7 pet-friendly cafes with resident pets or where you can bring your own
Animal-lovers and pet-owners alike will be excited about these seven pet-friendly cafes. This list offers cafes where your friendly pooch can join you for a meal, or those without pets can go to meet some new friendly and furry four-legged friends.
1. Purradise, TTDI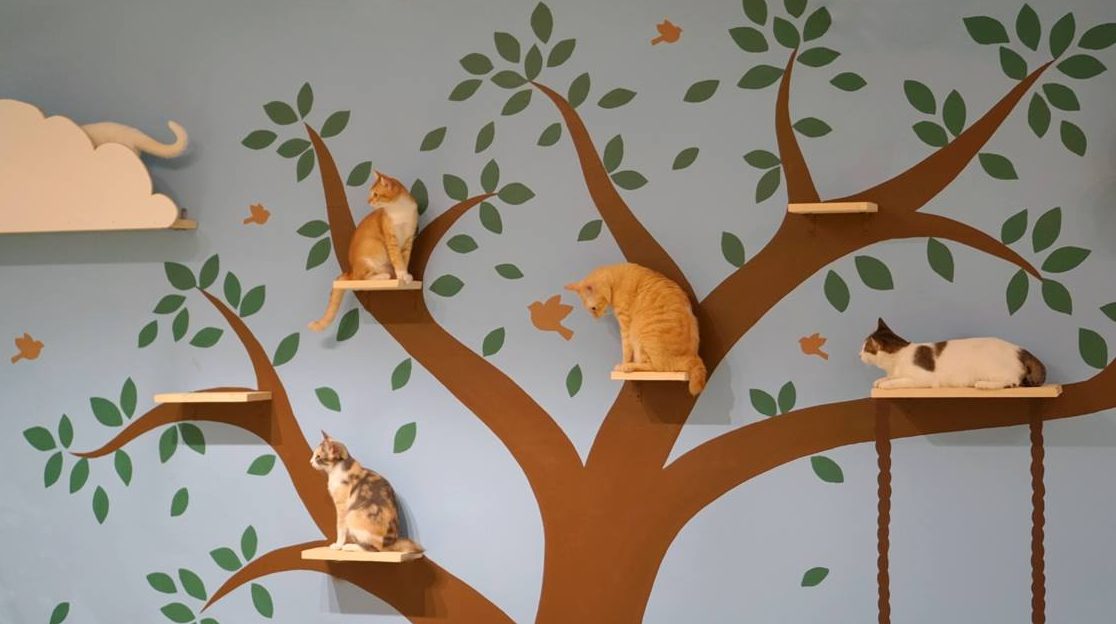 Purradise is any cat lover's dream, with resident cats, which the cafe calls their "kittizens", roaming the cafe and cuddling up to guests. The cafe serves up smoothies and hot drinks such as coffee, tea and hot chocolate, as well as having light snacks and sandwiches on the menu. It cost RM15 for the first hour of "furry time", which is inclusive of a drink.
The cafe exists to promote the well-being of cats, as each of the resident cats were rescues. The cats at Purradise are all adoptable, so if you happen to fall in love with one, or five, you can look into bring him, her or them home with you.
Address: 24, Jalan Tun Mohd Fuad 2, Taman Tun Dr Ismail, 60000 Taman Tun Dr. Ismail
Find: Contact details and map for Purradise.
2. Clawset Cafe, Damansara Jaya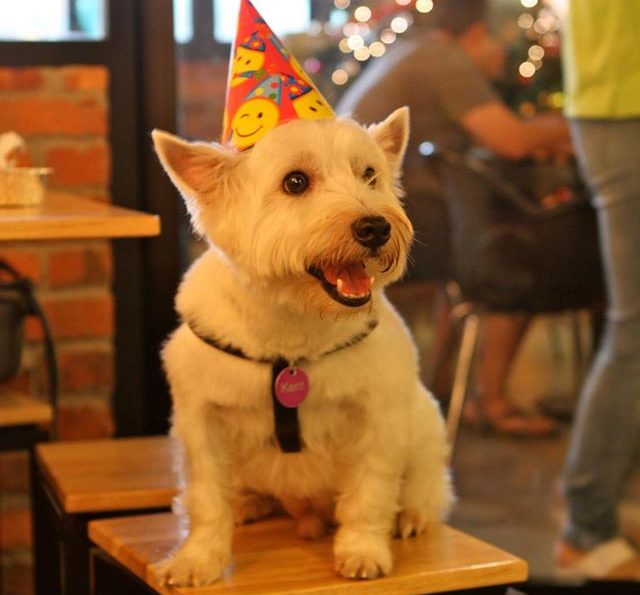 Clawset was created with the vision of having a space where owners could not only bring their favourite furry friends, but where the pets could roam freely. Opening in 2014, they did just that. Clawset is home to resident dogs, but also welcomes four-legged visitors and their owners. It is also a place for those who may not have pets themselves to come and enjoy cuddle and play time with new furry friends.
The human menu offers waffles and plenty of cakes, which can be accompanied by tea, coffee or one of the cafe's mocktails. There's also healthy dog snacks for sale to ensure your pooch isn't drooling over your waffles!
Address: 36A, Jalan SS22/25, Damansara Jaya, 47400 Petaling Jaya
Find: Contact details and map for Clawset.
3. The Hound KL, Taman OUG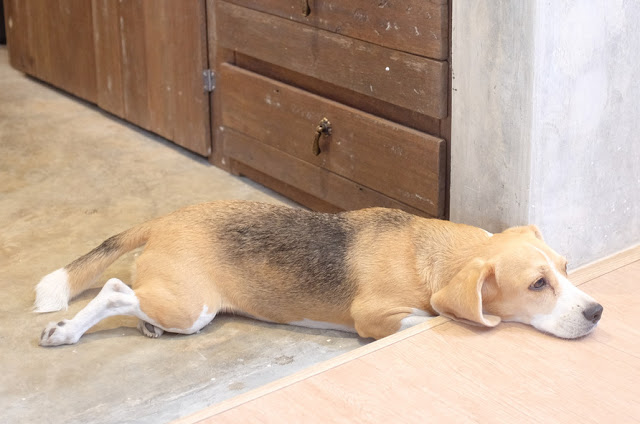 Cookie, a charming five-year-old beagle with an inquisitive love for humans, will welcome visitors to The Hound, a hangout that's hopelessly devoted to dogs, with canine portraits galore on the walls.
This pet-friendly setting feels deeply personal and deftly put together; we particularly like the colourful stained-glass window shutters that look out on the bustling neighbourhood. Patrons are welcome to enjoy The Hound with their own dogs too, however, owners of the cafe would appreciate male dogs to be diapered.
Address:  Upstairs at 44-A, 4, Jalan Hujan Emas, Taman Overseas Union
Read review: The Hound
Find: Contact details and map for The Hound here
4. Coffee Cottage, Subang Jaya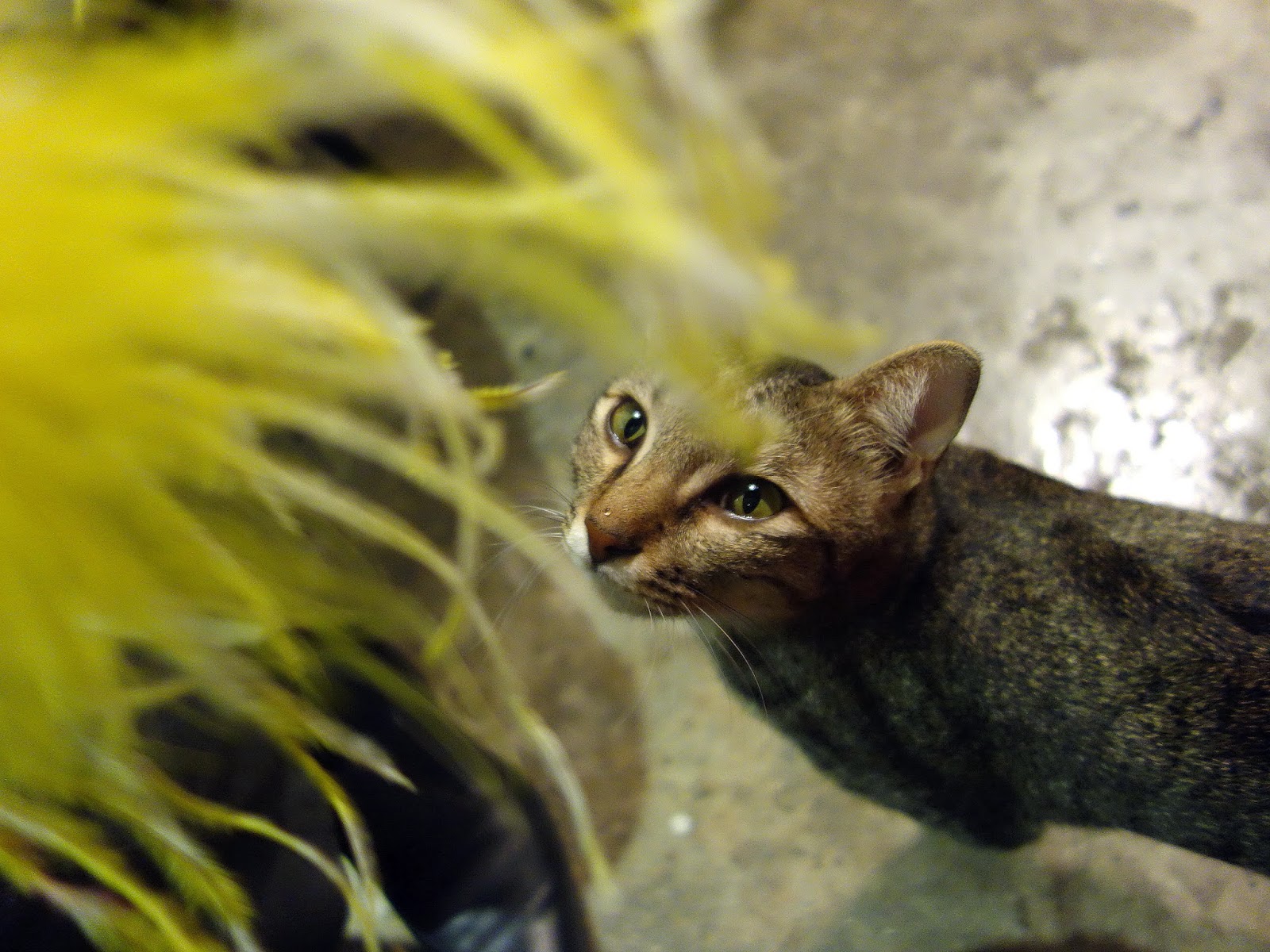 Established in 2014, following the Cat Cafe craze that took over Japan, Coffee Cottage's biggest attractions are its resident furry kitties. Here customers can unwind with a coffee while getting cosy with some of the cafe's friendly cats.
The cafe has two sections for customers to choose from: the cat room and the no-cat exterior. Customers can consumer their food can consume their food anywhere they like within the cafe.
Address: 1-1, Jalan SS 15/8a,Ss 15, 47500 Subang Jaya
Read review: Coffee Cottage Cat Cafe
Find: Contact details and map for Coffee Cottage Cat Cafe
 5. Bow Wow Cafe, Bandar Puchong Jaya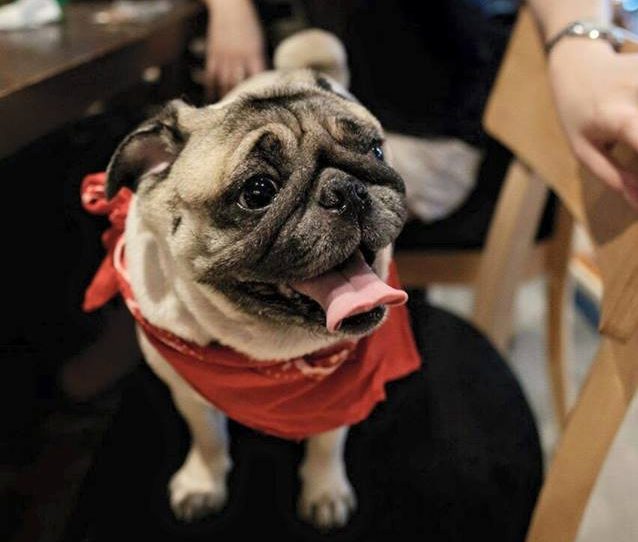 This cafe doesn't have any resident fluffballs, but Bow Wow Cafe welcomes all friendly pups and their owners. The cafe is spacious, encompassing a specifically designed play area for dogs.
Bow Wow is a great location to host doggy play dates or your pup's next birthday, with cakes specifically made to be consumed by their fluffy faces. While the pups mingle, owners can indulge on the cafe's selections of human food, which includes main meals, coffee, cakes and pastries.
Address: 1F-06, Kompleks Kenari, Jalan Kenari 19, Bandar Puchong Jaya, Selangor
Find: Contact details and map for Bow Wow Cafe
 6. Cubs and Cups, Desa Sri Hartamas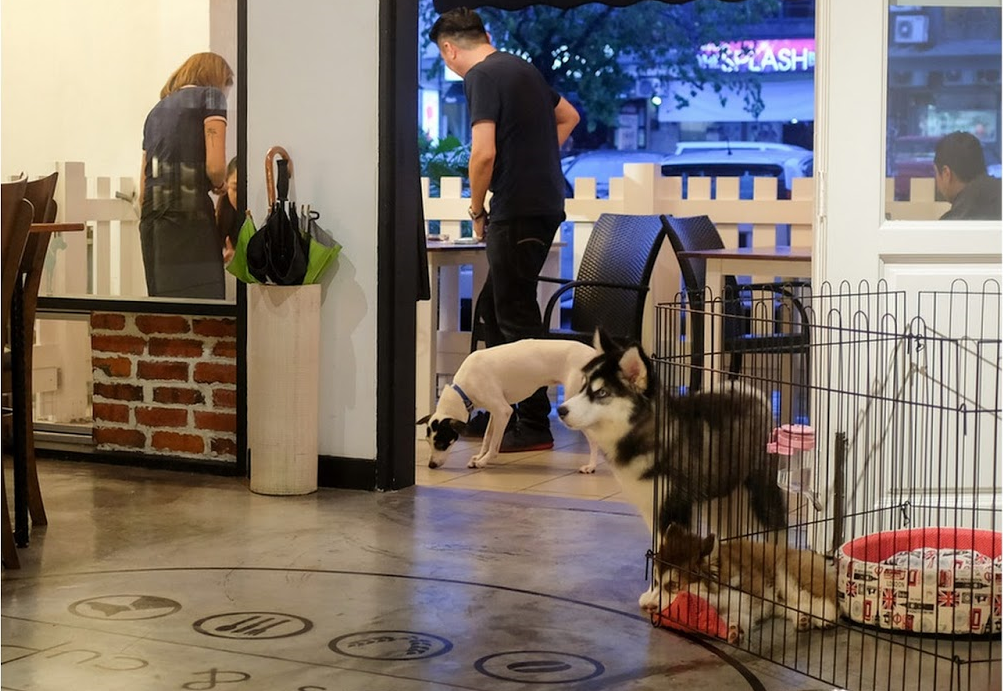 The owner's three dogs will bark a friendly welcome to patrons at Sri Hartamas' pet cafe Cubs and Cups, whose motto is 'Pets Welcome, People Tolerated.'
Puppy love could certainly blossom here, with many customers strolling in with their own canine companions. Even if you don't have your own pup to bring along, you can meet the owner's dogs, who often pop in for pats and cuddles, or mingle with other friendly dogs that visit the cafe.
Address: Jalan 30/70a, Desa Sri Hartamas, Kuala Lumpur
Read review: Cubs and Cups
Find: Contact details and map for Cubs and Cups
7. Thai Salad Cafe, Subang Jaya
Previously Barks Bunnies, and before that Hop Hop Cafe, Thai Salad Cafe is now a pet-friendly cafe serving up authentic Thai cuisine. There's even some special treats on the menu for your four-legged dining companion.
To cater to those with and without a furry friend, the cafe has a designated pet-friendly area, where you can dine with your pet in the comfort of air-conditioning.
Address: 7, Jalan SS 18/6, Ss 18, 47500 Subang Jaya, Selangor
Find: Contact details and map for Thai Salad Cafe