The Beer Factory Express at Sunway Geo Avenue: Restaurant review
This review is brought to you in part by The Beer Factory Express. 
Bringing a fresh twist on The Beer Factory experience, The Beer Factory Express puts more power into customers' hands, promising you an enjoyably speedy, app-driven ordering process with some special benefits to boot. The Beer Factory Express' flagship venue is now open at Sunway Geo Avenue; if you've enjoyed hanging out at The Beer Factory's main branches over the past seven years, it's worth checking out this Express edition for your next evening out with friends.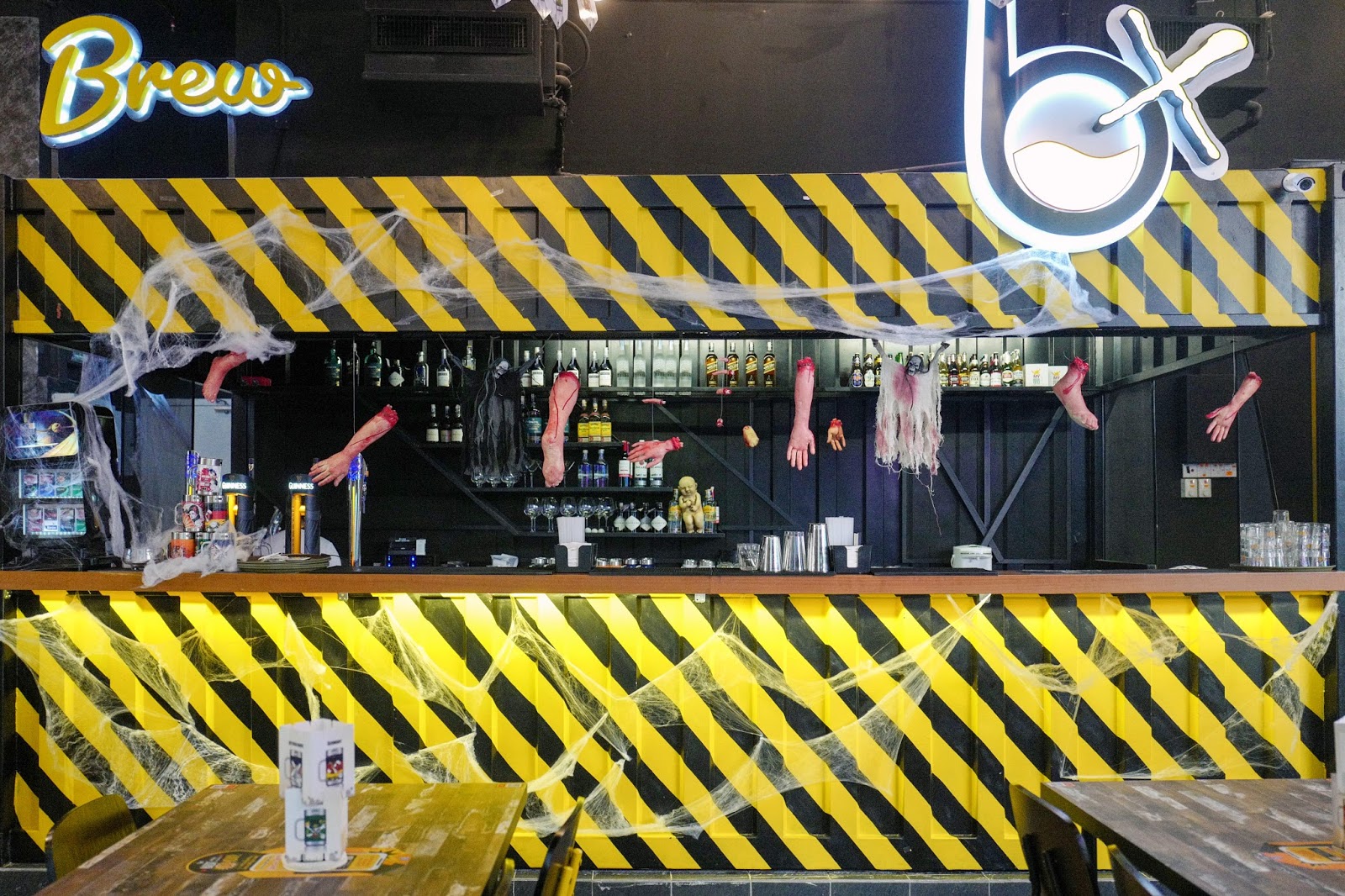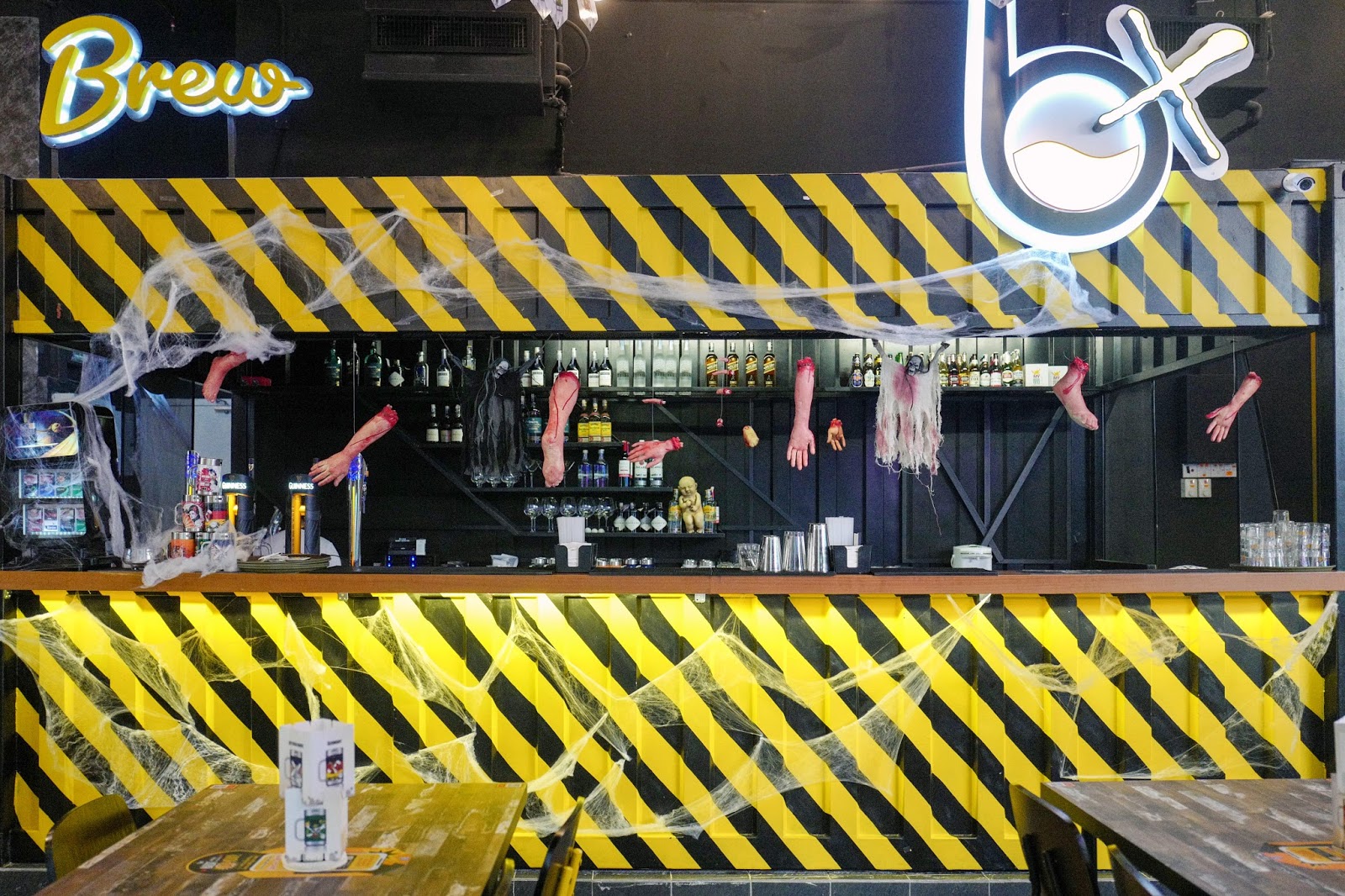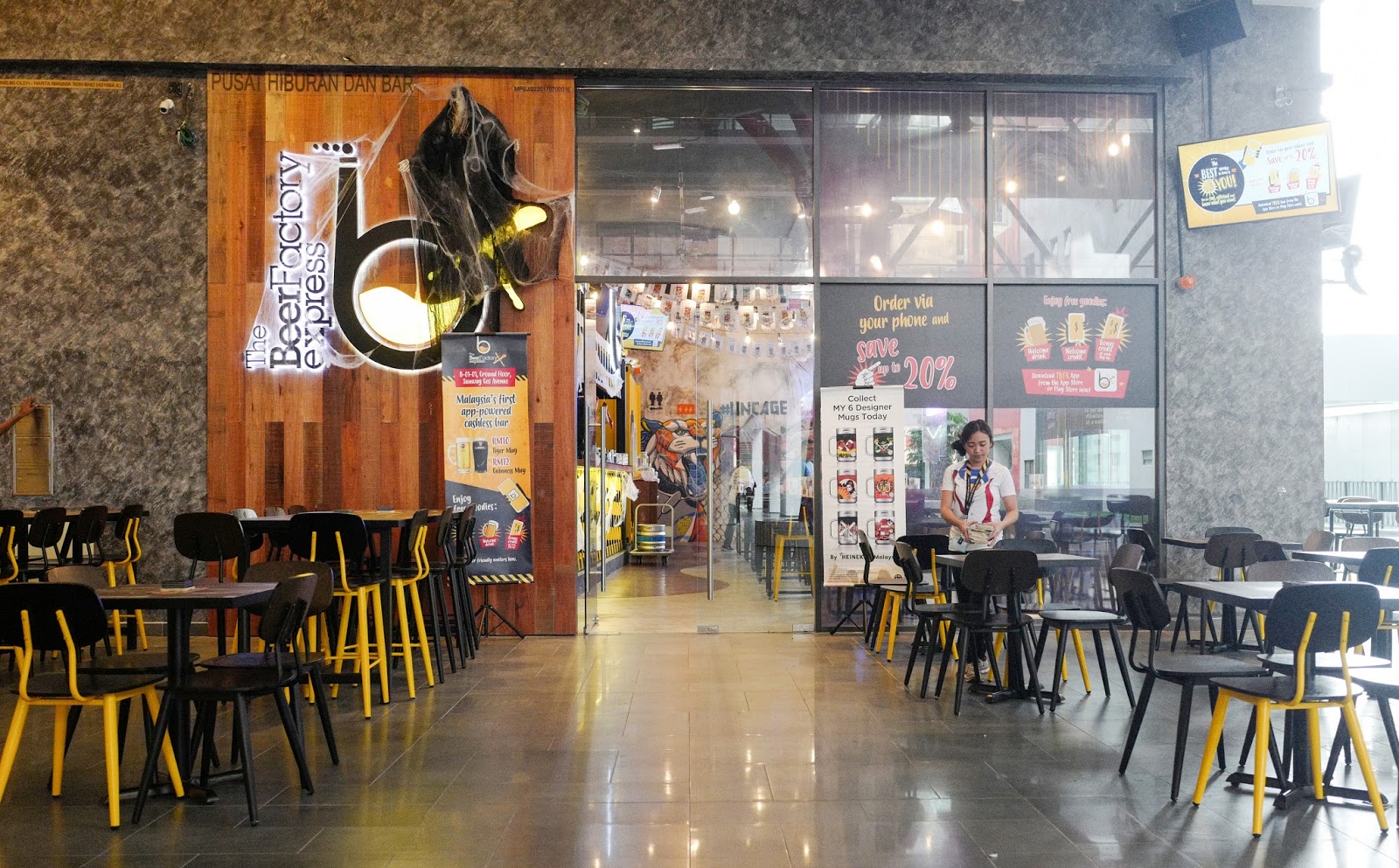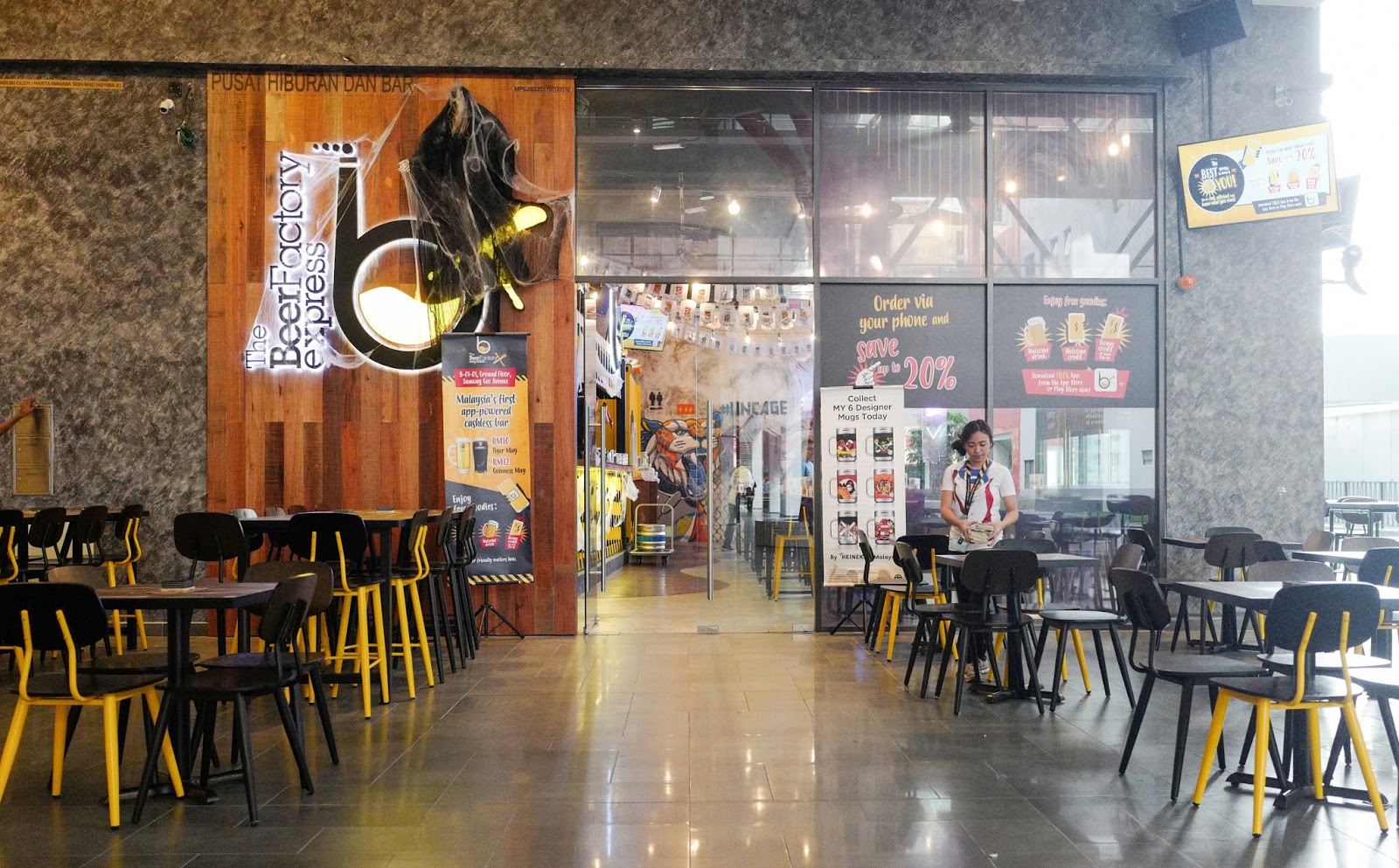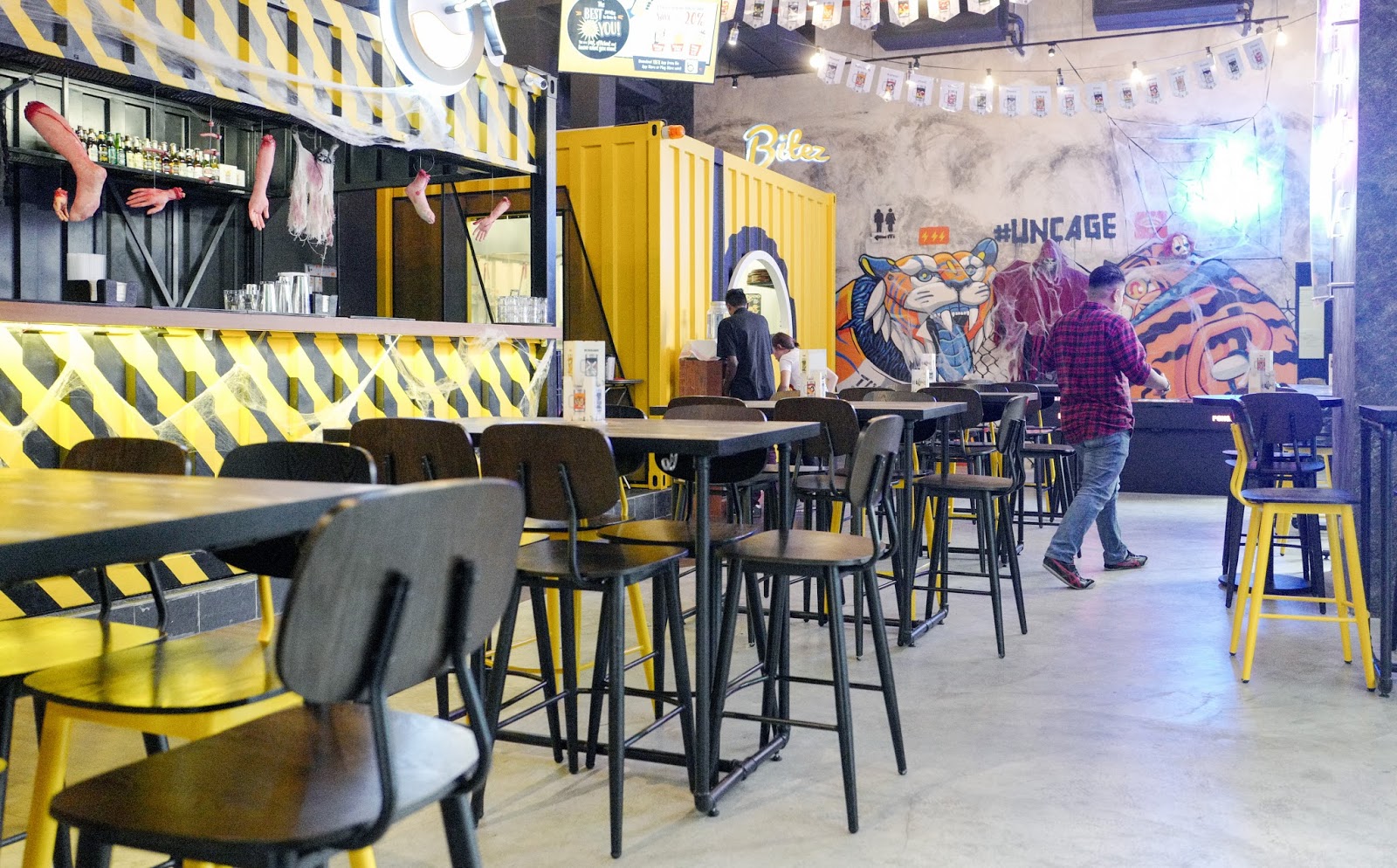 The TBFX app
The key difference for The Beer Factory Express (TBFX) is the ability for customers to order everything on the menu, straight from your table, with the TBFX app, available on both iOS and Android. The app interface is smooth and good-looking, with all dishes and drinks listed clearly and conveniently for ordering. Your order will be transmitted instantly and seamlessly to the bar, so you won't even need to summon or interact with a waiter to place your order – an efficient advantage particularly if the place is packed.
There are several compelling reasons to tap into this technology: If you're a new user starting for your first time ever, you'll receive your first beer for free with a promo code. Service charge is consistently waived for TBFX app users. And if everyone in your party wants to have their own separate receipts, each customer just needs to scan the bar code on their corner of the table and place their own individual orders. Payment is a breeze too, as you can constantly top up your in-app credit, or alternatively, store your credit card details securely in the app for payment purposes. If you'd prefer not to use the app though, no worries – there's still table service at TBFX.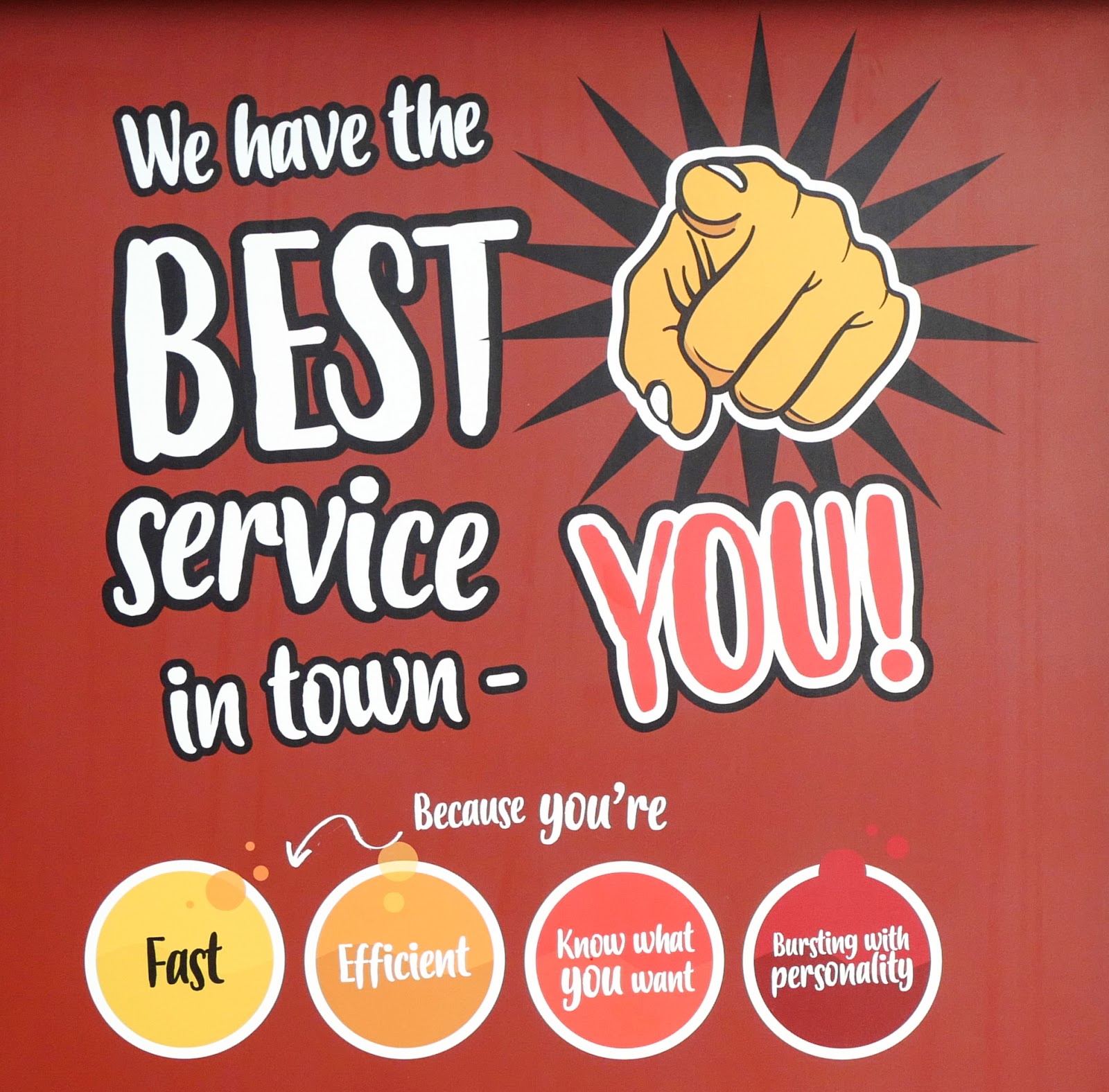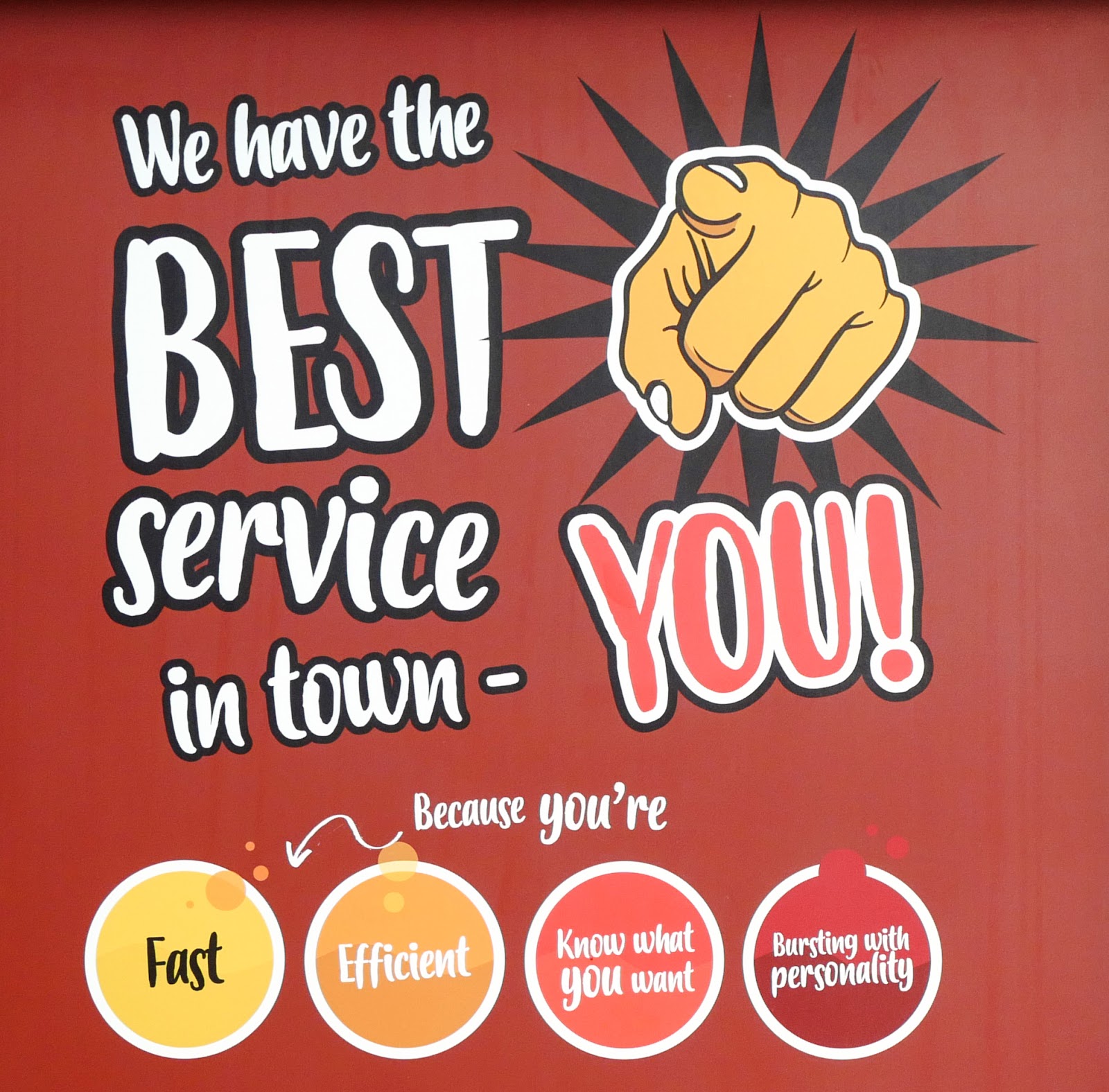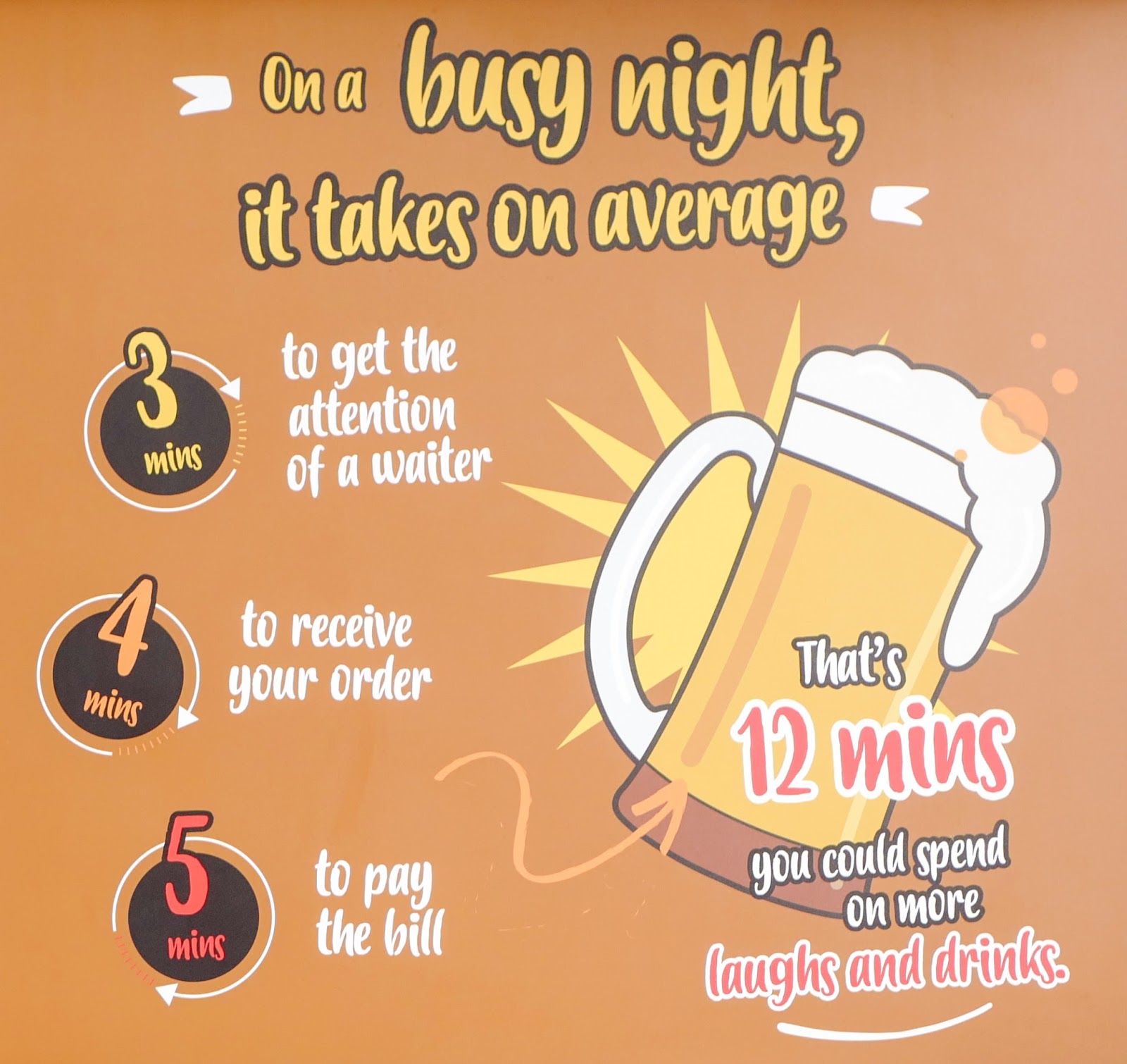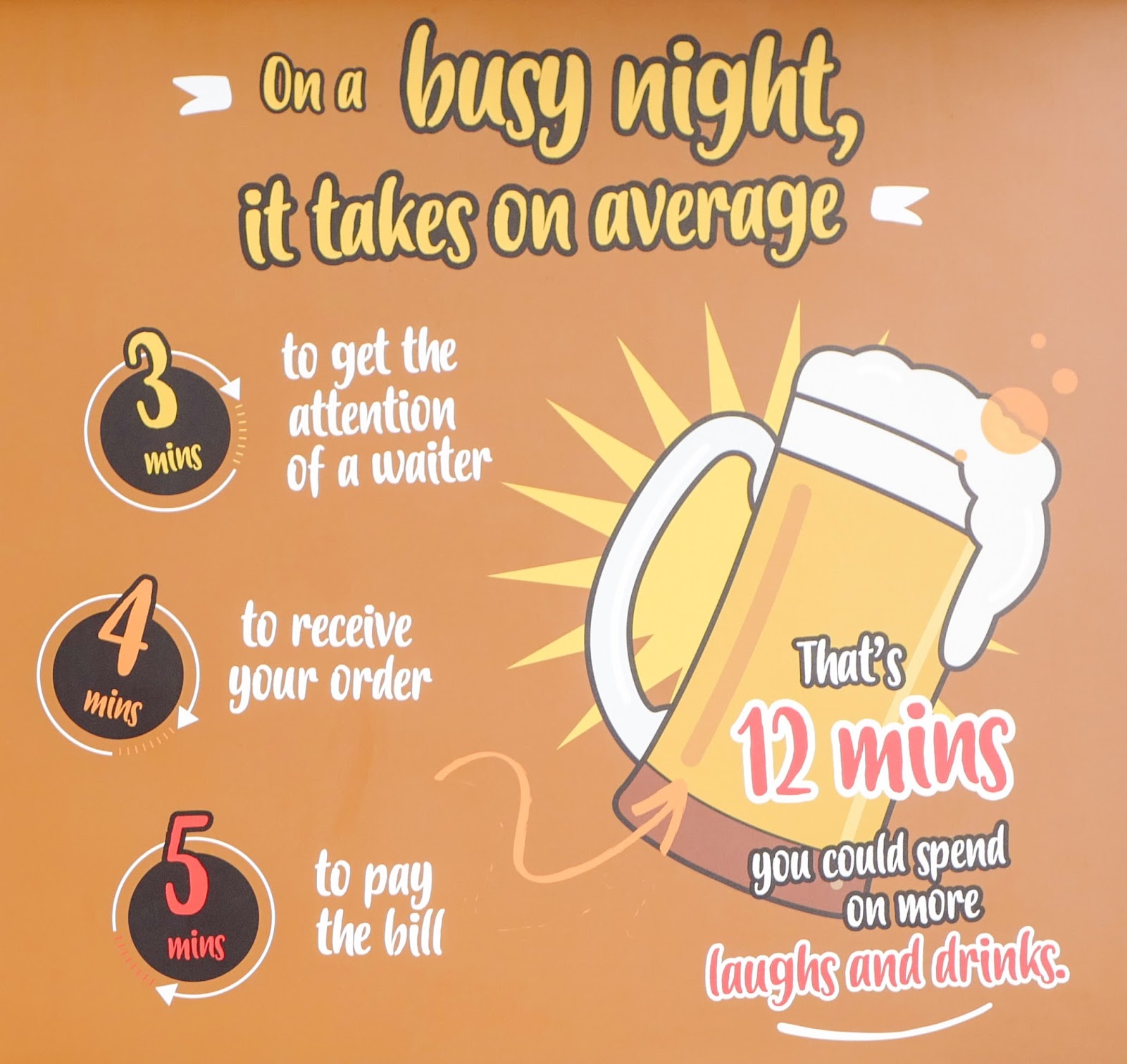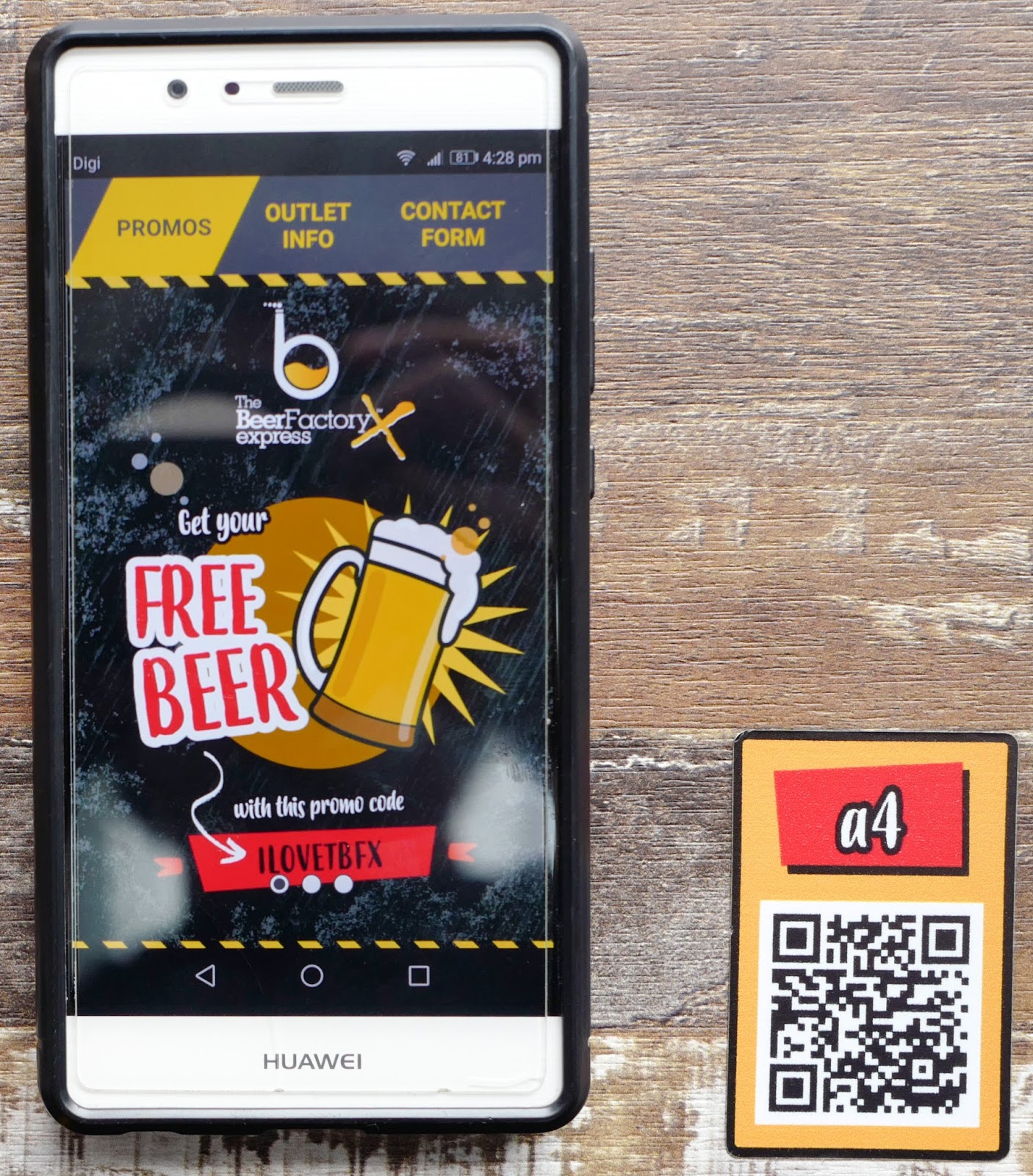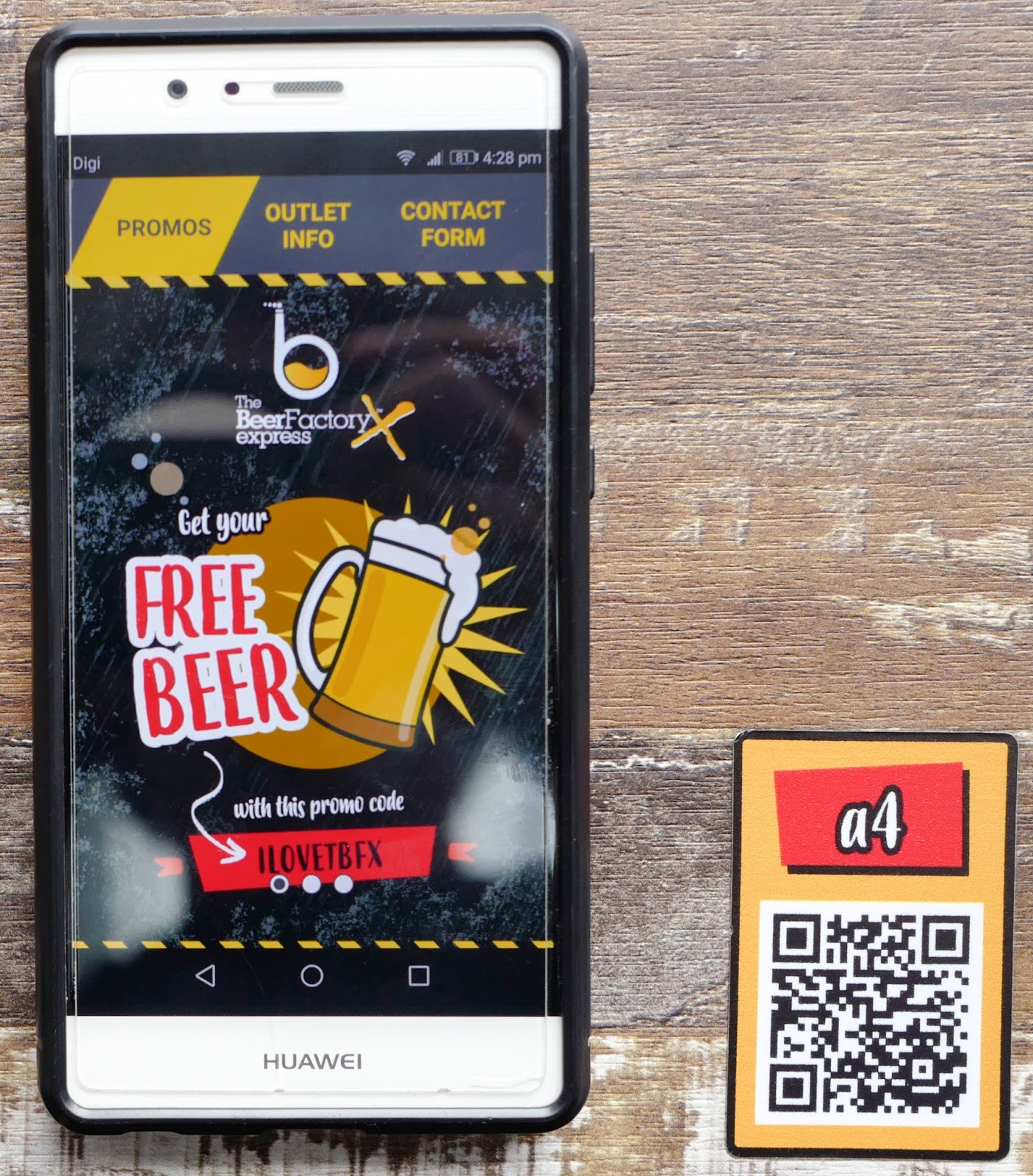 Mains
The TBFX menu manages to balance a sense of adventurous playfulness with comforting familiarity. The pizzas here are perfect for sharing, imbued with Asian inspirations. The Satay Bakar is clearly a Malaysian original, garnished with saucy-smoky grilled chicken chunks, chillies and cucumber for a fun meal (RM 22), while the Rising Sun offers the warmth of Japanese umami, put together with tender grilled unagi, seasoned baby octopus, roe, bonito flakes and kewpie mayo (RM 25, a solid bargain considering each slice offers enough morsels of eel to please).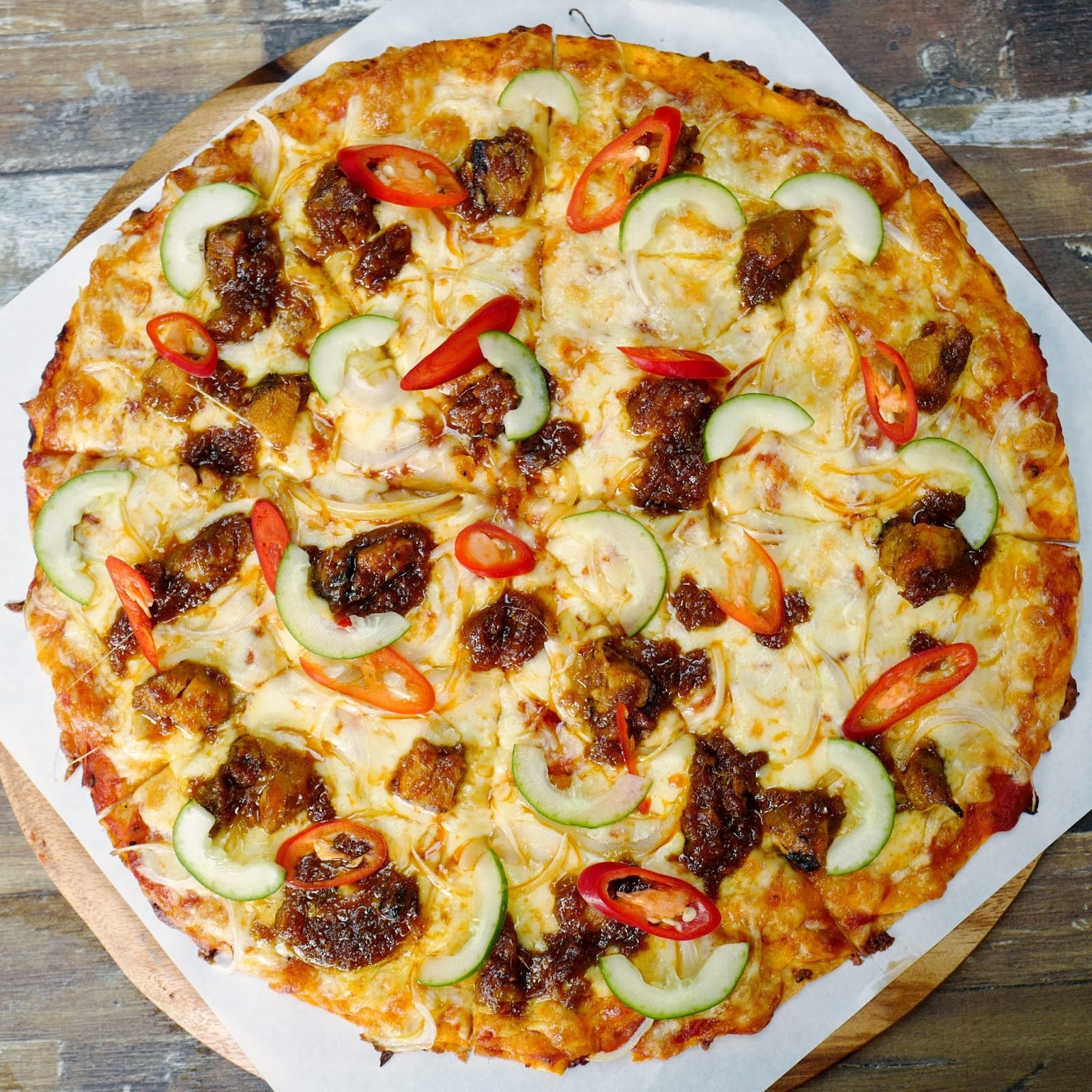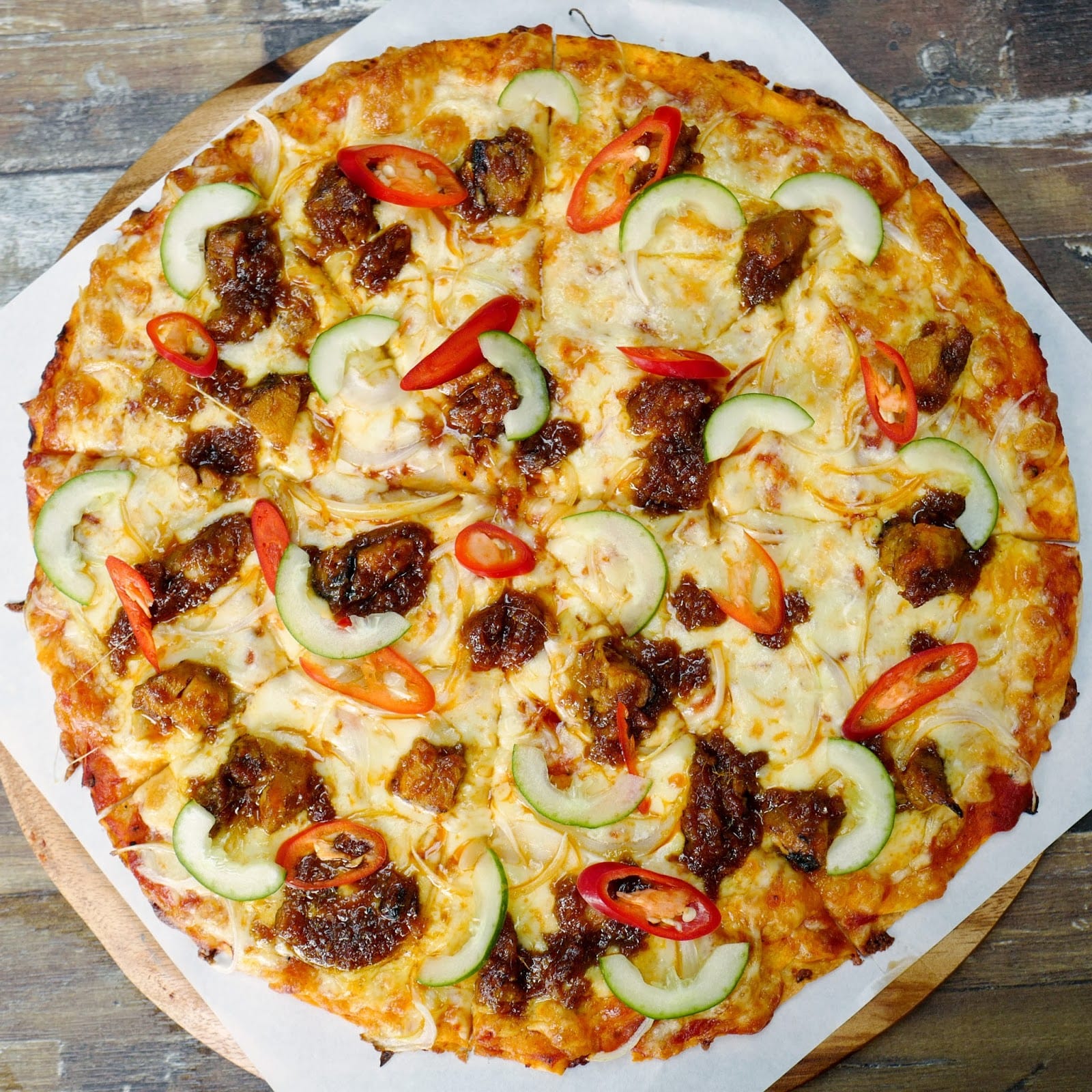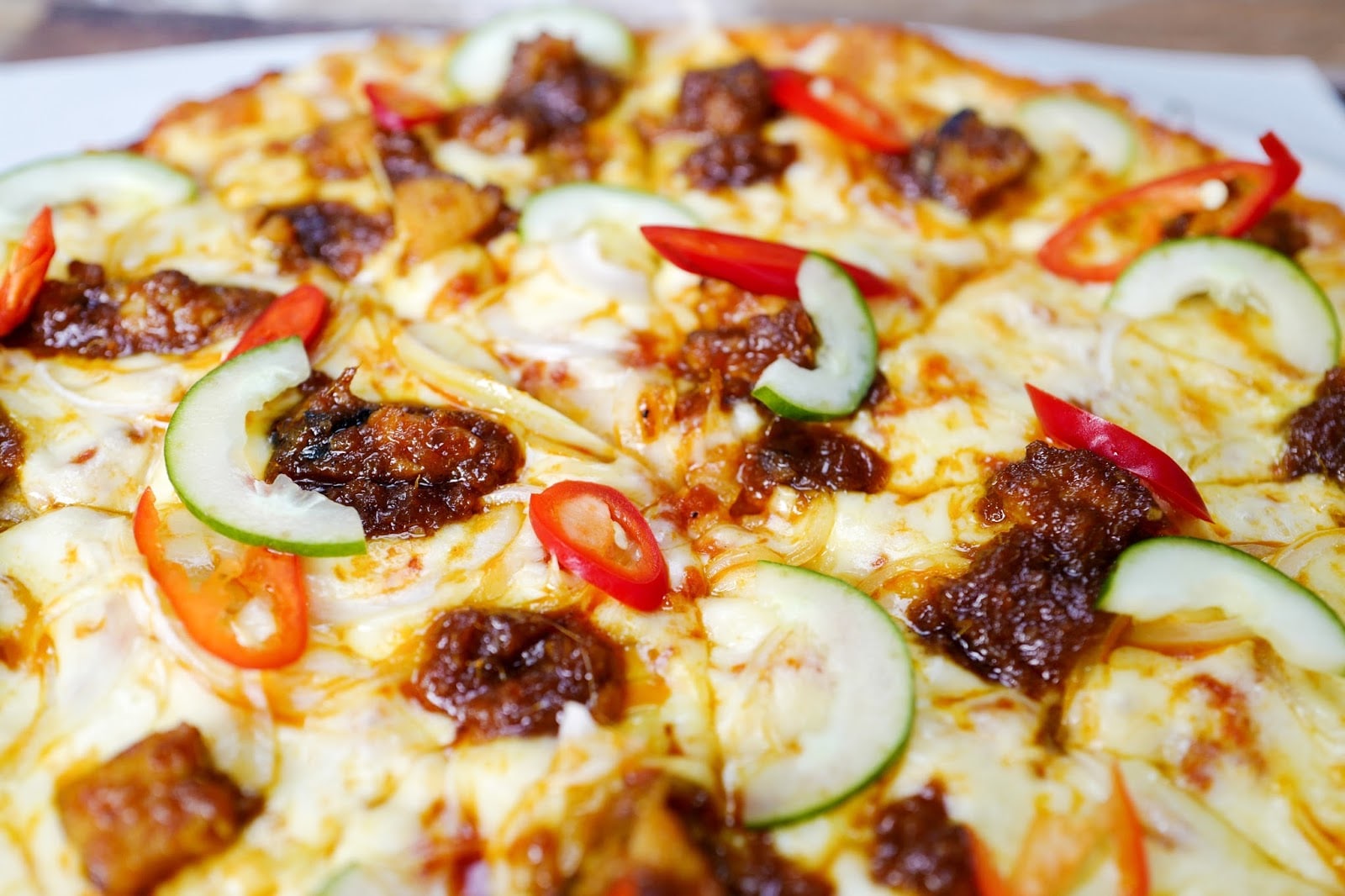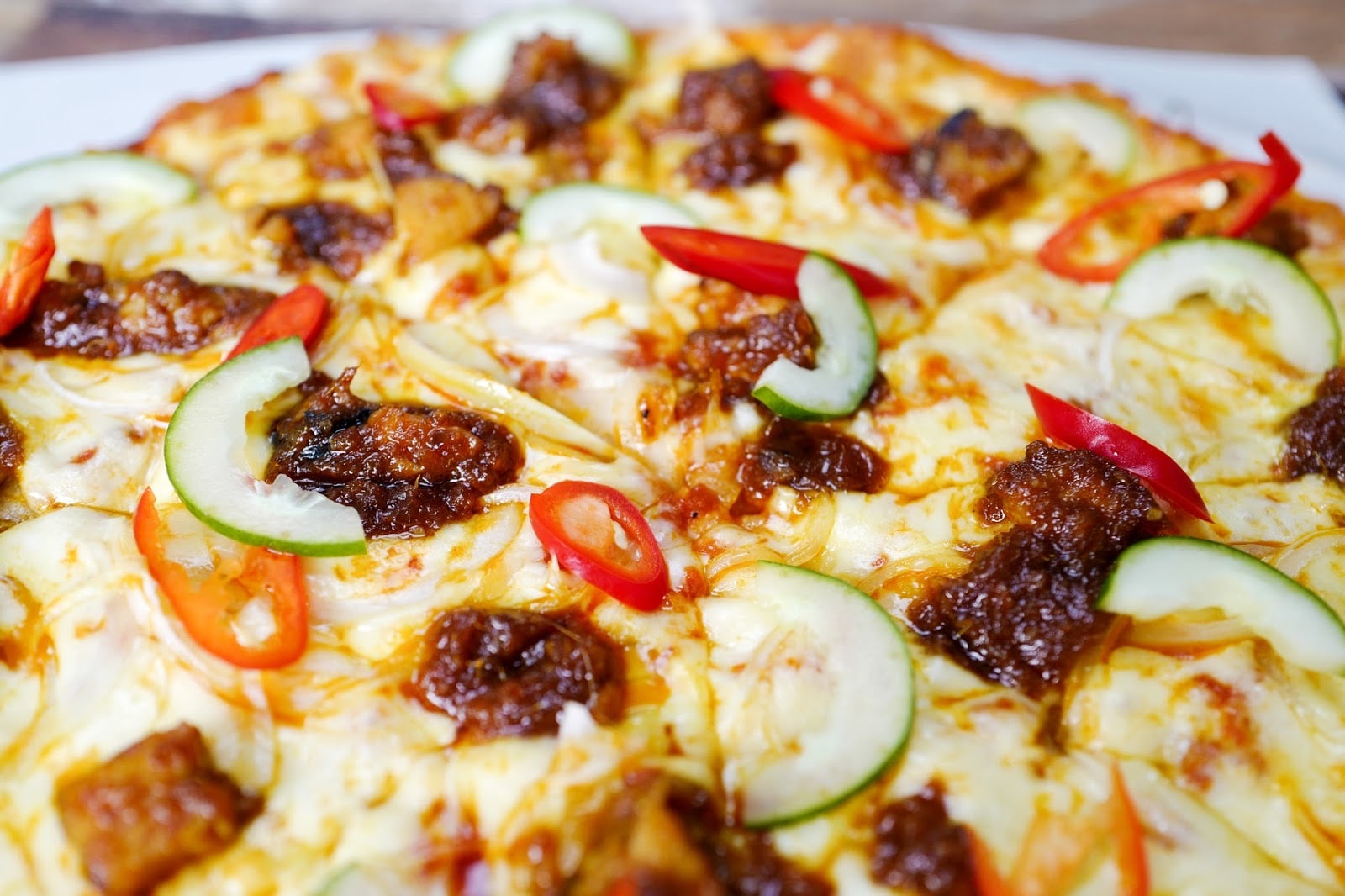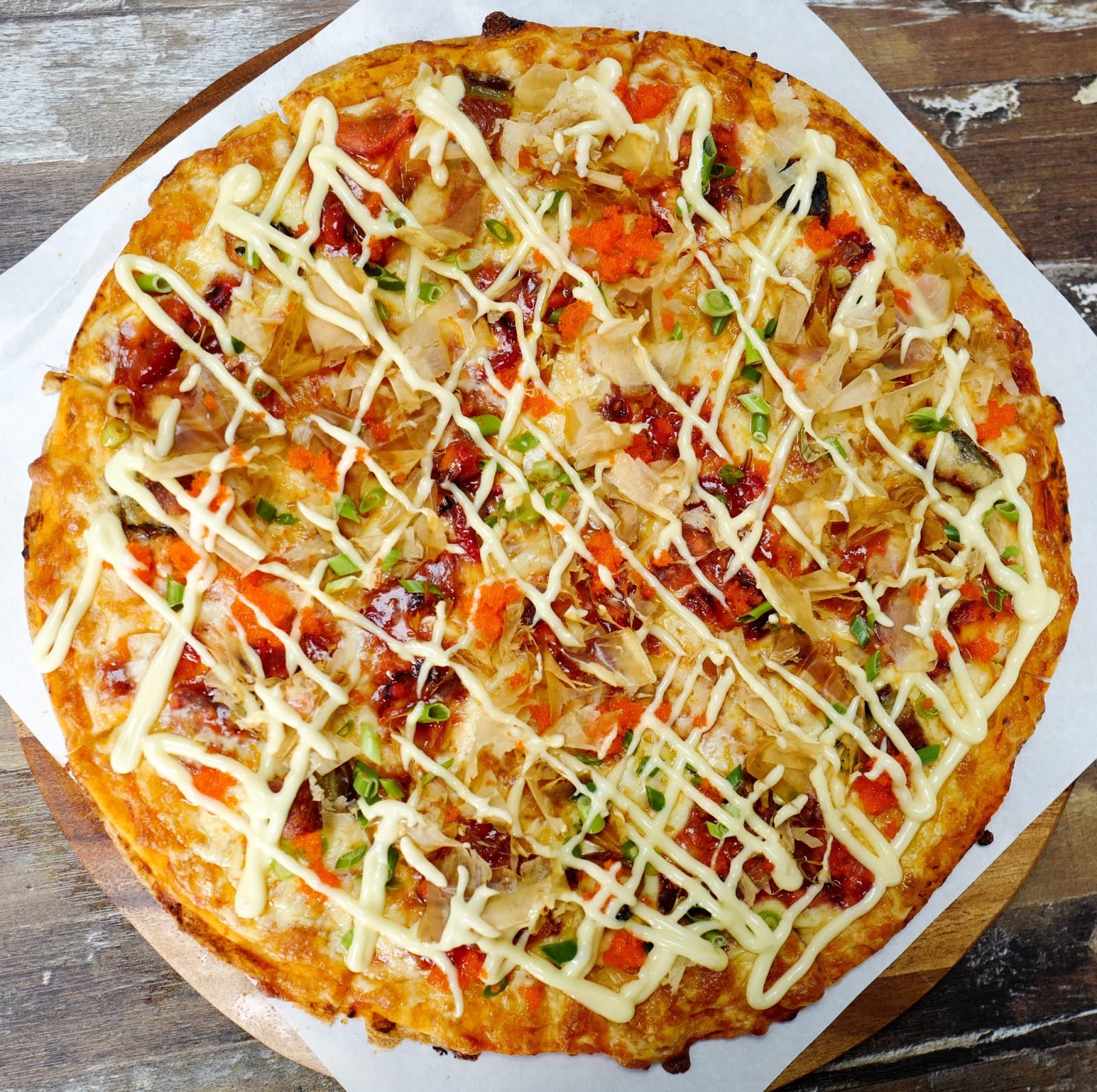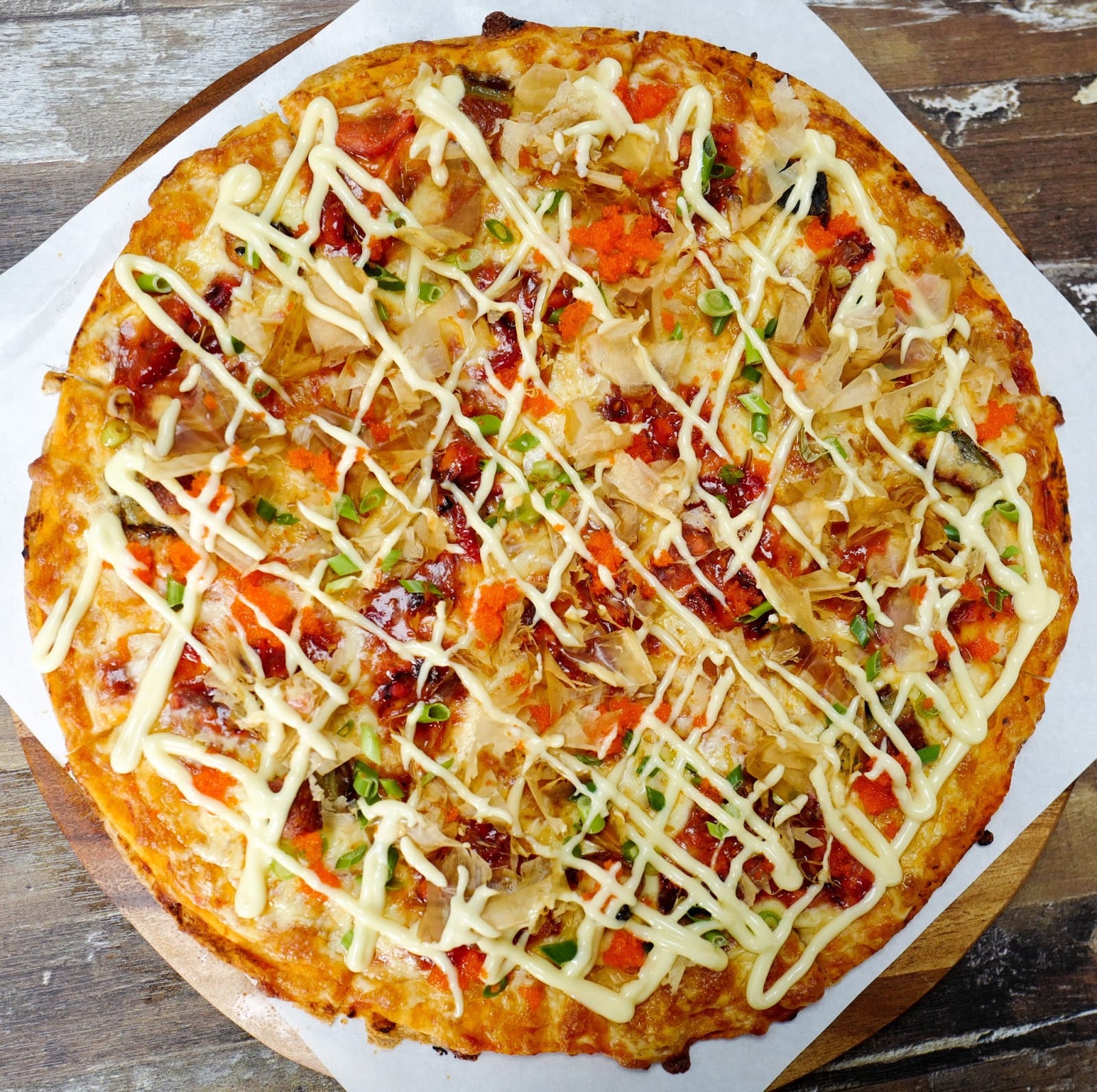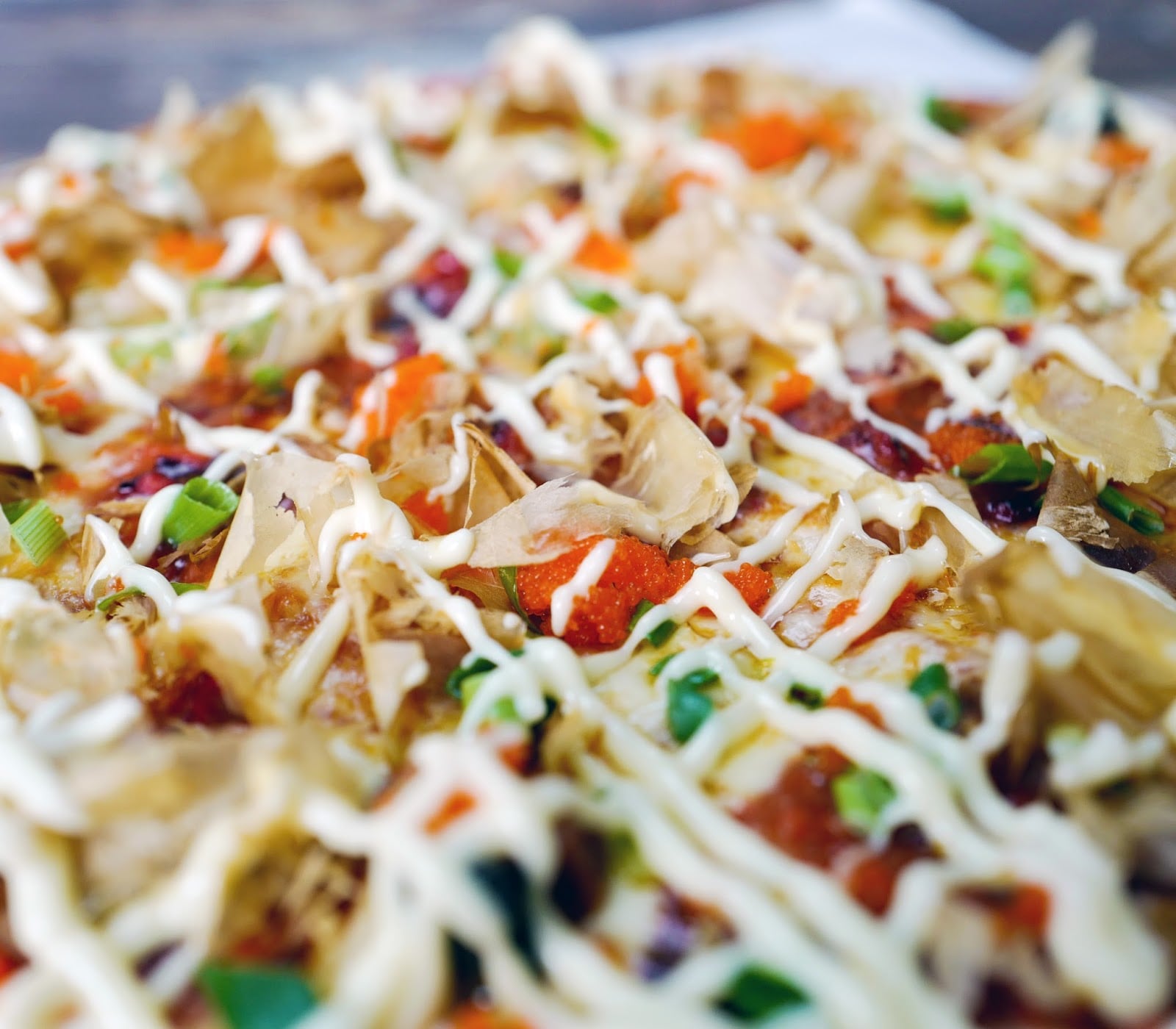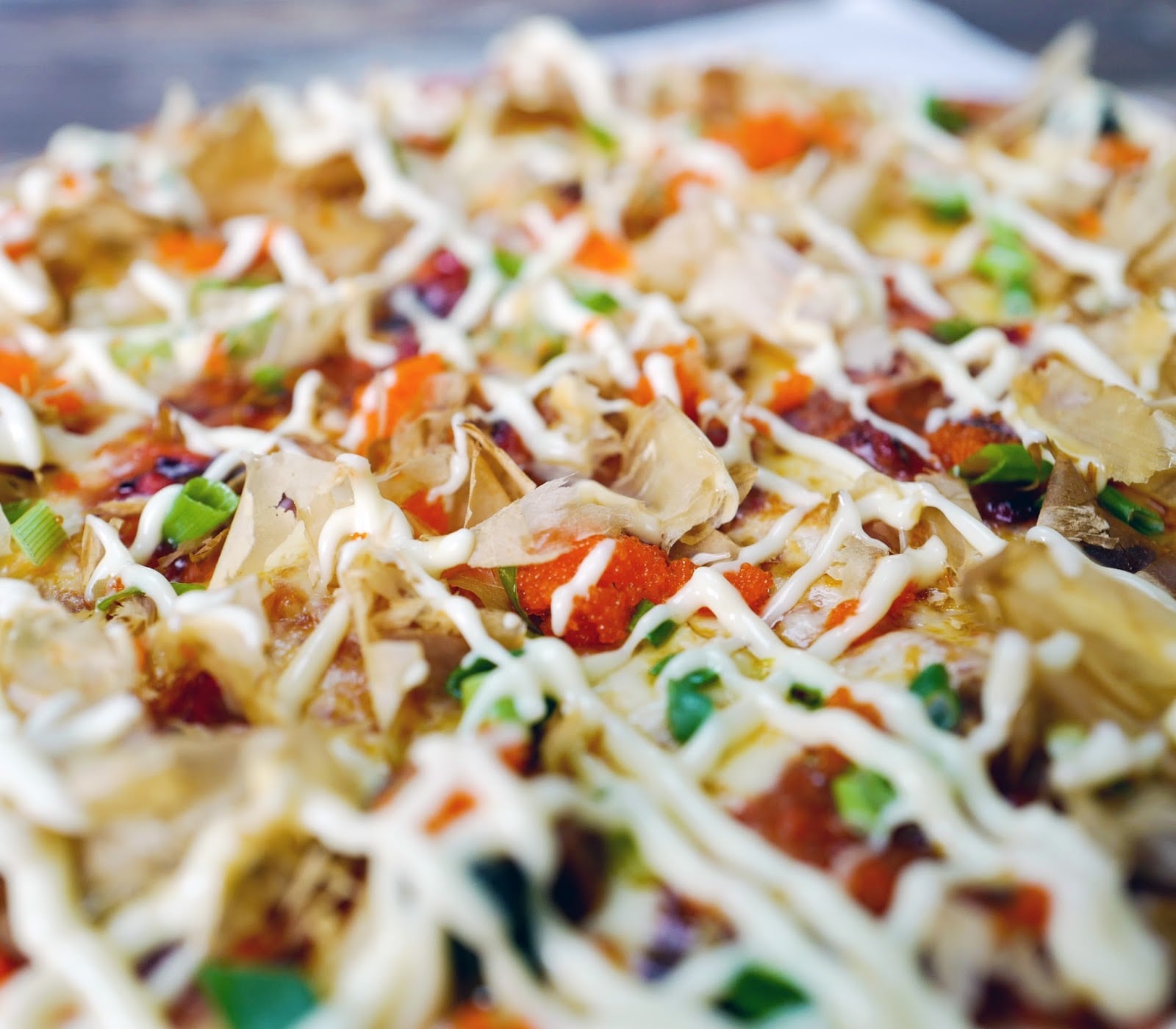 For the chicken lovers
The chicken fan club will be spoiled for choice too –  the hot favourite is the Mad Buffalo Hot Wings (RM 14), providing you with plenty of heat, a tongue-scorching reason to have another a pint. The Garlic Soy Buttermilk Fried Chicken (RM 16) is easier to handle, coming in bite-sized, bone-free portions that'll be addictive for customers who like rich, robust flavours. And if you want a complete meal with carbs to couple with your chicken, try one of the rice bowls, such as the crunchy Salted Egg Chicken, with an onsen egg and side salad to round out the bowl's pleasing textures, complemented with more chillies for local spice-loving taste buds (RM 13; quite a good deal for a substantial bowl).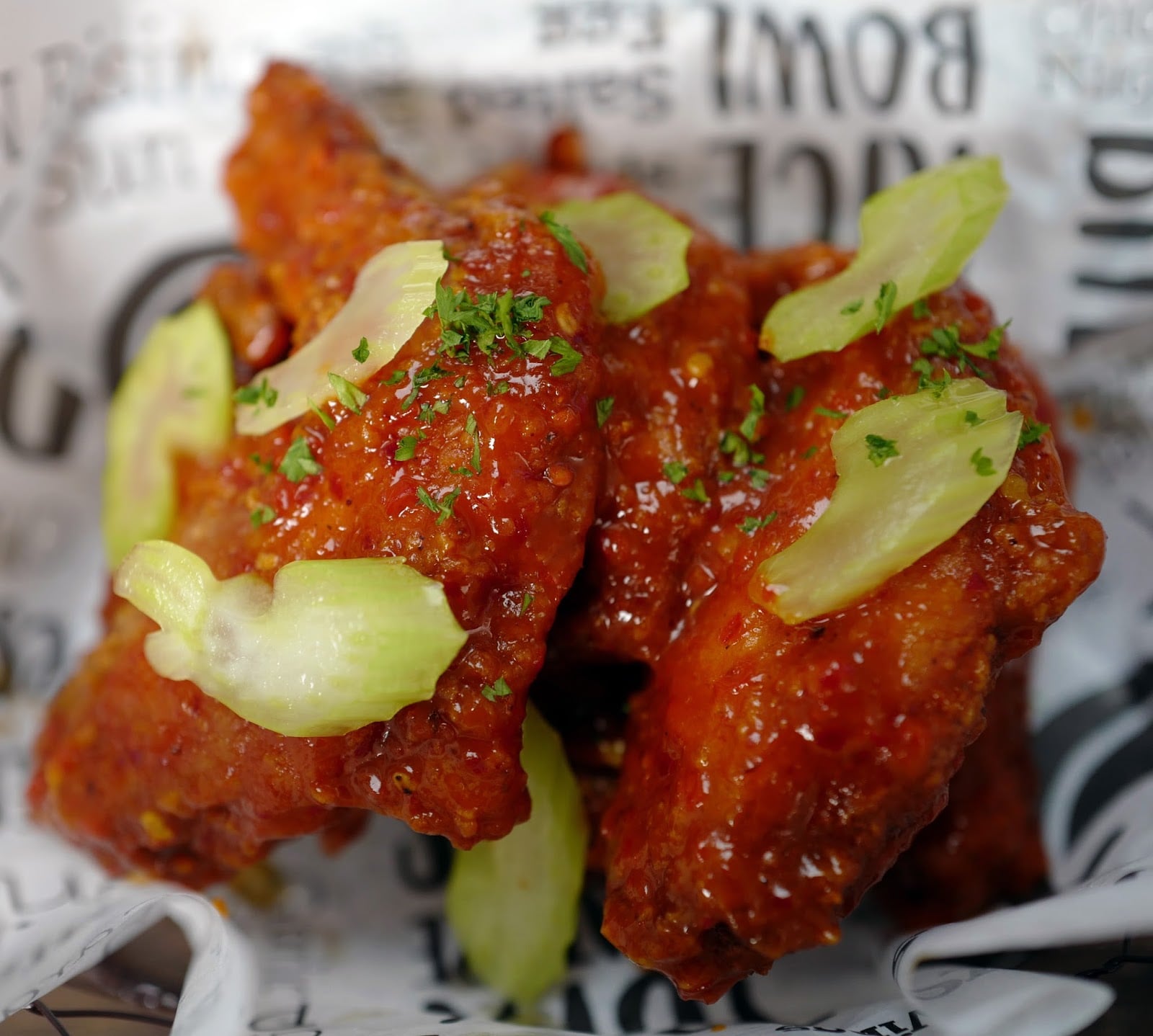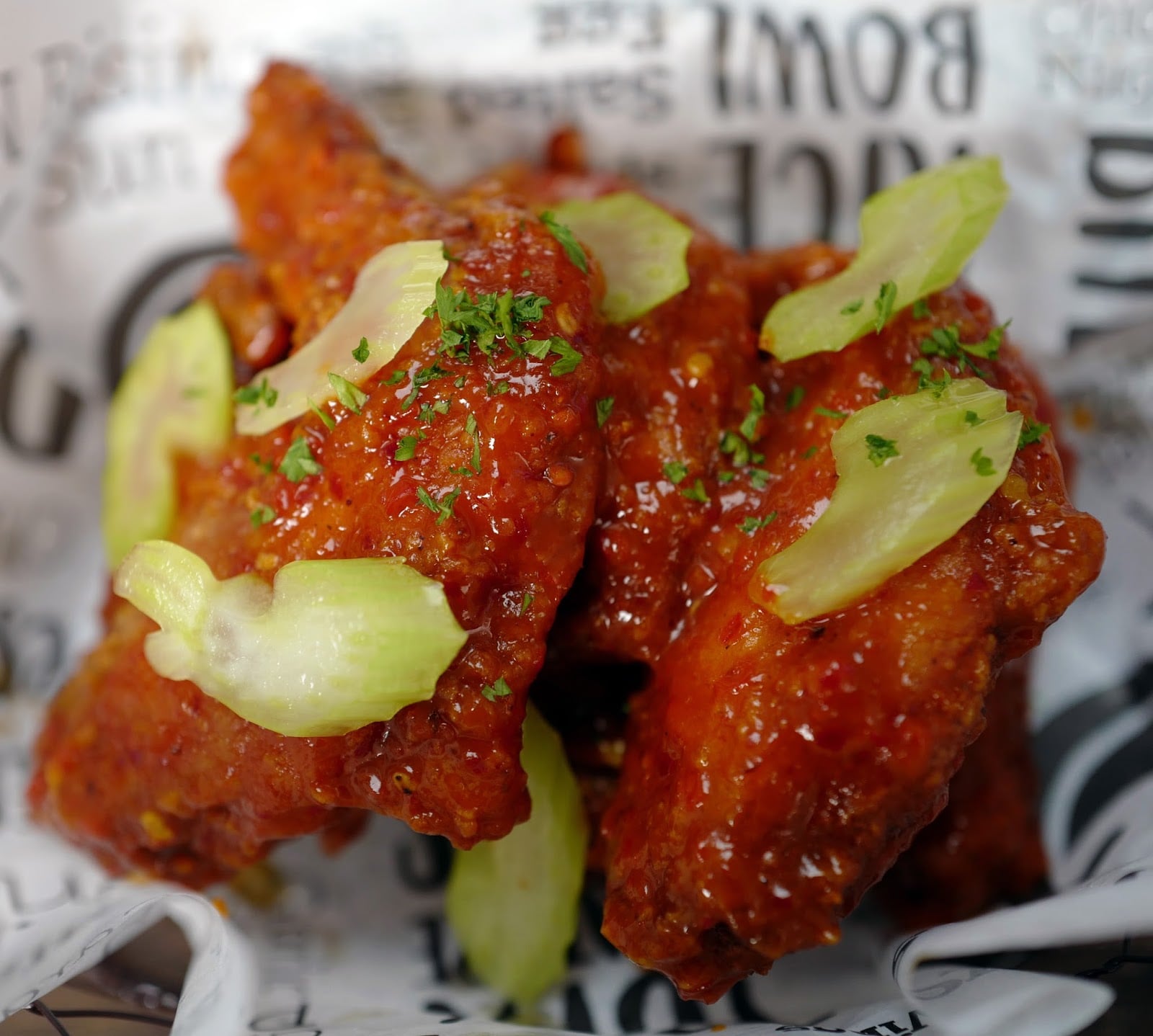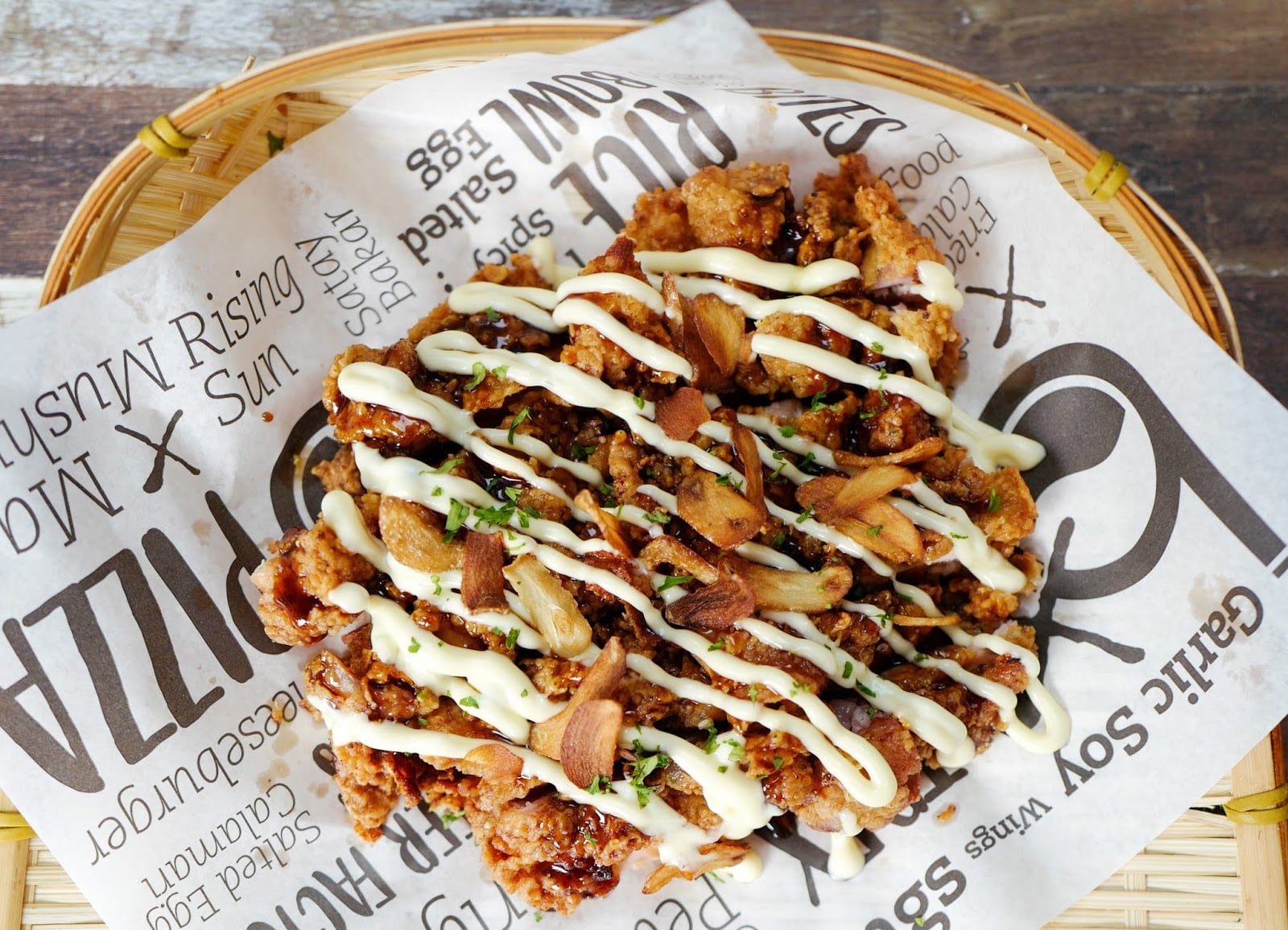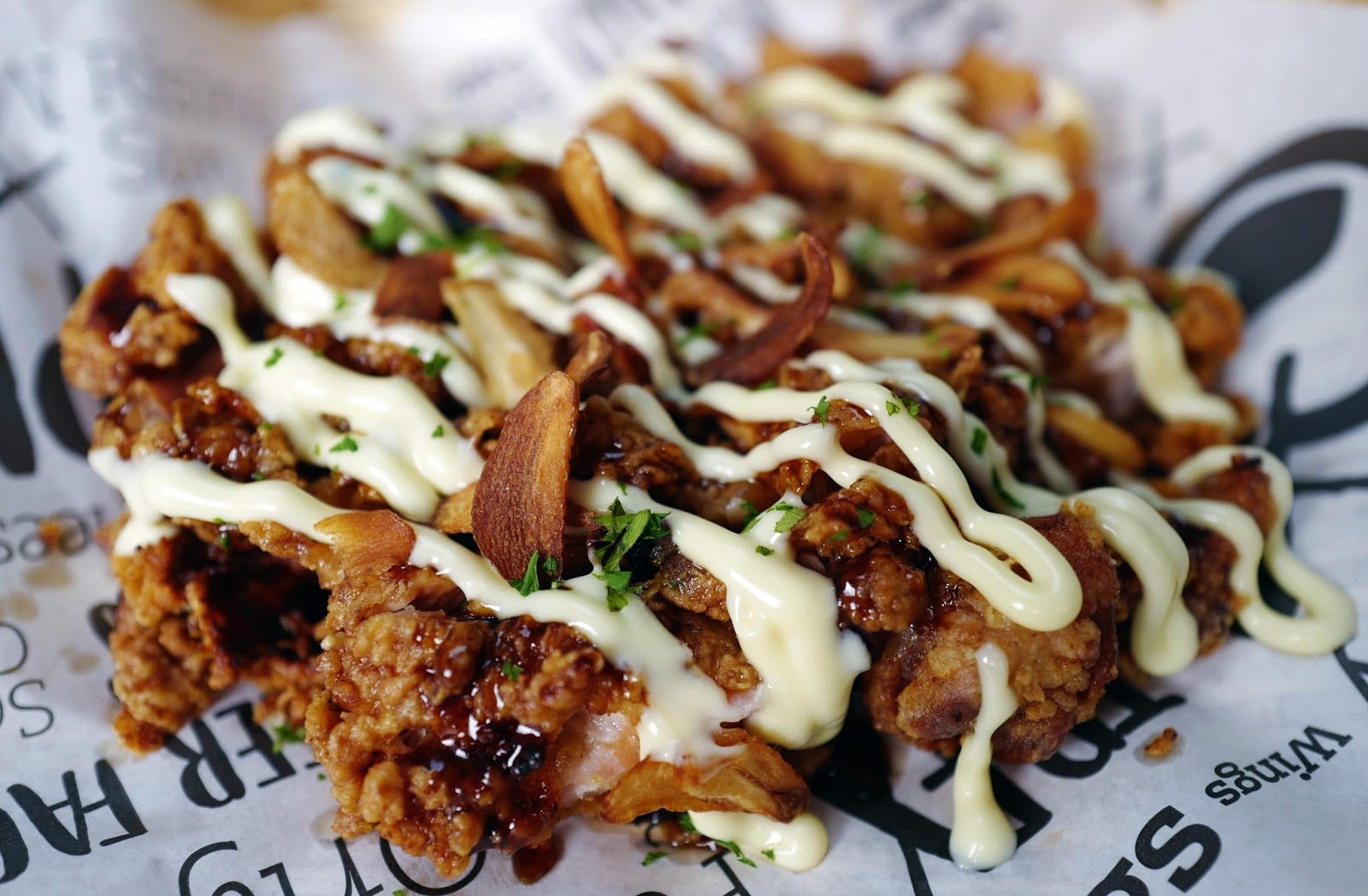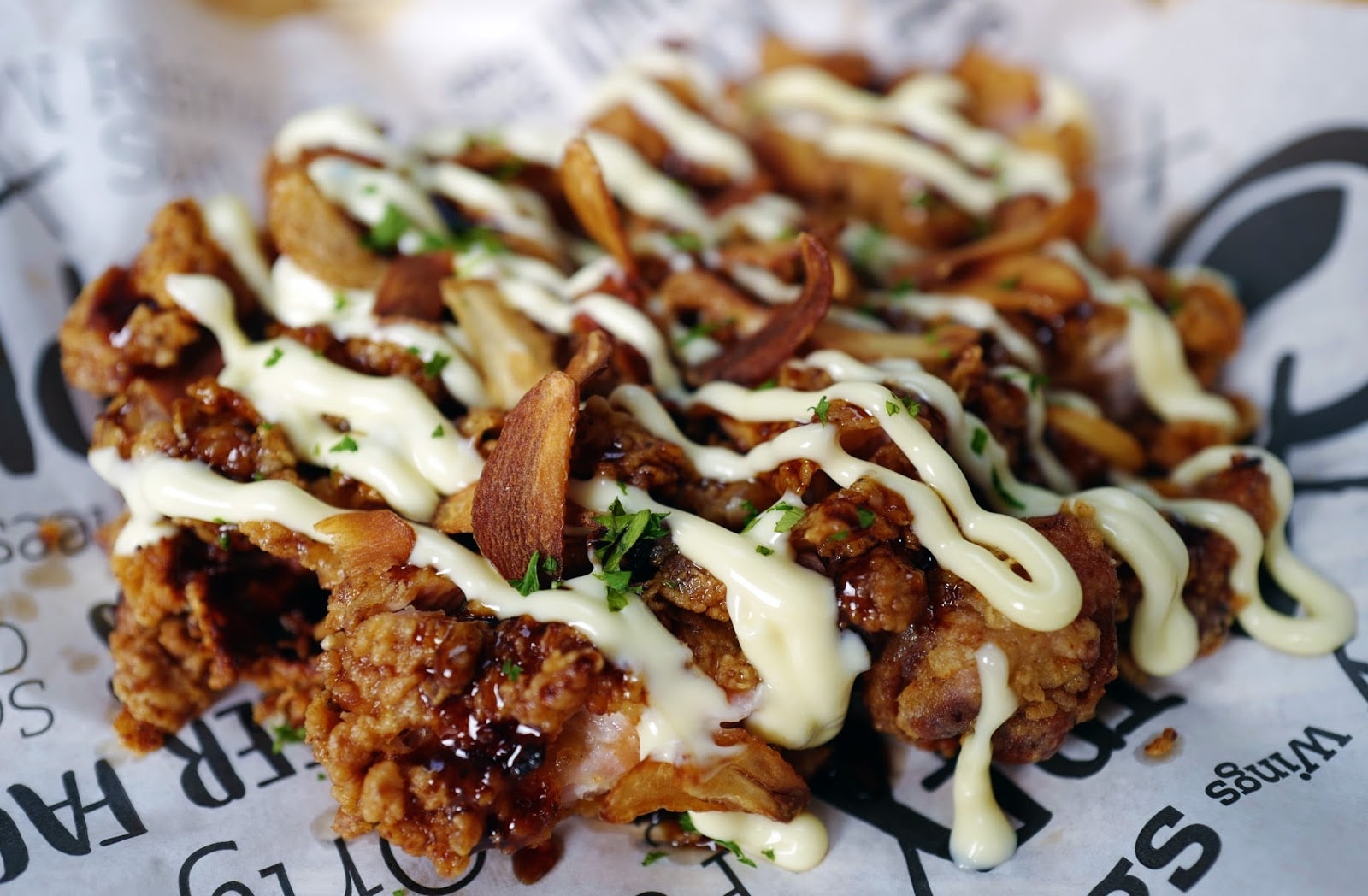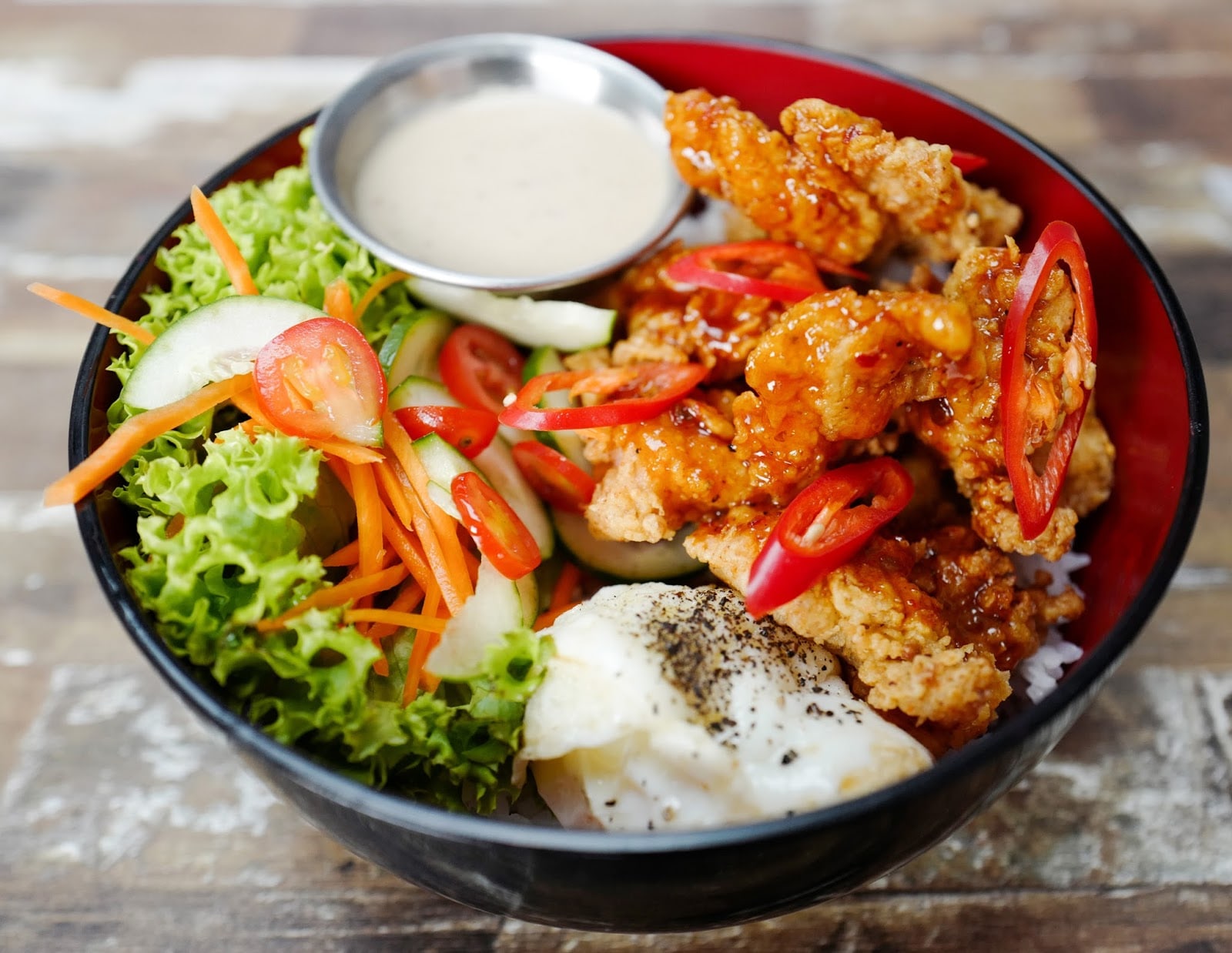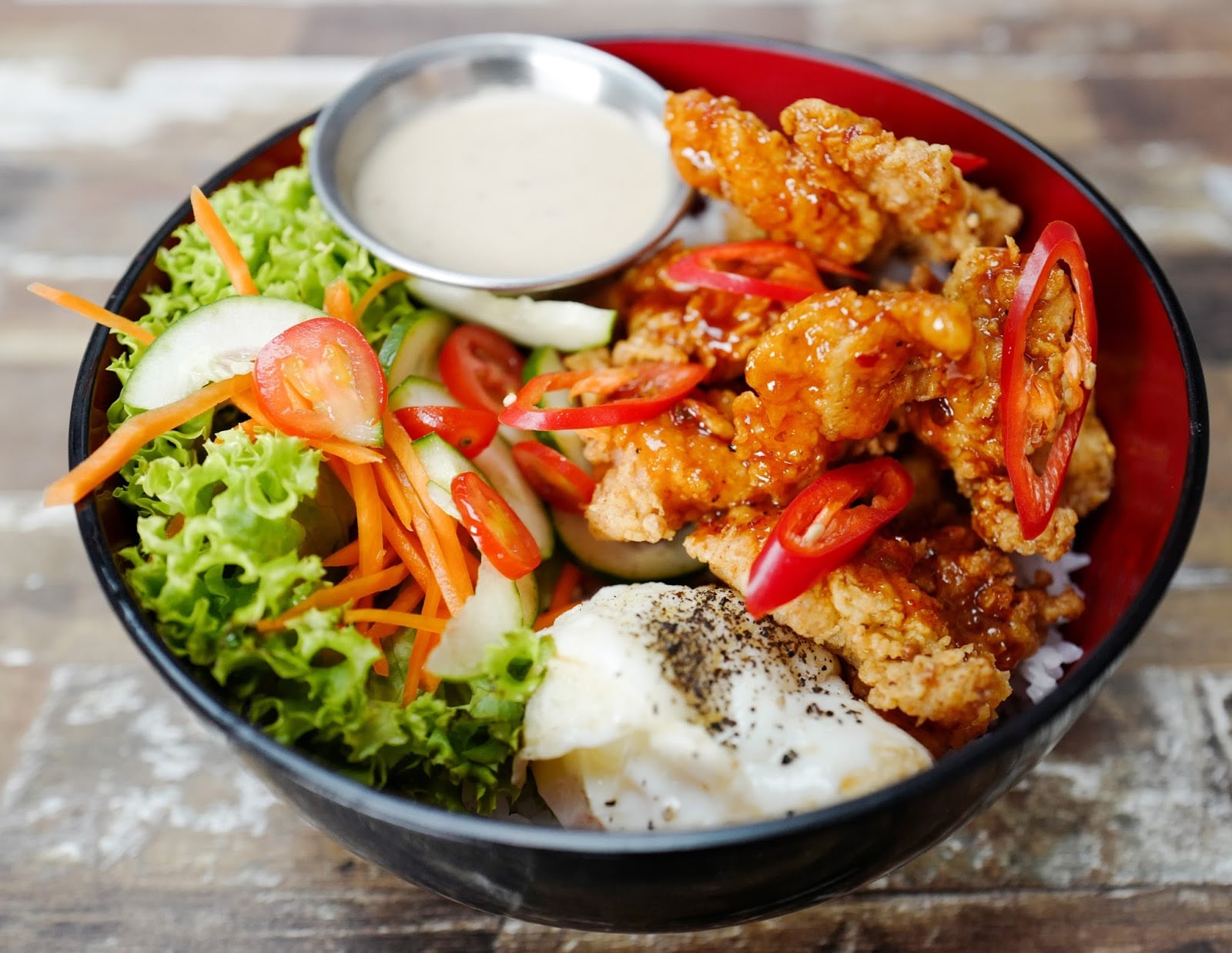 Sharing platters
Choices for grazing are also available, but don't count the calories for the savoury Salted Egg Calamari (RM 14), the Dog Food guilty-pleasure combo of fries, tortilla chips and chili (RM 14), and a suitable-for-sharing, deep-fried Snack Platter of calamari rings, chicken nuggets and wings (RM 23).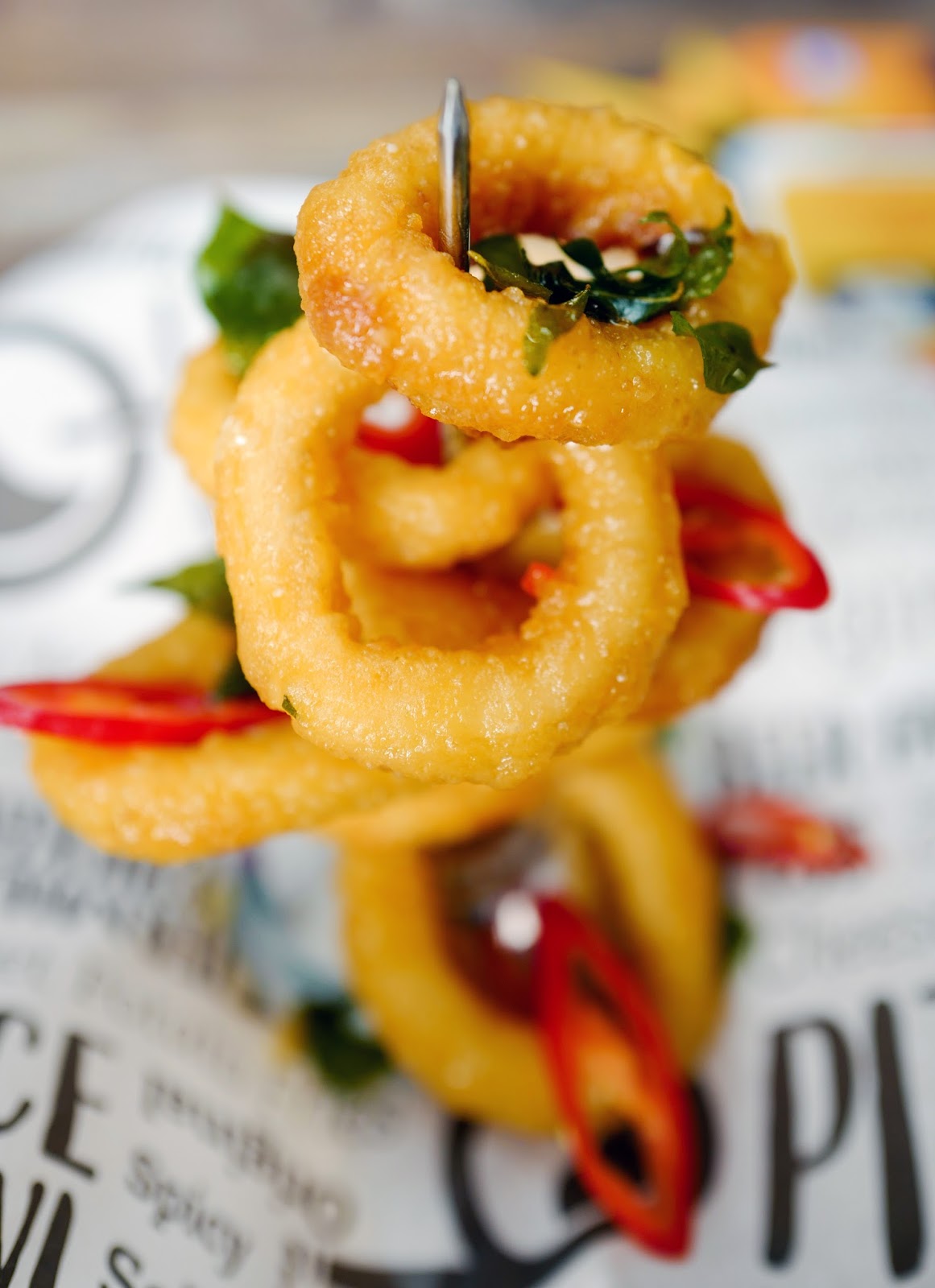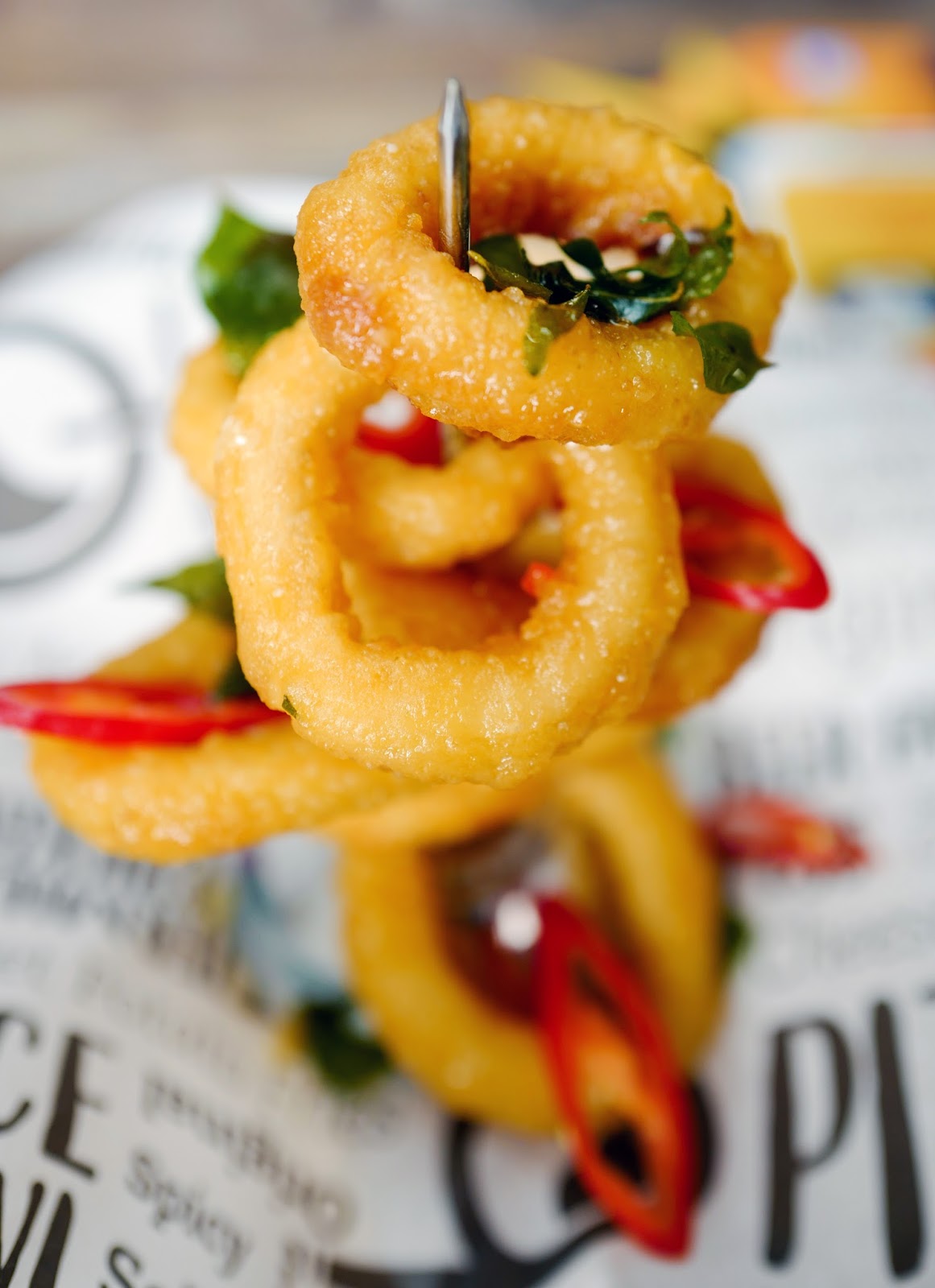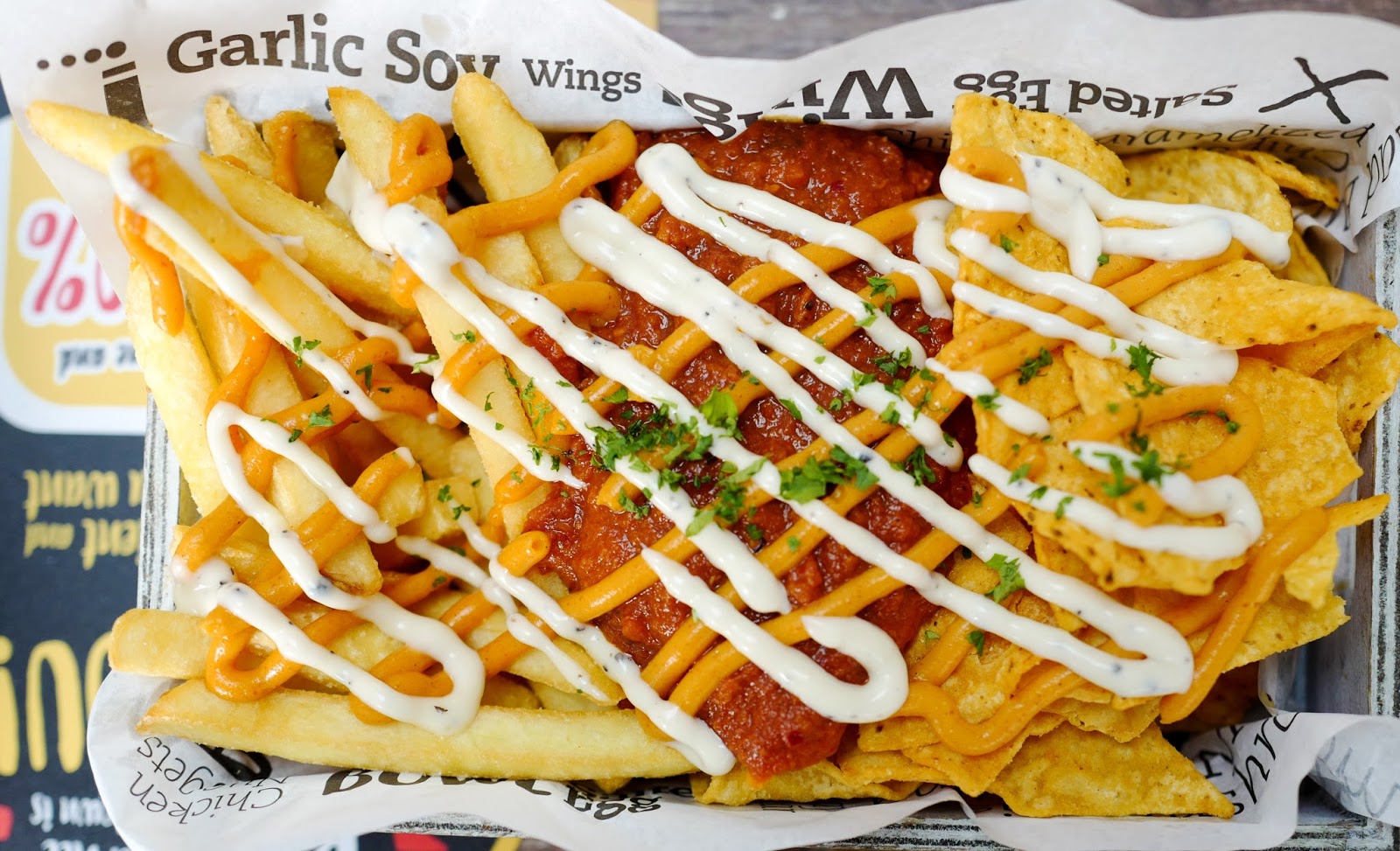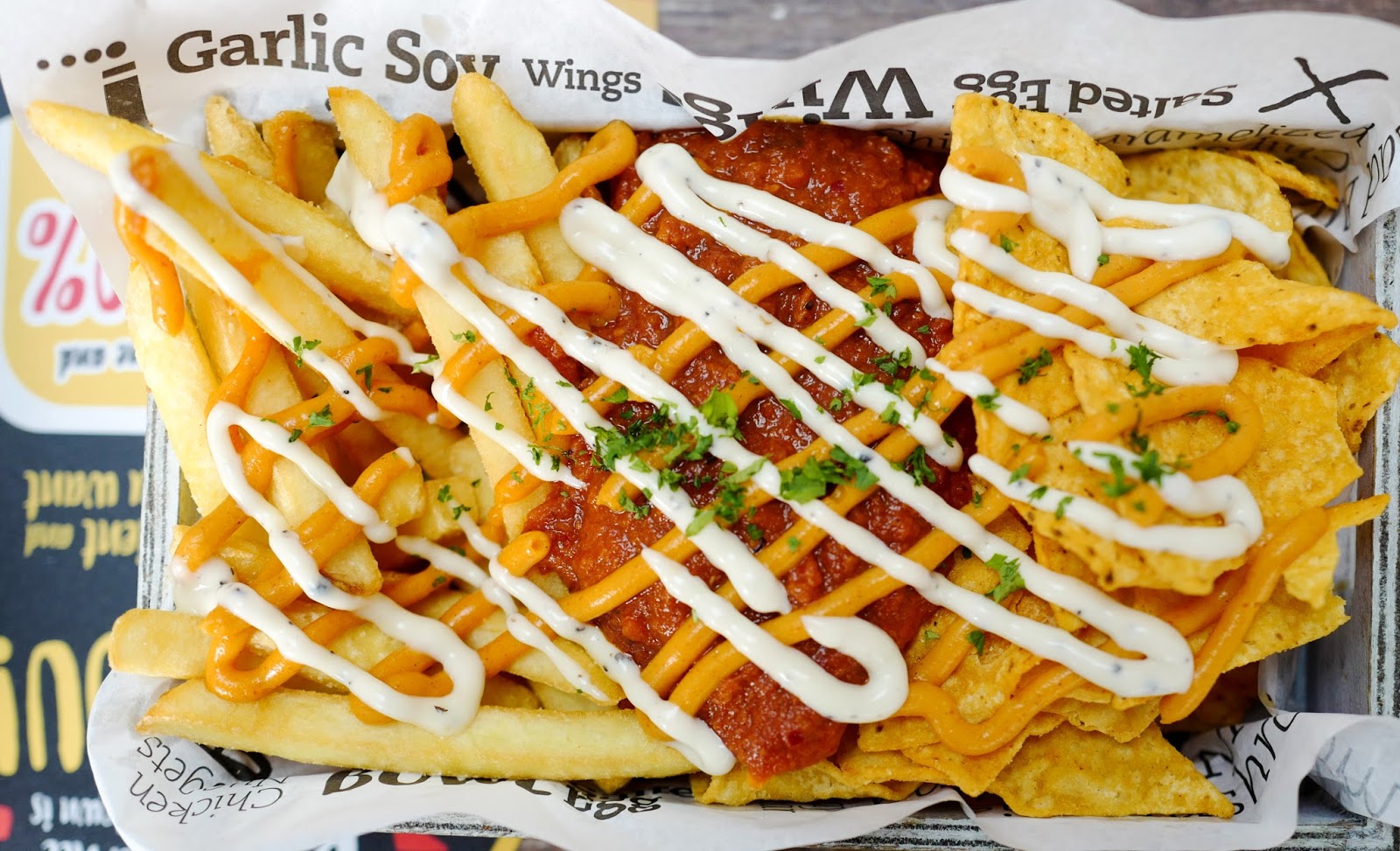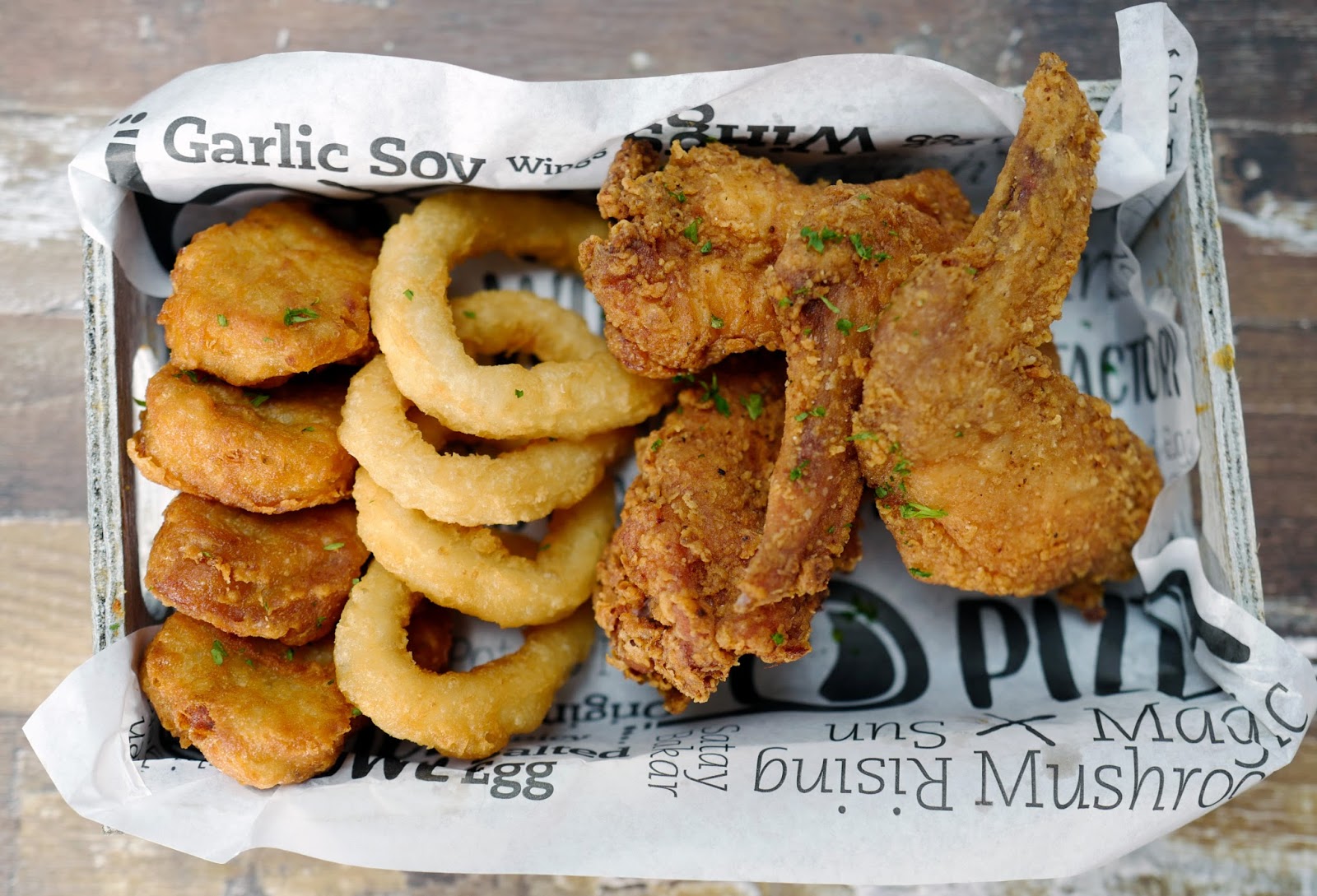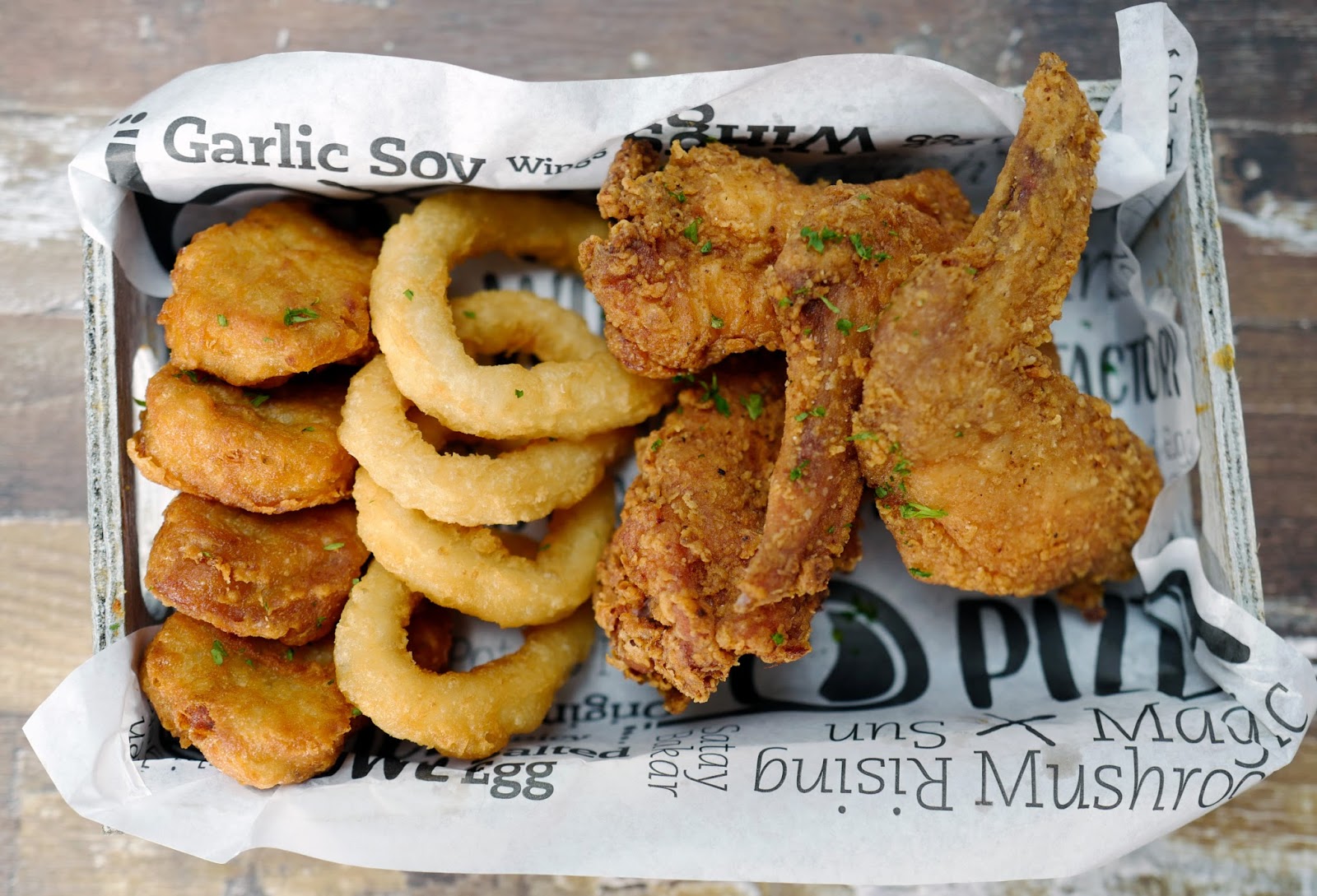 Drinks
And of course, there's all the beer you can drink – Tiger (RM 10), Guinness (RM 12), Budweiser (RM 20), Hoegarden (RM 20) and Corona RM 23), to start with – plus promotions by the bucket, including RM 49 for five Tigers, or mix-and-match opportunities at RM 75. Cocktails like the Mojito Lychee (RM 23), Margarita Classic (RM 20) and Strawberry Long Island (RM 25) are also available, alongside whisky, vodka, gin, rum, cognac, tequila and wine.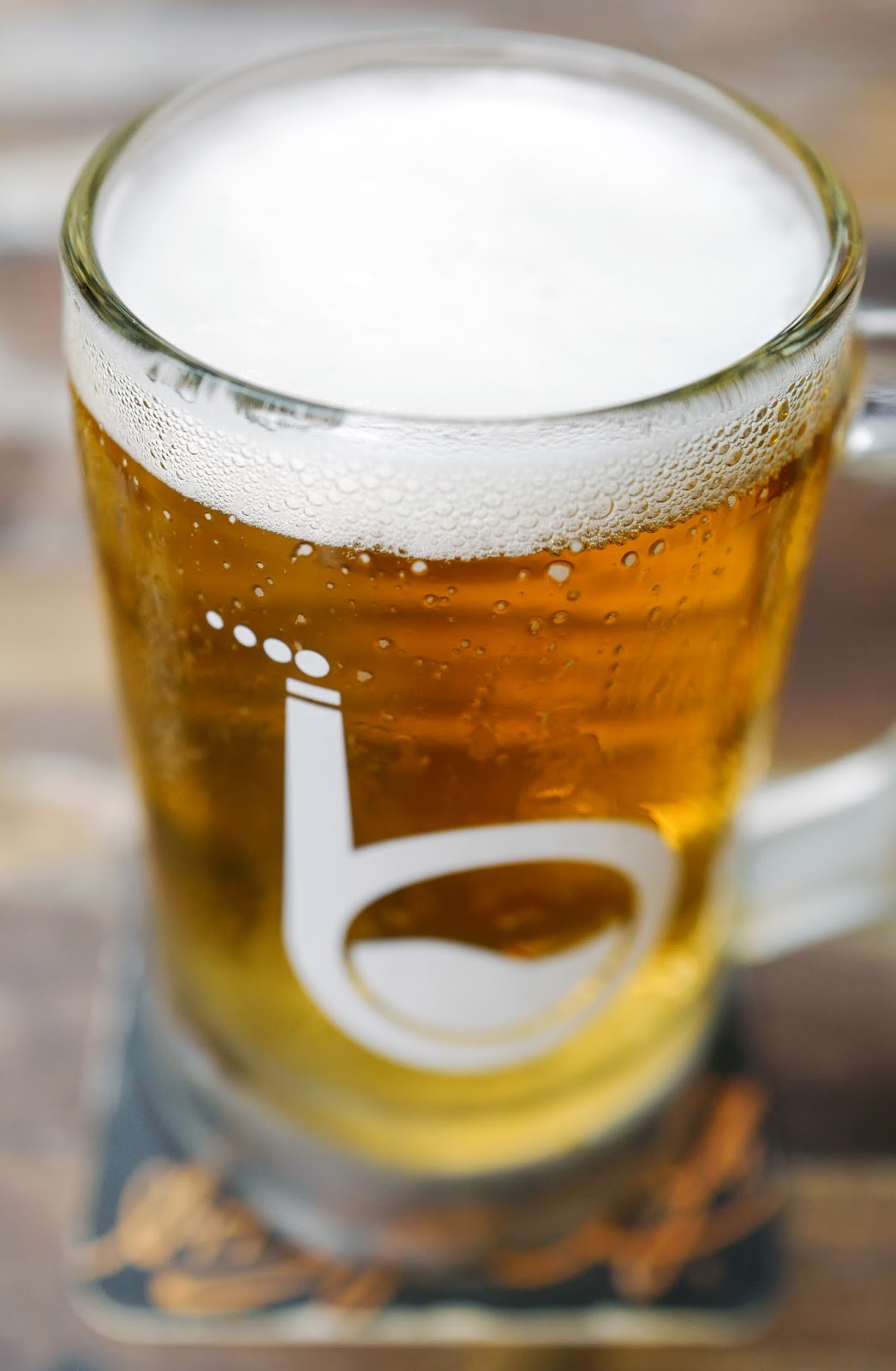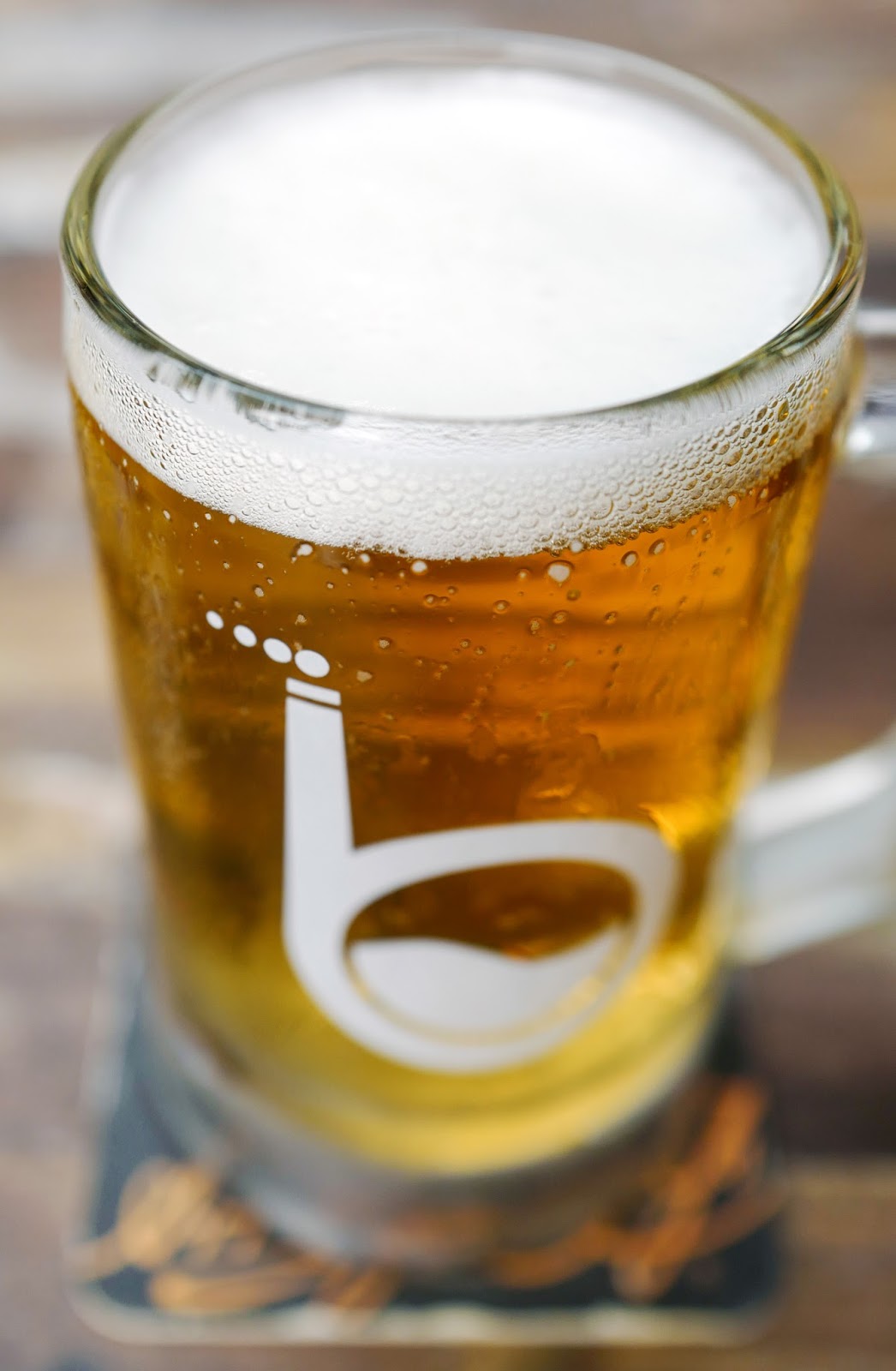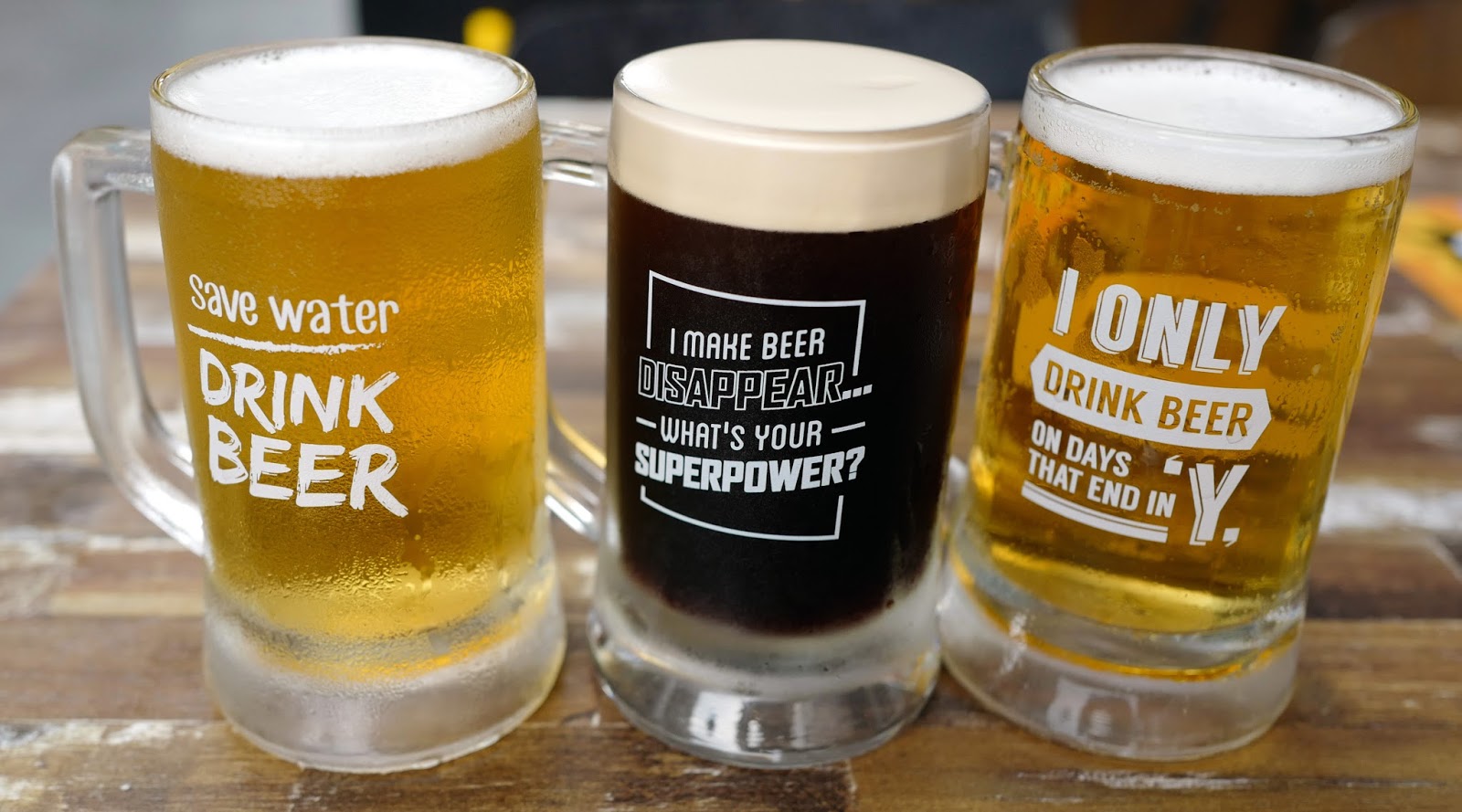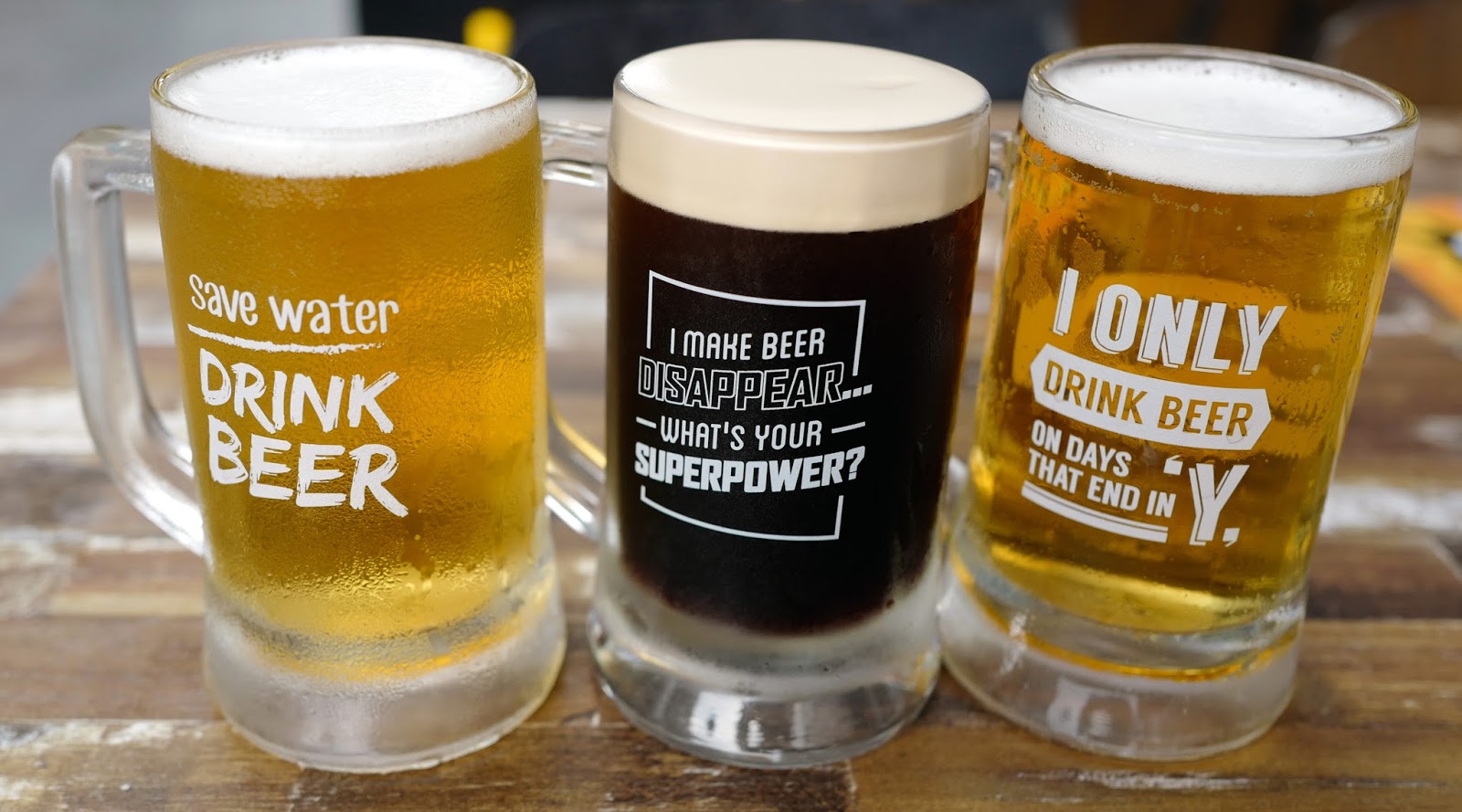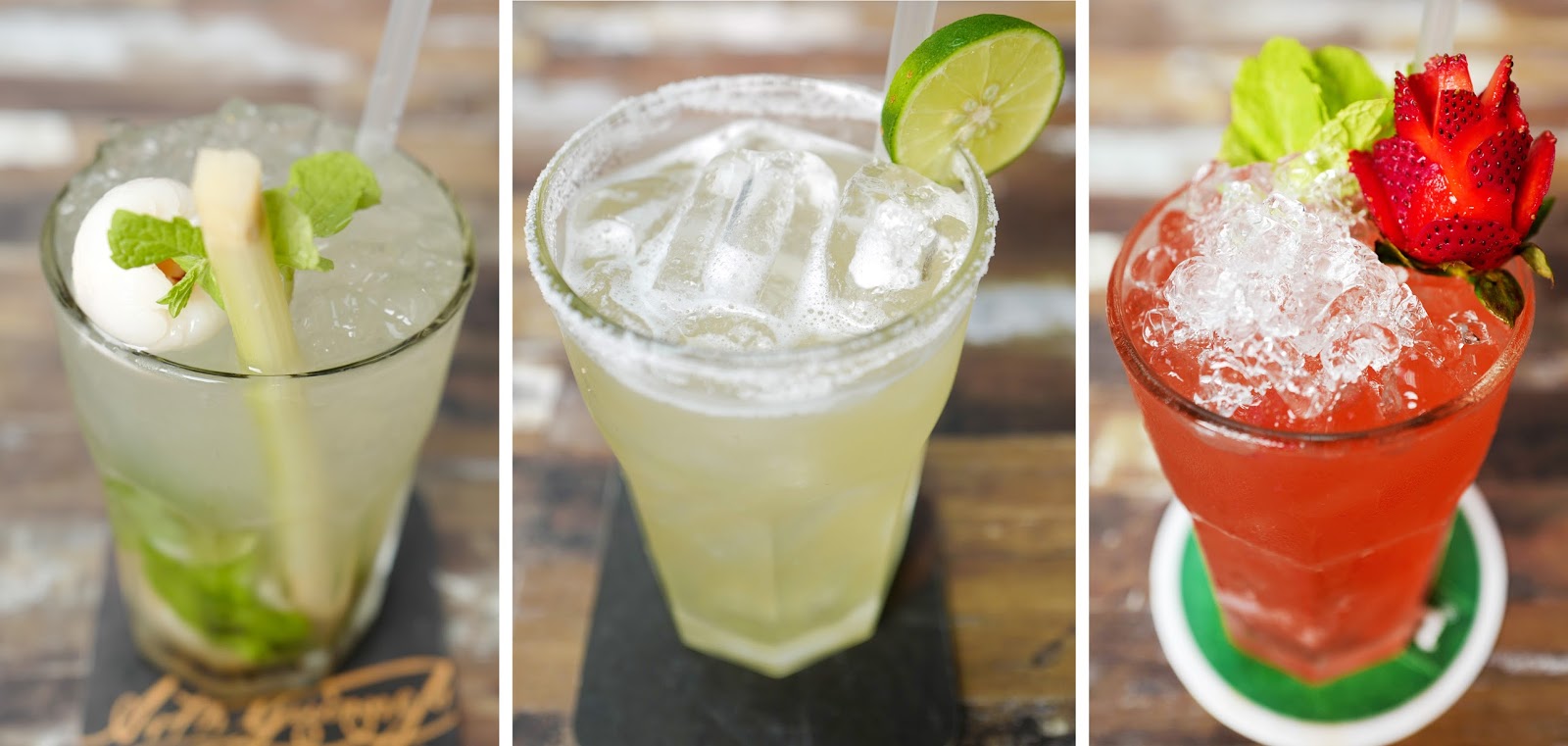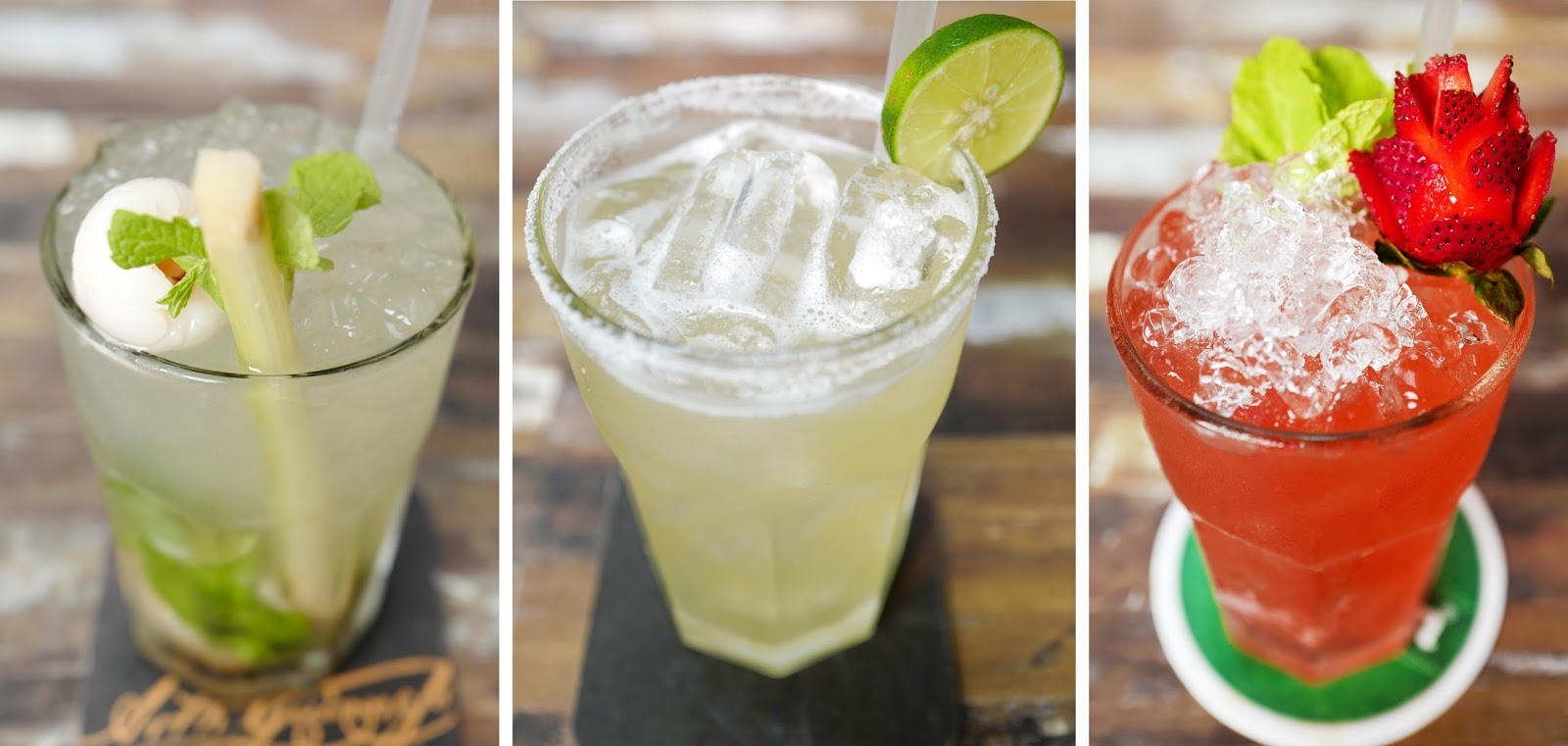 We visited TBFX the week before Halloween, so things were suitably spooky, decor-wise, but the place remained welcomingly bright and breezy. We also spied a beer pong table at the back. Many thanks to The Beer Factory Express for having us here.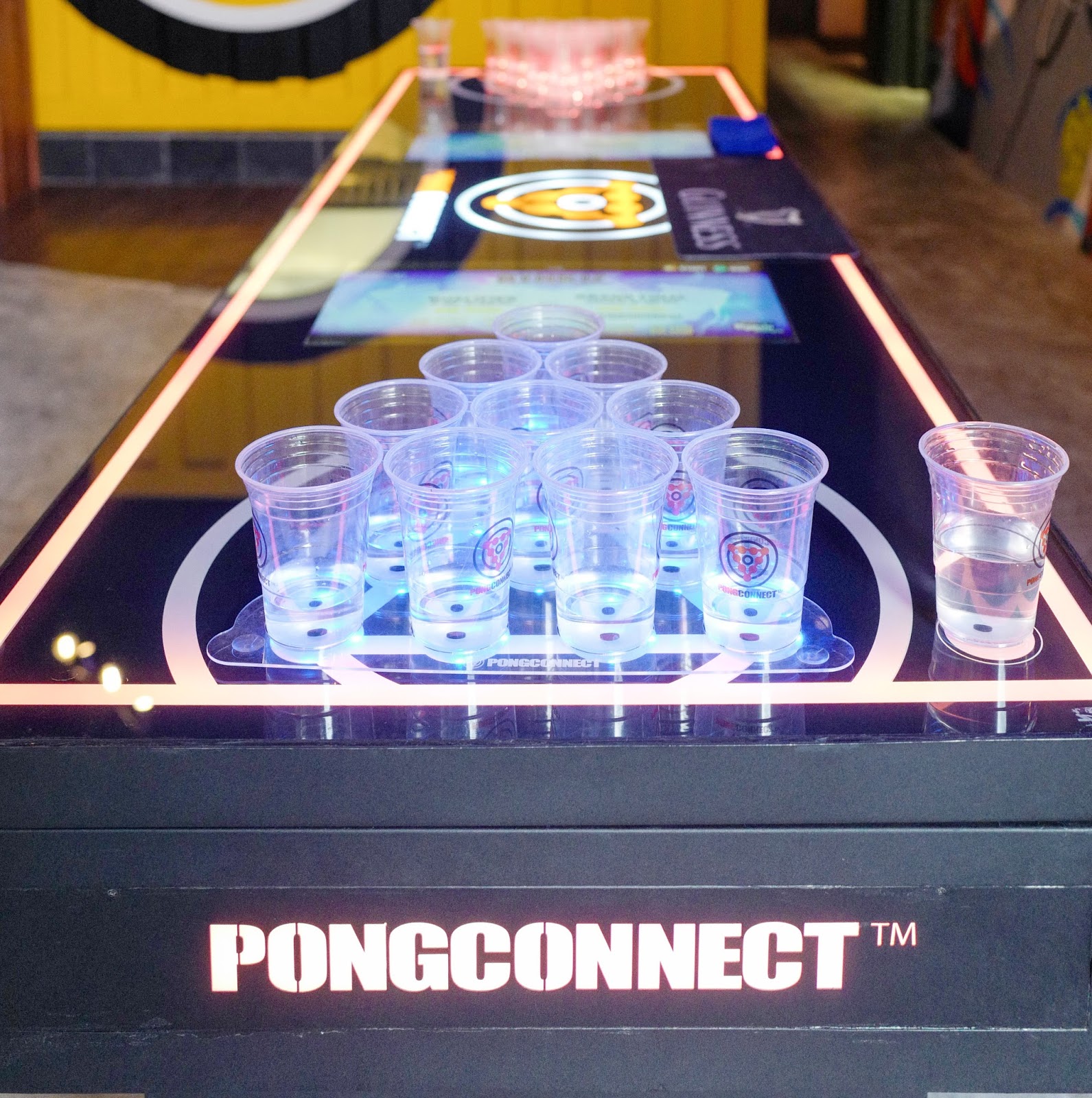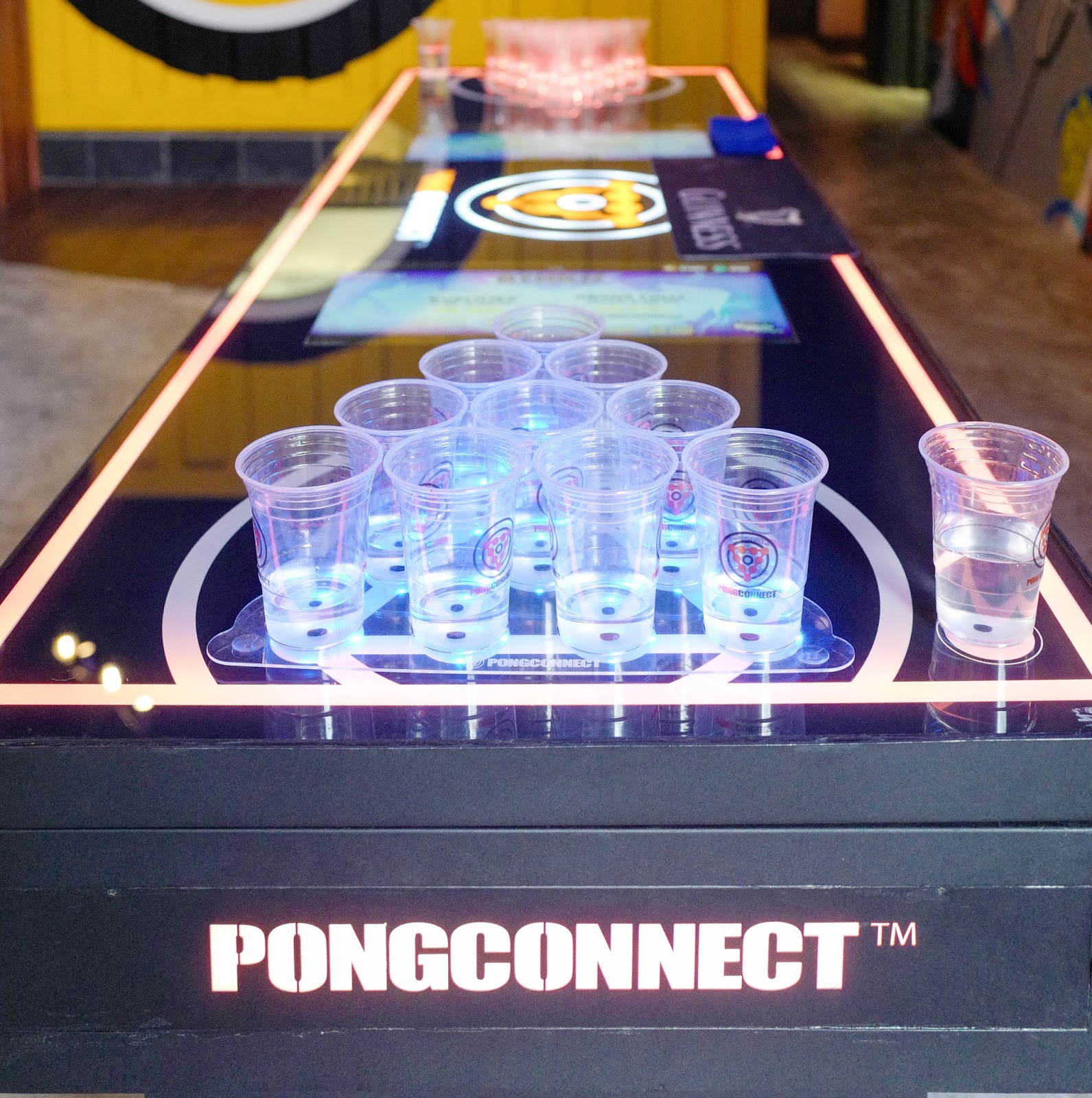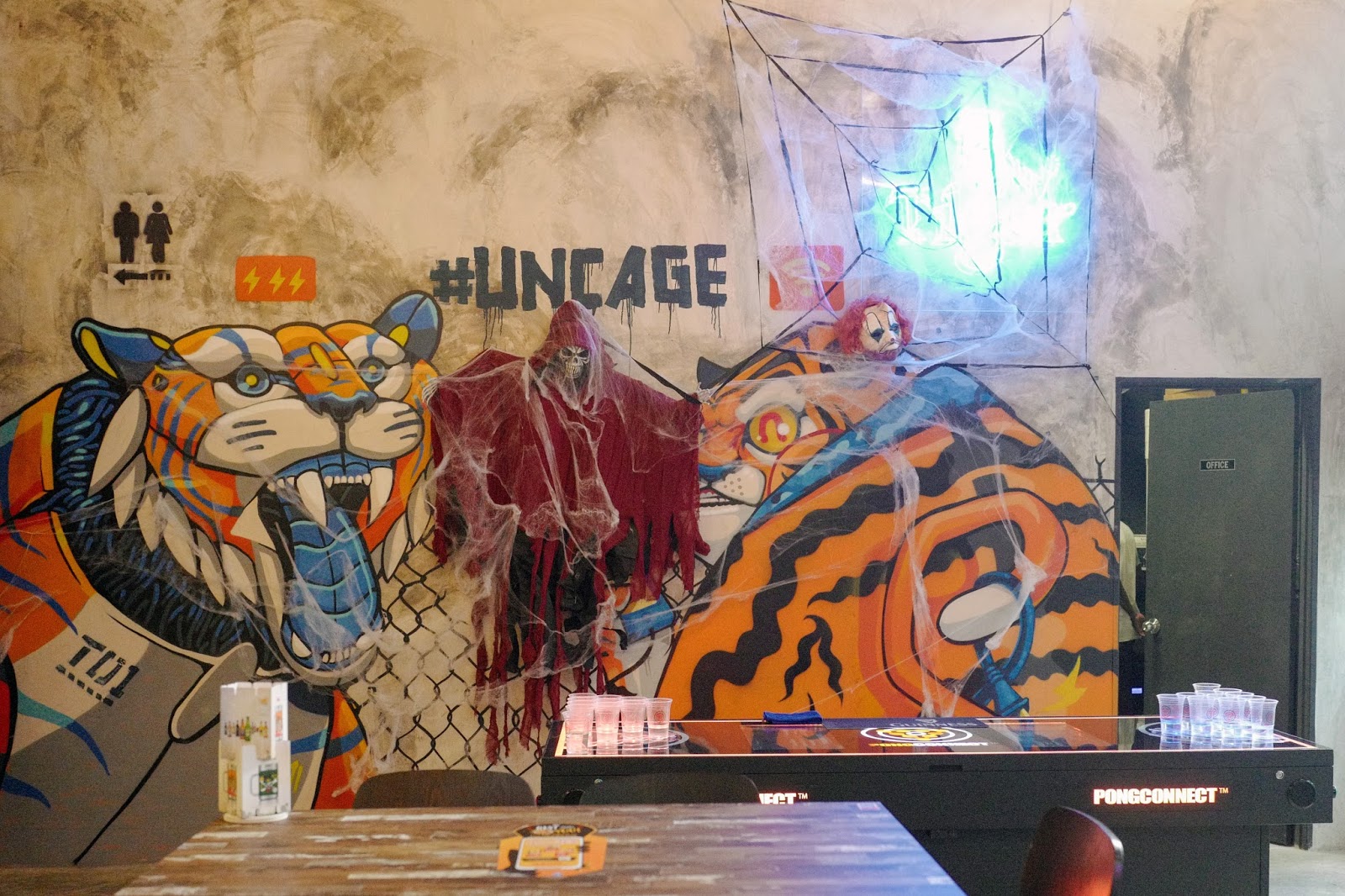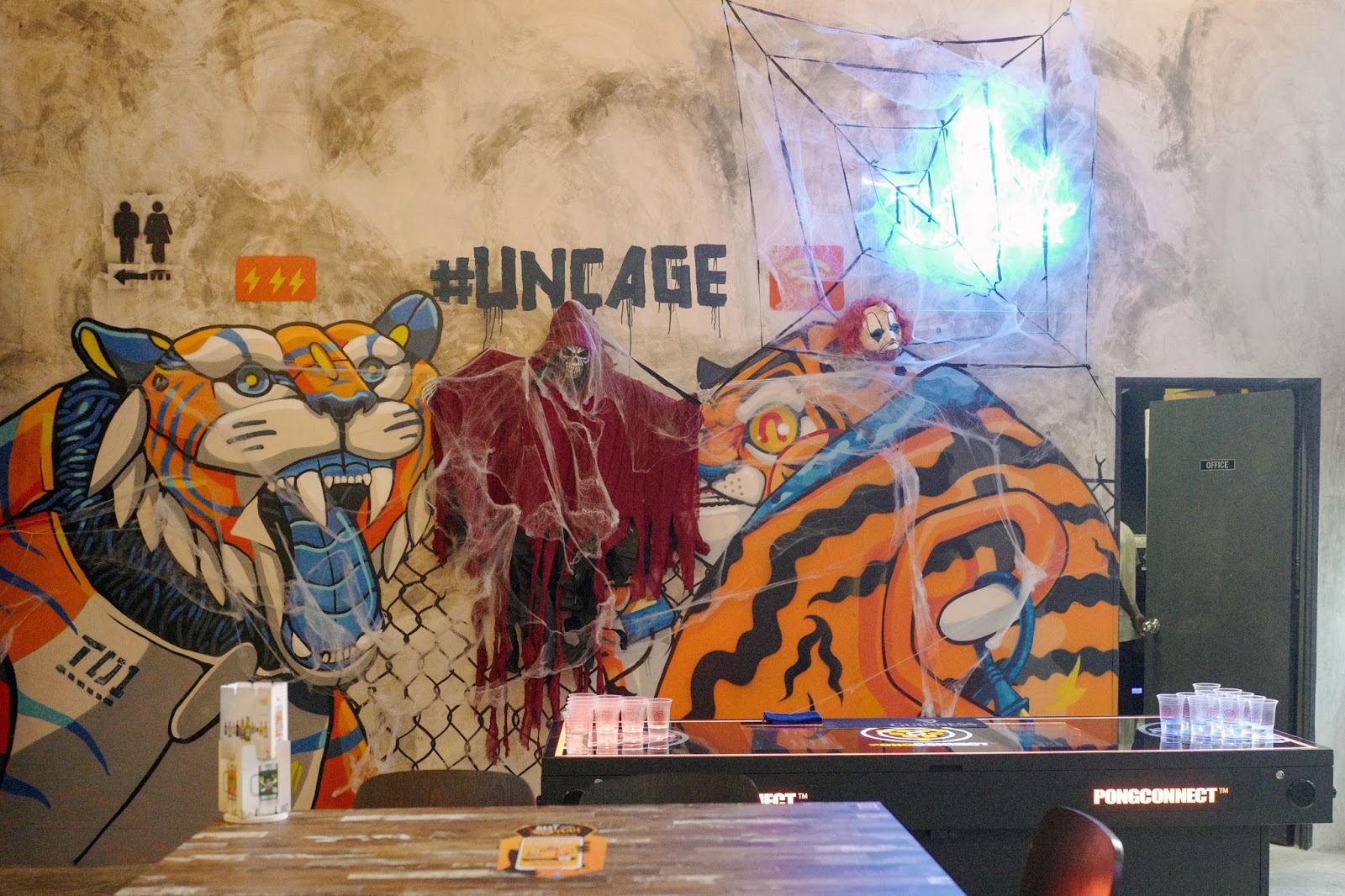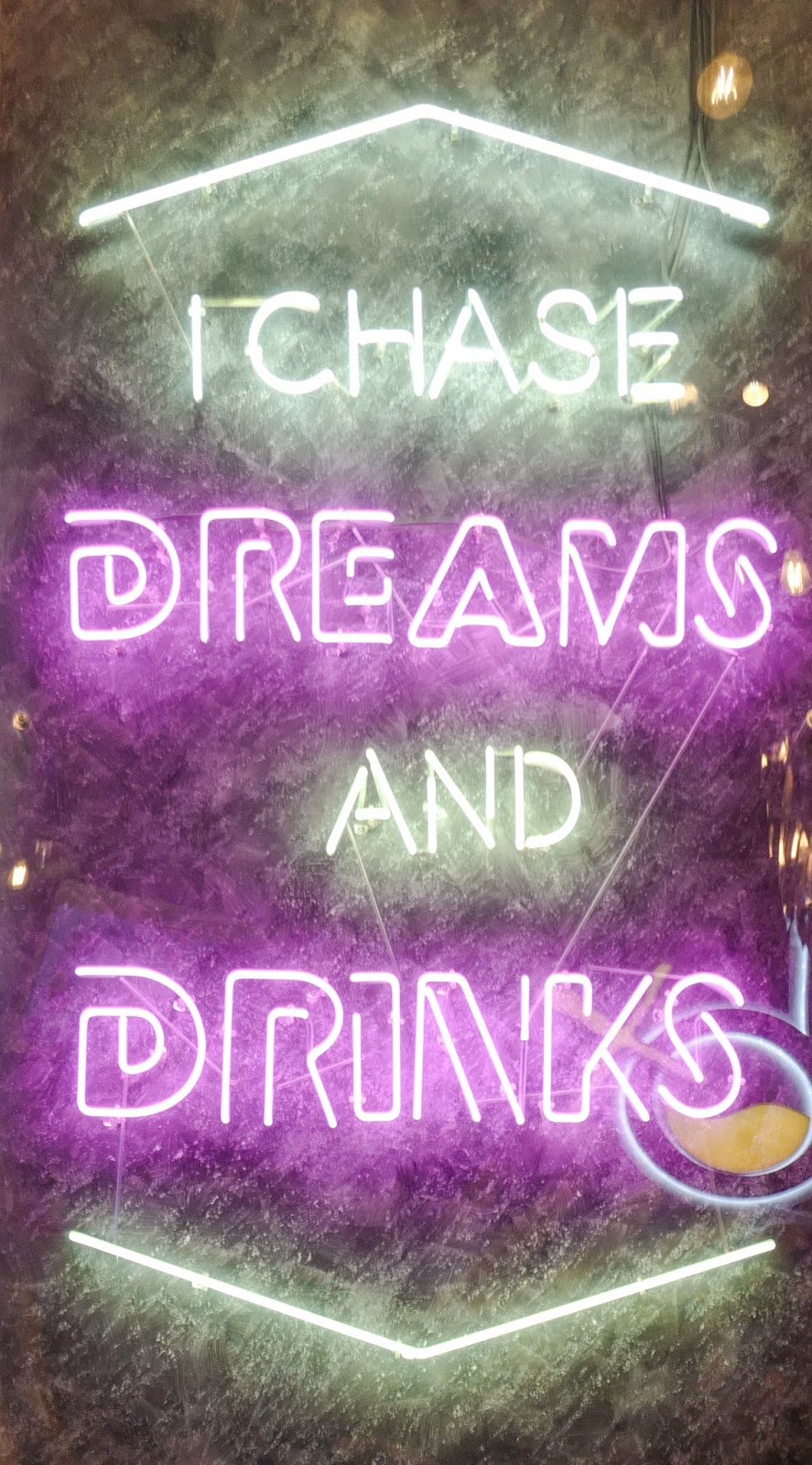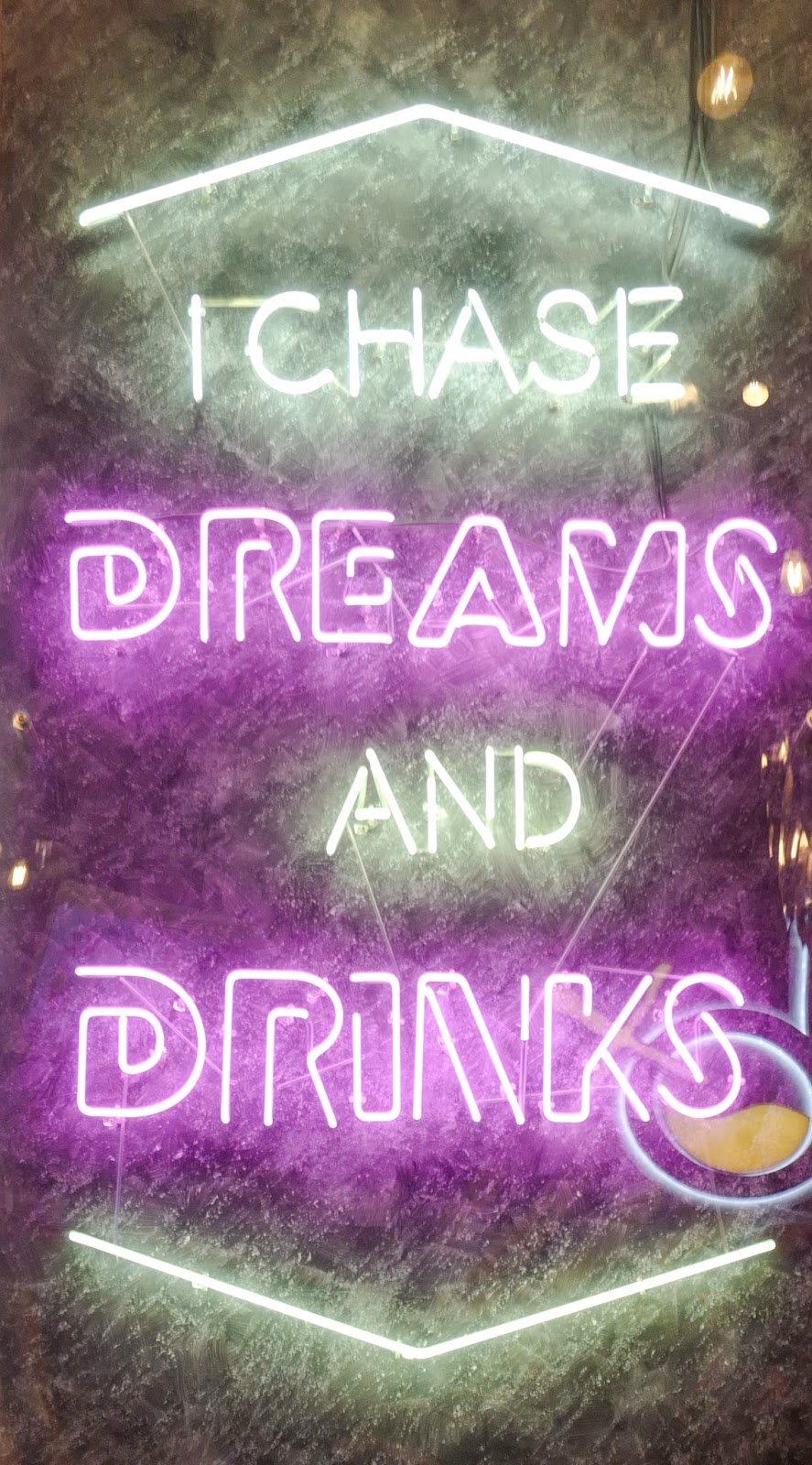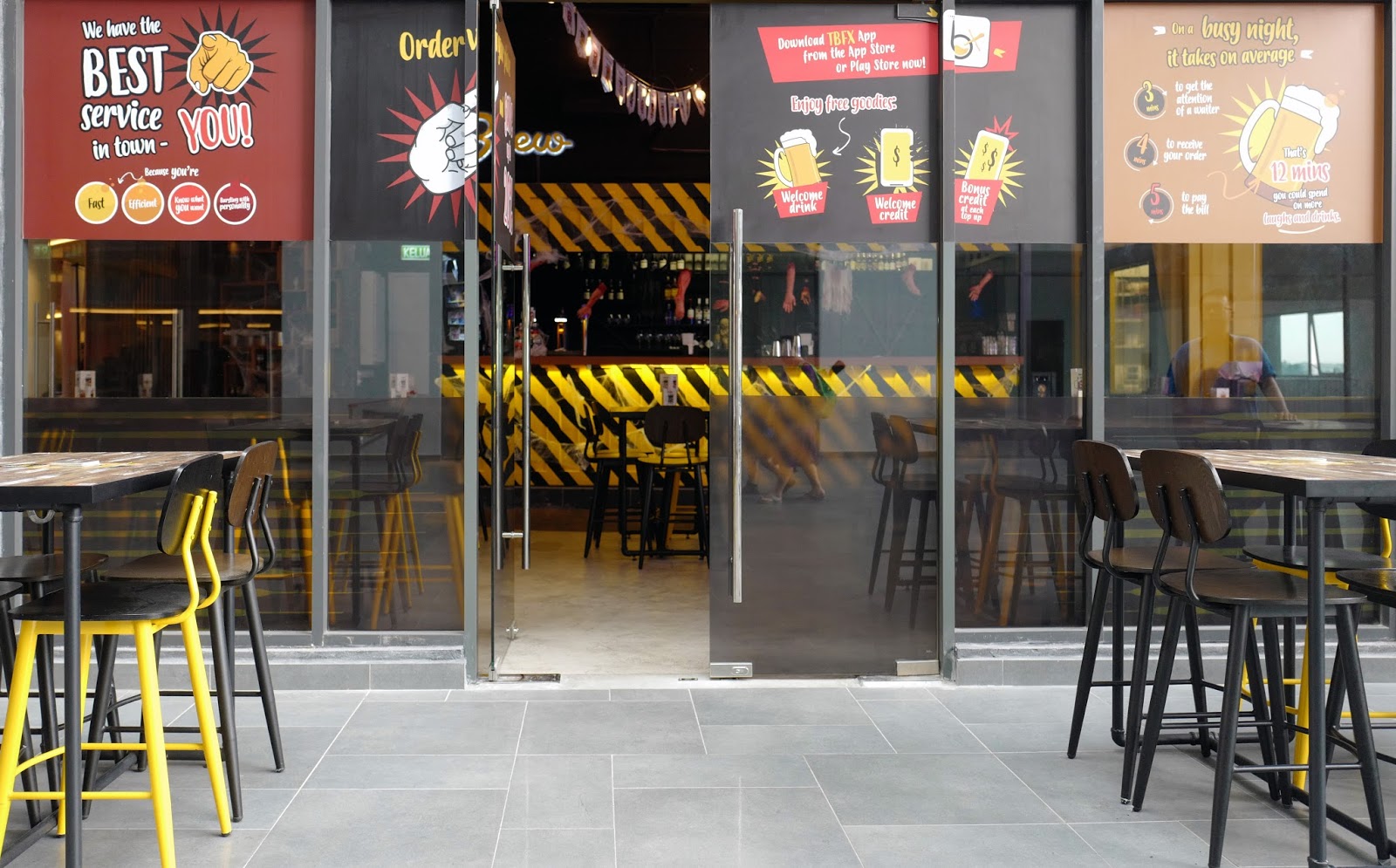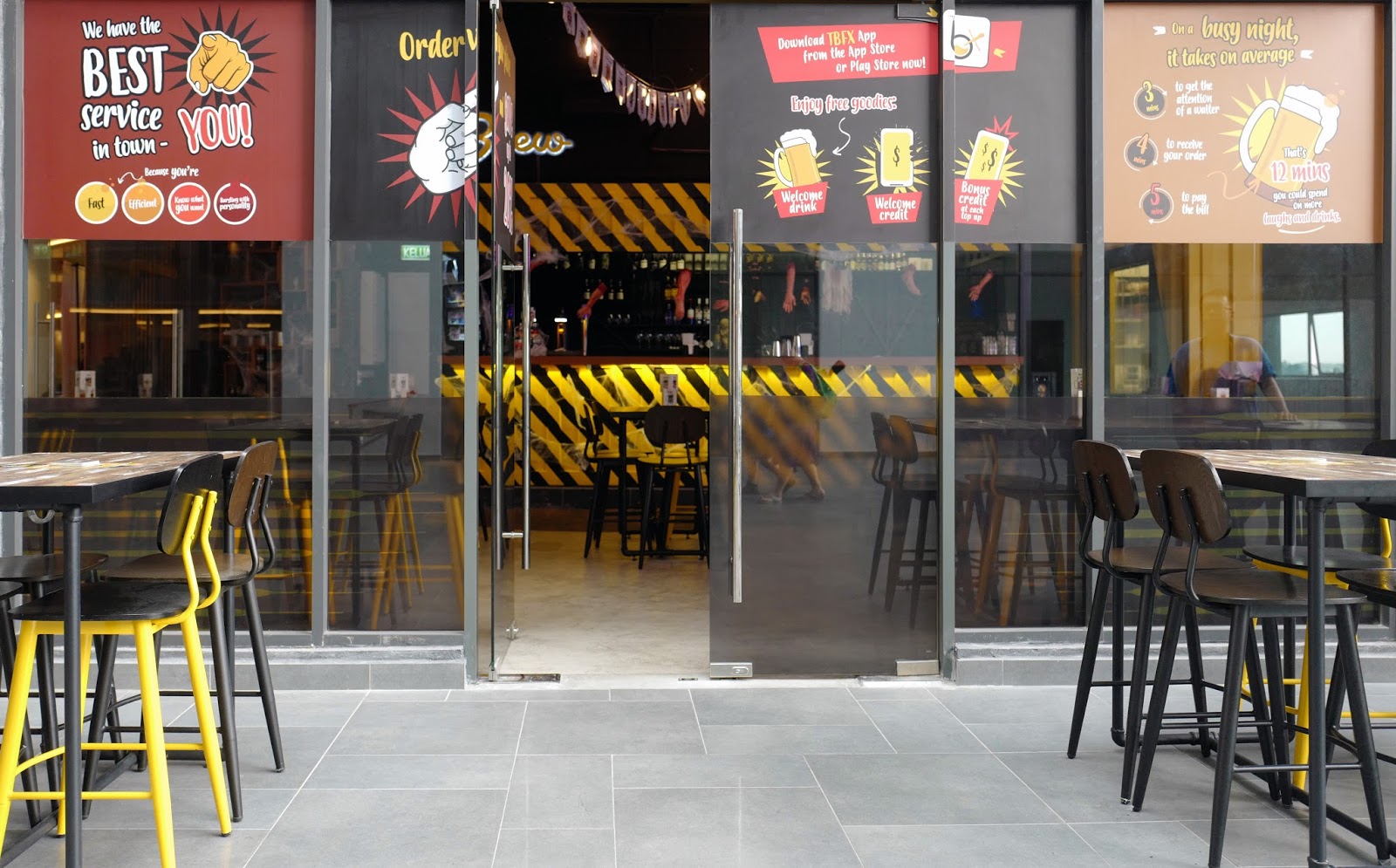 Location & Details
Address: B-01-01, Sunway Geo Avenue, Jalan Lagoon Selatan, Sunway South Quay, Bandar Sunway, Selangor.
Tel: +603–5612 9982
Hours: Open Sun-Thurs, 4pm–2am; Fri-Sat, 4pm–3am.
Find: View directory for The Beer Factory Express here.