Basil Pasta House at Kuchai Lama: Restaurant review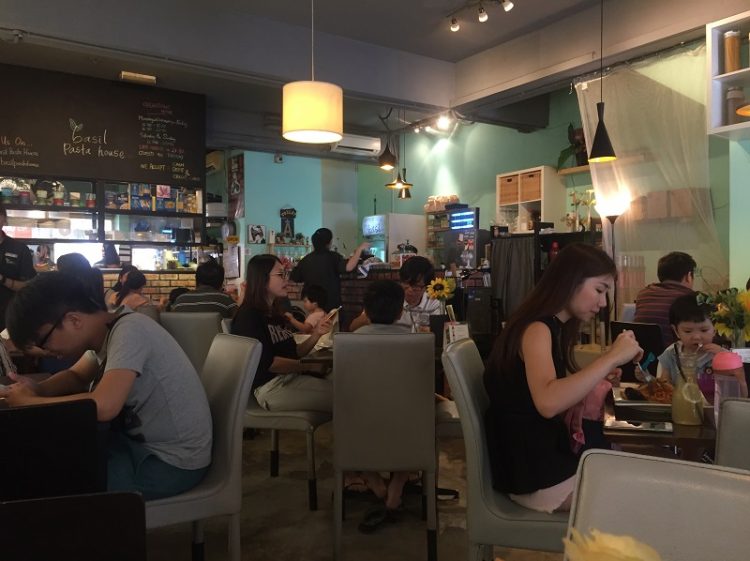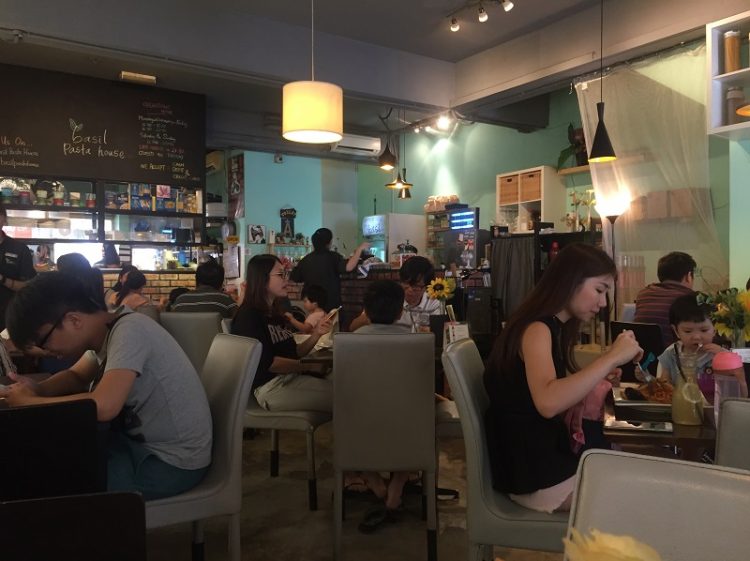 The interior of this café is a hybrid of a rustic and vintage that works well and at 1.30pm, the place was brimming with people, so we suggest you get there early during lunch hour.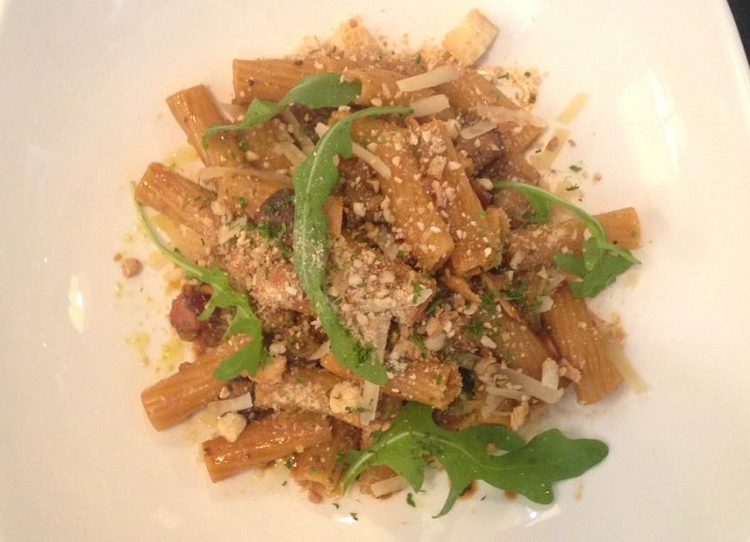 The Lamb Leg and White Ragu Sauce (RM24.90) pasta was a definite winner. This dish consists of tender lamb leg sautéed with a cream and bone marrow ragu sauce along with white wine, button mushrooms, root vegetables, croutons and cashew nuts, which gives it a pleasant crunch and an enjoyable finishing contrast in texture. The plate is then completed off with a drizzle of black truffle oil, which adds much more depth to the dish in terms of flavour.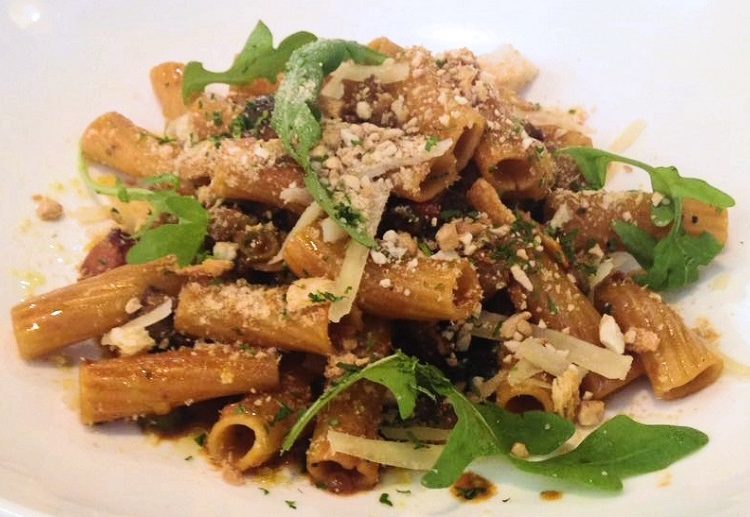 The Duck Confit & Smoked Paprika Tomato (RM19.90) definitely serves up value for money. It comes in a healthy portion, with a satisfying amount of tender roasted duck meat. The secret to their juicy and succulent duck is that the meat is French-roasted for 4 hours in duck fat.
The sauce is made with a mix of tomato, paprika, basil and parmesan cheese. The highlight of this dish is the juxtaposition of the earthiness of paprika and the gamey duck.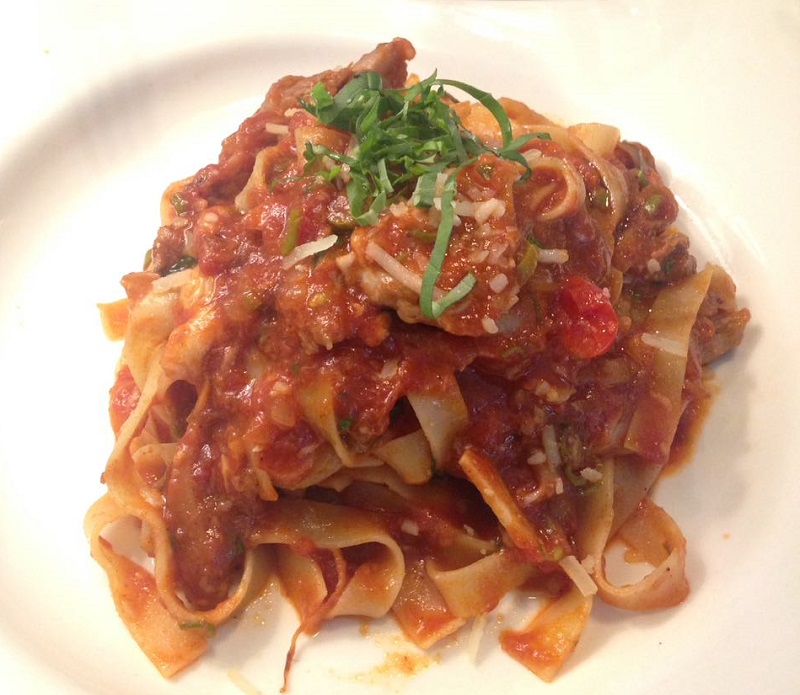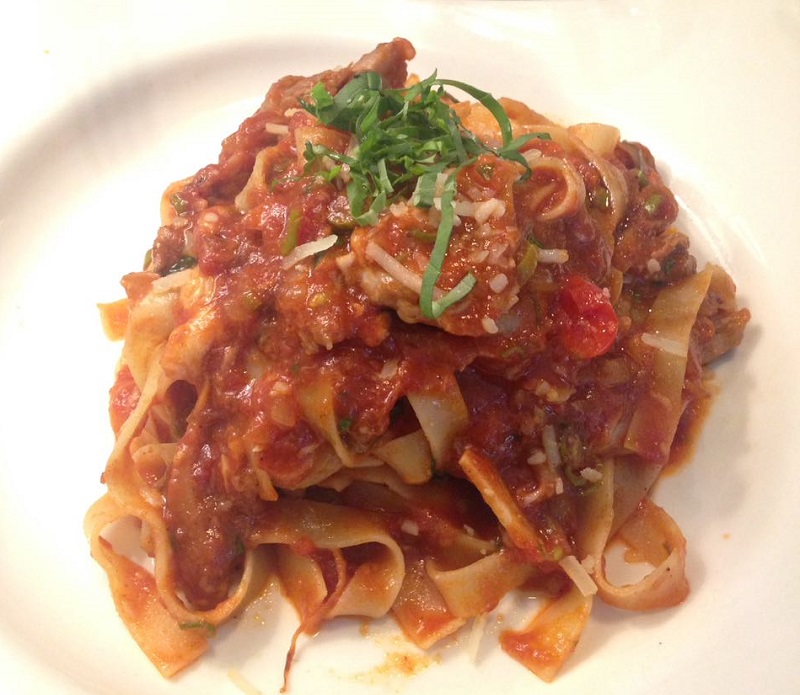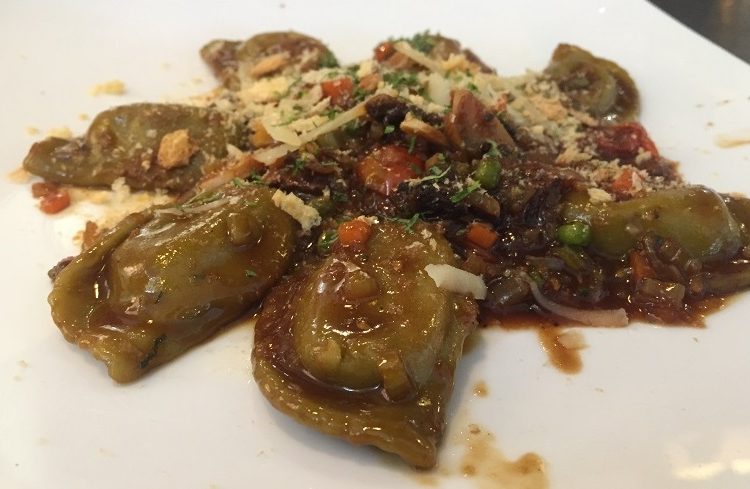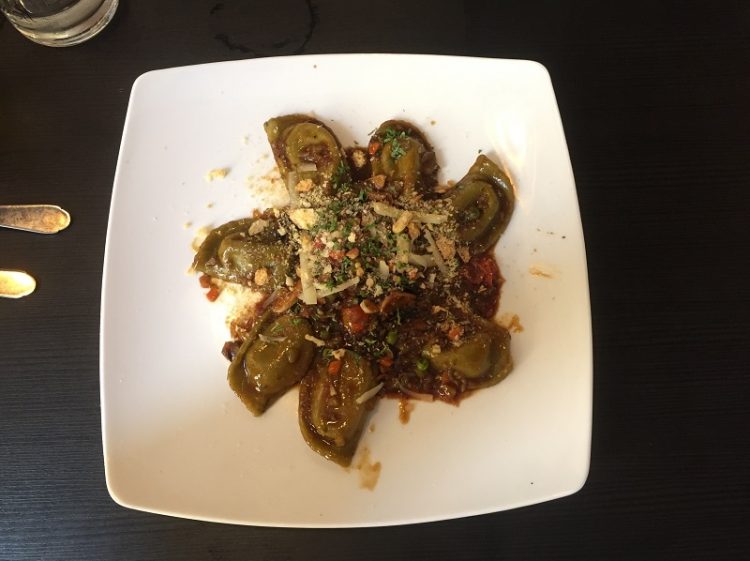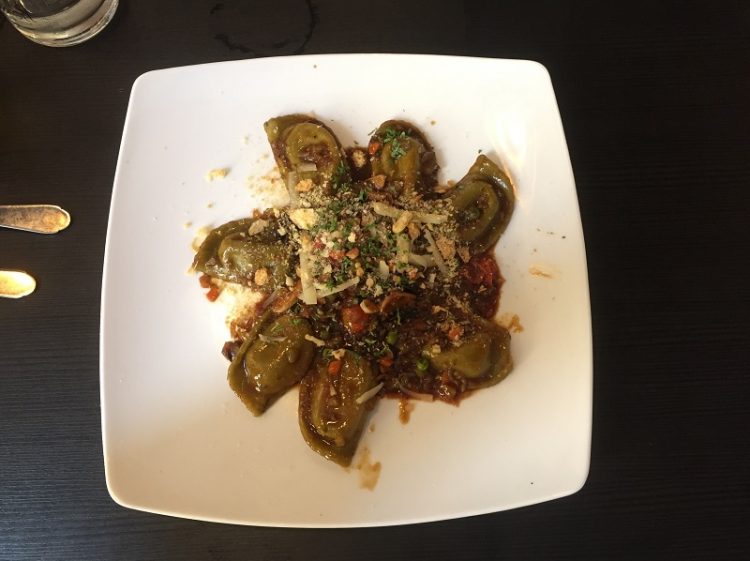 The Forest Mushroom and Spinach Agnolotti (RM20.90) however did not follow in the footsteps of the other two pasta dishes. Spinach and cream cooked into pasta sounds delicious in theory, but this dish failed to deliver; it was clear that the pasta was under-cooked along with its stuffing of cheese and spinach. This was perhaps due to the overwhelming number orders the staff were getting.
On a more positive note, their savoury cream and truffle sauce provides a good contrast to the cream and maybe this dish would be a lot more satisfying on a quieter day in the restaurant.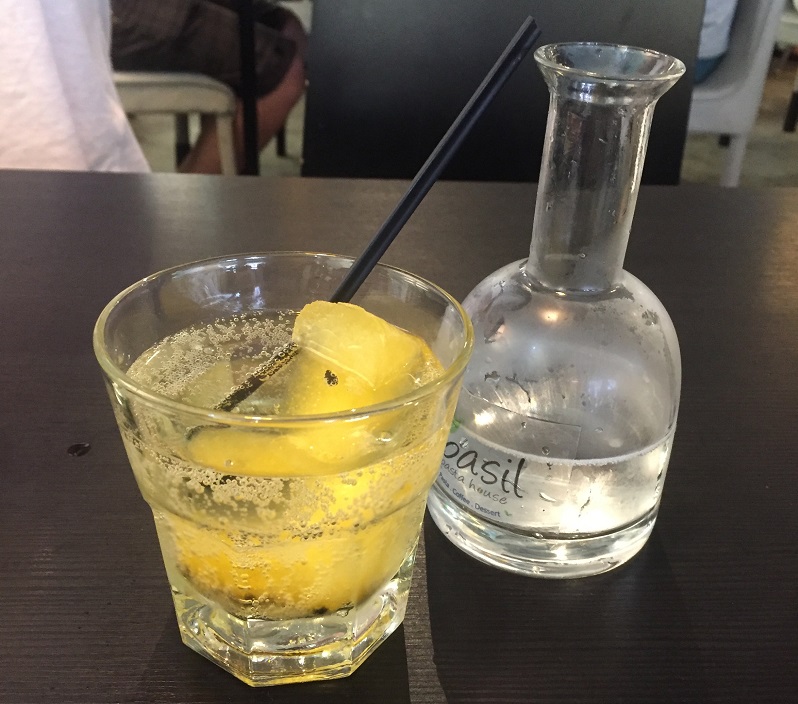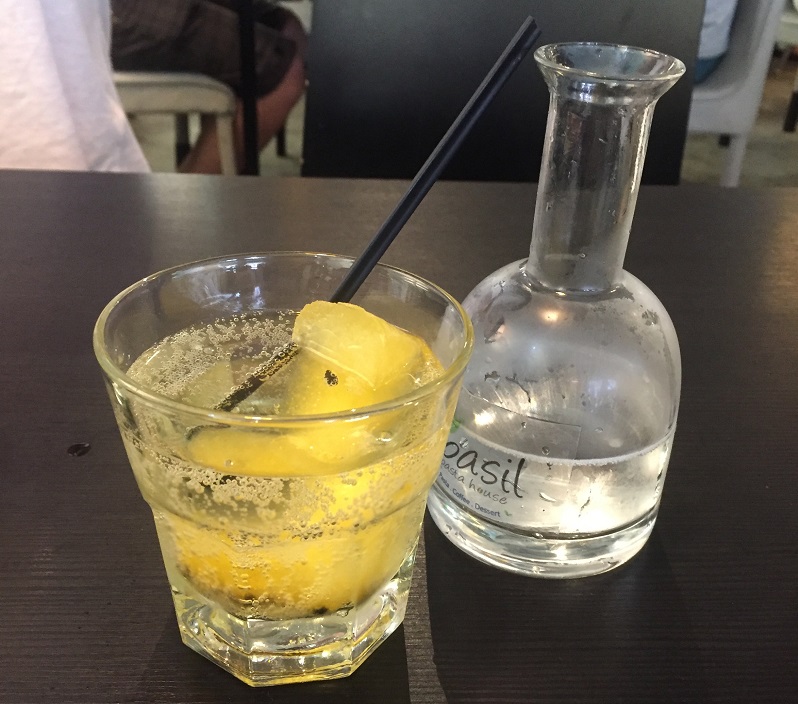 For drinks, we ordered their flavoured ice cube drinks which are served with a fizzy soda. The Green Minty (RM 7.00) was an odd combination of mint and some sweet syrup; it tasted somewhat like sweet toothpaste and we thought this was a hard pass.
However, the Signature Basil (RM 7.00) offered a refreshing clean tasting drink that was mild in flavour along with The Citrus Passion (RM 7.00) that was tangy, sweet and fizzy; 10/10 we would recommend.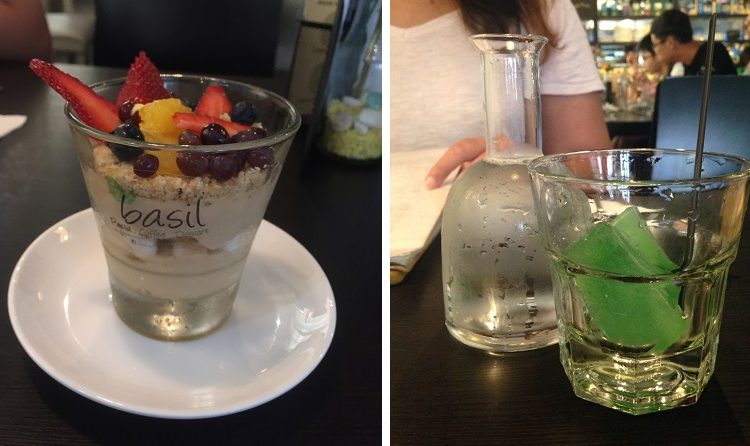 No meal is complete without dessert, so we got their Cardamon and Caramel Mousse (RM 10.90) that was a limited time item. The decadent mousse was served with crumbled biscuit and fresh fruits.
What was most intriguing about this dessert was the unassuming friendship between the flavours of caramel and the aromatics of cardamom that were prominent in every bite.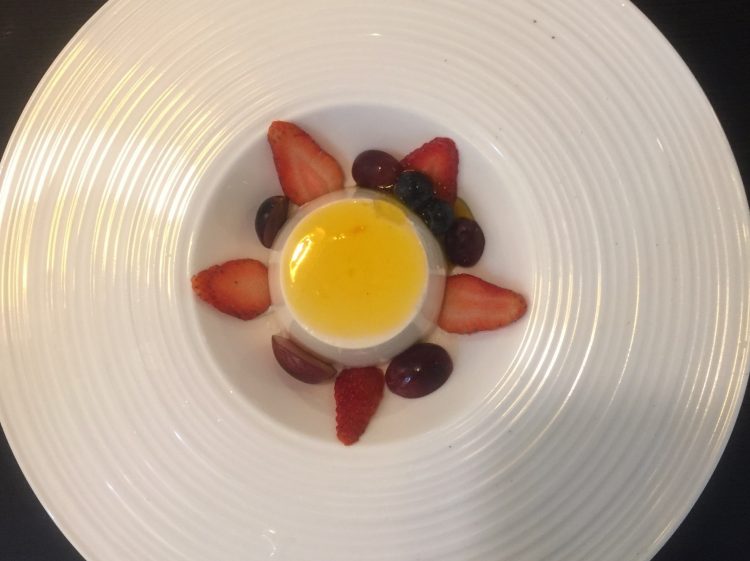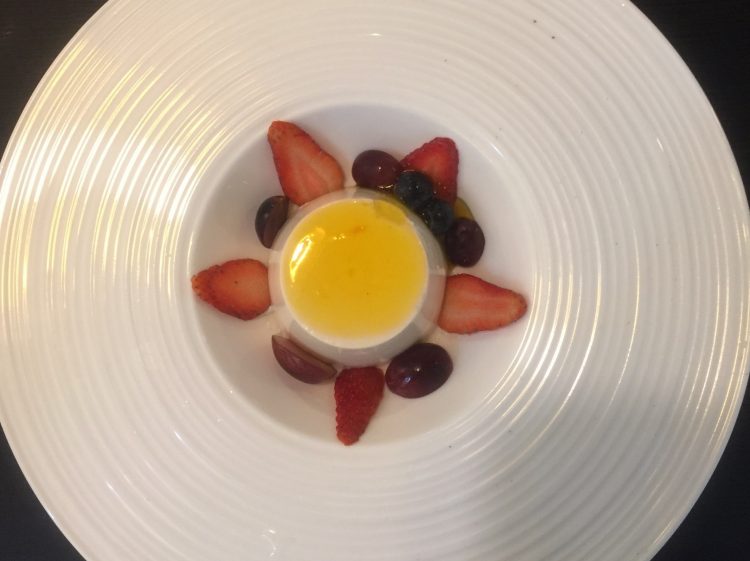 The Panna Cotta (RM 8.90) we had was served with passionfruit puree and fresh berries. The lasting impression of this dish was how the slightly acidic fruit puree offered a much-needed balance to the creamy tasting panna cotta.
However, we were slightly disappointed by the panna cotta's jelly-like and chewy texture as opposed to being soft and melt-in-your mouth like it should be.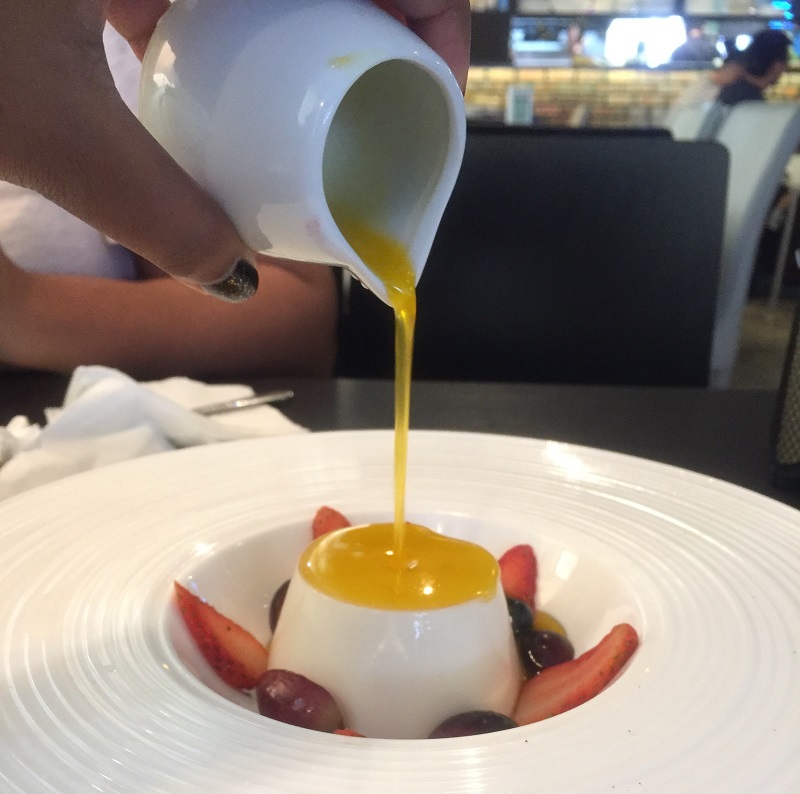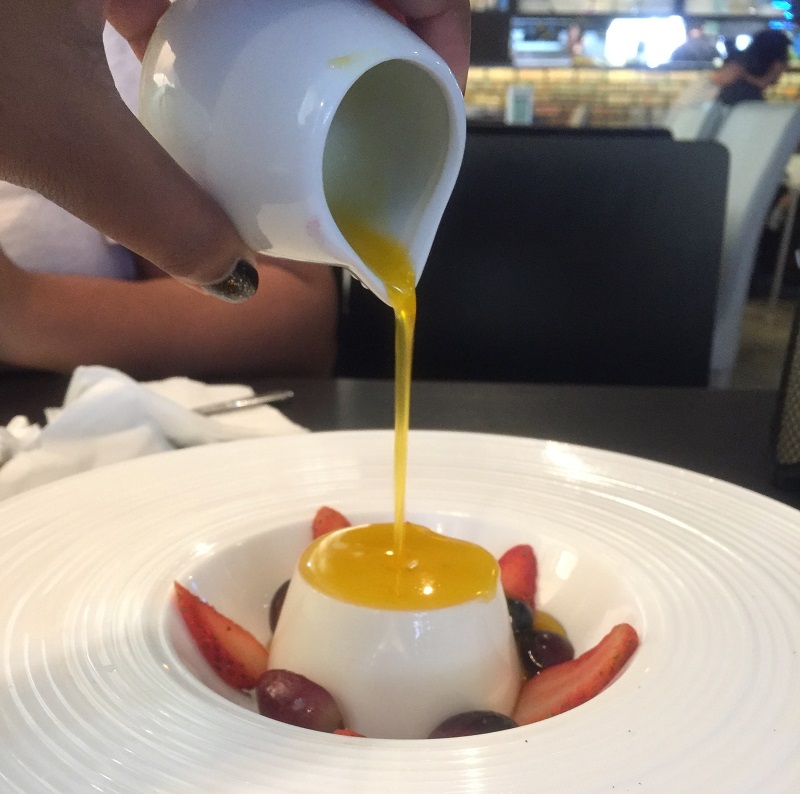 Basil Pasta House is definitely a cafe worth visiting with family or that friend that cannot get enough when it comes to pasta. Despite there being some bumps in the road, this café is worth the trip to Kuchai Lama on a hot day to combat the heat waves with a refreshing glass of their flavoured ice cube mocktails and a big plate of pasta.
Location & Details
Address: 21, Jalan Kuchai Maju 6, Off Jalan Kuchai Lama, Kuala Lumpur
Hours: Wednesdays to Monday (12pm to 10pm)
Tel: +603-7972-8884
Find: View directory for Basil Pasta House here.