A Fine Evolution at Mandarin Grill
In restaurants, as in nature, "adapt or die" is usually a pretty good rule to follow. So when longstanding top-flight restaurant Mandarin Grill not only revamped its menu, but retooled and refocused its entire approach, it was as much a way to keep things fresh on a micro scale as it was to adapt and survive on a macro scale, existing today in an ever-more competitive landscape of fine dining choices. When this beautiful venue opened over two decades ago, posh restaurants in general – and superb steakhouses in particular – were exceedingly few and far between in Kuala Lumpur. In 2023, that is absolutely no longer the case. So in order to remain counted among the city's finest places to get a proper steak (as well as other grilled delights), Mandarin Grill needed to evolve. And that's exactly what they have done.
Kuala Lumpur's iconic and award-winning Mandarin Grill recently launched The Evolution, an exciting new menu focused on some of the most premium selections of steaks and other meats that is primed to position the restaurant as one of the best modern grill experiences in town. Chef Marco Caverni has developed a stronger appreciation for depth of flavours and creative use of  ingredients, through his experience overseas. Additionally, having been in Malaysia for over a year now, he is keen to share what he has learnt and thus was given full creativity of the new menu.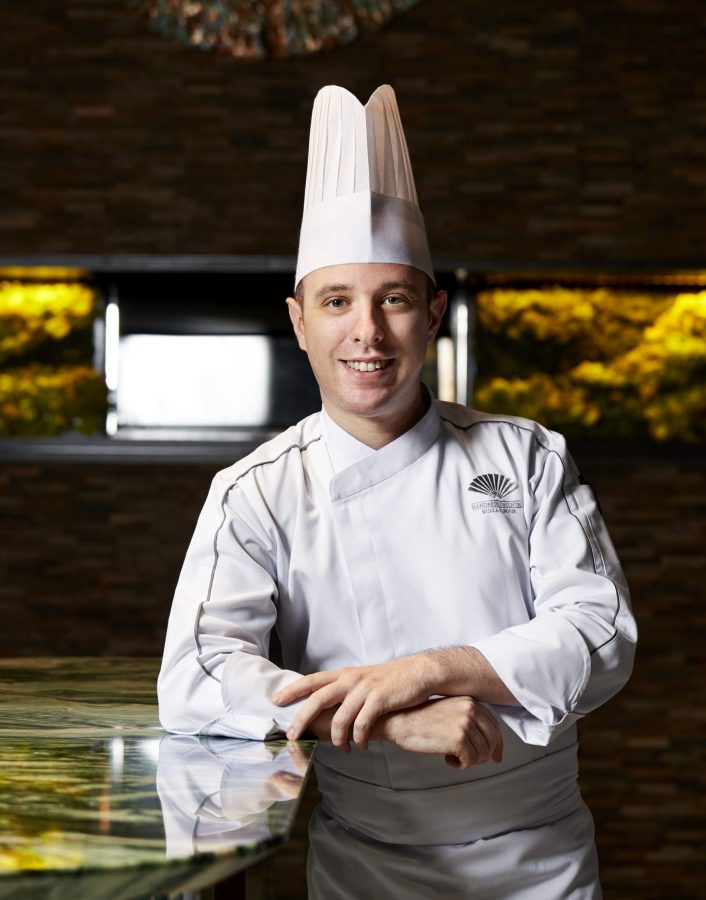 Together with his team, Chef de Cuisine Caverni has inspired and created an evolution of the menu to further improve on the refined quality and atmosphere already present at the grill. "The Mandarin Grill has gone through many phases in its operations here at the hotel," Chef Caverni explained, "and now it's time for me to make a bigger mark on the restaurant. With the support of my team, we have curated a specialised menu consisting of various grain-fed Wagyu and Angus beef, 45-day dry-aged cuts, and fresh seafood, paired with premium, seasonal, and local ingredients."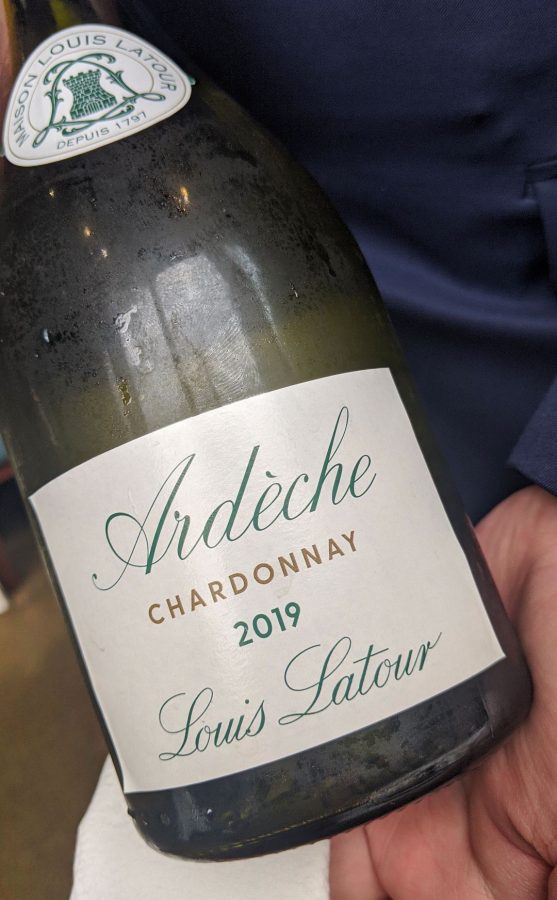 For years, one of Mandarin Grill's signature offerings has been its Josper grill and it's a big part of the restaurant's success. If you're not familiar with this outstanding method of grilling, here's a quick primer:
A Josper grill is a unique type of grill that typically uses a combination of charcoal and wood to cook food at high temperatures, often between 350°C to 400°C (662°F to 752°F). The grill is constructed with a closed chamber that allows for precise temperature control and reduces heat loss, resulting in faster cooking times and juicier, more flavourful food. The high temperatures generated by the grill allow for searing and caramelization of the food's surface, while the closed chamber ensures even cooking throughout, retaining the natural juices of the food being cooked, resulting in a crisp exterior and juicy interior. The closed chamber also allows the smoke from the charcoal and wood to circulate, imparting a smoky flavour to the food.
Because it uses charcoal and wood as its fuel source, a Josper grill can heat up quickly and maintain a constant temperature, reducing cooking times and allowing chefs to produce high-quality dishes in less time. (Indeed, we visited for lunch and were surprised at how quickly our steaks were prepared.)
From our own experiences, we find that the Josper grill offers a superior grilling experience by delivering juicy, flavorful food with a smoky char that is difficult to replicate with other types of grills. Its versatility, efficiency, and precise temperature control make it a favourite among chefs and food enthusiasts alike. We've only visited a small handful of restaurants in Greater KL boasting a Josper grill, and we appreciated Chef Caverni taking the time to explain how Mandarin Grill uses this awesome grill to its advantage!
Our lunch was fairly straightforward – just a starter and a main each – but no less opulent and delectable for it. We started with the Angus Beef Tartare (RM178), a masterclass in not only the preparation of this indulgent but occasionally tricky dish, but in its presentation, as well. Comprising the freshest, finest cuts of Argentinean beef, the dish is amply portioned for two, and served with seasonal shaved truffle, a beautifully cured egg yolk, and a wee dollop of Transmontanus caviar, all accompanied by a plate of delicately grilled toast points. We did mention "indulgent," right?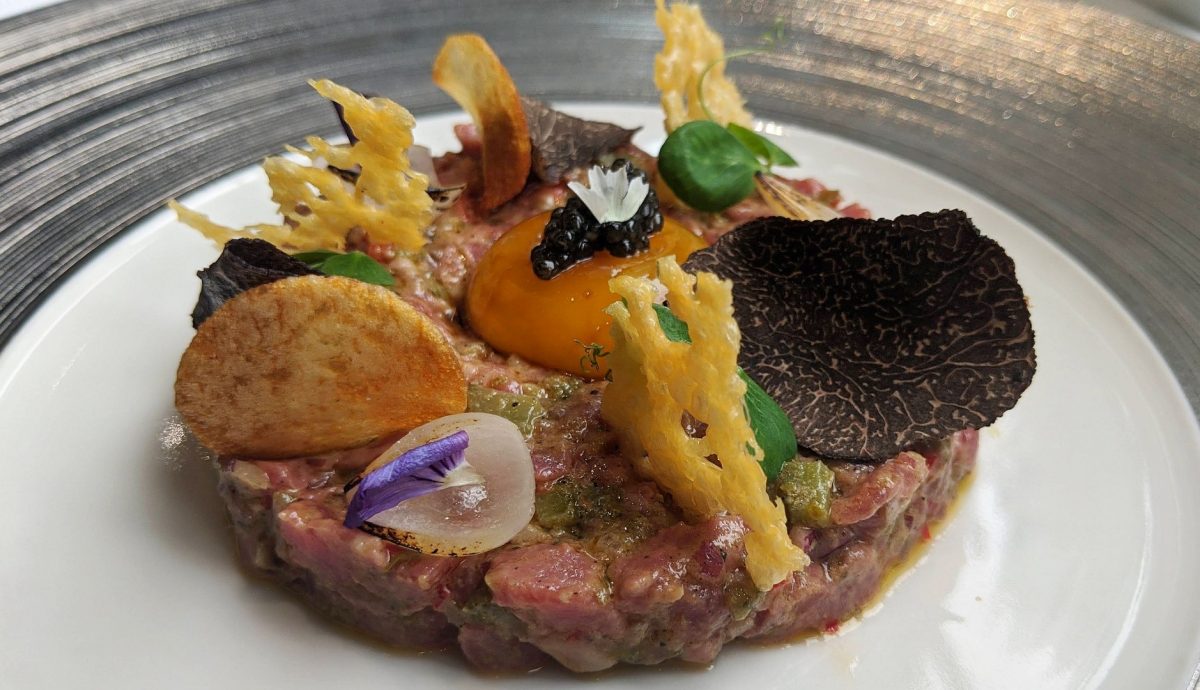 We also sampled the Black Organic Chicken Salad (RM78), but found a bit less favour with this dish, though this was admittedly down to personal preference. Black chicken – a distinct breed with black feathers, black bones, and black meat – has an earthy, slightly sweetish flavour compared to "regular" chicken, and is for the uninitiated something of an acquired taste. For aficionados of this delicacy, however, this really is a beautiful dish, as the chicken is prepared sous vide and served enmeshed within a bed of kale and lettuce with anchovies, bagna cauda dressing, and charcoal croutons.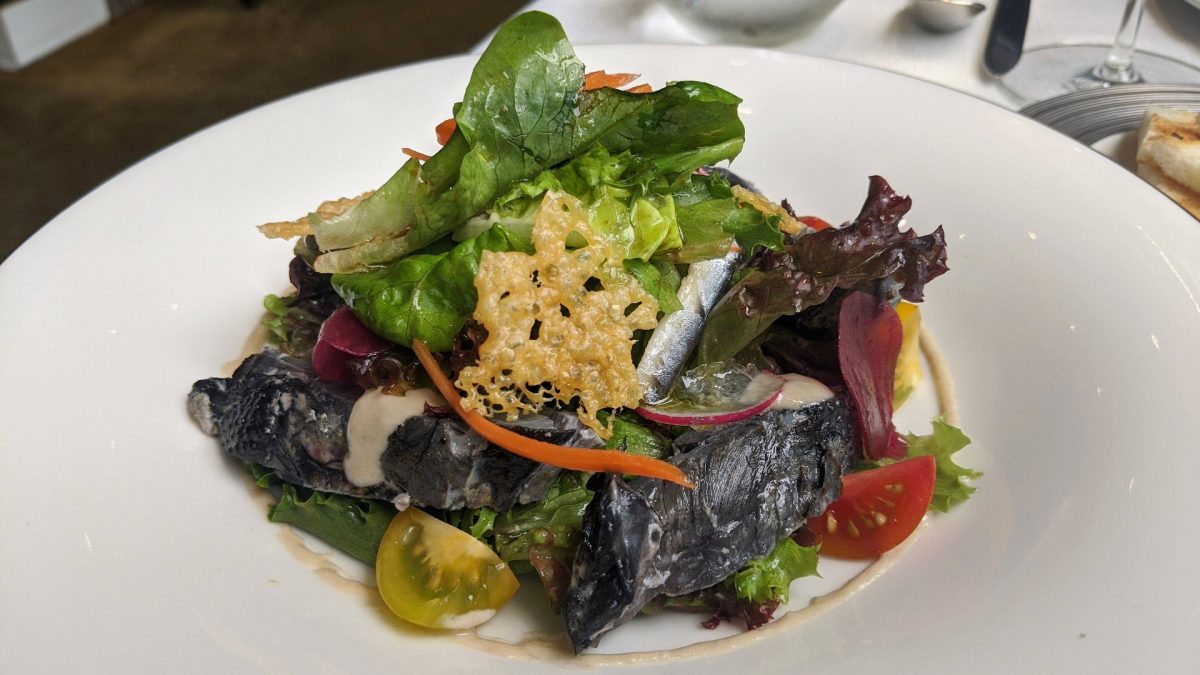 Other starters which tempted us included the Char-Grilled Octopus with Cavatelli Pasta (RM125), Pan-Seared Foie Gras with Jackfruit Salsa and Port Wine Sauce (RM148), and the decadent Wagyu French Onion Soup made with Chardonnay and gratinated Emmenthal cheese (RM72). You'd also never go wrong with the freshly shucked Fine de Claire Oysters (RM168/half dozen).
For the mains – assuming it would be inexcusable to go to Mandarin Grill and not get a dish from, well… the grill – we opted for a couple of steaks from the Josper grill menu, a 200-g Australian Black Angus Tenderloin (RM268), grain-fed for 130 days, and a 150-g Japanese A5 Miyazaki (RM480). Though offered a selection of sauces to accompany the cuts of beef (as everything from grill includes a complimentary sauce from a selection of nine), we felt that adding a sauce to any A5-graded Japanese Wagyu would pretty much be a hate crime, so only a simple wee dish of flaked sea salt was requested. As noted earlier, the steaks were prepared and served in a remarkably brisk fashion, hot from the Josper grill. The presentation was immaculate, complete with proper cutlery and a slab of dark grey slate serving as a plate. We chose the Grilled Asparagus with Choron Sauce (RM30) as the sole side dish, though there are eight from which to choose.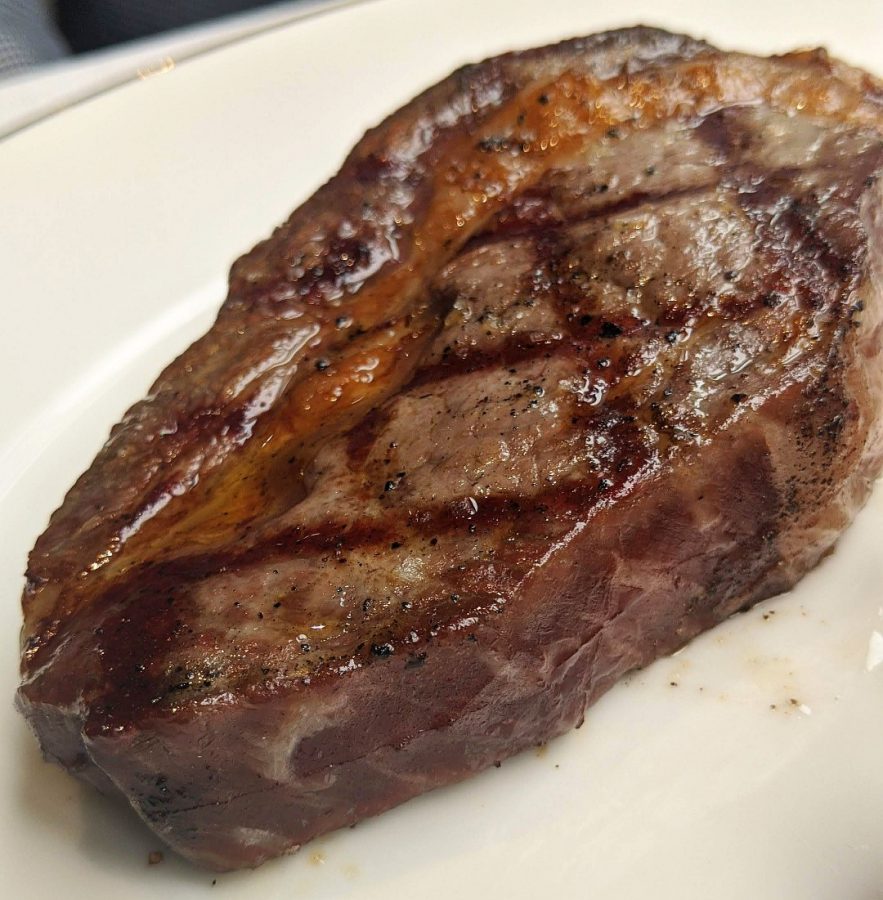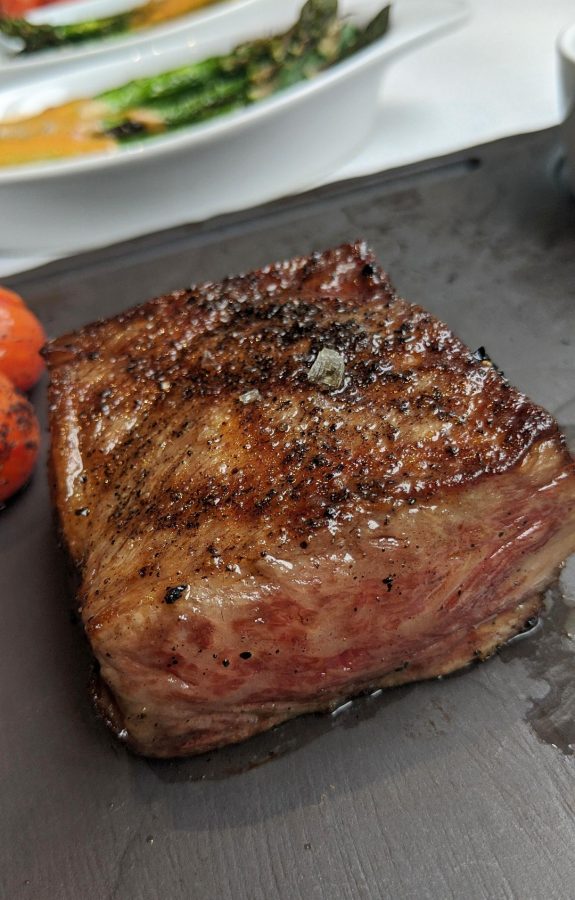 Suffice it to say, both steaks were outstanding. Flawlessly grilled, plated simply and elegantly. When the beef is of this calibre, no tricks, no elaborate presentation, no drama is required. The product stands on its own. We enjoyed a couple of glasses of wine from Mandarin Grill's comprehensive wine list, which is a fine one, indeed.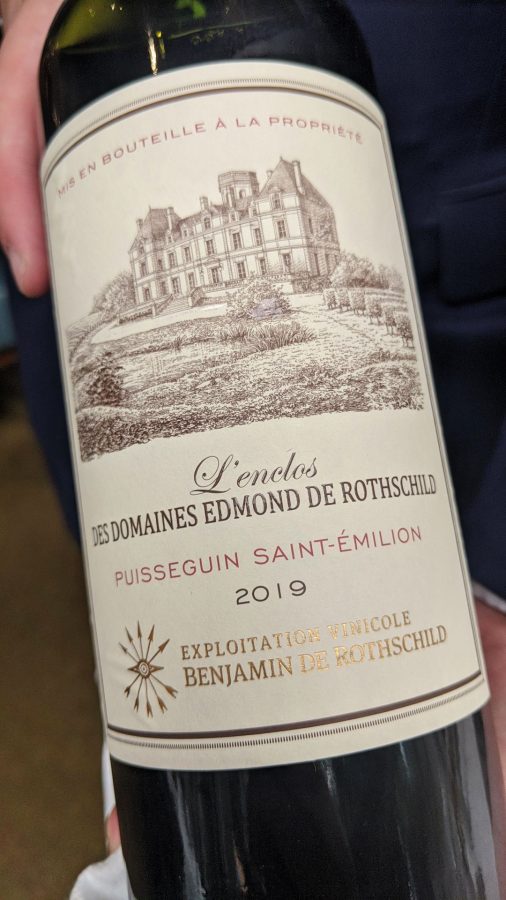 Of course, there are other dishes here beyond steaks… chicken, lamb, seafood, and more. We were particularly intrigued by the Argentinean Beef Wellington for Two (RM518), served in the traditional manner, and accompanied by a porcini mushroom sauce.
A special note here on the service we received, which was exemplary. Friendly and personable, yet professional and knowledgeable, and never too intrusive. The staff capably hit that "sweet spot" between being transparently available and responsive and just simply hovering. In a city whose restaurants (at all price points) often miss the mark on service standards, Mandarin Grill really impressed us.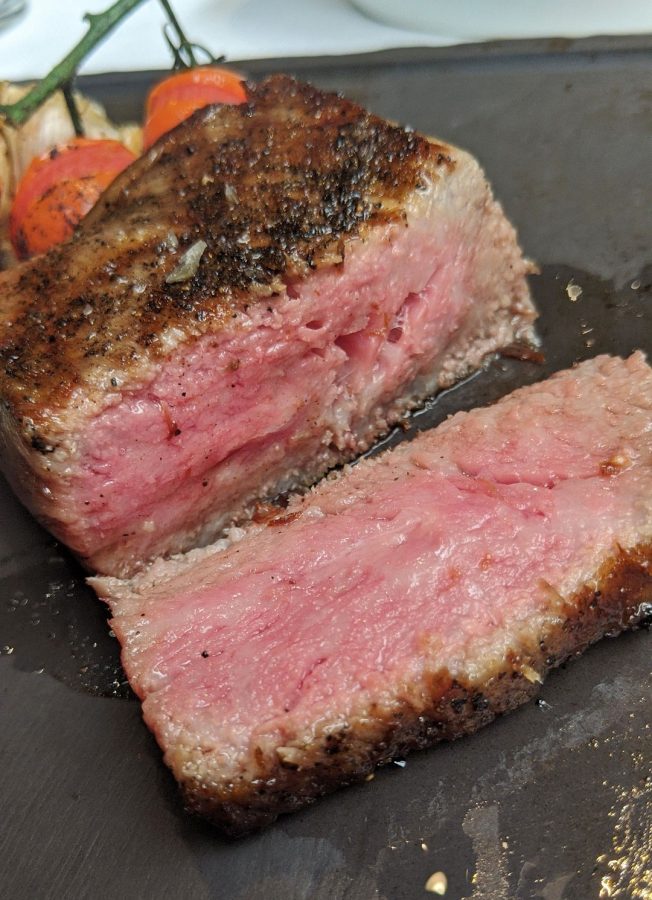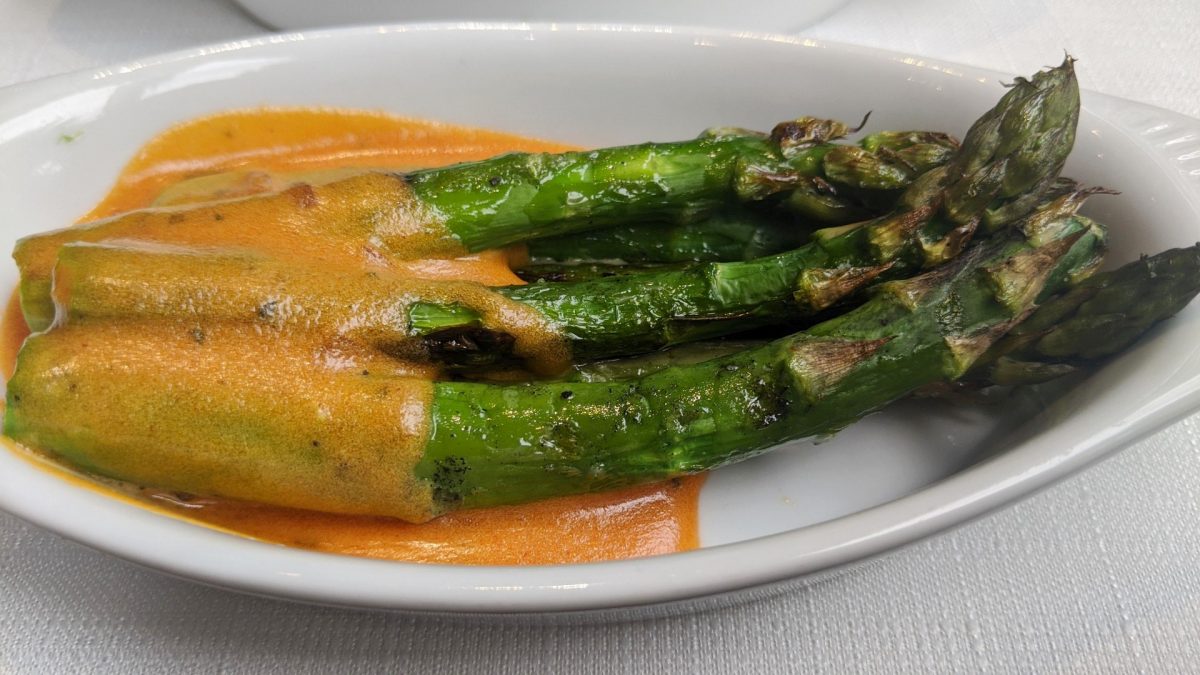 Though the Evolution Menu's prices are admittedly not for the faint of heart in general, we feel it's accurate to say that the quality is there to back up the lofty price tag, and a meal here is not one you'll immediately forget! Moreover, the restaurant is offering a very nice 'Business Lunch' option on weekdays (12-2pm), in both two-course (RM118) and three-course (RM138) variants, making an afternoon outing to this fine restaurant with its fantastic views of the lush KLCC Park an affordable indulgence.
All prices noted are exclusive of prevailing government tax.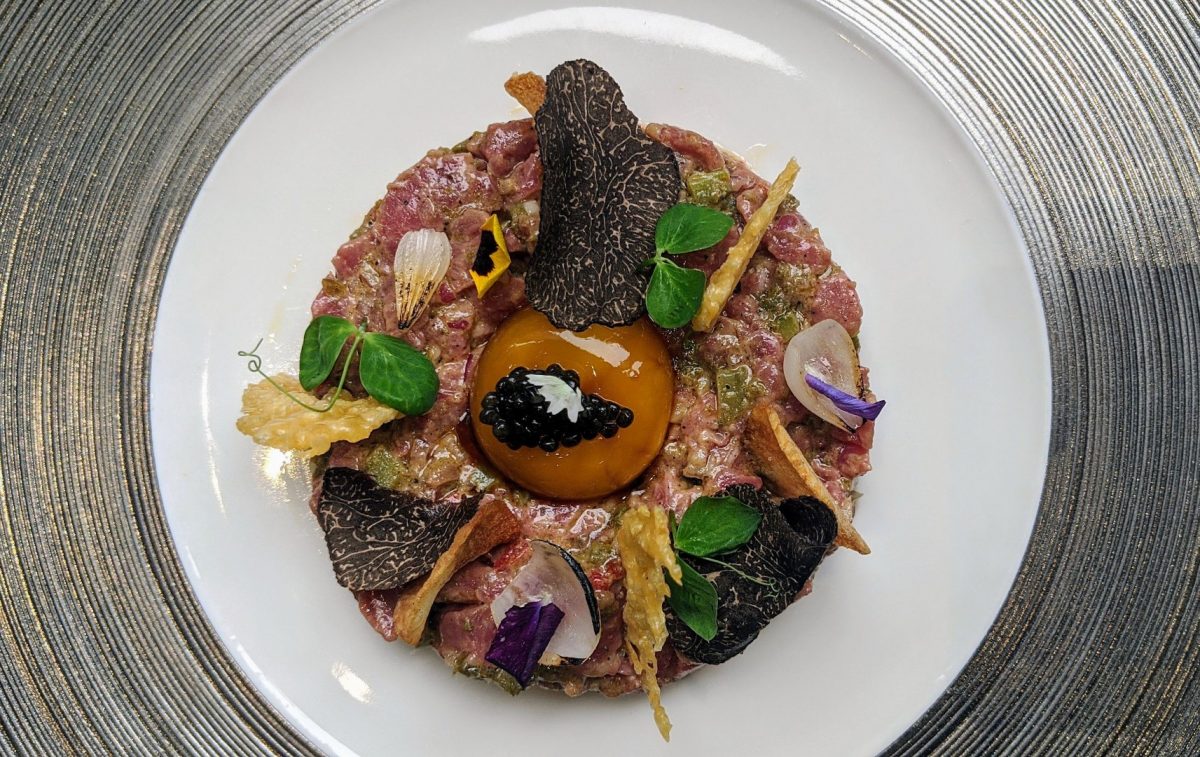 Location & Details
Mandarin Grill
Ground Floor, Mandarin Oriental
Kuala Lumpur City Centre
50088 Kuala Lumpur
Reservations suggested
T: 603.2380 8888
W: CLICK HERE
Online reservations: CLICK HERE