5 Malaysian Treats You Can Make At Home
There is no time of day in Malaysia when a snack is not available. Dim Sum shops open as early as 6 a.m., Nasi Lemak stalls are found at almost every housing area, and major bus stops on your commute to school or work; and mamak shops are open 24/7.
But if you just happen to be in someplace where your craving can't be quelled, such as that really odd hour in the night, or when you just can't be bothered to leave your house; take comfort in knowing that a good number of Malaysian foods are actually quite easy to prepare yourself.
Here are some Malaysian treats you can make right in your own kitchen!
1. Apam Balik
It would be a little weird to think of this instantly recognizable fold-over pancake, cooked anywhere else besides the eight buttery pans laid out like a congkak board; but cooking it in a normal frying pan works just as adequately. It is a pancake, after all!
Batter
60 gm self-raising flour
60 gm rice flour
½ teaspoon baking powder
¼ teaspoon salt
1/2 tablespoon fine sugar
1/3 cup water
1/3 cup milk
½ egg
20 gm melted butter
 Filling
½ cup toasted peanuts (finely ground)
1/4 cup fine sugar
Melted butter
Method (Yields 5 pancakes)
Sift dry batter ingredients together before adding wet batter ingredients.
Mix until smooth and strain to remove lumps.
Rest for up to 1 hour.
Add batter to pan as thickly as desired and fry on LOW HEAT
Add fillings, fold and set aside to cool.
Note: Some people like it thin for the crispiness, some like it thick for chewiness. The perfect apam balik should ideally be in the middle – a crispy exterior and chewy inside.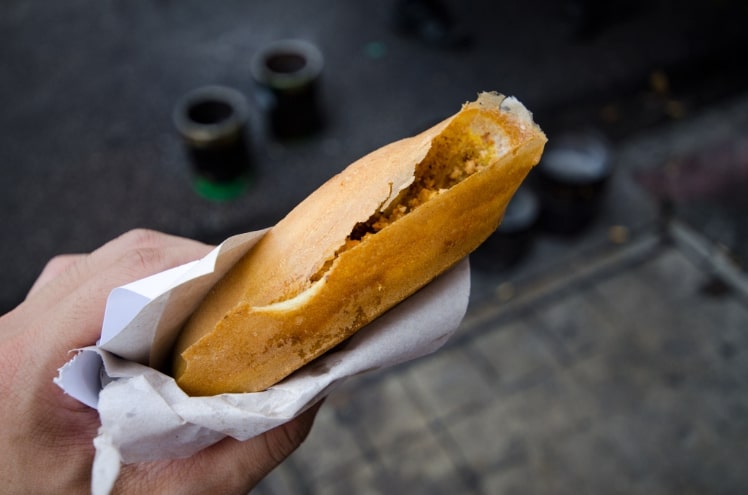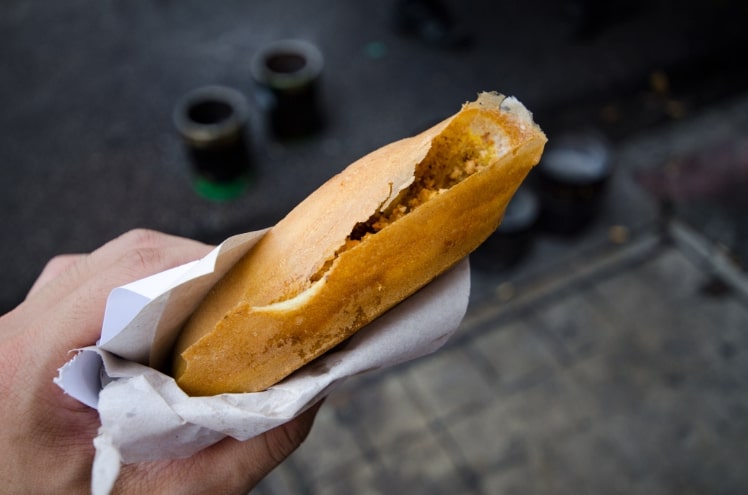 2. Roti Jala
A rolled up lace crepe paired best with chicken curry, this batter of coconut and turmeric flavors may seem tricky to remake. Do not fret though! Simply poke some holes in a bottle cap, fill the bottle with batter, and squirt the mixture onto a hot pan any way you like! Keep in mind though, the lacy texture helps the strong flavor spread out more, so try to avoid making a conventional crepe.
Ingredients
2 cups all-purpose flour
2 eggs, lightly beaten
2 cups coconut milk
1 cup water
1/2 tsp salt
1/2 tsp turmeric powder
cooking oil
Method
Whisk eggs, coconut milk, water, salt and turmeric powder together.
Sift flour and add mixture gradually until you get a thin batter.
Strain batter through a fine sieve.
Add batter in a circular or criss-cross motion and fry on low heat.
When the lacy crepe firms up, fold up and set aside to cool.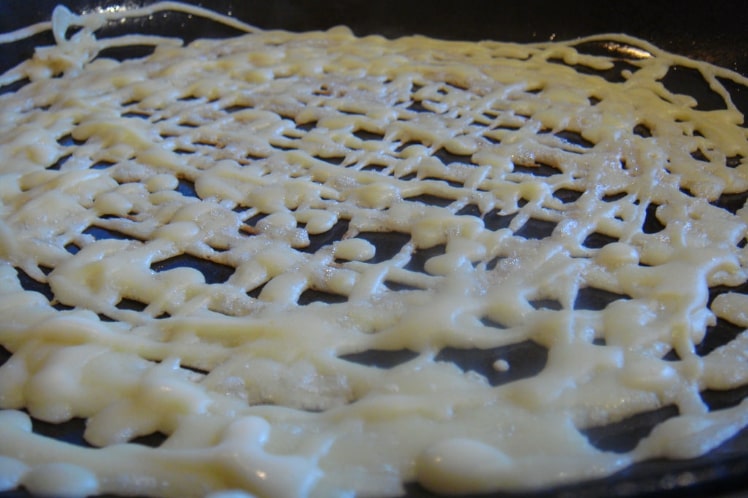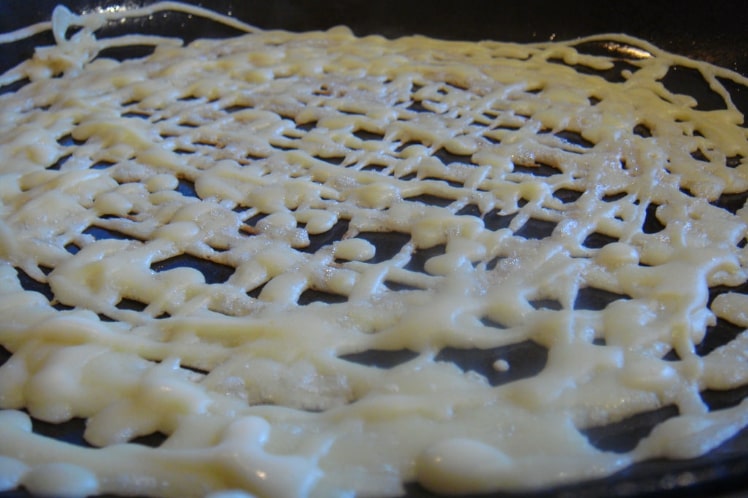 3. Cekodok Pisang
Sold in big, beautiful mounds at food markets and roadside stalls, the cekodok is the answer to 'what to do with all these overripe bananas?'. Deep-fried, crispy on the outside and chewy on the inside, no one will say no to a third helping of these delicious vegan-friendly banana balls.
Ingredients
550g very ripe bananas, skin removed
100g all-purpose flour
16g self-raising flour
40g sugar, amount adjusted for sweetness
½ tsp sea salt
Cooking oil
Method
Mash bananas until smooth.
Add all-purpose and self-raising flour and mix until thoroughly combined. Batter should still be wet and mushy.
Add sugar to taste.
Add salt.
Heat oil in pan (4cm deep).
Shape batter into rough ball with two spoons and drop into oil. (Be careful!)
Let fry until dark and roll occasionally to fry all sides evenly.
Scoop out, drain and set aside to cool.
Note: If bananas are sweet enough without sugar, just add a little to help with caramelizing.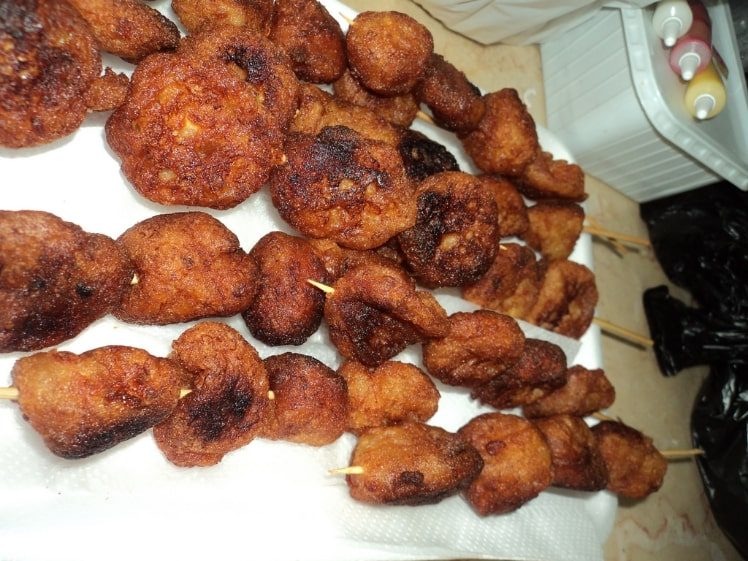 4. Sago Pudding
A personal favorite, the soft translucent pearls are so easy to make you'd think you're just boiling pasta. Perfect after dinner, this cold little dessert will hit you in all the right spots on a warm humid day. And because it's home made, don't bother limiting yourself to only a single serving. I know I won't!
Ingredients
4 Tbsp sago
930 ml water
250 ml coconut milk
1/4 tsp salt
70 gms palm sugar (gula melaka)
2 pandan leaves
Method
Boil water until rolling before adding sago.
Boil sago for 10 minutes, or until translucent.
Drain sago and set in molds.
Refrigerate for 2-3 hours.
Boil coconut water and salt.
Melt palm sugar with pandan leaves.
Drizzle coconut milk and pandan palm sugar over sago before serving.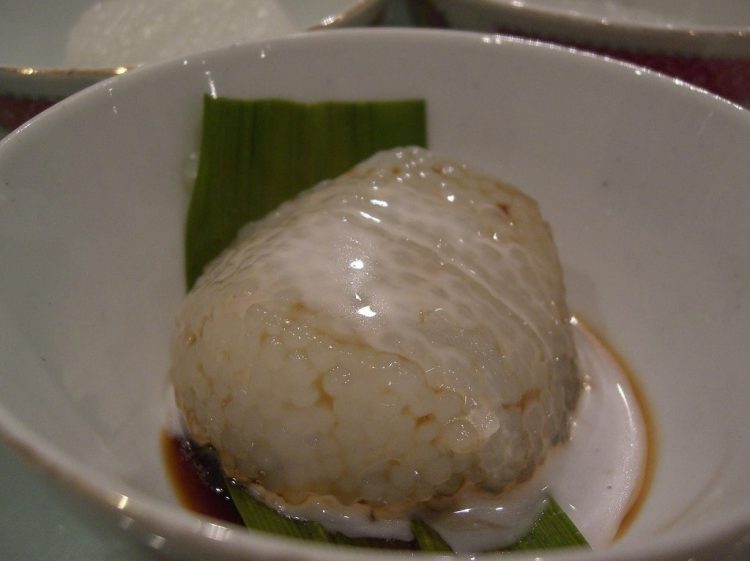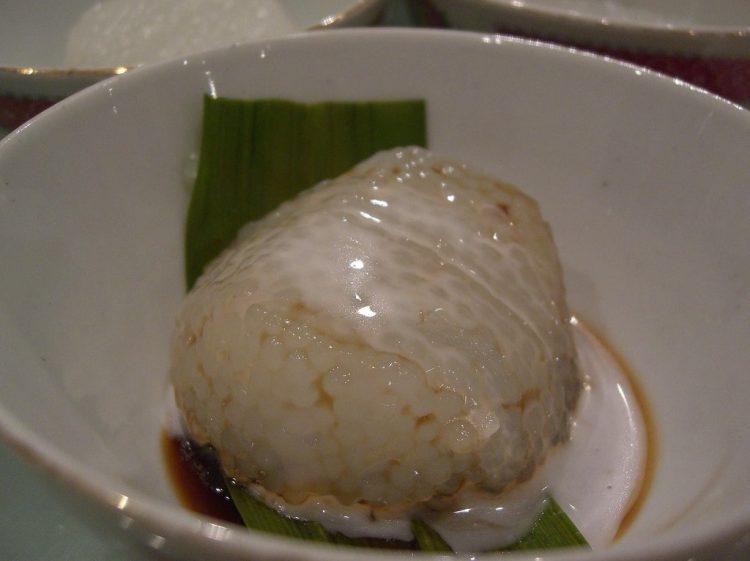 5. Kuih Bingka
If you are in the city, traditional kuih may not be all that hard to find; but paying Rm3 for a piece only half the size you would get in your childhood may induce a little reluctance. This gummy tapioca cake is a shame to be eaten up in just two mouthfuls, so make your own whole tray and gobble down as much as you want!
Ingredients
1 kg yellow tapioca tubers (peeled and grated)
2 eggs, lightly beaten
300 gms sugar
1/4 tsp salt
375 ml coconut milk
125 ml water
5 pandan leaves
2 banana leaves/ parchment paper
Method
Preheat oven to 170 °C (or 375 °F).
Line 23×5 pan with oiled banana leaves/ parchment paper.
Strain grated tapioca for 30 minutes, save starch water.
Mix grated tapioca, starch water, sugar, eggs, salt and mix until sugar is dissolved.
Knead pandan leaves into mixture until crushed.
Add coconut milk and water, and mix thoroughly.
Remove pandan leaves.
Pour in circular motion into pan and smooth down evenly.
Bake until golden brown (for 1 1/4 hours to 1 1/2 hours)
Remove from oven and cool on wire rack for 30 minutes.
Remove from pan and cool for 1 hour.
Slice with oiled knife and serve.