Delight in Exquisite South East Asian Cuisine at Isabel
This post was written by EatDrink Brand Ambassador Alleena. 
When I heard the Alexis Group had launched Isabel, I immediately thought of consistent and good food. It is a brand I trust and if you've been around since 1995, you are indeed a pioneer in an industry where restaurants rarely last a decade.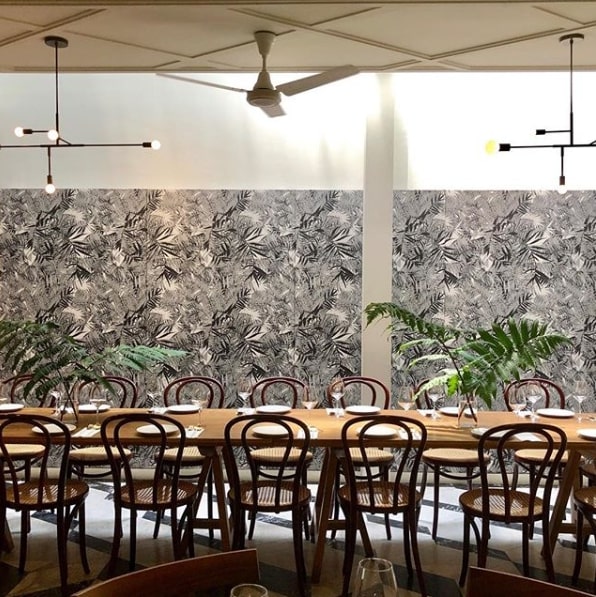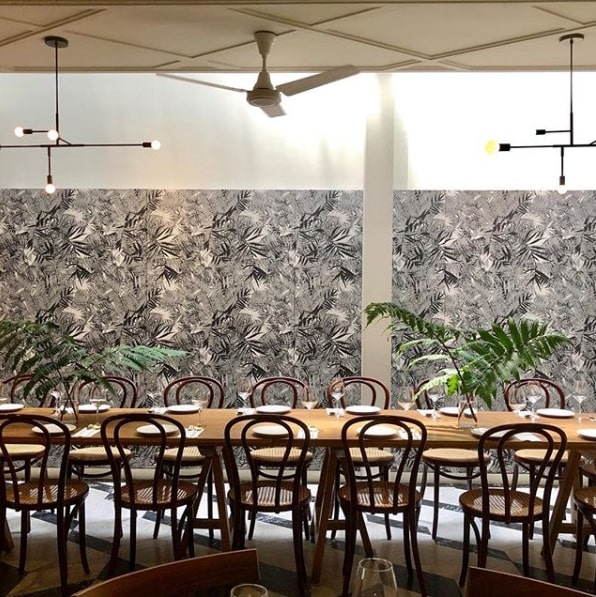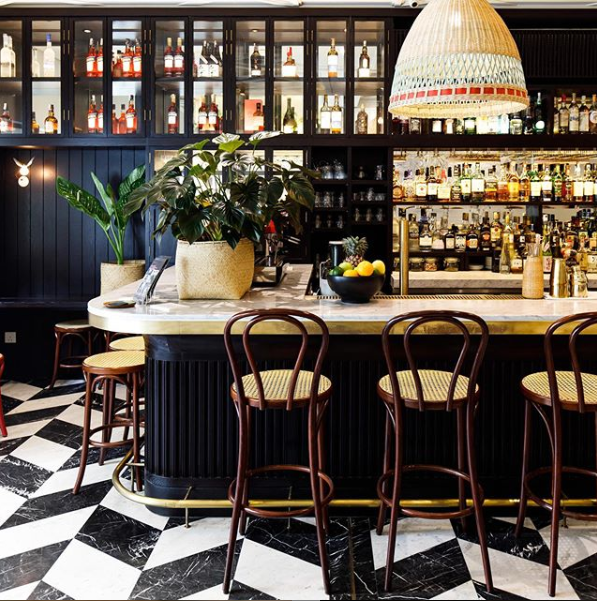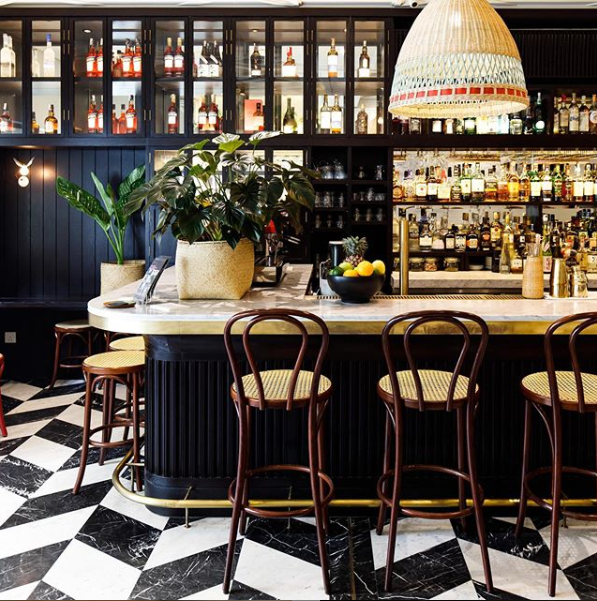 After missing number 21 on Jalan Mesui, I anxiously ran into Isabel on a wet rainy afternoon. I mistook Isabel's charming white gate for a posh cozy private residence. Françoise Hardy's Comment Te Dire Adieu was the perfect melody playing through the room as I attempted to dry my rain-wet face, dramatically looking out for my expected company. Elegant rattan chairs stood out against an impressive marble bar top extending into the back of house, holding well-stocked European wine and champagne. There is certainly a nostalgic feel at Isabel, but certainly not overtly colonial nor cliché that's evident of many modern-Asian restaurants.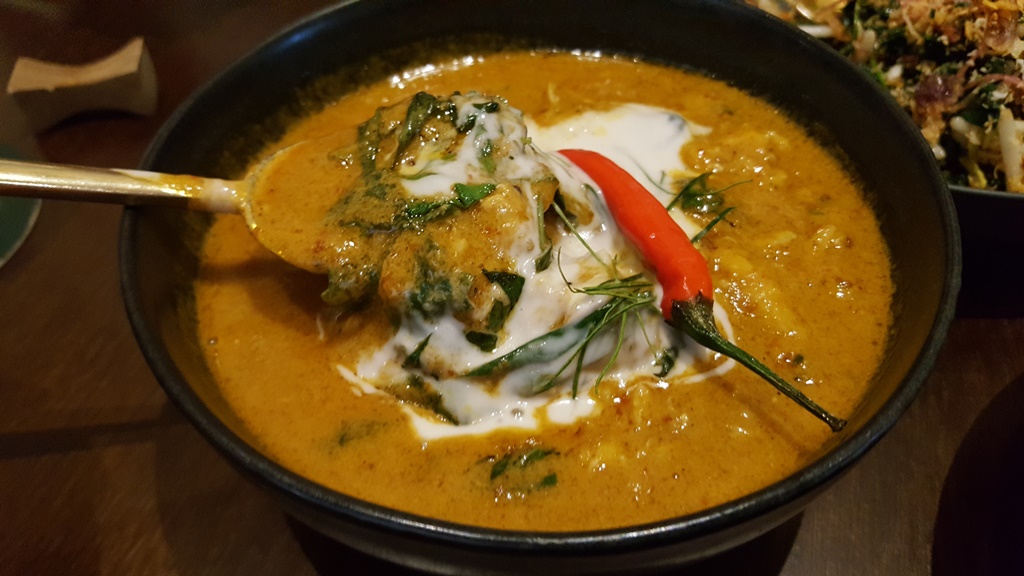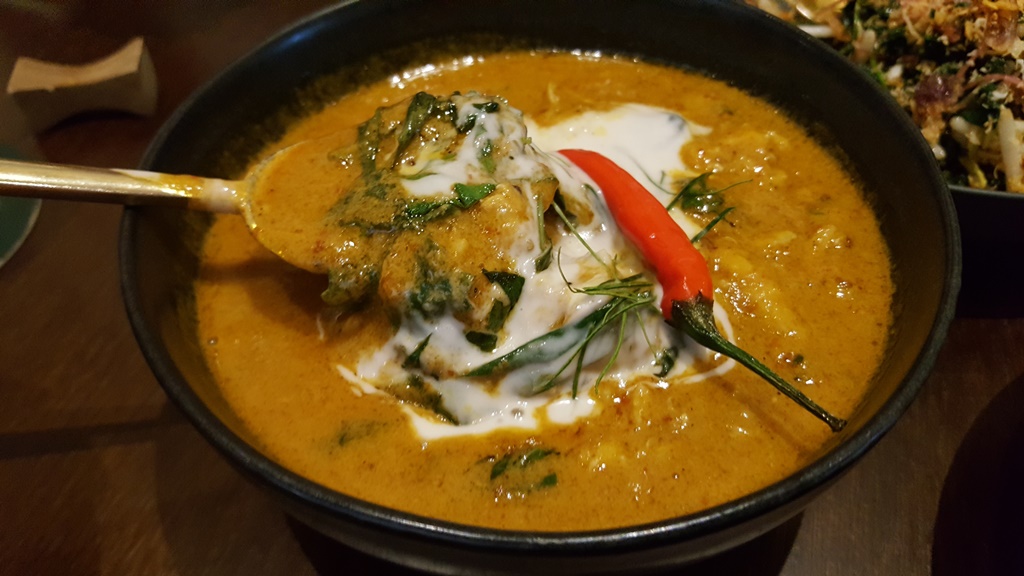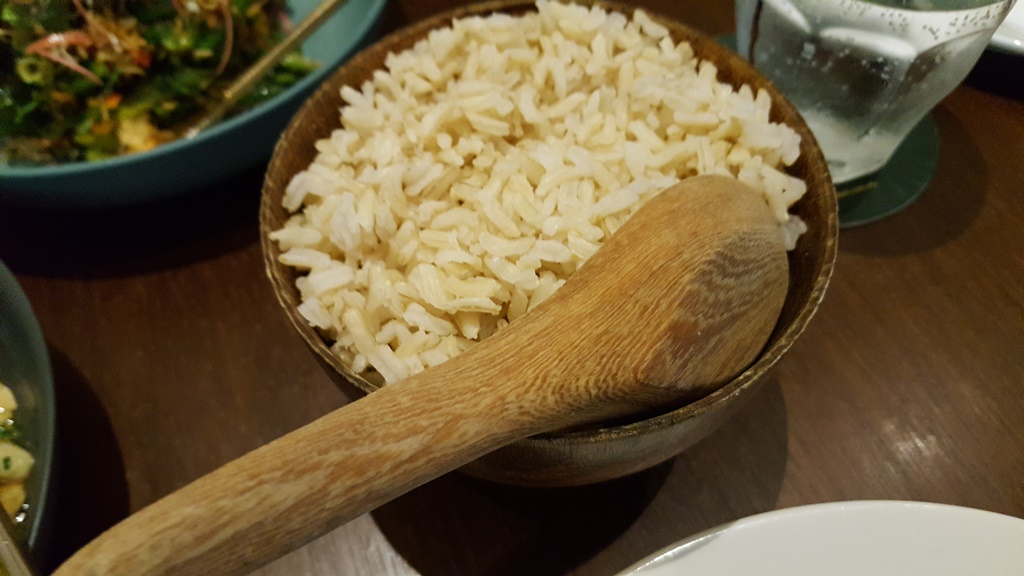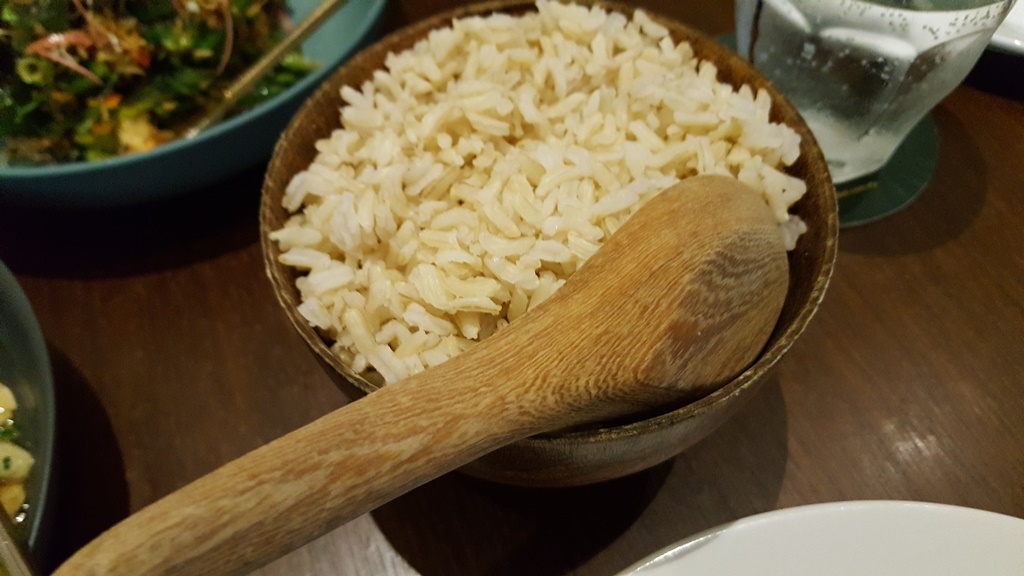 The menu, well-designed and simple, made it easy to order, and with both a lunch and dinner options available, our accommodating waitress allowed us to order from both. Our Crab Curry (RM88), Isabel's signature, was a red curry spice explosion and absorbed adoringly into each grain of Thai Hom Mali rice. Our seafood craving prompted us to savour some Tamarind Prawns (RM28) from the sea town of Sekinchan. If you're feeling a bit wild, pull out a prawn head, bite and slurp in bits of sweet sea nectar while you chew on its tender flesh and devour the richness of spicy, sweet, and sour tamarind sauce.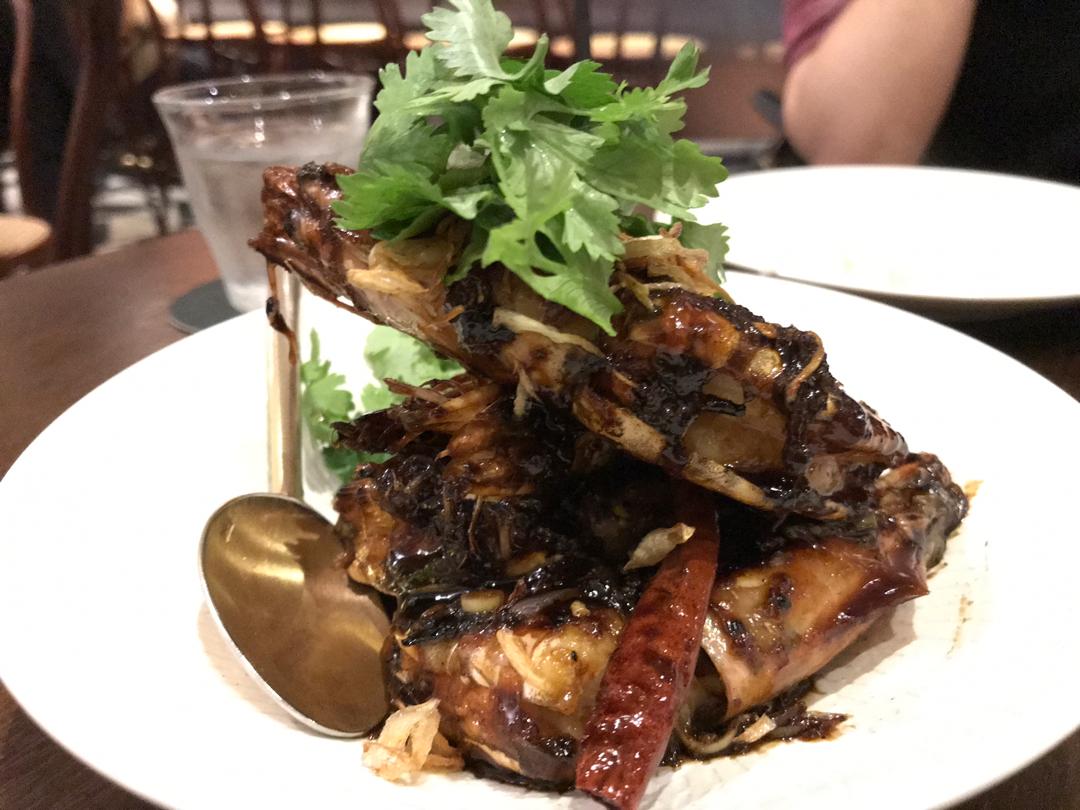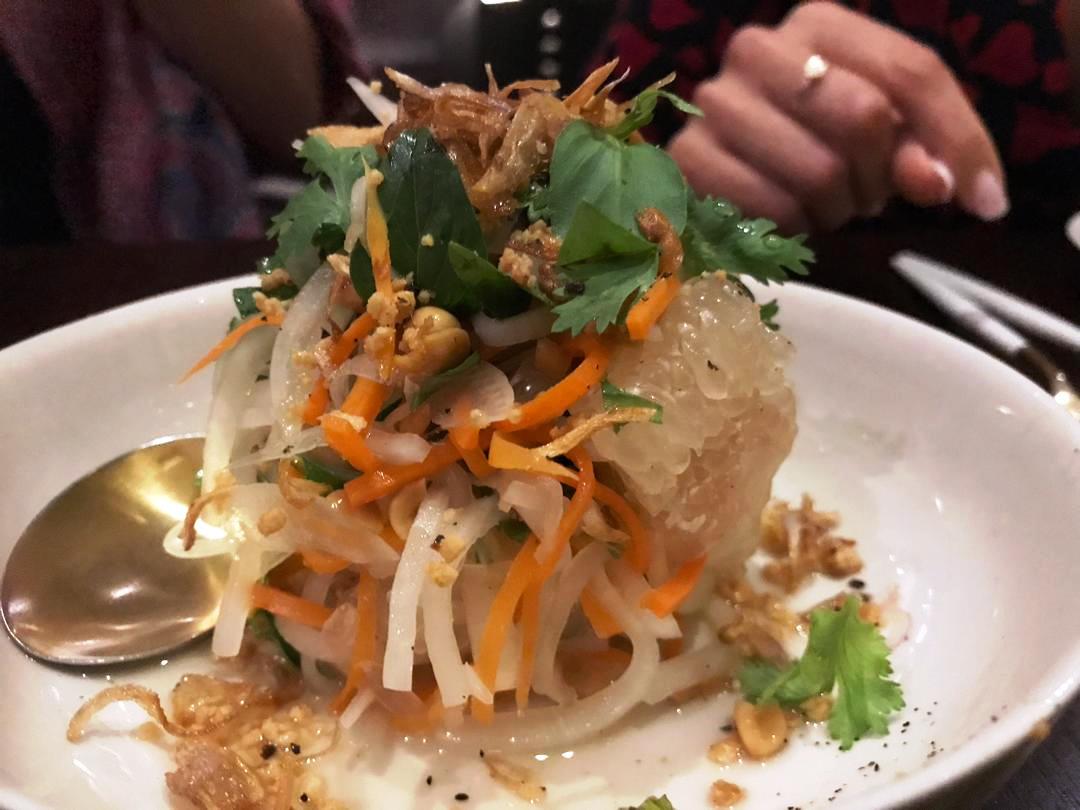 Fresh salads are found in many provinces throughout the region, as fresh ulam (tropical herbs) are in abundance. A meal is incomplete without some crunch and sour notes from tamarind, calamansi, or even pungent pastes such as belacan which Isabel uses from Bintulu. The Urap Pucuk Manis (RM24) was incredibly light, it sat like a cloud of herbs cuddled with julienned pink ginger torch and piquant coconut sambal. With a yearning for Tambun Pomelo I crunched my way through the pomelo salad, which I feel needed a bit more tang and heat.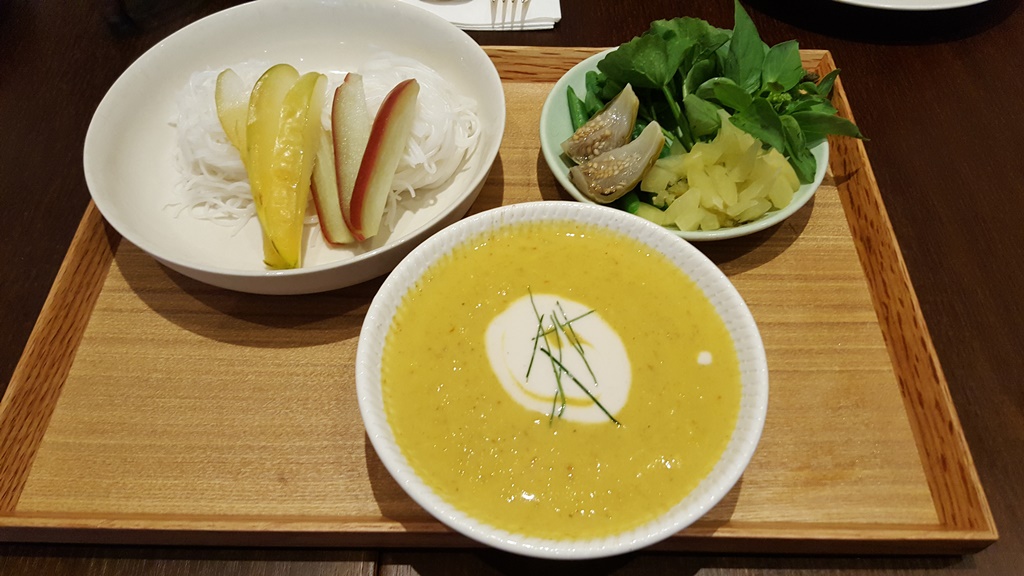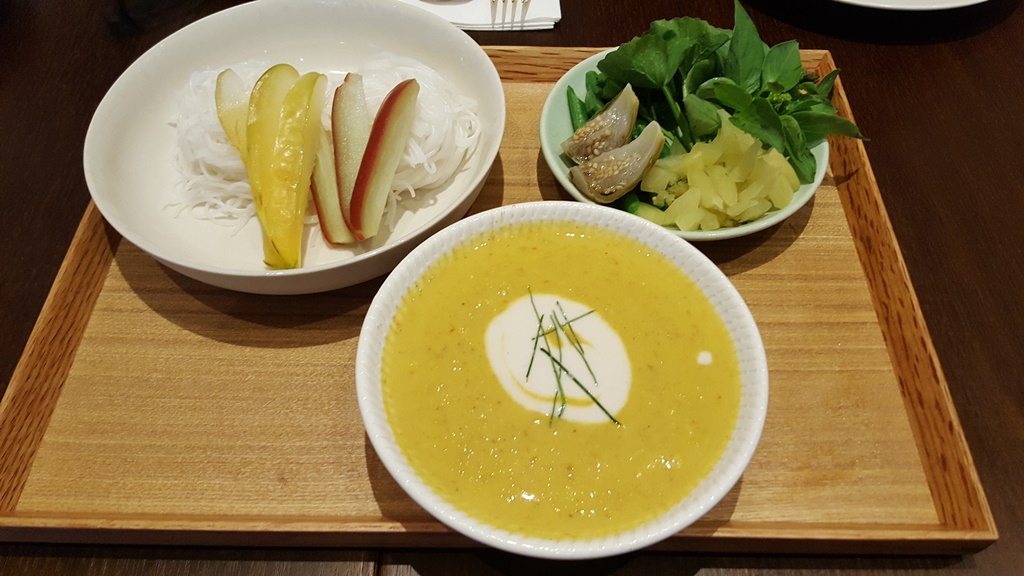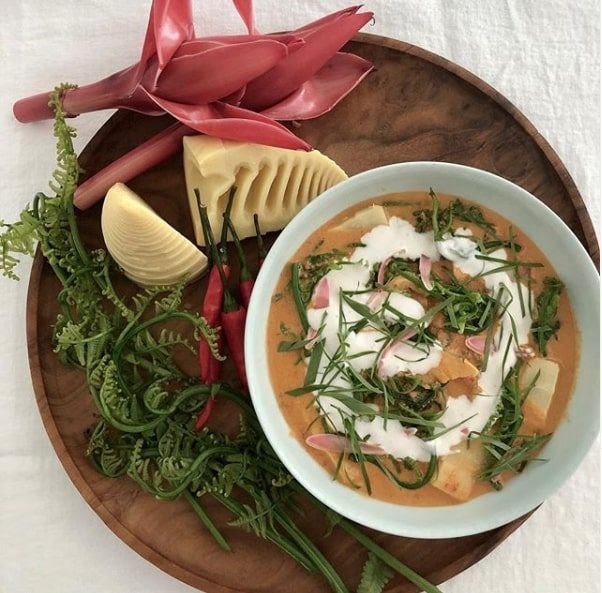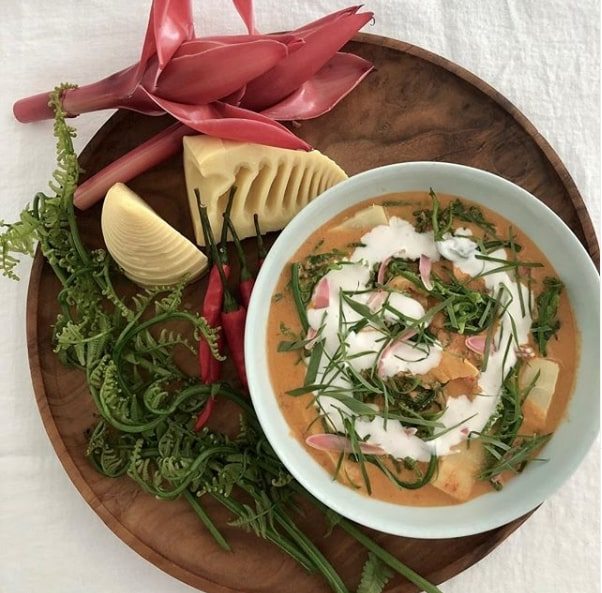 The Khanom Chin (fermented Thai vermicelli) came highly recommend. Each strand was springy, natural, and comforting in taste. Its accompanying coconut gravy, a lovely fish stock seasoned with wild ginger is a beautiful mustard hue; add a few chunks of juicy rose apples, ulam, and starfruit on your gold spoon and ooh…it warms the heart.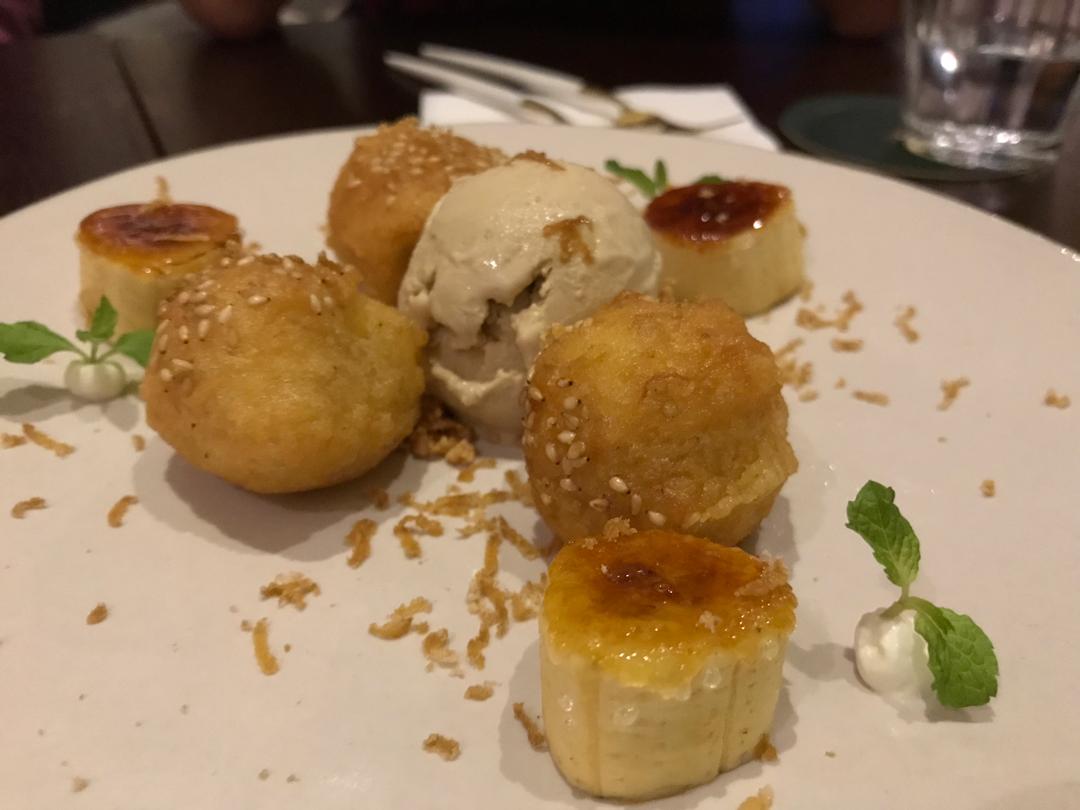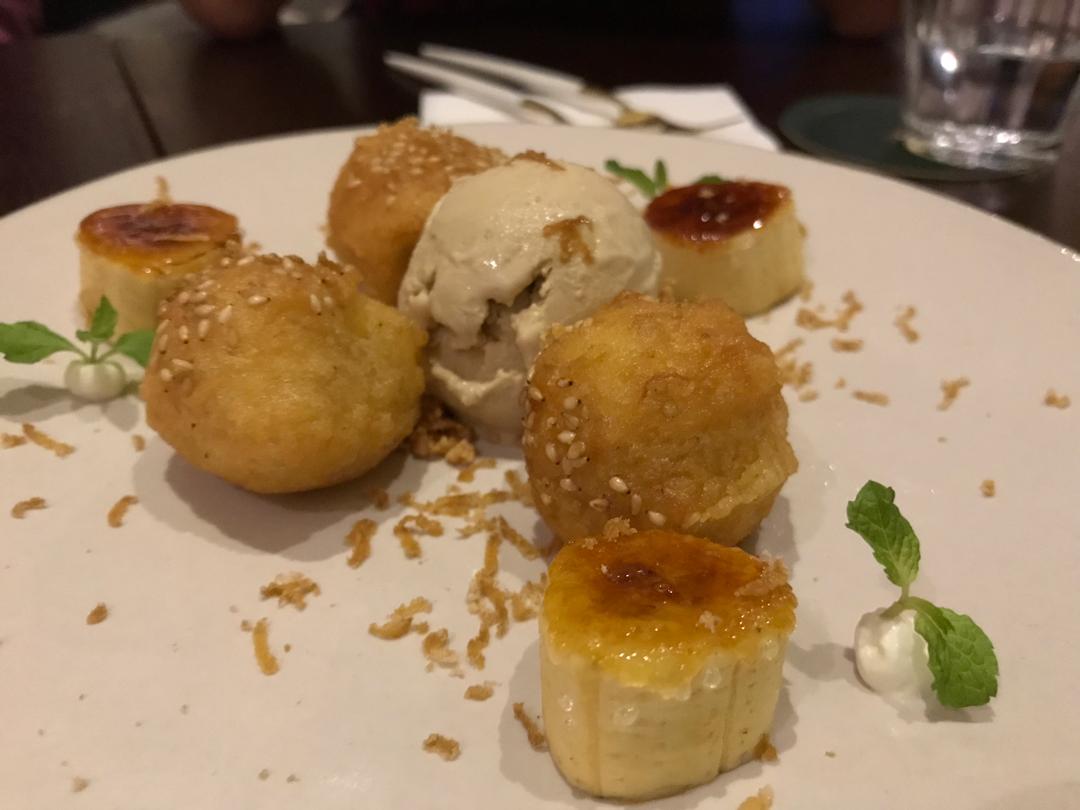 Isabel prides herself on producing judiciously selected dishes from South East Asia. She's refined each flavor of sweet, sour, bitter, and heat with modern culinary techniques. This is echoed throughout my meal and while some may contest, the quality of ingredients put into each dish does not command the portions to be bigger than it should. Each dish requires your attention and you are to eat using all your senses, classily, with each bite. Overeating and chomping your way through, well, just isn't Isabel. So gracefully, we settled for one dessert and shared banana fritters with Gula Melaka (palm sugar) ice cream (RM22). We certainly don't mind another memorable date with Isabel very soon.
Location and details
Address: Isabel Restaurant and Bar,
21 Jalan Mesui,
50200 Kuala Lumpur
Tel: +603 2110 6366
Reservations: isabel.com.my
Opening hours: Lunch 12pm – 3pm, Dinner 6pm – 12am
Fridays Lunch 12pm – 3pm, Dinner 6pm –1am
Saturdays 12pm – 1am
Sundays 12pm – 12am
Mondays closed