DC Restaurant by Darren Chin Continues to Impress in Contemporary French Dining
This post was written by EatDrink Brand Ambassador Alleena. 
Set inconspicuously behind an unassuming black entrance, lies DC Restaurant, which has been thoughtfully designed in a 3-storey building constructed in the seventies. The entrance is bold, deliberately standing out against neighborhood eateries and local grocery shops. You do need a tad of boldness to push through the eclectic black door, because you are, after all, booked to dine at one of Kuala Lumpur's more established contemporary French restaurants.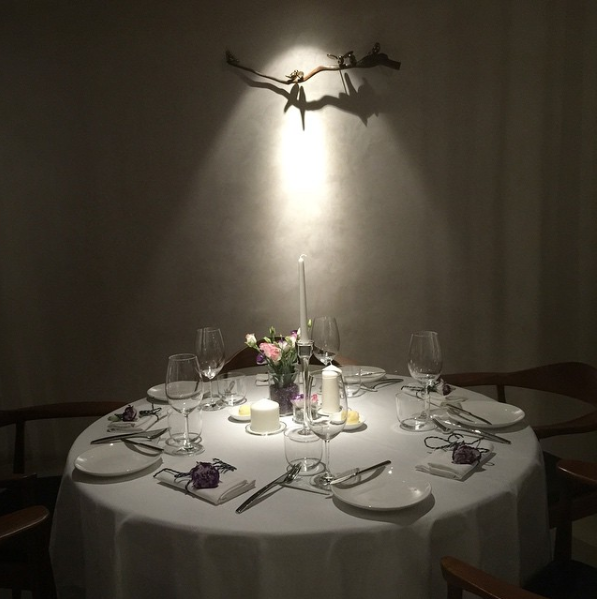 Upon entering, I was impressed with the bar, elegantly named Le Comptoir (the counter). To my right were rows of fine wine chilling stylishly against a backdrop of shiny restaurant awards; it's romantic without being exclusively for couples in particular. As the ambiance suggests, this restaurant is unsuitable for babies and young children.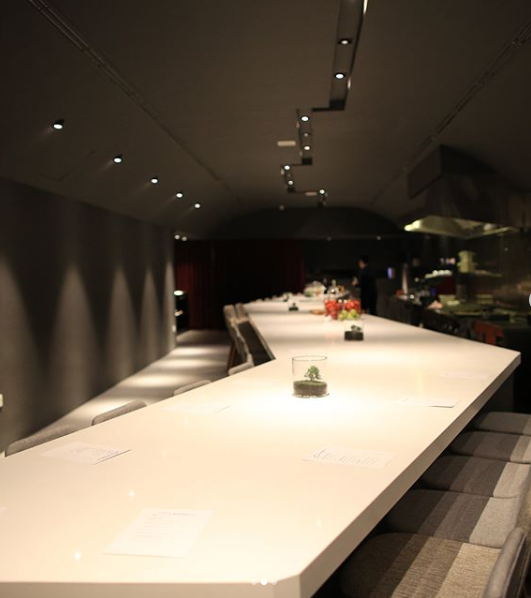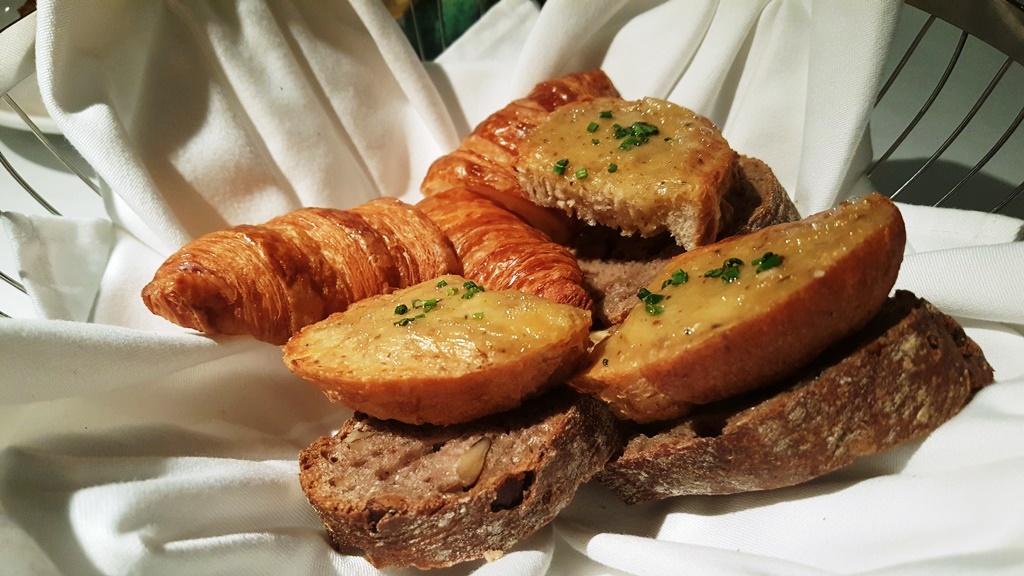 Sebastian, their amiable bartender prepared an exquisite negroni. You can taste bitter orange peel notes in between sips; and for a moment Le Comptoir can easily be mistaken for a speakeasy behind Place Vendôme until Nana, our lovely hostess guided us up to La Salle (the room).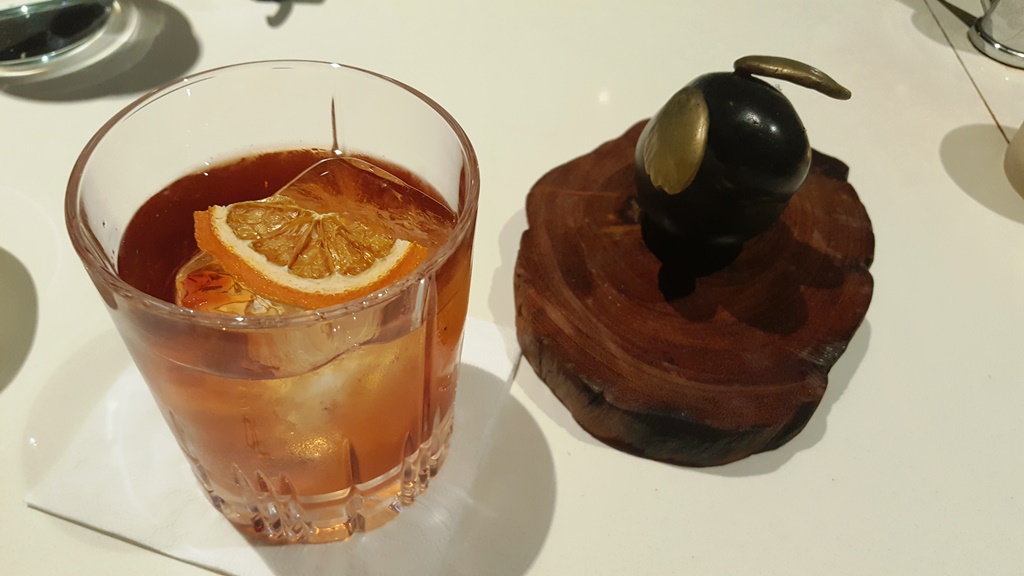 The dining area is open, so be prepared for a grand entrance when it's a full house. It is hard to ignore how each table is set with elegance, precision and good taste. I can't help but notice the cute Botero-like bird sculptures on the tables, lending a light-hearted quirkiness to the ambiance.
I opted for the 5-course Spring/Summer menu costing RM 438++ per guest. Complimentary snacks are always a nice touch and we savoured four items ranging from kohlrabi spaghetti with kukur mushroom to white fish ceviche.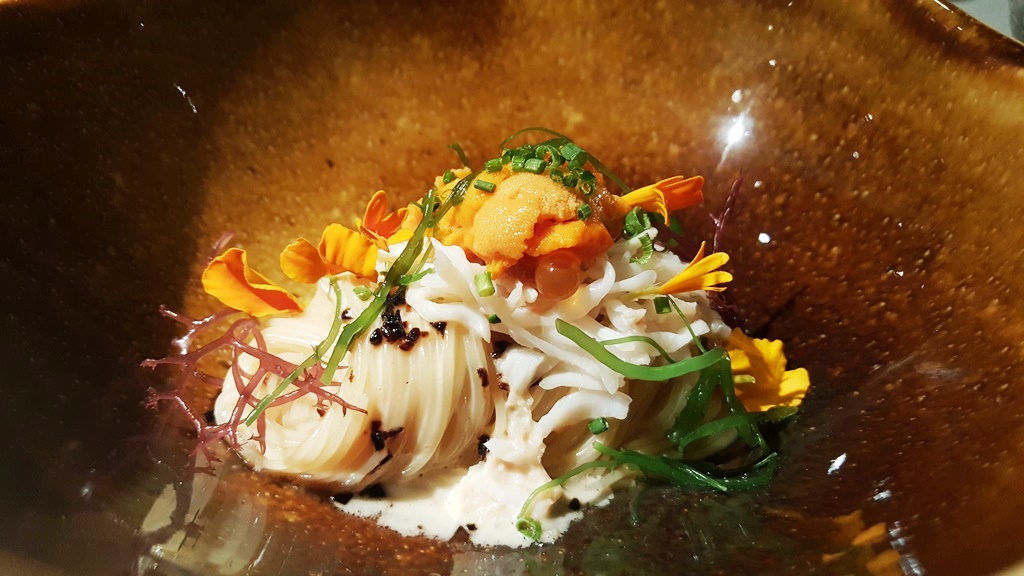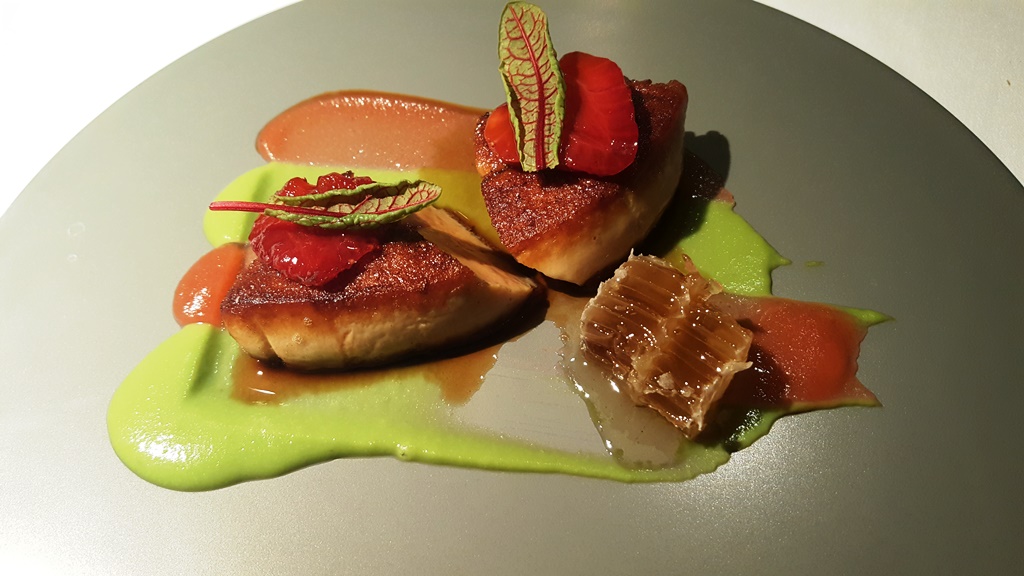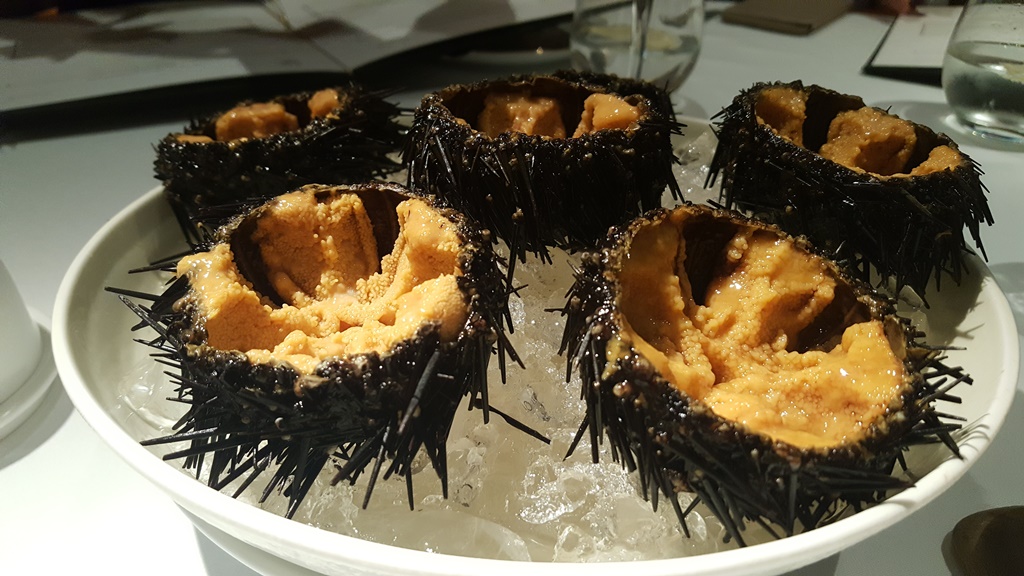 DC's ode to fresh seafood and their immaculate treatment of fusing French and Japanese techniques particularly with crustaceans, sets them apart from competitors. Their cold capellini with subtle sweetness of Hokkaido Bafun uni, king crab and sensual hints of celeriac is divine, and a dish I would upsize without hesitation. It is not a surprise that this is one of their signatures. I am an absolute pushover when it comes to foie gras; my fourth course weighing 60g with sweet pea and Cameron strawberries. I was slightly disappointed at the grittiness of the liver, and personally I would've been happy with it being served with their signature honeycomb from Mae-rim Province, Chiang Mai.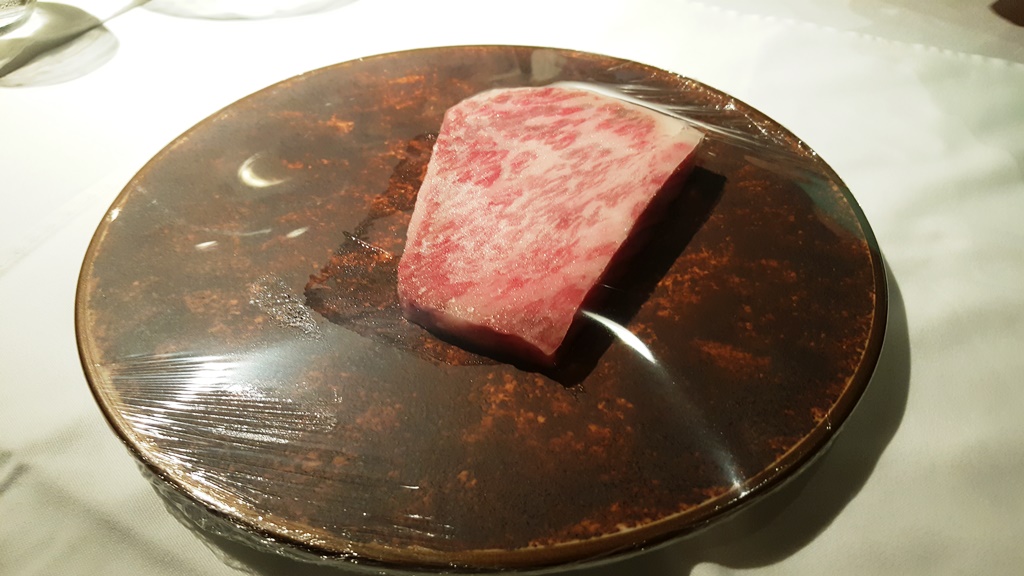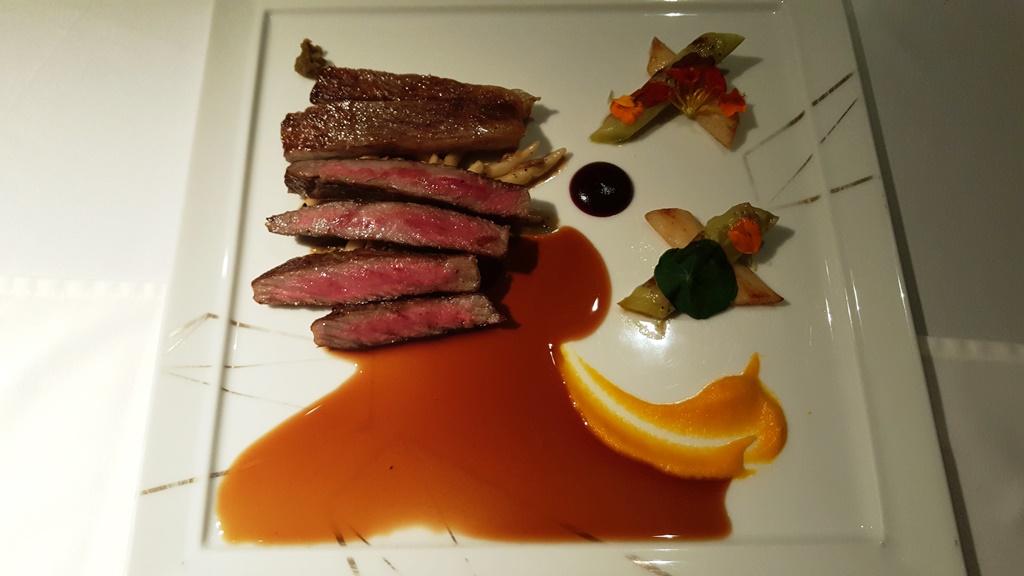 Being bold, I very much craved for the Japanese Hida-Gyu Full-Blood A5 Wagyu – 120g (additional RM199++), prepared personally by Chef Darren. The prelude was to select your own Jean Dubost steak knife, reflecting the amount of respect the team gives nature for its remarkable ingredients. It was sublime. While bits of mushroom, leek and purees were lovely accompaniments, the beef can stand proudly on its own.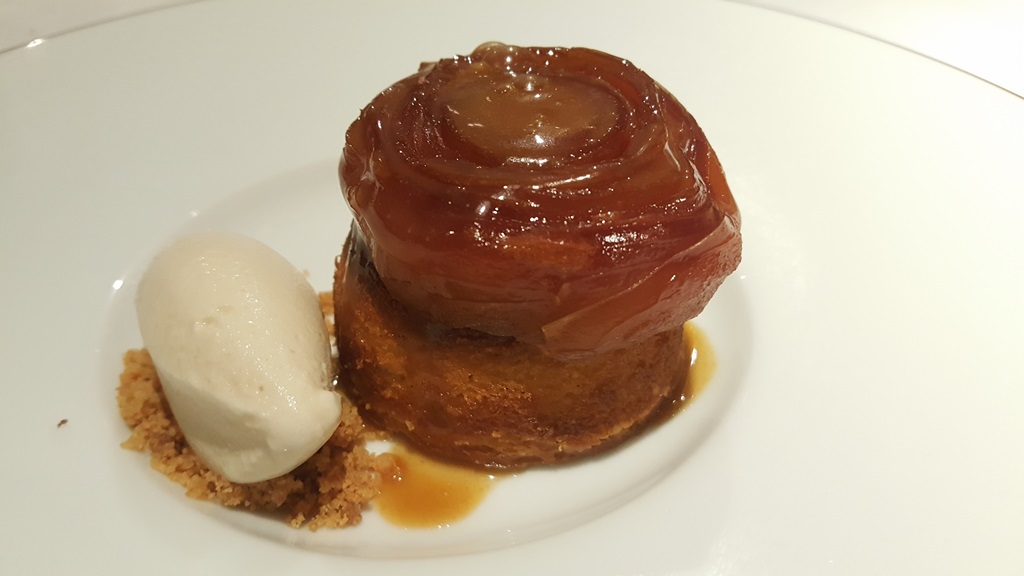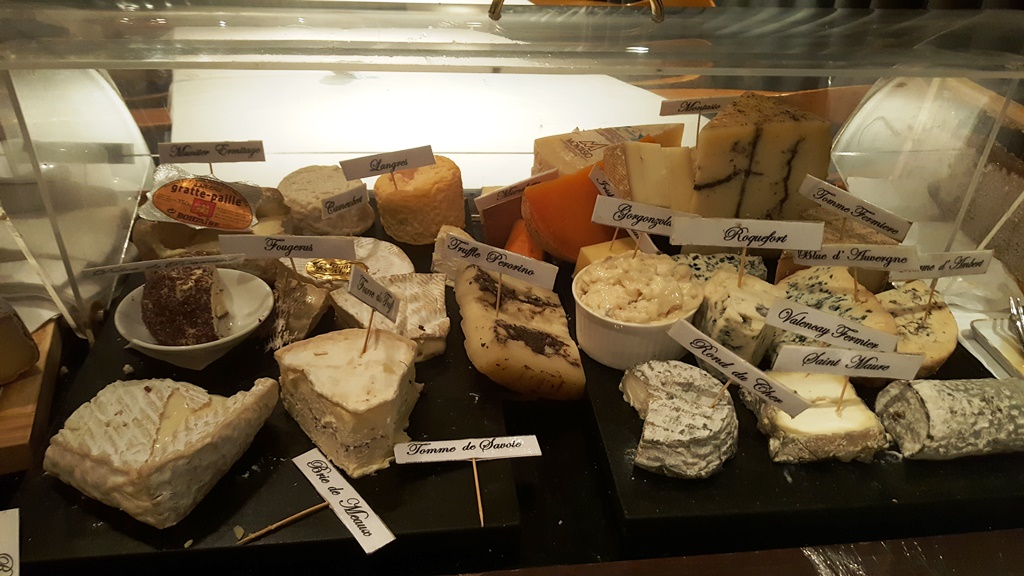 I managed a bite or two of their interpretation of the tarte tatin. Depending on one's exposure to this classic dessert, much loved by historians and gourmets, I would recommend guests to select other more impressive selections such as the grand and well-known fromage cart of impressive Appellation d'Origine Contrôlée cheeses. I kept my choice simple; Saint Maure, a classic goat cheese originating from the Loire region of France, Tomme de Savoie a semi-firm cow's cheese and Rond du cher with its lovely grassy finish with a side of DC's signature honeycomb. So, to end the evening I would say, bien sûr, I would unquestionably return in anticipation of what Chef Darren Chin and team has to share with us.