Yellow Apron at Section 13, Petaling Jaya: Restaurant Review
Yellow Apron brings a bright new silver lining to workers in PJ's Section 13, colouring outside the lines of what to expect on a street of warehouses & corporate offices with a blue-ribbon selection of imaginatively merry recipes served in a casual space.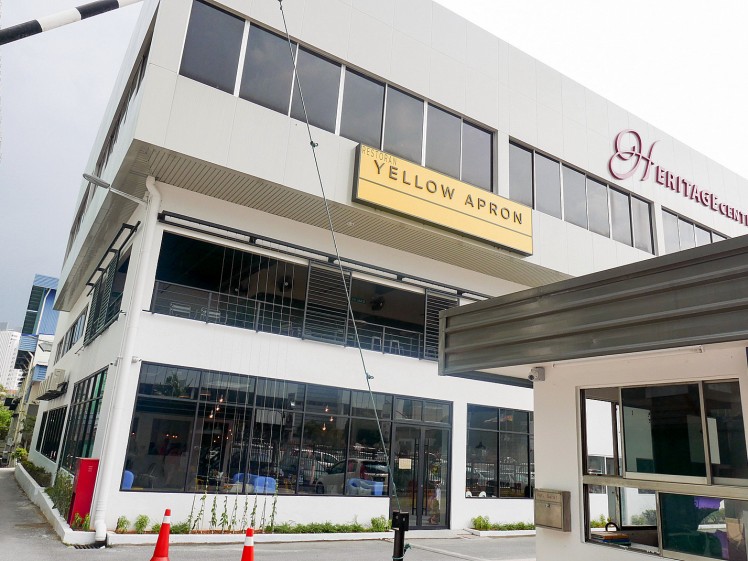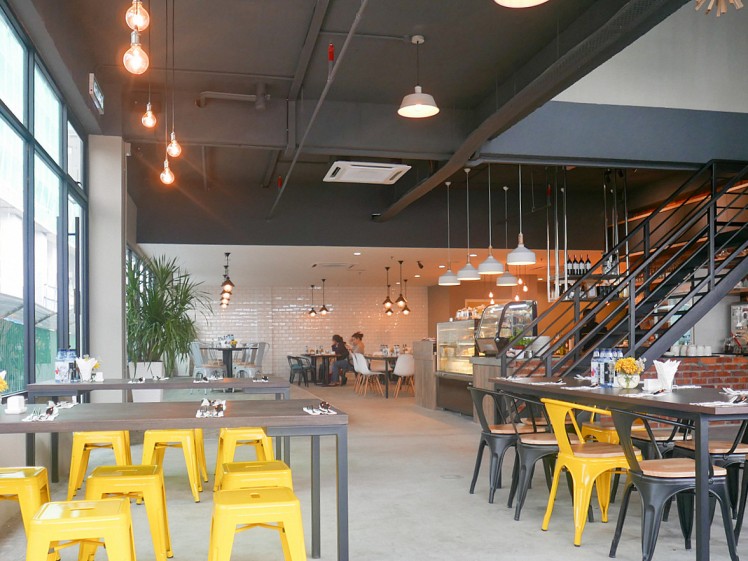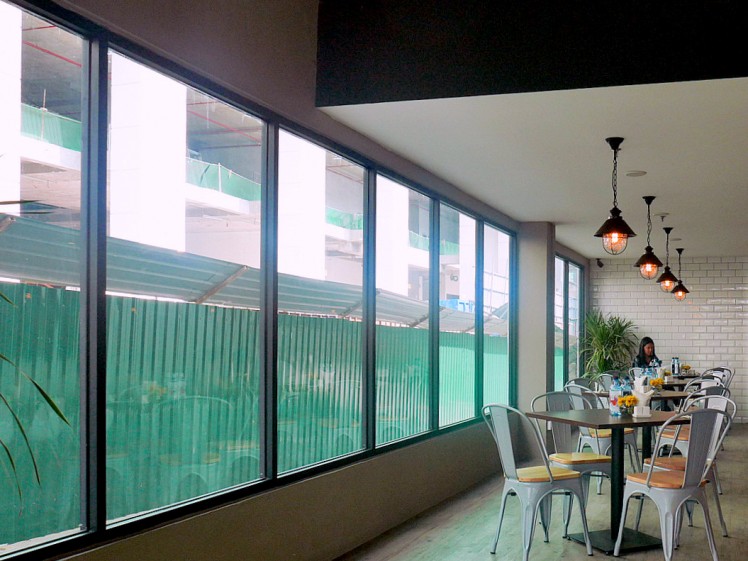 Malaysian-style Chicken Burger
You'll find crowd-pullers from burgers to pastas, rice to noodle dishes, mostly with meticulous twists to boost the intrigue. The chicken burger conveys distinctively Malaysian dynamics, swollen with buttermilk-brined, deep-fried thigh meat that's battered with turmeric & chilli powder flour & slathered with satisfyingly spicy sambal belacan, cushioned with coleslaw on thick, soft buns & partnered with potato wedges & a cream cheese chive dip (RM21.50++).
MeatBallognese
Another attraction on the preliminary menu is the 'MeatBallognese,' a heap of tagliatelle with robust dimensions of tomato, basil, extra virgin olive oil, black pepper, parmesan & melted mozzarella, topped with an extra-large steamed meatball meant to evoke a Teochew influence, minced with prawns & water chestnuts for a rustic texture (RM22.50++; all dishes are served with a complimentary cup of house-made lemonade or Papa Palheta coffee).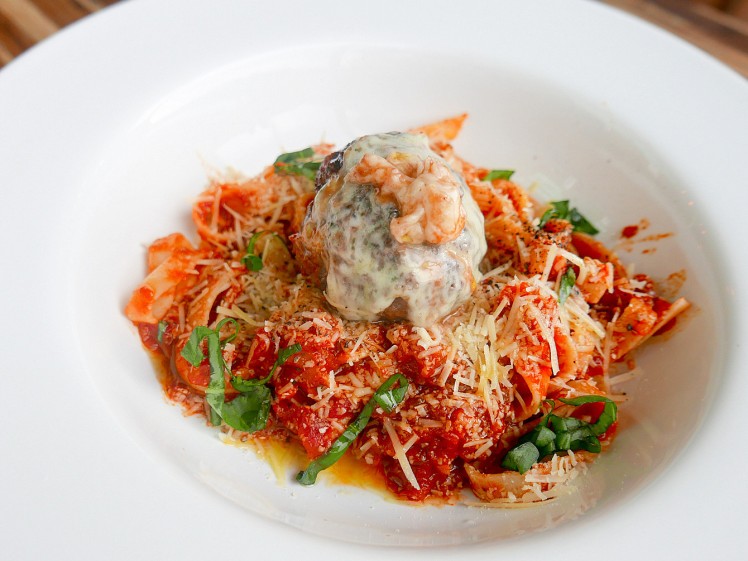 Also currently available: Roast beef pretzel bread subs with wasabi relish & vintage cheddar; Rogan Josh-inspired lamb curry with apple-raisin baked basmati rice; crispy yee mee with tiger prawns in oyster-chicken broth; assam laksa with Ipoh-sourced rice noodles in a broth made with three kinds of fish; plus several highlights for vegetarians, like a marinated portobello burger & a roasted red pepper & yellow zucchini lasagna with hand-chopped pesto.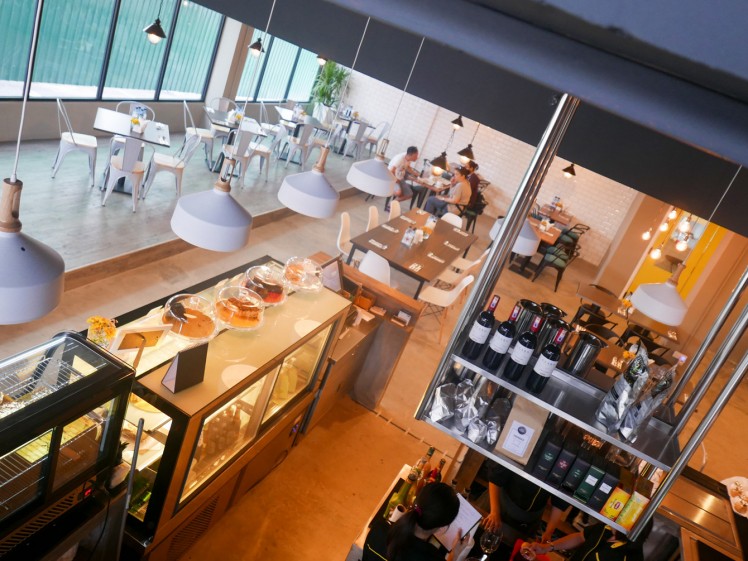 Desserts
Desserts like the Musang King pie & passion fruit cake furnish a clue to Yellow Apron's affiliations; the cafe is run by the team behind The Humble Pie Co in nearby Section 17.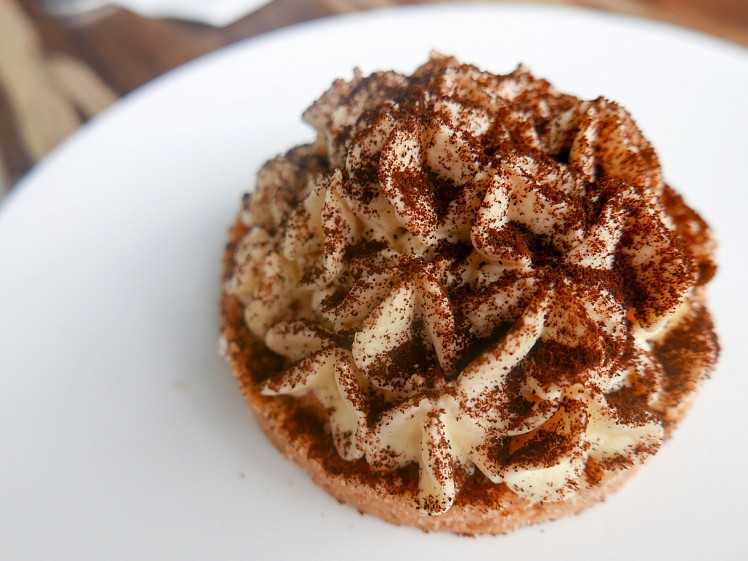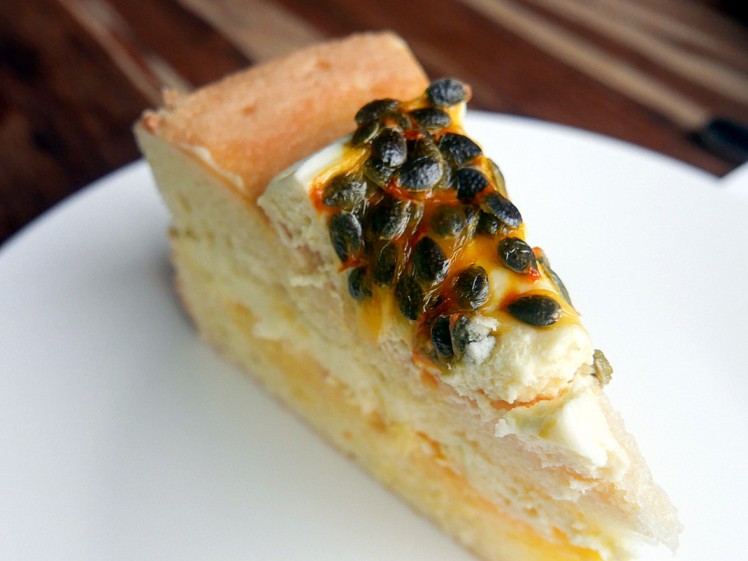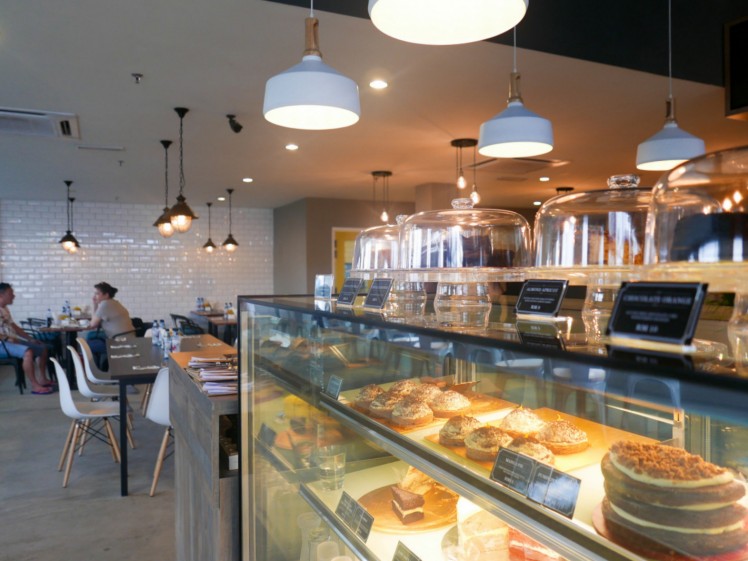 Sangria
But the rest of the menu, including the beverages, is exclusive to YA – for these current scorching-hot afternoons, there may be no better respite than the Sangria (RM22.50++, with red or white wine).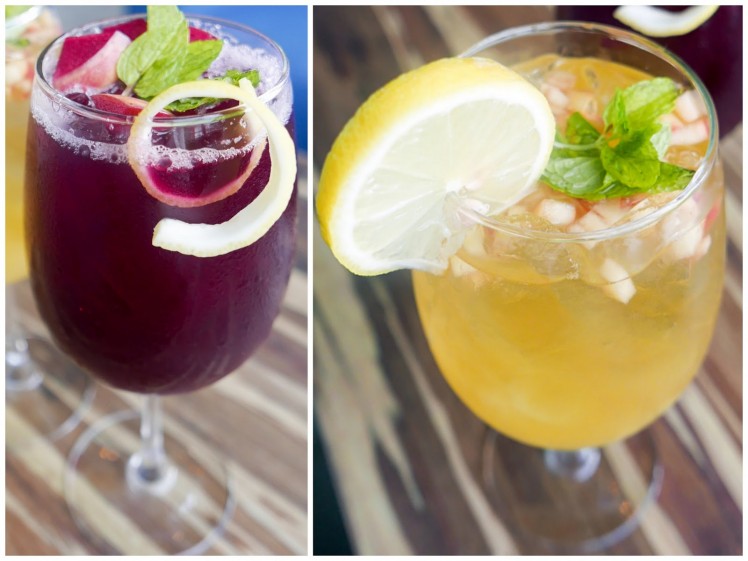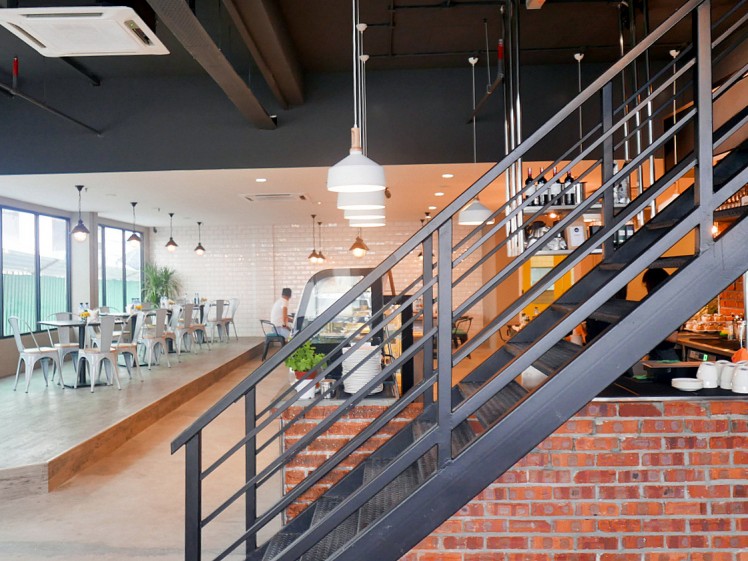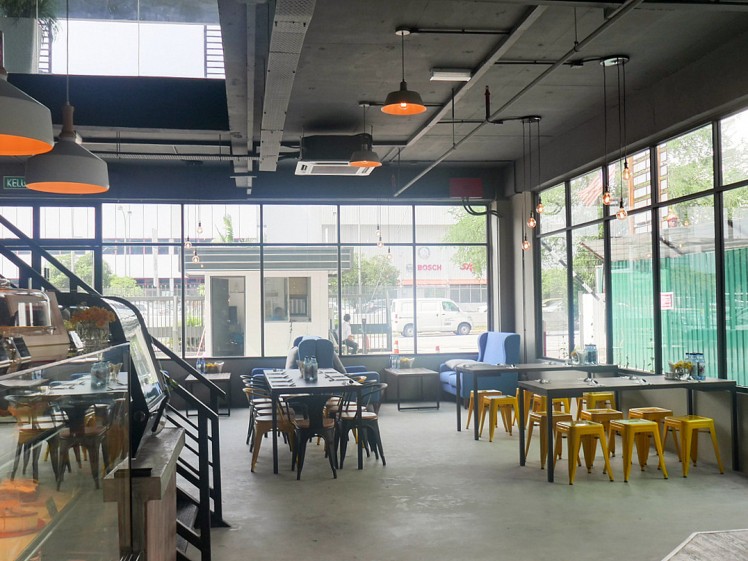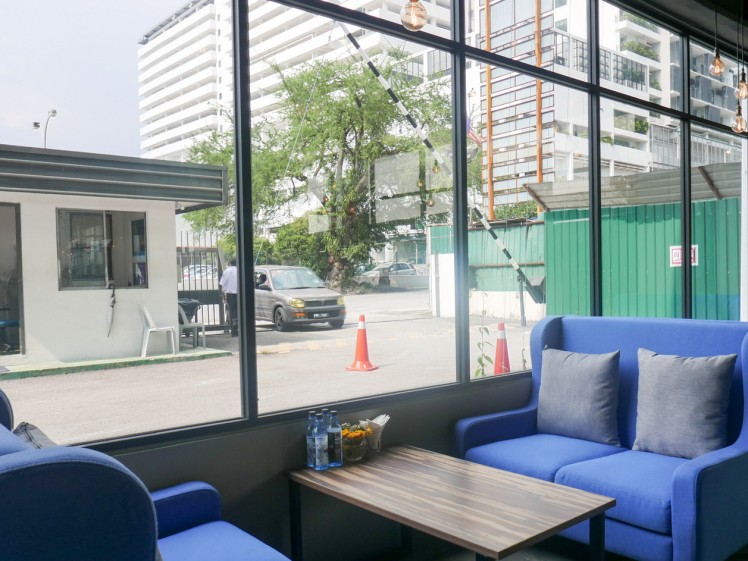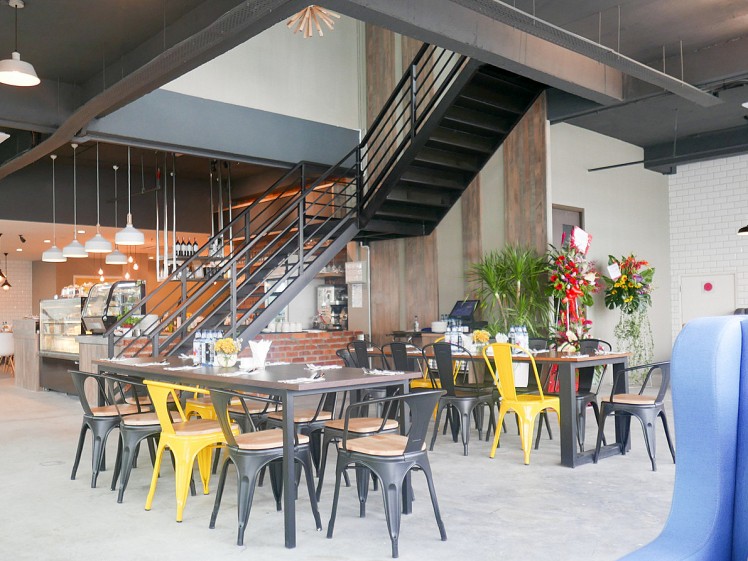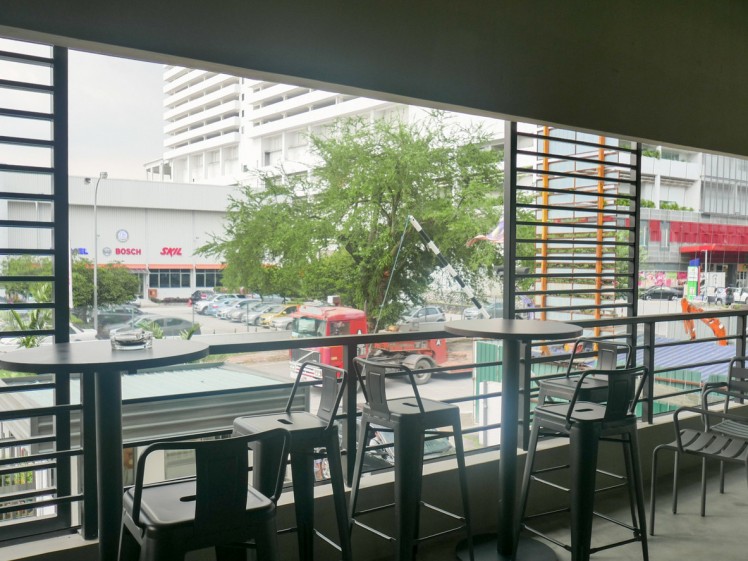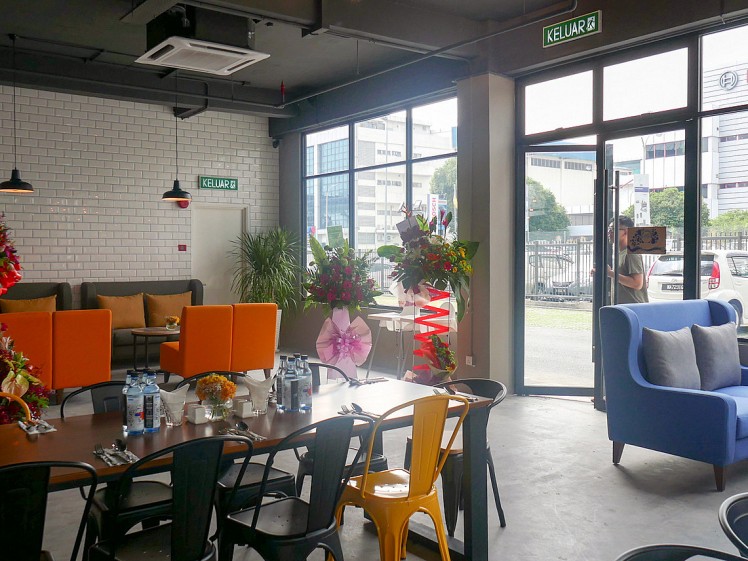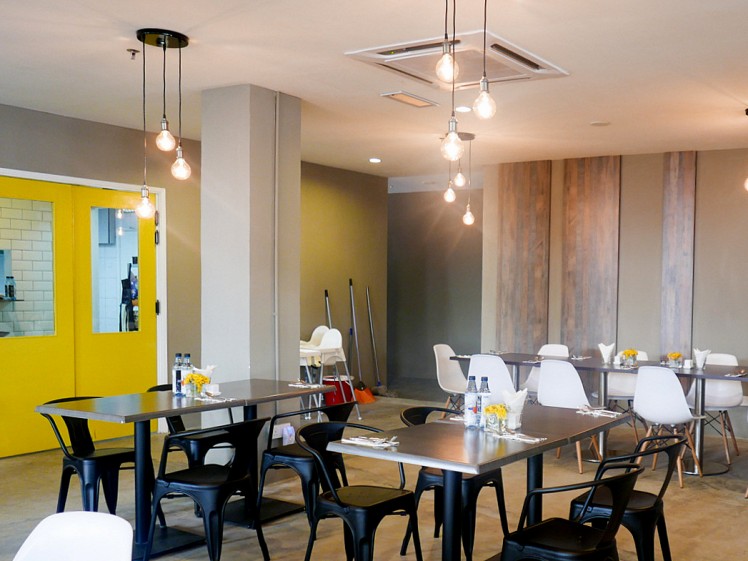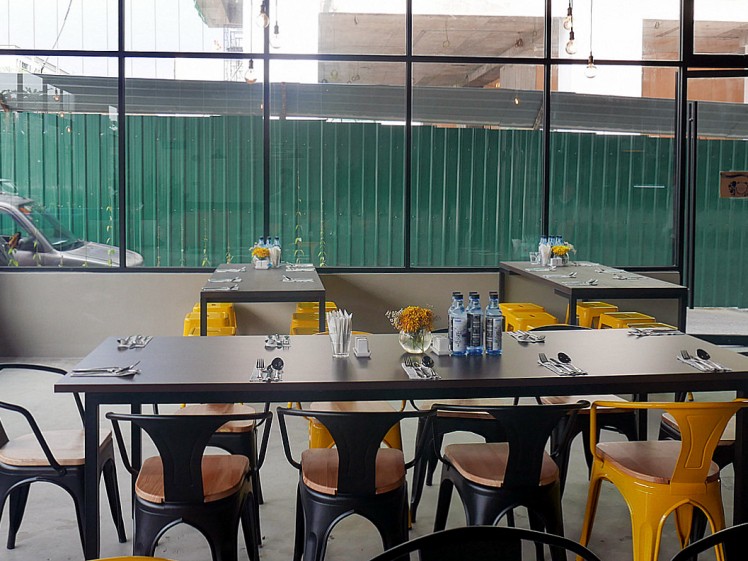 Location & Details
Yellow Apron
3, Jalan 13/6, Petaling Jaya, Selangor. Opposite Bosch, a short walk from Cold Storage at Jaya One.
Kitchen opens daily, 1130am-930pm