Yamabuki in Bangsar: Restaurant review
As my gaze sweeps the interior of Yamabuki, the soft pastel colours of the ceiling, tabletops and walls soothe my senses. Lantern-style, round circular lights hanging from the ceiling and scroll paintings tacked on walls represent the only Japanese décor elements. The kitchen is housed in a rectangular glass kiosk to my right, and there's no piped-in Japanese music. The menu announces that its udon is home-made using Japanese wheat flour sans additives and free from MSG.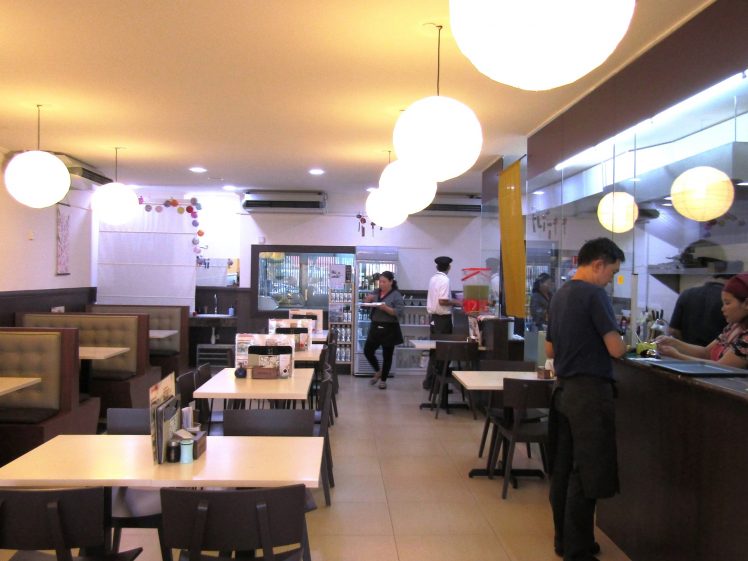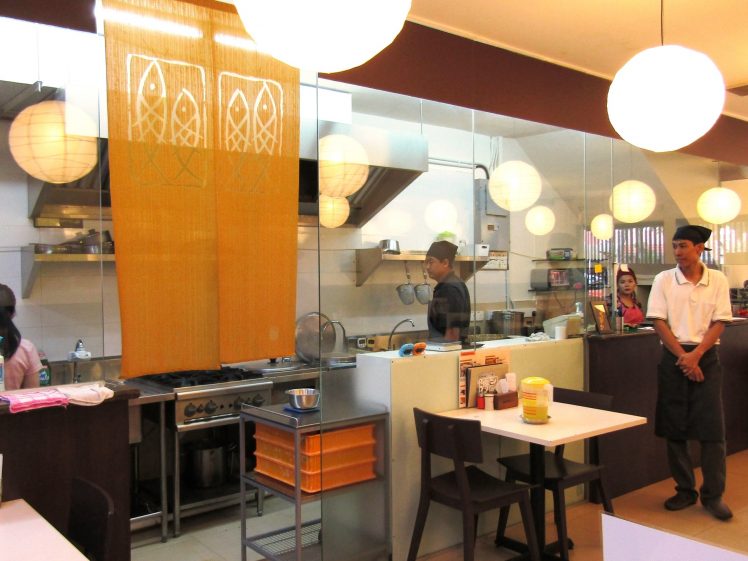 Home-made ice cream of various flavours, and an array of cakes and tarts comprise the list of desserts. Prices are affordable. The menu also explains that cold udon is prepared by dunking udon in cold water and serving it in cold broth.
Cold udon
I decide to try a hot and a cold udon to start off: Yutouebi Ten Bukkake Udon is cold udon served with deep-fried prawns (RM24). The thick, tender chewy udon delivers a pleasant mouth-feel and slight saltiness from the sauce. The panko crumbs give the prawns the ultimate texture, serving as a come-hither prelude to the firm moist shrimpy meat. Overall, this is a satisfying refreshing dish.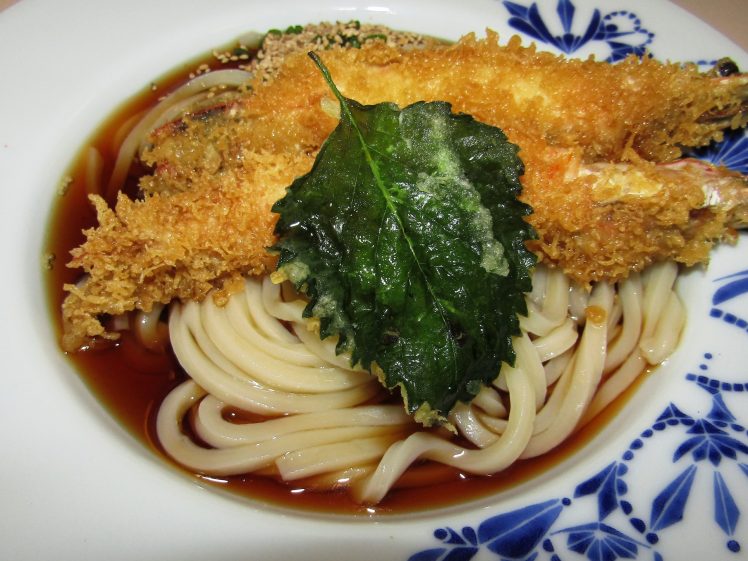 Curry udon
Next, my meal is enlivened with Buta Cheese Katsu Curry Udon (RM25), described in the menu as "soup curry udon with pork and cheese mille-feuille cutlet". The thick, almost stew-like broth which is mildly spicy is loaded with terrific al dente noodles. After my teeth sinks through the breaded exterior, it reaches the soft supremely juicy meat in a cheesey haze. Indeed, this is a memorable dish.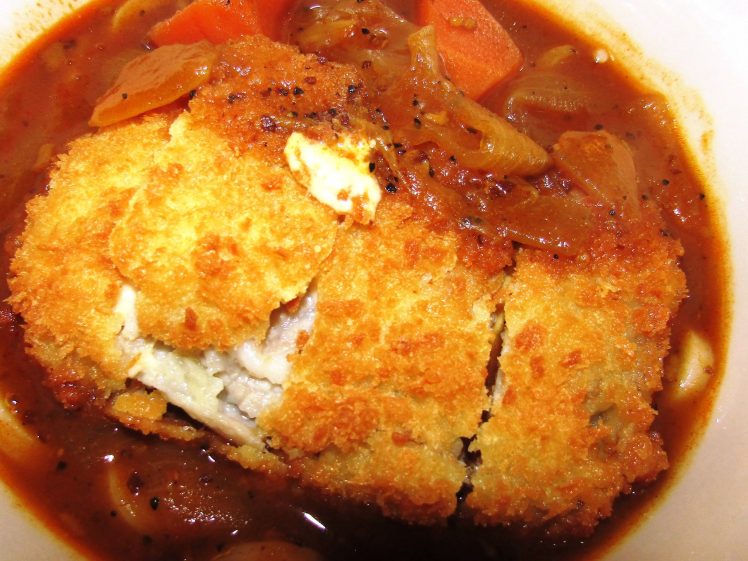 Grilled mackerel in sudachi sauce
The next entrant to my table is Saba Yuan Yaki or grilled mackerel marinated in sudachi sauce (RM12). The sauce imparts a zingy flavour to the skin that is as thin as a silver-foil wrapper and the meat is literally blasting with oceanic freshness.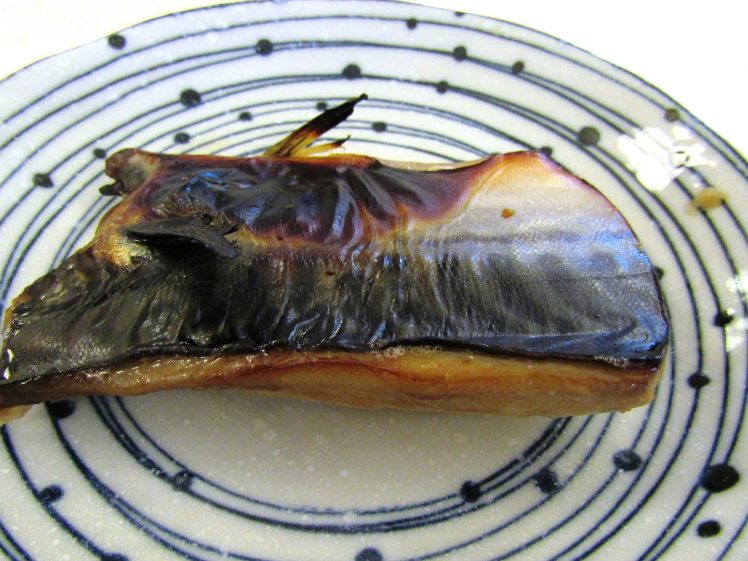 Buta Marine Roast
A side dish, Buta Marine Roast (roast pork marinated with berry sauce) (RM13) conjures up images of Chinese vinegar pork trotters on first bite. This sour dish functions more as an appetizer than as a side.
Desserts
Tarte aux figues (RM12) is home-made, and consists of figs marinated in rum topped on a tart. The baked ensemble is perfectly sourish, sticky, nutty and crumbly at once.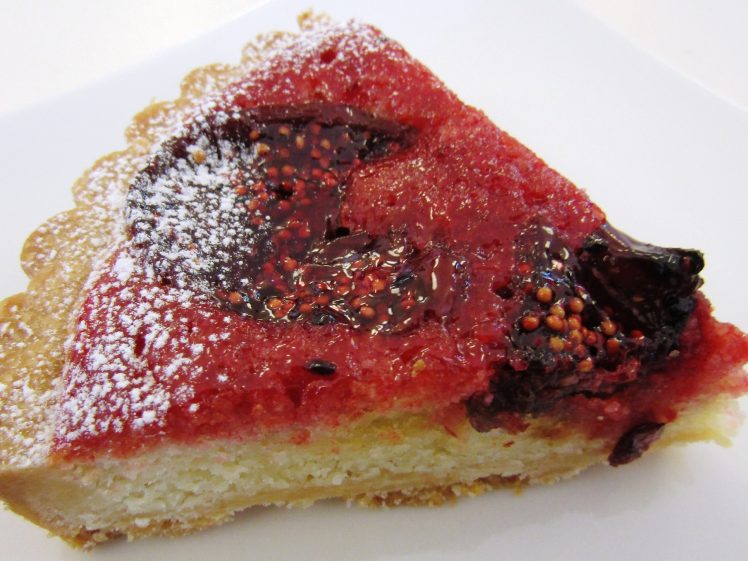 Sakura is one of several flavours available for the restaurant's homemade ice cream. The others are matcha, sweet potato, black sesame and roasted soy powder. My Sakura ice cream (RM6) is delicately sweet and salty and there's power in its gentle flavour as it's utterly refreshing.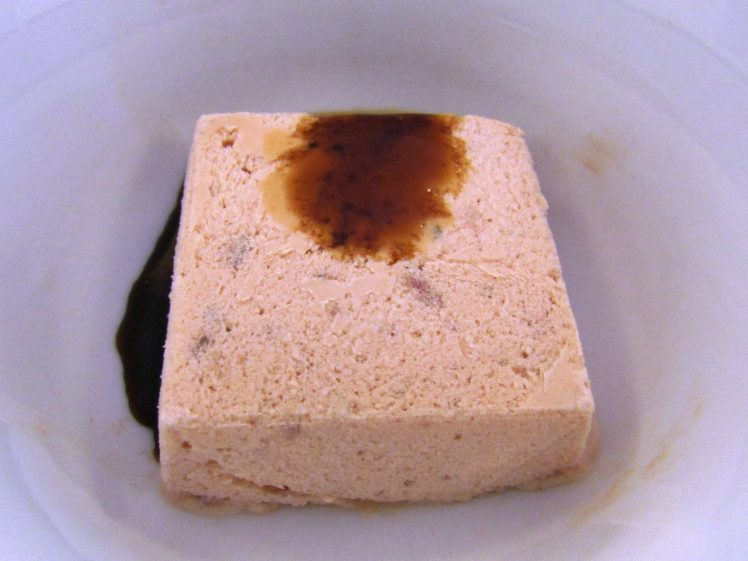 Drinks
Apart from Yuzu tea (RM10), there're also green tea, coffee and Calpis uncarbonated soft drinks. The yuzu tea is tart-sourish, with hints of Mandarin orange.
Verdict: Operated by Liew Quak Onn and his Japanese wife, Yamabuki doesn't compromise on taste and quality despite its affordable prices. It is one of the city's enticing udon deals.
Location & Details
Yamabuki
No. 12, Lorong Ara Kiri 2, Lucky Garden, Bangsarm 59100 Kuala Lumpur
Business hours: 11:30 am to 2:30 pm and 6:30 pm to 9:30 pm. Closed on Tuesdays
Tel: +6 011 3327 9245