Wolf Blass Teams Up with Warner Bros. and HBO for Limited Edition 'House of the Dragon' Wines
Treasury Wine Estates' award-winning premium wine brand, Wolf Blass, and Warner Bros. Consumer Products have partnered to launch a limited-edition wine commemorating HBO's House of the Dragon – the popular successor series to the wildly successful Game of Thrones – which has recently been renewed for a second season. Available in three uniquely striking, limited-edition labels, fans can step back into the world of Westeros with the meticulously crafted Wolf Blass' Fire & Blood Cabernet Shiraz, a deliciously fiery, high-quality, classic Australian red wine blend.
The blend comprises 52% Cabernet Sauvignon and 48% Shiraz, and each of the three bottles are beautifully presented. House of the Dragon fans will certainly appreciate the dark, stylistic notes on the labels of these limited-edition bottles. The grapes used for this blend were sourced from five South Australian regions, including Wolf Blass' oft-favoured regions Barossa Valley and Langhorne Creek. Parcels of vineyards in Coonawarra, Wrattonbully, and McLaren Vale also contributed.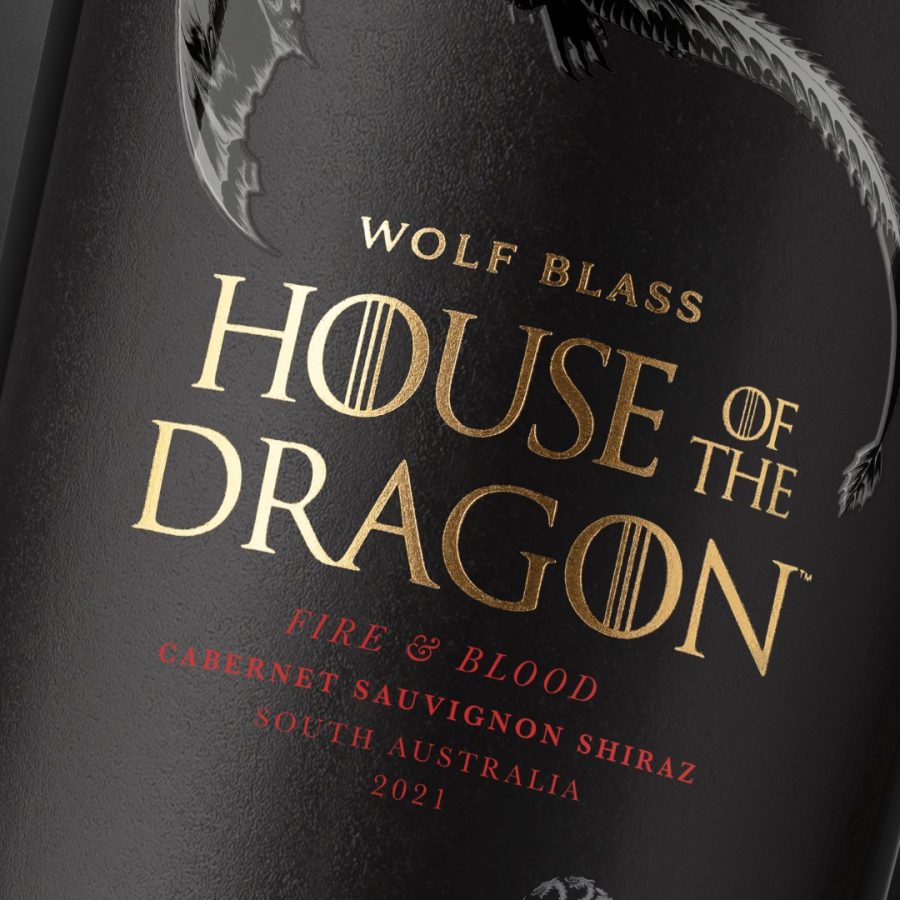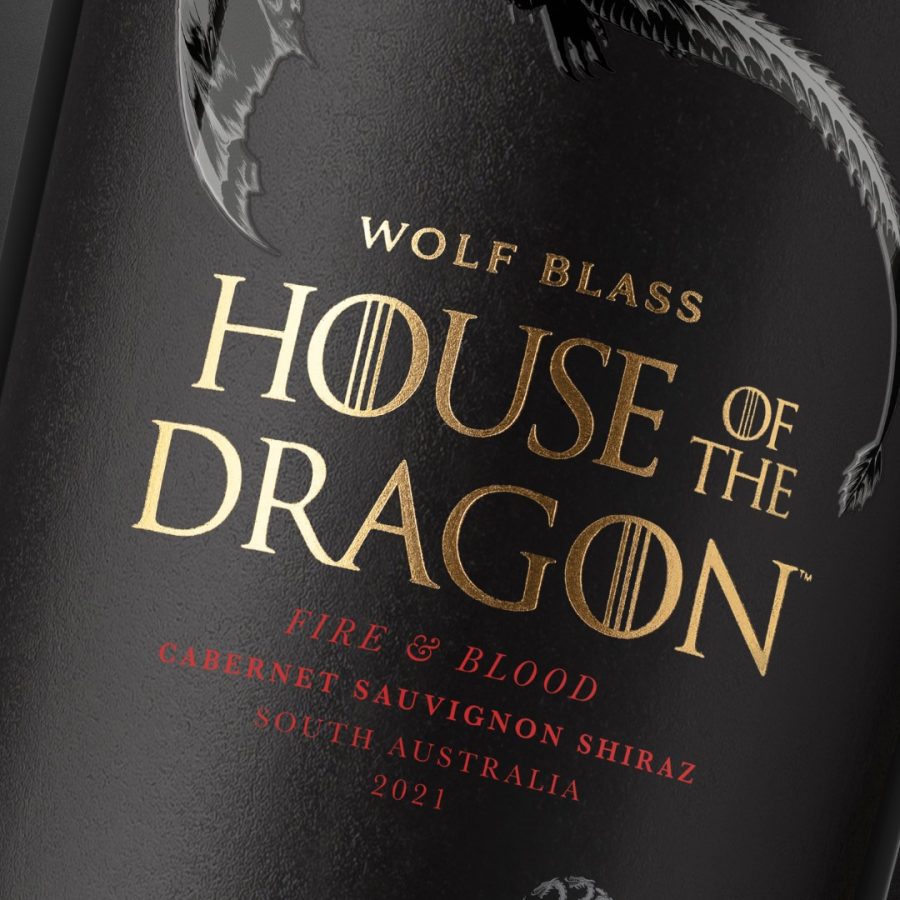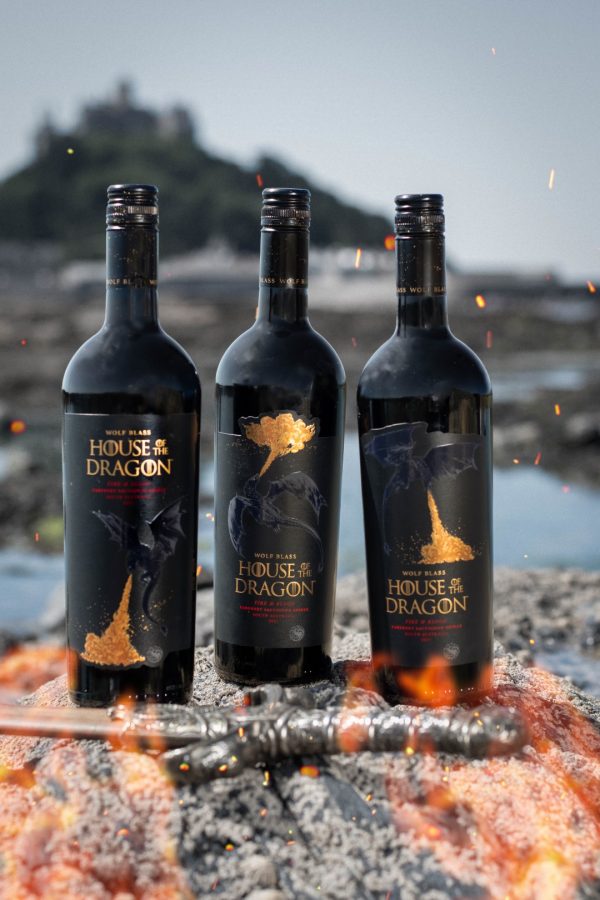 Chris Hatcher, Wolf Blass Chief Winemaker, said, "This classic Australian blend was born out of Wolf Blass' spirited approach to soar above the rest, encapsulating the brand's refusal to settle and passionately strive for the best through premium, quality, affordable wine.
"This exciting partnership with Warner Bros. Consumer Products is the next chapter in the Wolf Blass story, defining the brand's philosophy now and into the future. It follows Wolfgang Blass' attitude to life and wine, challenging the status quo and encouraging fans and wine drinkers from around the world to not to settle for anything less than great," concluded Hatcher.
We're not sure any wine can really deliver all that, but we did try the Wolf Blass Fire & Blood Cabernet Shiraz recently, and found it to be a formidable and highly enjoyable blend, despite its relatively youthfulness (the wine is a 2021 vintage). An inky, deep purple in the glass – with crimson tones visible, too – the jammy blackberry notes really come through on the nose, with a well-balanced spiciness from the Shiraz present, as well. The nose really sets you up for appreciating this blend!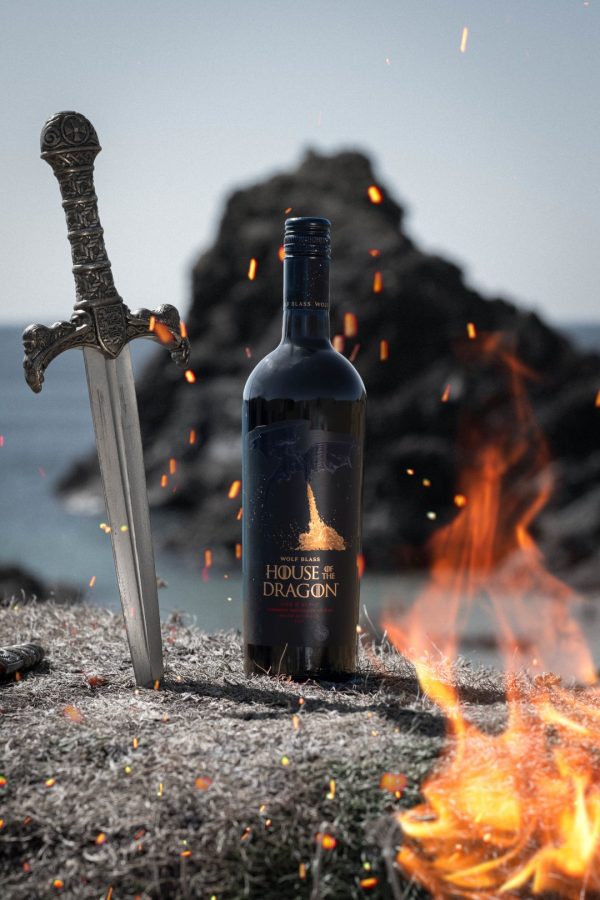 On the palate, the wine is full-bodied at 14.5% ABV, and has a plump, assertive mouthfeel, with a well-structured elegance. The ripe, edgy tannins definitely betray the young vintage, and we feel this wine, while certainly enjoyable now, will continue to improve with bottle ageing. However, it's certainly ready to drink now and pairs very nicely with a juicy steak, pork ribs, or a rich beef stew. The tannins provide structure and a measure of boldness that's set off well by the fruit-forward elements of the wine – plenty of berries and plums on the palate, some hints of leather and earth, and a chewy complexity that may surprise you, as it did us.
We were prepared for a fairly tame, mass-market, good-but-nothing-to-shout-about red wine. We didn't expect such quality and complexity, so this was a lovely surprise indeed. It's pretty evident that Wolf Blass put their best foot forward on this collaboration, and this is one of the better Blass wines we've tasted in recent memory. Best served at about 16-17°C to help round off some of the tannic notes; warmer serving temps will result in a too-astringent wine until this one has enjoyed a few more mellowing years in the bottle.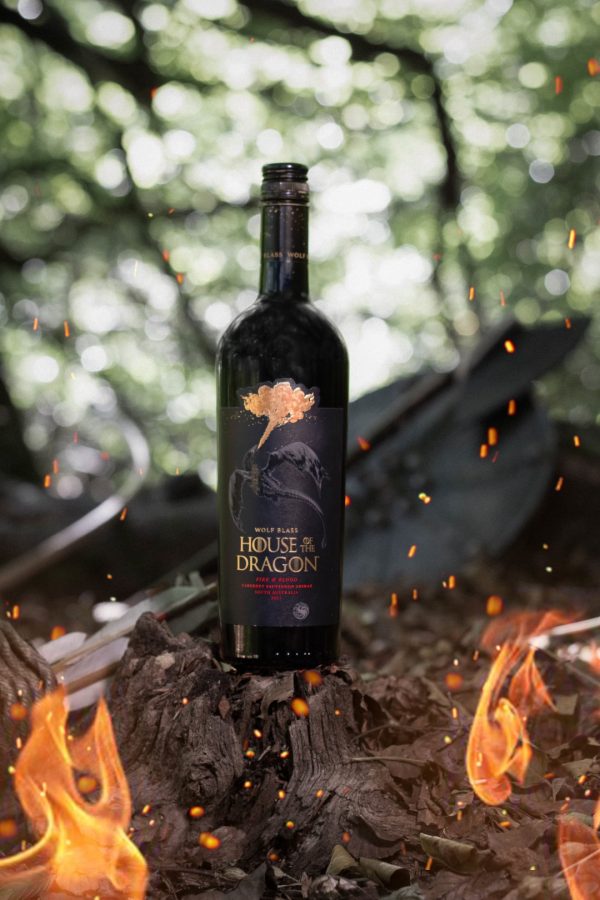 Wolf Blass' Fire & Blood Cabernet Shiraz is available in store from October 1 in Malaysia. Consumers can purchase this limited edition at Jaya Grocer, Cold Storage, Mercato, Urban Fresh, Sunshine Penang, Village Grocer (Gardens Mall), Leisure Grocer Cheras (Leisure Mall), and Cellar 18.