Wine and Dine at PARKROYAL's Banfi Room
Being an arduous fan of Italian food, an invitation to a 4-Course wine dinner at PARKROYAL's Banfi Room was just the ticket to completely elevate my mood. The courses were prepared by Chef Mario from Gustoso, an adjoining Italian restaurant appreciated for its authenticity. And if that wasn't convincing enough, the dinner sees a collaboration with Di-Vine Cellars, a senior player in the wine game.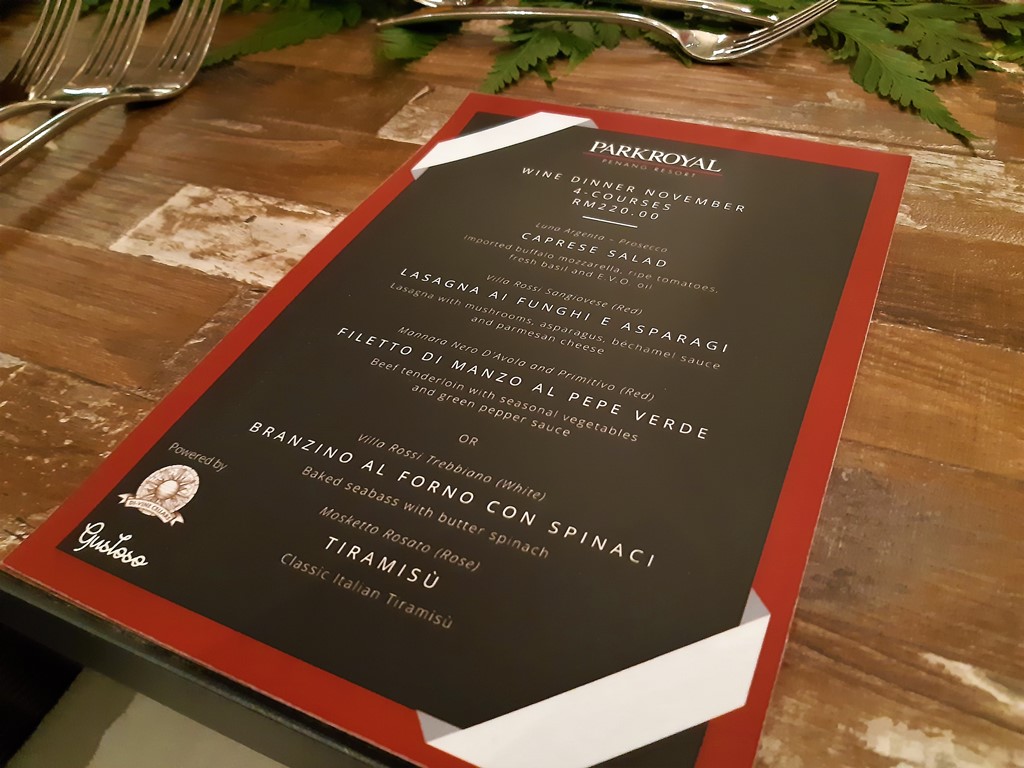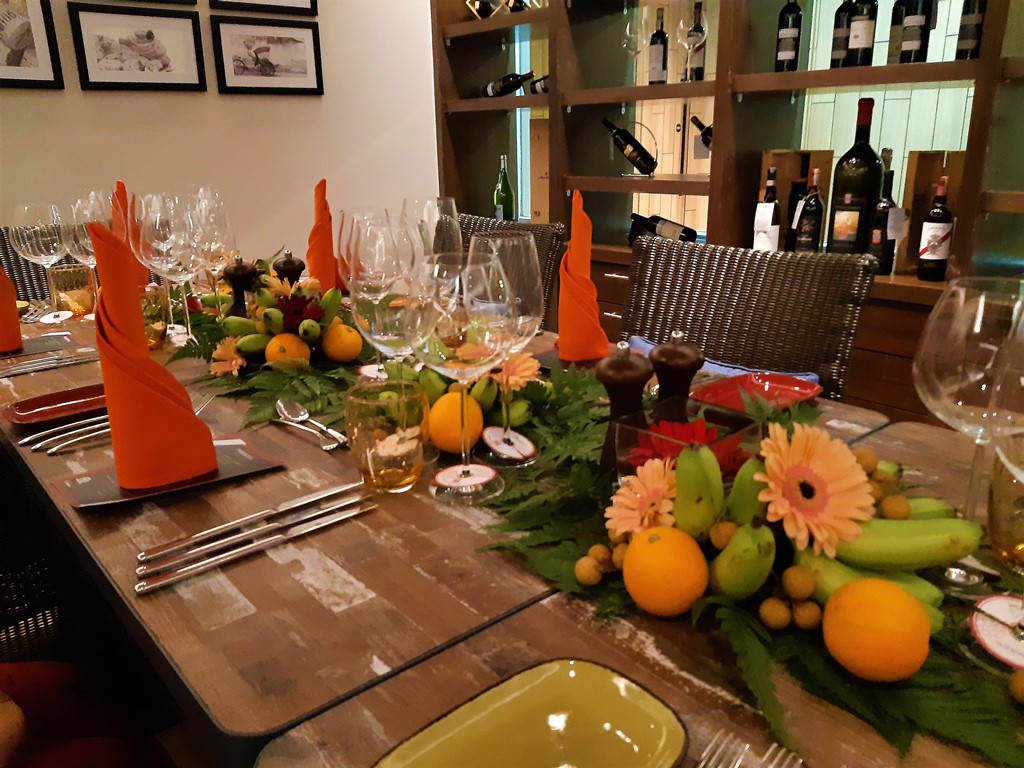 First up was Caprese Salad, a starter tailored to ease the palate in with a combination of imported buffalo mozzarella, ripe tomatoes, fresh basil and extra virgin olive oil. Straightforward from taste to presentation, the simple dish impressed with its quality and freshness, was pleasingly paired with Prosecco.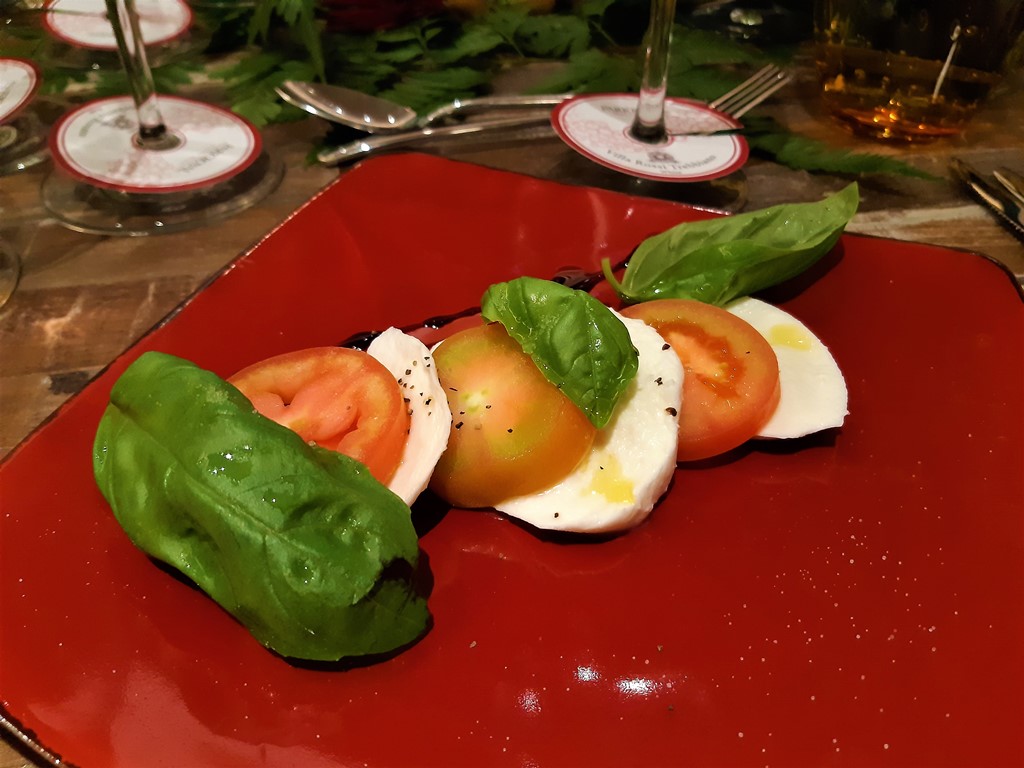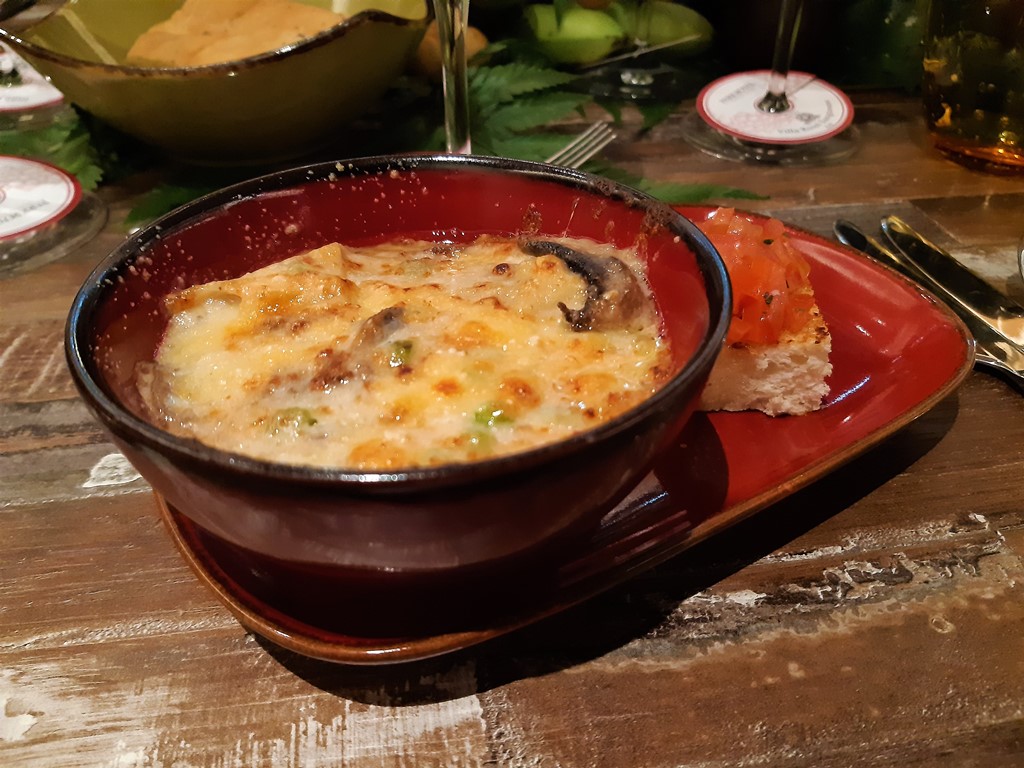 Next came Mushroom and Asparagus Lasagna. As I slid through the canopy of parmesan cheese, it unfolded layers of homemade pasta, diced mushrooms, asparagus, and bechamel sauce. Completing the creamy dish was a glass of red (Villa Rossi Sangiovese), with delicate notes of red fruits, to perfectly mellow down the richness of the pasta.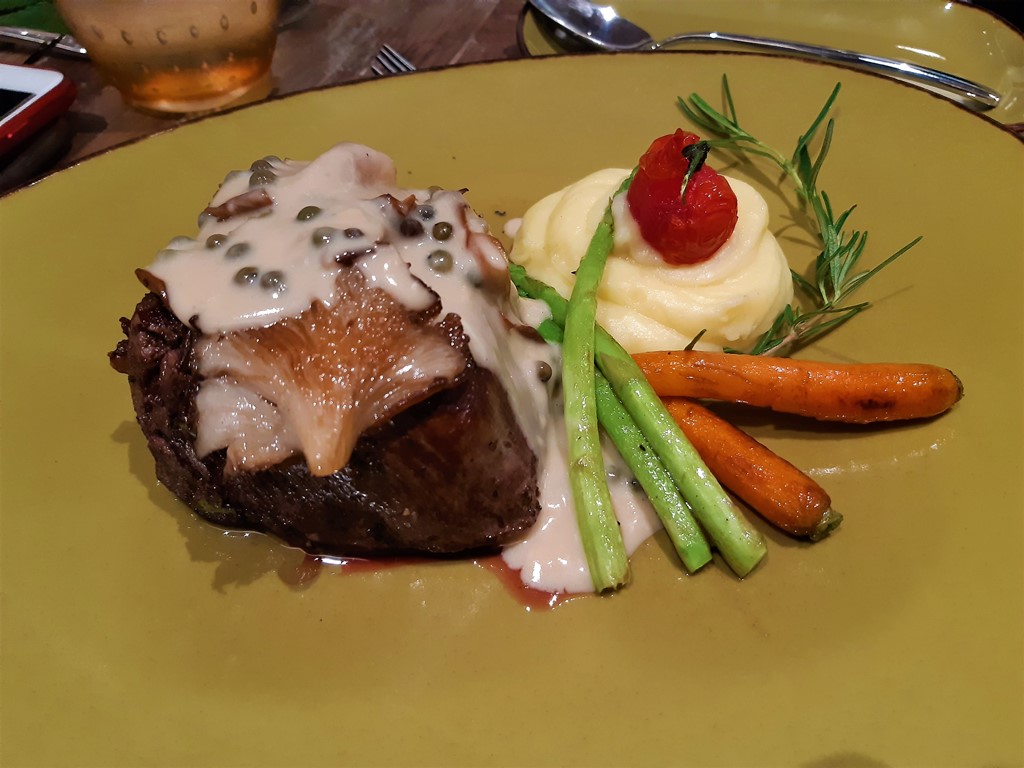 For the main course, I opted for Baked Seabass with Spinach. Served on a bed of butter spinach and paired with sides of mashed potato and orange butter sauce, the fillet was fork-tender and its flavour prominent. With an outer crust, the fish was good enough on its own, which got me overlooking the citrusy sauce for the most part, but when spread over, it offered a refreshing twist on the taste buds. The flavours were complemented with a glass of Villa Rossi Trebbiano, a crisp, dry, and fruity white wine. And those tucking into Beef Tenderloin had their main with an Italian red.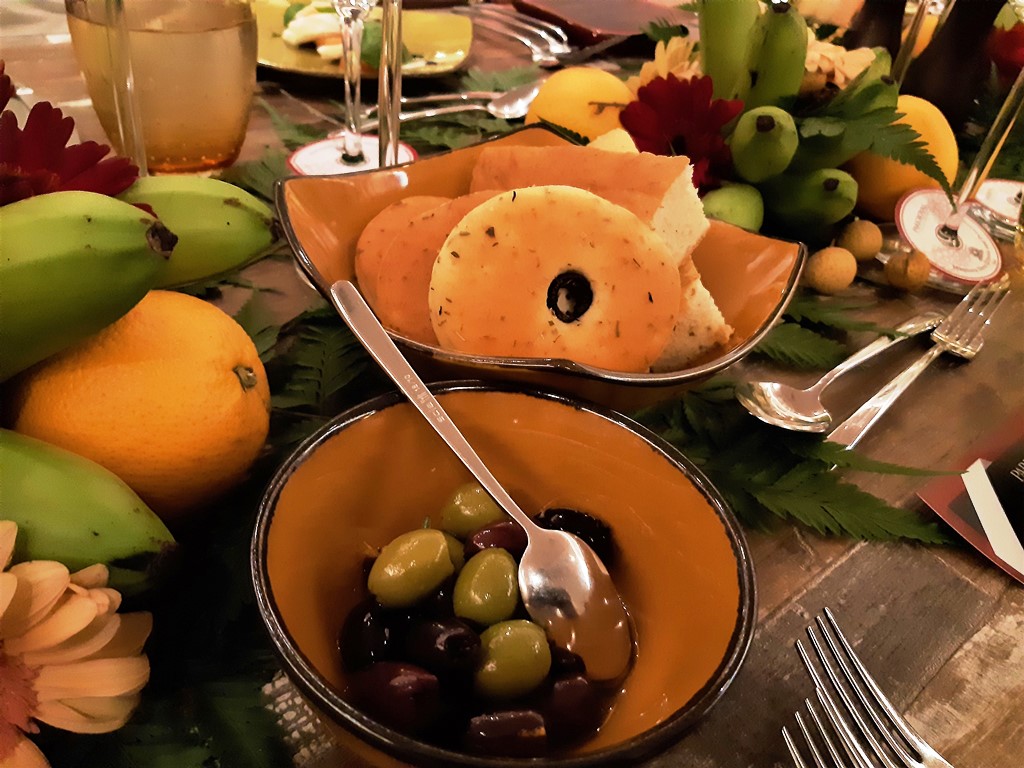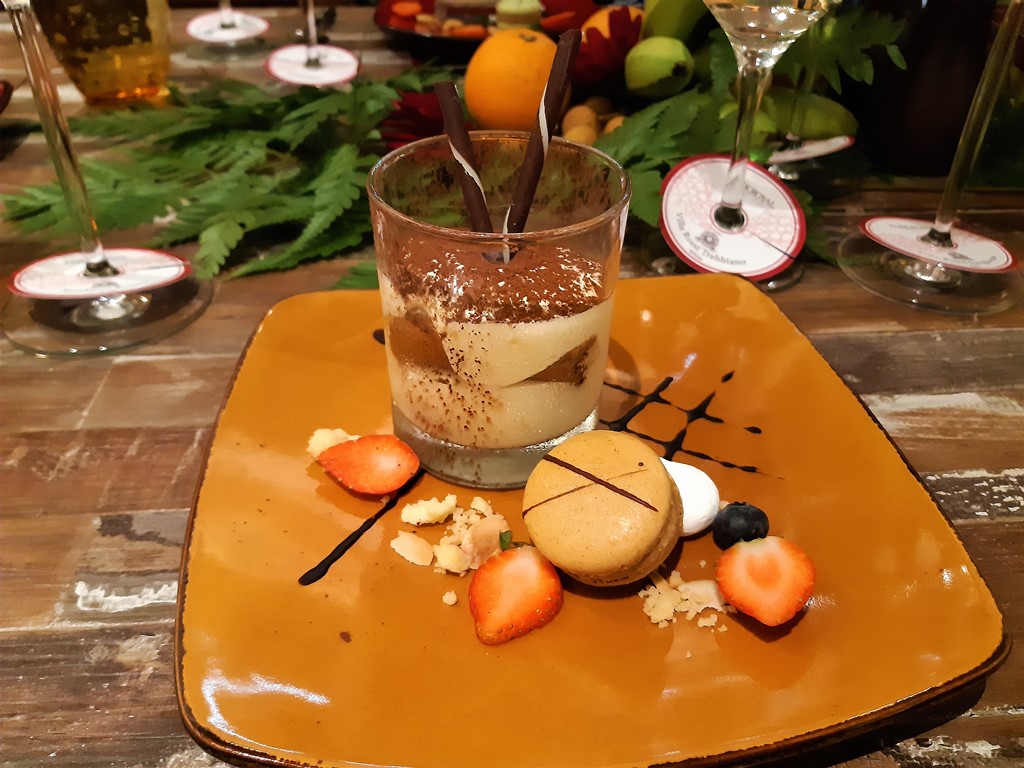 No matter how stuffed I claimed myself to be, as soon as I was served the eternally classic Italian Tiramisu for dessert, I conceded powerlessly! The presentation was all-consuming – layers of cocoa powder, mascarpone cheese, and coffee-soaked ladyfingers in a dainty glass, accompanied by biscuit and almond crumble, berries, and a macaron. Light and not cloyingly sweet, the marriage of textures and flavours were spot-on. The rose wine – Mosketto Rosato, with gentle notes of cherry, raspberry and rose petals, was a fool proof winning formula for dessert.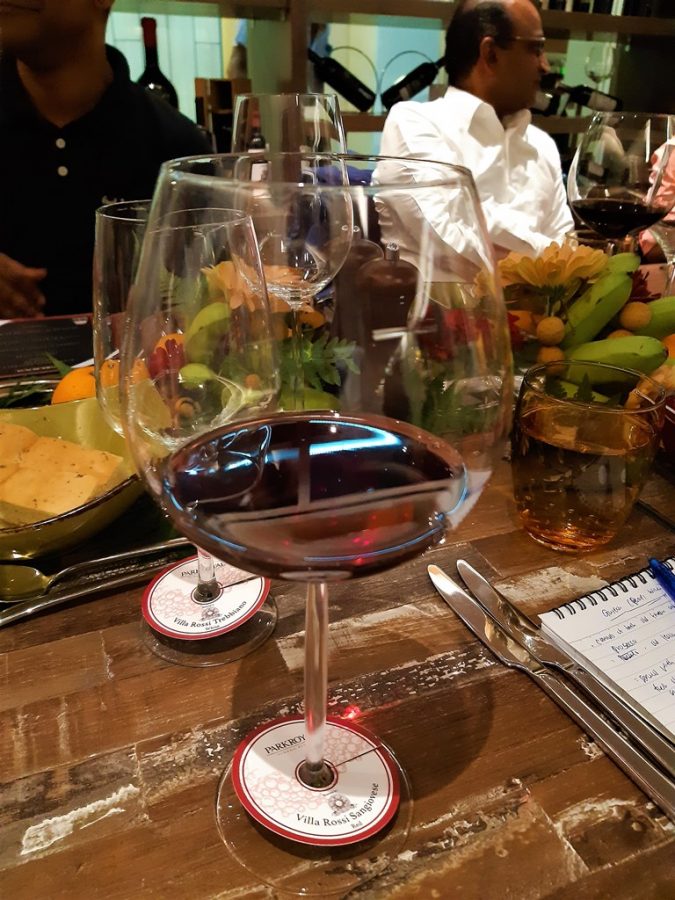 Every label on offer had its unique flavour notes, which not only enhanced the dishes but also granted a satisfying wine experience. If you consider yourself a wine wizard, I reckon you'll have a field day at Banfi Room. As for novices like me, rest assured that you are in good hands for some proper wine education, not forgetting the excellent service and well-polished setting to keep you lingering longer.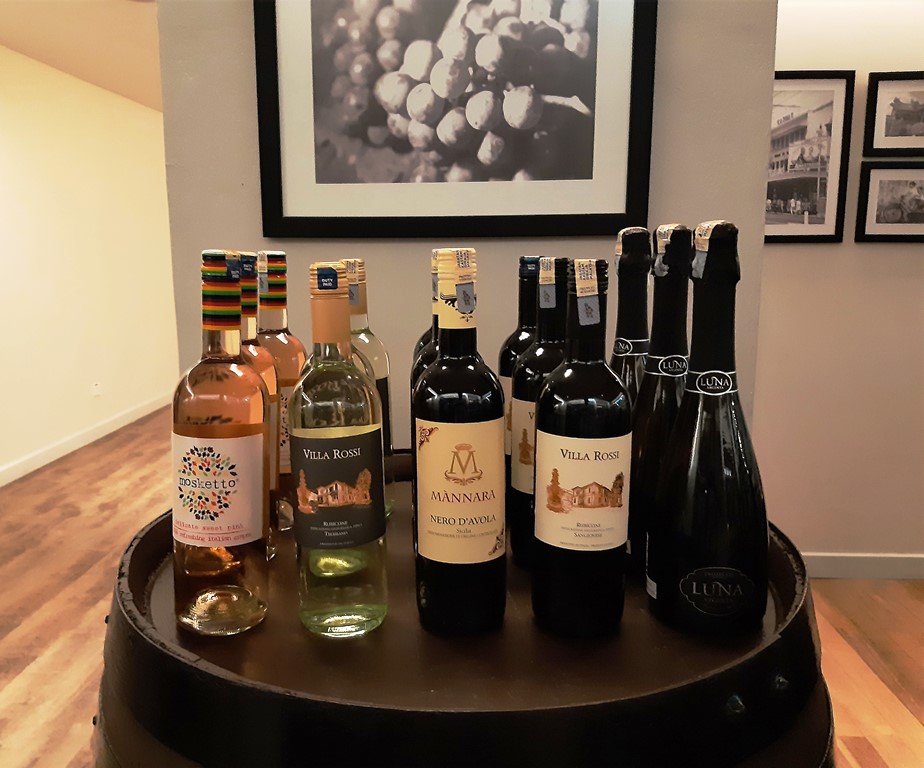 Whether it's an anniversary to celebrate, a first date to impress, or simply a wine-centric dinner craving, this is the place to be.
The next wine dinner at PARKYORAL Penang Resort's Banfi Room will be held in March.
Location and Details
Address: PARKROYAL Penang Resort
Batu Ferringhi Beach,
Penang 11100, Malaysia
Tel: +604 886 2288
Email: [email protected]