Ăn Viet at Sunway PyramidL Restaurant Review
It's all in the name. Ăn Viet – or "Eat Viet" – is meant to encourage patrons not merely to eat their food, but to consume it thoroughly and curb wastage. This casual restaurant embodies this philosophy by ensuring that all its recipes are constructed in its kitchen, relying on authentically Vietnamese fundamentals. Ăn Viet recently introduced a new menu, now available at both its branches in Sunway Pyramid and The Gardens Mall, Mid Valley.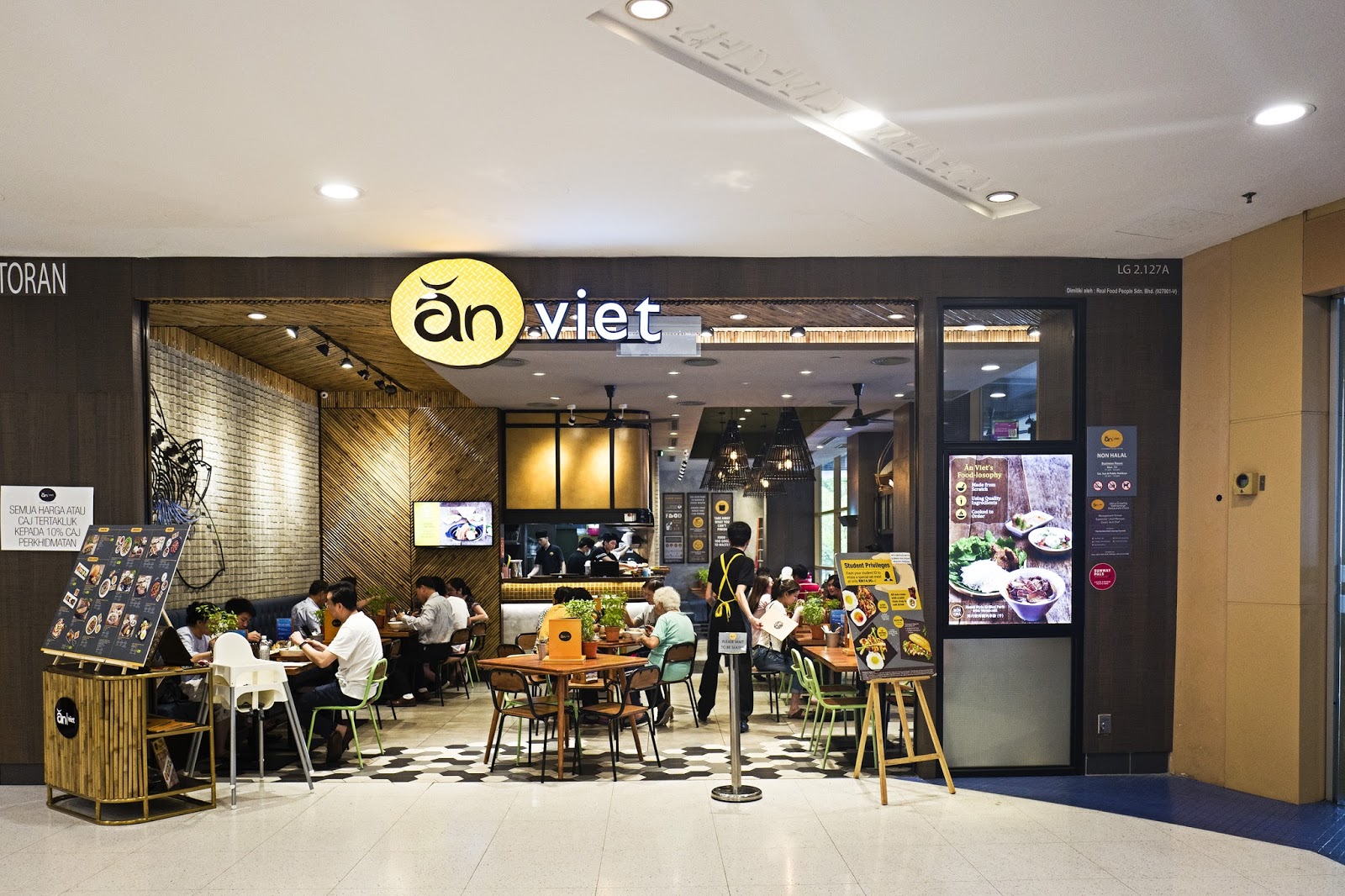 Before getting to the food, it's worth noting that Ăn Viet provides a potted basil plant on each table. Customers can pluck the leaves and add them to any part of your meal – just don't leave the basil bald!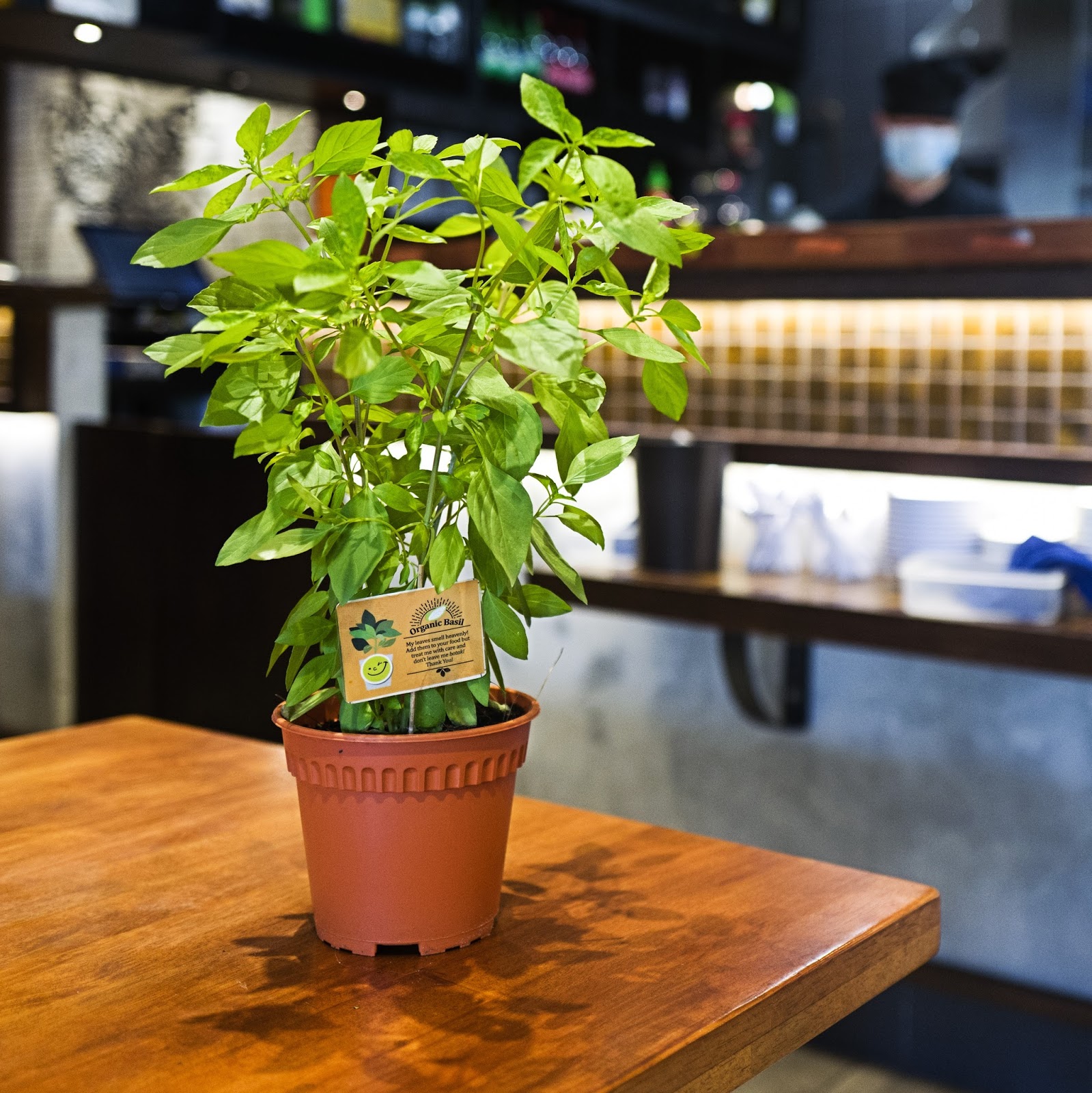 Salad
We kicked off with the Bánh Tráng Trộn (RM 13.90), a jar of rice paper wraps and green mango salad that entails a little work. Drip in as much lime juice as you want into container, pour in the chilli sauce, close the lid, and shake – what results is a combination that's crunchy, nutty, sweet and savoury, something stimulating to whet the appetite.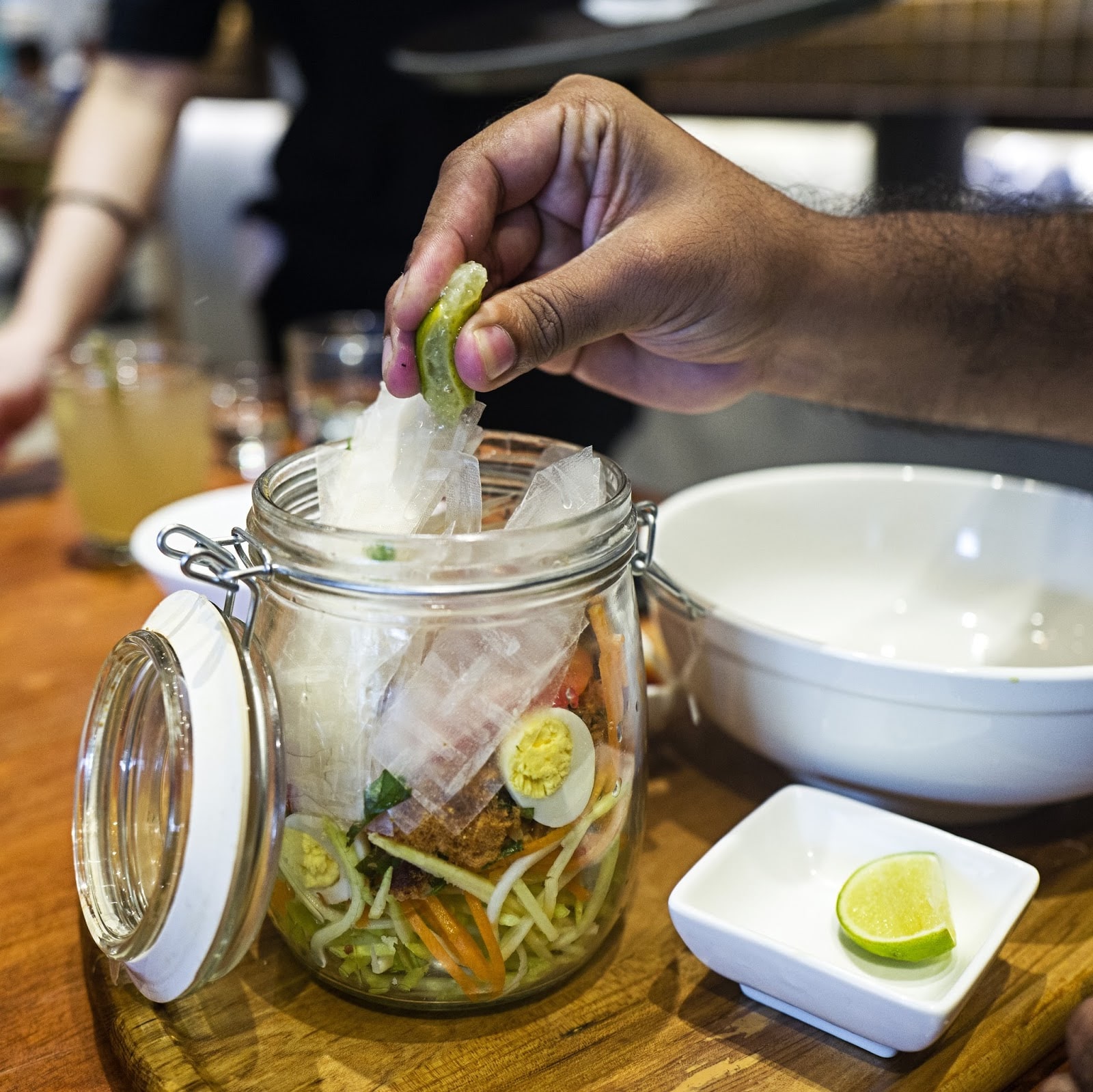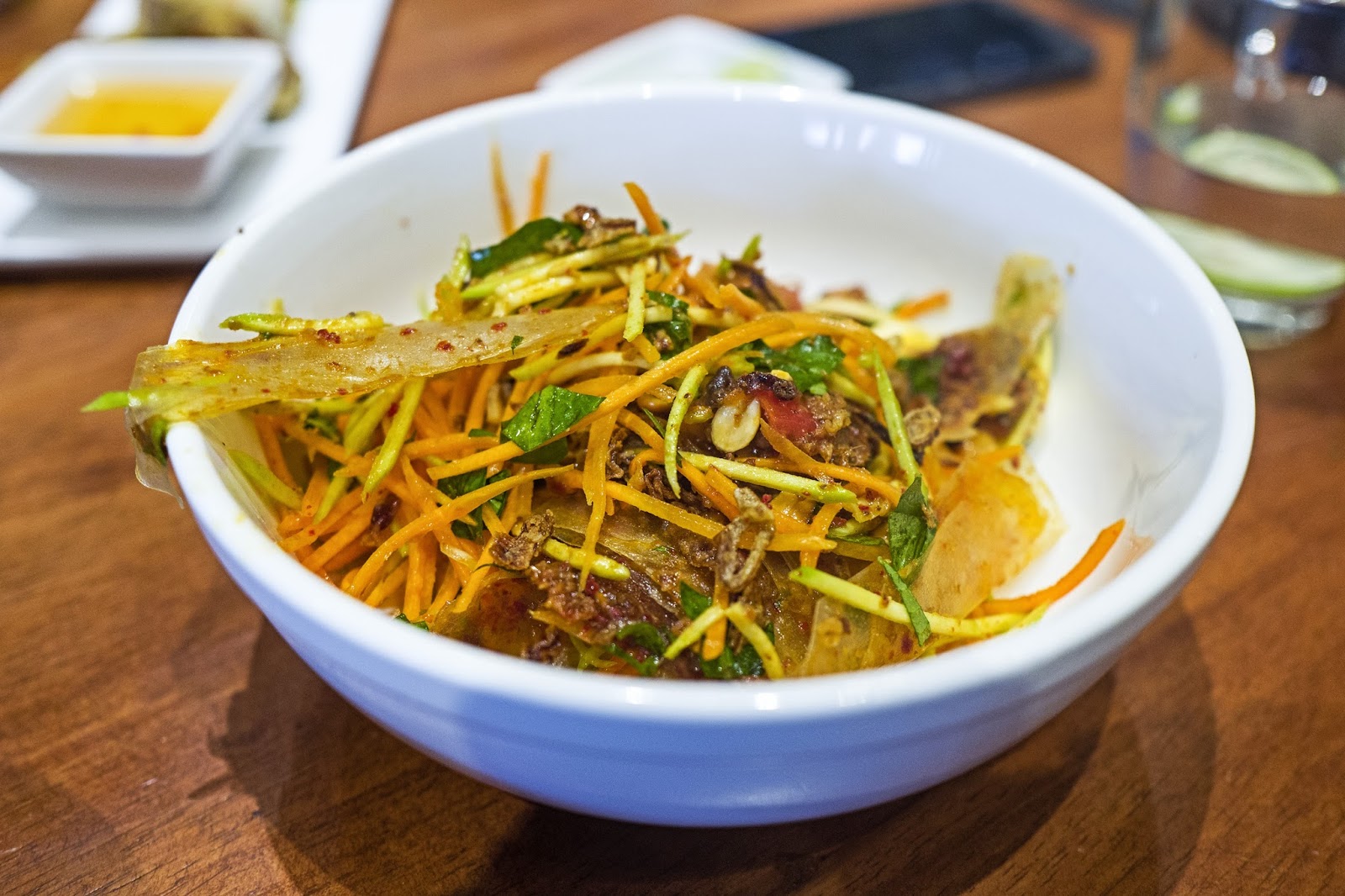 Warm meals
For a warm meal, the Lợn Kho Nước Dừa (RM 17.90) is a bowl of extremely tender braised pork belly in coconut juice, reminding us of the kind of comfort-food dish that you might find cooked at home, prepared to perfection, with a fair bit of restraint on the salt. We also liked the Chả Cá Lã Vọng (RM 23.90), an intriguing Hanoi-inspired medley of fish with turmeric and dill, pushed to tasty heights by a sweet fermented shrimp sauce. This was our table's surprise favourite.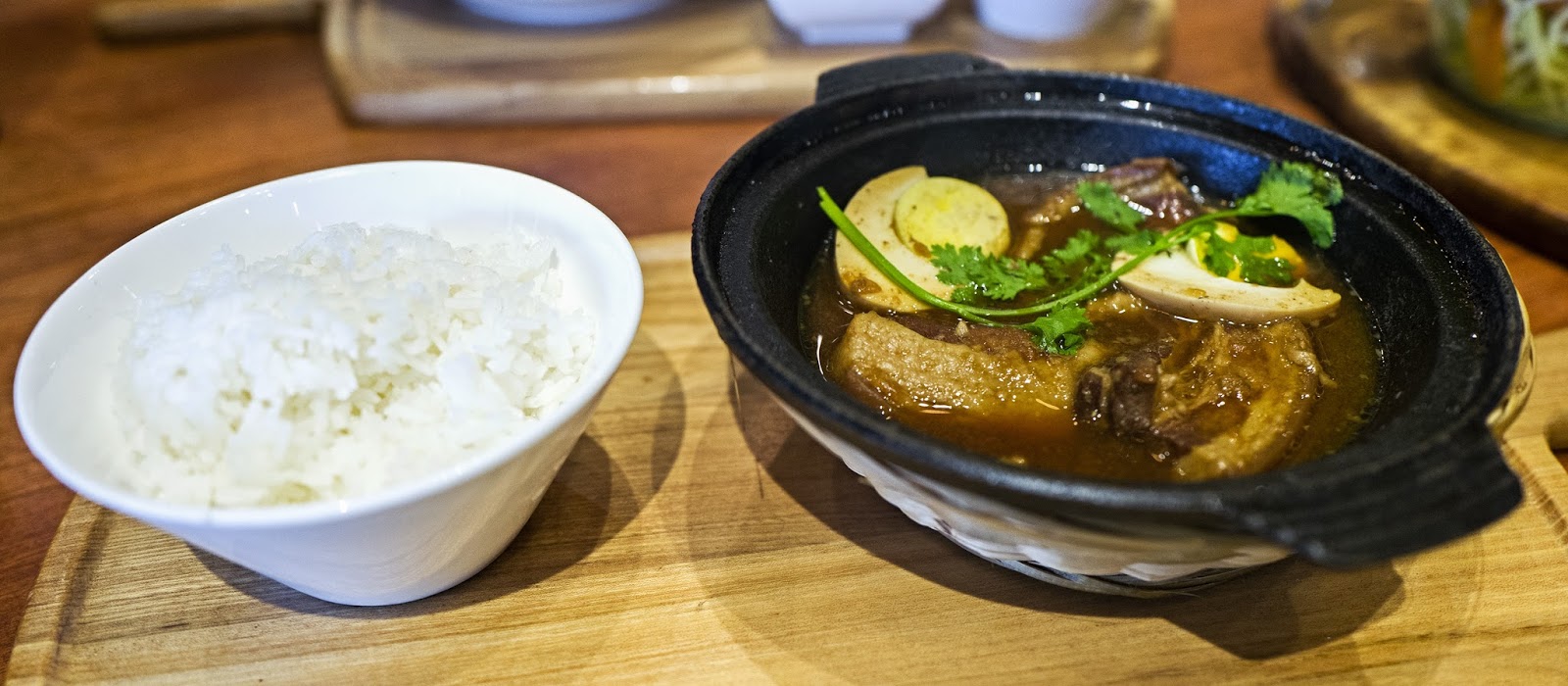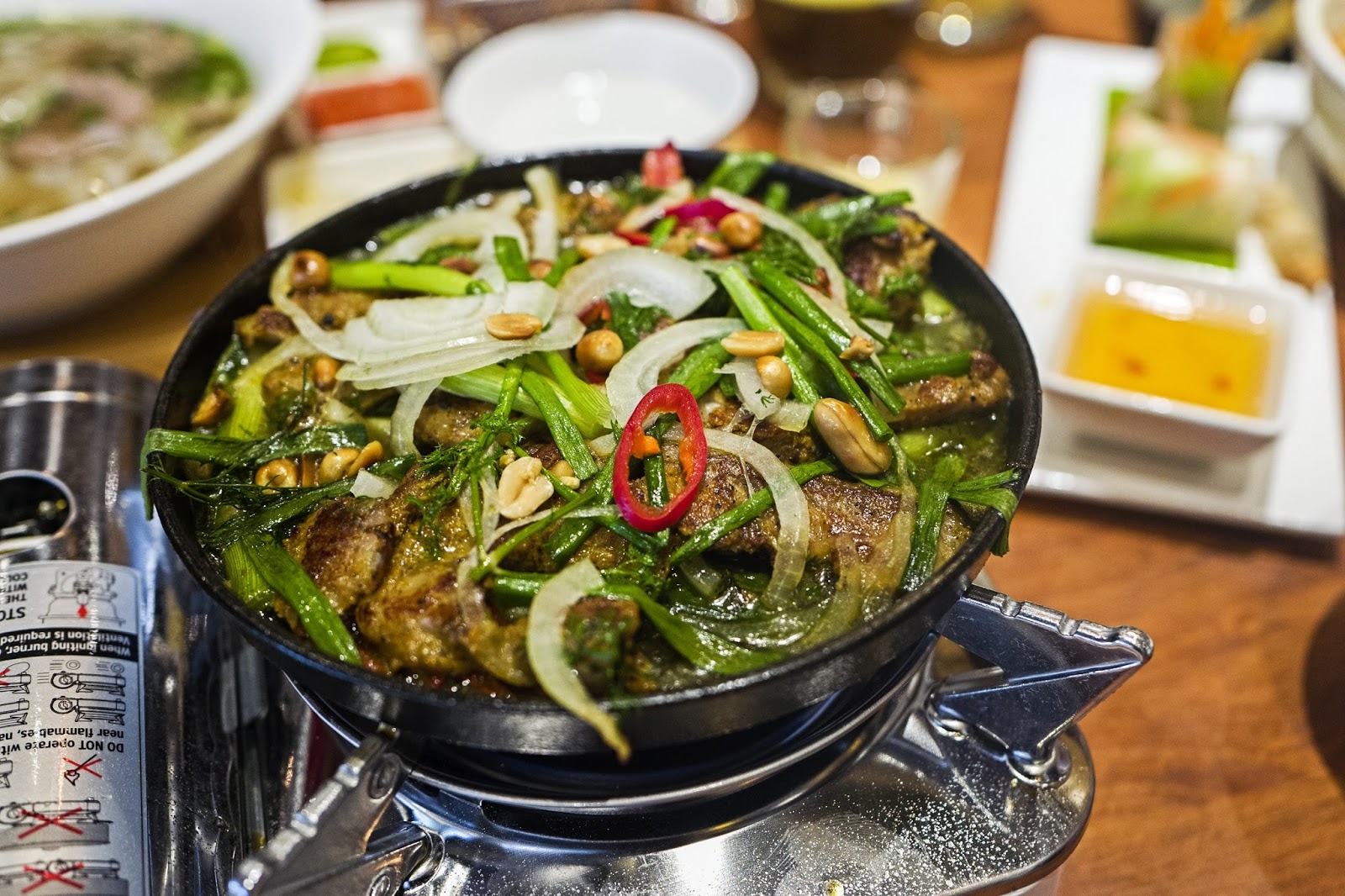 Of course, there's phở and bánh mì – the Phở Bò Đặc Biệt (RM 23.90) features the classic with beef brisket, shank, tripe, tendon, raw beef and house-made beef balls. The broth is not too salty, but conveys a potent flavour and fragrance. Sprinkle a few basil leaves for herbal, minty nuances.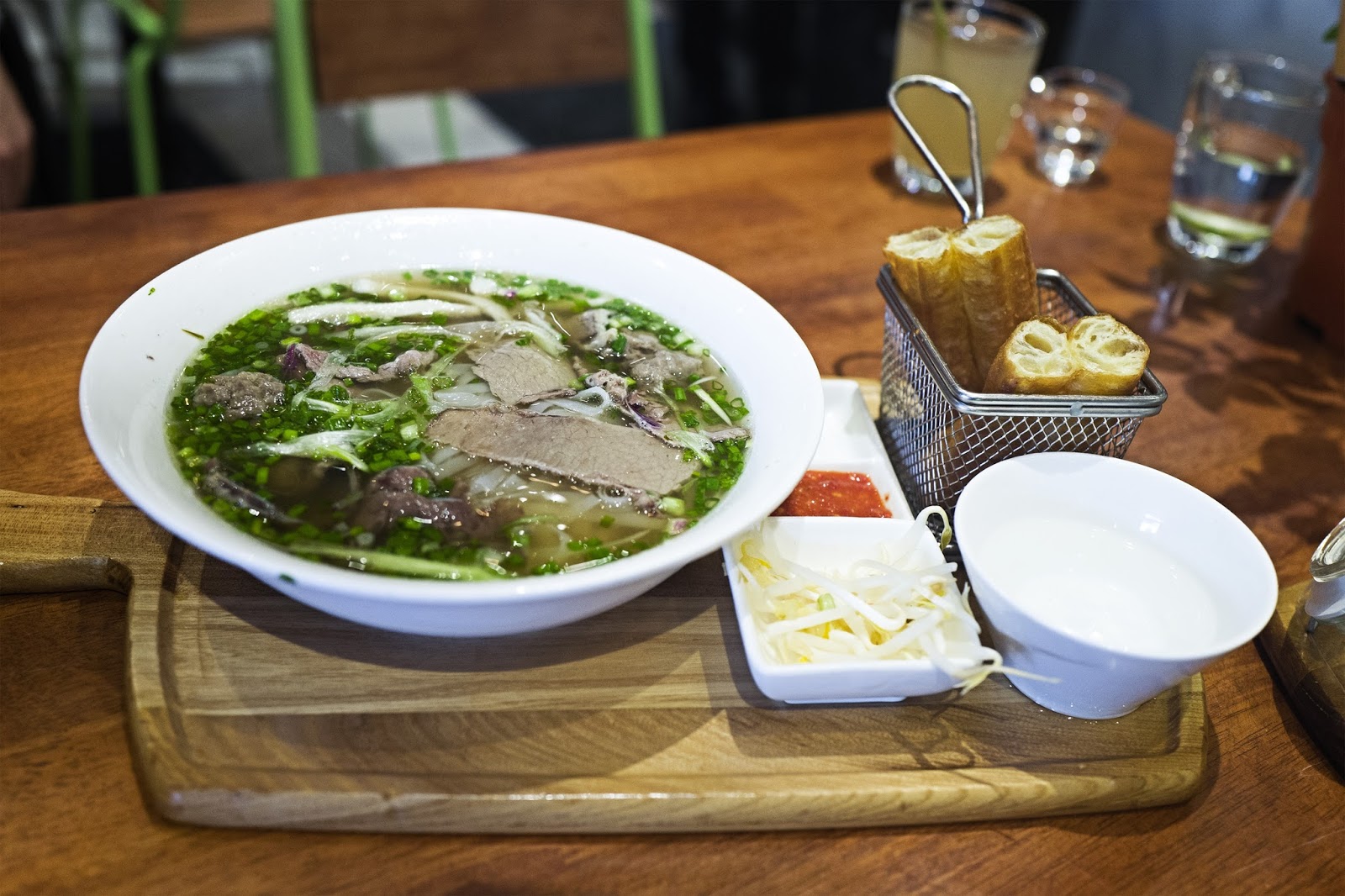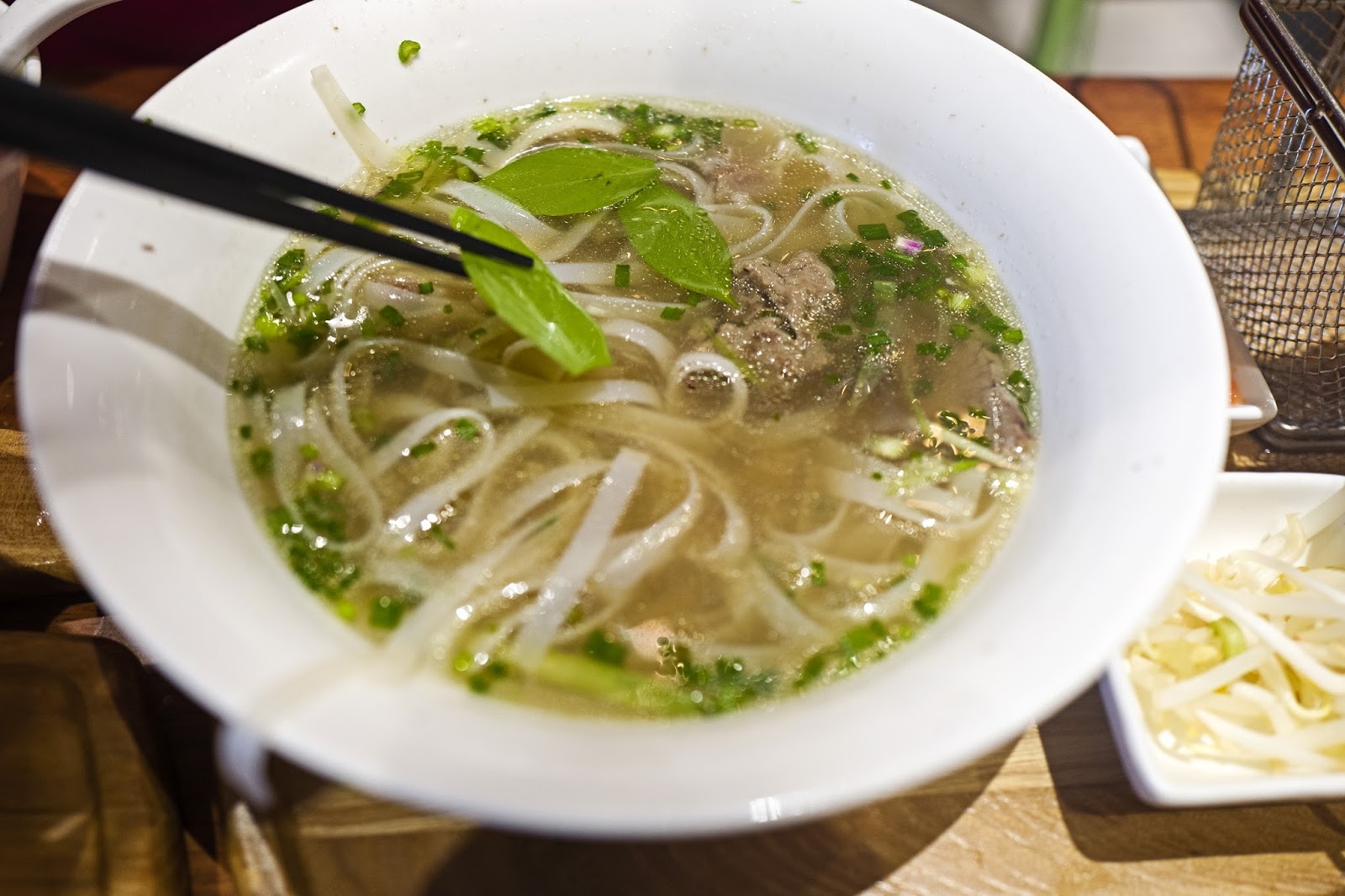 The Bánh Mì (RM 14.90) is ideal for those craving a good ol' Vietnamese sandwich, showcasing a grilled pork chop and crisp vegetables in a thick, crunchy baguette. It is also available with lemongrass chicken and a vegetarian option of tofu patties with mushroom pâté.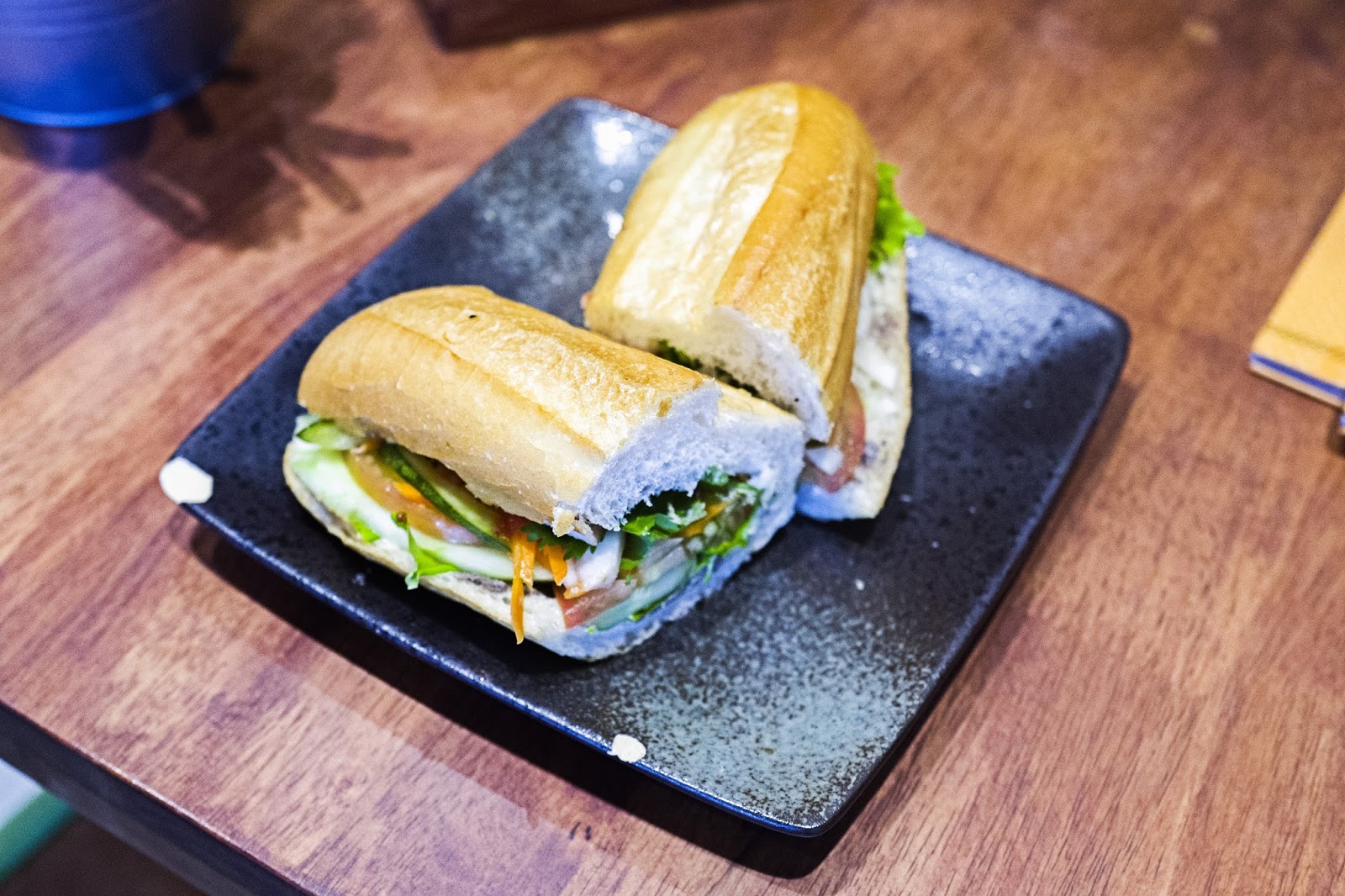 For something less often seen in KL, the Xôi Chiên Phồng (RM 14.90) comprises a deep-fried sticky rice puff, alongside a green mango salad with grilled lemongrass chicken. The hollow puff is crisp on the outside, chewy within, almost like a dessert.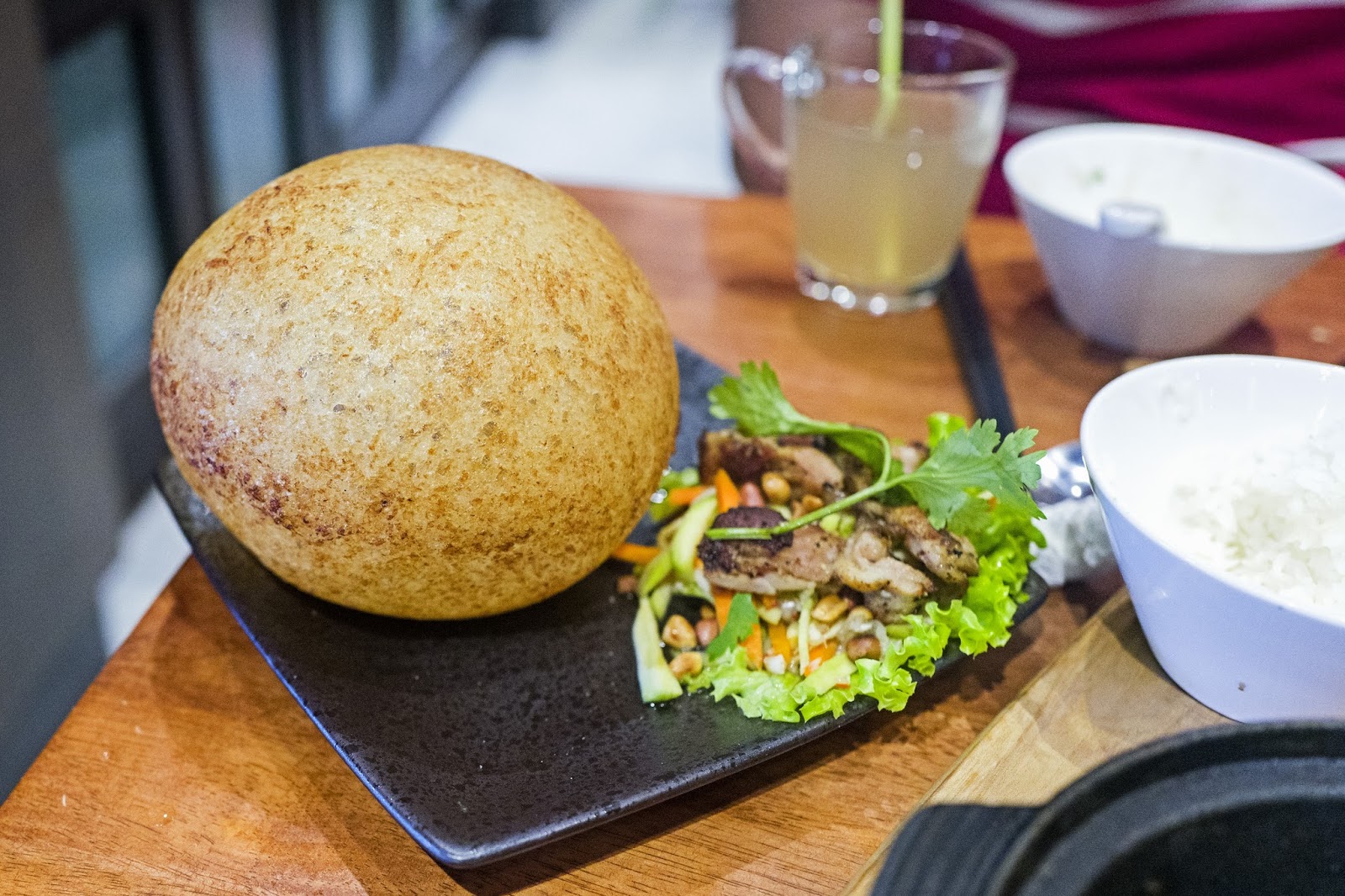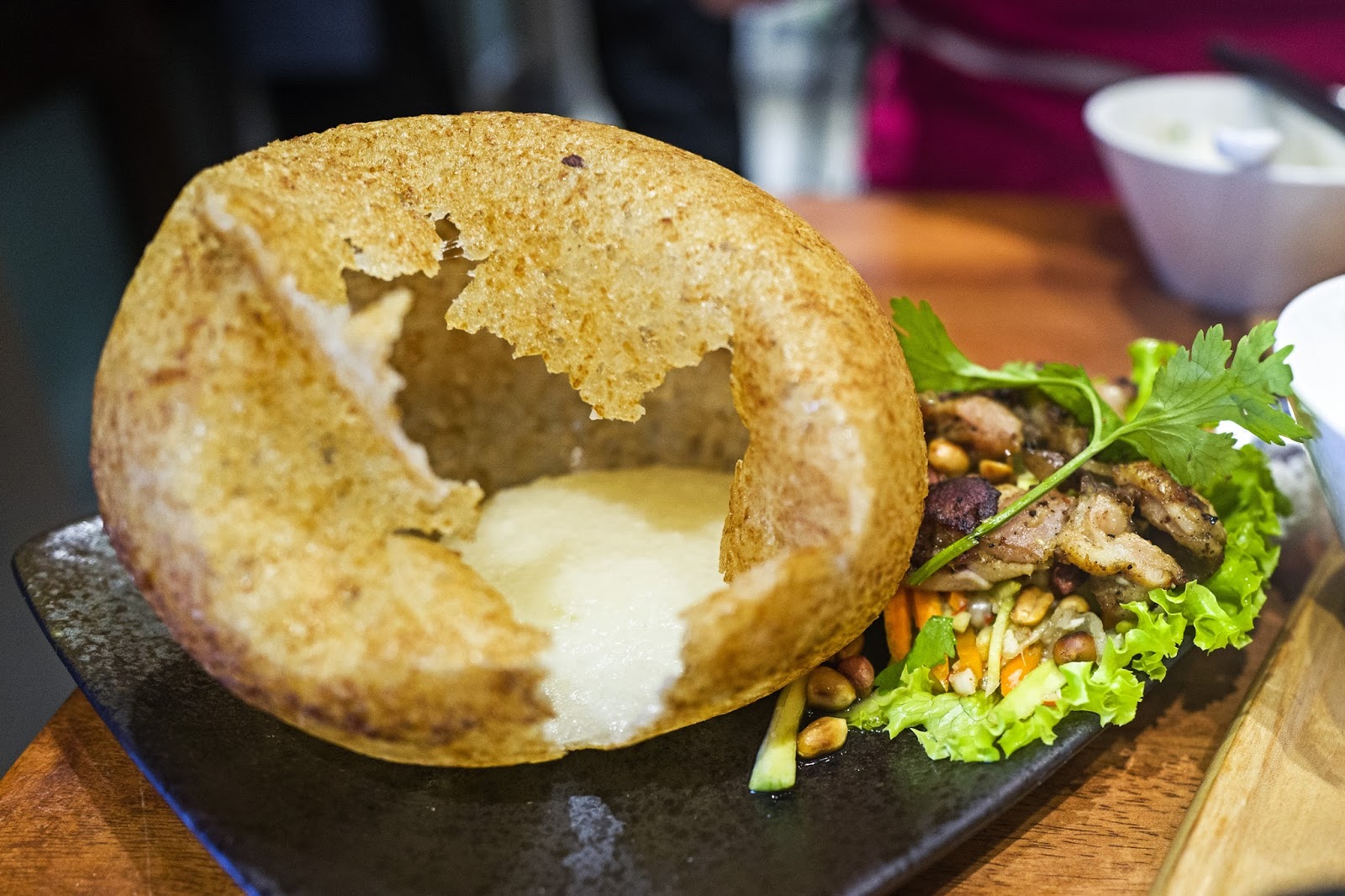 Desserts & drinks
But speaking of dessert, end with the caramel pudding (RM 6.90), which is strikingly more bitter than sweet.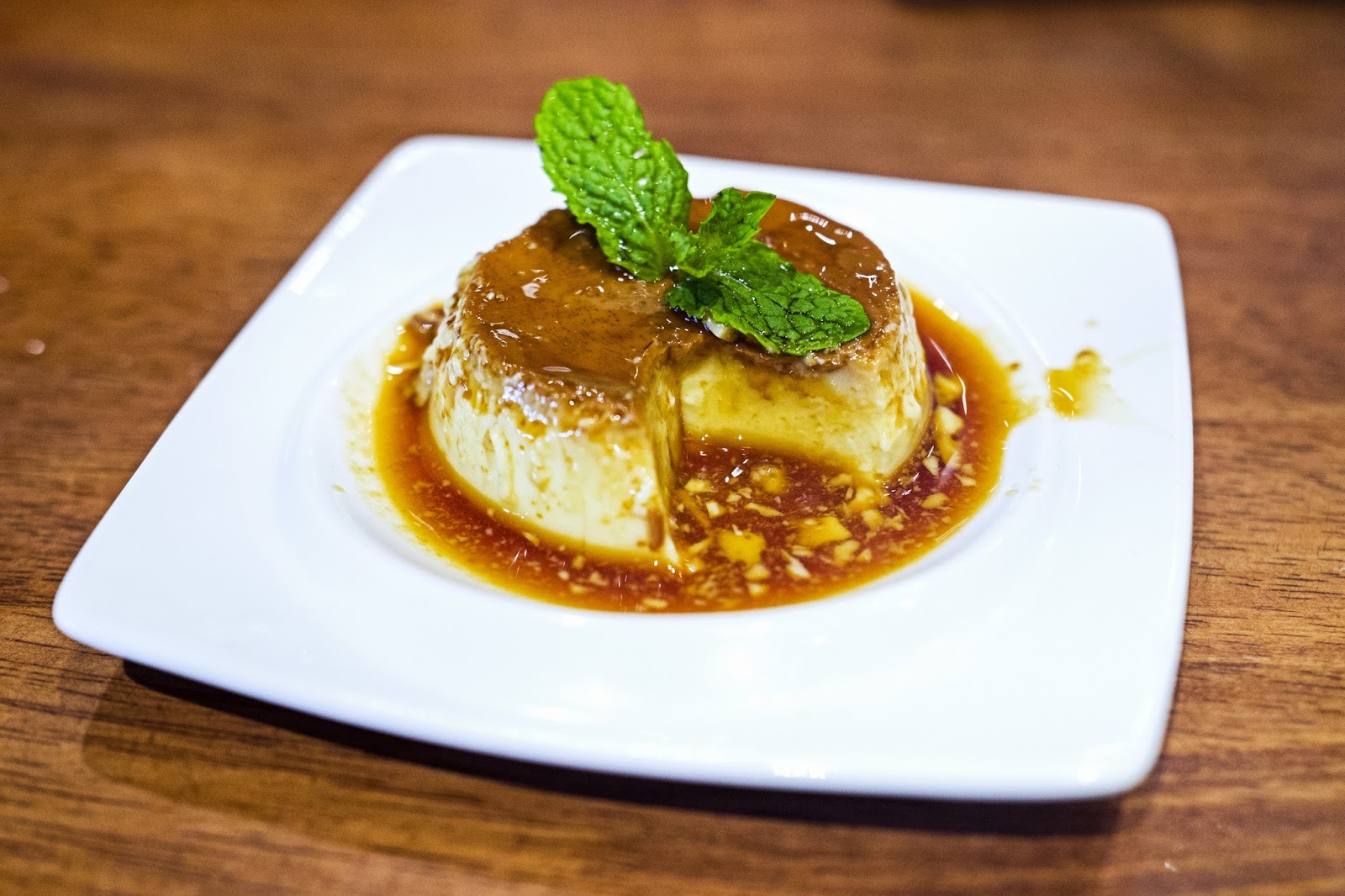 For drinks, there's plenty of diversity: the Nước Chanh and Chanh Xả Kem (RM 10.90) is a reinvigorating lime juice with lemongrass lime sorbet, while the Xả Gưng Nông (RM 7.90) features the aromatic flavours of lemongrass and ginger (adding some sugar sweetens the beverage while preserving the kick of lemongrass and ginger). The Cà Phê Trứng Nông (RM 9.90) is Vietnamese drip coffee with a top layer of egg – it's a little chocolatey, with the egg bringing a thicker texture to it, with condensed milk on the side to sweeten the deal.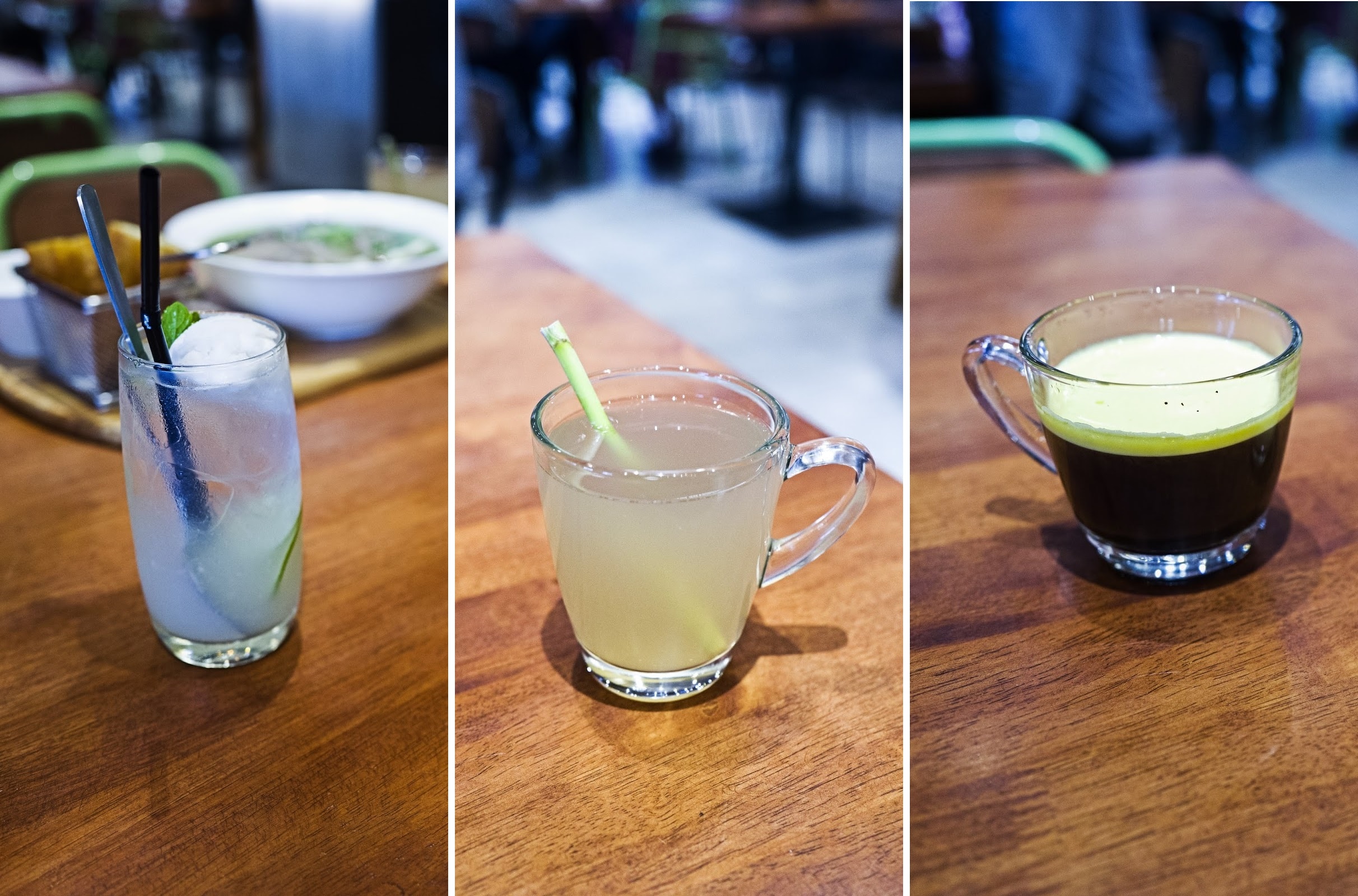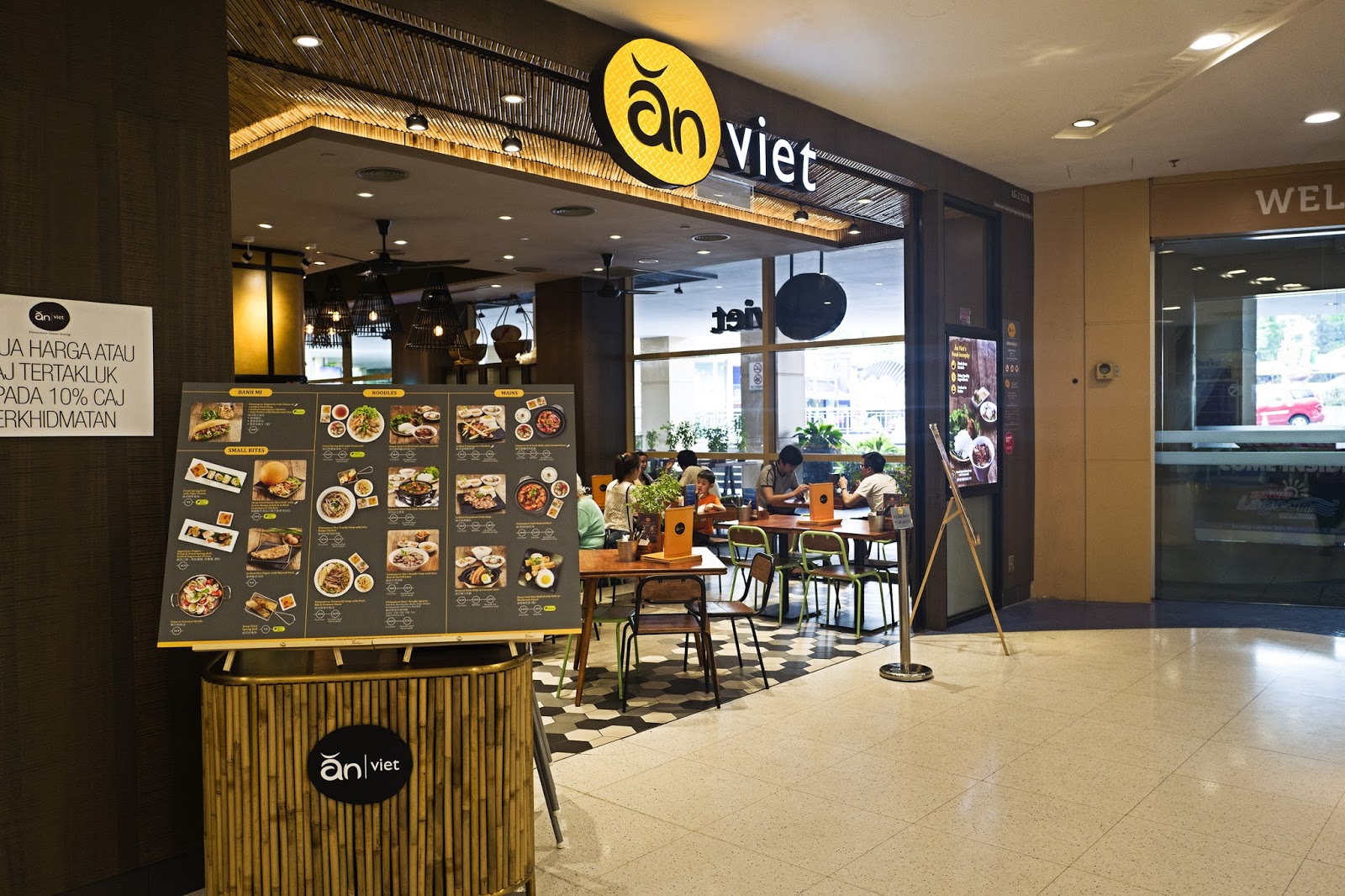 Location & Details
Address: LG2.127A (Blue Atrium, Near AEON), Sunway Pyramid, Bandar Sunway, Petaling Jaya, Selangor.
Hours: Mondays – Fridays: 11am-10pm, last order at 945pm; Saturdays, Sundays and Public Holidays: 10am-10pm, last order at 945pm
Tel: +603-5611-2226
Find: View directory for Ăn Viet here.