Ãn Viet at The Gardens Mall, Mid Valley: Restaurant review
Mid Valley's sole Vietnamese restaurant has a meaningful motivation – 'Ãn Viet' translates into 'Eat Viet,' and its aim is to encourage people to truly eat their food and to curb wastage. Serving portions of noodles and rice can be customised so that patrons order only what they can finish; plus, for everyone who finishes his or her entire meal, the restaurant channels RM0.10 to KOTO, a social enterprise that helps disadvantaged Vietnamese youths gain access to skill development opportunities.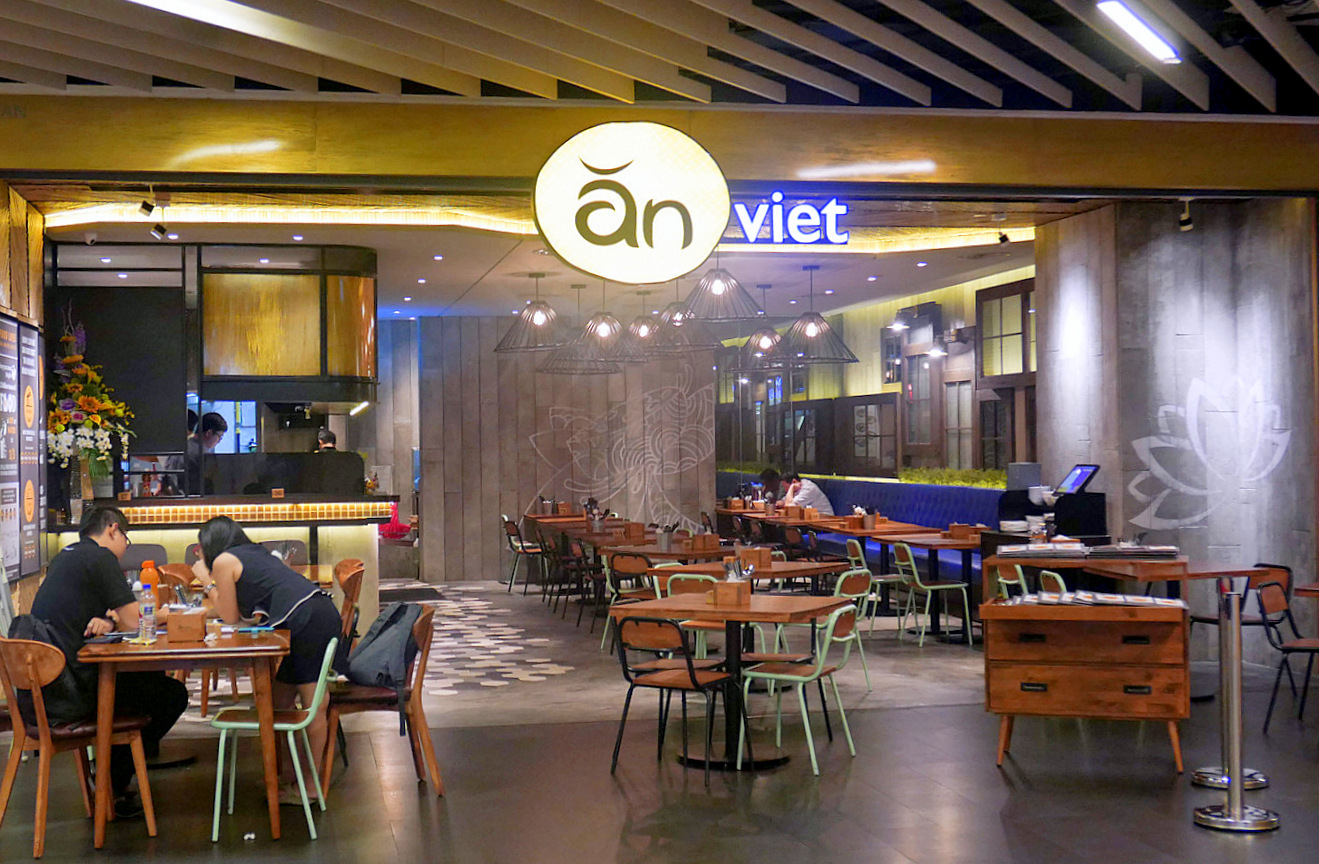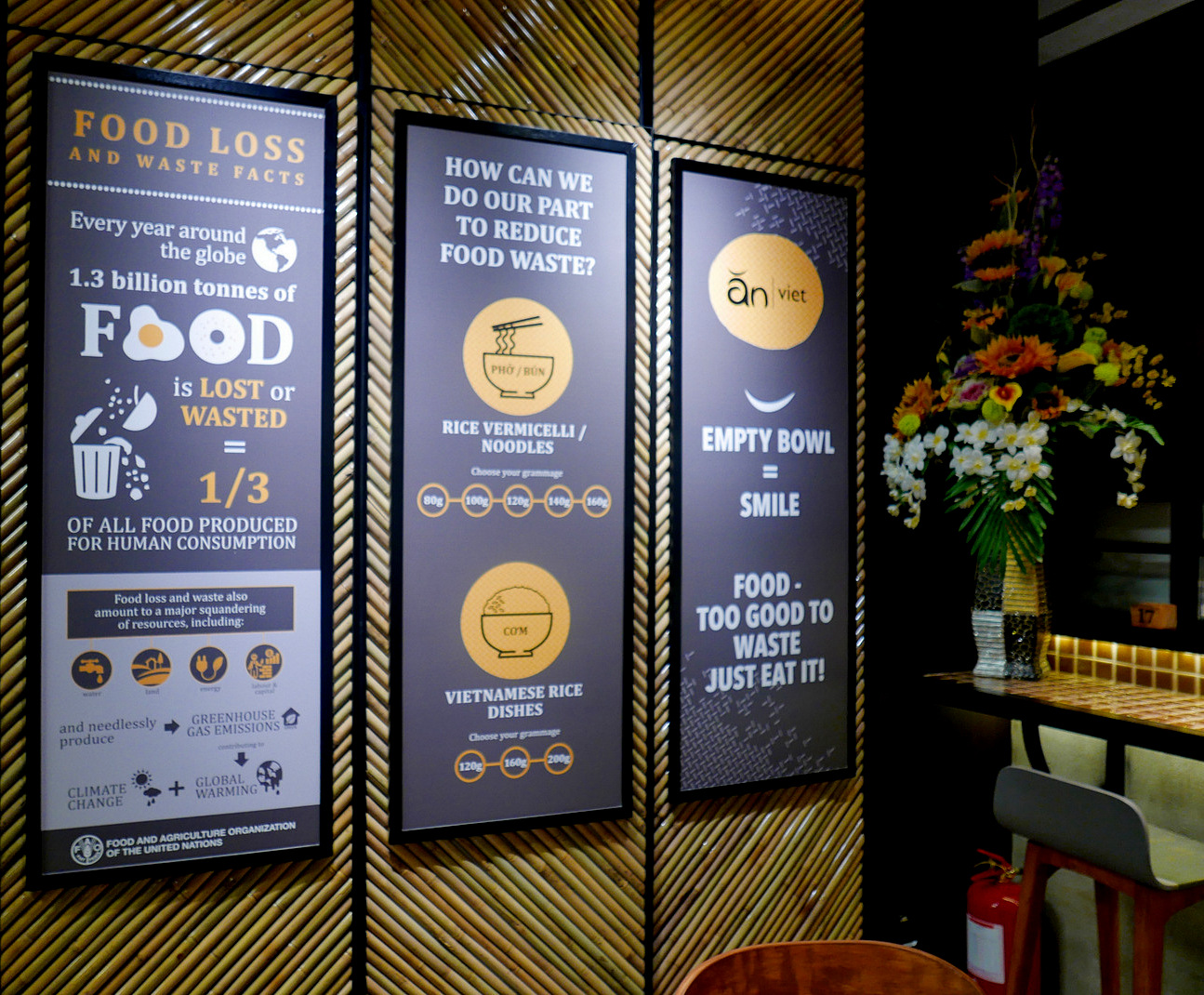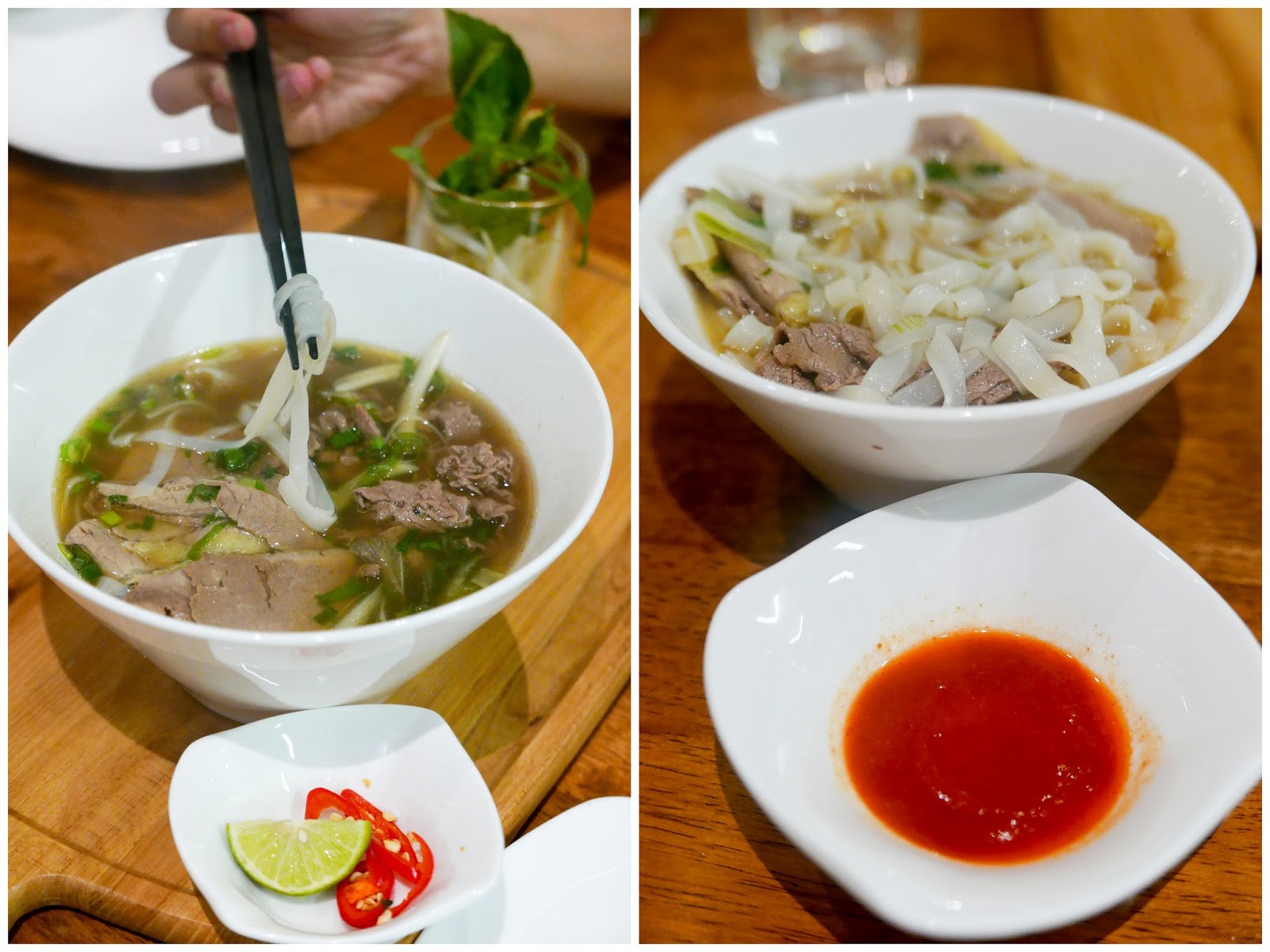 Curb your wastage
Have a bowl of Pho Bo to take in Ãn Viet's concept: You can order an amount of noodles based on weight – 80gm, 120gm, 160gm or 200gm – all for the same total price of RM18.90 per bowl. We found even the lighter servings sufficient for a single patron, so there's no need to choose the maximum weight unless you're extremely hungry. This Pho Bo is the less elaborate northern version, with a clear broth to showcase clean, natural beef flavours, extracted from 12 hours of simmering marrow bones, bolstered with Australian tenderloin and brisket meat, fresh basil, bean sprouts, lime juice and Sriracha hot sauce.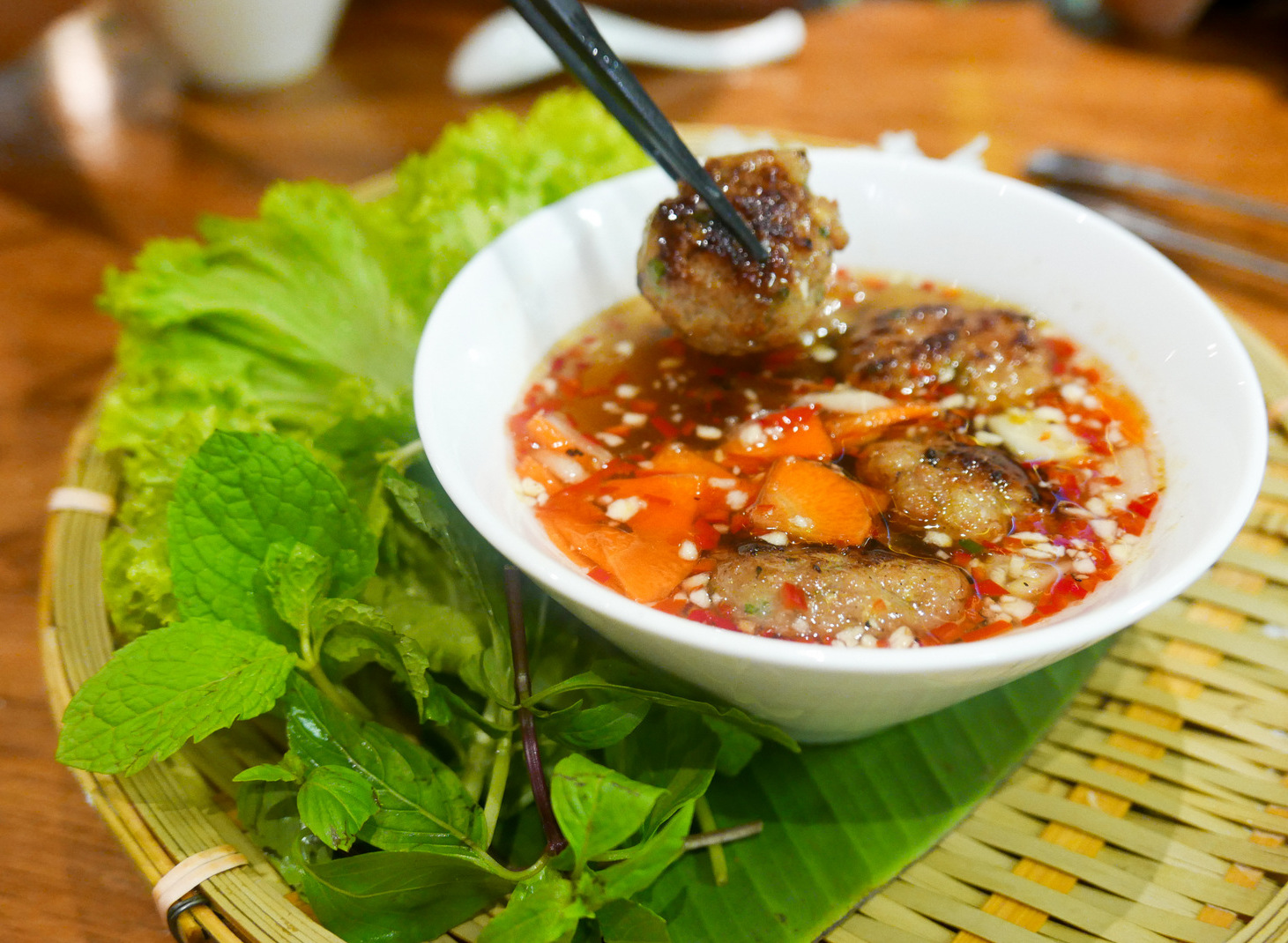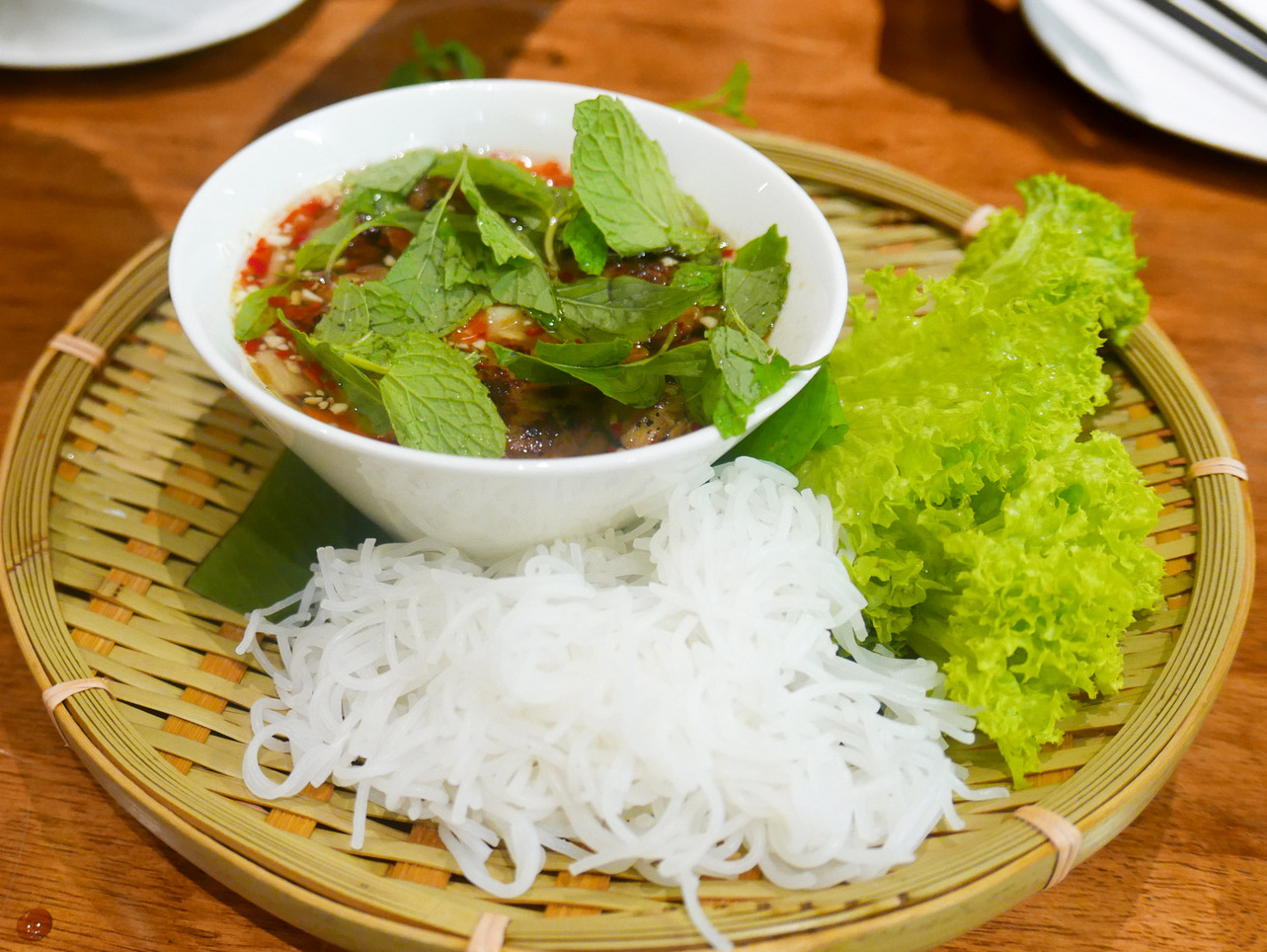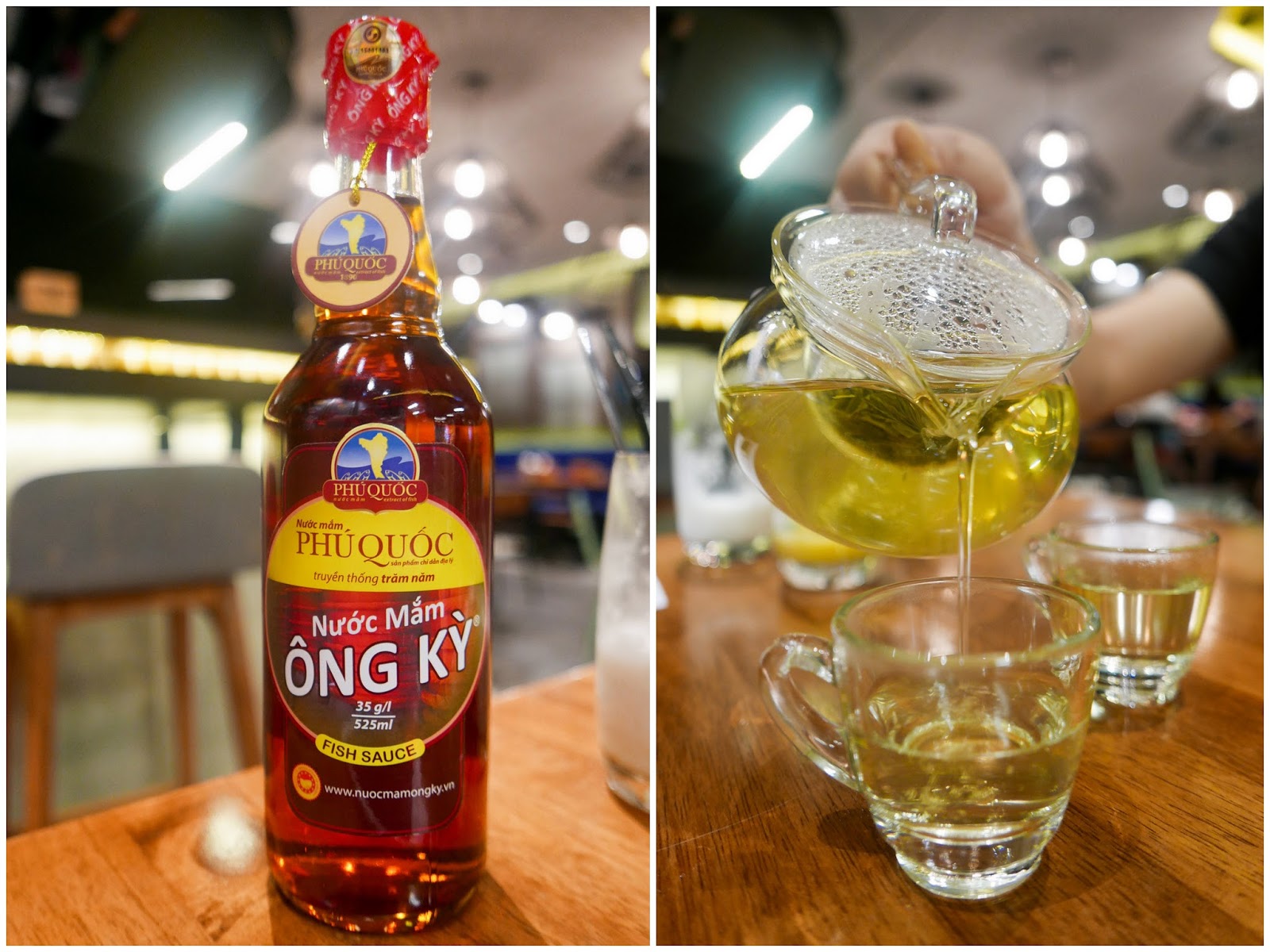 Recommendations from the chef
Flavours hew loyally to Vietnamese traditions, with a kitchen helmed by chef Nguyen Kim Tuyen, a native of northern Vinh Phuc province who has honed his craft in his home nation, as well as Australia, China and Malaysia. His recommendations include Bun Cha (RM17.90), comprising marinated grilled pork belly slices and minced pork patties with pickled green papaya and carrots, served in fish sauce, meant to be dunked with vermicelli, mint leaves, basil and green coral, with everything enjoyed together for the quintessential Vietnamese experience filled with zesty nuances. There are numerous behind-the-scenes touches to uphold high standards here: Many of Ãn Viet's ingredients are meticulously sourced from Vietnam, including rice paper, rice noodles, vermicelli and fragrant lotus tea, as well as flavoursome fish sauce made with prized anchovies from the plankton-rich waters off Phu Quoc island.
Vietnamese favourites
Ãn Viet's capabilities extend across the greatest hits of Vietnamese gastronomy, from perennial favourites like Goi Cuon (RM8.90; the ultimate zero-guilt Vietnamese snack of rice paper rolls packed with tiger prawns, wholesome herbs and vermicelli) and Bo La Lot (RM10.90; betel leaves wrapped around juicy minced beef made robustly aromatic with lemongrass) …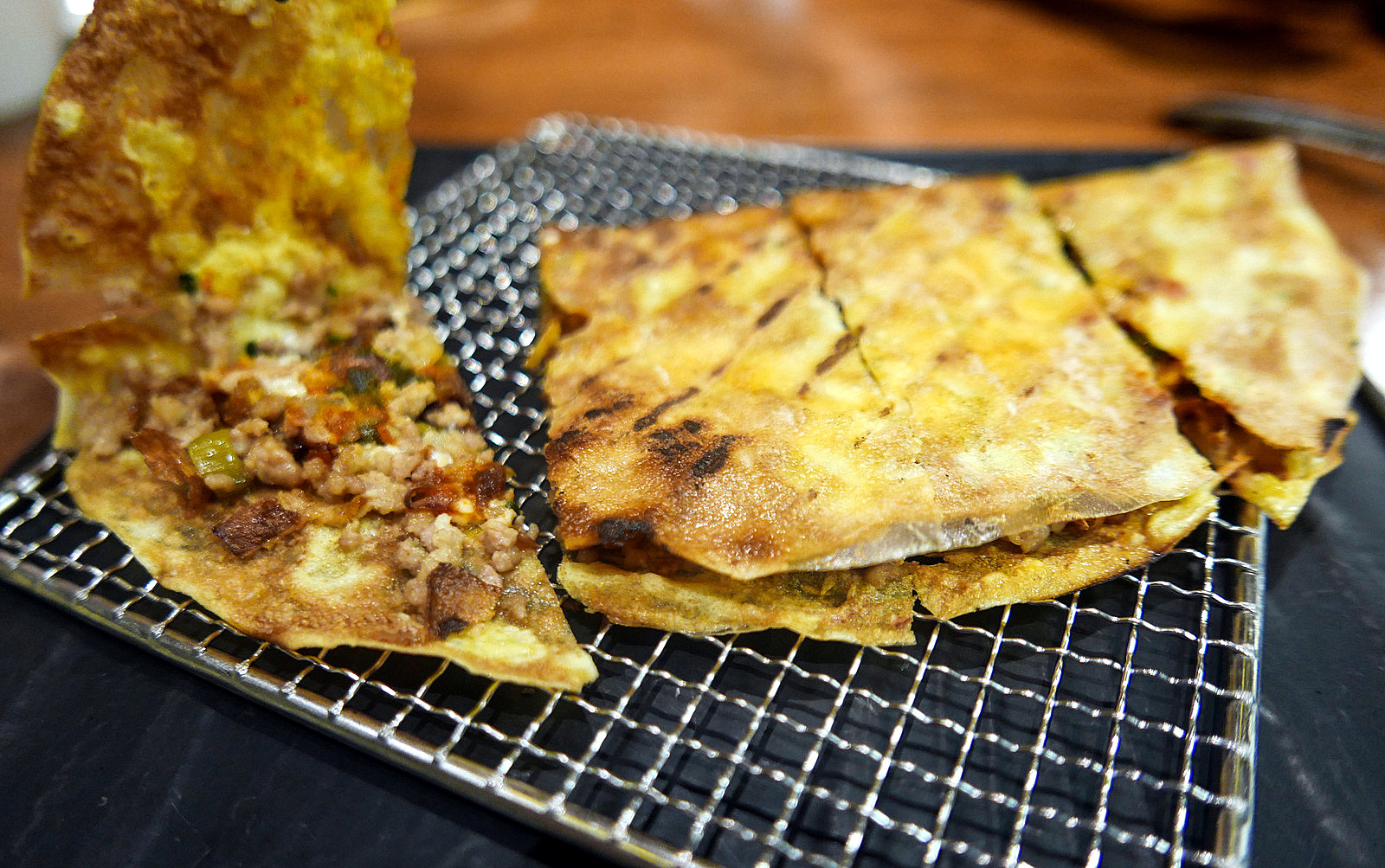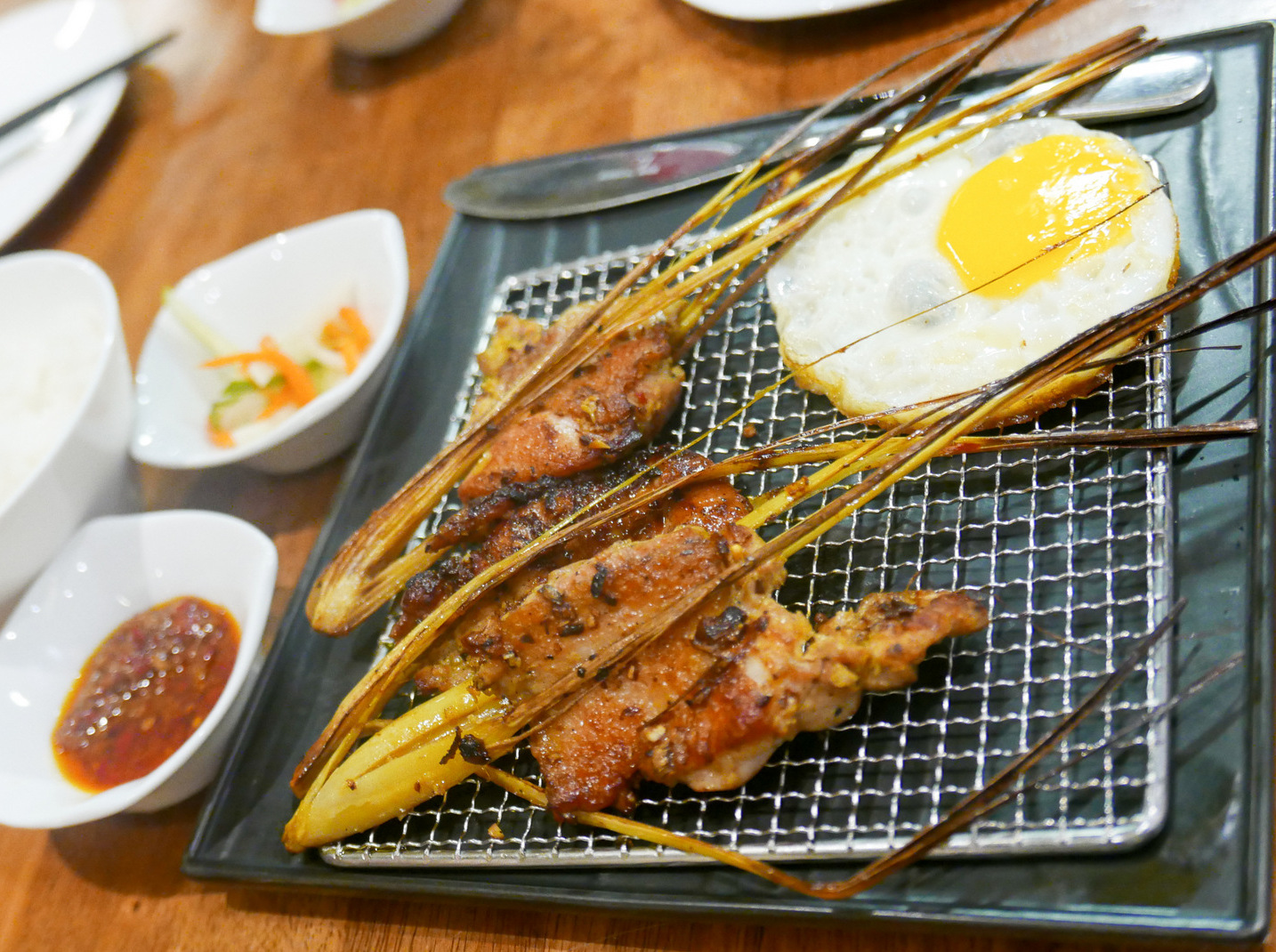 … to the grilled goodness of Banh Trang Nuong (RM8.90; crispy rice paper pancakes cooked over a slow fire with a punchy stuffing of minced pork, quail's egg and dried shrimp) and Lemongrass Chicken (RM15.90; golden-brown boneless marinated pieces of thigh meat served with a fried egg). Prices are kept moderate, making this a reasonable decision for lunch or dinner.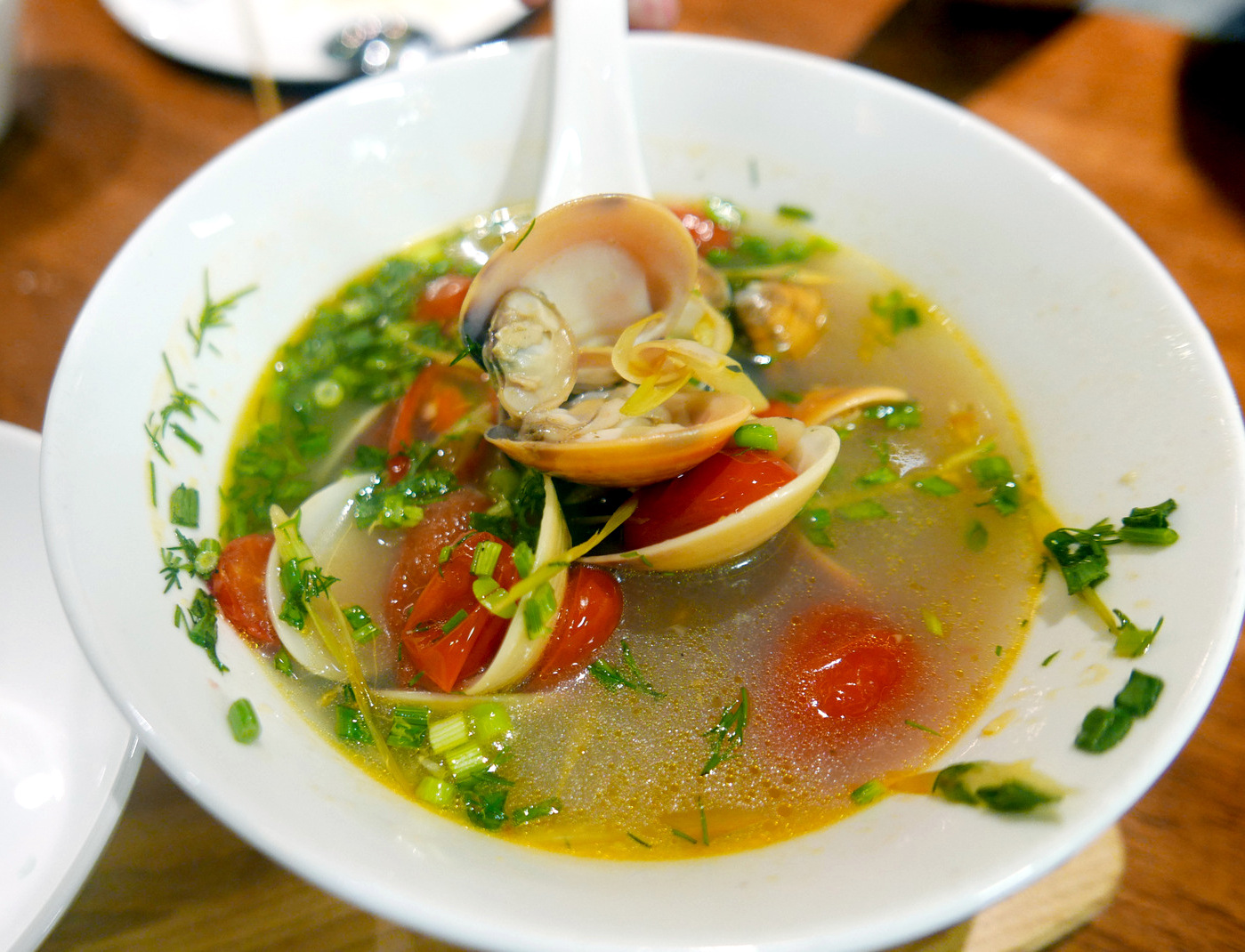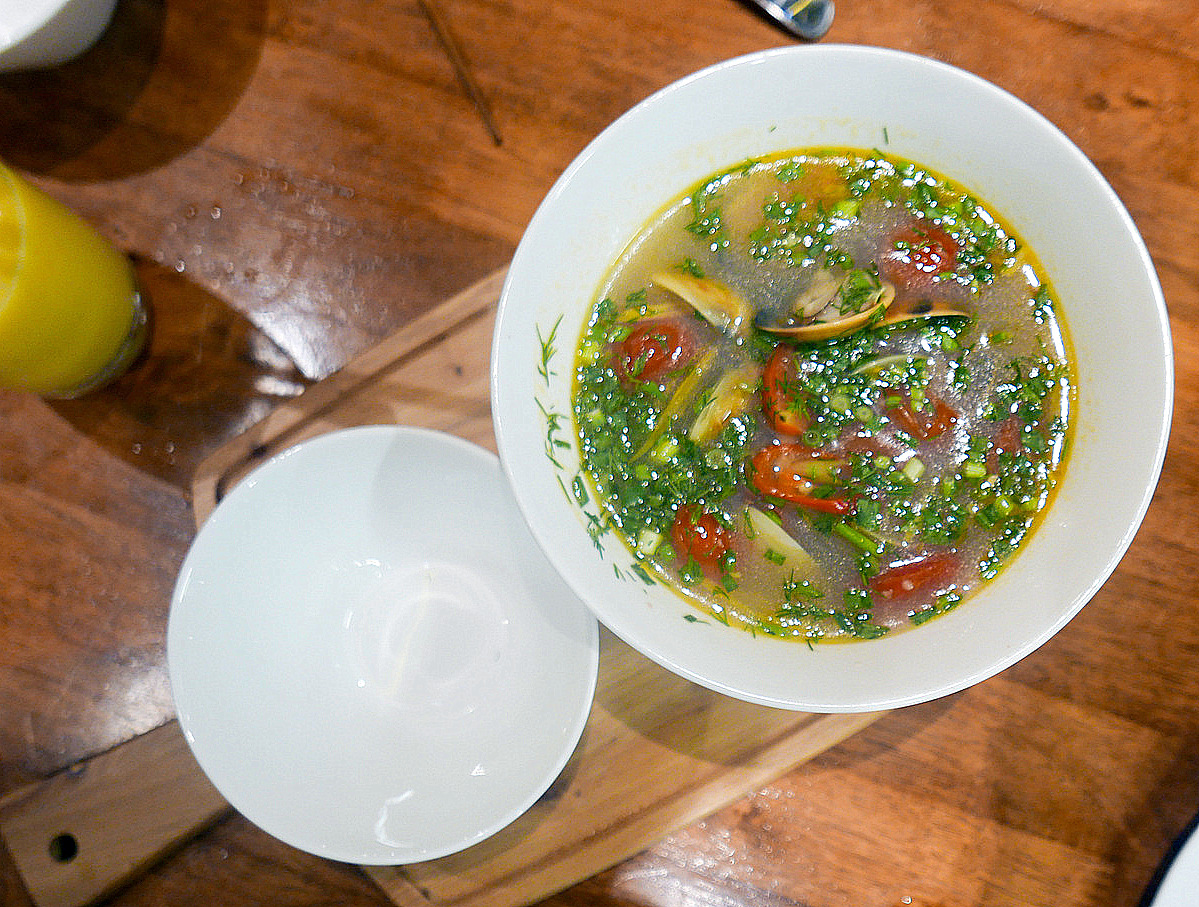 Our favourite offering is the Canh Chua Ngao (RM13.90), a beautiful broth flooded with the uplifting sweetness of clams and coconut water, potently balanced with cherry tomatoes, lemongrass, dill and chillies – soul food that warms and restores the spirit.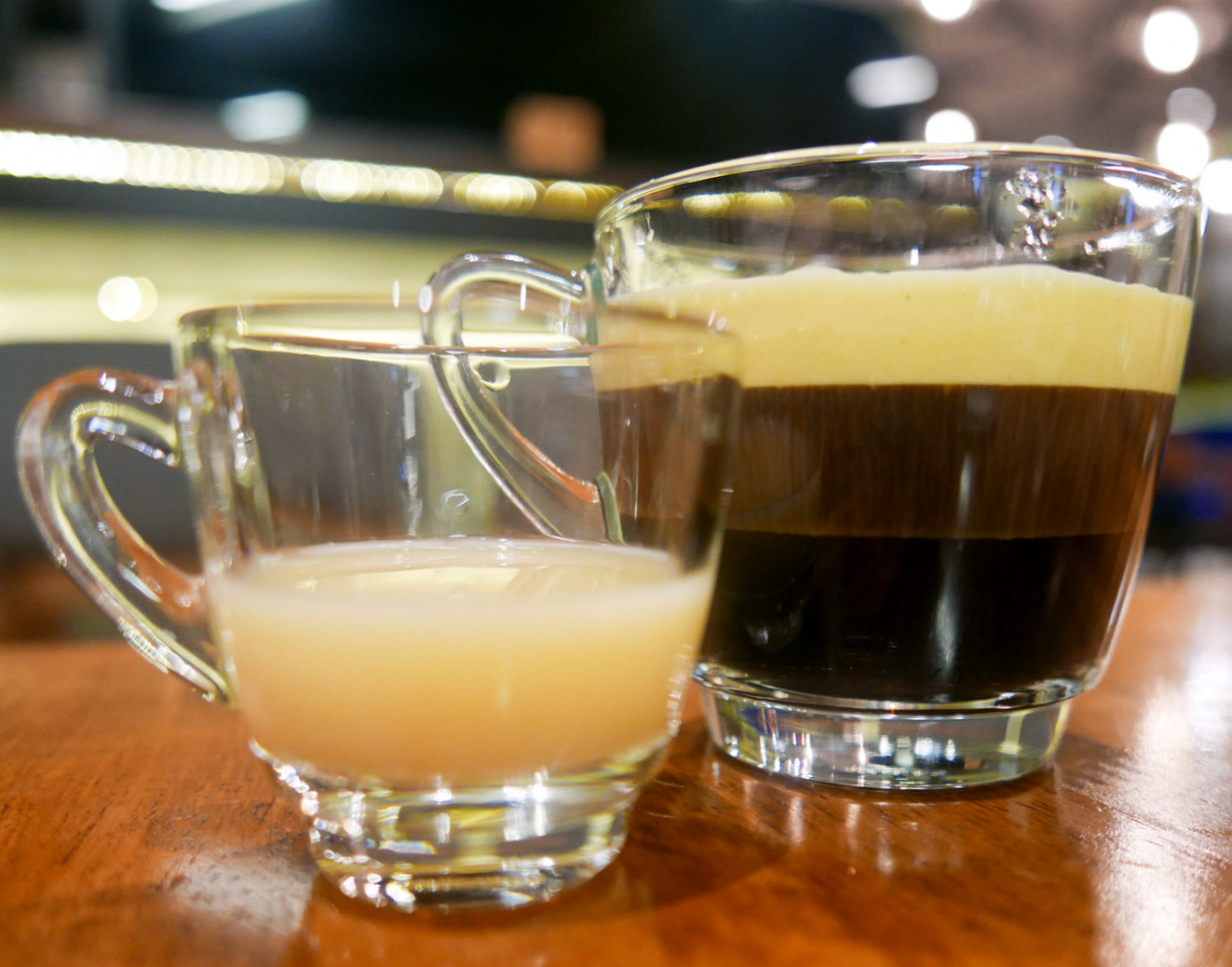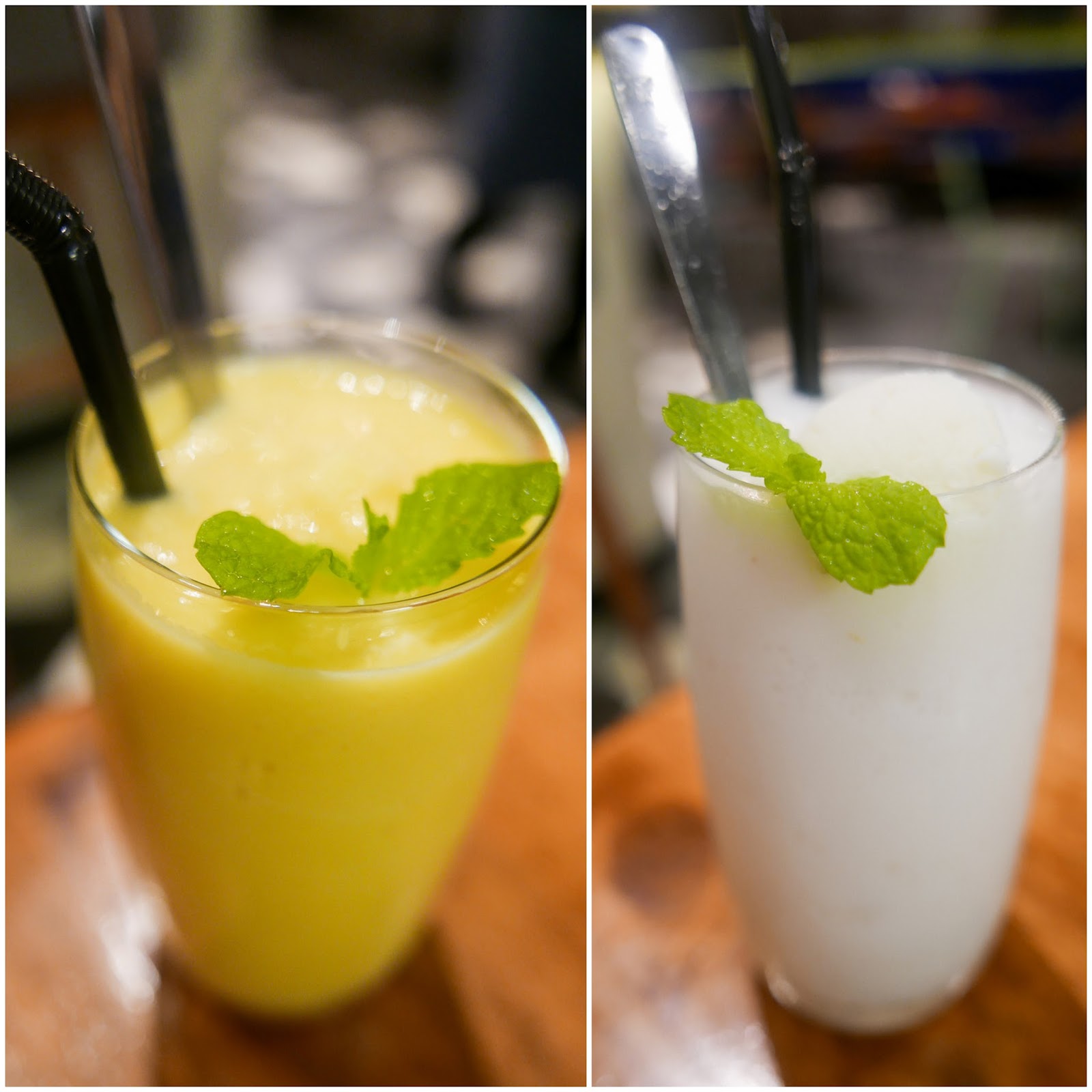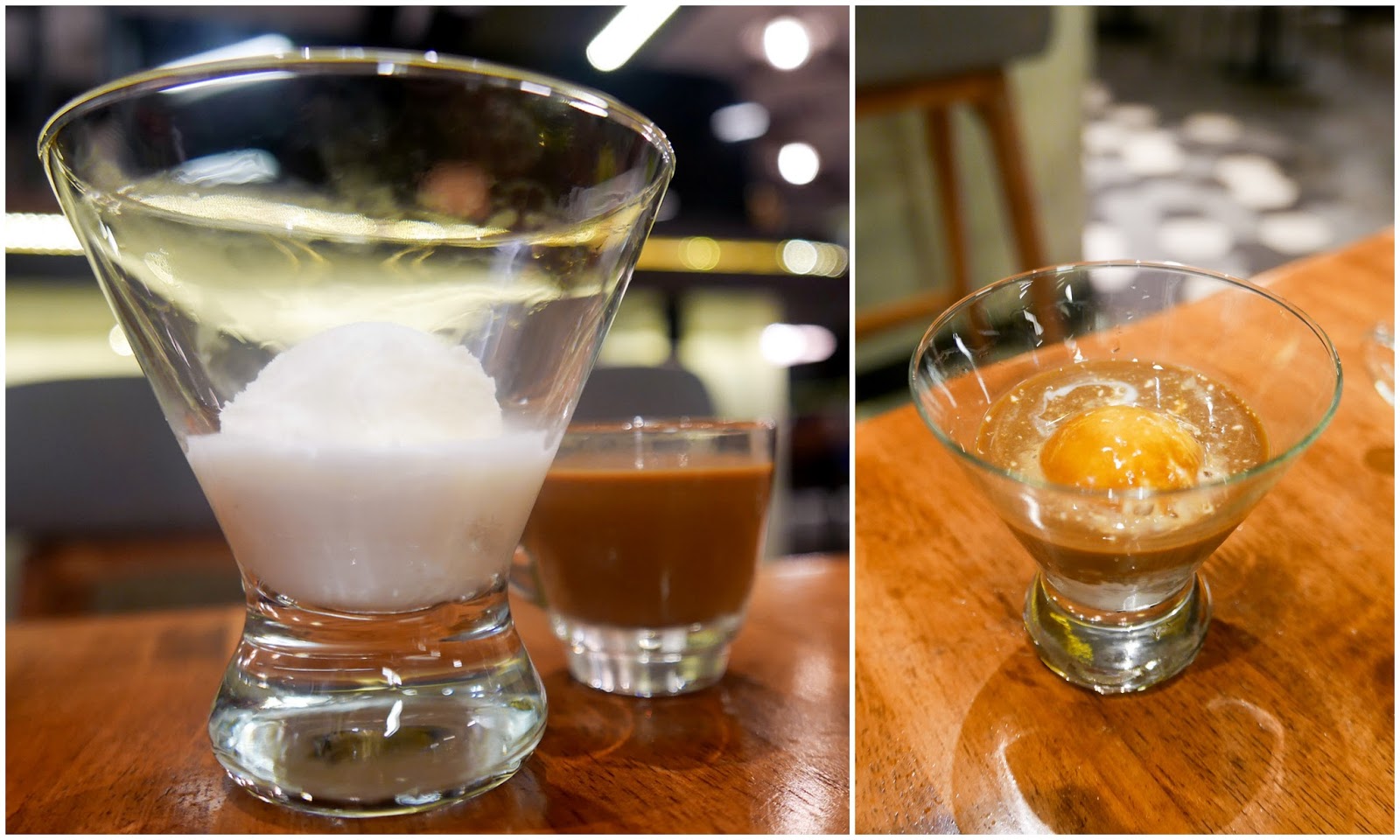 Drinks and dessert
Meals can be complemented and concluded with interesting drinks and desserts – Vietnamese drip coffee layered with egg yolk makes for a richly textured, invigorating hot beverage (RM8.90), while cool comfort can be uncovered in the jackfruit and coconut ice-blended creations (RM10.90). For a blend of the classic and contemporary, check out the Viet-ffogato (RM9.90), a unique twist on the affogato – drip coffee poured over condensed milk ice cream and coconut milk. Thanks to Ãn Viet for having us here.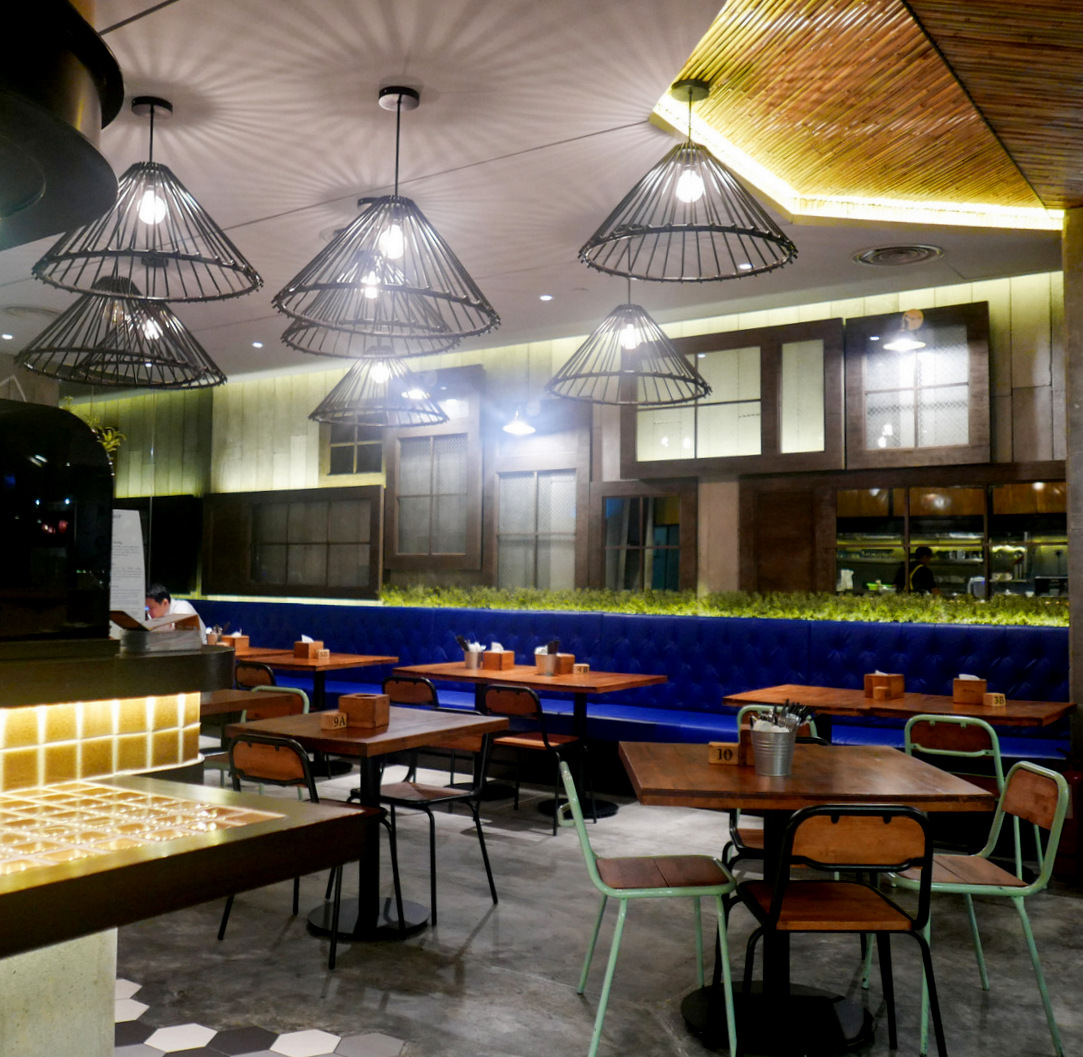 Location and details:
Ãn Viet
LG-203B, The Gardens Mall, Mid Valley City (near Cold Storage), Kuala Lumpur.
Monday to Satuday, 1130am-10pm; Sunday and Public Holidays, 11am-10pm.
Tel: 03-2201-1191