Visiting the charming little Via Pre restaurant in Bukit Damansara got off to a terrific start, as the parking around the outlet – which is situated along a far less-trafficked road than you might expect for this area – was an absolute breeze. In fact, we were told the only time getting in and out at all was an issue was during school pick-up times, as Stella Maris International School is just around the corner.
We took our seats in the small indoor space, though there are some tables outside, as well, and started perusing the menu, quickly realising we were in for a treat.  Even the first page was hard to get past, so alluring were the choices of Italian tapas, antipasto, and even hearty salads. We tried the Fake Parmigiana (RM32), unable to resist the unconventional name, and what a fantastic dish – eggplant and mozzarella fritters in a lovely tomato coulis with basil cream and buffalo mozzarella. It was superb! We also liked the Polpette (RM32), a dish of duck meatballs in a small puddle of cheese fondue, accentuated by air-fried farinata.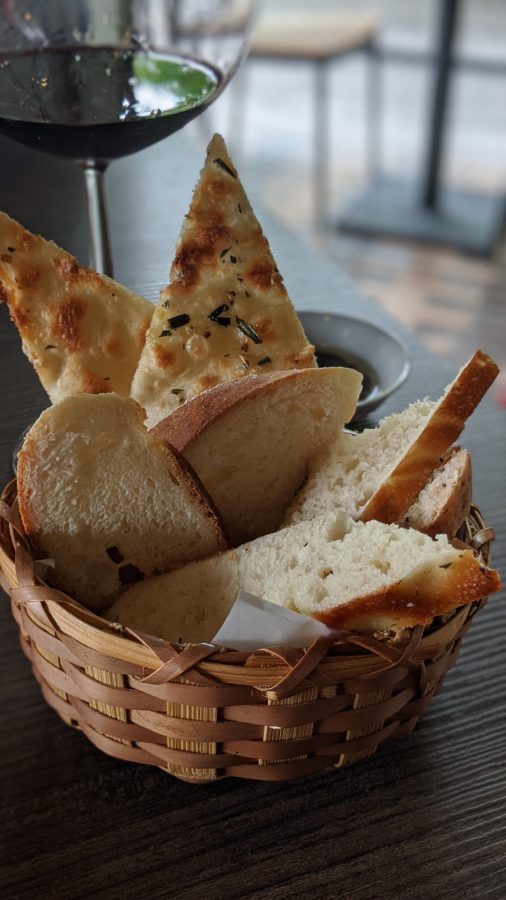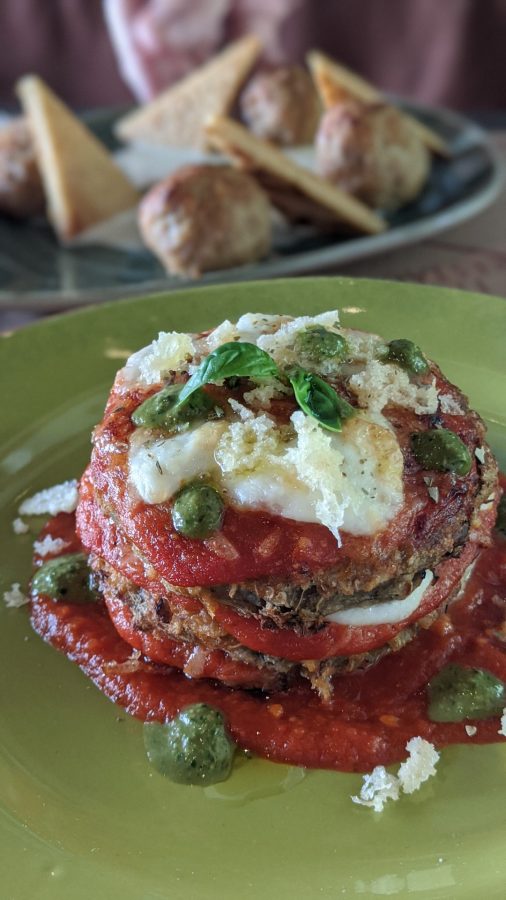 The pasta selections at Via Pre are incredible: the handmade pastas, Pumpkin Gnocchi, and Rigatoni Bolognese all caught my eye, but the Rigatoni Carbonara (RM32) – with crispy duck bacon, pecorino Romano cheese, an egg, and most importantly, no cream – really set the standard. We also tried the Pappardelle (RM36) with beef and veal ragout, veal and minced beef sausages, and a mix of sautéed wild mushrooms. We also savoured an off-menu handmade Spinach and Ricotta Ravioli (RM42) dish that was on offer, which was fabulous.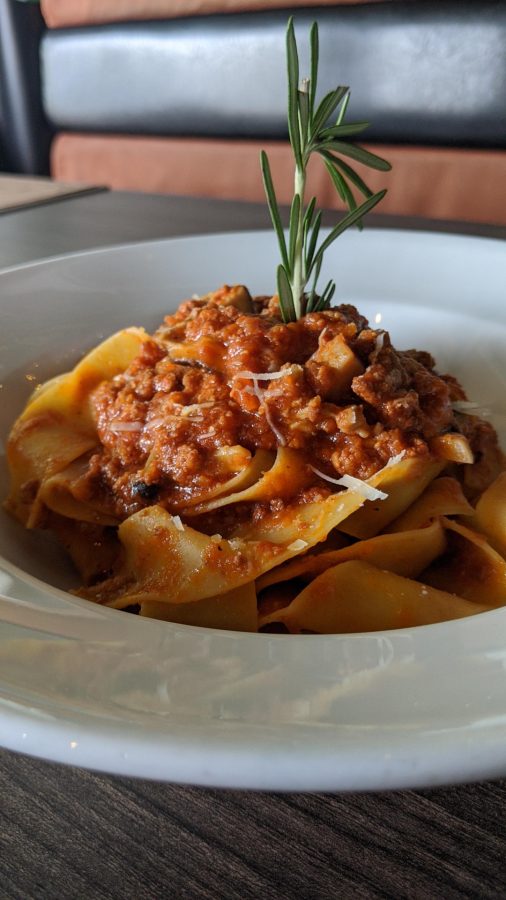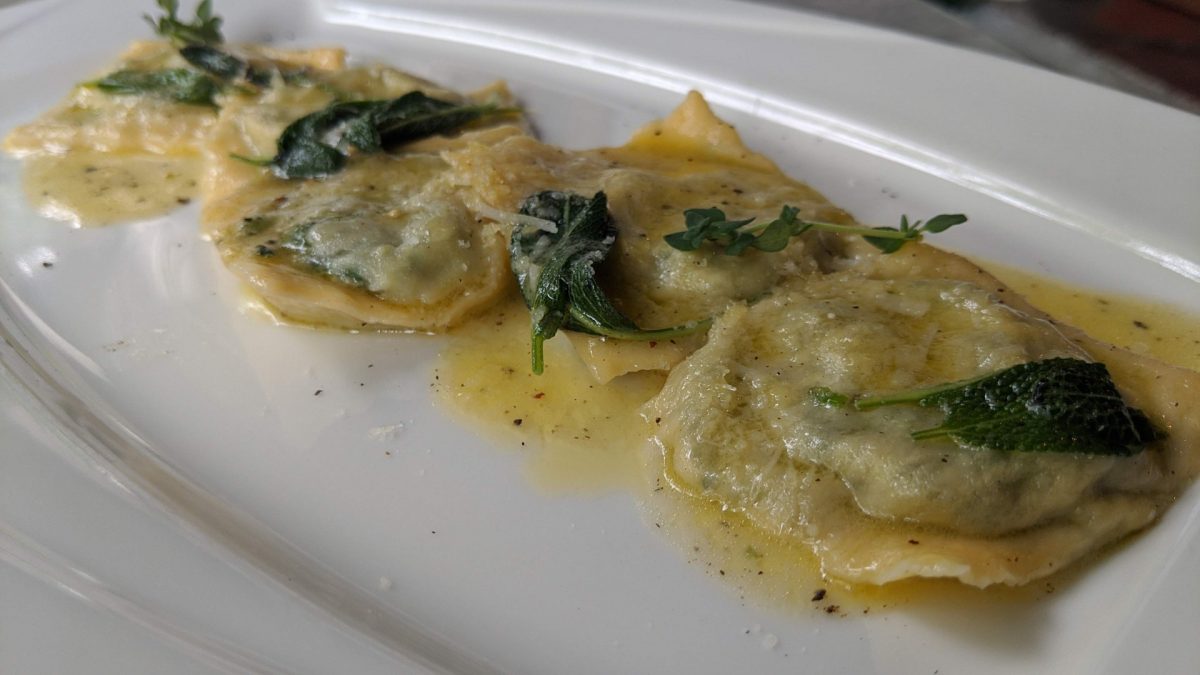 There are also pizzas here, which we didn't try this time, but will go back for, most likely for Via Pre's outstanding lunch special, which they run Tuesdays to Fridays from 12 to 3pm. There are some set lunch meals for RM28 that look amazing, but the value of the pizza lunch sets is hard to believe… the full-size pizza of your choice (three varieties are offered), plus a glass of beer or juice, for just RM29.
On the mains, we loved the Italian Chicken Skewers (RM39) and the beautiful Veal Rolata (RM69, and possibly enough for two if you supplement with a starter), a slow-cooked veal and sausage roll served with fresh vegetables and potatoes gratin. Just outstanding, especially with the meat dipped in the accompanying mustard and meat sauce.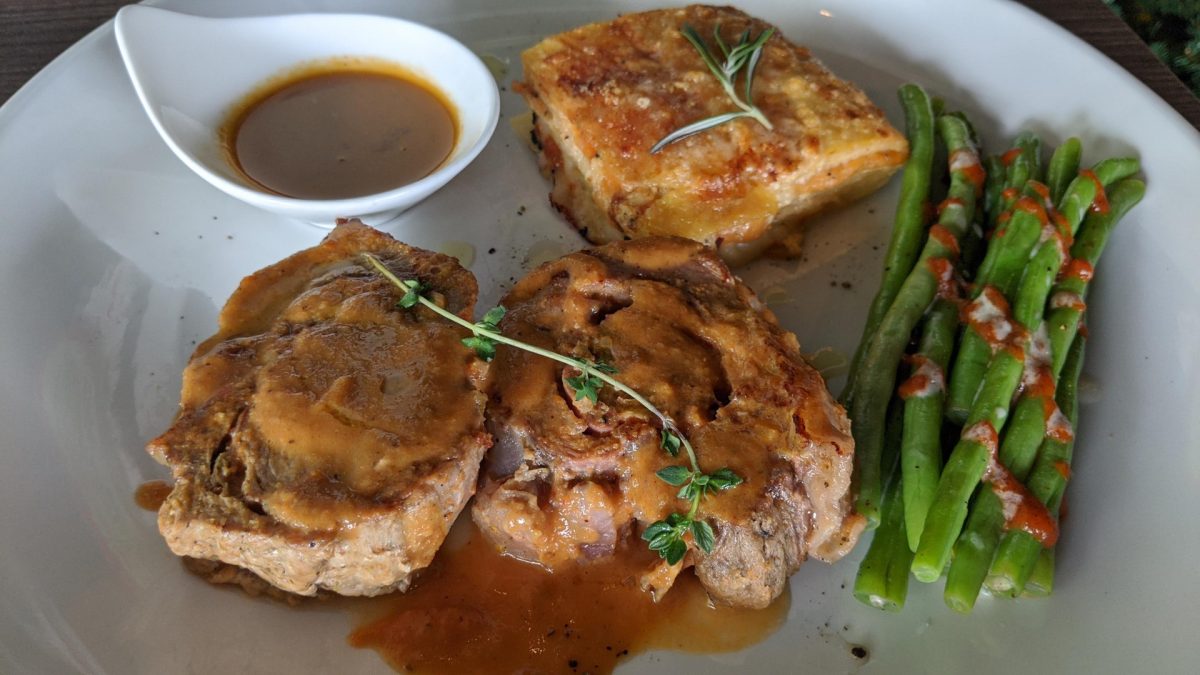 There are no less than eight desserts on the menu, and while you probably won't ever go wrong with a classic Italian gelato here, the real standout, though, has to be the Tiramisu (RM24), that classic Italian dessert of espresso and Marsala liqueur, creamy mascarpone, and Savioardi biscuits. Dusted with fine cocoa, this was a fitting end to a superb Italian meal, especially alongside some of the best Italian coffees we've enjoyed in recent memory.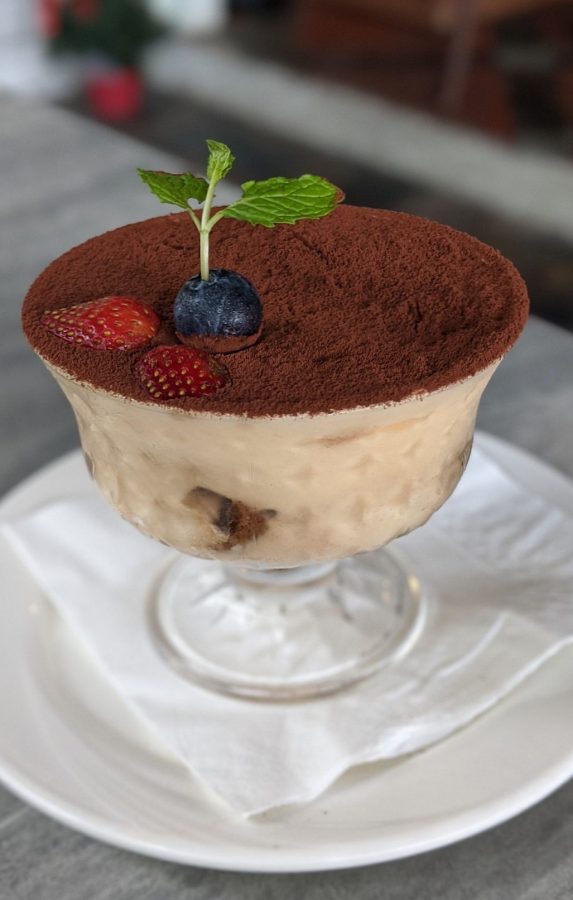 A couple of other special notes about Via Pre… First, the wine list is outstanding, with an unsurprising focus on the marvellous wines of Italy. The prices are quite reasonable, with plenty in the RM130 to RM250 range, and there's a wide selection from which to choose. If you want to bring along a bottle of your own wine, the corkage is RM50, but if you buy a bottle as well, the corkage on your own bottle will be waived. (There's also an array of craft beers available; the selection changes and is displayed on a chalk board.)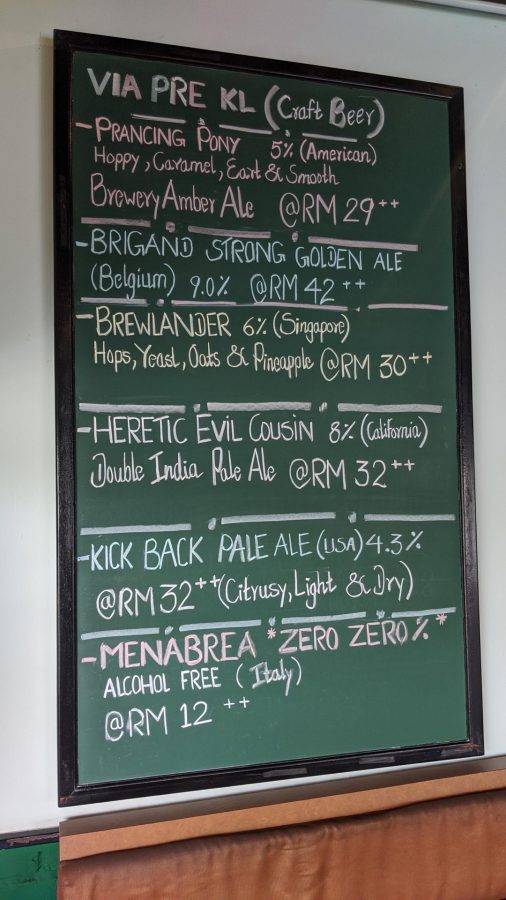 Second, we were both delighted and impressed by the friendly, personable, and efficient service, which always elevates a nice dining experience. All in all, we certainly recommend Via Pre as a charming little neighbourhood restaurant that serves up tasty and authentic Italian food in a charming bistro-like atmosphere. The effortless parking here is just the cherry on top!
Note: Via Pre in KL is pork-free, while their larger Penang outlet, located in George Town, serves pork.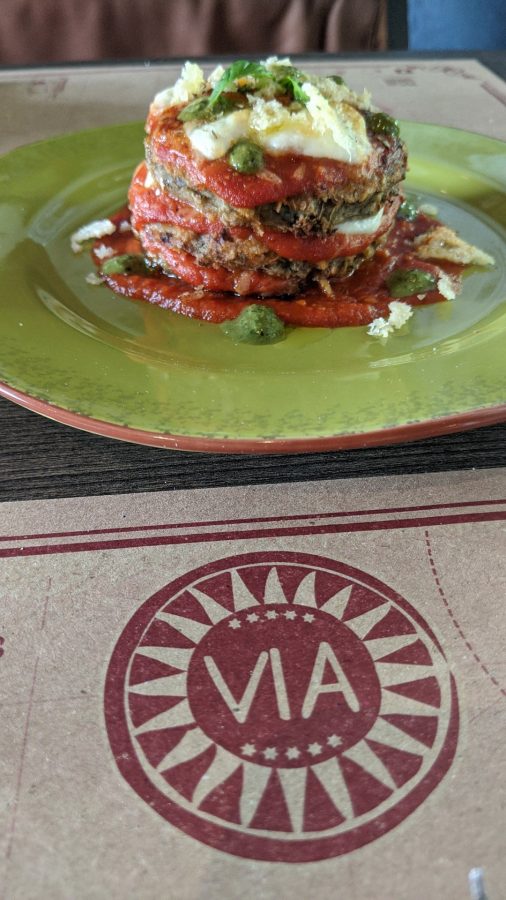 LOCATION & DETAILS
Via Pre Italian Restaurant
25 Lorong Setiabistari 2, Bukit Damansara
50490 Kuala Lumpur
Closed Mondays
T: 03-2011-2003
W: www.via-pre.com
Reservations accepted