Vantador at Desa Sri Hartamas: Restaurant Review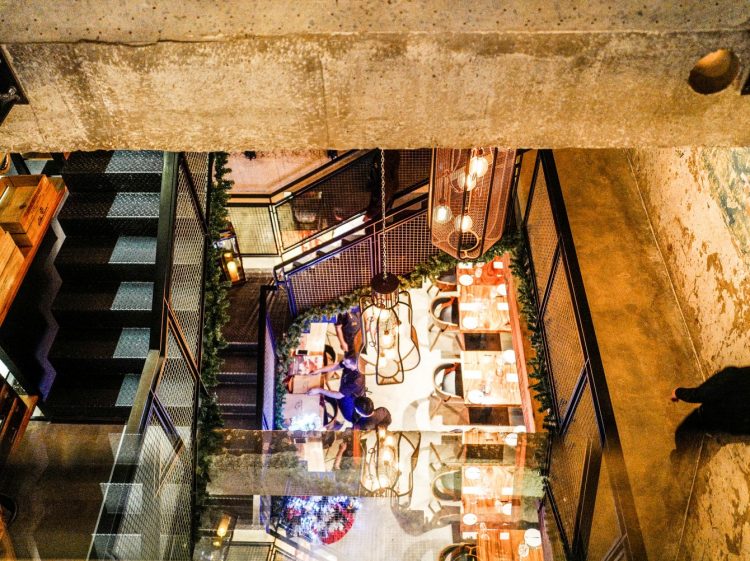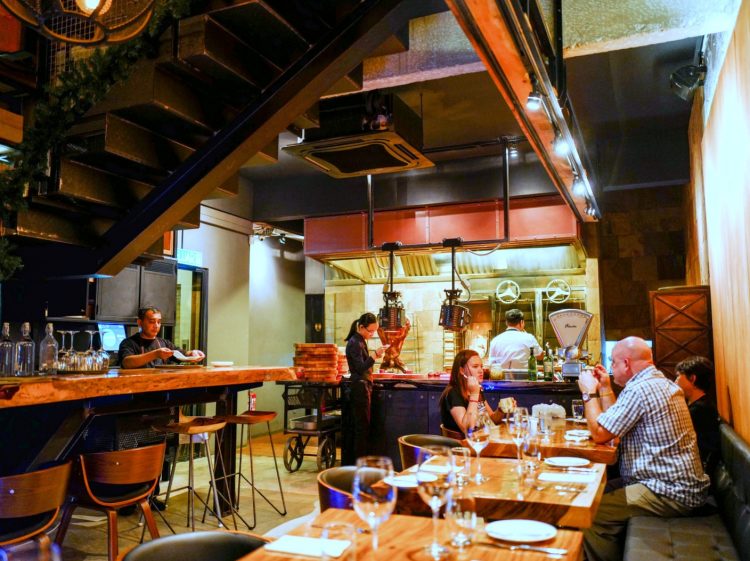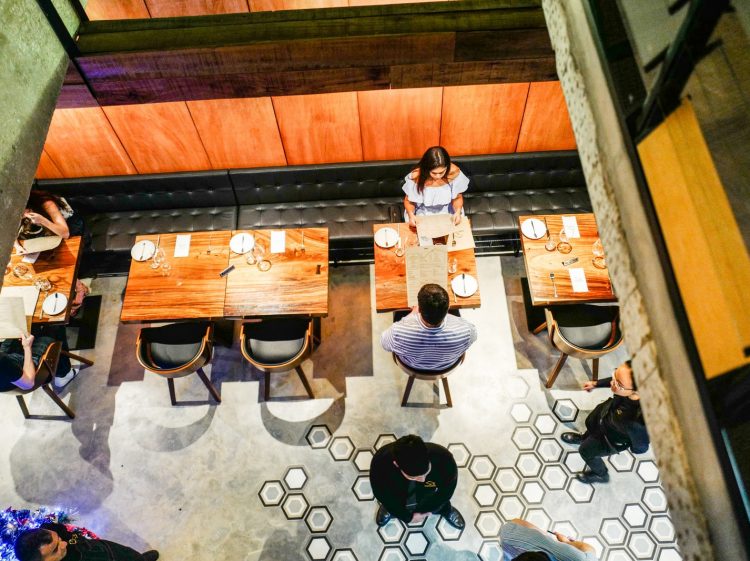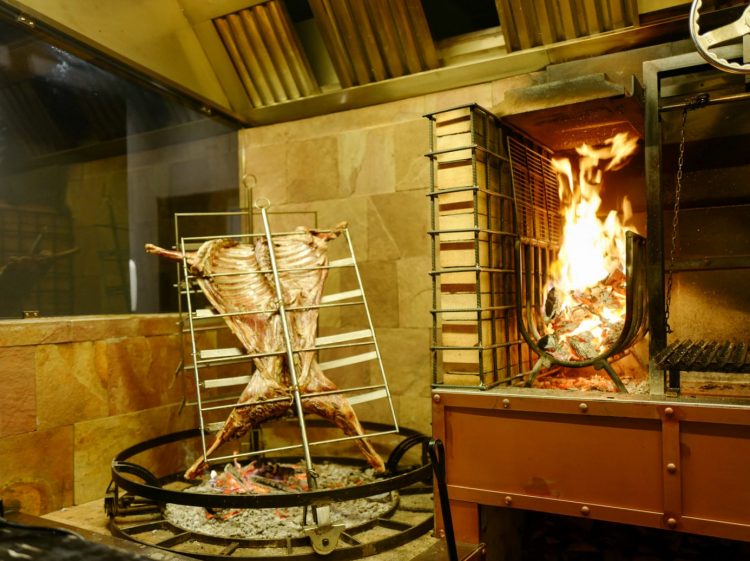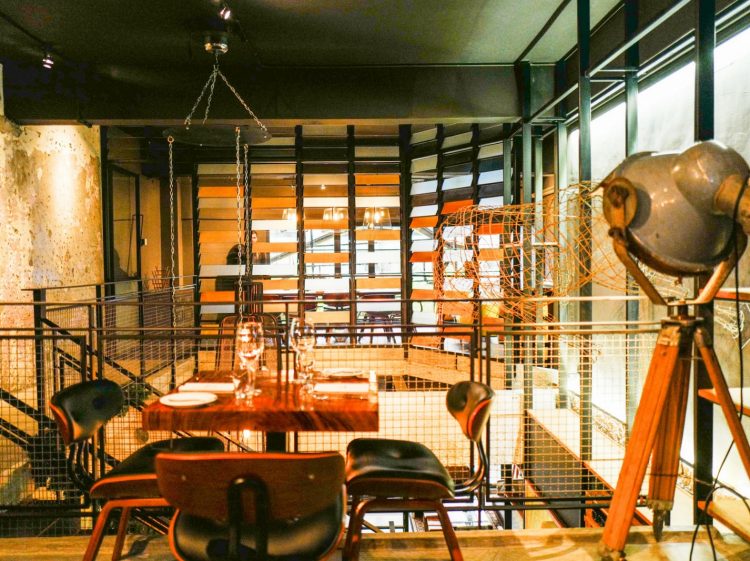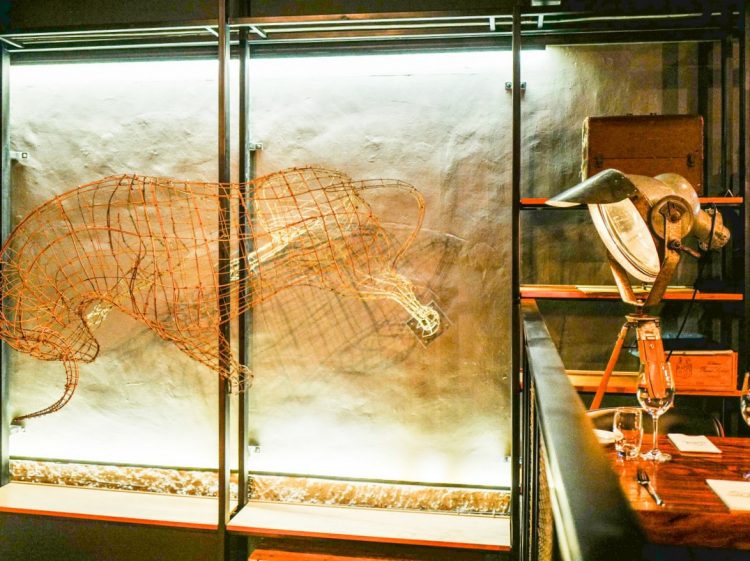 One of KL's most charismatic steakhouses, Desa Sri Hartamas' new Vantador is a cavern for carnivores, taking meat hounds on a genuine gastronomic adventure with Argentinian chef Ramiro Moya, for a feast of gnaw-worthy beef and more.
Vantador describes itself as a 'dry-aged steak boutique,' and it lives up to that promise – the conscientiously curated choices come from from cattle that include Spain's highly rated Rubia Gallega (hailed by some as the world's best beef); Wagyu of the superior Tajima bloodline, raised in Australia's Margaret River; free-range Angus from Tasmania state's King Island; and the Hereford breed, free of antibiotics and hormones, from Victoria state.
Meet the meat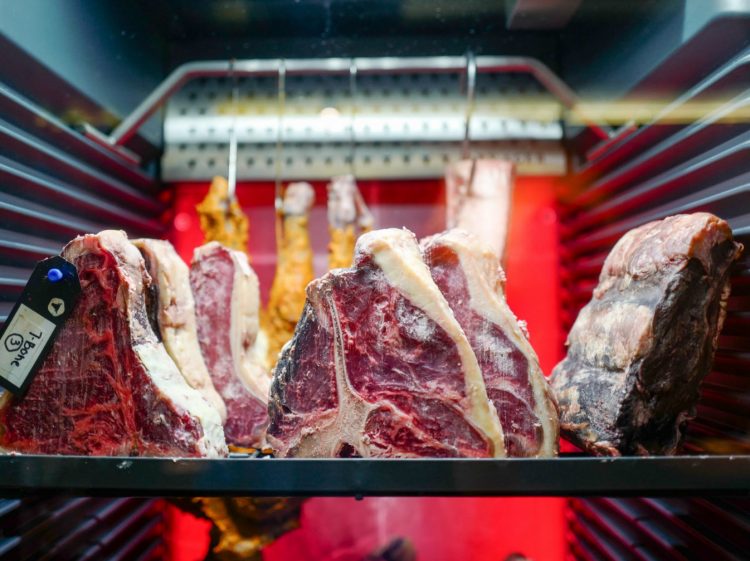 Vantador's dry-aged beef is hung for at least 30 days in German-constructed, near-freezing coolers (you'll see them as soon as you step into the restaurant), enabling the natural enzymes to effectively break down muscle tissue, increasing the meat's tenderness and concentrating its flavour. This takes longer than wet-aging and is costlier, partly because more weight is lost as moisture, so you'll find dry-aged beef at relatively few eateries in KL.Choices include the tomahawk, T-bone, porterhouse and ribeye with bone for the dry-aged range, with prices ranging from a pretty reasonable RM40 to RM75 per 100 grams. If you're on a tighter budget, wet-aged cuts are also available, starting from RM30 per 100 grams for cuts of striploin, ribeye, tenderloin, short ribs, back ribs, oyster blade, flank and Wagyu brisket MB9.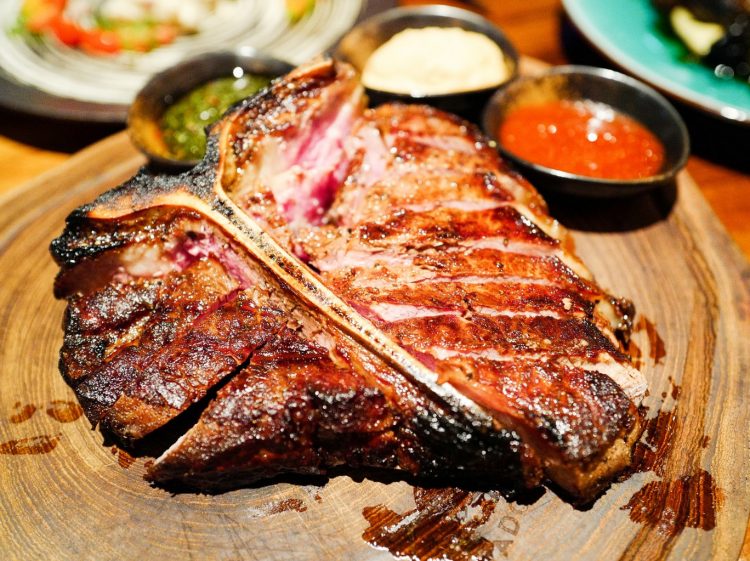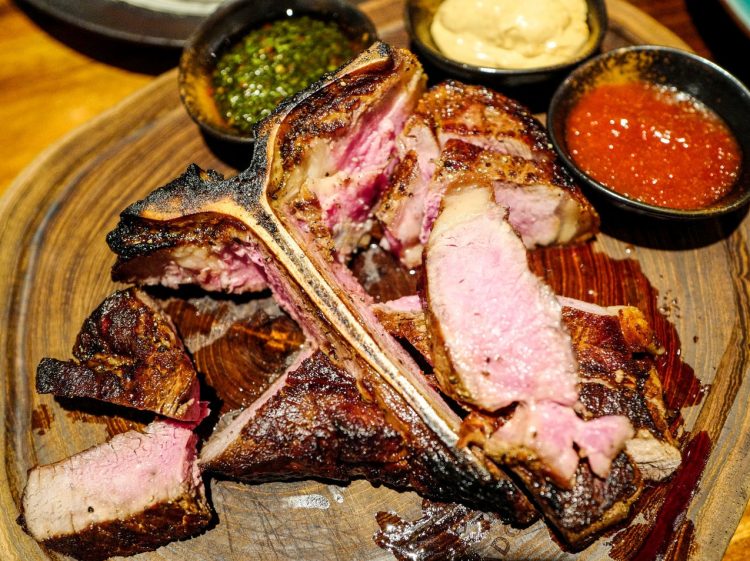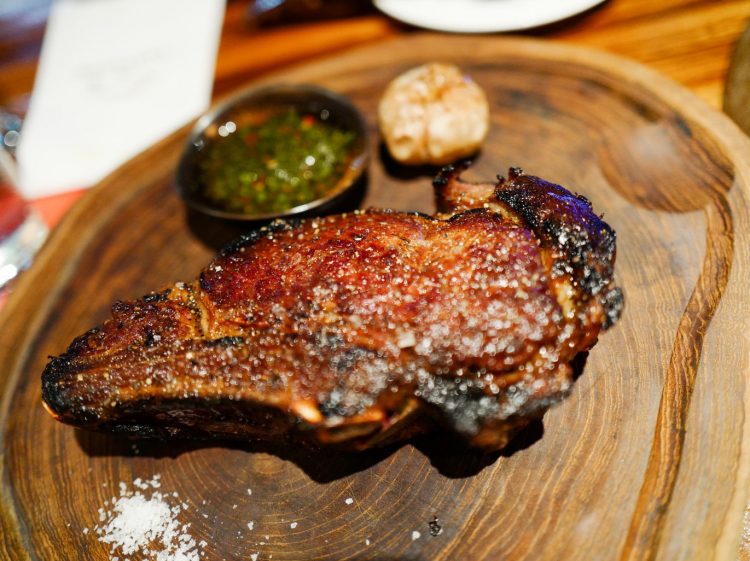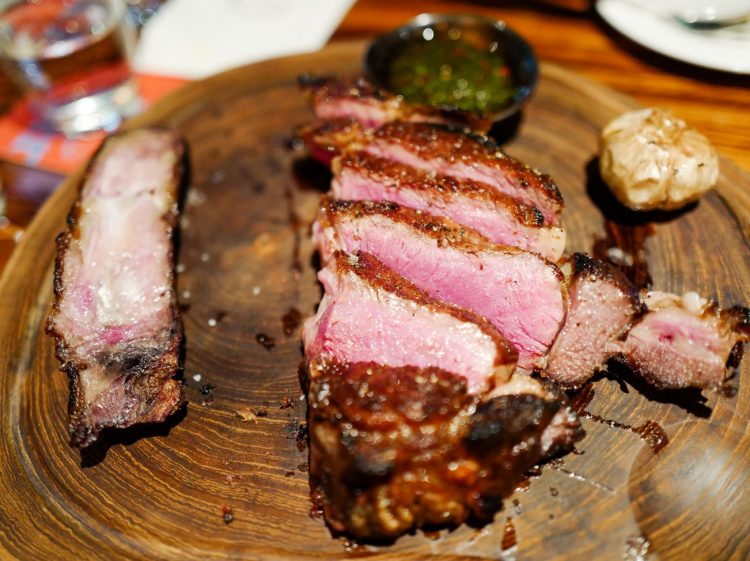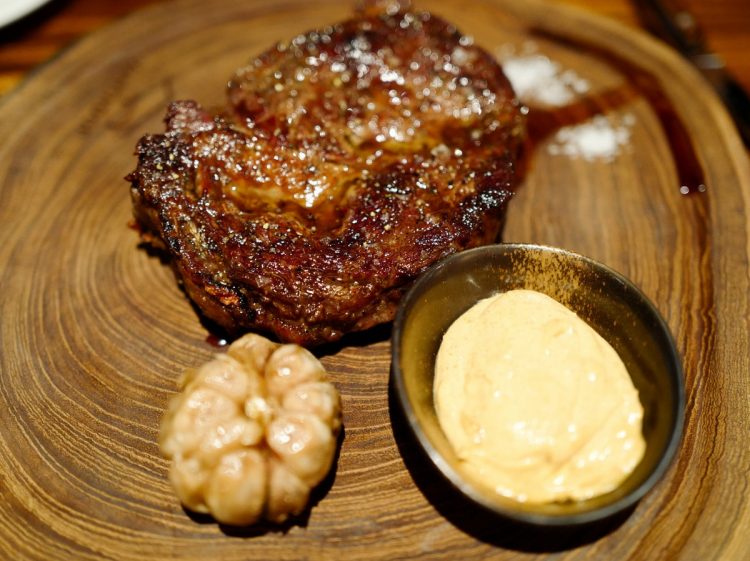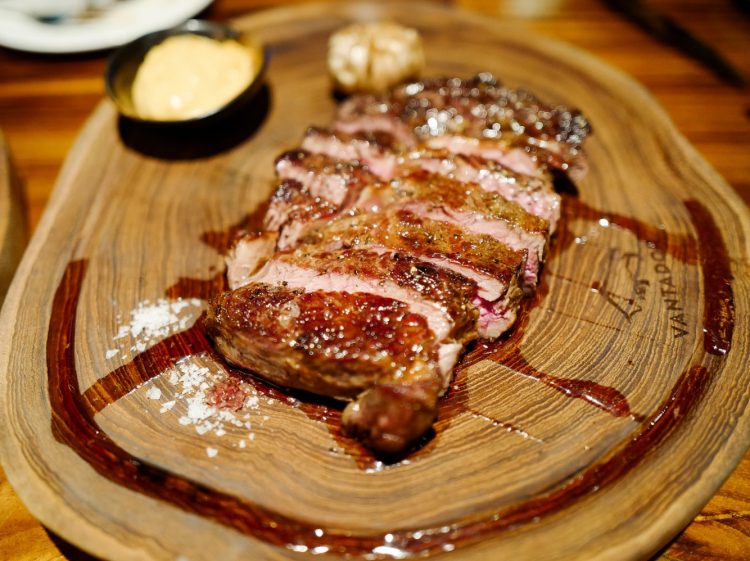 If you're a fan of full-bodied meatiness, with each bite brimming with deep-seated, decadent-tasting dynamics, consider sinking your teeth into these. While chef Ramiro was born in Buenos Aires and raised in Mendoza, his experience and expertise extend far beyond his homeland's borders (he's worked everywhere from Dubai to Taupo, New Zealand, and is even about to marry a Malaysian later this year); Vantador's Malaysian founders worked with Ramiro to craft steaks intended to echo the rich butteriness of New York-style steaks, which comes through in every luscious chew. The Rubia Gallega was not yet on the menu when we visited in mid-December, but it is now, and we'll be back for it.Steaks are complemented by optional sauces on the side: With an Argentinean executive chef, there's chimichurri, of course, with other vibrant choices comprising chilli jam, parsley verde, and creme fraiche flavoured with smoked paprika and mint (RM5-RM8). Side dishes are no less enticing, with smoked tomato relish and orange-glazed baby carrots with caraway seeds among our top temptations (starting from RM12).
Starters to remember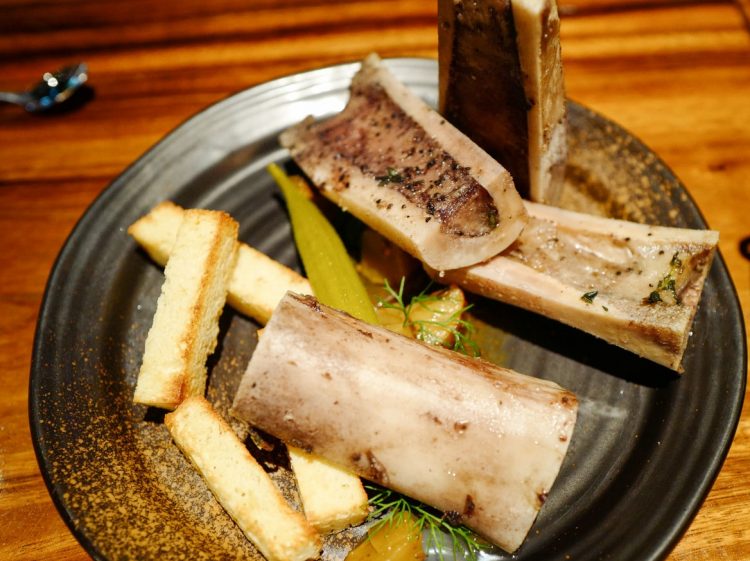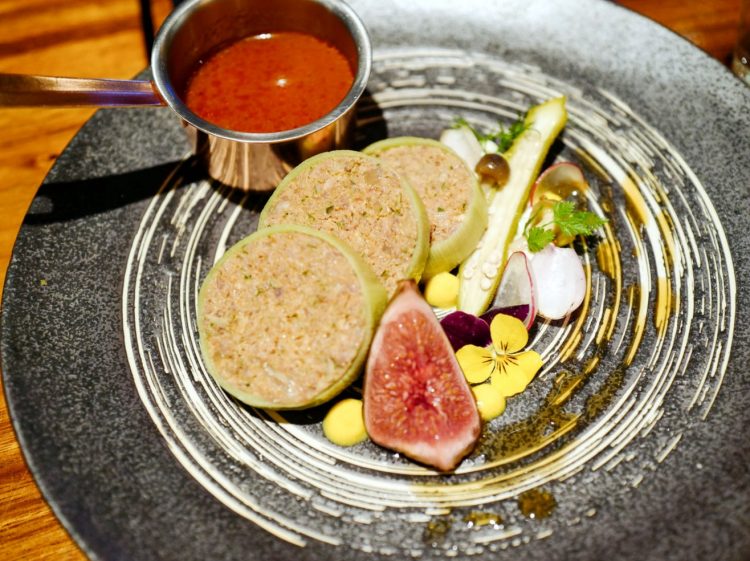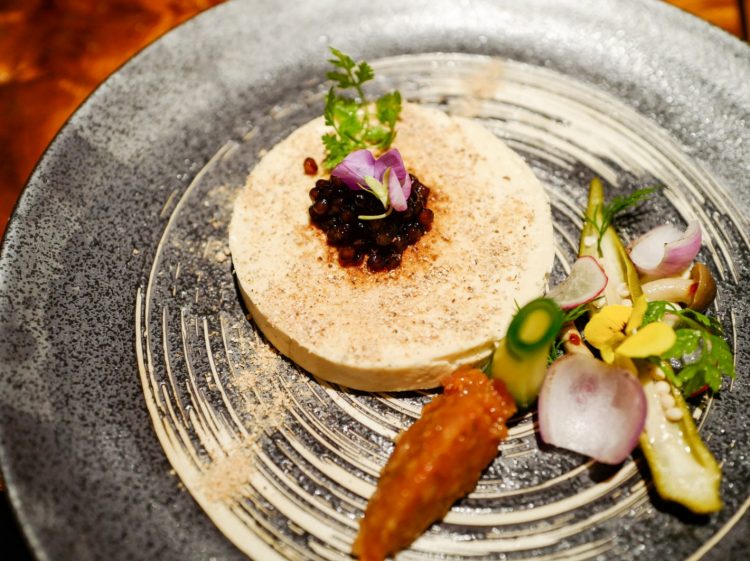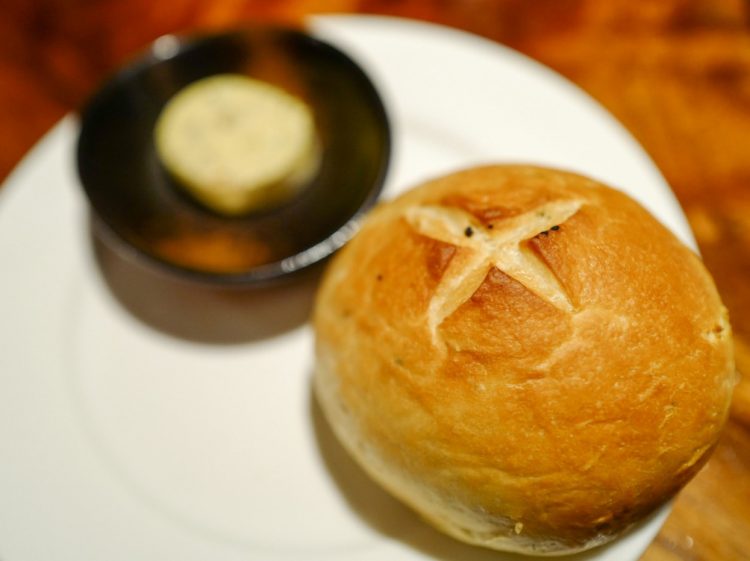 When visiting Vantador, come ravenous – you'll want to sample the selection of interesting starters, headlined by sumptuously primal roasted Wagyu bone marrow with pickles and house-baked brioche (RM65), a mellow, memorable oxtail terrine with pickled okra, buttered shimeji and kaffir lime sauce (RM27) and creamy cauliflower panna cotta with more pickles (a recurring theme here) and roasted bell pepper oil (RM30). These elaborate recipes are simultaneously punchy and nuanced, their robust dimensions underpinned by subtleties galore – this is a steakhouse for both the caveman and the thinking man.
Besides beef…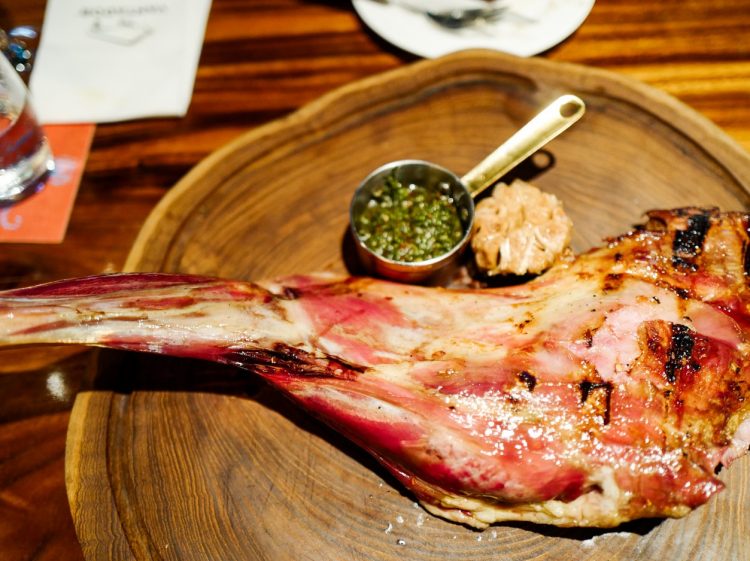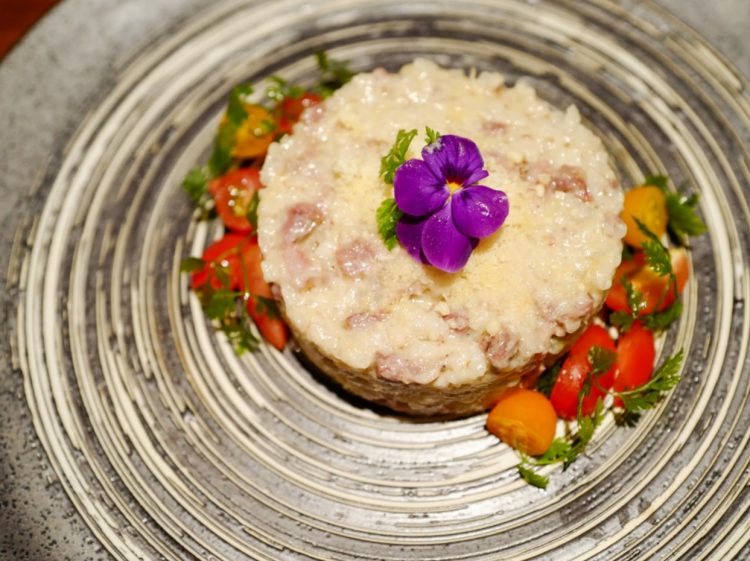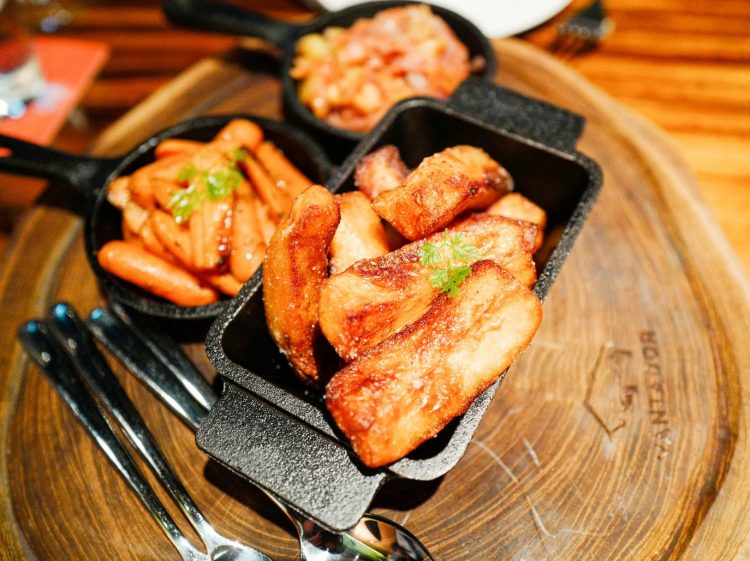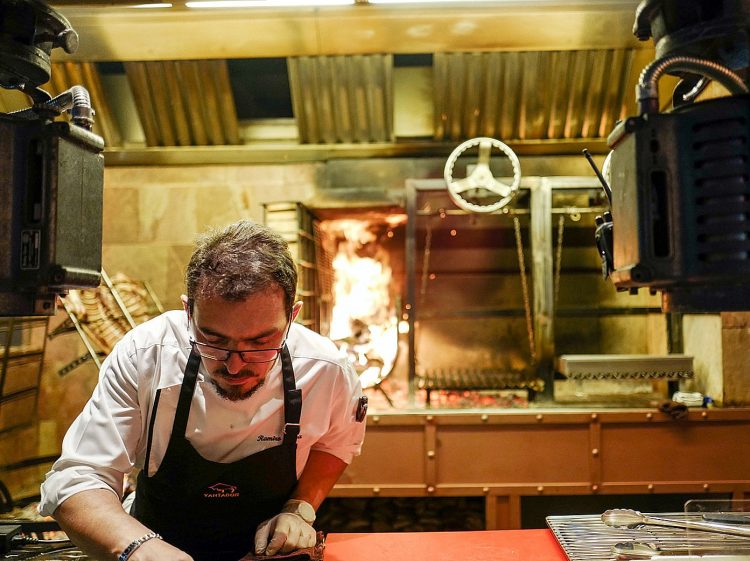 On certain weekends, Ramiro and his team get their asado on, grilling up a whole goat for the Saturday night crowd – the meat is sweet and lip-smacking (RM30 per 100 grams). But even if you're here on regular evenings, you'll find no shortage of flesh to feed on, from a New Zealand lamb risotto enhanced with white onion brunoise (RM60) to a delectable duck confit with Armagnac-steeped prunes, parsnip puree and Sicilian olives (RM60). Sit by the open oven, watch the flames burn and feel the heat to complement your meal.
Don't desert the dessert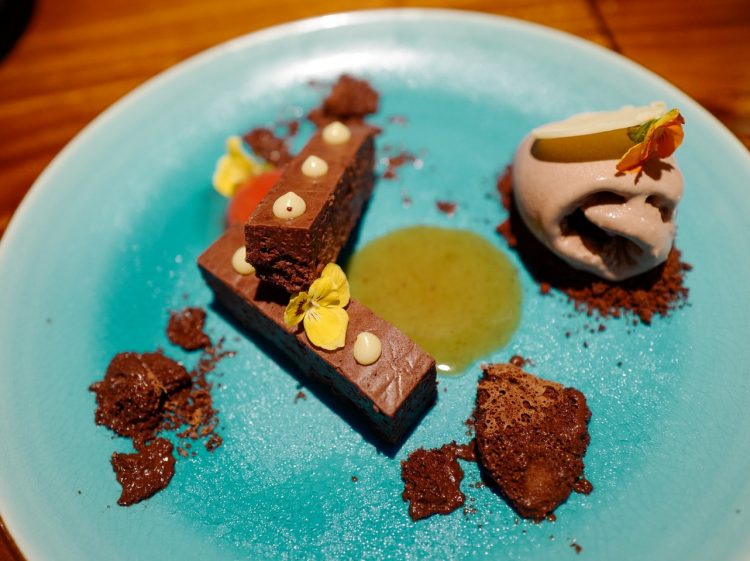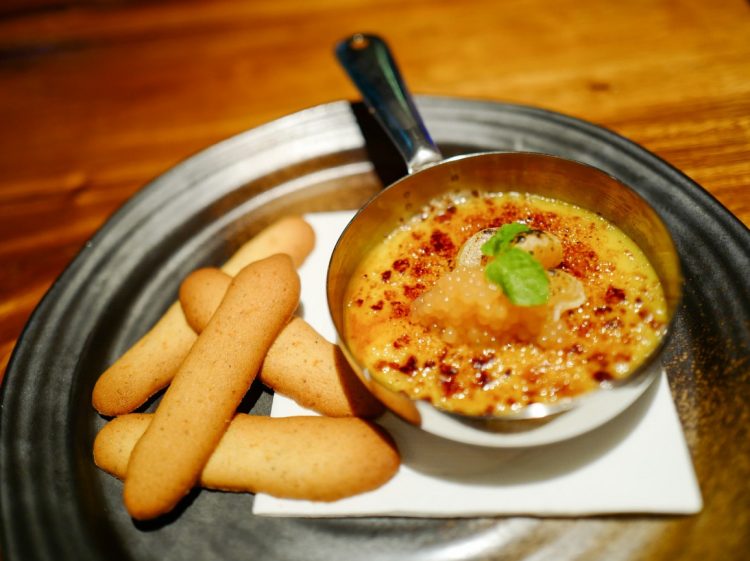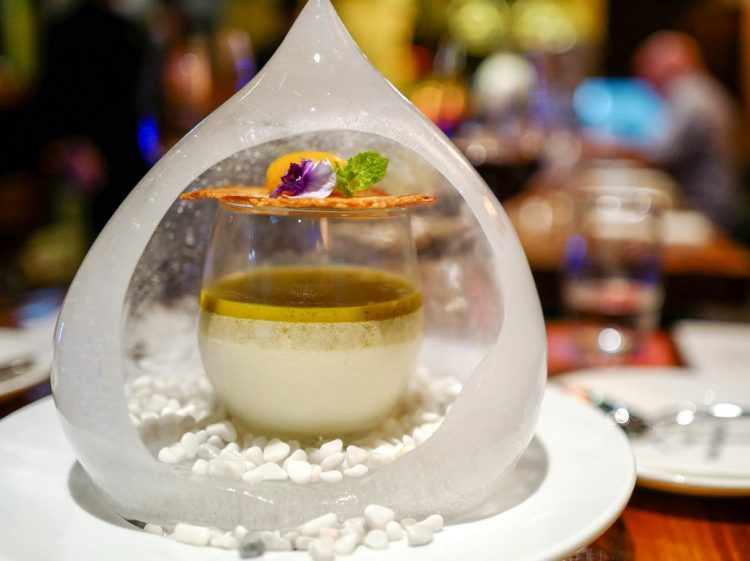 Desserts prove to be touchstones for playful inventiveness: The certain crowd-pleaser is the Chocolate Nemesis Texturas, a bravura ensemble of cacao-founded fantasies in varying shapes and forms, including fermented 72 percent dark chocolate, as well as milk chocolate ganache, rounded out with raspberry ravioli and nut puree (RM25), but patrons will also want to save space for fruity concoctions like the sous vide Granny Smith apples with olive oil sponge and ginger custard (RM22) and crema catalana with mandarin tips, rind and liqueur, completed with langues de chat cat tongue cookies (RM20). If you enjoy surprises, you can also try asking if the chef has off-menu desserts at hand.
There's tapas, too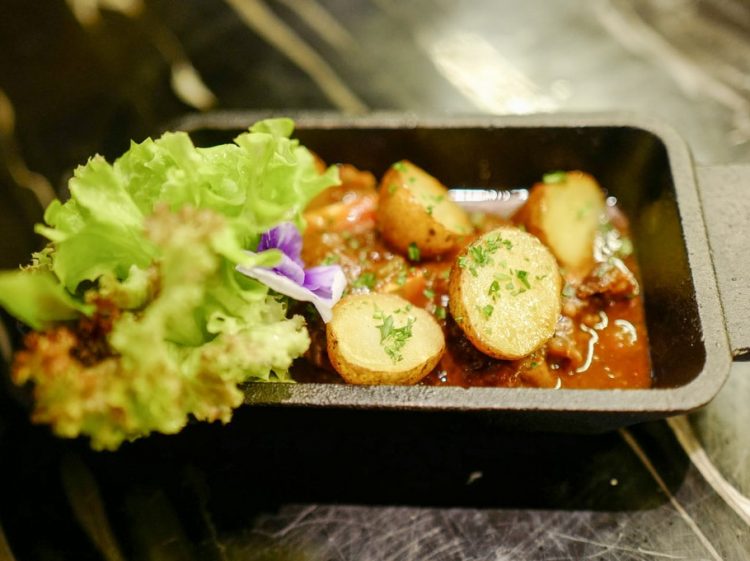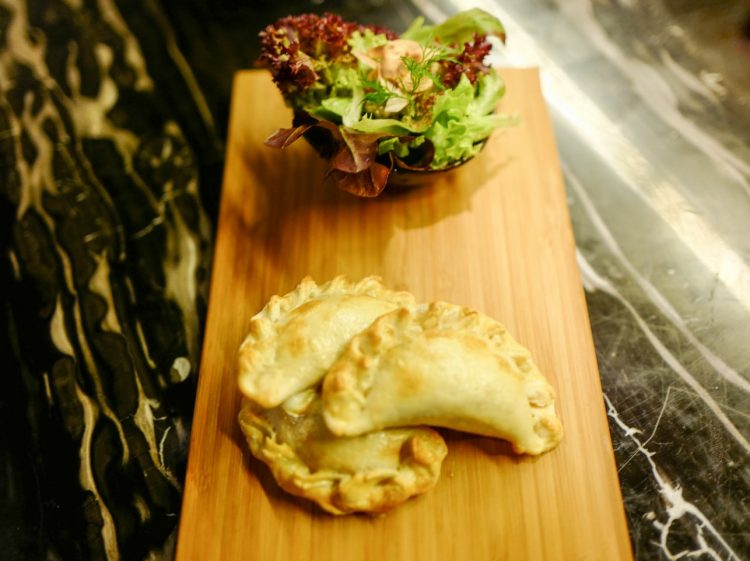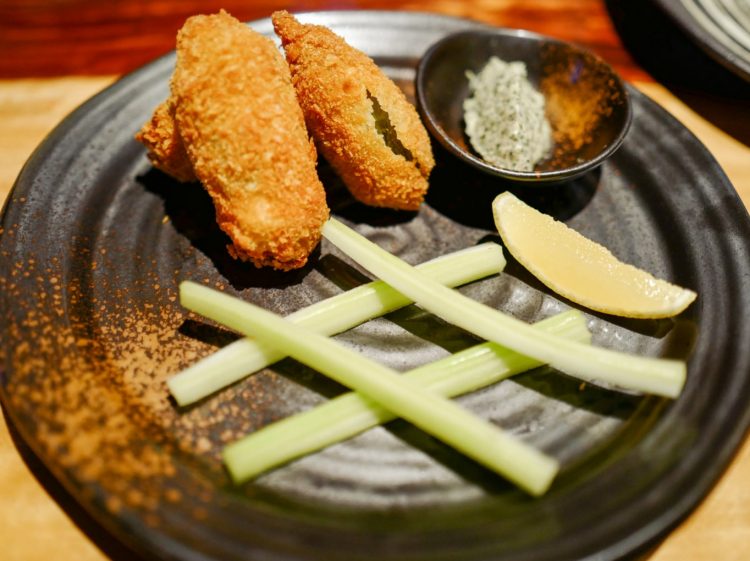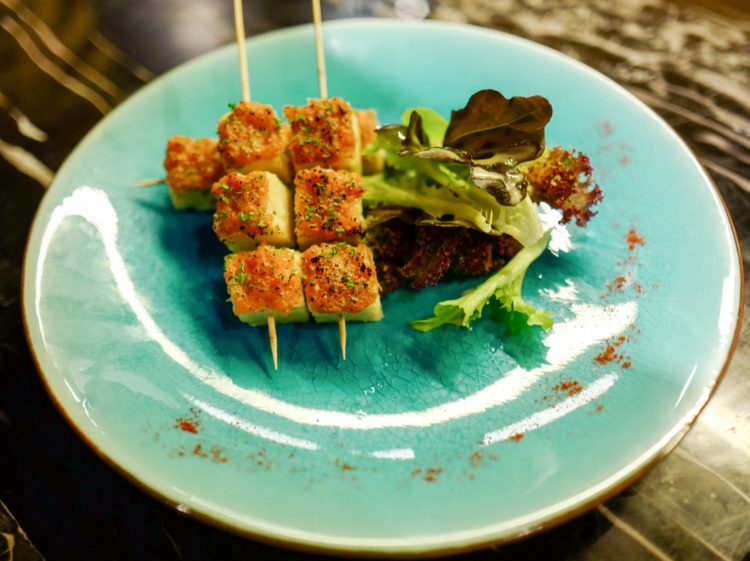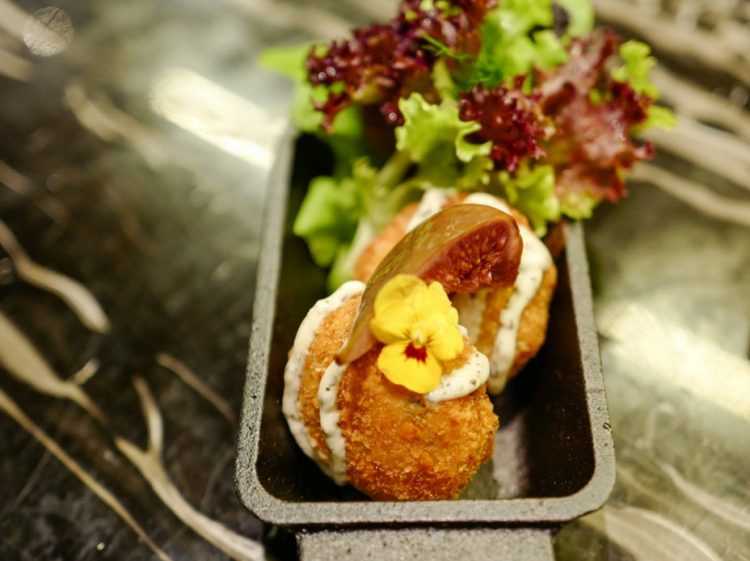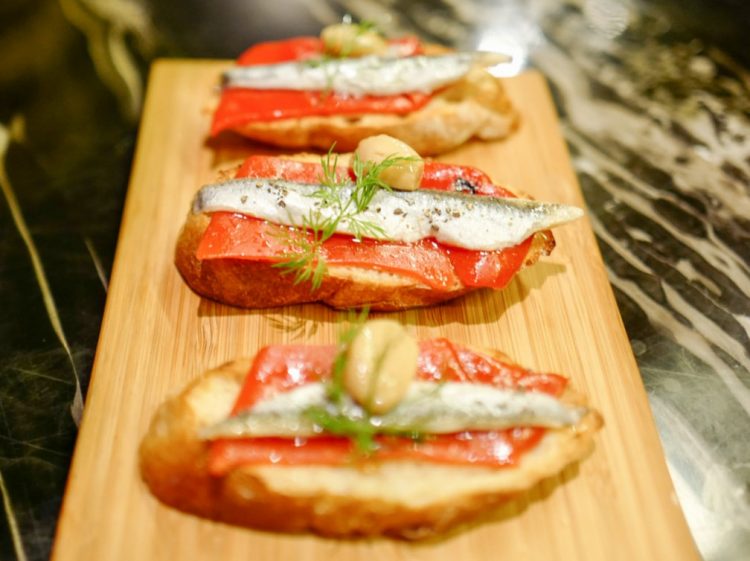 Vantador is spread out over several levels – there's a bar upstairs where tapas-like small plates are offered, ideal for sharing and snacking. The selection is ambitiously curated as well, transcending the tropes of KL bar nibbles with a soul-warming, slow-braised wagyu spare rib stew with cocktail potatoes and celery (RM25), freshly baked mini lamb empanadas with toasted almonds and salad (RM20), moreish poppers of panko-crumbed pickled jalapenos filled with cream cheese, cilantro and shallots (RM23), expertly executed crab cakes with lime mayo (RM25), boquerones of white anchovies, piquillo peppers and confit garlic on toasted baguette (RM20), and sliders built with patties of dry-aged beef (RM30). You can construct a fulfilling meal simply off these small plates.
Cocktails to keep the night going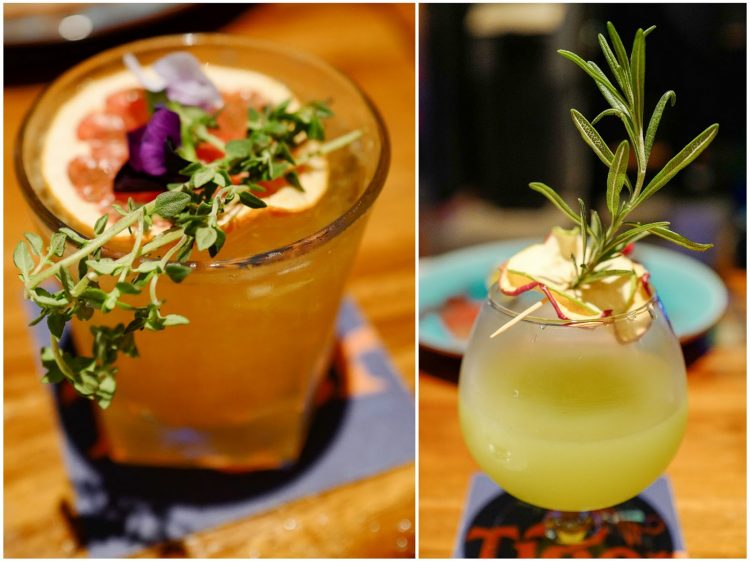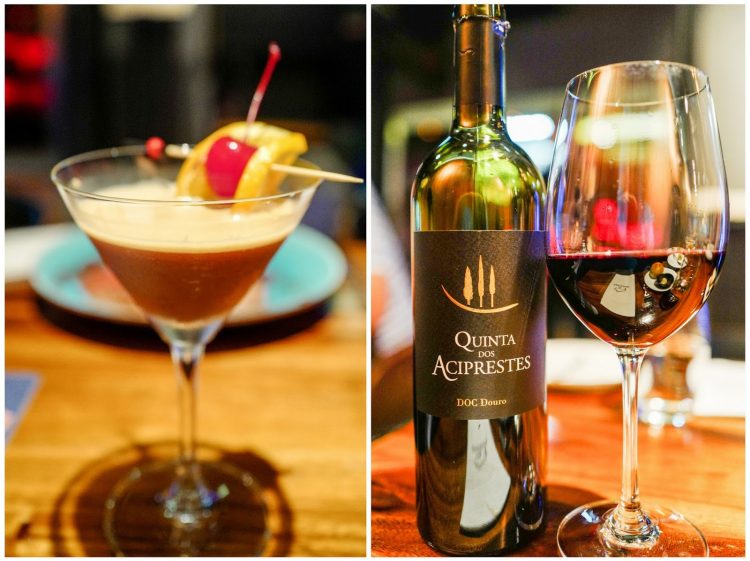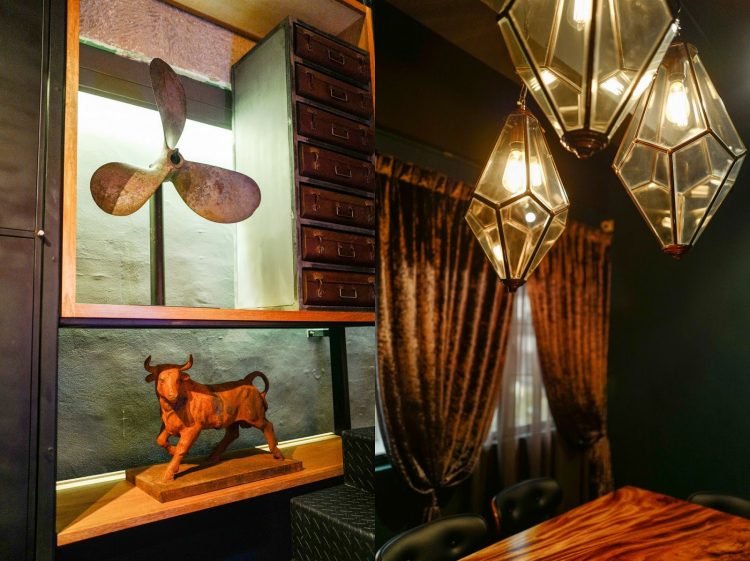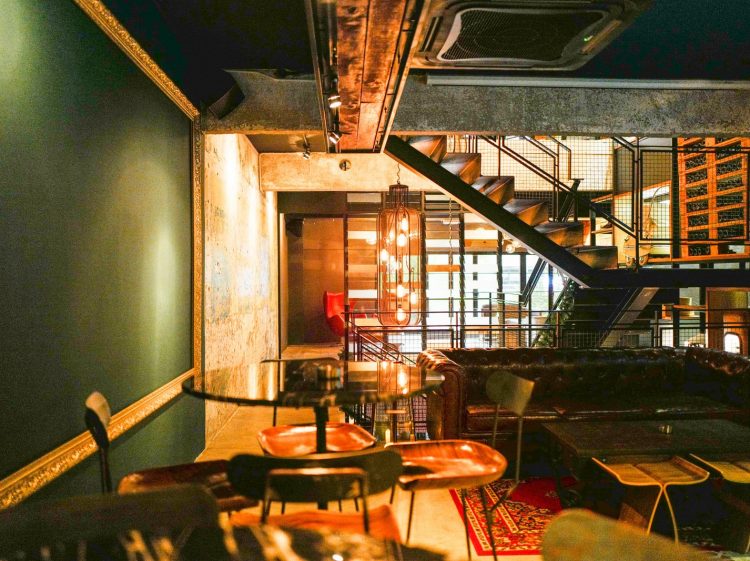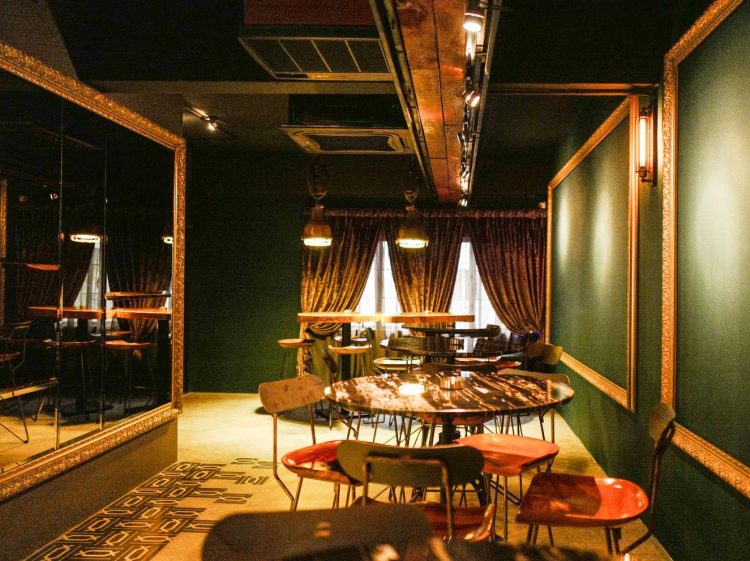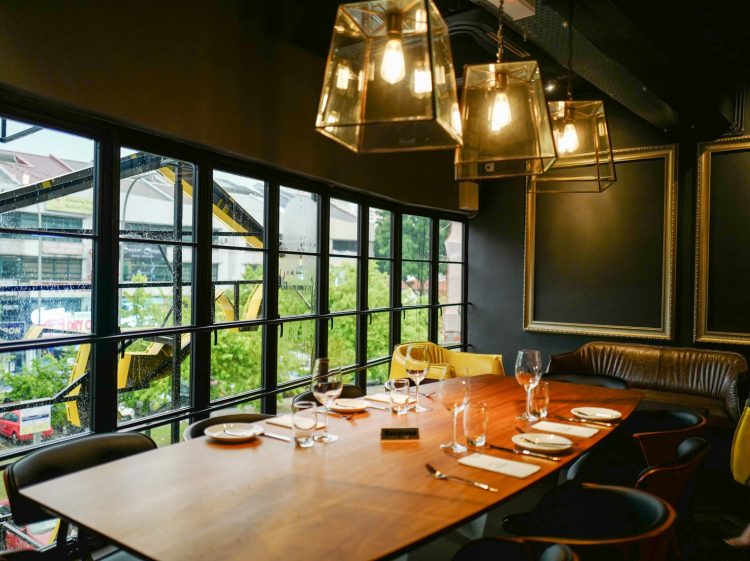 The Vantador team has laboured on a series of rejuvenating cocktails that'll satisfy with each sip too – try the Malayan Thyme (RM36; gin, Angostura bitters, Tiger beer, orange juice, thyme syrup, lime juice), Granny's Rose (RM38; gin, ginger, cachaca, Irish whiskey, green apple juice, rosemary syrup) and Caife (RM36; Irish whiskey, Irish cream, agave, spice syrup, espresso). With potions like these, and a wine list that leaps from Argentina to Australia, Portugal to Bulgaria, you might arrive at Vantador at 6pm and find yourself happily lingering here past midnight.
Part of the fun of this restaurant is exploring its multiple floors, filled with carefully curated flourishes, spanning industrial and vintage elements drawn from Vantador's founders' own personal collections and travels. Check out the ravishing nooks and crannies and the private rooms with an intricate attention to detail, then choose your favourite Vantador vantage point.Many thanks to Vantador for having us.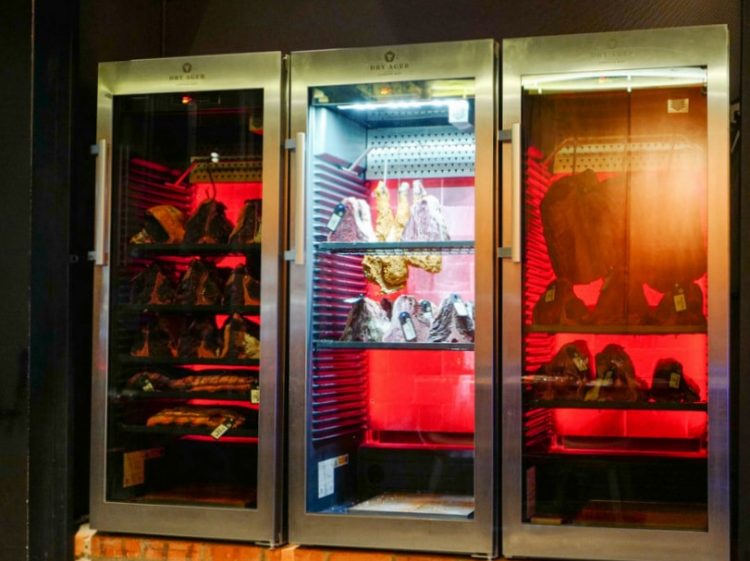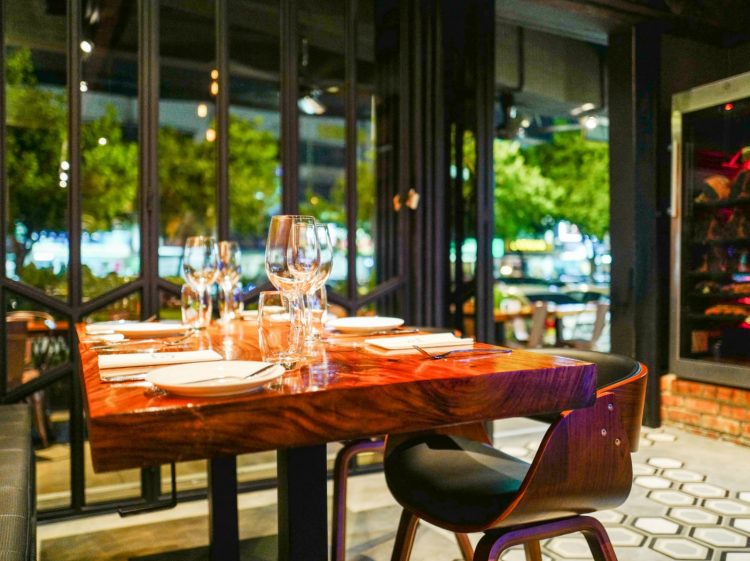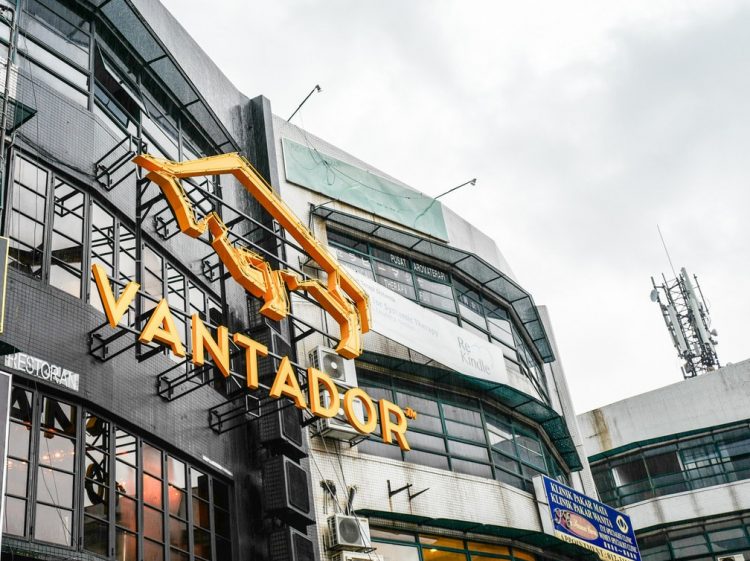 Location & Details
Address: Vantador, 38, Jalan 25/70A, Desa Sri Hartamas, 50480 Kuala Lumpur
Hours: Daily, 6pm – 12.30am
Tel: +603 6211 5588