TWG Tea at Bukit Bintang, KL: Restaurant review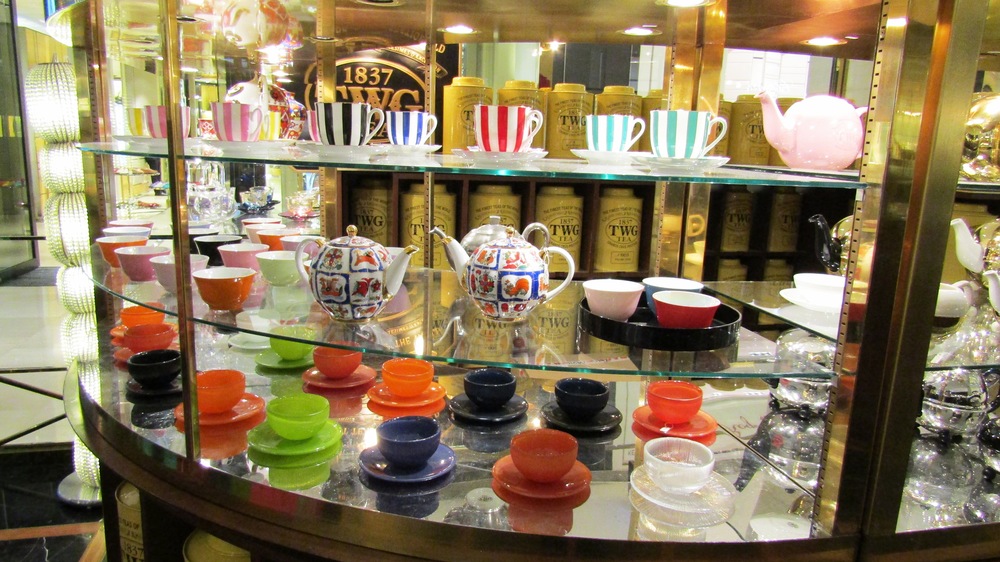 TWG Tea occupies a rectangular area enclosed by copper-framed glass panels. Its light fixtures and signage are crafted from shiny brass, which remind me of old Parisian cafes. My heels click on the wood flooring panels as I stride by a display section to the tea salon. The former brims with rows of colourful teapots, cups and saucers and tea leaves packed in boxes and cylinders. Wooden cane-back chairs and tables draped with white cloth constitute the furniture in the salon, creating a cozy ambiance.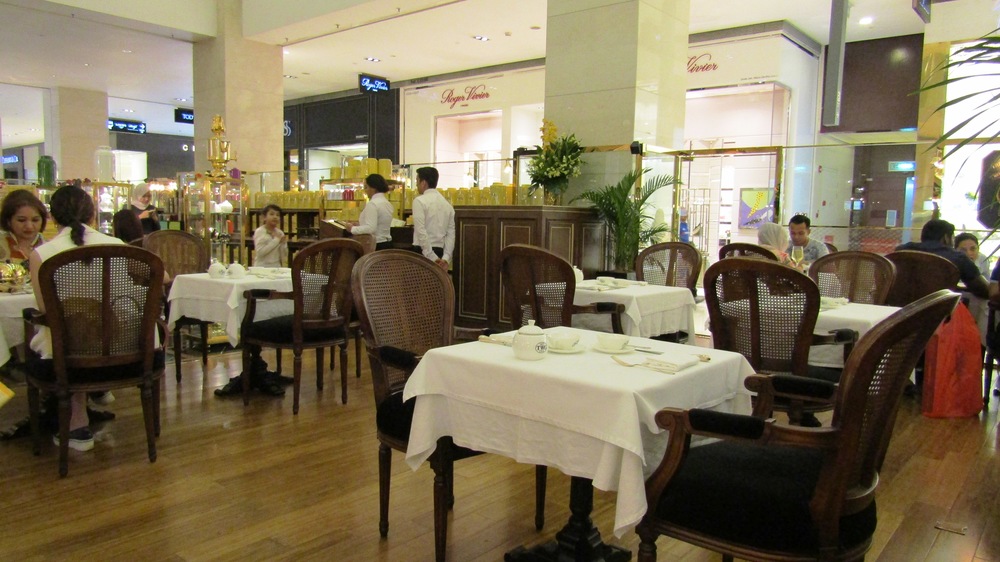 A waiter hands me a food menu and a tea menu. The picture-less food menu is divided into all-day dining and brunch sets. The prices startle me as they are higher than stated on the tea house's online outdated menu. About 15 main dishes, mainly Italian and French, are detailed. A smattering of desserts, tea cocktails, mocktails and wine complete the picture. But where's the kitchen? It's a small kiosk at a corner, which, unfortunately, does not inspire confidence in me. A quick visual survey of other tables shows that most customers are only having tea.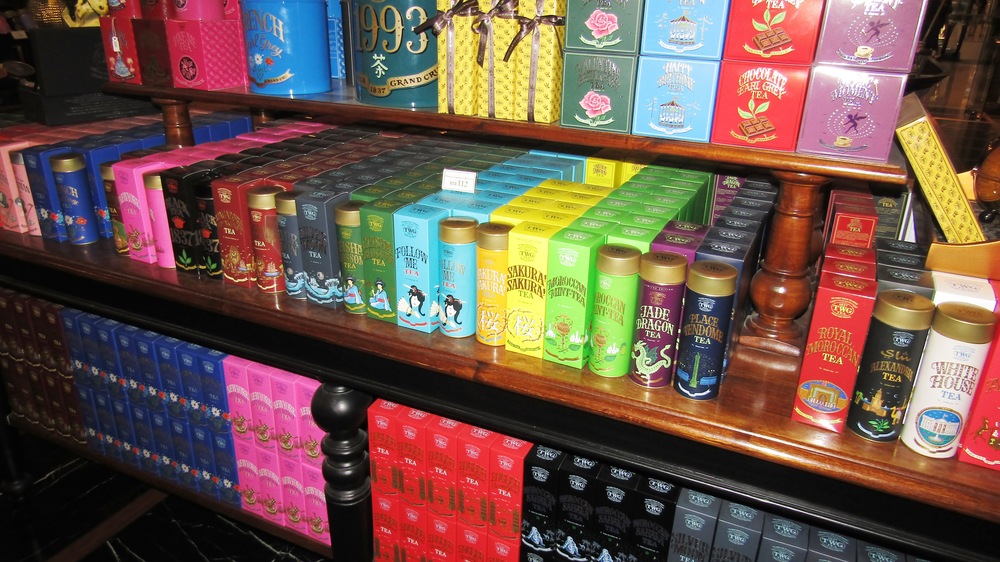 So I decide to pass on the mains, but order a few sides including the mini burgers and a high tea set. Listed on the menu are more than 70 types of tea from around 25 countries. Even Laos, Brazil, Rwanda, Georgia and Papua New Guinea are represented. The priciest item is Yellow Gold Tea Buds at RM423.50 per pot. I chose the Imperial High Tea Set as it is the latest addition to the menu.
Good things come in threes. My mini burger set (RM41.50) is made up of a wagyu burger, a foie gras burger and a spicy chicken burger. As expected, the wagyu burger delivers a palate-smothering richness followed by a mouth-satisfying savoury finish. The silky texture of the foie gras presents an interesting contrast to the sesame-seed-sprinkled bun, which is complemented by the aroma of duck or goose.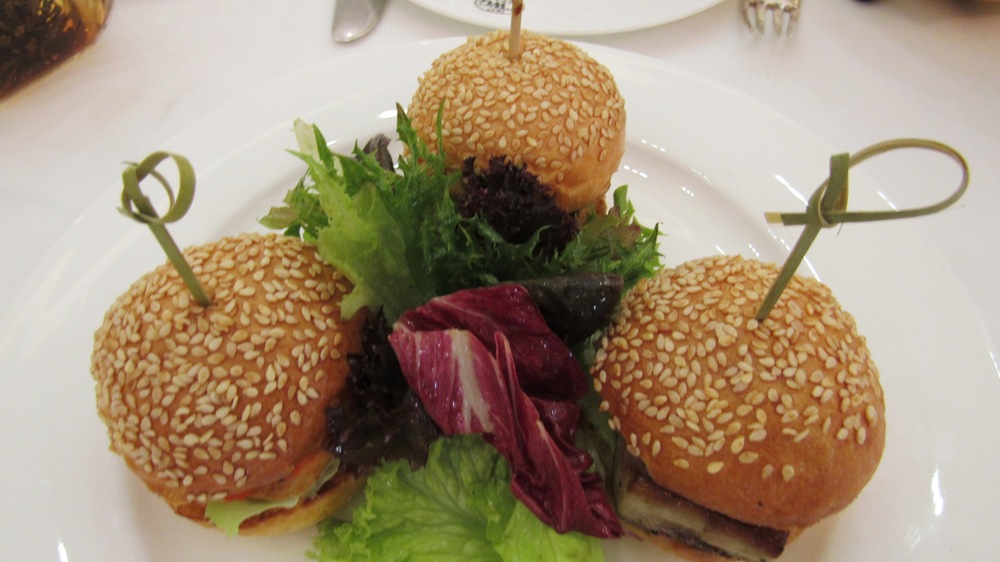 Next, chicken burger. The pop of tang from capsicum brightens up the tender grilled chicken. This chicken burger is better than those from fast-food joints.
My Imperial High Tea Set (RM67.75) comprises 11 items, mostly piled on a three-tier metal rack. On the first tier are raspberry cones, cheesecake, chocolate lemon tarts and macarons. The raspberry cone makes me squint with its burst of citrus, and the chocolate lemon tart follows up with a double whammy. The sweetish melt-in-your mouth cheesecake is a welcome relief from the tongue-curling sour. The crisp-crusted macarons are, according to the menu, supposed to be tea-infused, but I am unable to detect any hint of tea.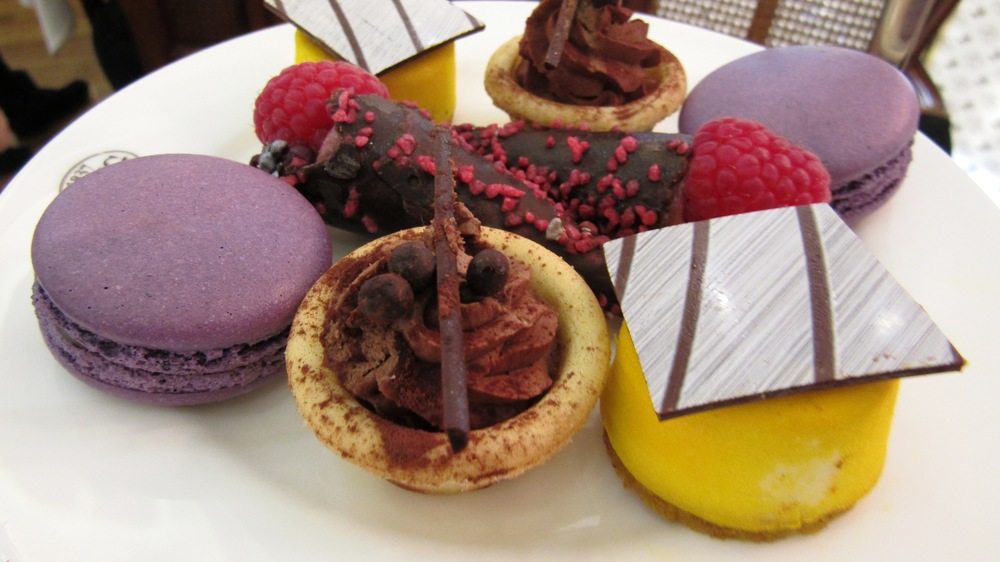 Tuna loin on potato salad, poppy seed Madeleine and chocolate muffins sit on the second tier. The poppy seed Madeleine is light and spongey, while the muffins are more chocolatey than sweet, with fine crumbly structure.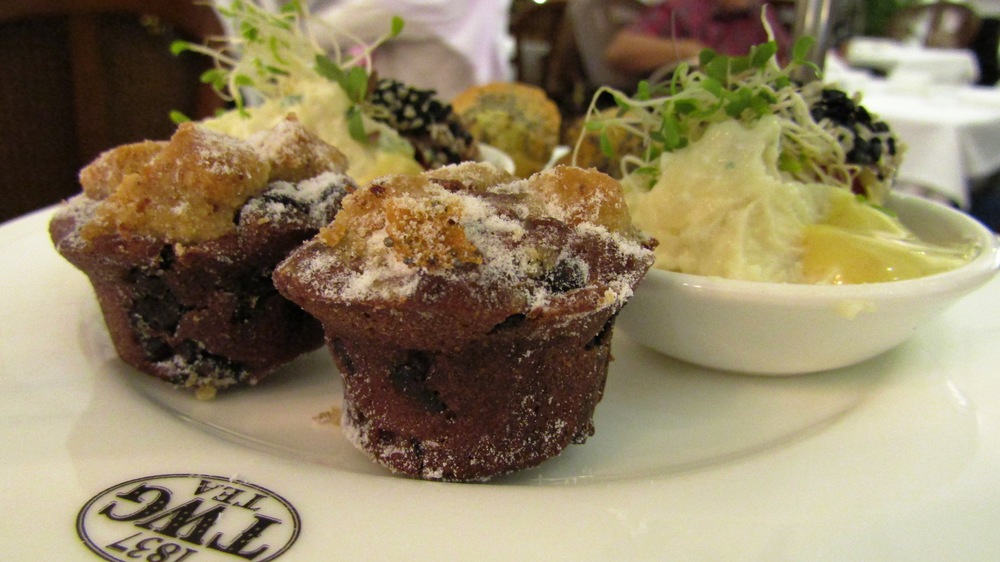 The final tier is occupied by chicken Cordon bleu and forest mushroom ragout. The former is served on a spoon with tea glaze, and after the initial crunch through the breaded crust, there's a burst of something gooey around the tender chicken – it's lovely. The texture and flavour of the mushroom take centre stage in the ragout, which fills two pastry shells.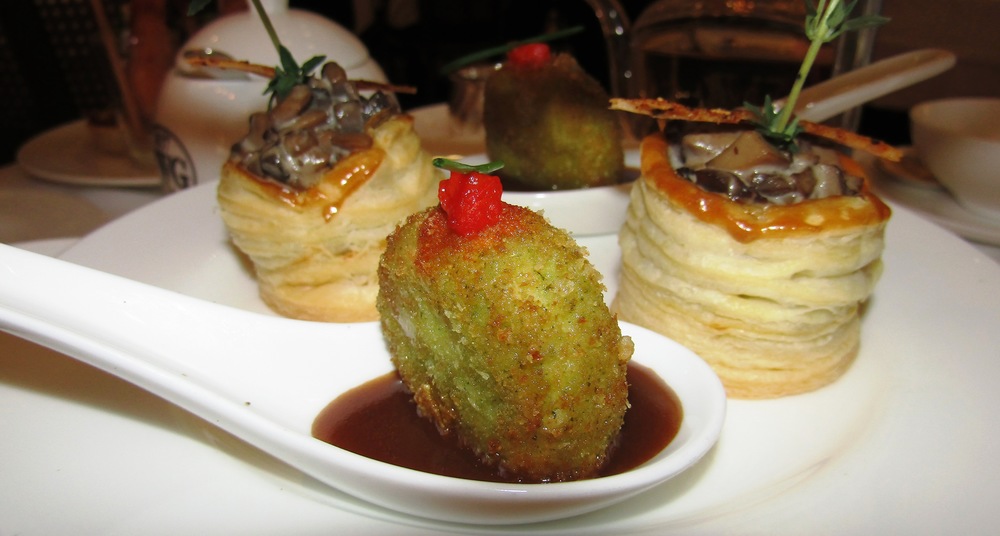 Breaded prawns and lamb tagine, a Moroccan stew, are served on a fourth plate. The breaded prawns are easily forgotten after eating. Two pastry shells hold dollops of the lamb tagine. The blend of aromatic spices gives a bright and zesty flavour to the lamb.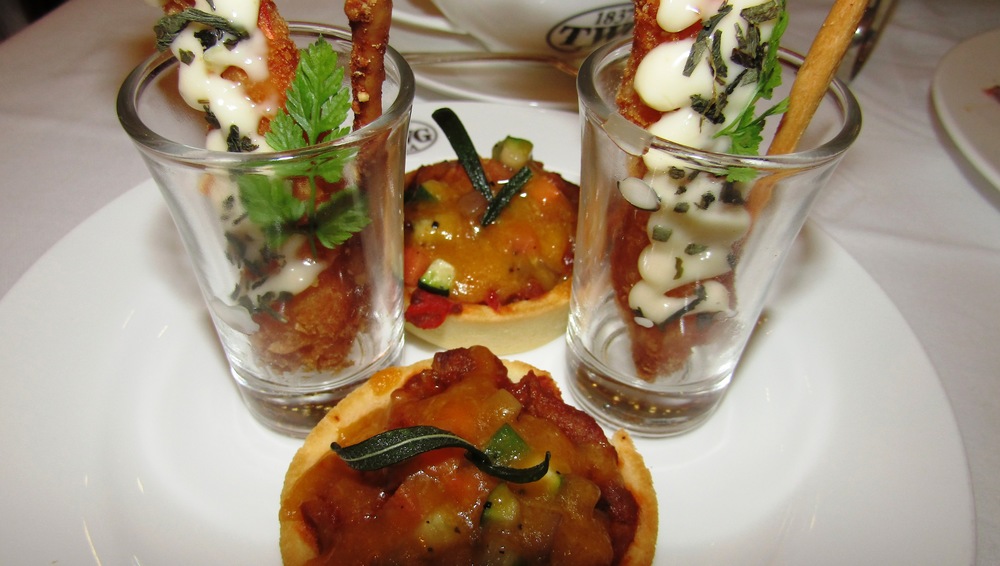 Eau Noire Tea (RM19.80) – described as black tea with lavender and fragrant flowers – arrives in a copper pot. I lift the lid and take a peek inside.  It's only half-full, and there's no refill, but a sip makes me feel like I'm in a blissful lavender garden.
From China, Full Bloom Tea (RM12.50) is contained in a glass pot. After the infusion has steeped, the bound tea leaves expand like a carnation in bloom. Though it is soothing and refreshing, it makes little impact on my palate.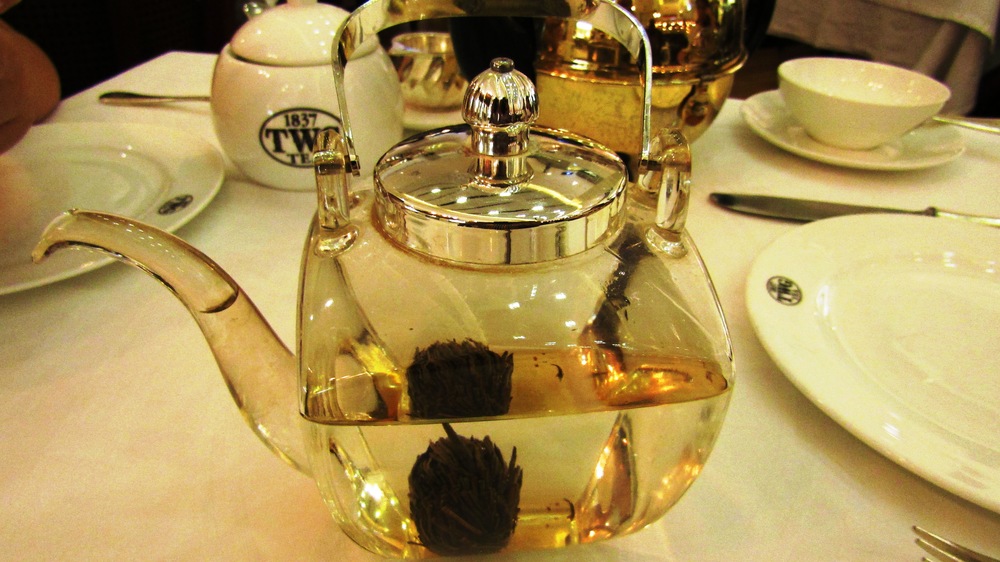 Verdict: TWG offers luxurious tea experiences at high prices, but chances are you'll walk away feeling you've gotten your money's worth.
Location & Details
Level 2, Lot 2.16
Pavilion KL
Jalan Bukit Bintang
Kuala Lumpur
Tel: 03-2142 9922
Business hours: 10 am to 10 pm daily