An in-depth look at KL's entertainment hub, TREC, as it starts its Phase 2 launch
TREC KL is a 7-acre entertainment enclave in the heart of Kuala Lumpur that is made up five concept zones, including Zouk, Electric Boulevard and outdoor event spaces which are part of the first phase of the entire facility. Phase 2, which opens in April, will introduce even more F&B outlets in a new zone called The Hive and a 5-storey carpark to the entertainment hub.
Electric Boulevard
Designed by Malaysian architects Veritas, Electric Boulevard is inspired by the 'bright lights, big city' atmosphere of night-time destinations such as New York, London, Tokyo and Hong Kong. Electric Boulevard comprises of 35 shophouses which feature bars, bistros, live band lounges and clubs, all dramatically lit by multi-coloured neon and LED lights.
Currently, Electric Boulevard houses a number of restaurants and bars, including Japanese-French restaurant Hacha Mecha, Donkey and Crow Irish Pub, and the ever-popular Starbucks. There are also lifestyle venues such as Artebar, the art gallery cafe, a performance venue called Live House and a BMW Cycle & Carriage automobile showroom.
The Hive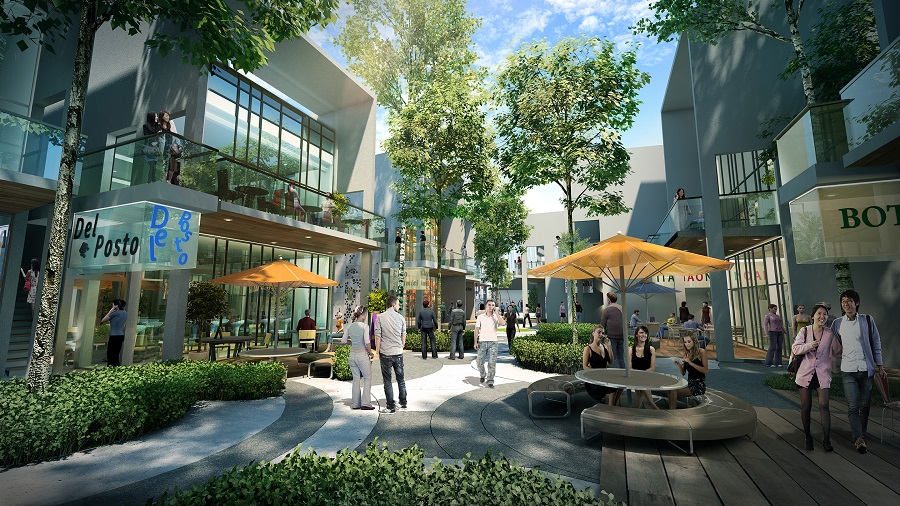 In zone two, The Hive is a 2-block cluster of double-storey Semi-D shoplots with 23 units in total with casual and high-end restaurants, wine bars and lounges with an alfresco feel as each shoplot features a dual-view through the front and the back. The upper level units features mixed lifestyle concepts such as cafes, lounges and more.
The Terraces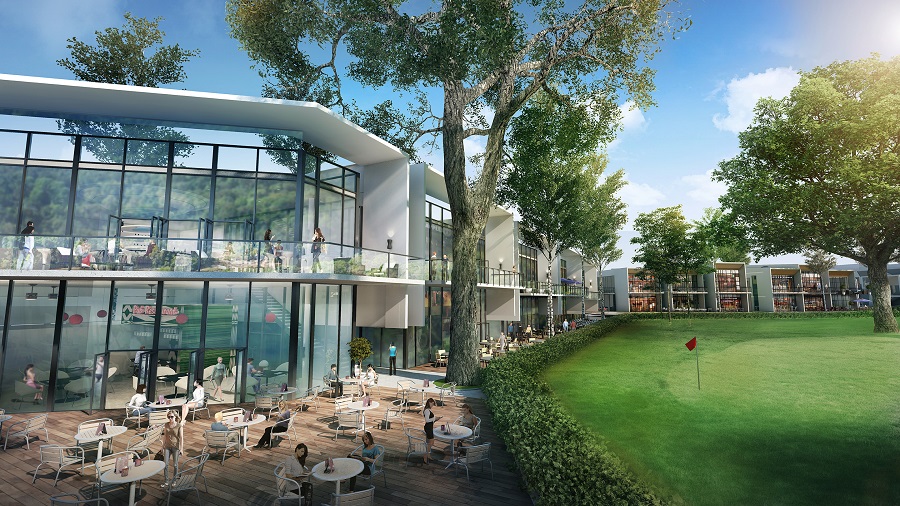 Four expansive double-storey bungalows that will house fine-dining restaurants overlooking the grounds of the Royal Selangor Golf Course. It is poised to be a dining destination for gourmands from the KL society that offers a cosmopolitan feel and front-row and rooftop views.
Alcove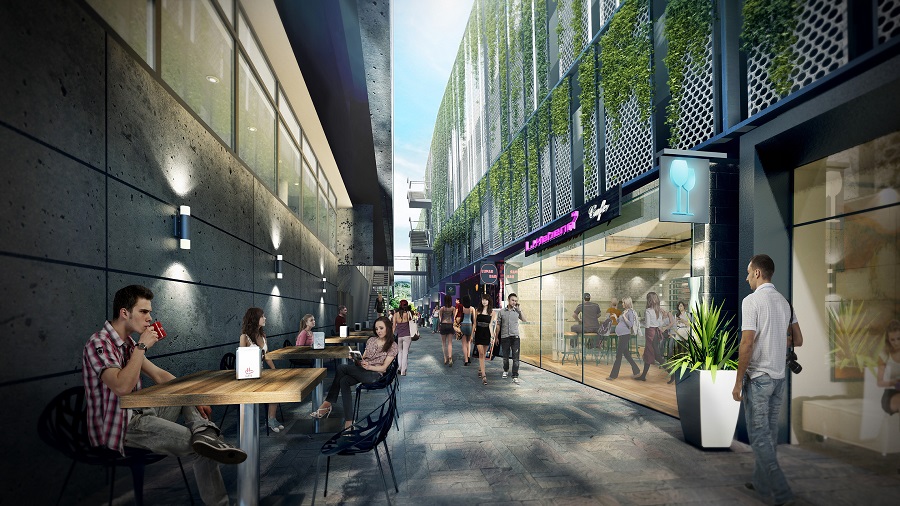 Located behind The Terraces and adjacent to the carpark, Alcove offers retailing opportunities for the creative, the expressive and the young at heart. Comprising 12 units of single-storey outlets with plenty of outdoor seating spaces along the walkway, it creates an outdoor experience to appeal to the hipsters and a more casual audience. Here, independent brands sit alongside fashion outlets and wellness studios as well as thematic cafes, dessert bars, takeaway pop-up stores and retro coffee shops.
Event Spaces
Zouk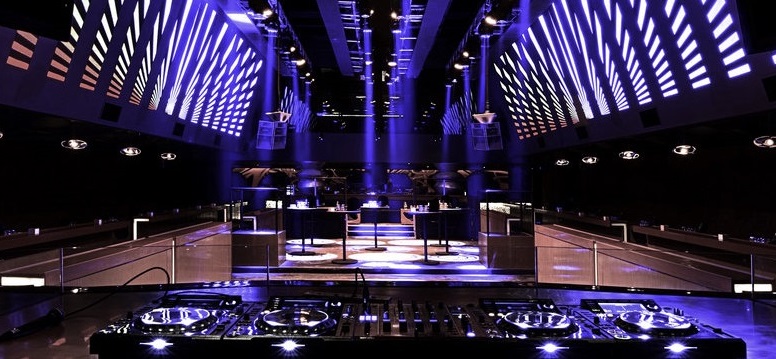 In August 2015, Zouk KL relocated to a new home in TREC. The multi-concept Zouk is a self-contained entity which comprises 11 venues including Zouk Café Bar, Beer Garden, Velvet Underground and Balcony Deck, which overlooks the Royal Selangor Golf Club. Zouk's exclusive lounge and bar, Imperial, is the first in Malaysia to be inducted into The World's Finest Clubs.
Endorsed by the Ministry of Tourism and Culture under the National Key Economic Areas, Zouk is the only nightspot in the metropolis to have a 5am operating license.
Quad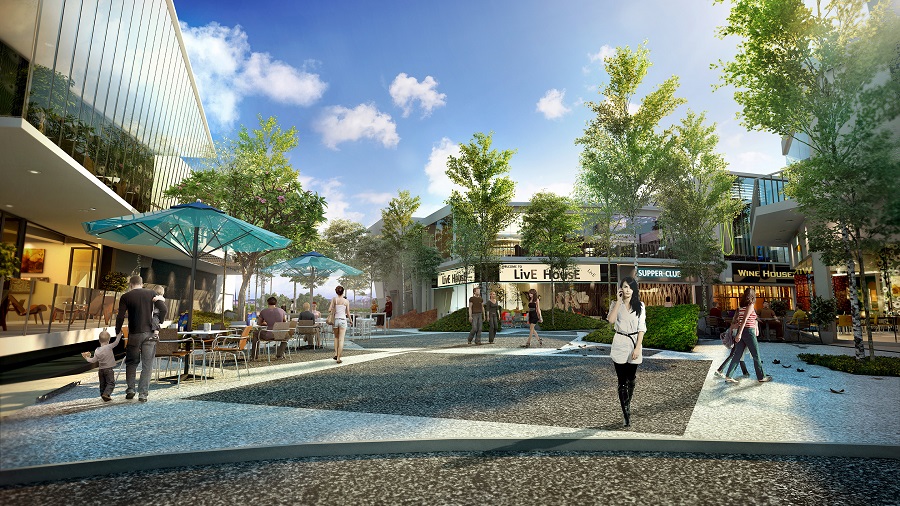 This 4,000 sq ft landscaped area between Zouk and Electric Boulevard is an outdoor event space allocated for festivals, private and corporate functions. A few steps away from The Hive is The Box, a 2,000 sq ft indoor event space that is elevated from the ground which may be ideal for intimate events such as cocktail receptions, exhibitions and private weddings.
Rhapsody Square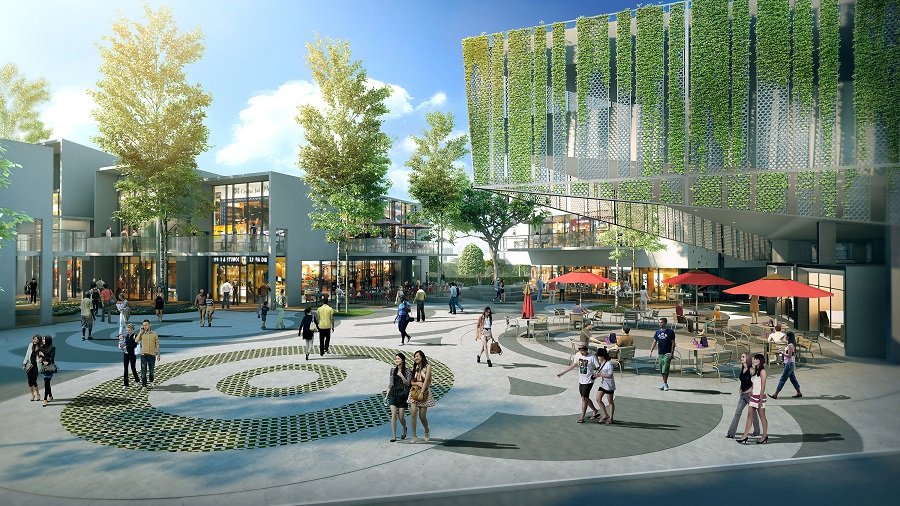 Located between The Hive and The Terraces, this area spans more than 5,000 sq ft and is designed to offer space and facilities to hold events such as live performances, road shows, launches, festivals and more.