Trace Restaurant and Bar, Element Kuala Lumpur: Snapshot
Last night, we had the pleasure of dining at Trace Restaurant and Bar in the Element Kuala Lumpur hotel. The restaurant is on the 40th floor of the hotel and boasts a fantastic view of KL city's skyline. The Element brand focuses on wellness, much like its big brother, the Westin brand. We therefore looked forward to their new menu offerings knowing that they wouldn't be too indulgent for our waistlines, and were not disappointed. Here's a look at some of Trace Restaurant and Bar's new menu dishes.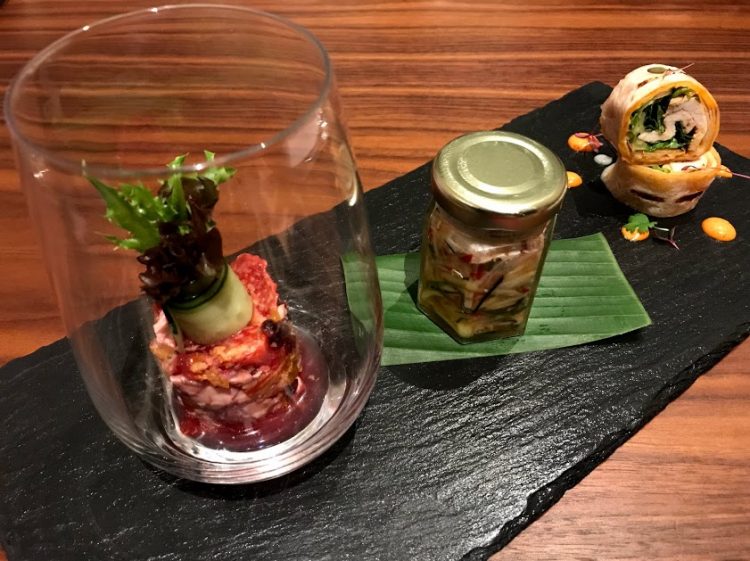 Dinner began aptly with two types of salads – the 'Kerabu' Mangga Isi Ketam and Live Well Salad – and a Wrap and Roll Shawarma. Both salads were fabulous. Then, there was the Wild Mushroom Soup with Garlic Crouton and the Malaysian Oxtail Soup. Pro tip: make full use of the lime wedge that accompanies the latter.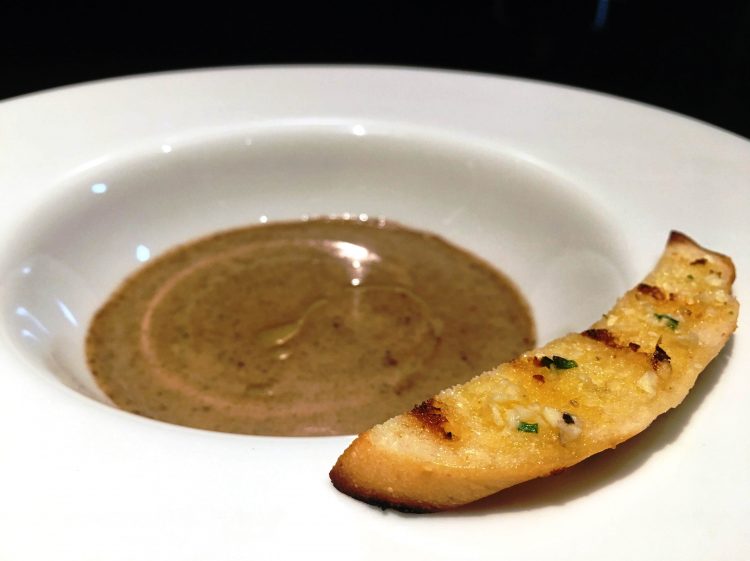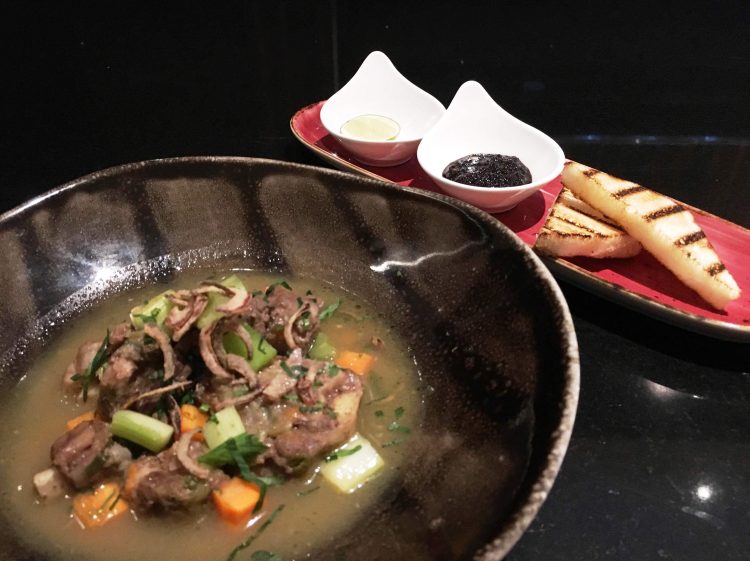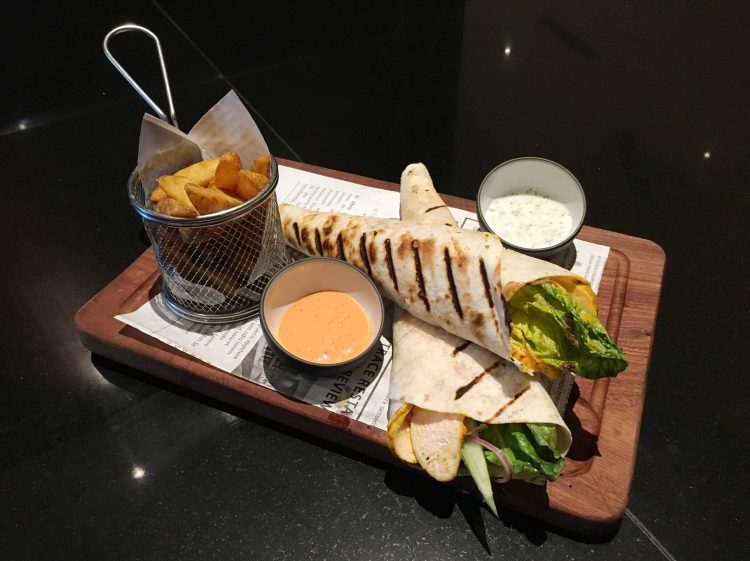 For the main course, we tried a little of their Trace Signature Pizza, Linguine Marinara, and Fish and Chips. Moving on to some meat, their Lamb Chop with Potato Au Gratin, Salmon Fillet with Saffron Cream Sauce, Australian Tenderloin with Truffle Mash and Balsamic Black Pepper Sauce; and Corn-fed Chicken with Spinach a la Creme were all enjoyable.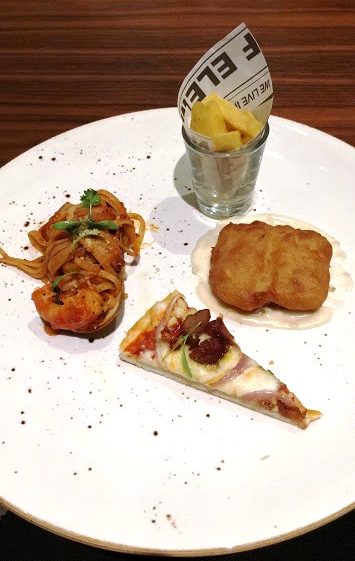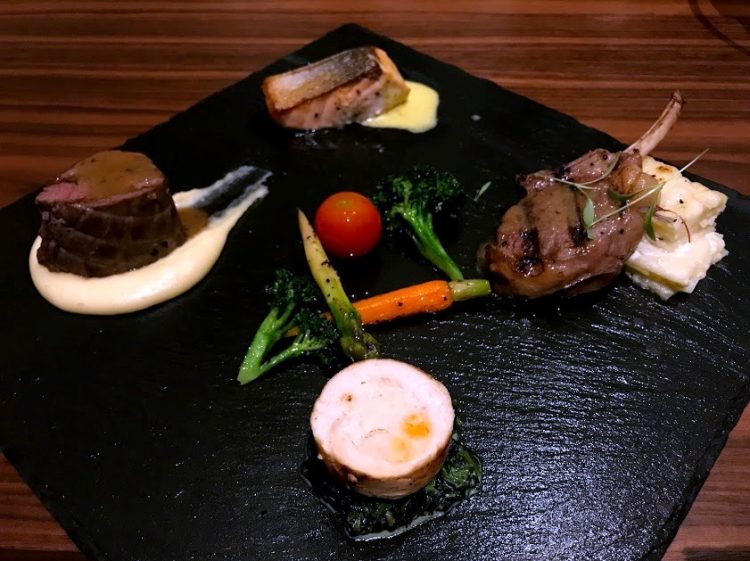 Additional main dishes on the new menu include Nasi Goreng Kampung with Satay and Condiments, Rempah Kuzi Kambing, and Egg Noodles "Yee Mee Kung Fu", which was spot on.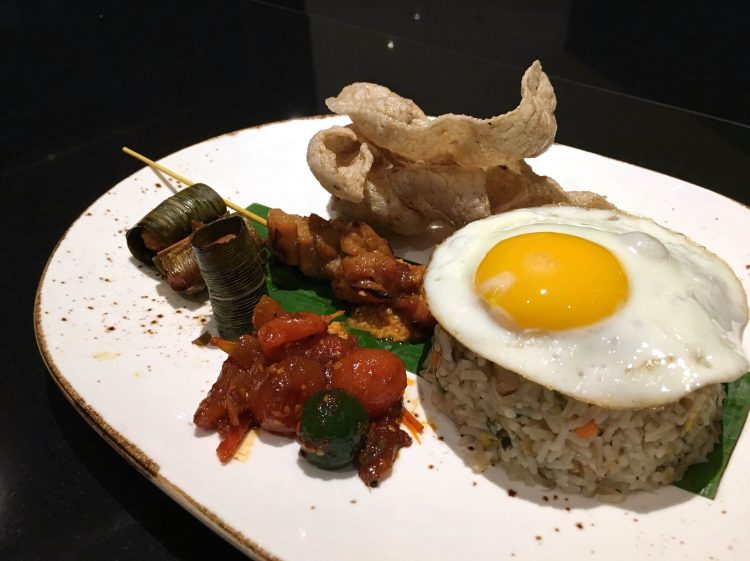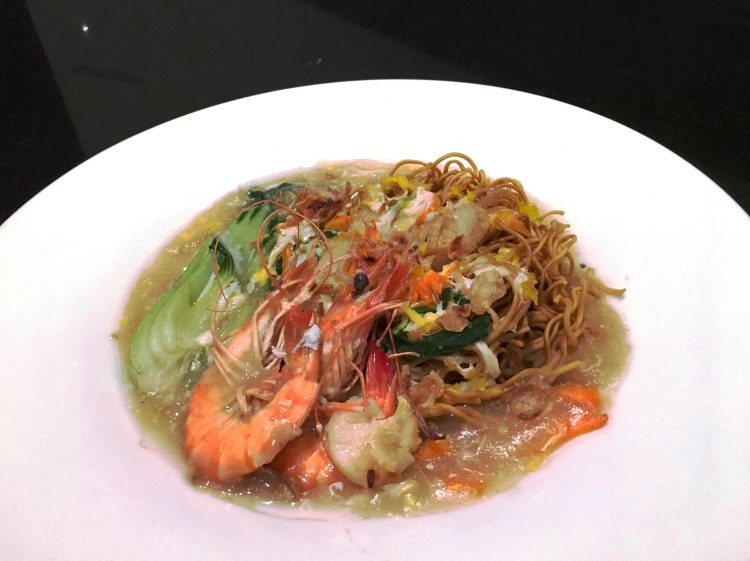 Dessert was served on a black stone platter decorated with swirls of edible glitter. There was a Dark Chocolate Cake, Cheesecake, Bread Pudding, and Pandan Tiramisu, which we take our hats off to.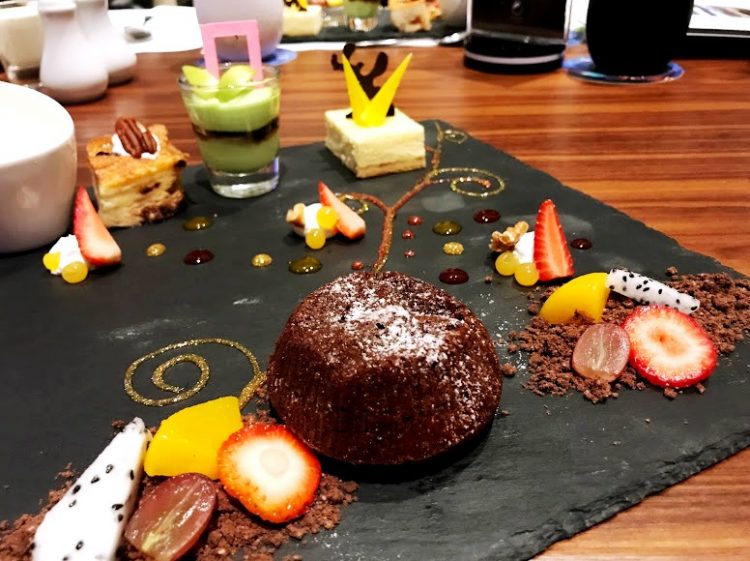 Location & Details
Address: Trace Restaurant and Bar, Level 40, Element Kuala Lumpur, Ilham Tower, 8 Jalan Binjai, 50450 Kuala Lumpur
Hours: Open for breakfast, lunch, and dinner.
Tel: +603 2770 3351
Find: View directory for Trace Restaurant and Bar here.