Toast Me Up at Jaya One: Snapshot
A true guilty indulgence: Toast Me Up's Nutella cheese toast, freshly prepared to order, served hot and crisp, with each bite conveying the creamy, full-bodied flavour of everyone's favourite hazelnut spread, made extra-rich with melted butter and the subtle saltiness of grated cheese (RM8.90 for the original, with two large slices of bread).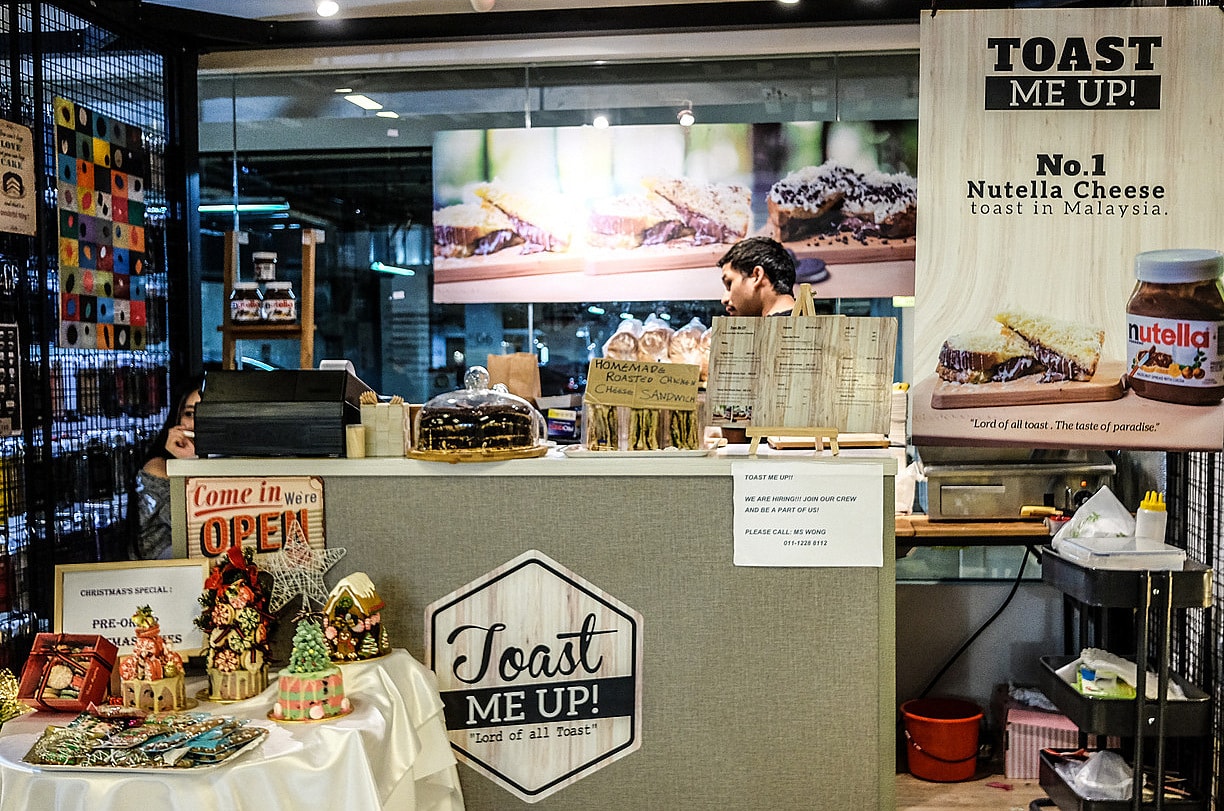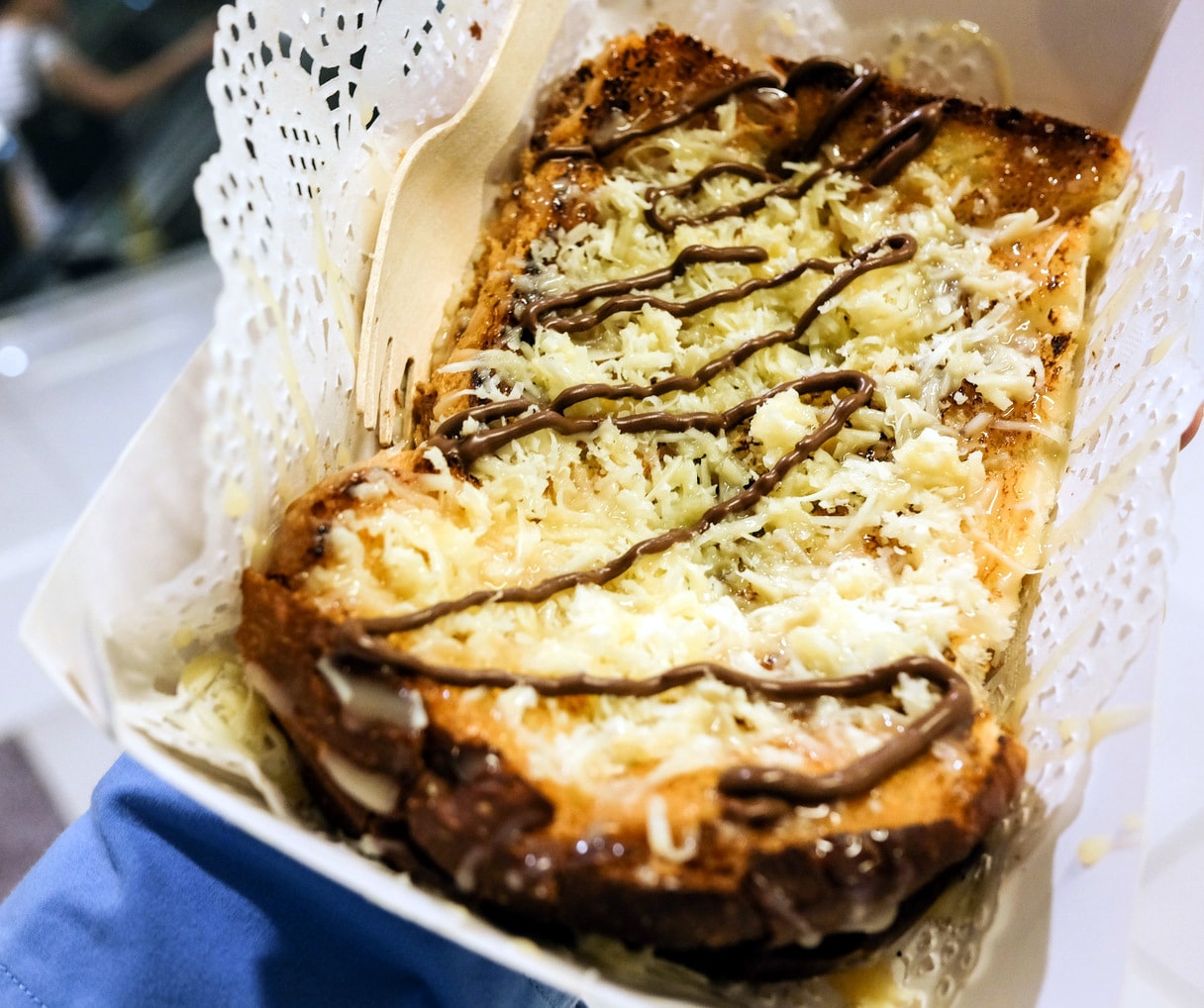 On special cheat days, you can even opt for versions with bananas, Oreos or white chocolate piled into and on these sandwiches.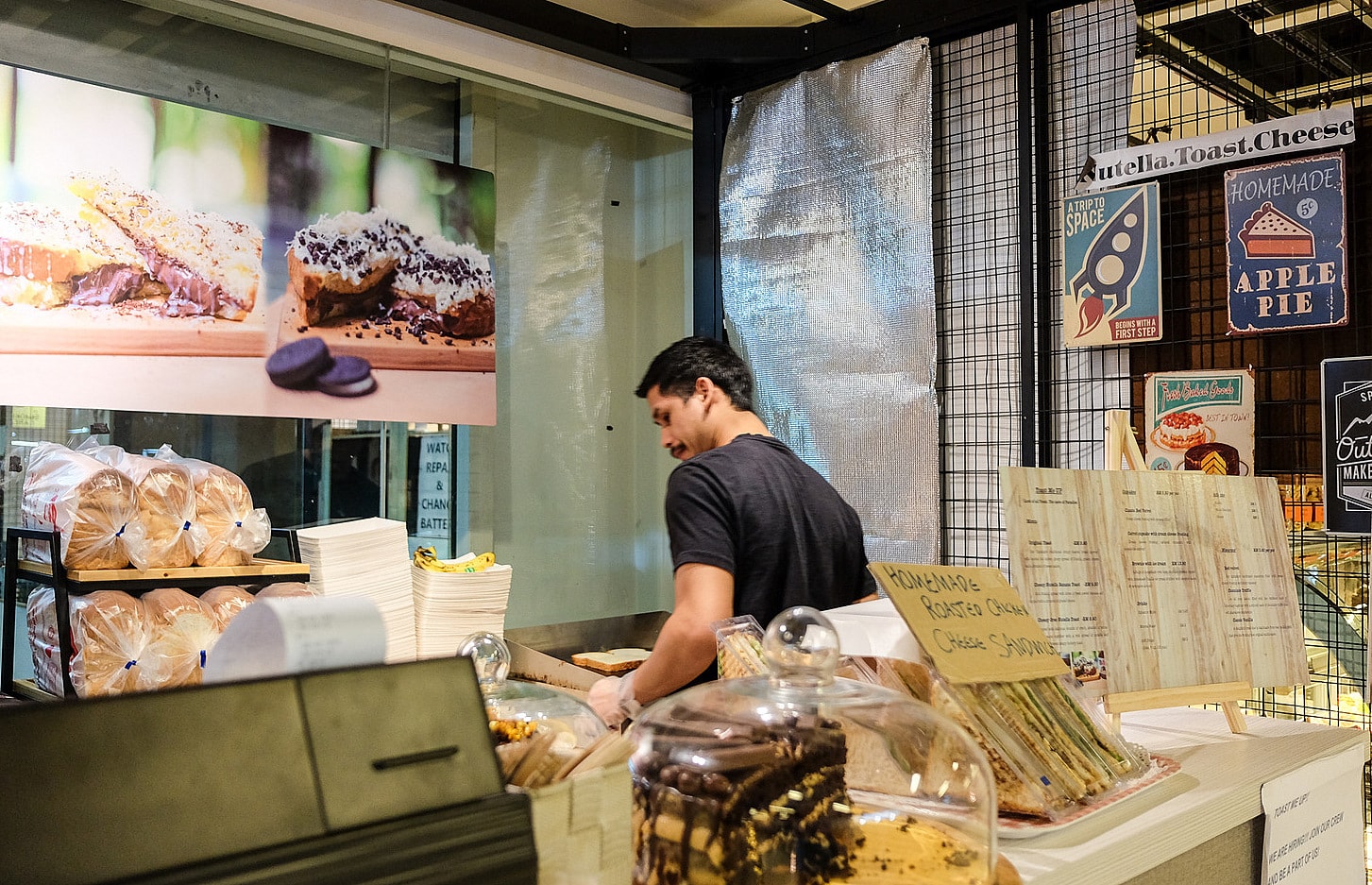 Location & Details
Address: P2, The School, Jaya One, Jalan Universiti, Petaling Jaya, Selangor. Booth located on same level as Cold Storage & Pos Malaysia.
Hours: Daily, 11am-9pm.
Find: View directory for Toast Me Up! here.