Time to Treat Mom for Mother's Day 2022
It's time to celebrate one of the driving forces that kept us going through our lives. Honour your mother and mother figures with these special Mother's Day offers across the Klang Valley!
Pretty in Pink Afternoon Tea @ Aloft KLS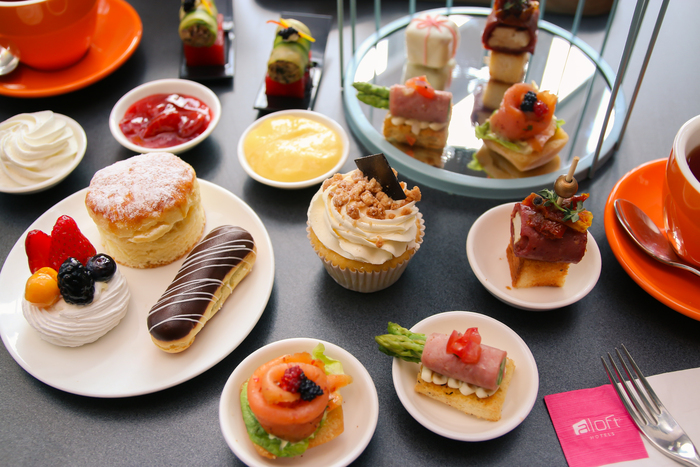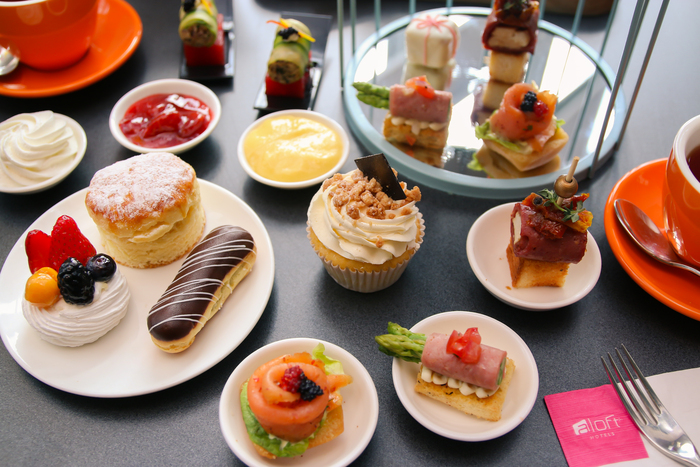 Tickle your mom pink with an awesome afternoon tea, served in a delicate birdcage and seated surrounded by lush greenery! Hotel lobby lounge venue WXYZ treats mothers to delectable treats in a tropical paradise, filled with plants from homegrown brand Bloomspace (also available to purchase over Mother's Day weekend).
Enjoy an picturesque serving of Salmon Rose – smoked salmon cured with beetroot and served on a brioche topped with lump fish roe, Crab Roll on Compressed Watermelon, sprinkled with Olive Dust, Raspberry Eclairs, a Hazelnut Dome, Homemade Raisin & Butter Scones, and more.
Price: RM138 nett per pair
Available from: 7 – 8 May 2022, 2pm – 5pm
RSVP: Contact F&B team at (03)2723 1154 or email kulal.b&[email protected]
Mothers Reign Supreme @ Pavilion Hotel Kuala Lumpur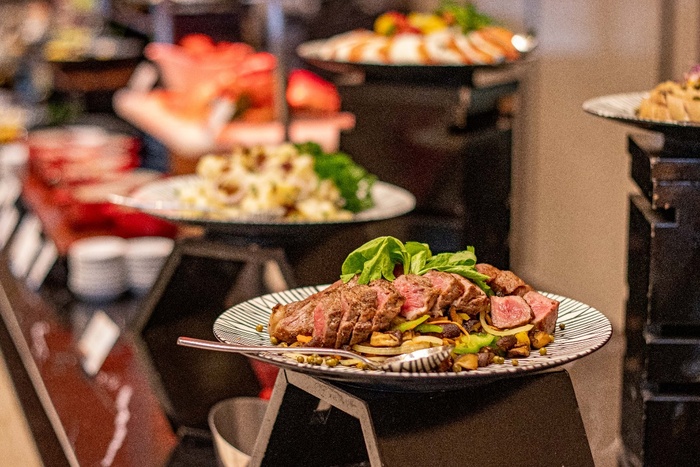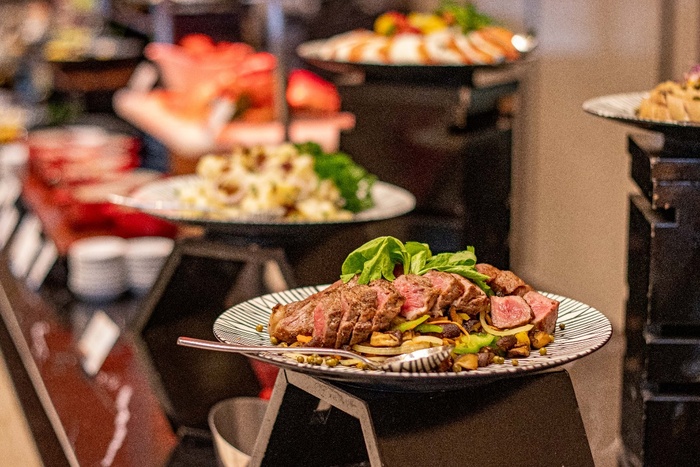 The Courtyard brings sights to behold for a mother-child Afternoon Tea or All-You-Can-Eat-Buffet, featuring vibrant line-ups of local delights, or extensive spreads of international specialties.
Book her a little staycation with the Resident's Package of 30% off Pavilion Hotel's Best Available Rate to make the experience a little more special; or enjoy a 30+10% off Personal Care Items at the Banyan Tree & Pavilion Hotel eShop for a perfect home gift (apply BTKESSENTIALS10 for an additional 10% off!).
Afternoon Tea at The Courtyard, Level 8
Price: RM60 nett per person (Add on RM80 nett for a bottle or red/white wine), free-flow kopi and teh tarik
Available from: Daily, 3pm – 6pm
RSVP: https://www.tableapp.com/partner/the-courtyard-pavilion-hotel-kuala-lumpur#/
Mother's Day Lunch Buffet at The Courtyard, Level 8
Price: RM128 nett per person
Available from: Daily, 12pm – 2.30pm
RSVP: https://www.tableapp.com/partner/the-courtyard-pavilion-hotel-kuala-lumpur/#/
Puttin' on a Ritzy Afternoon Tea @ The Ritz-Carlton, Kuala Lumpur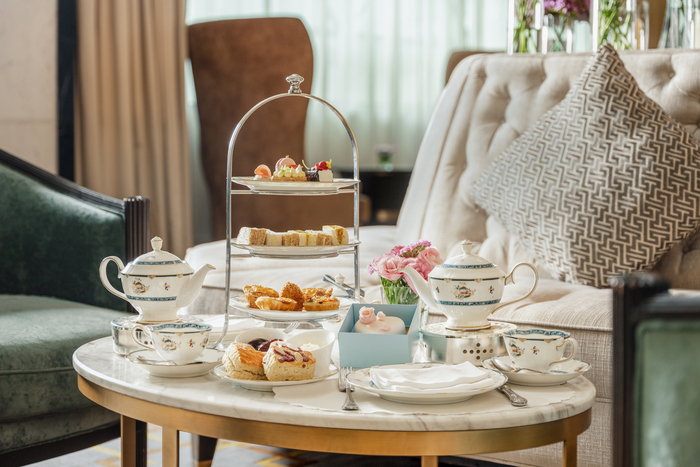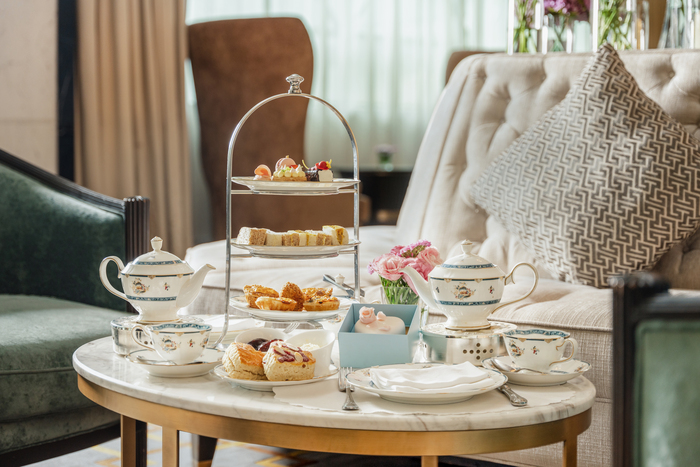 Honour the leading ladies in your lives with a Mother's Day-themed afternoon tea amidst an elegant ambience.
Price: RM180++ for two, RM198++ per box for two (delivery or self-pickup)
Available from: 7 – 8 May 2022, 12pm – 6pm
RSVP: WhatsApp or call +6018 306 3188, or email [email protected]
A Lovely Mother's Day @ The Majestic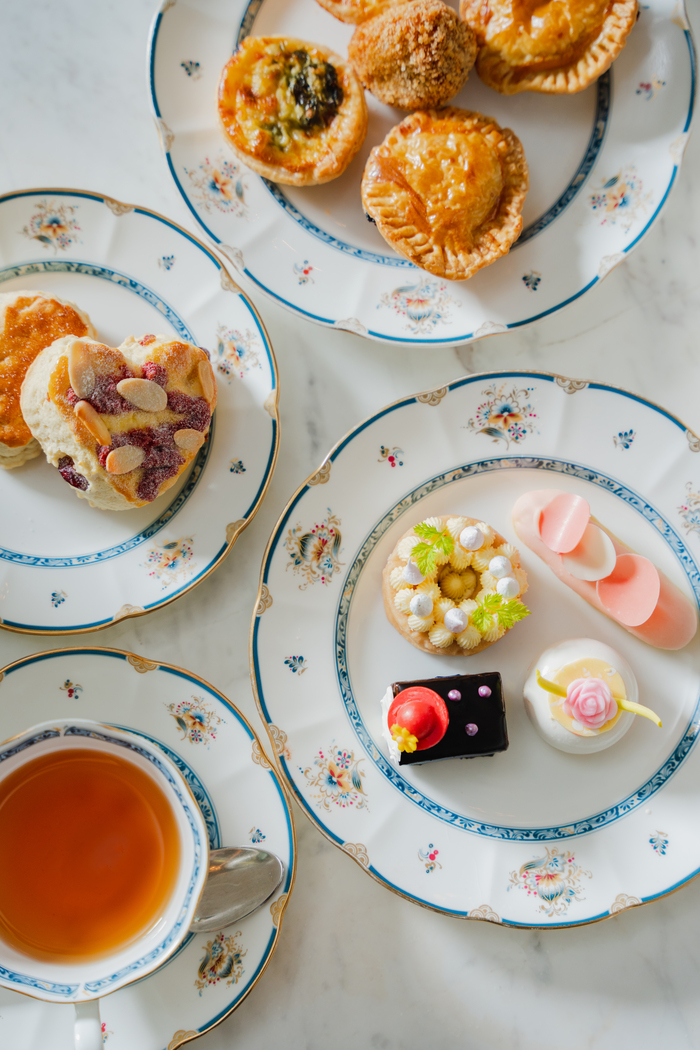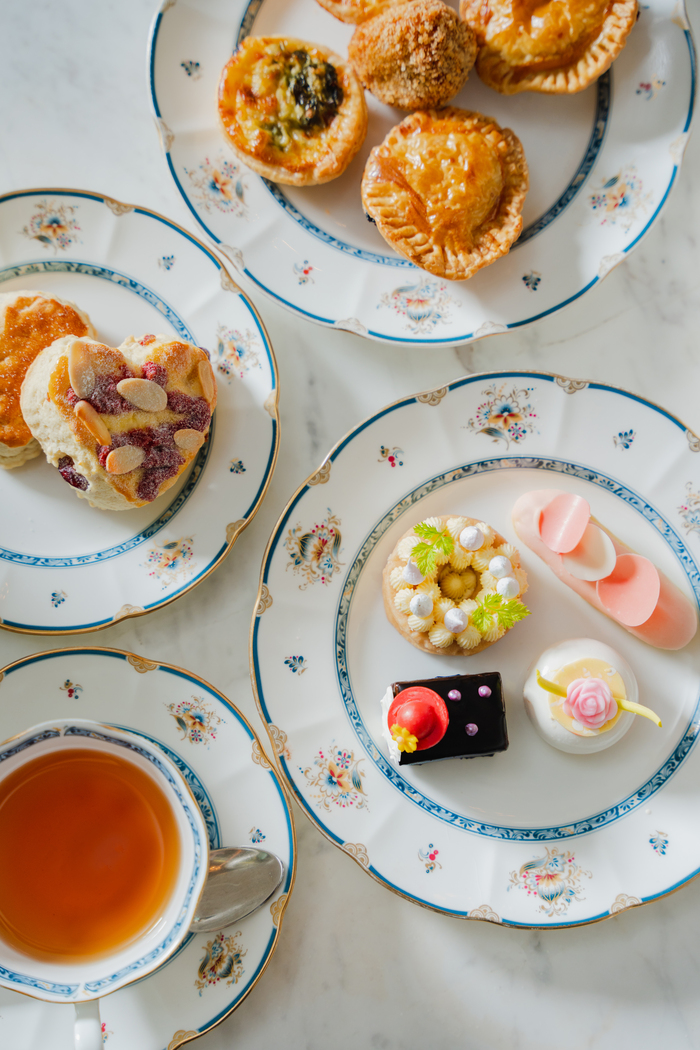 Packing a whole day of luxury dining experiences for moms, enjoy the following treats to really show your appreciations!
Colonial Sampler Lunch at the Colonial Cafe
– Colonial classics of closely-guarded family recipes handed down through generations fill up a flavourful menu, topped off with the presentation of a beautiful orchid to every mother.
Price: RM180++ per person
Available from: 7 – 8 May 2022
RSVP: WhatsApp +6014 647 1060 or email [email protected]
Majestic Afternoon Tea
– A prized afternoon tea fit for your treasured matriarchs, celebrate with special Mother's Day cupcakes, and the gift of an orchid.
Price: The Tea Lounge | RM88++ per person
The Drawing Room | RM108++ per person
The Orchid Conservatory | RM138++ per person
Available from: 7 – 8 May 2022 | 12pm – 2.30pm or 3pm – 6pm
RSVP: WhatsApp +6014 647 1060 or email [email protected]
Lunch & Dinner at Contango
– Featuring open kitchen interactive dining with a seating capacity of only 250 people, freshly prepared on order cuisine ranging from Western with a pizza over and Churassco Grill to Chinese, Japanese, Malay and Thai is truly a must have experience. Create memories with a special photo booth where every family can take a Mother's Day portrait as a souvenir.
Price: RM150++ per person
Available from: 7 – 8 May 2022
RSVP: 03-2785 8000
Five Roses New Yorker Afternoon Tea @ The Alchemy, Starhill Dining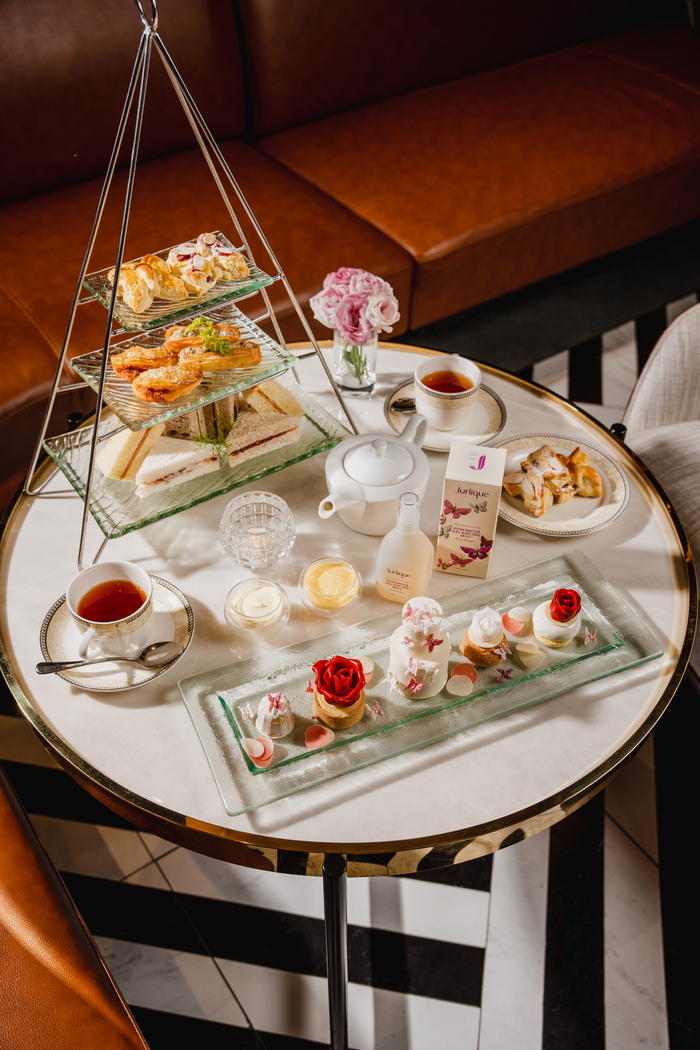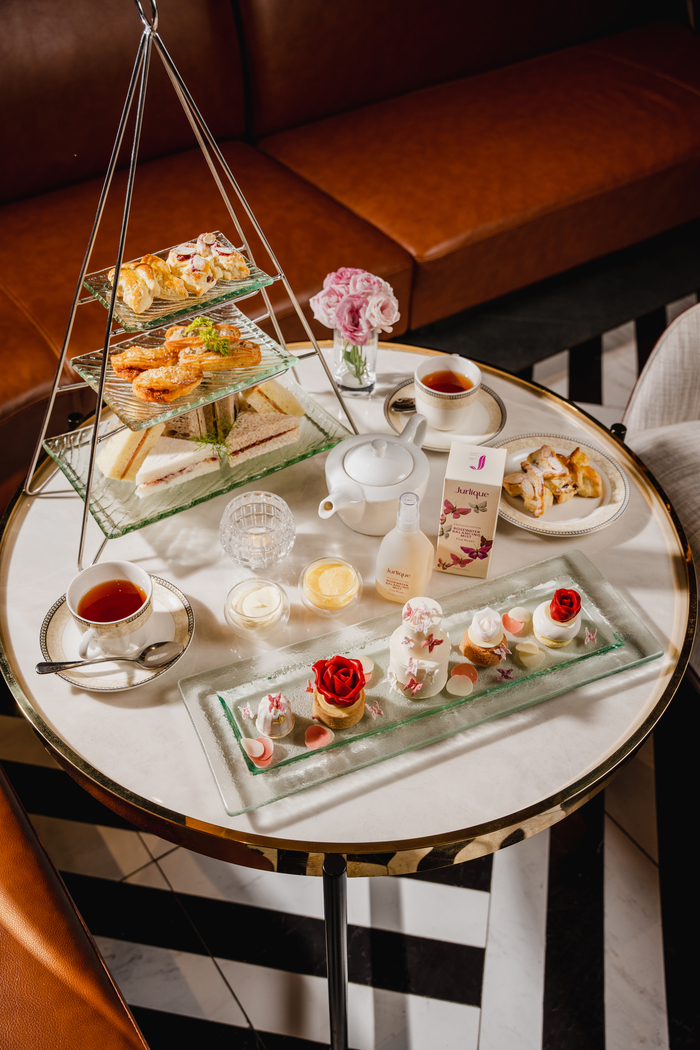 Pamper mom like never before with exquisite desserts drawing inspiration from roses like the Strawberry Rose Fromage, Rose Peach Choux, and luxury butter scones complemented with Rosewater clotted cream.
Aim to be the first five customers daily from 8 – 22 May 2022 to reserve the Five Roses New Yorker Afternoon Tea and receive a travel-sized gift set of Jurlique's best sellers along with a surprise gift voucher.
Price: RM160++ for two persons
Available from: 8 – 22 May 2022, 3pm – 6pm
RSVP: WhatsApp or call +60 18 929 8060.
To Your Mother Figure, from Elevete Patisserie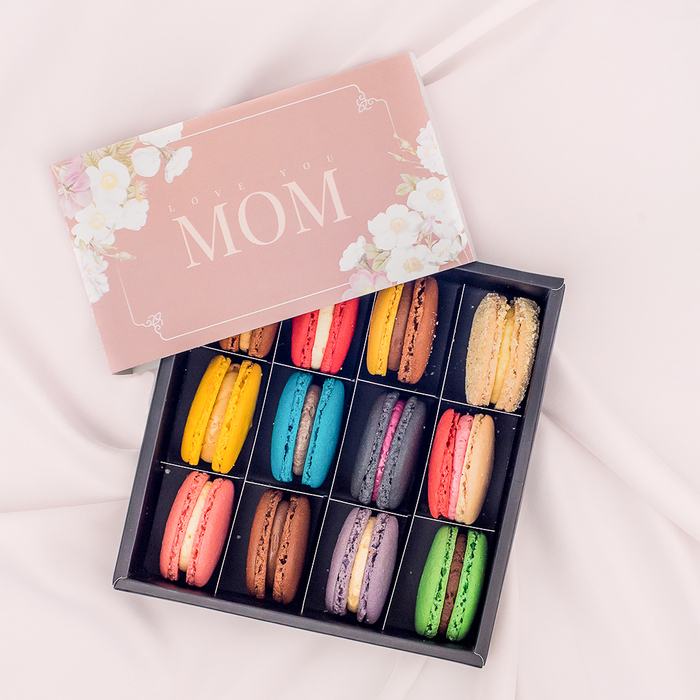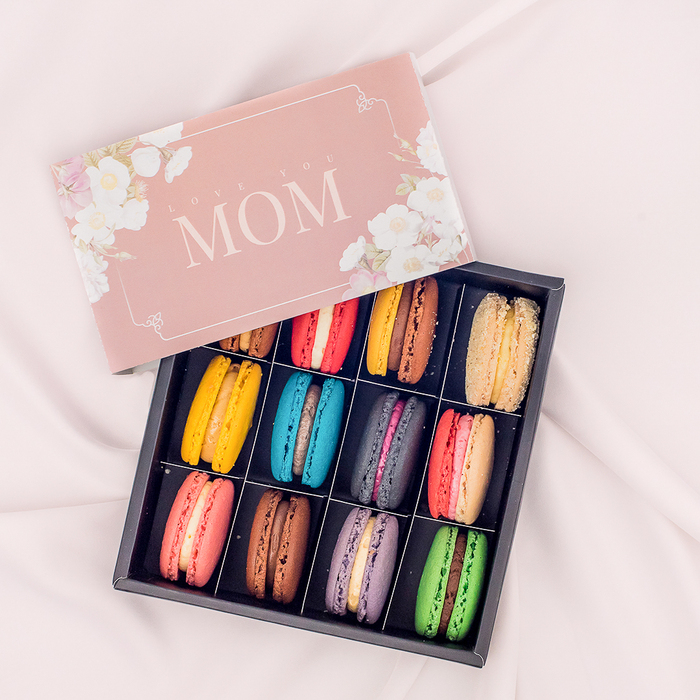 Presenting five exclusive menus to show appreciation to all forms of mothering influences, pre-order from now until 15 May 2022 to get ready for this special day.
Mum's Classic Sugee Cake, a simple yet aromatic piece perfect for an afternoon tea, returns by popular demand. Switch up to the Lady Lux Elderflower Orange Cake too, specially curated by a chef who spent eight years mastering the best delectable to present a pop of flavours – soft orange butter cake wrapped in earl grey mousse with the refreshing apricot jam, pear compote, and orange fullertine.
Present the Lady Elegant Cupcake Bouquet for a twist of surprise with seven pieces of vanilla and chocolate cupcakes dressed up as mom's favourite flowers.
The Mother's Day Petit Gateaux offers a mini treasure trove of four petite-sized delicacies with unique flavours of exceptional assortments of sugary goodness.
For mothers who are fans of Renaissance-era French delicacies, the Mademoiselle Macarons will take her to the breezy European tea break with a box of 12.
To order, visit https://www.elevete.com.my/. Elevete Patisserie is also available on Cake Rush, Cake Together, Eat Cake Today, and Grab.
Make Room for Mom @EQ, Equatorial Plaza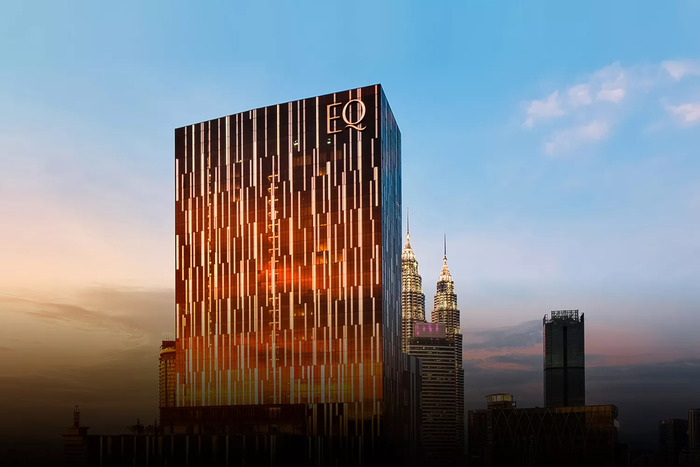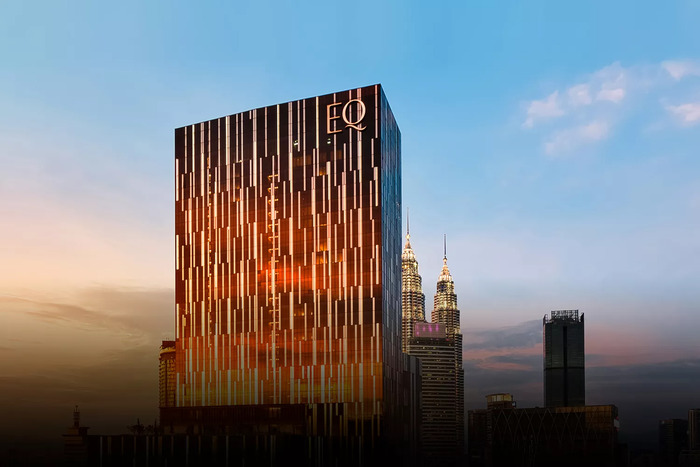 Gift Mom a wonderful staycation with breakfast for two, an elegant afternoon tea at Bottega Lounge, a selection of spa treatments, 10% off food and beverages for dine-in at Nipah, daily snacks, and even more from the 5 – 31 May 2022.
Should you just want a meal, Treat Mom Today for a buffet lunch or dinner with a family of four and enjoy the forth seat complimentary just for mom.
Price: RM128++ per adult
RM64++ per child (6-12 years)
RSVP: Whatsapp message
A Spring-Inspired Mother's Day @ Sunway Resort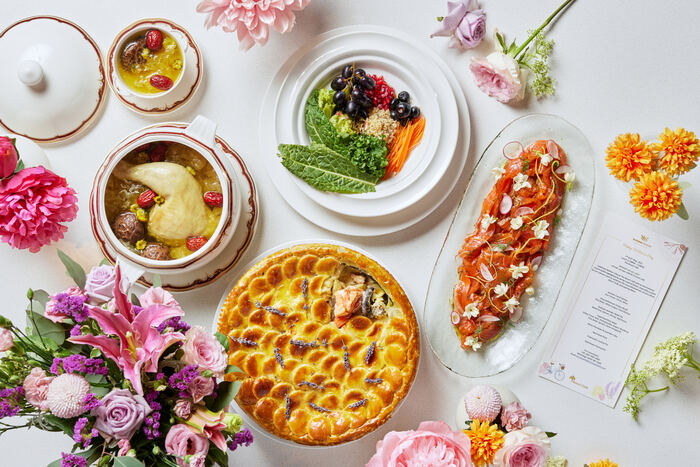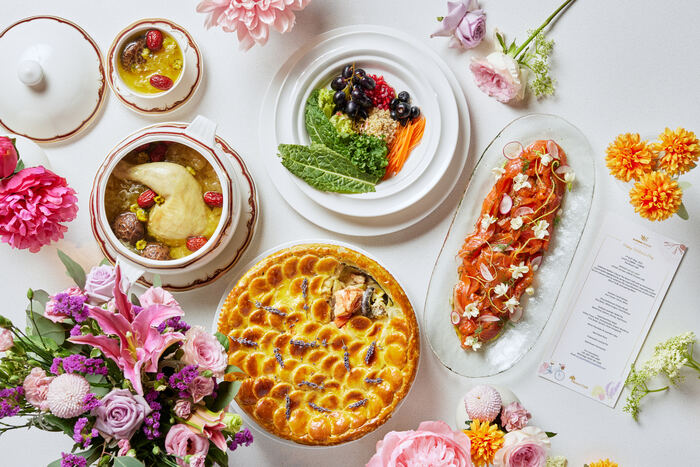 A specially curated spring-inspired menu by Chef De Cuisine Afham Afiq features fresh flowers in recipes for this extensive spread including seafood, meats, dim sum, live-action stations, and mouth-watering desserts.
Expect a Lavender Seafood Skillet Pie – a hearty dish of cod, salmon, octopus, and shrimp in a lavender-infused veloute encased in flaky puff pastry – alongside comforting Chrysanthemum Chicken Broth with Red Dates, Chef Afiq's Superfood Rose Salad, and more. A 1.2kg Red Velvet Rose Cake (RM148++) and a 500g Moist Chocolate Lavender Cake (RM62++) will be exclusively available for takeaway and gifting.
Special activities for mother and child will also be available both days including a flower arrangement masterclass and tart decorating with Sunway's chefs using edible flowers and fresh fruits. Limited seats, so book early!
Price: RM168 nett per adult
RM84 nett per child (6-12 years)
Available from: 7 – 8 May 2022, 12pm – 3pm
RSVP: call +603 7495 2009 / WhatsApp +6019 381 5568 or email [email protected]. Advanced reservations are encouraged.
Divine Dining by SOULed OUT Restaurants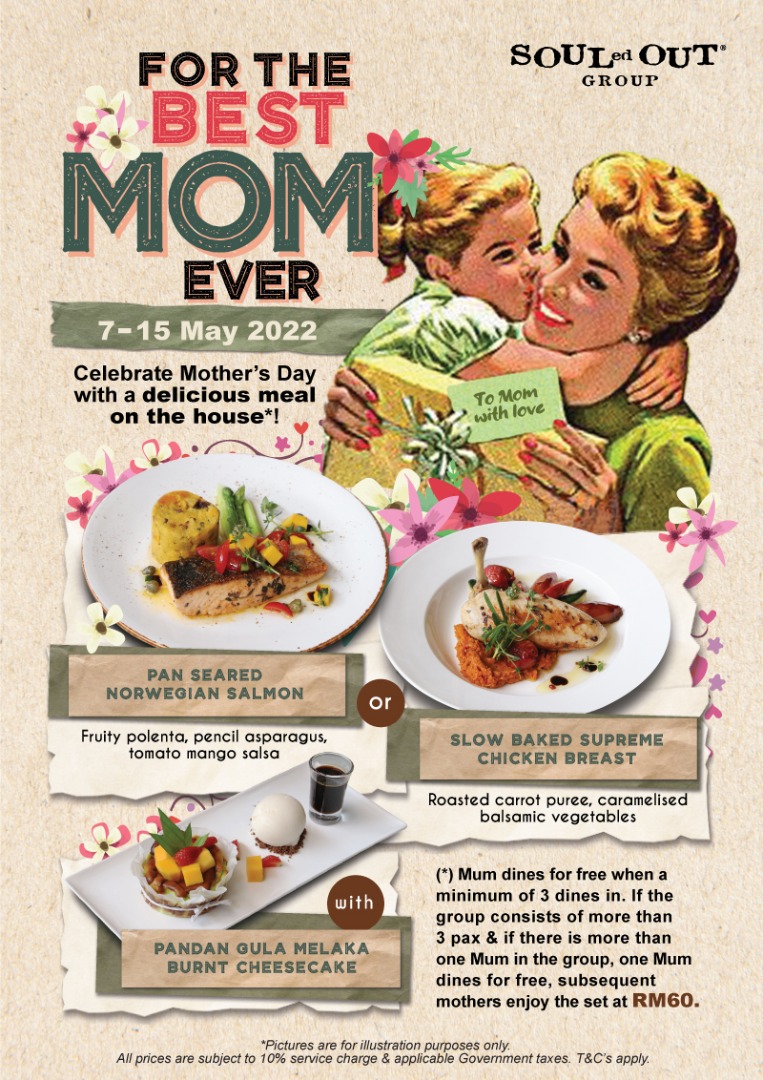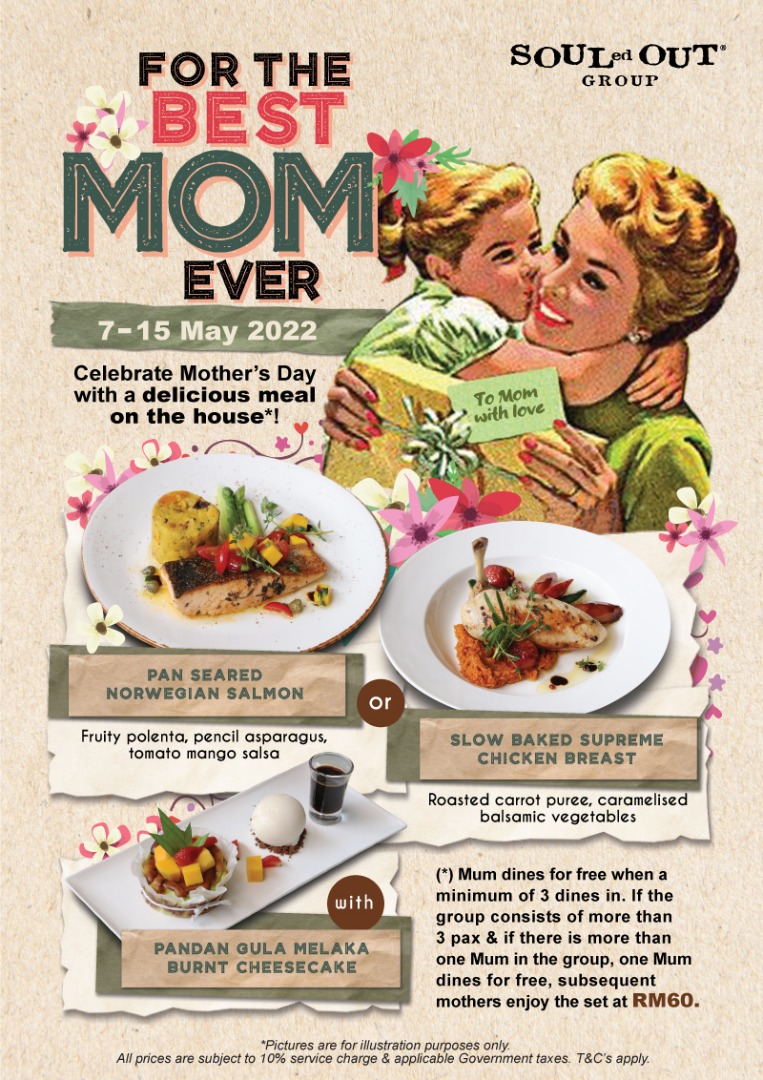 In tribute to all mothers, the chefs of SOULed OUT had a get together to brainstorm the best 'for mom' dishes, and winners of a group-wide cookoff have their offerings featured in the For The Best Mom Ever promotions!
Mothers dining in with parties of three or more will get the special set meal of either a Pan Seared Norwegian Salmon accompanied by fruity polenta, or the Slow Baked Supreme Chicken Breast with roasted carrot puree and caramelised balsamic vegetables; finishing with a desert of Pandan Gula Melaka Burnt Cheesecake.
Price: One mother (On the house!), additional mothers in party (RM60++)
Available from: 7 – 15 May 2022
RSVP: SOULed OUT KL (t: 012 200 1955, e: [email protected]), SOULed OUT KK (t: 016 829 9268, e: [email protected]), SOULed OUT Bangsar South (t: 013 613 1663, e: [email protected]), WIP BSC (t: 012 650 5722, e: [email protected]), WIP On The Park (t: 012 210 3055, e: [email protected])