Named after the raft used by Norwegian explorer and writer, Thor Heyerdahl, in his 1947 expedition from South America to the South Pacific, Kontiki brings the exoticism of French Polynesia to Kuala Lumpur. With a large open and airy space overlooking The Federal hotel's picturesque garden and outdoor pool, the restaurant's leisurely vibes and wafts of smoky grilled barbeque automatically makes one feel like they're on vacation.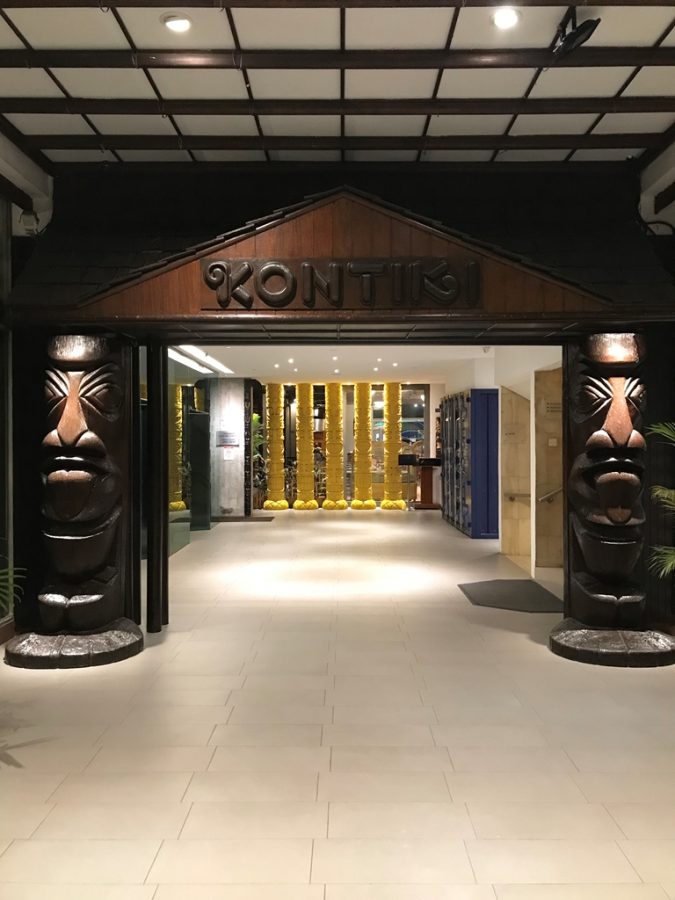 Just entering the restaurant will have you greeted by two towering original totem poles that stand out majestically. Kontiki's weekend tiki barbeque is a mini escape from the concrete jungle right outside, that takes you on a tropical journey of savouring both local and international dishes found in the buffet spread.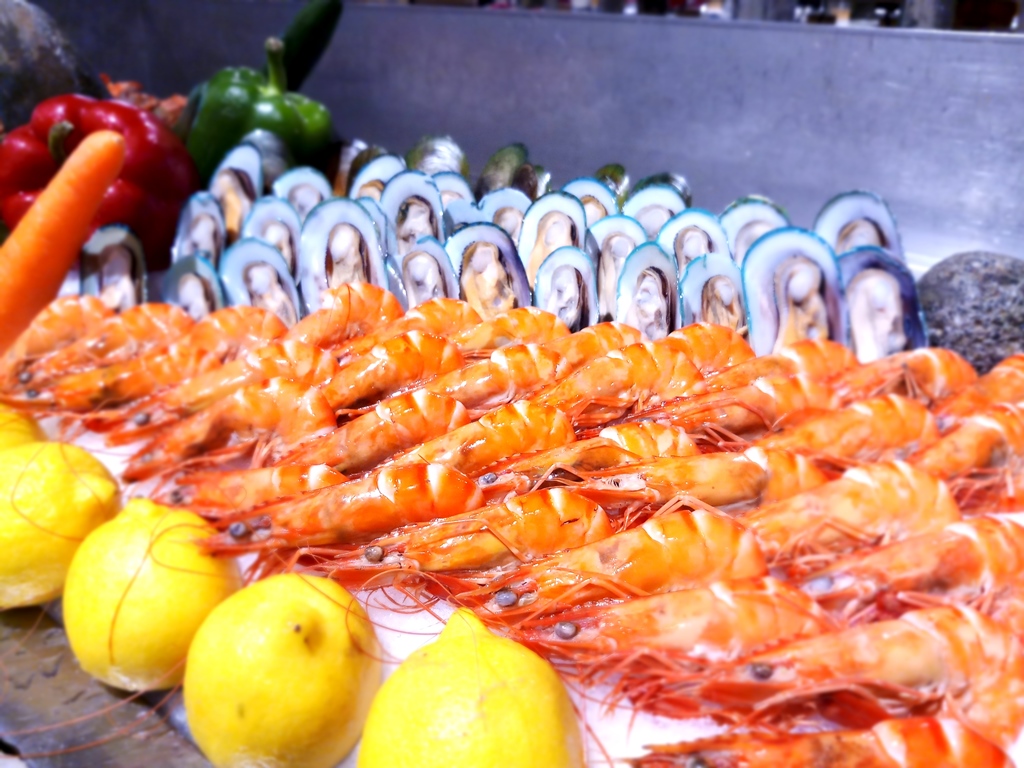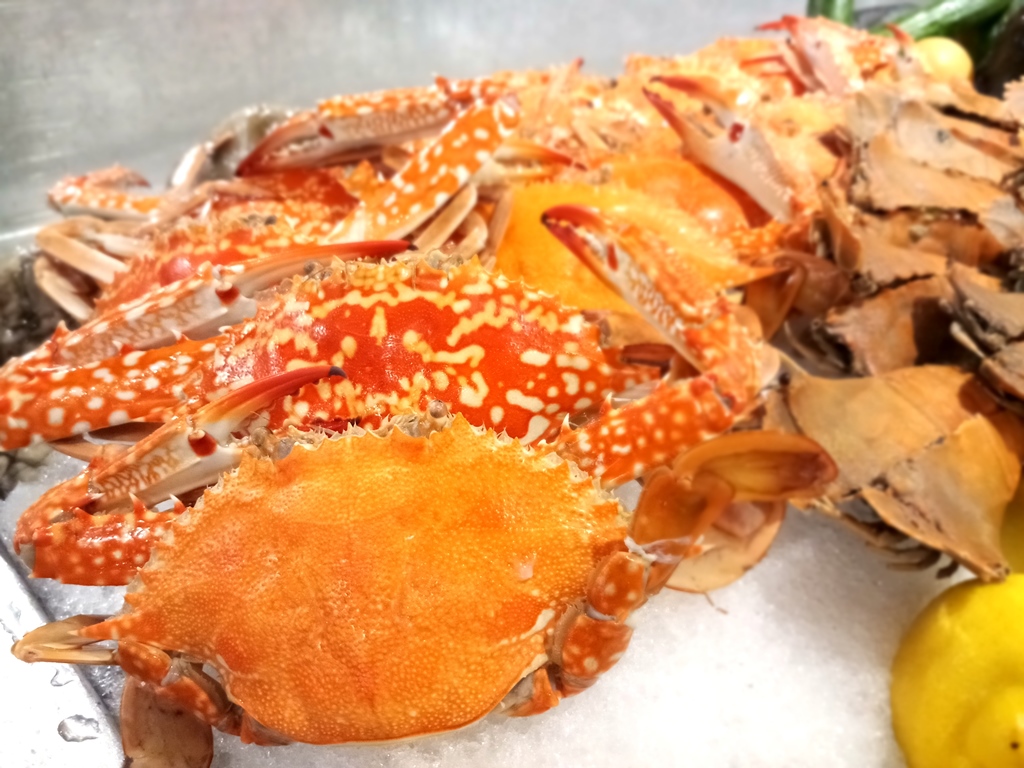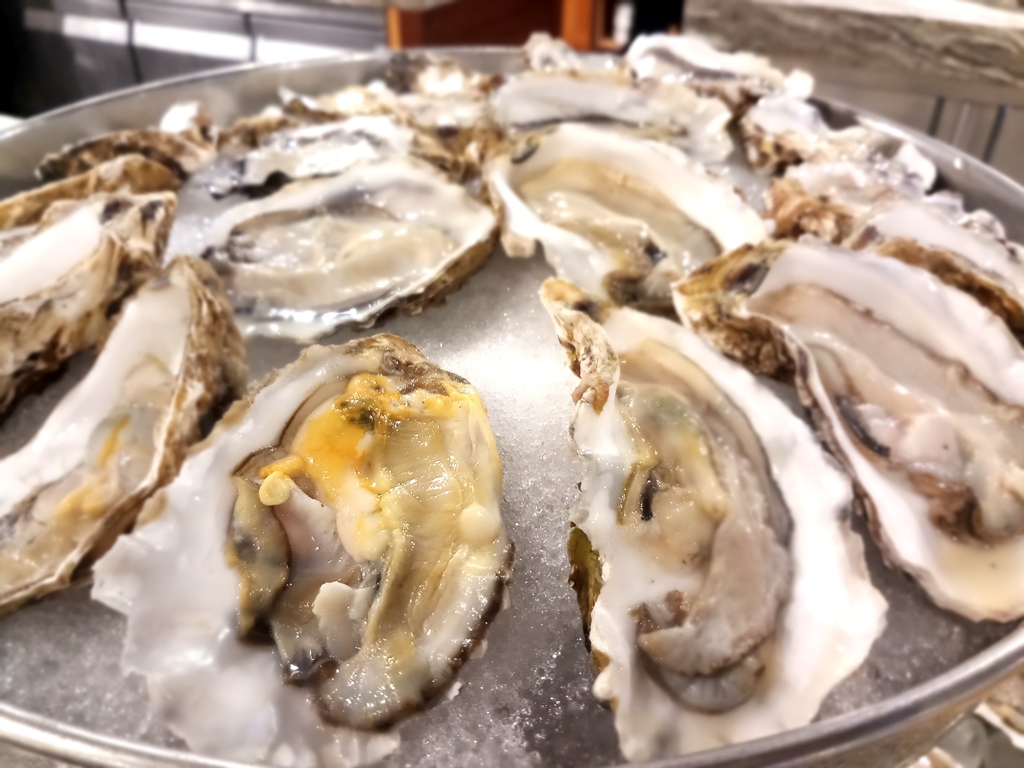 We had an opportunity to indulge to our hearts content at this sumptuous affair, and the as the saying goes, the proof is in the pudding, the way we had to struggle to lug ourselves home after dining here. Apart from the main highlights of freshly grilled cuts of meat and seafood at the outdoor grill station, the restaurant lays out fresh seafood and shellfish on ice such as succulent oysters, poached prawns, crabs, crayfish, and mussels.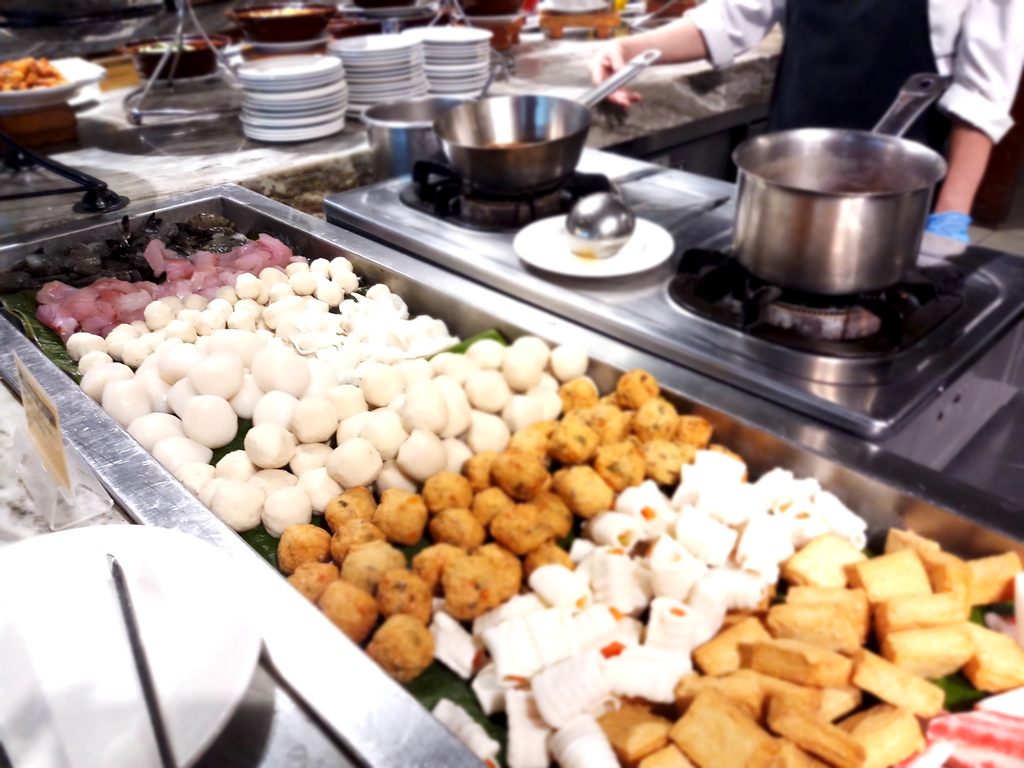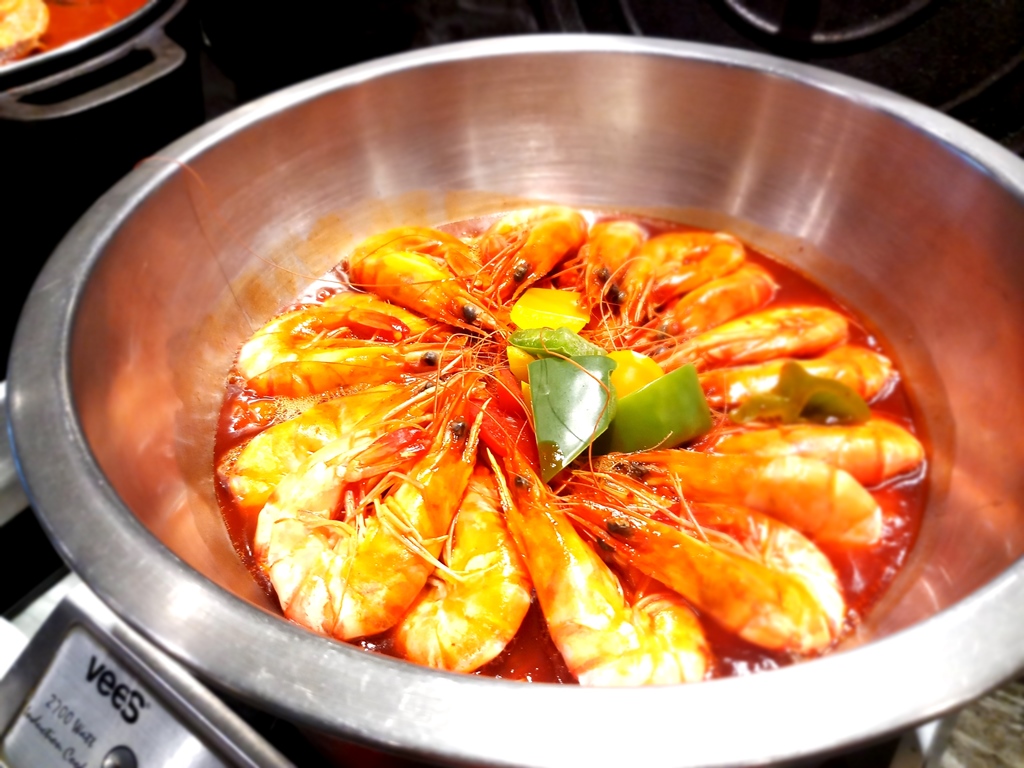 The restaurants provides a wide variety of lok lok items to be blanched and boiled, and served with 2 different options of steaming hot soup that is very popular with local clientele. Among fresh salads and appetizers, you will find a dedicated gado gado station where assisting cooks will help you toss your own selections from the offerings of tempeh, fried beancurd, fresh vegetables, boiled eggs, and peanut sauce.  Have a wander around the buffet island and delight yourself in the house specialties of Hainanese roast and poached chicken rice with all the condiments, mouthwatering fish head curry, and sweet and sour prawns. International dishes vary, but definitely save space for the main event found in the al fresco area of the restaurant.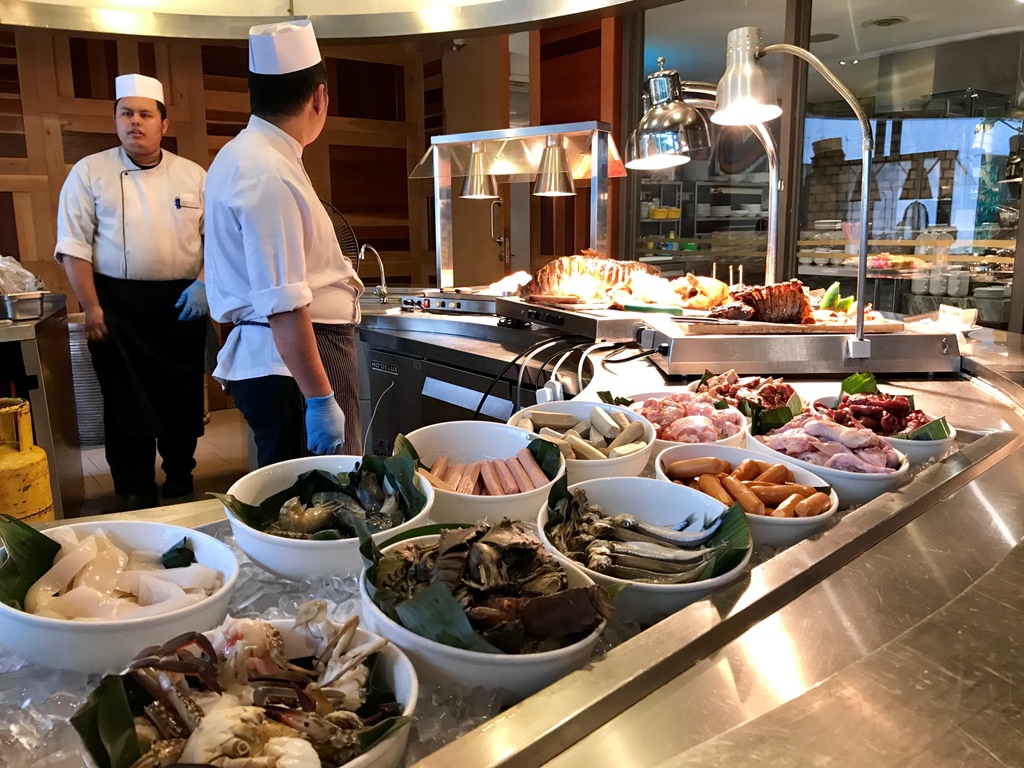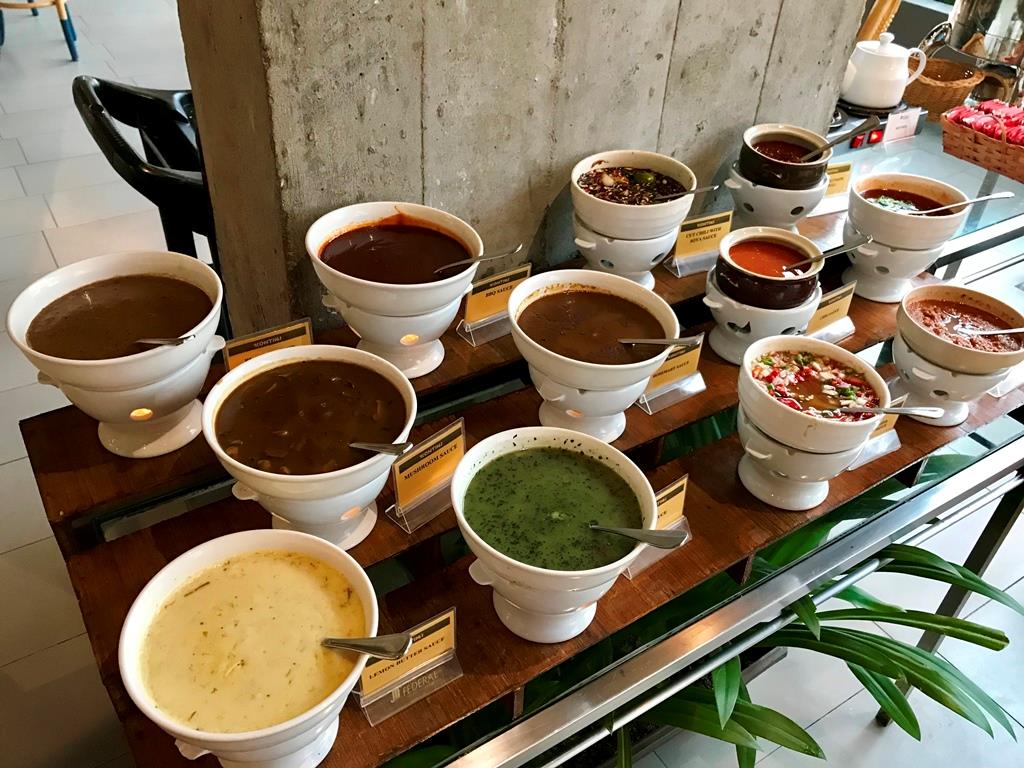 The live grill section outside serve meats and seafood that's prepared à la minute, right next to the carvery of roast chicken, lamb rack, and a stunning broiled whole salmon. Find juicy lamb chops, marinated beef, chicken drumsticks, sausages, crayfish, crabs, prawns, assorted fish, satay, and at least 12 special sauces to pair with your grilled items!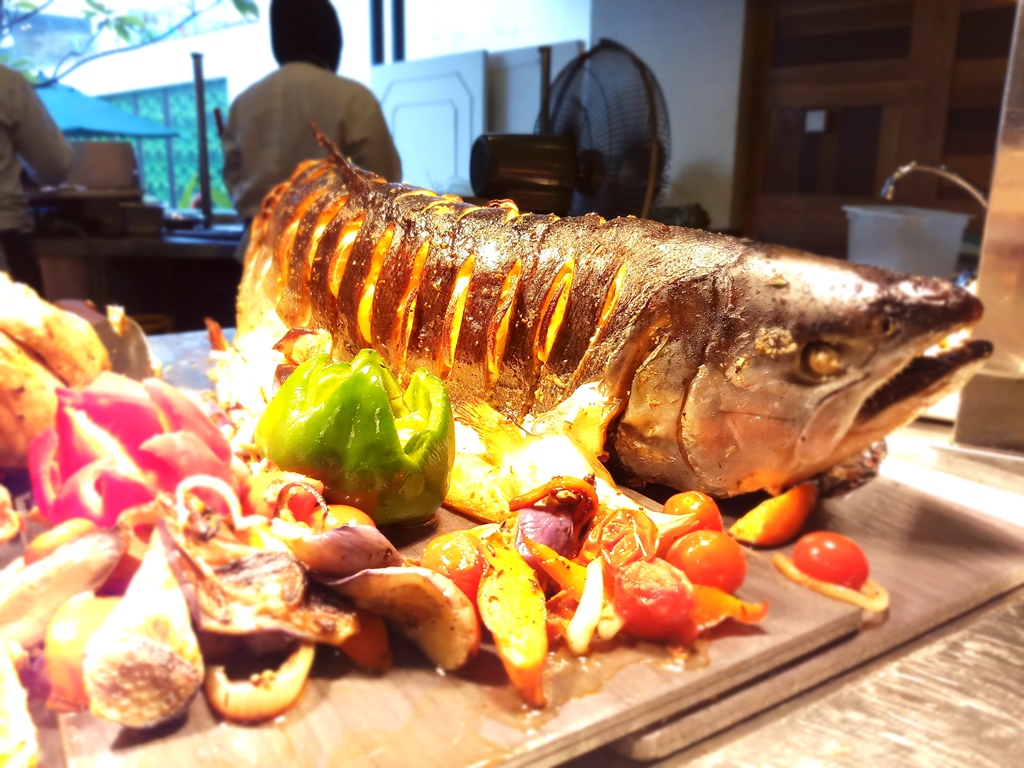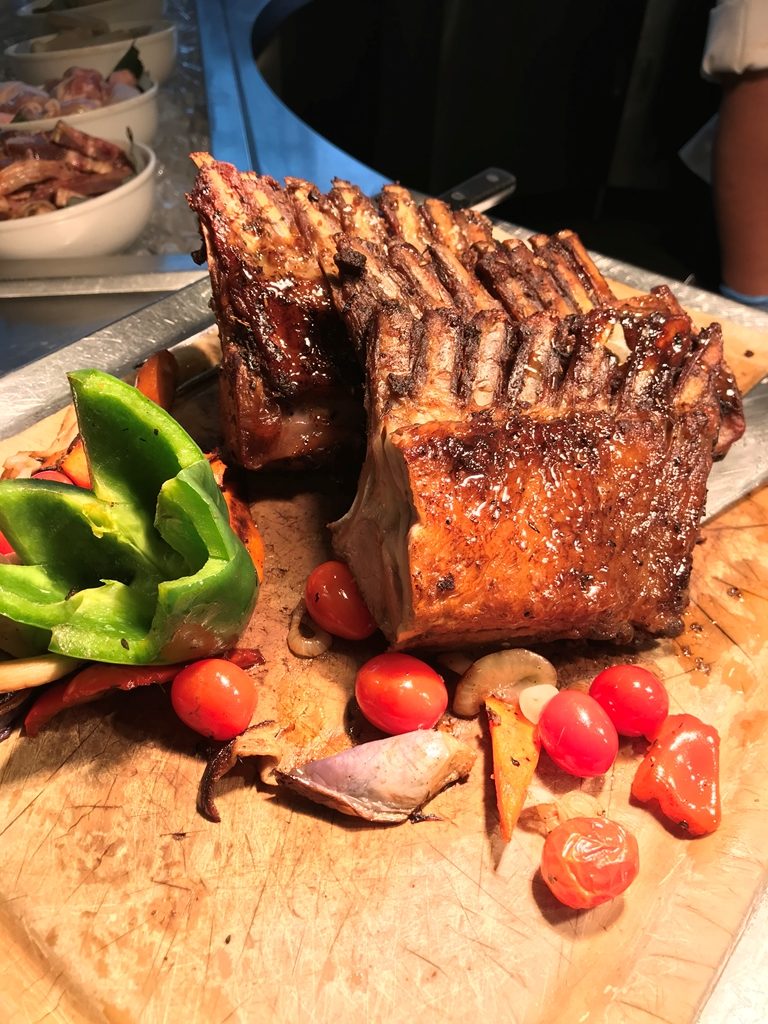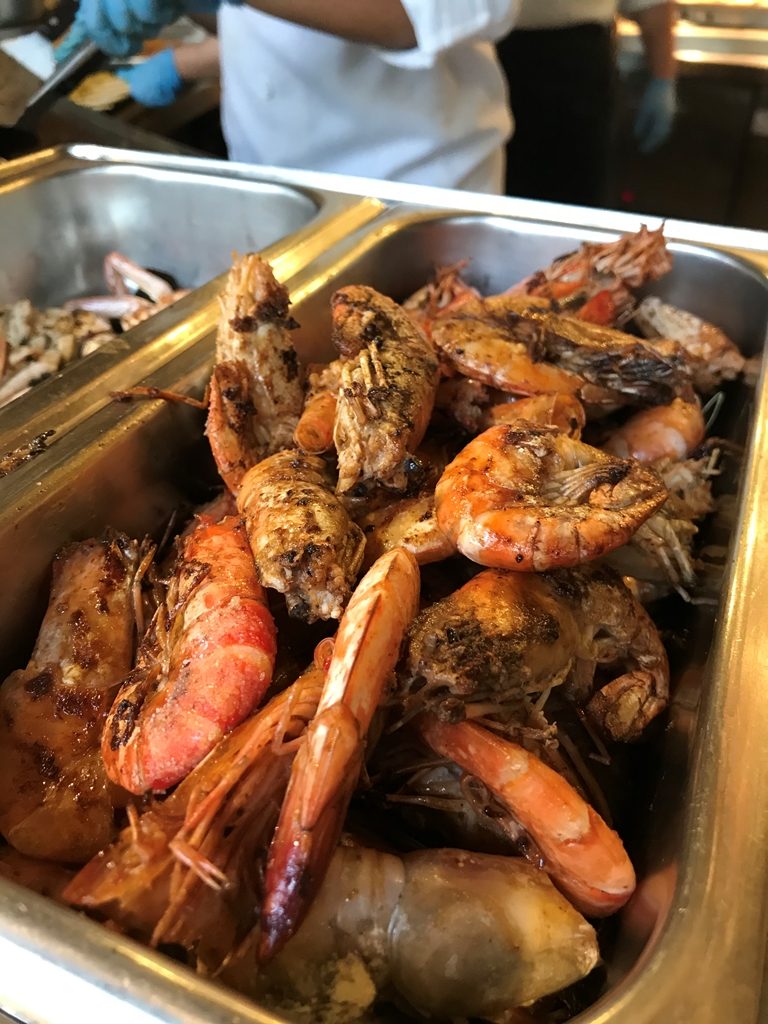 The grill station is bound to occupy your time and attention, and I urge you to try at least one of everything before deciding on a favourite to go back for seconds. The sauce station just adds that extra special experience of mixing flavours and heat together to dip your barbeque in before consuming in absolute ecstasy! Of course, don't forget about dessert, but I'm sure that's impossible once you've taken a look at the dainty cakes, tartlets, pastries, fresh fruit, and jellies. There's also lots of ice cream to enjoy with your sweet treats, and hot beverages of coffee or tea to end a satisfactory or celebratory meal. If you so happen to choose Kontiki for date night, call ahead and book yourself one of the restaurant's romantic love seats to share with your special someone.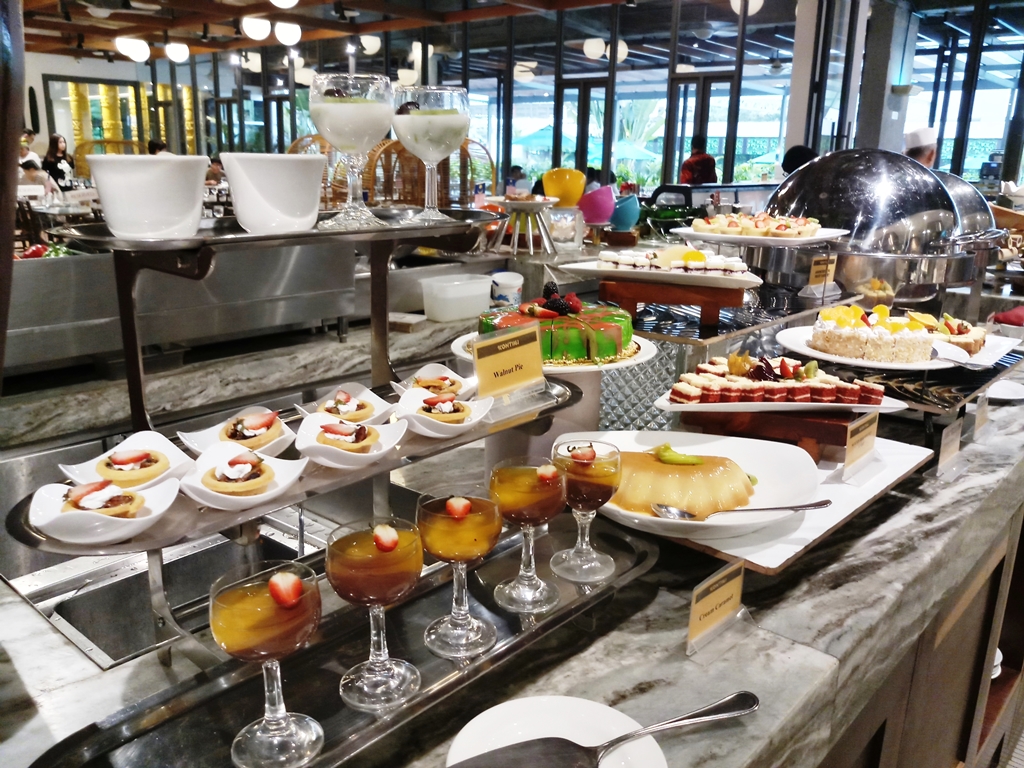 Kontiki's BBQ Seafood Buffet Dinner is available on Fridays and Saturdays from 6.30pm to 10pm, on the mezzanine level of The Federal Kuala Lumpur, and is priced at RM138nett per adult, RM69nett per senior citizen, and RM49nett per child.
Location and details
Address: The Federal Kuala Lumpur
35, Jalan Bukit Bintang
5510 Kuala Lumpur
Tel: +603-2148 9166
Website: fhihotels.com
Opening Hours: A la carte selection: 24 hours
Buffet Breakfast: 6.30am to 10.30am
Buffet Lunch (Mon to Fri except public holidays): 12 noon to 2.30pm
Buffet Dinner (Fri & Sat): 6.30pm to 10pm
Weekend Hi-Tea (Sat & Sun): 12.30pm to 4pm