Thai Garden Village at Kepong: Restaurant review
Thai Garden Village is a massive no-frills restaurant that can accommodate more than 300 people easily. Guests can sit either in its garden or in the restaurant proper cooled by pirouetting fans. Furnishings comprise a mish-mash of patio-style wooden tables and plastic chairs and tables draped with red cloth. One section of the restaurant serves as a play area for kids.
The restaurant's ceiling is pretty high so the level of mercury is not an issue even on a hot afternoon. In the evening, folks from all walks of life pack the garden to the rafters when lighted gazebos and gushing water features create a romantic setting for a quiet dinner.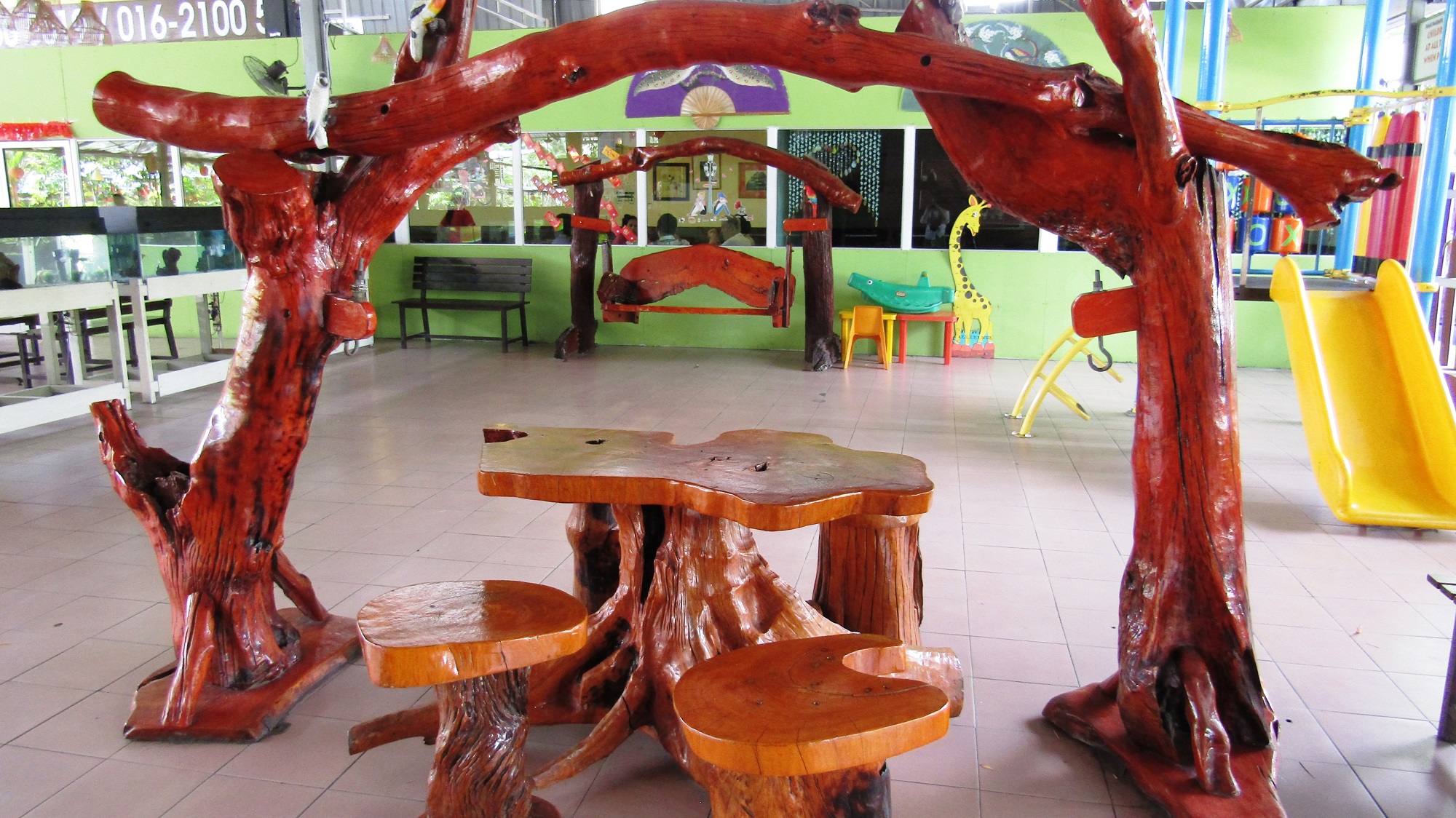 The A4-sized menu is loaded with about 80 dishes, excluding drinks. The items range from salad to tofu to chicken and from beef to soup to fried rice, vegetables and noodles. Under seafood, there are fish, squid, prawn and crab.
Photos are absent and chili pepper icons indicate the level of spiciness for each dish. A small section labeled "Iron Chef Specials" is the pride of the restaurant, and I order three dishes from here. The waitresses are Thais who speak passable English.
Claypot crab
My meal kicks off with claypot crab with glass noodles (RM75). The crab is big, about one kilo, and perfectly cooked. Savouring this juicy crustacean is a blast, though a slopfest as I have to use my hands. The mild spicy-garlicky flavour of the glass noodles is a perfect fit to the magnificent sweetness of the crab meat. Two claws up for this dish.
Next comes Fire Phoenix.  A waitress sets a grilled spring chicken (RM23.90) on my table and sets fire to the alcohol-drenched gravy on the bottom of the iron platter.  Flame flares up for several seconds, and a delicious aroma wafts about.
She now cuts the chicken into small pieces and puts them on a plate. I wait a while for the meat to cool and pop a gravy-coated piece into my mouth.  The gravy tastes like a cross between ketchup and mushroom sauce and the chicken meat – well marinated, indeed – has a classic crispy exterior but tender, soft and moist interior.
Otak-otak
While I'm in mid-chew of a chicken morsel, my seafood otak-otak (RM18.90) arrives. It's cooked and presented differently from the Malaysian version. The fish paste has been baked in silver foil instead of being wrapped in banana leaf and grilled. Buried in the fish paste are prawns and squids. Liberal use of turmeric has coloured the dish yellow and a faint lemongrass backdraft races up my nostrils with every lovely bite.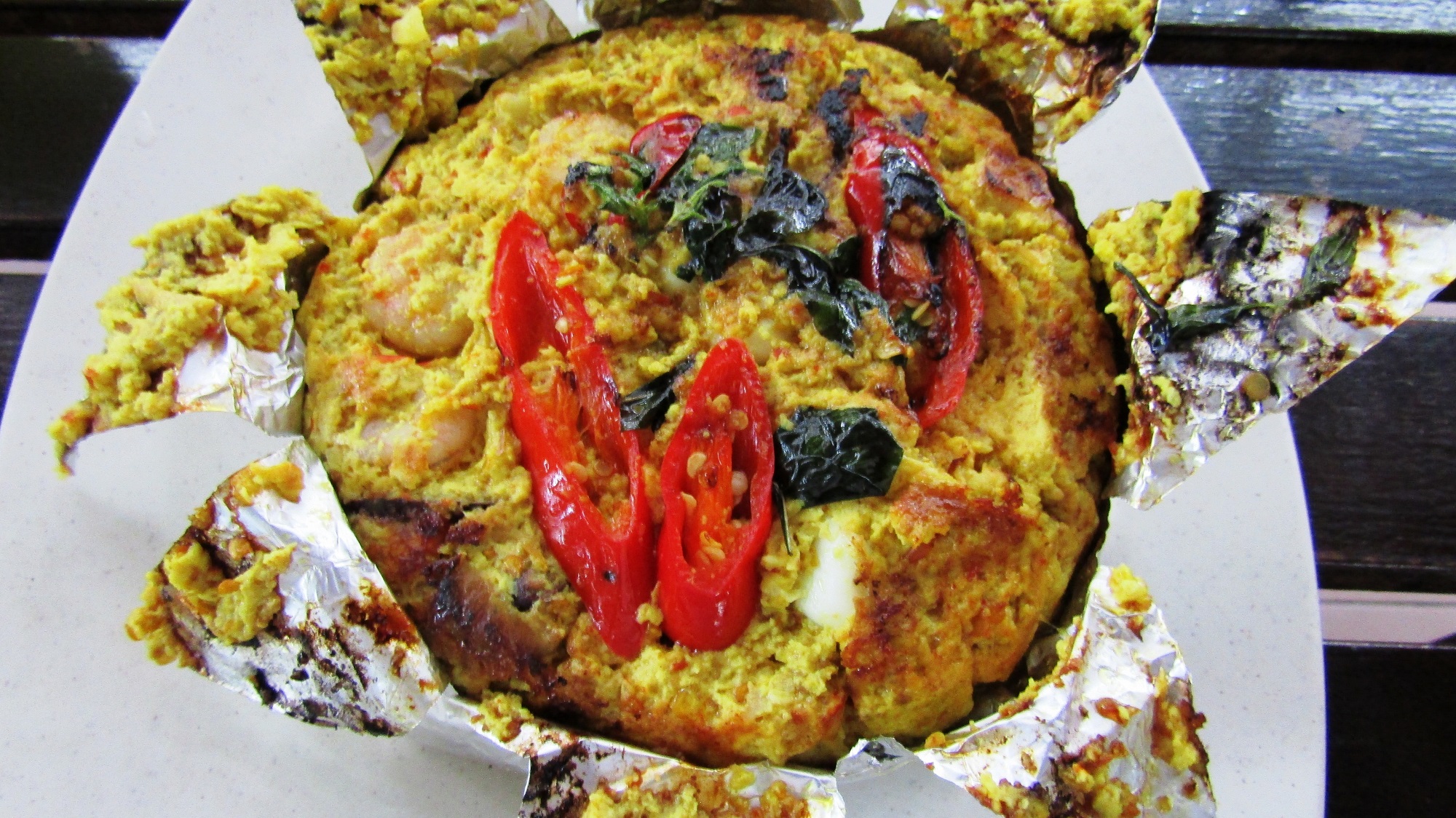 Finally, it's dessert time with mango sticky rice (RM8.90). Though the sticky rice and coconut milk are near-perfect, this dish misfires because of the mango. It tastes like a cheap variety where sweetness has been compromised.  Nevertheless, sips of my honey dew – delivering a refreshing mild sweetness – salvages the situation.
Would I return? Of course.
Location and Details
Lot 32713, 6 ½ Mile, Jalan Kepong, Kuala Lumpur
Opens daily from 12 noon to 10 pm
Tel: + 603-62505519