Taste of Oceana at Sofitel Damansara: Restaurant Review
This post is brought to you in part by Kwee Zeen, Sofitel Damansara Kuala Lumpur.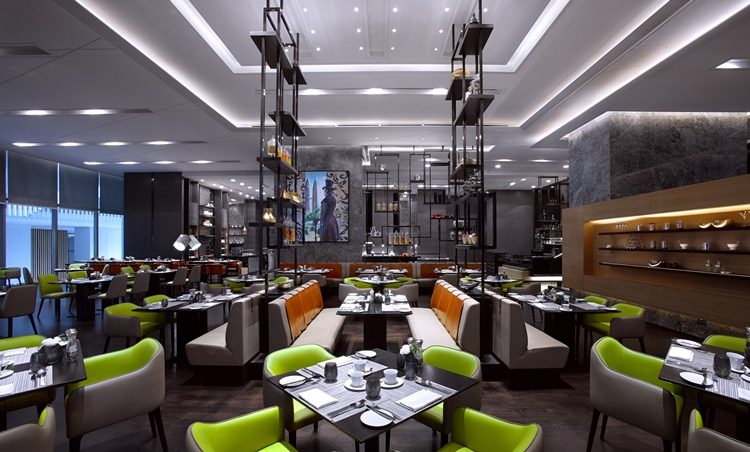 Sofitel's all-day dining restaurant, Kwee Zeen has just launched 'Taste of Oceana'. A brand new feature for their Friday dinner buffet, the open-space kitchen showcases a fabulous seafood spread of international and local dishes. Arriving just in time for the Christmas and New Year season, the restaurant is decked out in array of yuletide decor, putting us in a festive mood as we tucked into the lavish offerings.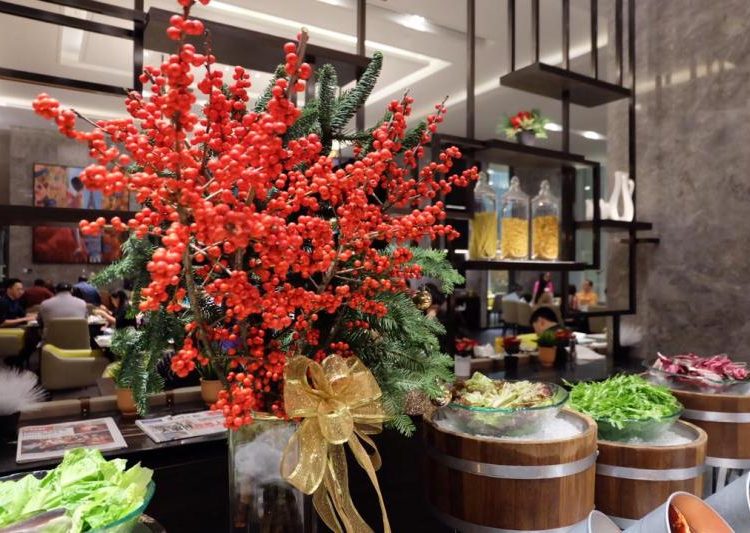 The restaurant's large seating area, accommodates groups both big and small. Service is prompt with servers readily available to see to our drink requests, and assist in any ad-hoc requirements.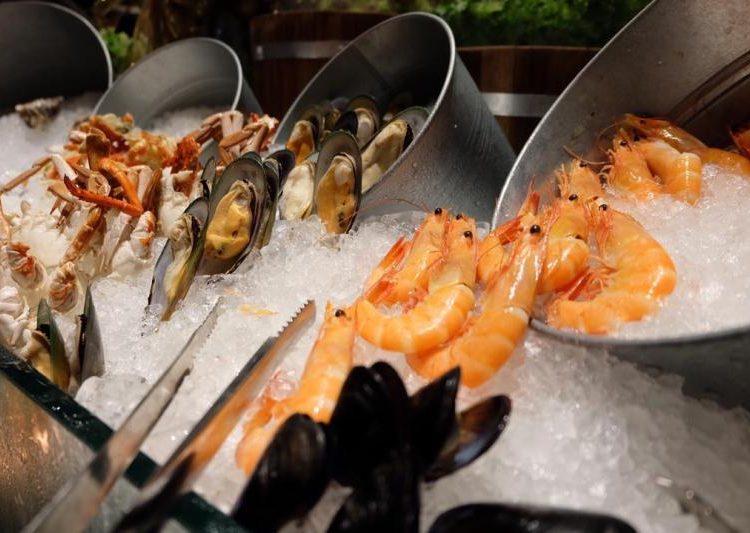 Once we were all settled in and we had a drink to get our appetites going, we headed straight for the fresh selection of seafood on ice. We had to sample a bit of everything from tiger prawns, clams, New Zealand half shell mussels, Blue Swimmer crab and lobster. And not forgetting fresh oysters as well. There's also a jellyfish salad that was seasoned brilliantly, that go along with the sashimi options. Don't give the tiny roasted Brussel sprouts a miss, as they give a delightful bite with a wasabi-ish kick.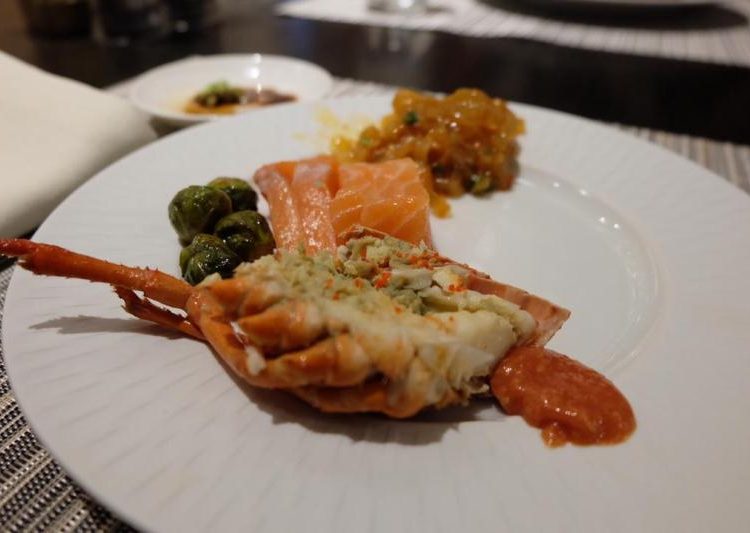 Right where the seafood on ice and salad bar is displayed, sits a do-it-yourself Ceasar salad tossing station. Accompanied with beef bacon bits, Ceasar dressing and parmesan cheese to add as you please. The Ceasar dressing was made fresh so it had a lovely thick consistency to it, coating the romaine lettuce so well when tossed together.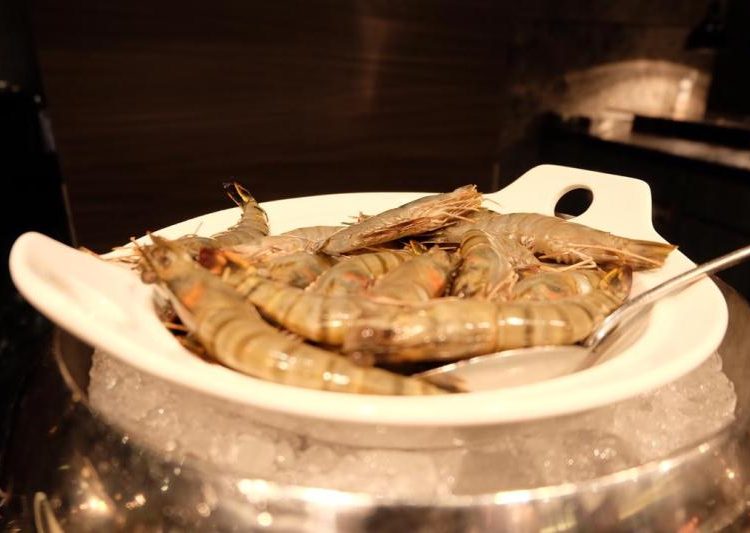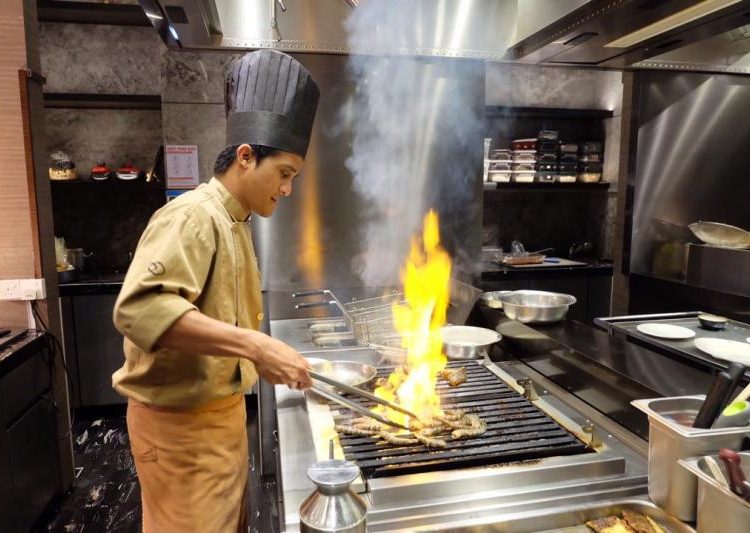 As soon as we were done with the cold appetizers, we couldn't wait to get started on the made-to-order seafood that was being grilled on an open flame. Beautiful tiger prawns and generous cuts of masala marinated fish, grilled and served in all their smoky glory. We made sure to have several pieces of each, trying desperately not to get too full as there were still pots of delicious curries, stews and braised meats that awaited our attention.
There was a glorious Australian beef rib curry, ayam masak merah (braised chicken in chili tomato sauce), and a gulai ketam masak lemak (crab in a spicy coconut curry) that had us smiling from ear-to ear. Beautifully cooked crab in a traditional Malay curry that is sure to make you salivate for more.
Set together with the live grilling station was a really good selection of Indian vegetarian dishes that smelled wonderful! Aloo matar Madras (potato masala), ghobi poriyal (cauliflower masala), khadai cabbage (spiced cabbage stir-fry), and several pots of pickles too.
The star of the meal for us though, was the whole broiled salmon. Gorgeously flavoured in its simplicity, the salmon was utter perfection paired with a creamy dill sauce. Even though we were reaching our limit at this point, we went back for more. It was impossible to pass up a second helping. Delicate, with a beautifully crisped skin, and just melting in our mouths, we would definitely go back just to have this again.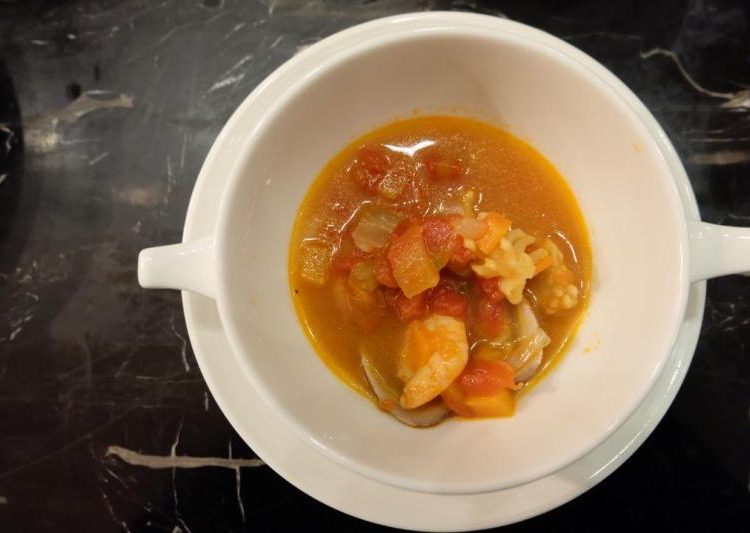 For the soup option, was a Cioppino seafood stew. Originating in San Francisco, this stew is a cornucopia of seafood cooked in a tomato rich broth with clams, prawns, fish and cuttlefish. Refreshing and tasty paired with lovely buttered rolls.
If you still have any space in your belly at this point, several more of the restaurant's signature dishes await you such as red snapper in spinach and lemon sauce, Dory fish in ginger and oyster sauce, beef goulash, and Asian spiced roast chicken. Do also try the deep fried calamari and frittered tempura fish that were deliciously crispy, with accompanied aiolis and sauces.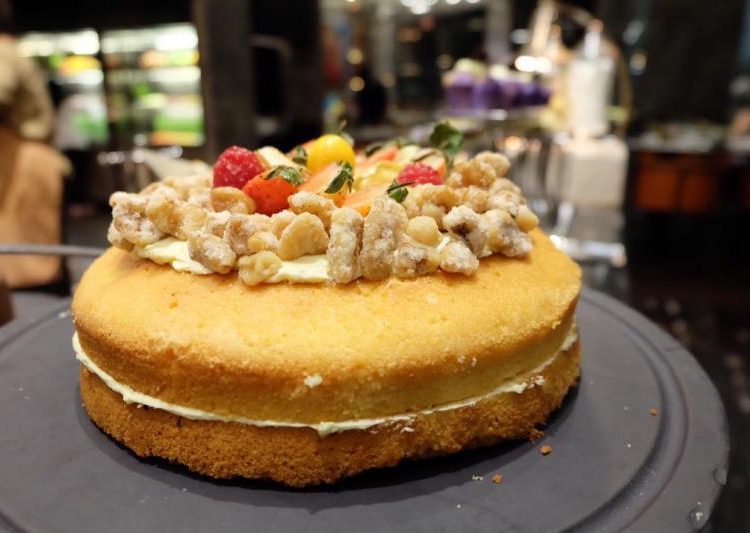 It is known that one must never leave a buffet without partaking in at least a little dessert. So that is exactly what we did, seeing as Kwee Zeen's dessert spread was just as grand and bountiful. There were a large assortment of little pastries such as apple tarts, Linzer tortes, lemon meringues, mini muffins and layer cakes. There were also whole cakes to cut into like savarin, berry crumble tart with custard, and a couple of chocolate cakes and gateaus.
For the local selection were all kinds of yummy Nyonya kuihs, bubur pengat pisang (stewed banana porridge), as well as a full ais kacang (shaved ice) station with all the trimmings!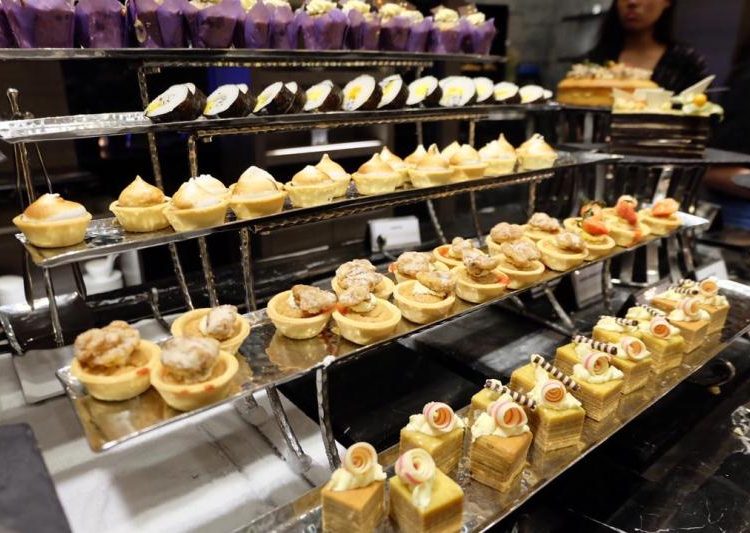 If you're willing to skip anything pastry based, there is a dedicated whole freezer full of single quart cartons of ice cream with flavours like chocolate, coffee, banana and matcha green tea. Or if you don't have a sweet tooth at all, there's cheddar, Dutch gouda and Brie de Meaux cheeses to choose from, with crackers, lavash and bread sticks.
We left the restaurant completely sated from the gorge. It is after all an unwritten rule that one can never leave a buffet even just a little bit hungry. It defies the laws of logic.
So be sure to make you holiday bookings fast this festive season, and go enjoy a great night at Kwee Zeen.
Priced at RM138.00 per adult. Children aged between seven to 12 dine at 50% off adult price.
This is a pork-free restaurant.
Location & details
Address: Sofitel Kuala Lumpur Damansara, Jalan Damanlela, Bukit Damansara, Damansara Heights, Kuala Lumpur.
Hours: From 6.30pm to 10.30pm
Tel: +603-2720-6688
Find: Find directory for Kwee Zeen here.