Supperclub, TREC: New Year's Menu
This review is brought to you in part by Supperclub. 
Ring in the new year with a remarkable meal: Our best bet for the final dinner of 2017 or the first for 2018 is Supperclub, which French chef Romain Fabre is taking to new heights in TREC KL. Cannes-raised Fabre trained at Institut Paul Bocuse in Lyon and sharpened his skills at Michelin-starred establishments in Europe before landing in Malaysia, so he has no shortage of credentials or experience. His passion for cooking began when he was six years old; now 28, he's responsible for some of the most satisfying French-inflected cuisine in KL, taking cues from both classical and contemporary influences.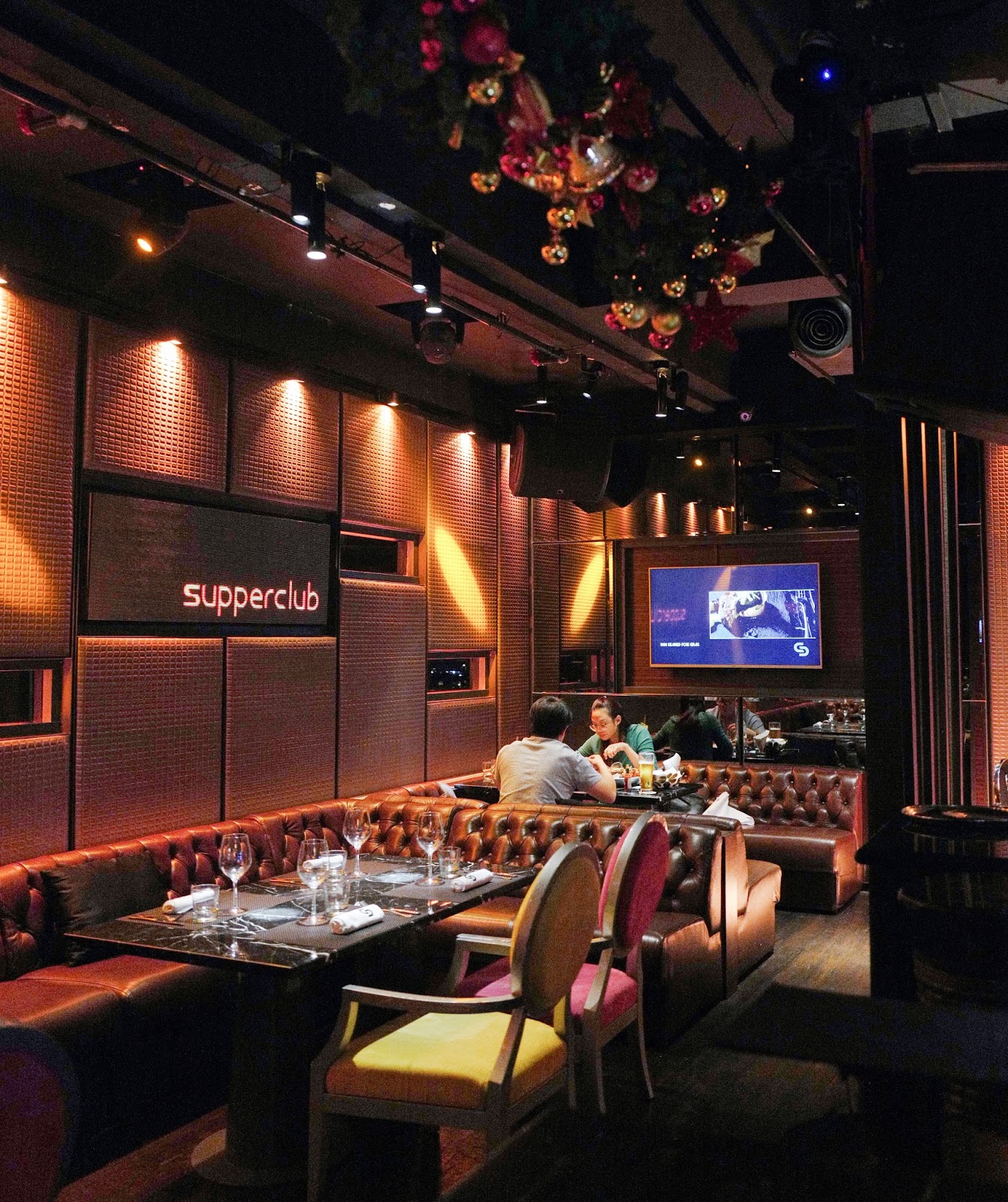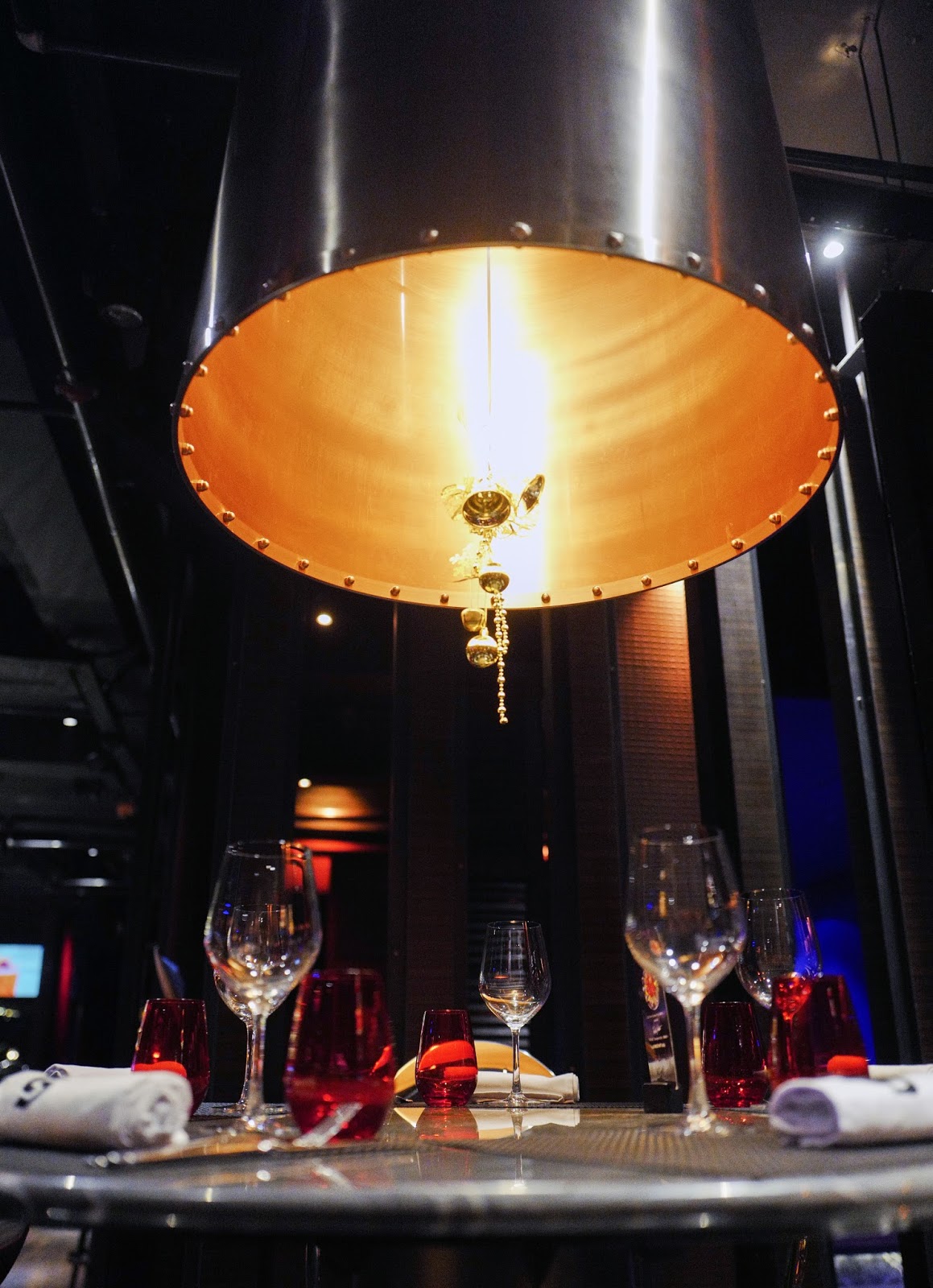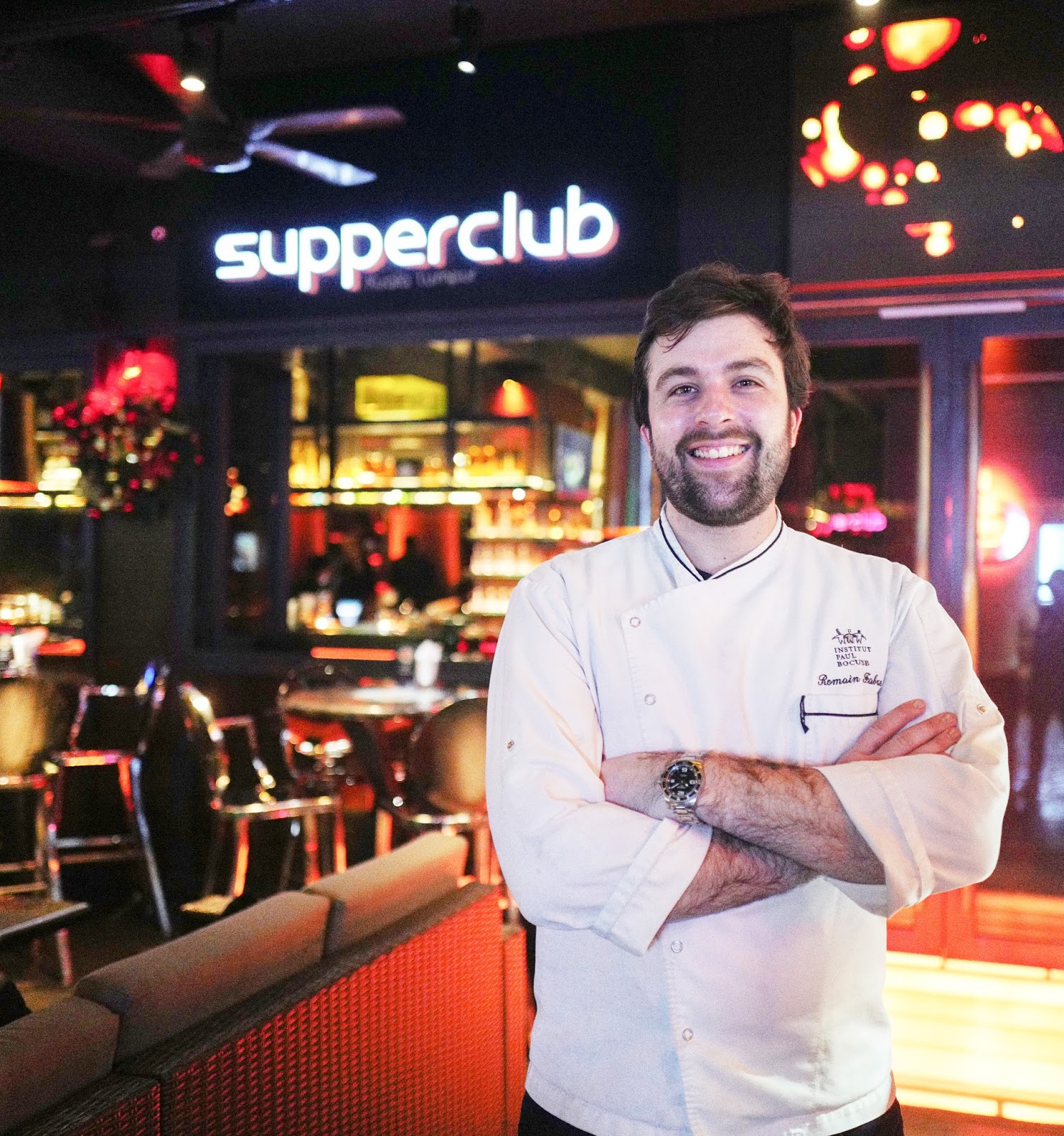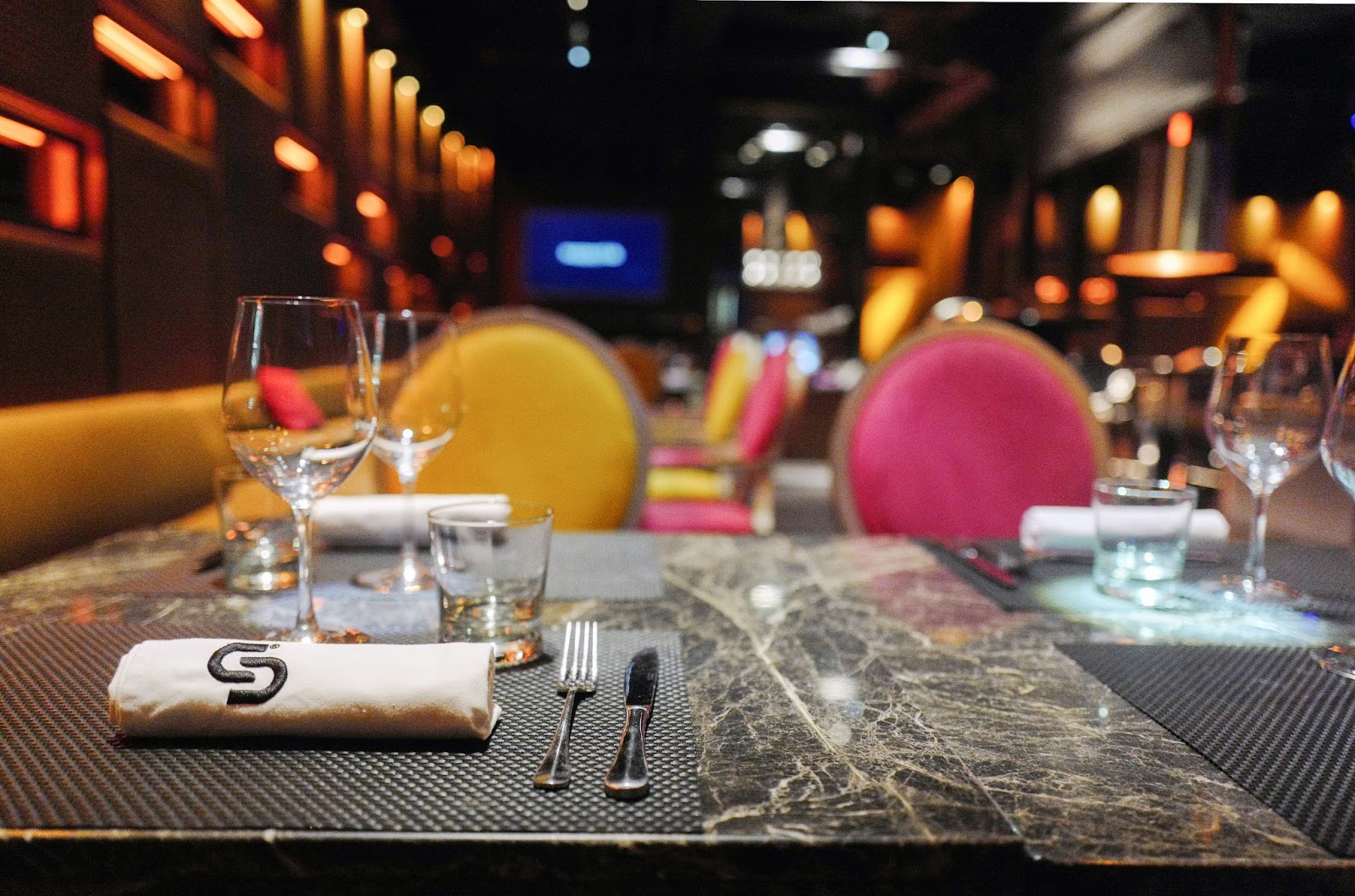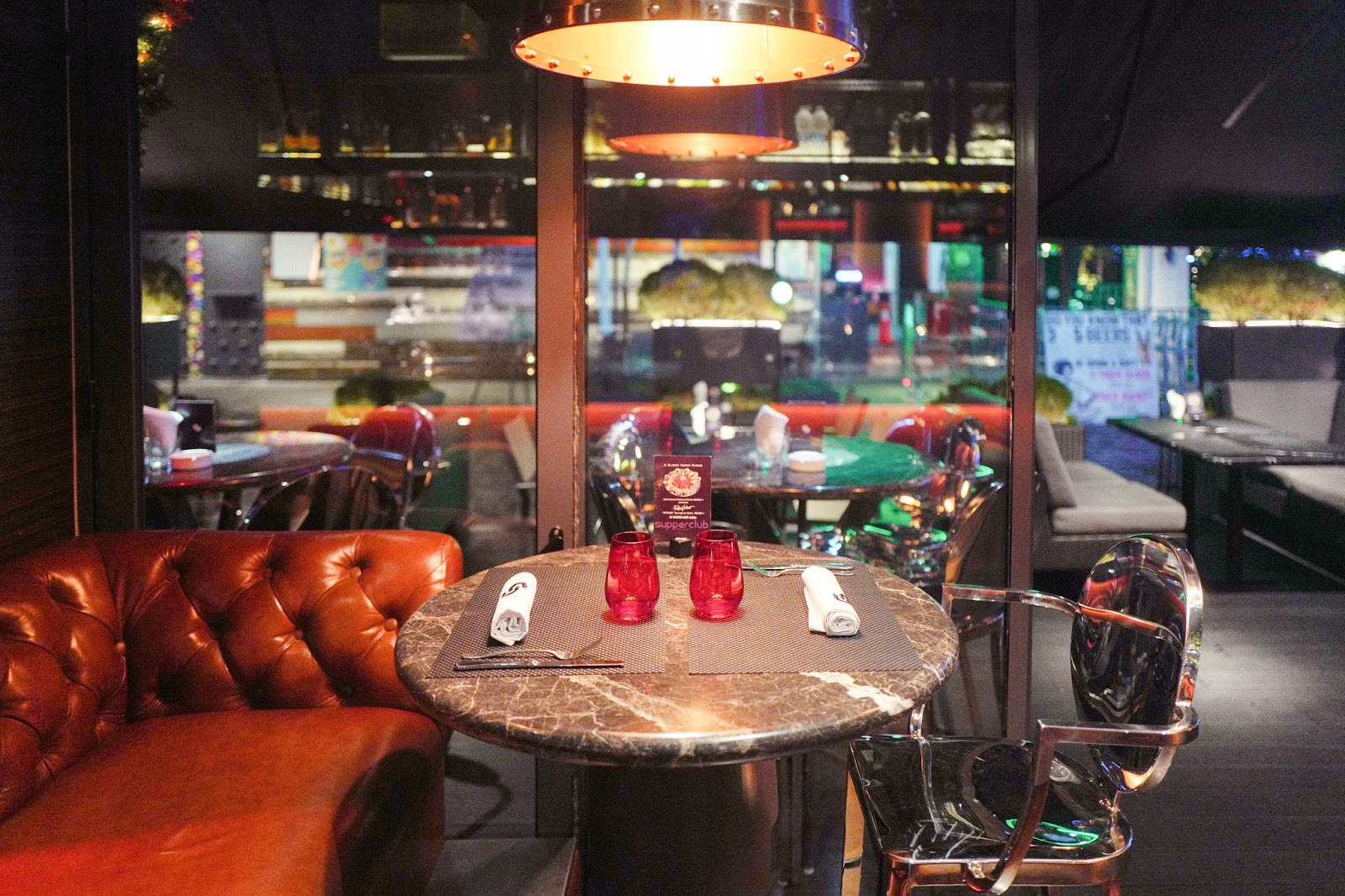 Starters
On 31 Dec, 2017, and 1 Jan, 2018, Supperclub will serve a multi-course evening menu that's exemplary from start to finish. For this preview, Chef Fabre impressed us from the opening salvo, with an outstanding amuse bouche of voluptuous, caviar-crowned beef tartare and mushroom veloute made aromatically textured with chestnut puree and more shaved truffles than we could have anticipated. It'll be interesting to see what he whips up on New Year's Eve and New Year's Day.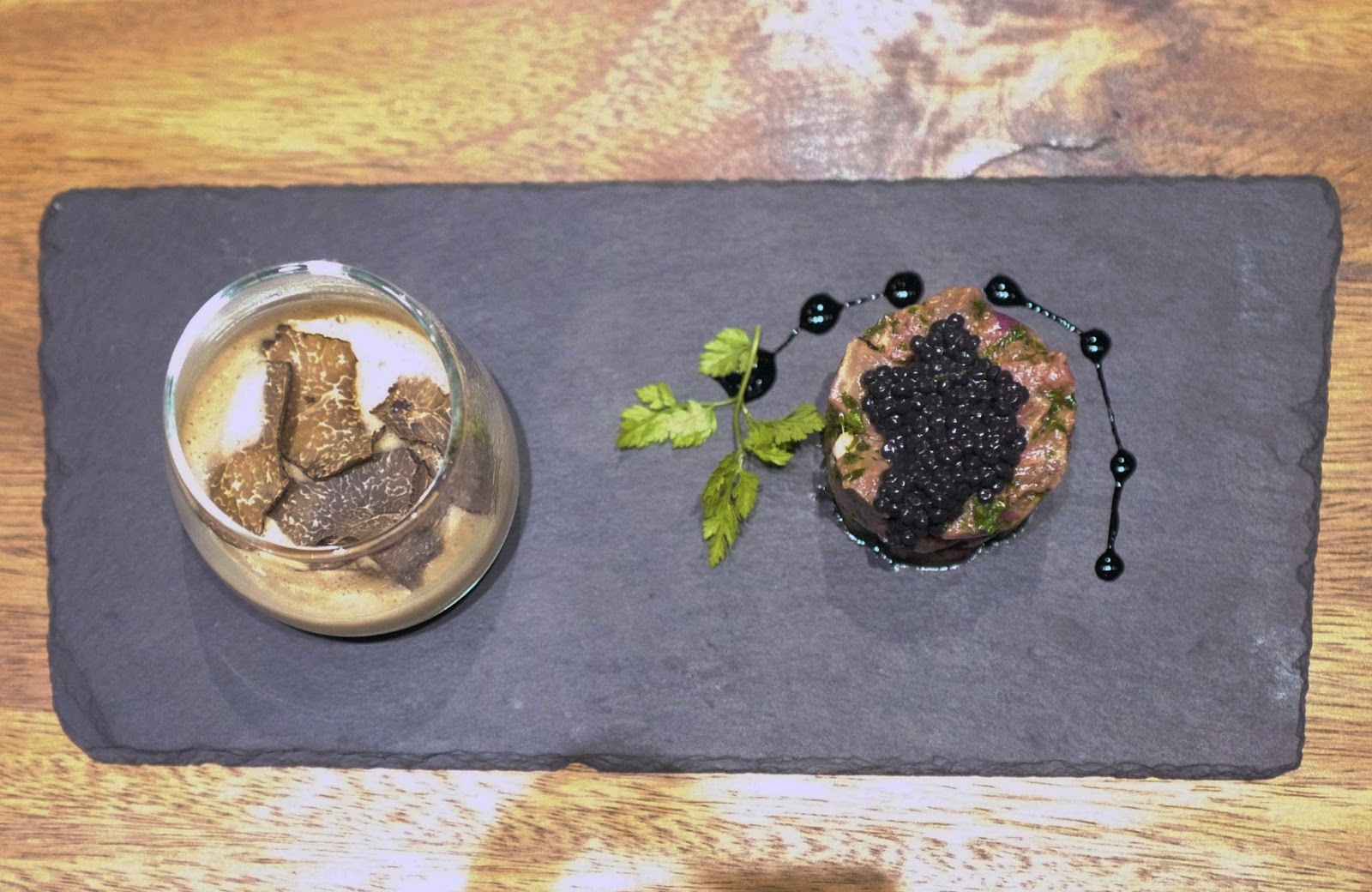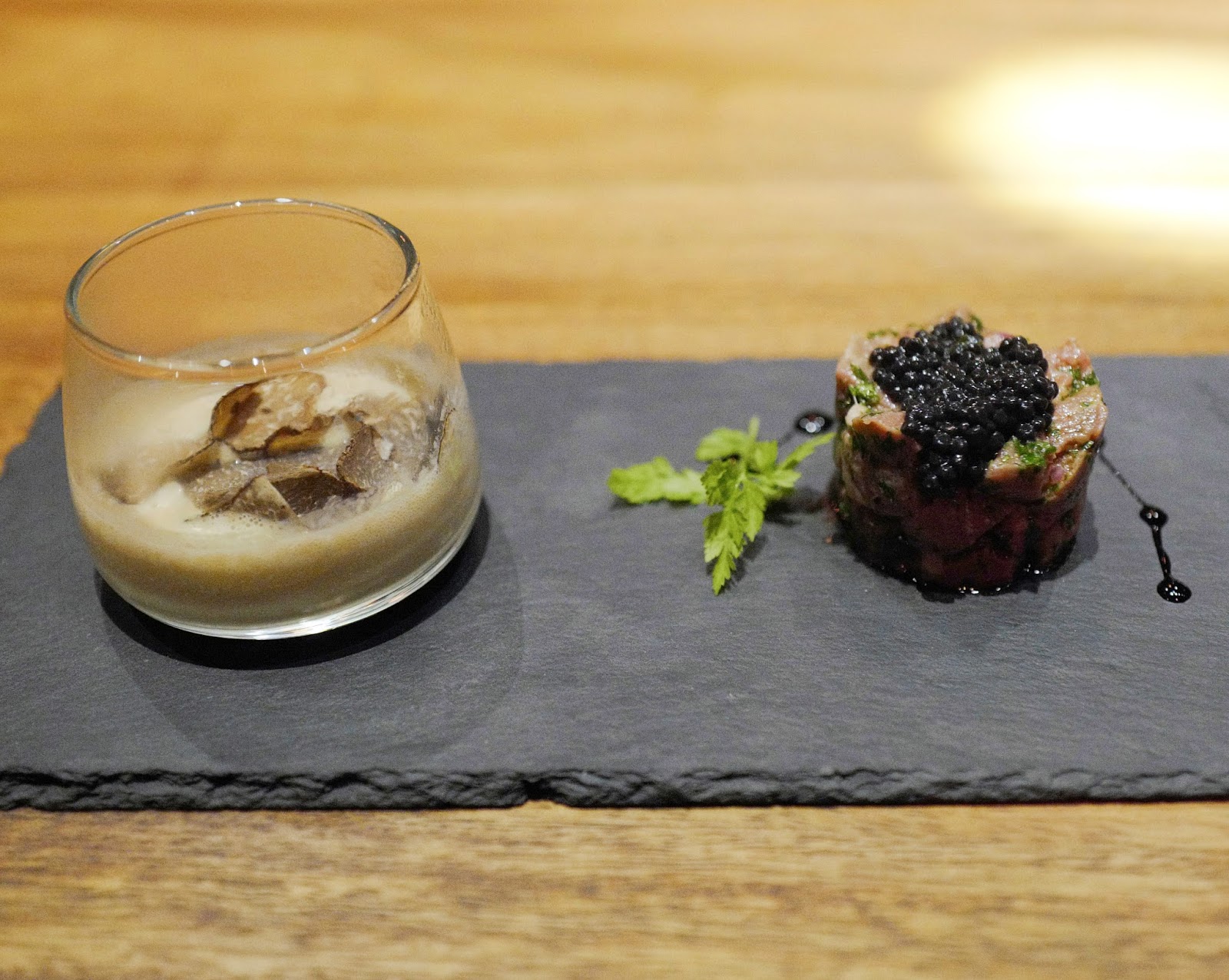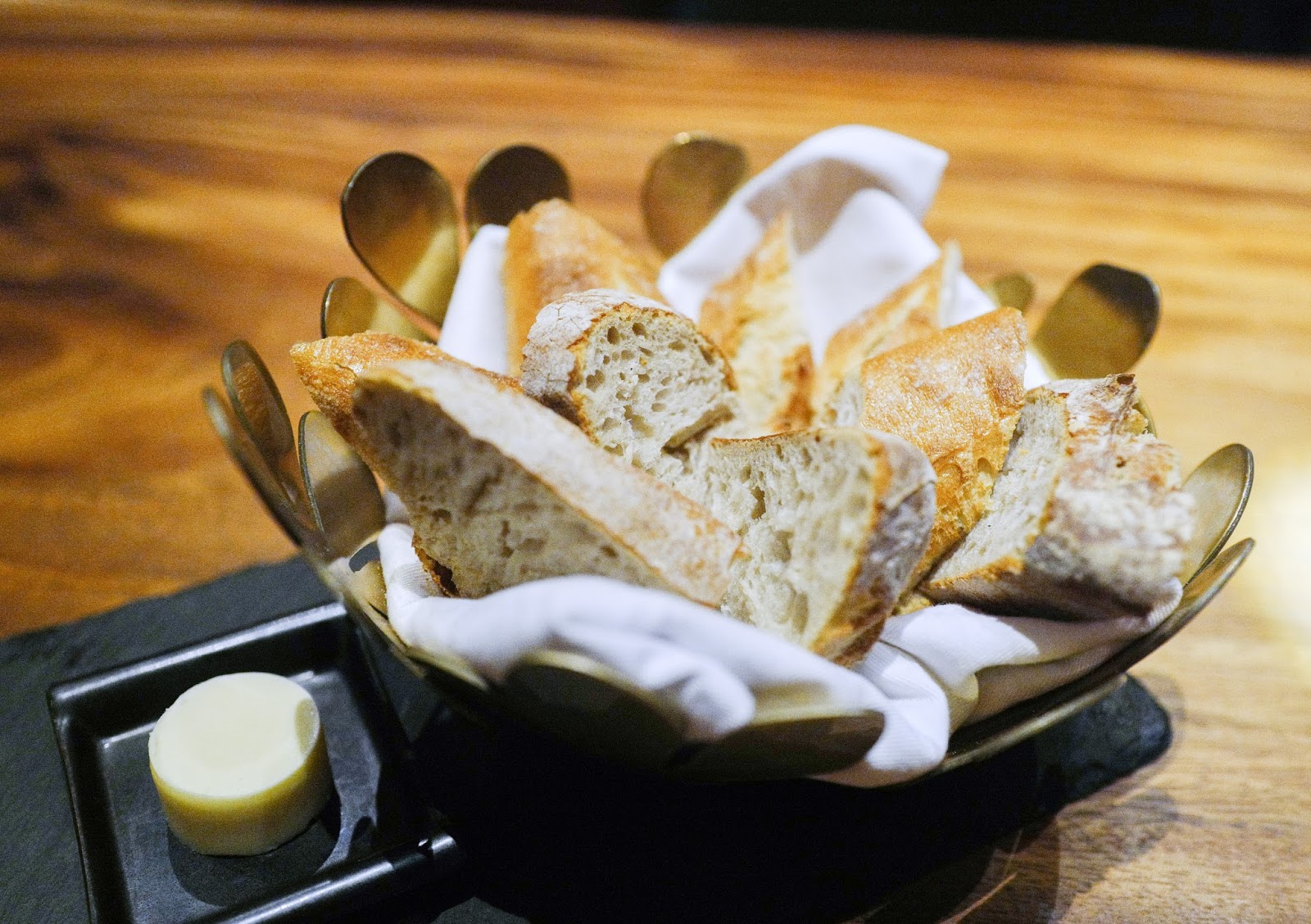 The first official course impeccably sets the stage for a celebratory extravaganza: The Cold Seafood Platter is an indulgence of the ocean's best, with French Fine de Claire oysters (three per person), tiger prawns (two per person) and whelk (three per person), superbly fresh, sweet and succulent.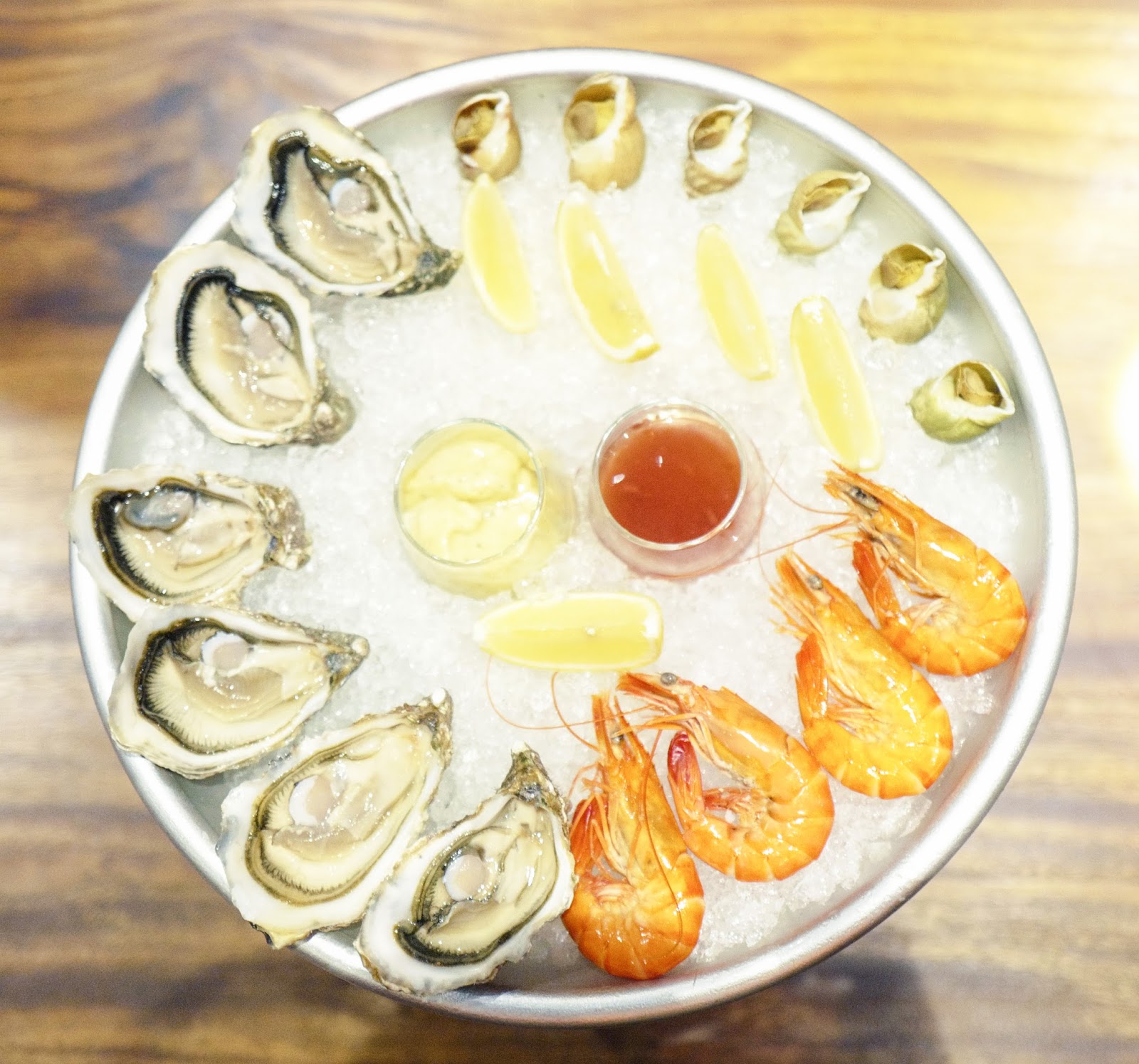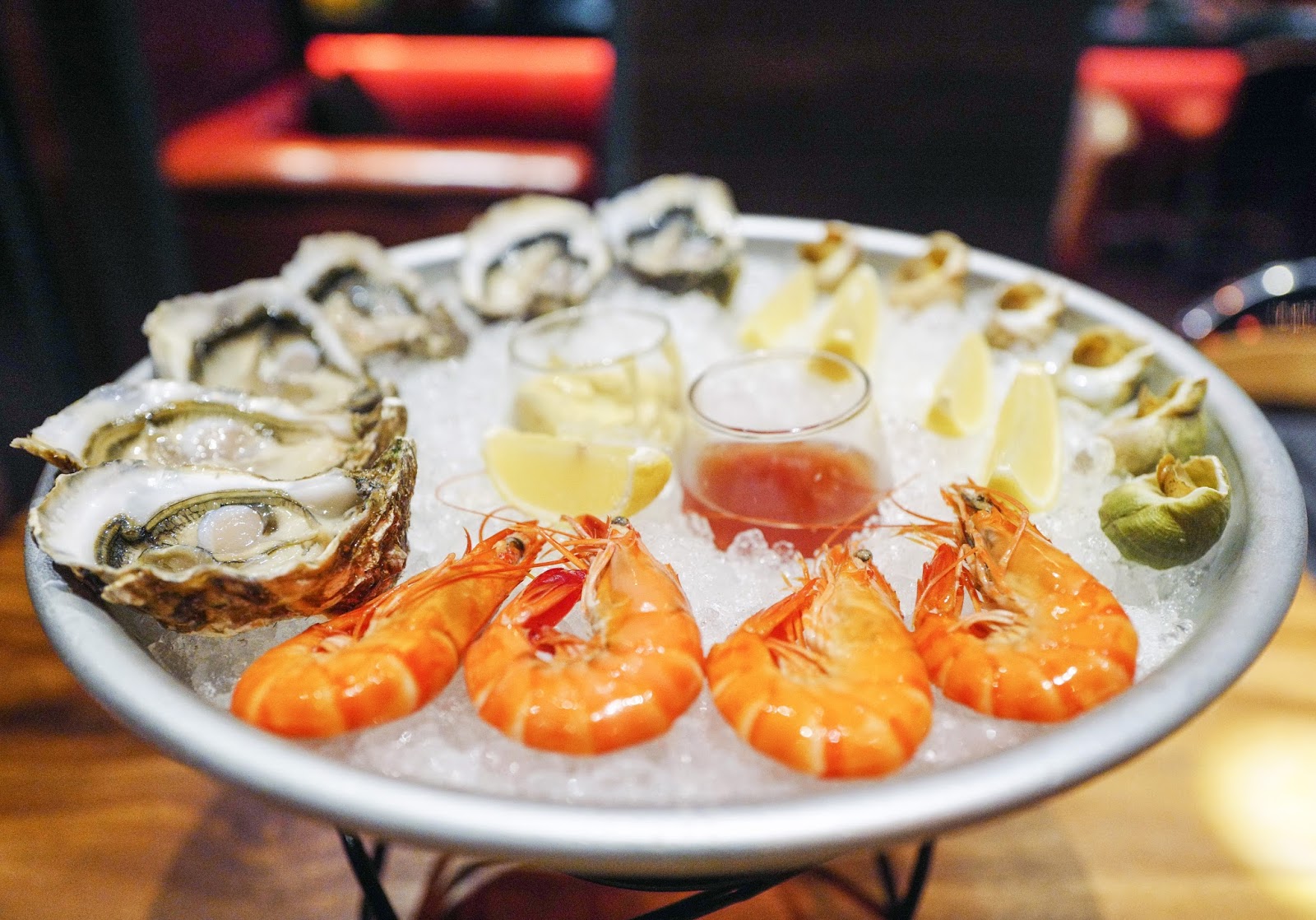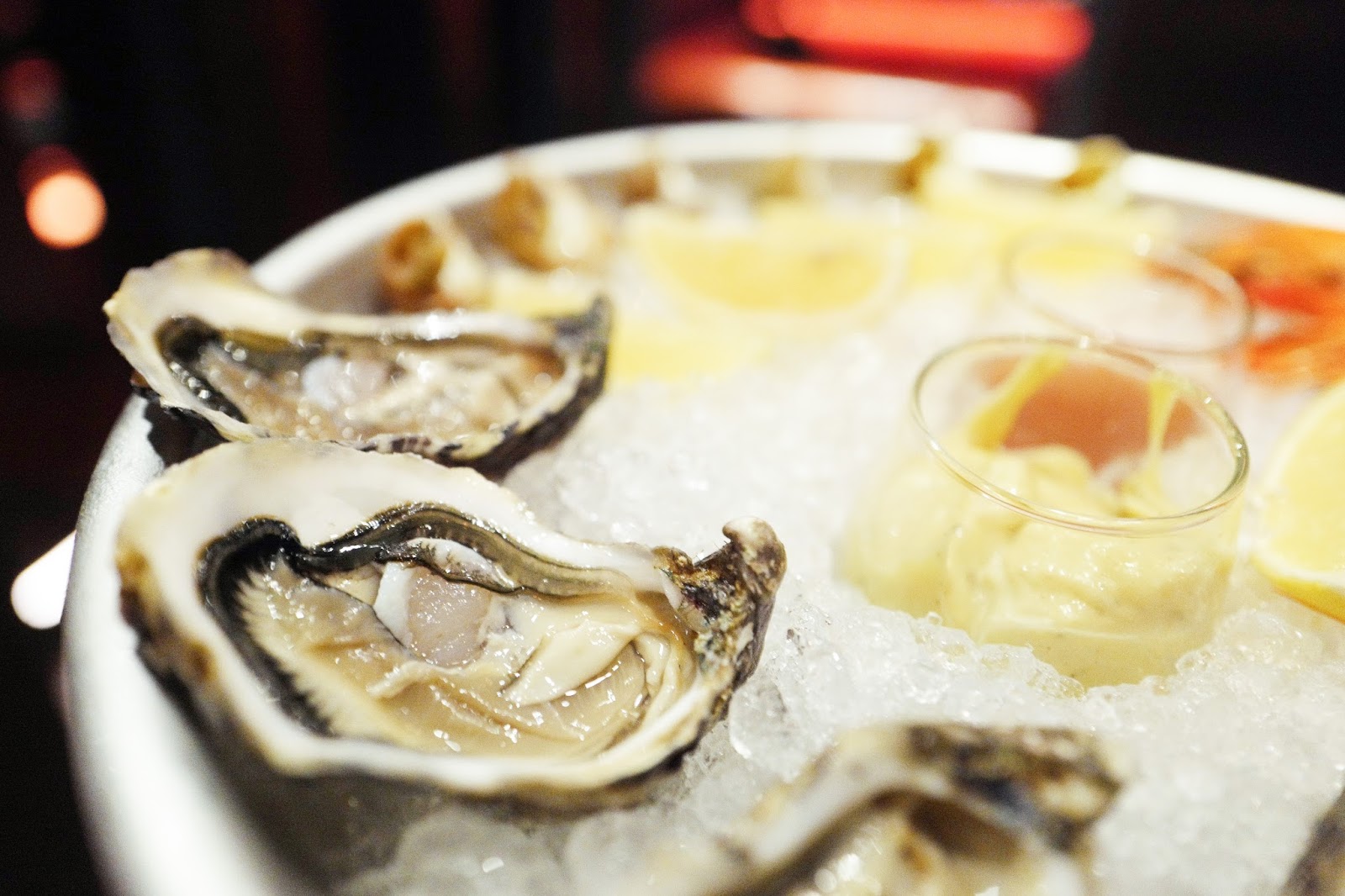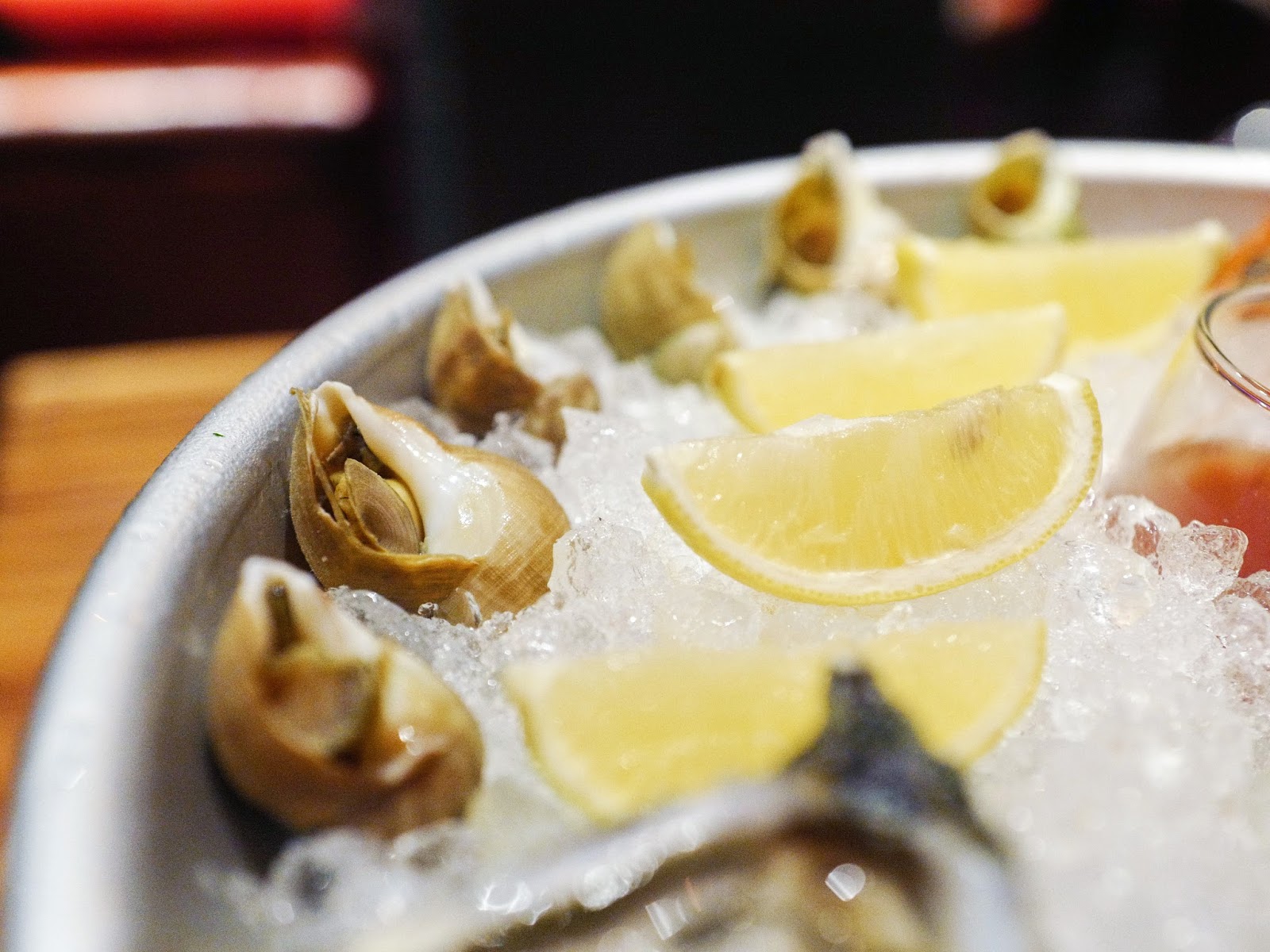 Fabre's mastery of the kitchen is illustrated by the Veloute Dubarry, with a cauliflower soup base that's beautifully complemented with poached egg with a semi-solid yolk, creamed spinach, smoked duck with croutons, and again, lots of lovable truffle slices – it's as great as it gets for broth enthusiasts, with each member of the ensemble playing a part in making each mouthful sumptuous.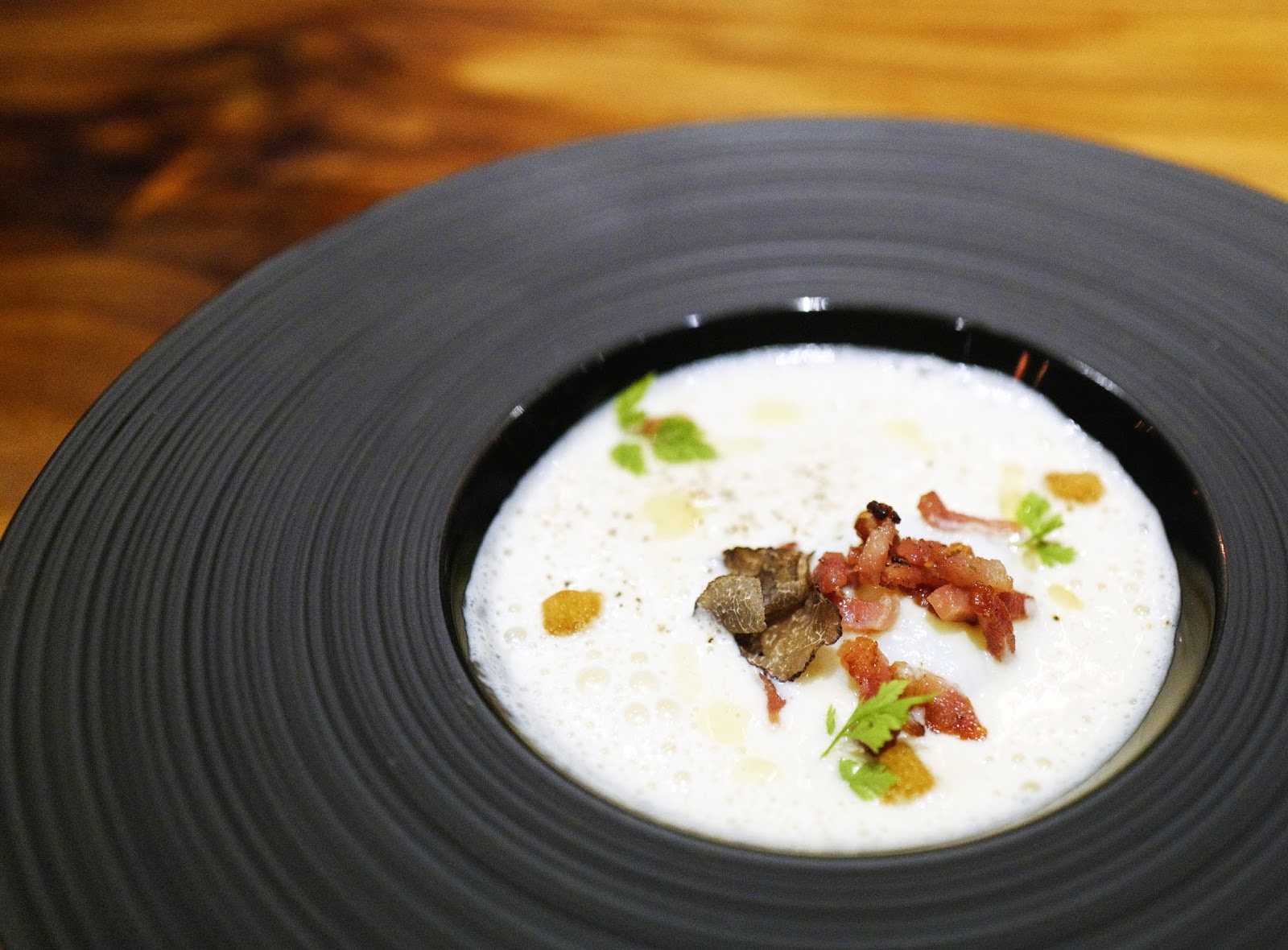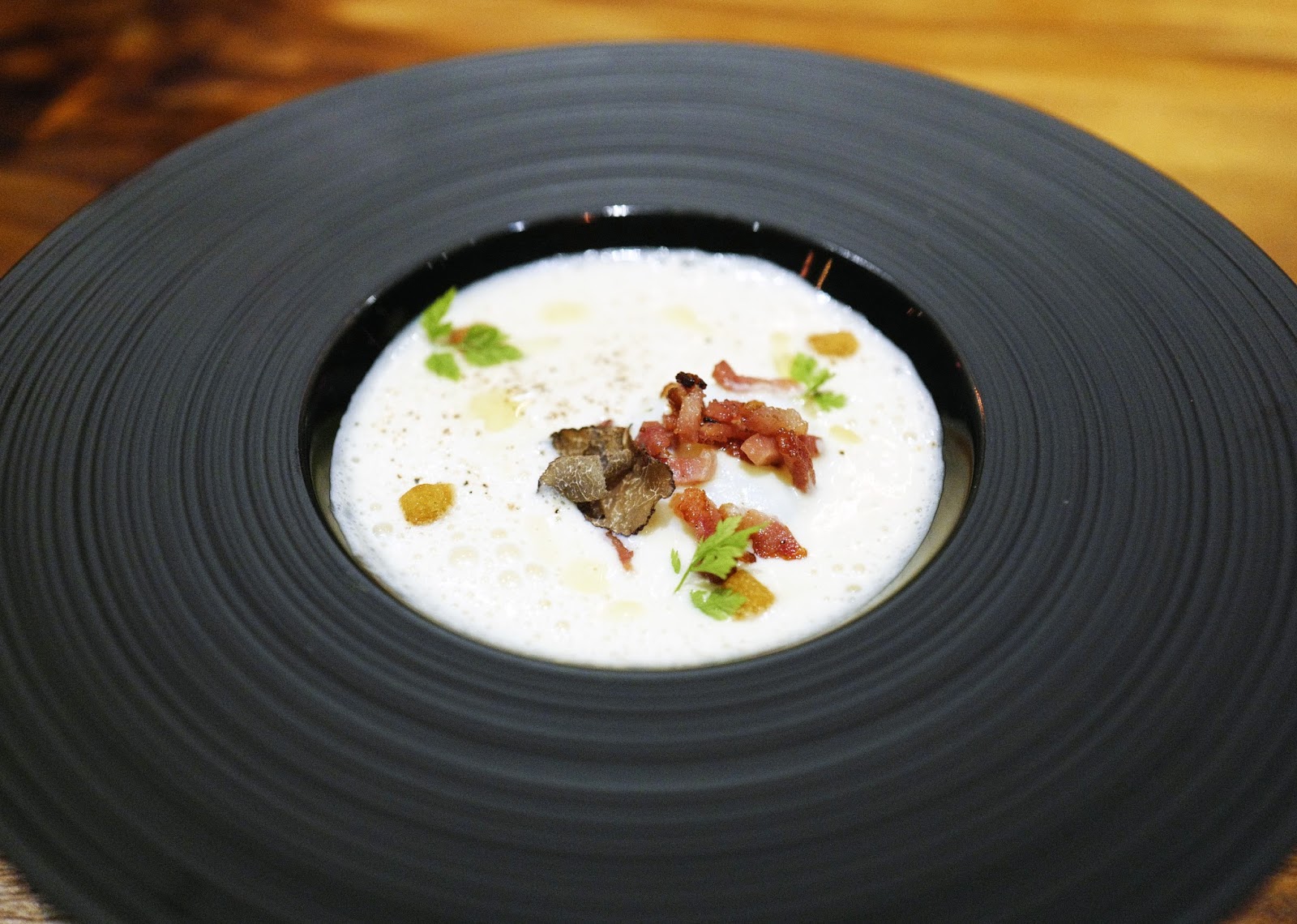 Pan-seared goodness
Difficult choices surface for the next pan-seared course: Do you opt for the Hokkaido scallop, enhanced with celeriac puree, glazed chestnuts, pickles and lobster bisque, or the foie gras with three ways of green apple, in the form of a sorbet, mousse and caramelised? You won't go wrong with either, but the latter is probably our recommendation, perfected by chef Fabre in a unique fashion that brings a fine, fun flourish to enjoying foie gras.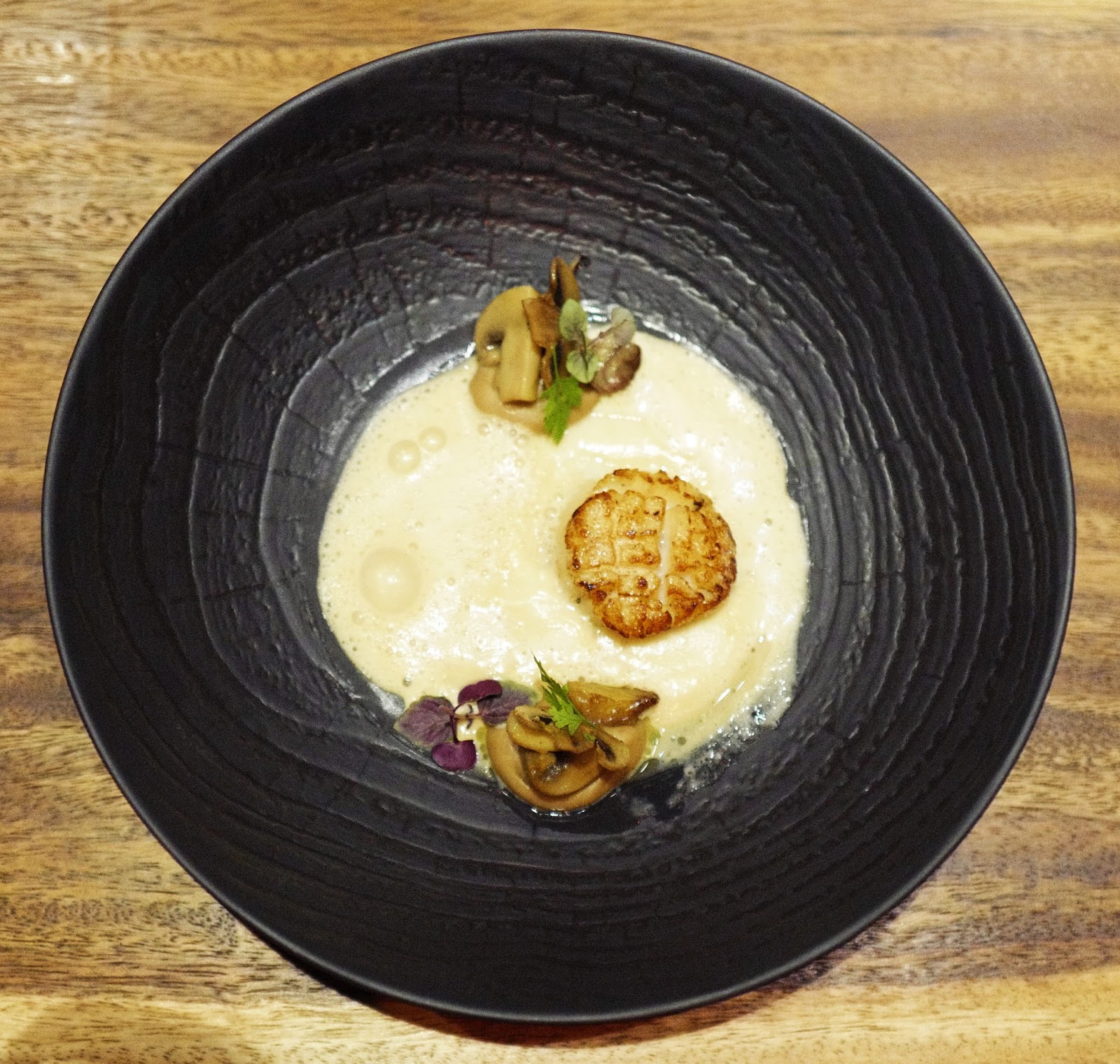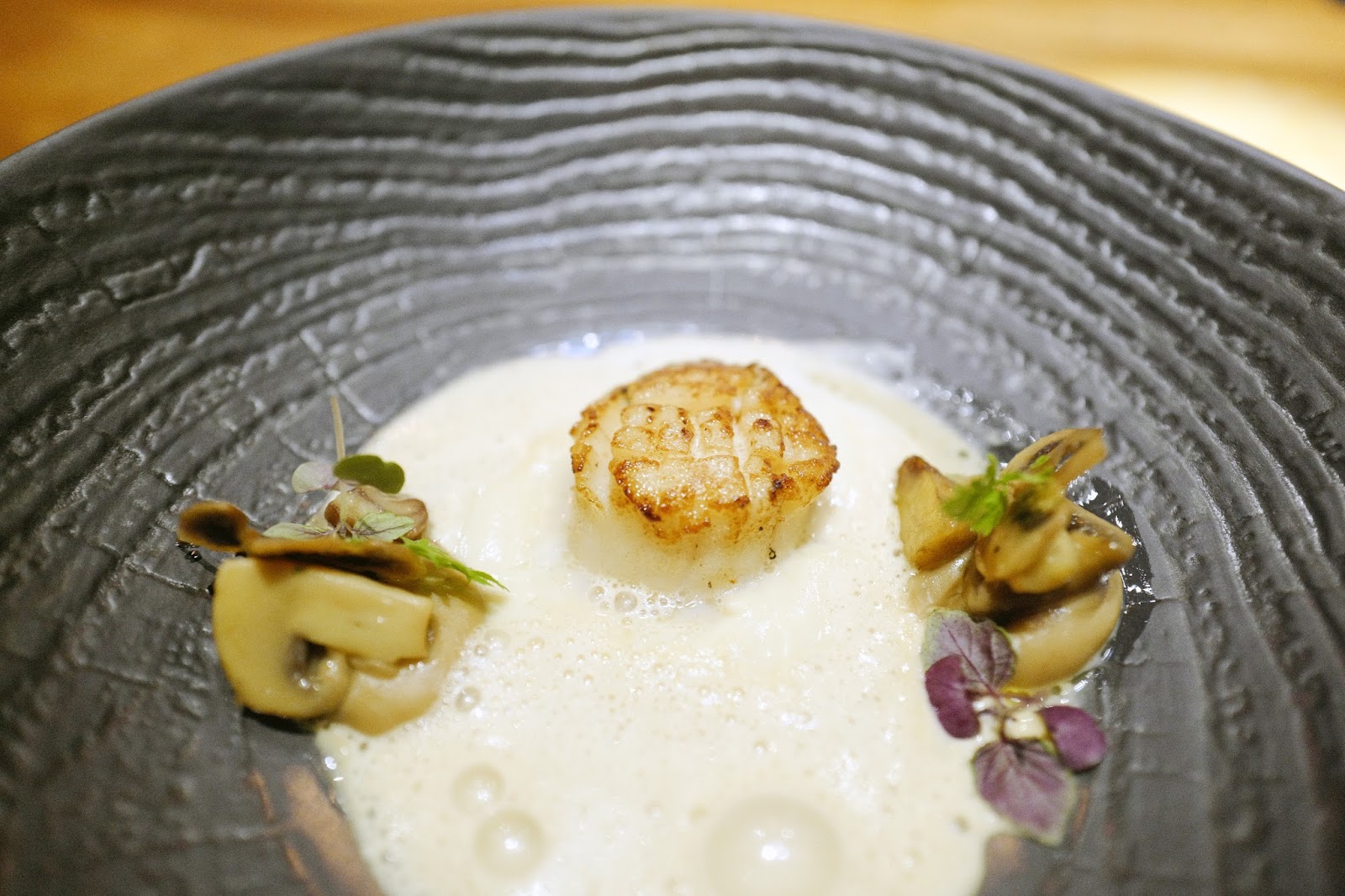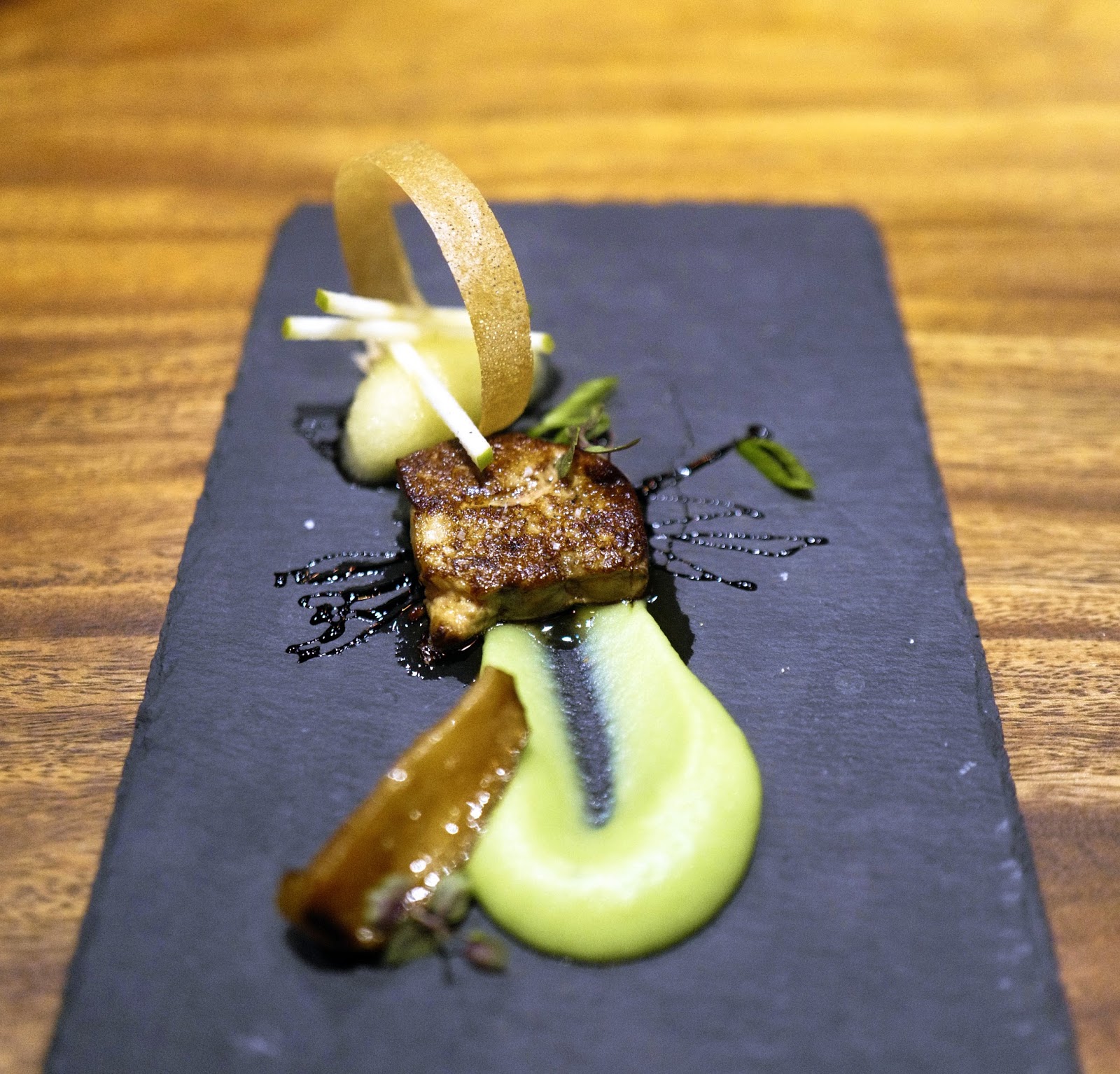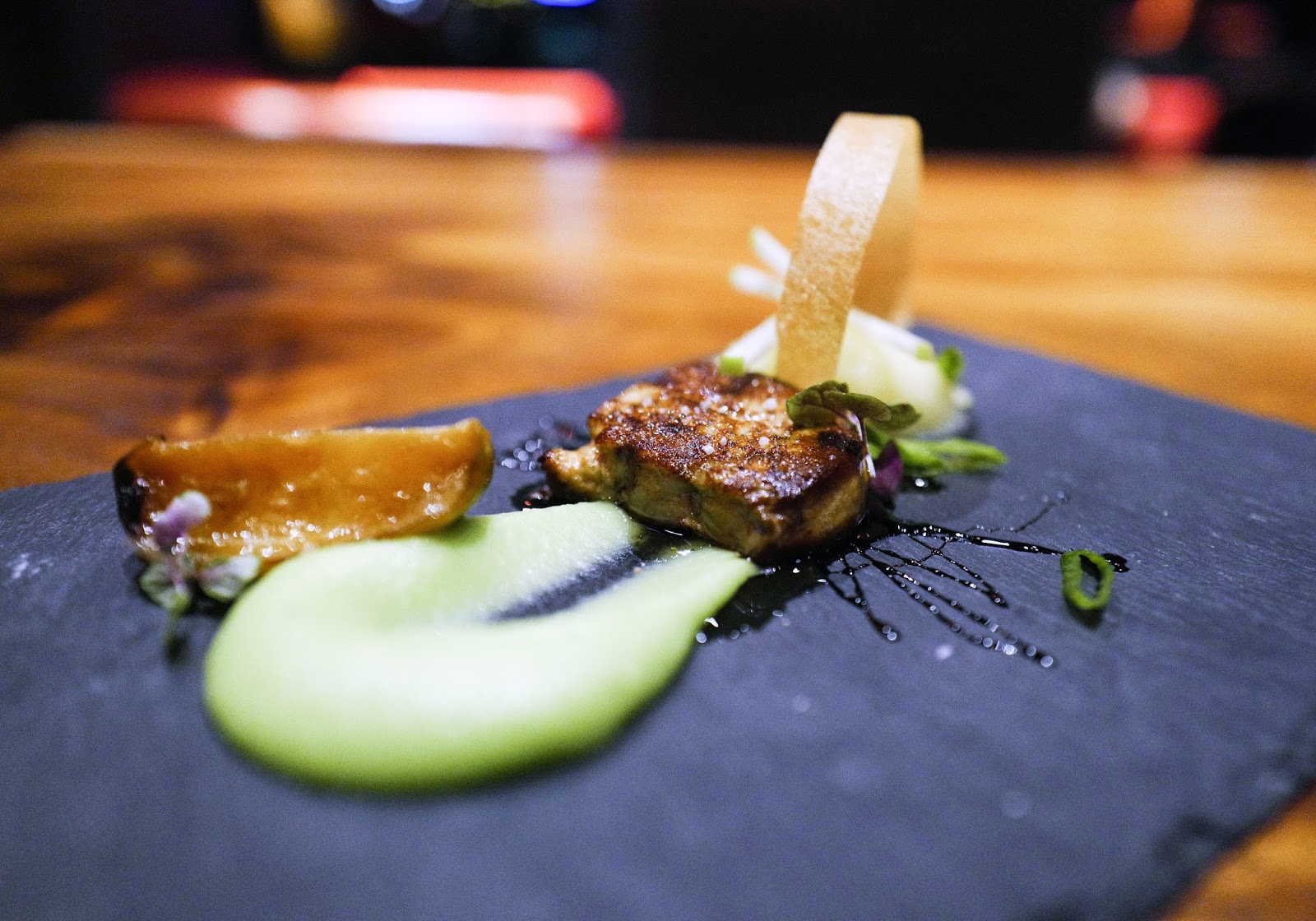 Mains
The choice of the climactic main course hinges on whether you favour fish or red meat: For the former, the barramundi is executed irreproachably, partnered with glazed porcini mushrooms and a lip-smacking clam consommé with calamansi vinegar. For the latter, the Beef Rossini is one to remember – smooth, thick and tender cuts of Australian tenderloin, made decadent with foie gras, another hearty helping of truffles, mashed potatoes and mushrooms. Both pay homage to the rich, elaborate flavours and textures of French recipes in a gratifying manner.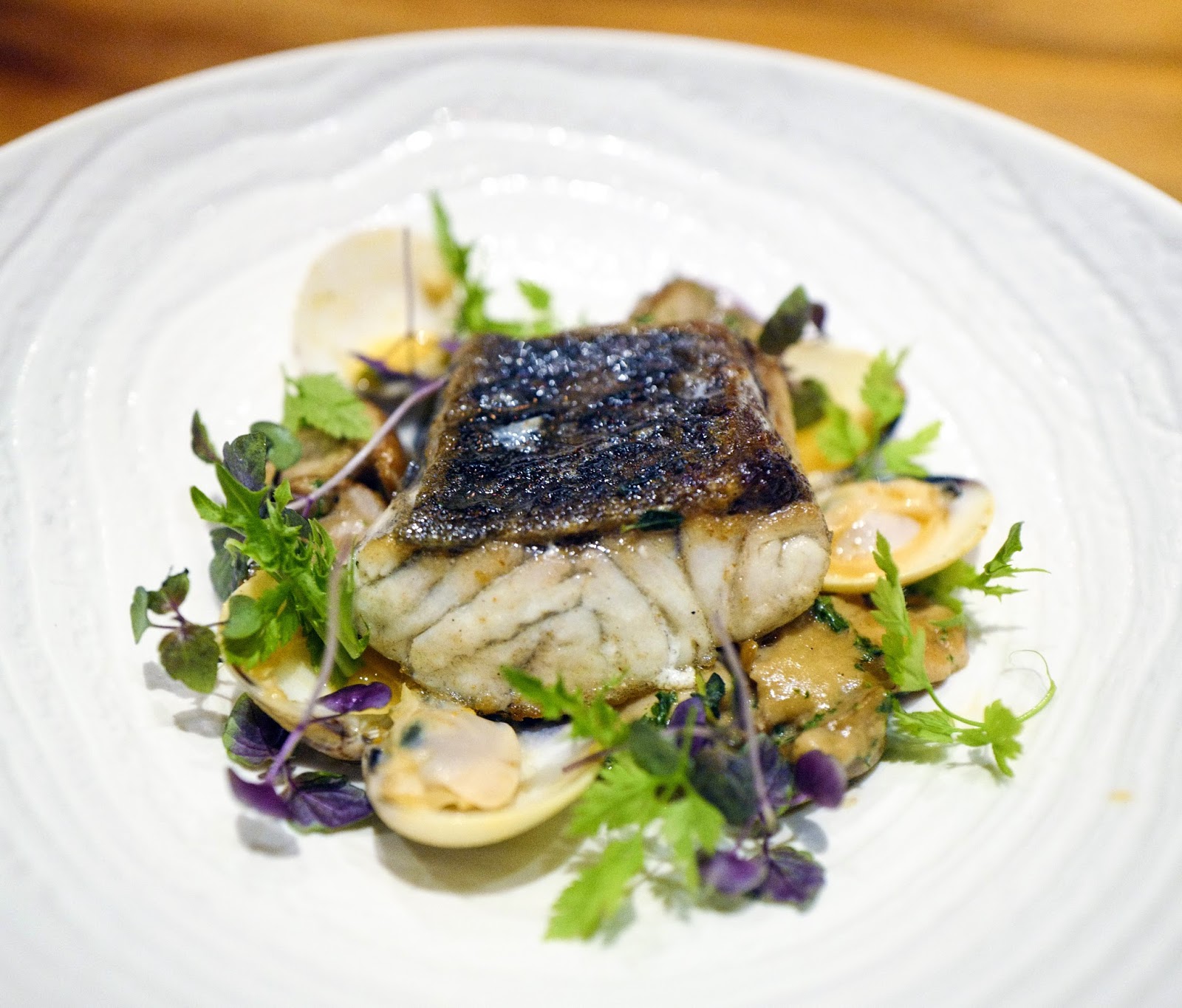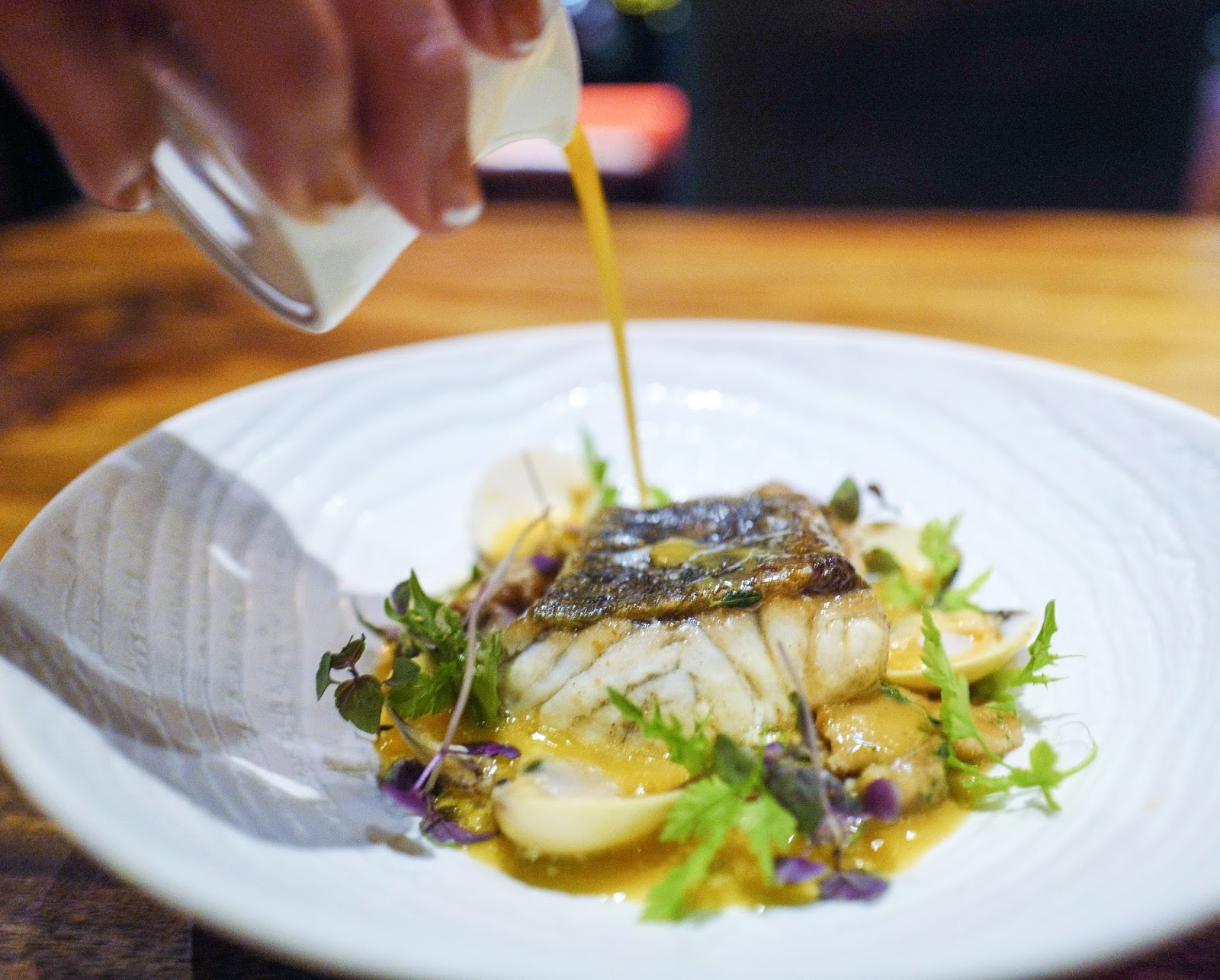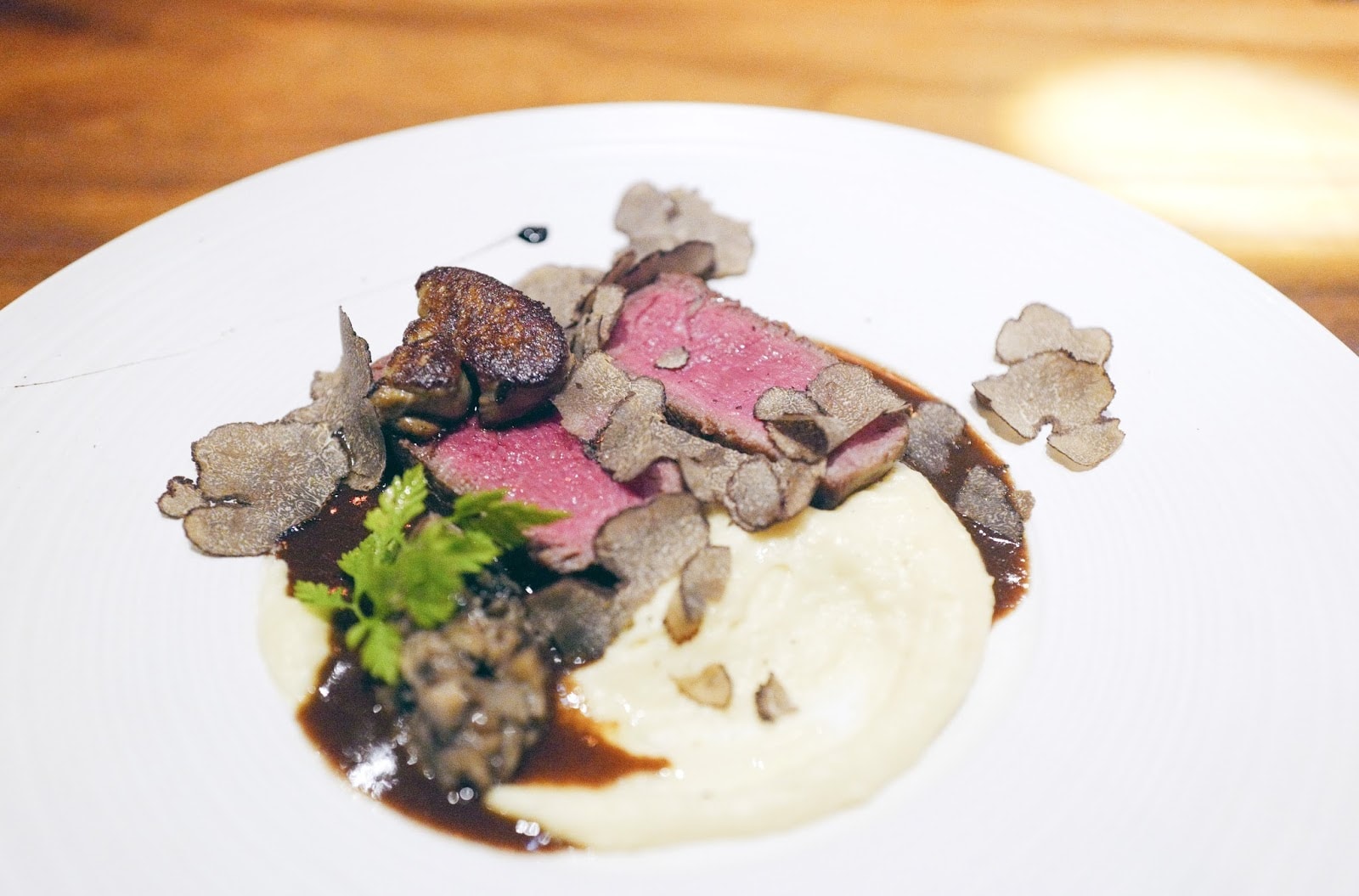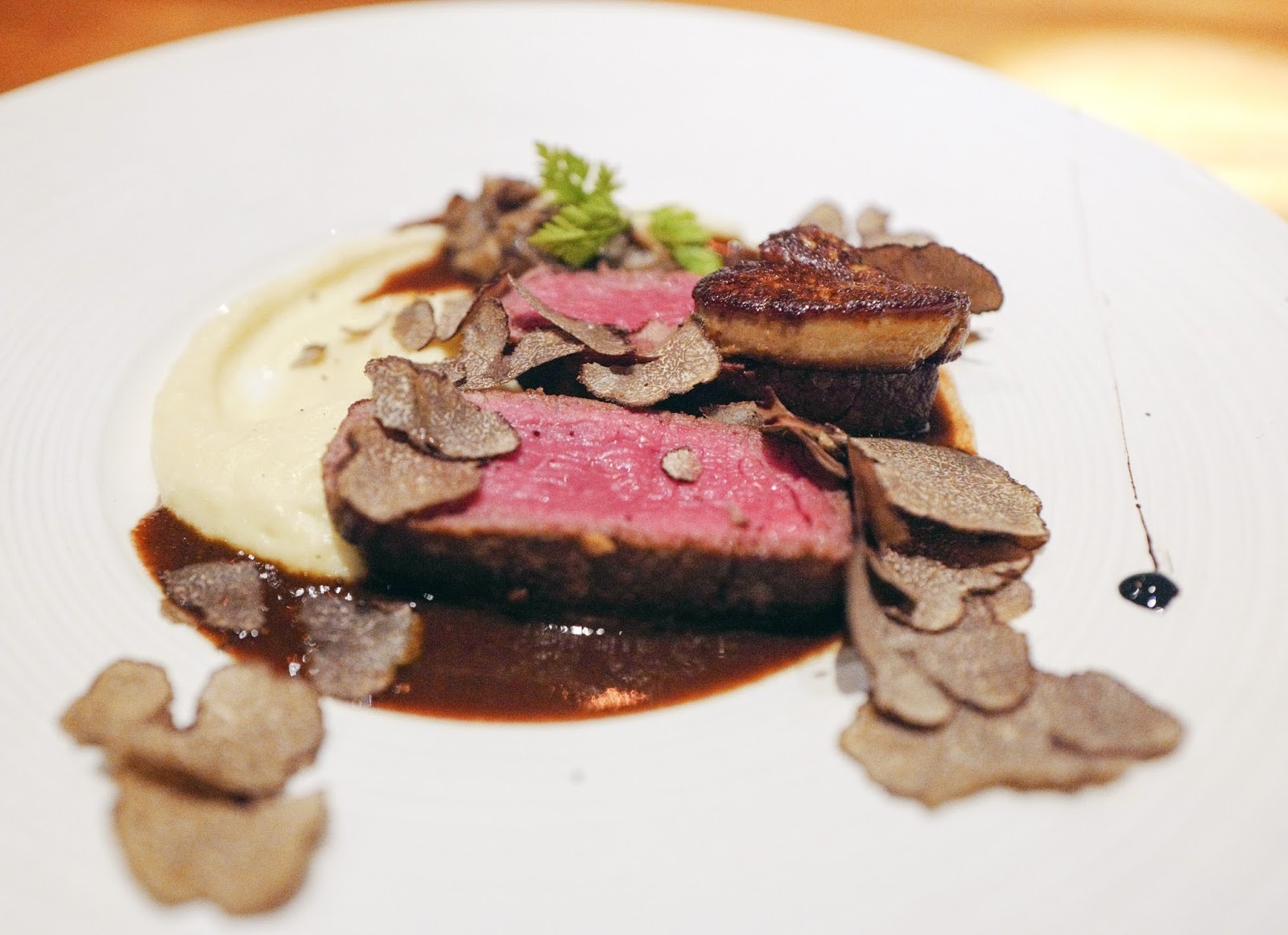 Cheese platter
At this point, it's well worth requesting the optional add-on of a cheese platter (RM25), with four French varieties that steer clear of safe, mundane possibilities, promising a diverse set of pungent cheeses with a long-enduring intensity.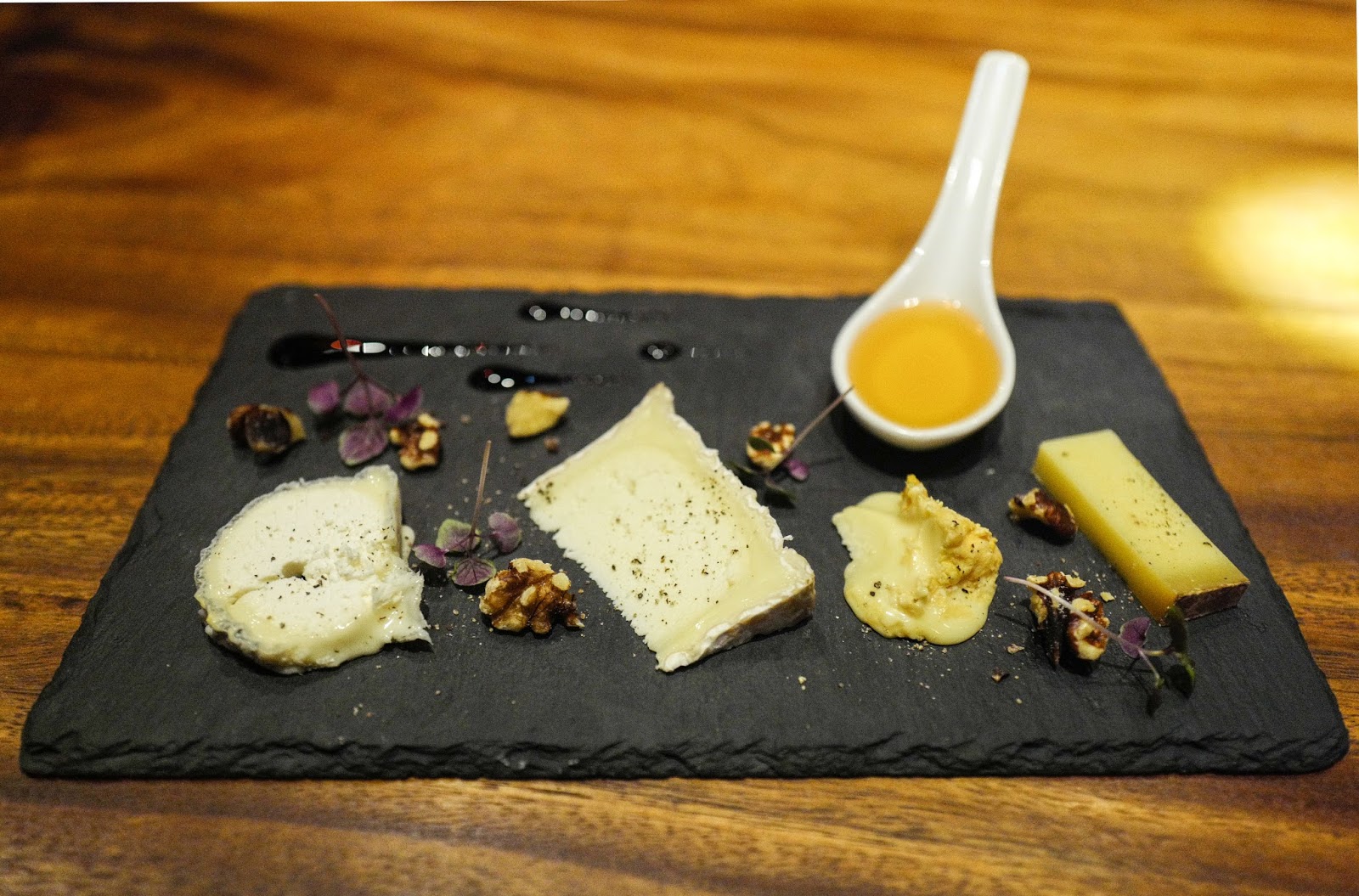 Dessert
But if you're stuffed, then it's straight to dessert – the Strawberry Lovers is a lust-worthy creation, comprising strawberries, pistachio ganache and yoghurt ice cream in a magnificent, memorable medley.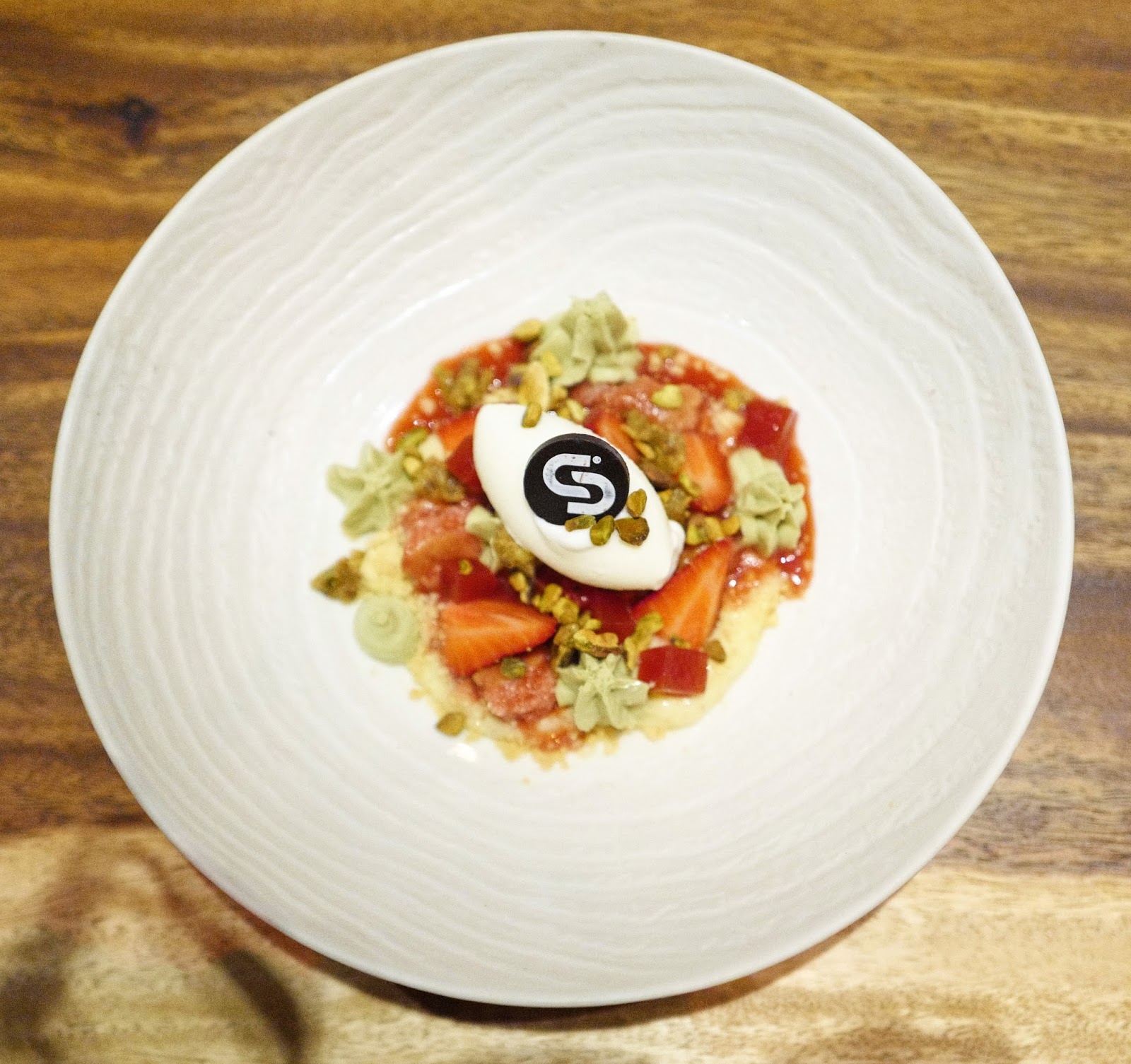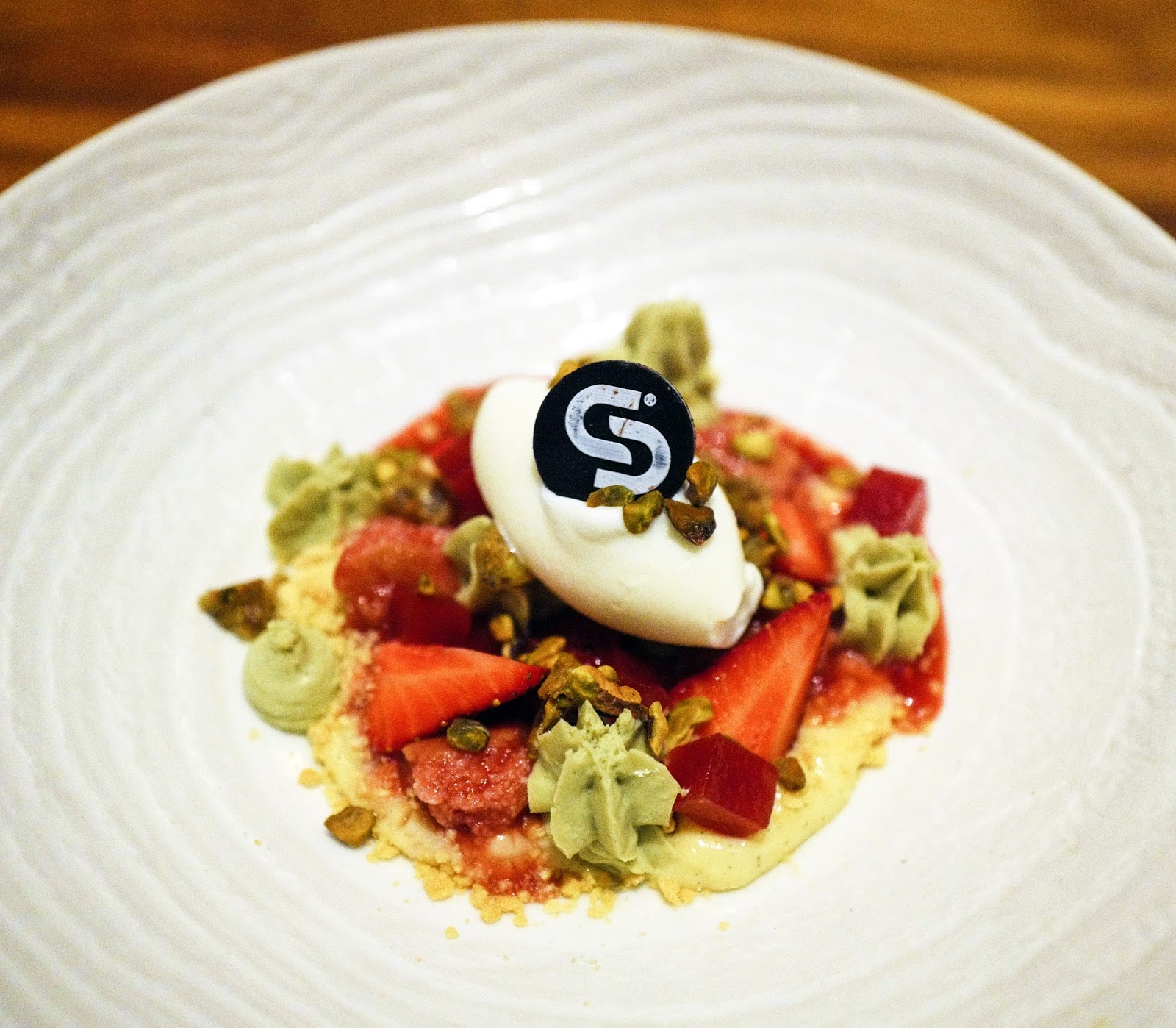 Supperclub's New Year's Eve and New Year dinner set clocks in at RM 268++ (or RM 328++ with one glass of champagne). Champagne promotions with oysters, seafood platters and caviar will also be available. The restaurant boasts an extensive cellar too, so rest assured you'll find wines by both the bottle and the glass to keep everyone merry as evening moves toward midnight. Many thanks to Supperclub for this preview.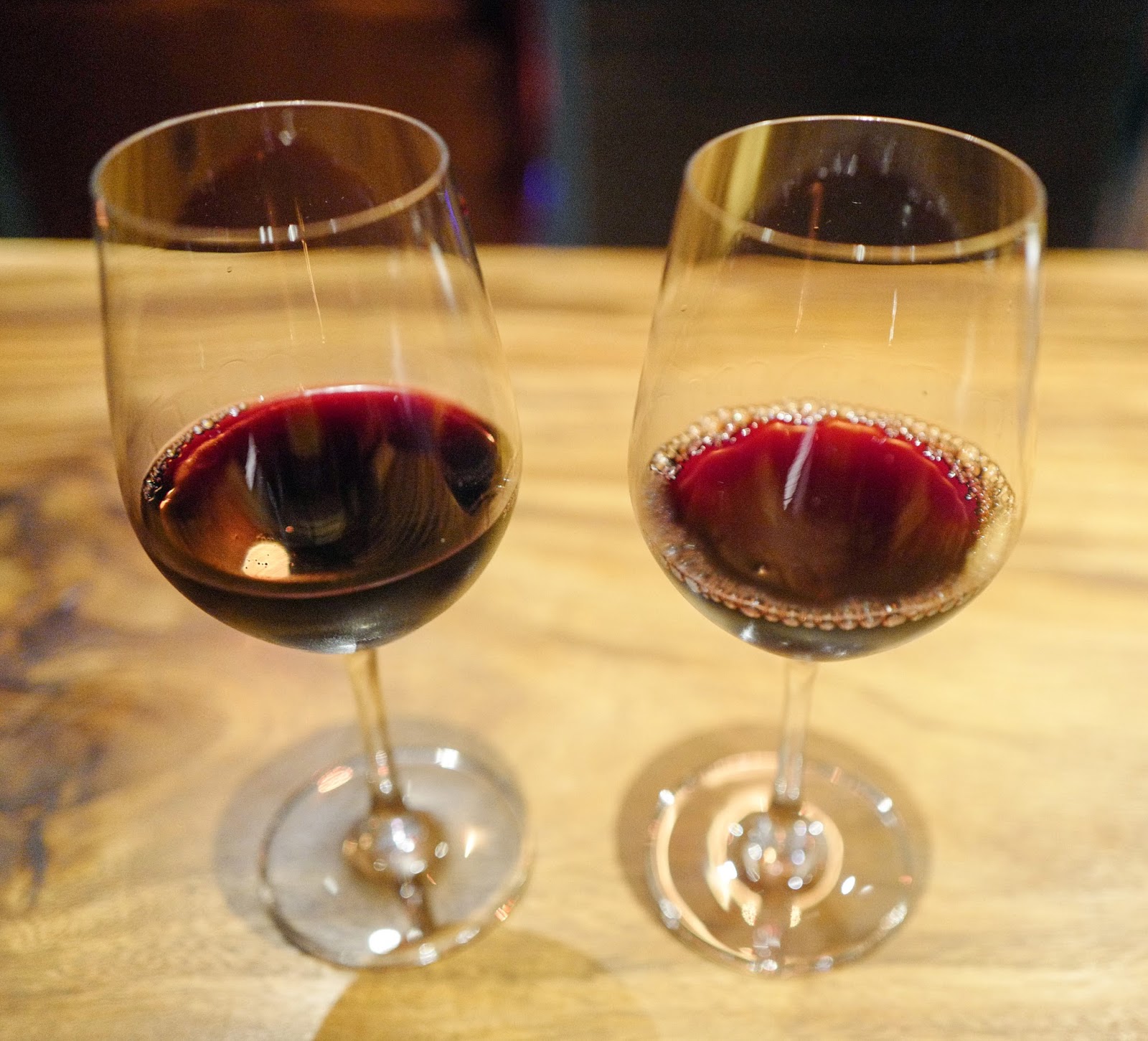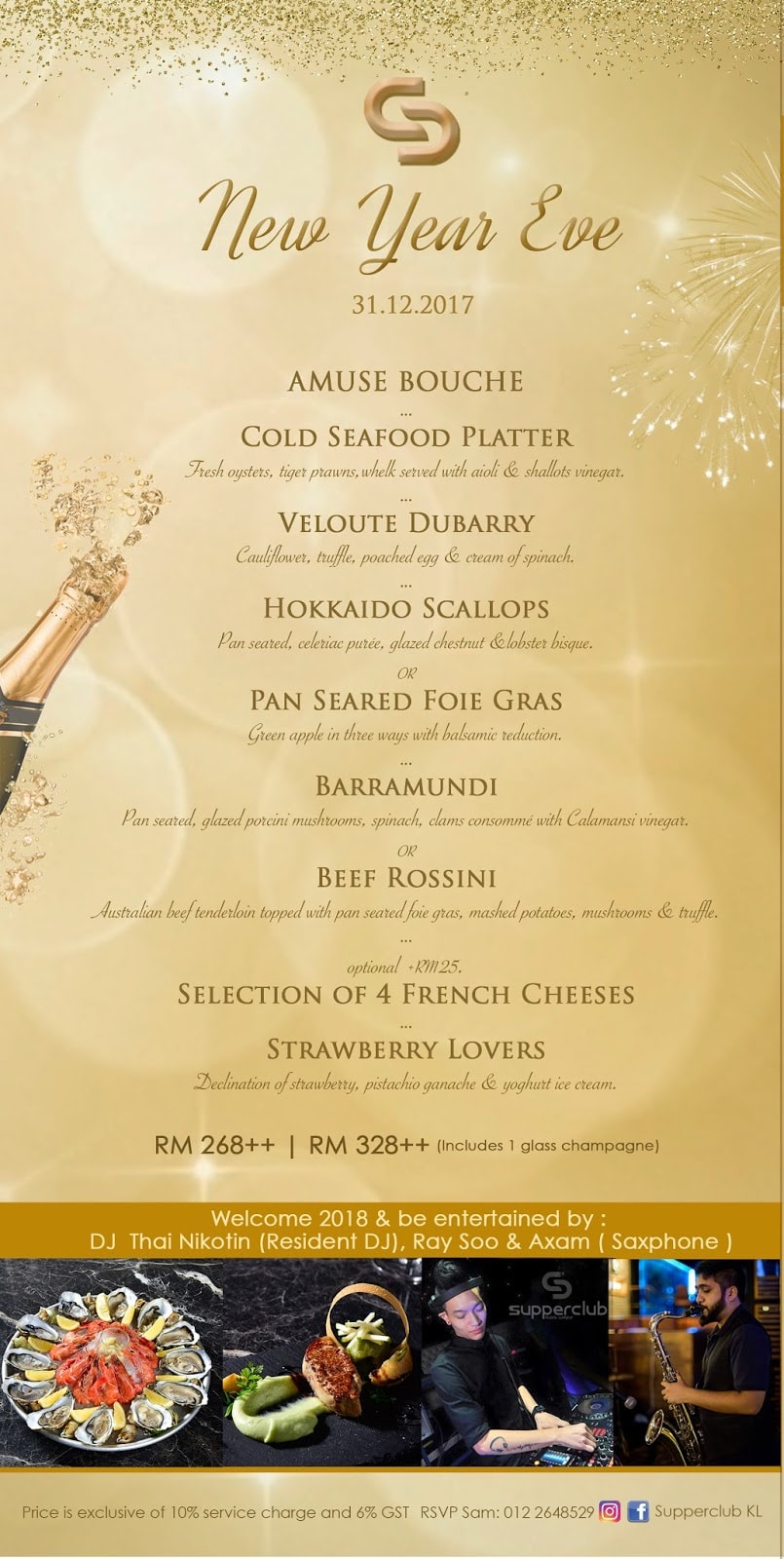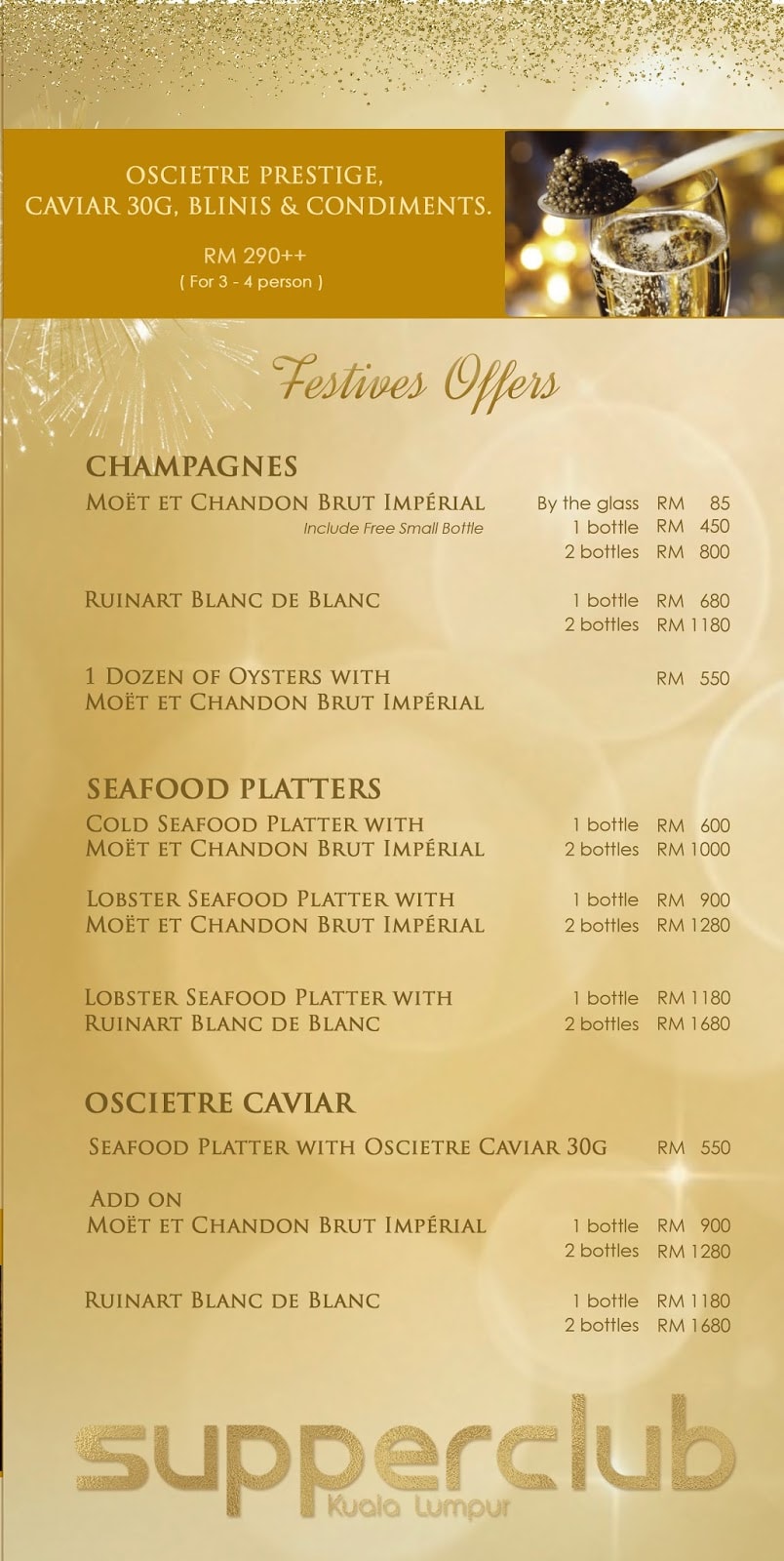 Location & Details
Address: E12-14, Electric Boulevard, TREC, Jalan Tun Razak, Kuala Lumpur.
Tel:  RSVP with Sam at +6012-2648529 or +603-2110-0866
Hours: Open Tues-Sun, 5pm-3am; Mon, 5pm-12am.
Find: View directory for Supperclub here.