Sunday Roast at the Ritz-Carlton: Restaurant Review
As one of the city's premier hotels, it shouldn't come as a surprise that the brunch put on by the Ritz-Carlton Kuala Lumpur has always been a good one. But they've somewhat recently made an notable and welcome change, moving the feast from the vast and open Cobalt Room, where the breakfast buffet is normally served, to The Library, a considerably more refined and intimate space. It's also transitioned from being a brunch to taking its place as a Sunday Roast, which is a truly appropriate name as the meal features succulent roasted lamb and beef carvery stations. More on that later.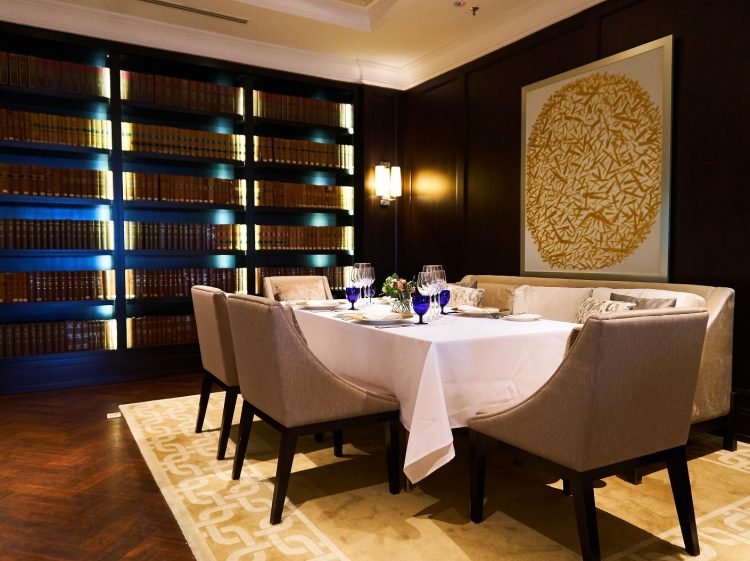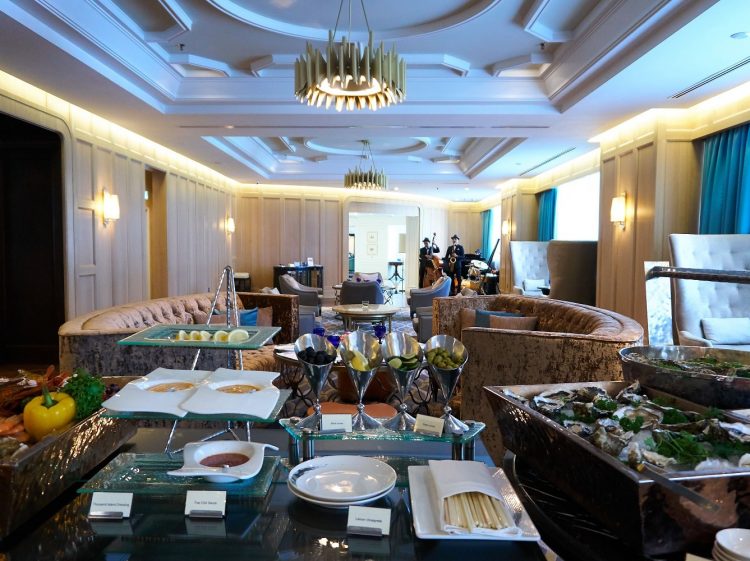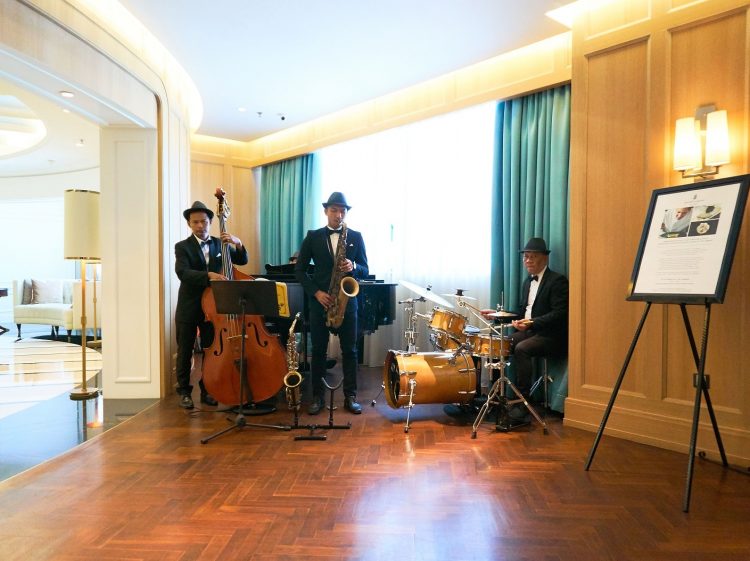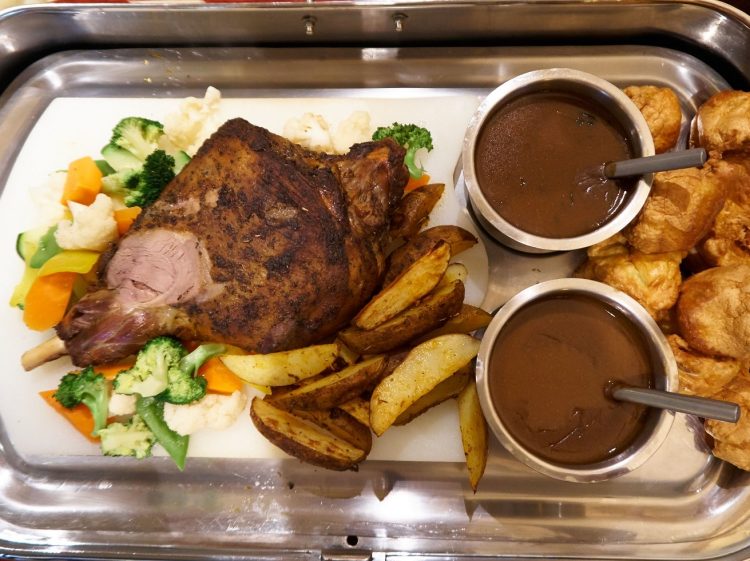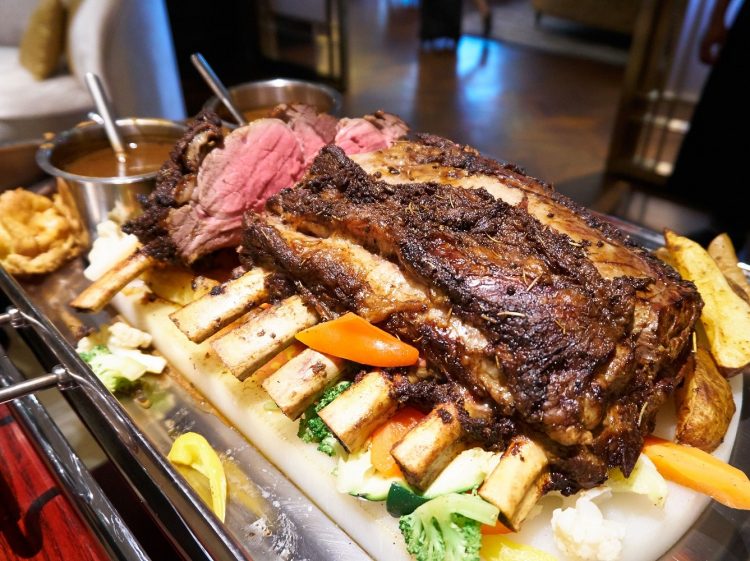 Upon arrival, guests are served a welcome drink, a cheeky Bloody Mary that really excites the palate. Zesty and lively, this was quite a nice start. I normally don't drink this particular cocktail, but I figured I'd give it a try, and to my surprise, I quite enjoyed it. This was, of course, just the beginning of a parade of enjoyable beverages. The Sunday Roast at the Ritz-Carlton is available with or without free-flow Champagne, wine, and beer. Fans of the bubbly as we are, we opted for the former, and as before, the Champagne offered is the excellent Canard-Duchêne NV Cuvée Léonie, a very respectable Brut that, with crisp notes of apple and pear underscored by a finely textured acidity, served as a tantalising foil to the array of good food on offer.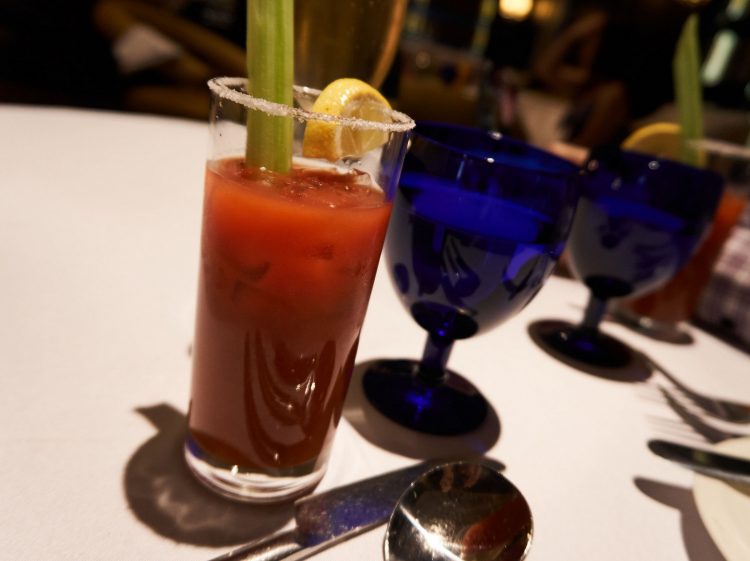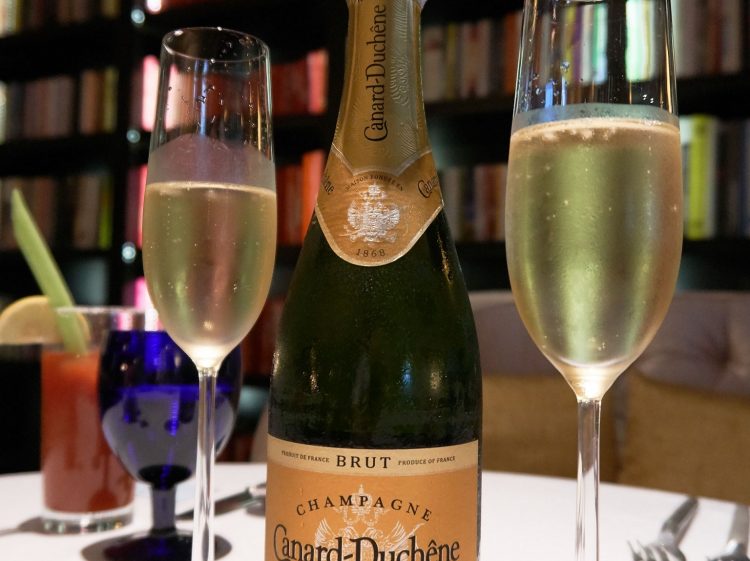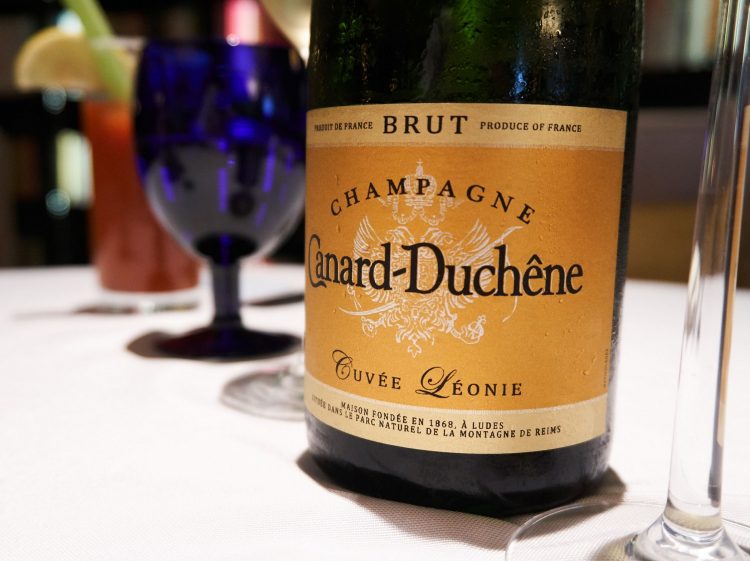 The vast spread that was once laid out in the Cobalt Room has been dialled back significantly, which suited us just fine as all the best bits still remain – and a few new treats have been added. In the centre of the main dining room of The Library, a long table groaned under the weight of an impressive selection of salads and canapés on one side and sweet treats on the other. The table was flanked on one end by a cheese trolley, a Caesar salad station, and a bread station. On the other end were a pair of carvery trollies, one with a fabulous lamb roast, the other with a juicy roast beef, complete with all the trimmings to create a decadent Yorkshire pudding. Each trolley was manned by a chef who was happy to carve up the desired selection and create just what we wanted.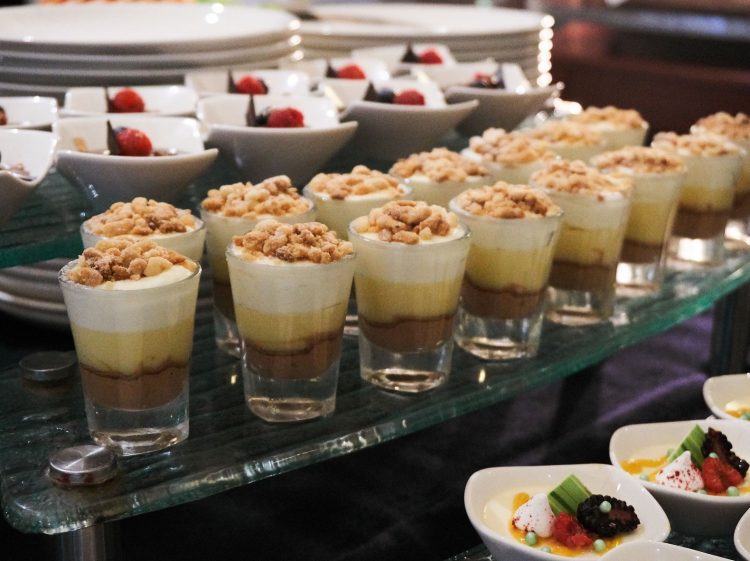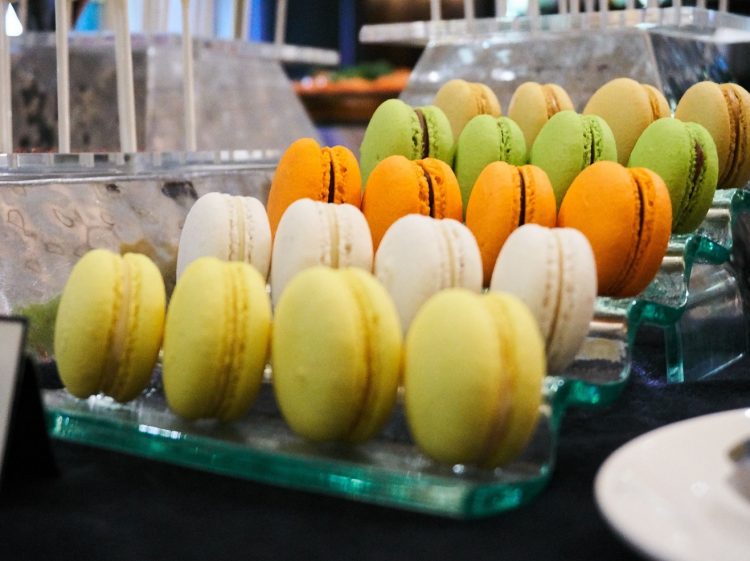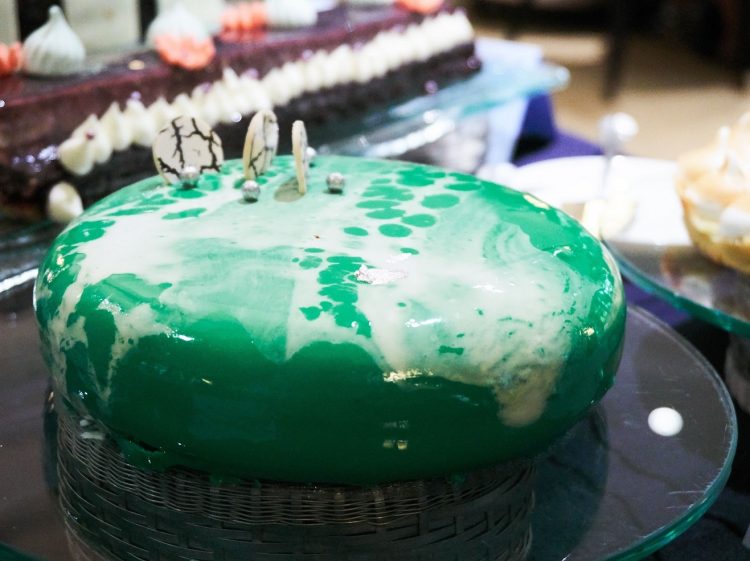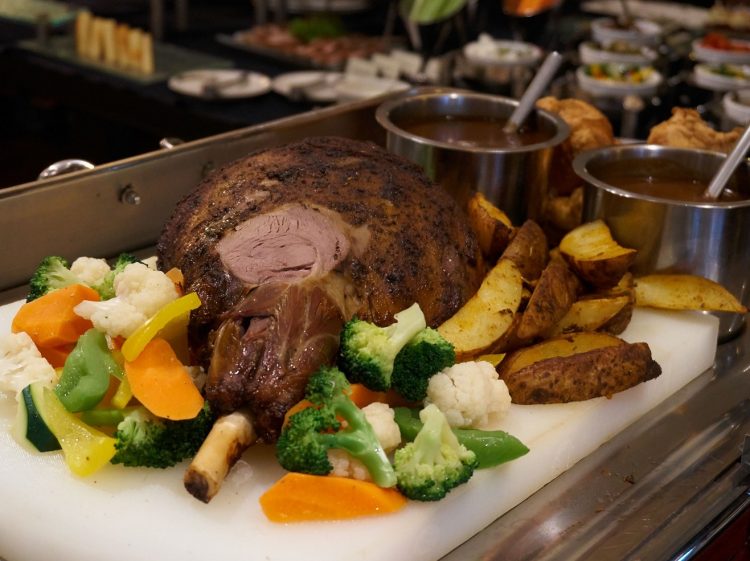 We also found other delights on the main table, such as smoked salmon and smoked duck breast, freshly made hummus and baba ghanoush, foie gras terrine, and shrimp cocktail. The only minor hiccups of the entire meal were found here, and they were tiny indeed. We found the Caesar salad lacking in flavour and the inclusion of fresh anchovies (rather than the usual tinned fillets) to be rather odd. There was also a lamb prosciutto which frankly pales in comparison to the real thing, something that sadly will not be found in any KL hotel, since it's pork. The foie gras terrine was also prone to melting into a puddle, as it was not chilled. We prefer foie gras pan-seared (preferably to order), but the terrine was very nice initially, but did not fare well for very long at room temperature. These were all very minor quibbles with what was overall an outstanding culinary presentation, however.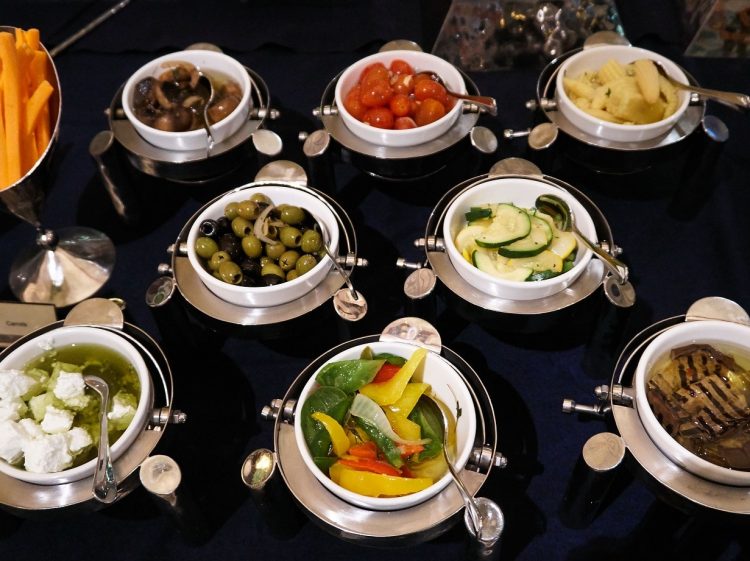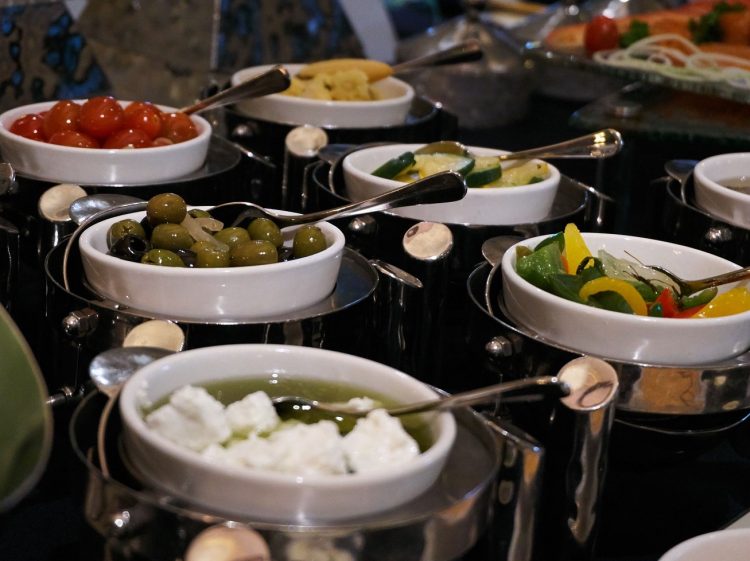 Just outside the dining room itself, in the lounge area, a few more tables were set up, and in their midst was a fantastic seafood station, boasting everything from prawns to lobster tails to sashimi to oysters – and not just one type, mind you, but three different kinds of oysters. I'm personally quite partial to the famed Fine de Claire oysters, so that's what I stuck with, and they were perfectly fresh and tasty, even more so with a dollop of raspberry shallot vinaigrette. The sashimi featured on the seafood table was lovely, and we loved the lobster tails, too.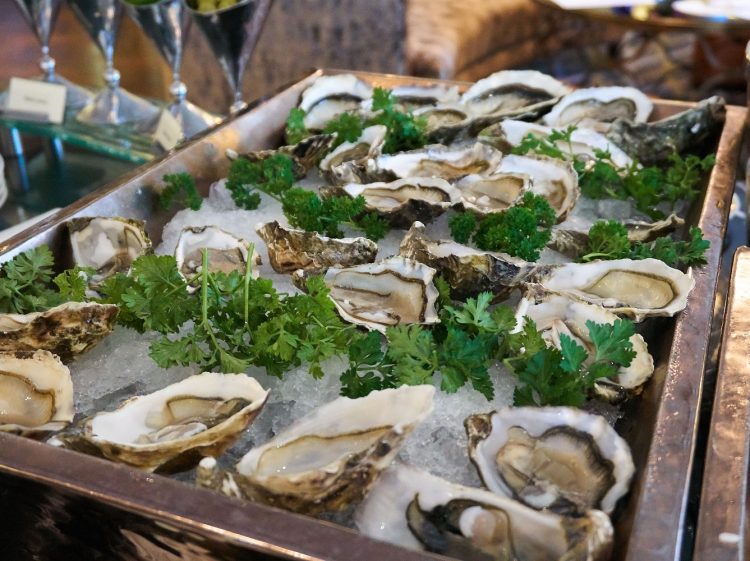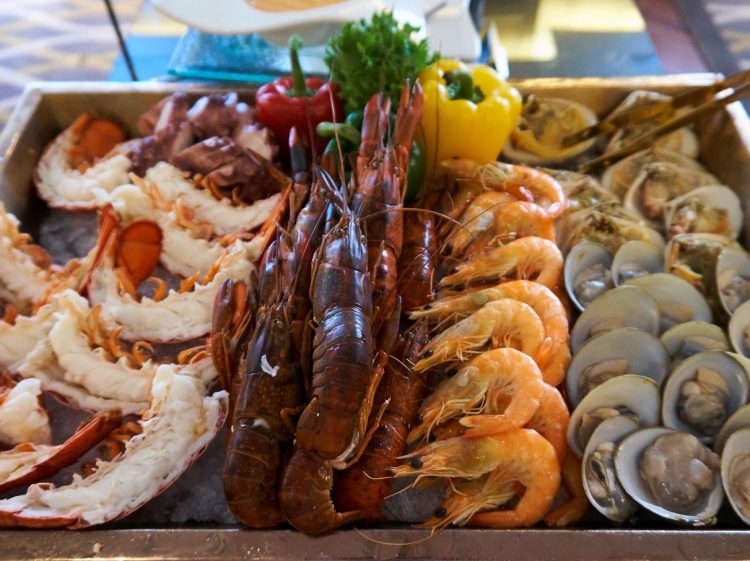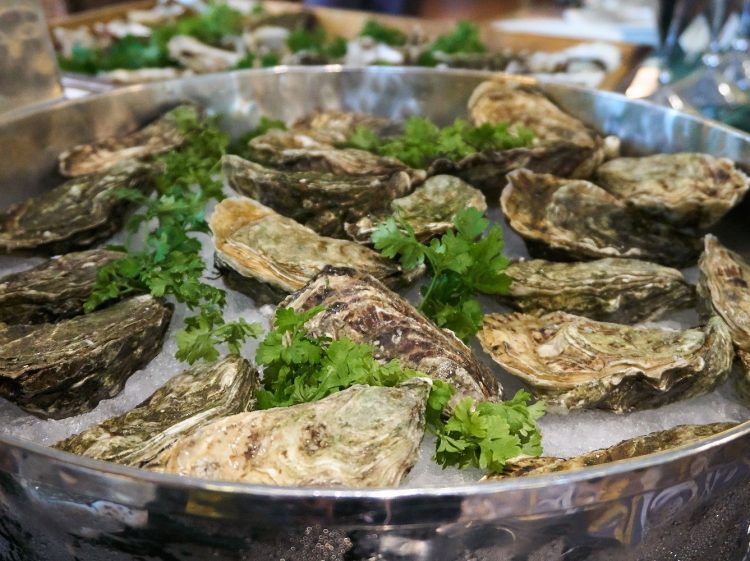 At the far end of the lounge area, a three-piece jazz combo provided the live entertainment and set just the right mood, the soft jazz well-matched to the elegant ambiance. All in all, it was just a very nice Sunday dining experience. The food was superb, the service exemplary, and the setting ideal. And in addition to the culinary spread, a handful of à la carte treats – a soup, a pasta, and a pan-roasted fish – were offered, too. The Sunday Roast runs from 12 to 3pm, and believe me when I say those three hours absolutely flew by.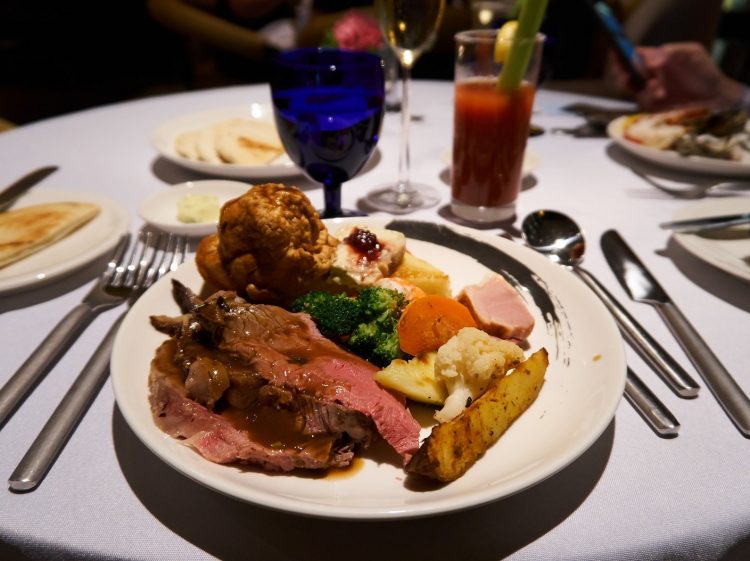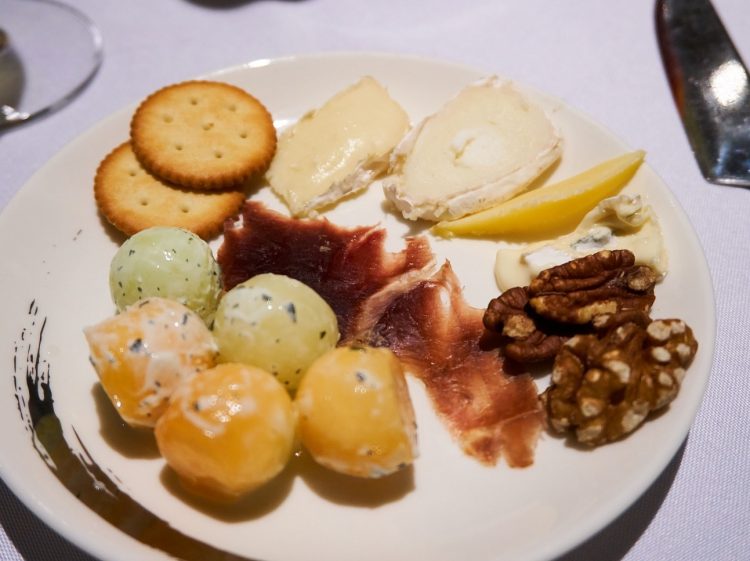 As we transitioned from the seafood and various salads to heartier fare, so too did we move from the Canard-Duchêne Champagne to the lovely wines on offer. The red and white wines do change from week to week, but you can be confident that whatever is presented will be of fine quality. We thoroughly enjoyed the red, a 2015 Metala single vineyard Shiraz-Cabernet blend from Langhorne Creek (Australia) and the white, a 2016 La Mora Vermentino Toscana from Cecchi (Italy). The Ritz-Carlton's Sunday Roast was already good in its former brunch format, but the ambiance of the overly spacious Cobalt Room was a bit lacking. Now that they've migrated the whole thing to the beautiful and cosy space of The Library, we figure it's surely one of KL's best Sunday outings.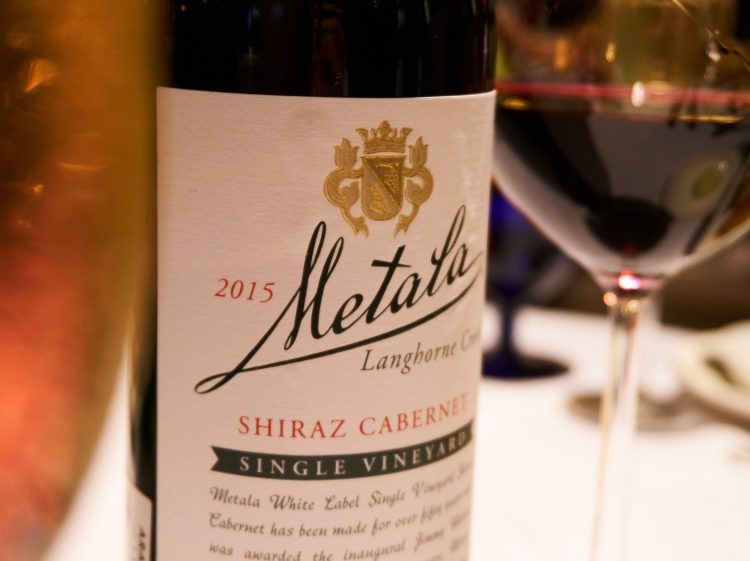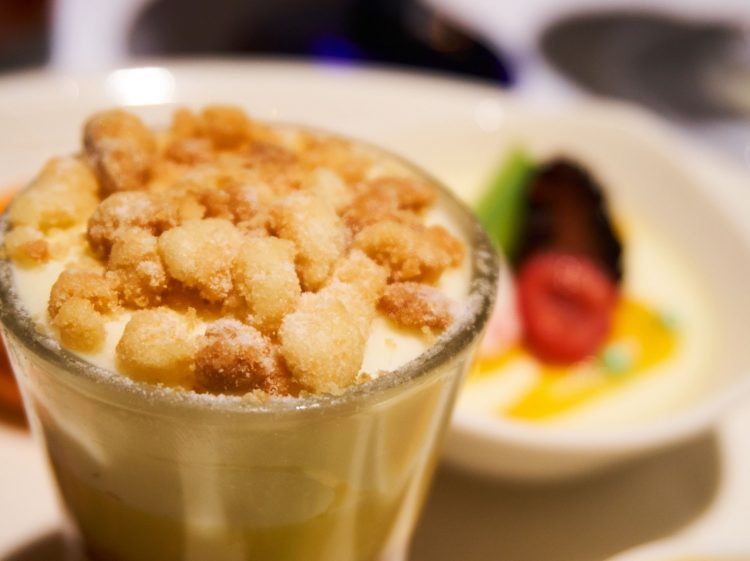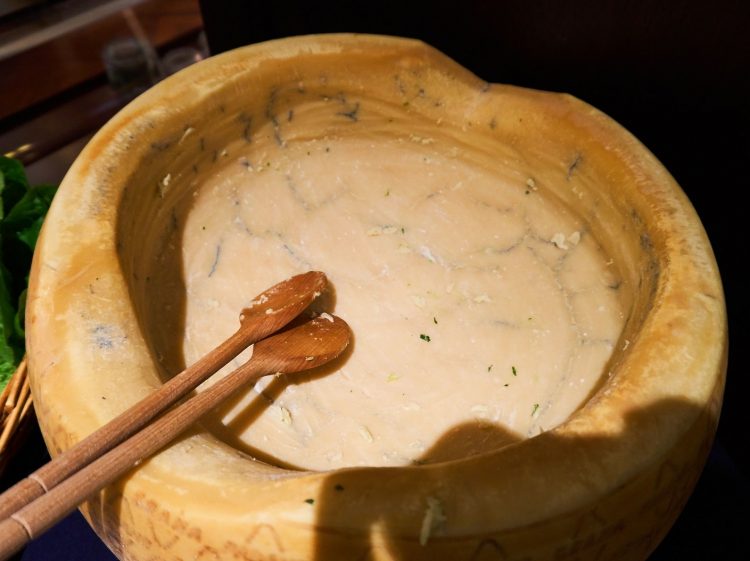 The Sunday Roast is RM198 nett without alcohol, and RM398 nett with a free flow of premium Champagne, red and white wines, and beer. It may not be cheap, but given the quality of food and beverage, bolstered by what we felt was outstanding service and ambiance, it certainly rates as good value. Thanks to The Library for having us.
Reservations are recommended and smart casual attire is appreciated.
Photos courtesy of Sim Ewe Jin.
Location & Details
Address: 168, Jalan Imbi, Pudu, 55100 Kuala Lumpur, WP Kuala Lumpur
Hours: Daily, 24 hours
Tel: +60321428000
Find: View directory for The Library (Ritz Carlton) here