10 staggeringly good bars for a bachelor party in KL and Selangor
Not too long ago, we gave you our rundown of the 8 places for a stellar bachelorette party in KL and Selangor. Now it's the boys' turn: here are our favourites for an awesome stag do / bachelor party – or perhaps just a manly night out on the town:
1. Torii, Damansara Heights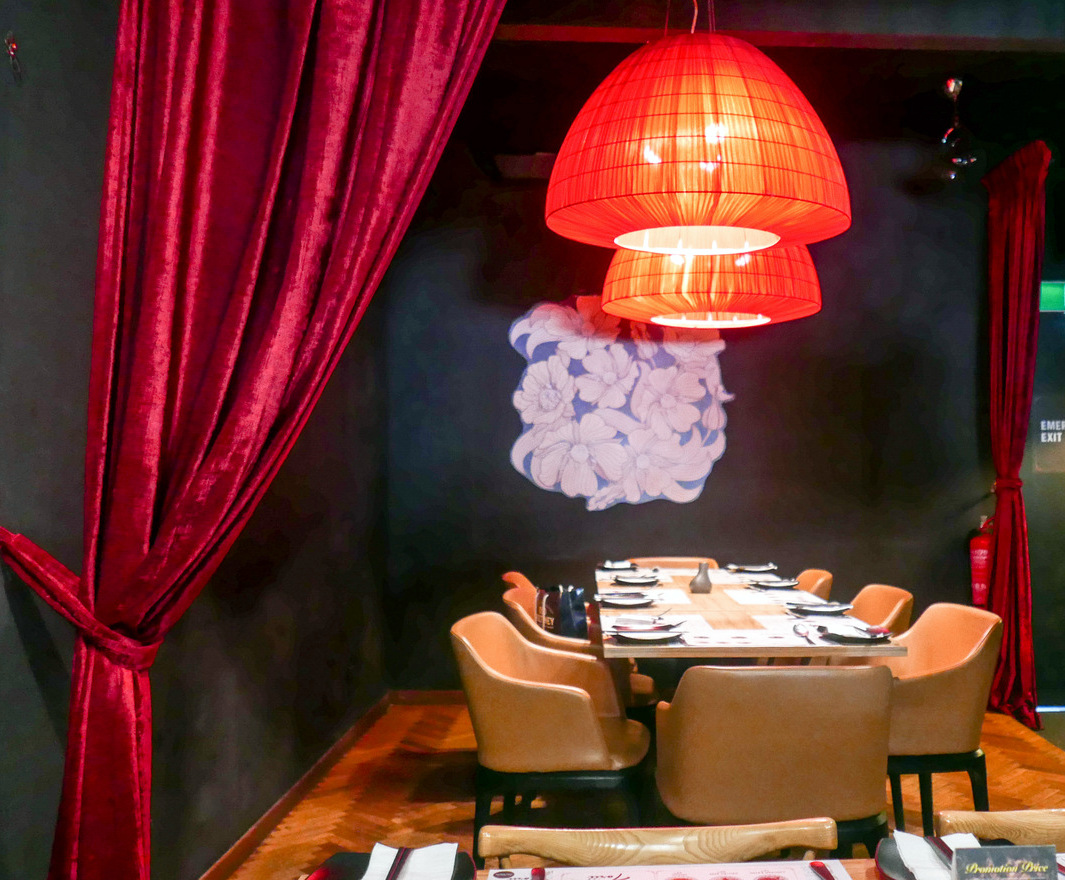 Steak devotees might like to consider Torii for their next splurge – premium Japanese beef is now available for dinner at this Damansara Heights restaurant, with Kobe and Matsusaka beef for a distinctively heightened encounter with sheer succulence. This branch also features a calm and cosy bar upstairs, ideal for snacking and sipping. Spacious private rooms are available too. Also, Torii takes plenty of pride in its whisky, with a top-flight range that goes beyond the call of duty for both quantity and quality.
Address: 8-6, Ground Floor, Jalan Batai, 50490 Damansara Heights, Kuala Lumpur
Read review for Torri, Damansara Heights
2. Mr Wolf, Taman SEA
Helmed with ferocious flair by young chef Bryan Tan and his Wolfpack, this is a haven for ambitious and adventurous cooking, tackling Asian-accented tapas and other contemporary creations that convey forceful flavours. Mr Wolf comprises a street-level restaurant and first-floor bar – it's worth stopping upstairs before or after dinner to sample the bar snacks, which go far beyond the ordinary
Address: 5 Jalan SS23/11, Taman SEA, Petaling Jaya, Selangor
Read review for Mr Wolf
3. Crime Cocktail Bar, TREC KL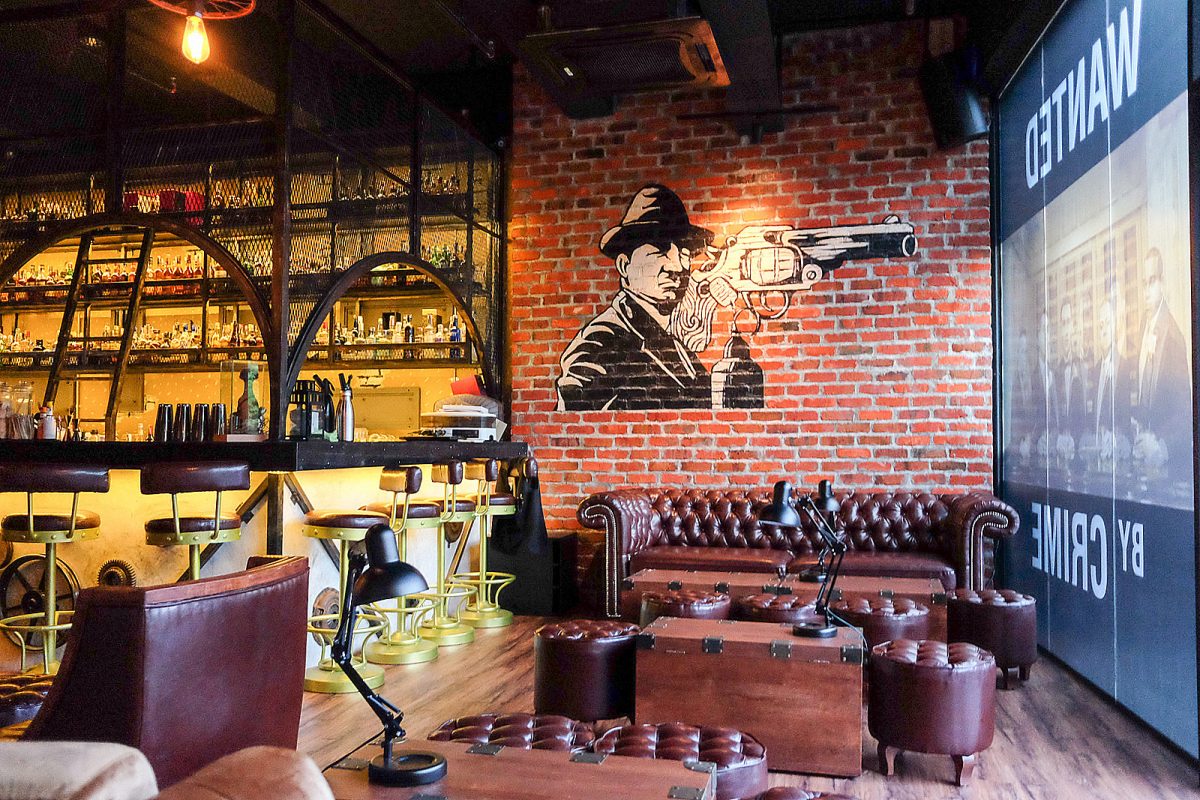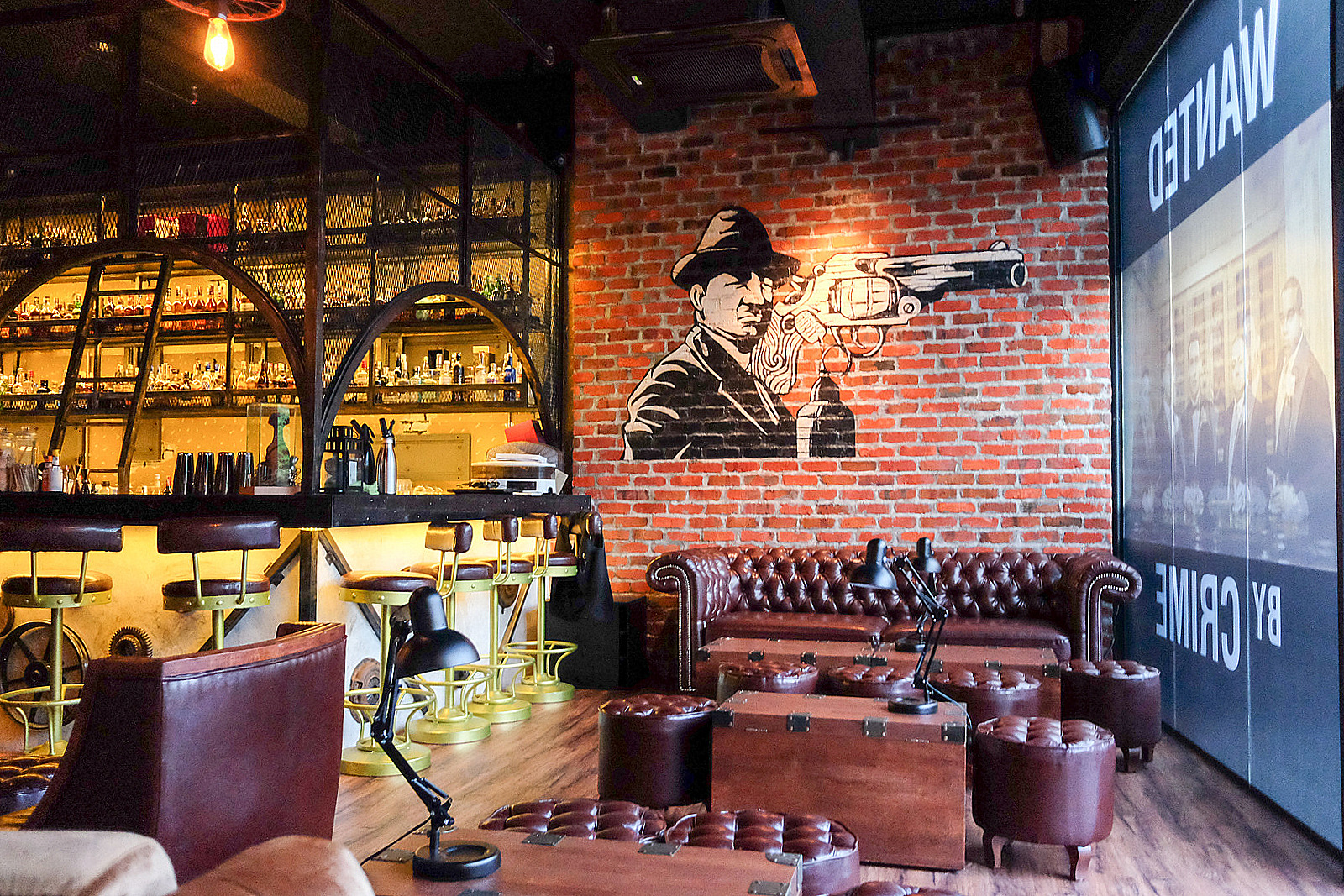 You'll catch us red-handed with some of the city centre's most creative cocktails at this hidden bar, which seems to break the laws of mixology with risky experiments (garlic cocktails, anyone?) – in this case, crime pays pretty well, with bar maestro Kelvin Lee and his team ensuring a memorable evening of surprising sips for their patrons. Crime prides itself on a blend of savvy inventiveness and confident versatility; step up and speak to the team about what sort of flavours you favour, whether you have a preference for, say, cognac, gin or tequila, and leave it to them to craft your fantasy potion.
Address: E-1-09 Electric Boulevard, Lot 436, TREC, Jalan Tun Razak, 50400 Kuala Lumpur
Read review for Crime Cocktail Bar
4. CHAZE at Marquee, Menara Lien Hoe
CHAZE the lounge is meant to be this hypothetical man's sanctuary, welcoming like-minded guests for a memorable night out. It requires a bit of extra effort to trace, but it's worth the hunt –  velvet drapes on your left lead to the striking long Bar and the spacious Living Hall, with sections conceived to evoke a secret loft for 90 patrons, complete with a Fun Nook with tufted booths and the temptation of table tennis, Snug Corner with Chesterfield sofas and a pool table, plus a DJ Space with a camouflaged console.
Address: Marquee @ Menara Lien Hoe, Persiaran Tropicana, Petaling Jaya, Selangor
Read review for Chase at Marquee
5. The Stickey Wicket, Bukit Damansara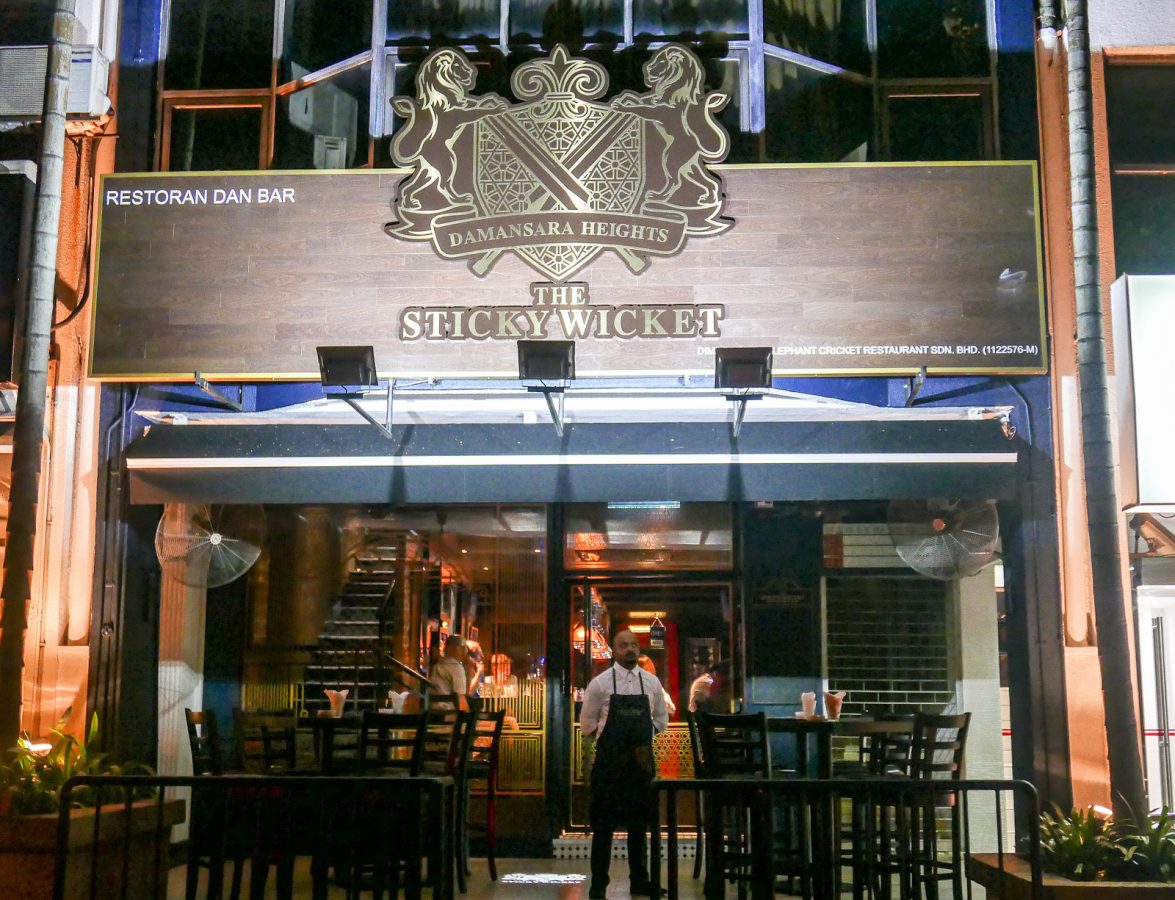 A cricket-themed pub might sound traumatic for those of us who were forced by tyrannical PE teachers to carry the bat back in secondary school, but The Sticky Wicket turns out to be a winning destination. Despite the copious cricket memorabilia lining the walls and matches playing on every screen, it's worth heading here even though we wouldn't know a cow corner from a diamond duck – The Sticky Wicket features a unique selection of food and cocktails with witty links to cricket.
Address: 34, Plaza Damansara , Medan Setia 2, Bukit Damansara, 50490 Kuala Lumpur
Read review for The Sticky Wicket
6. 61 Monarchy, Damansara Uptown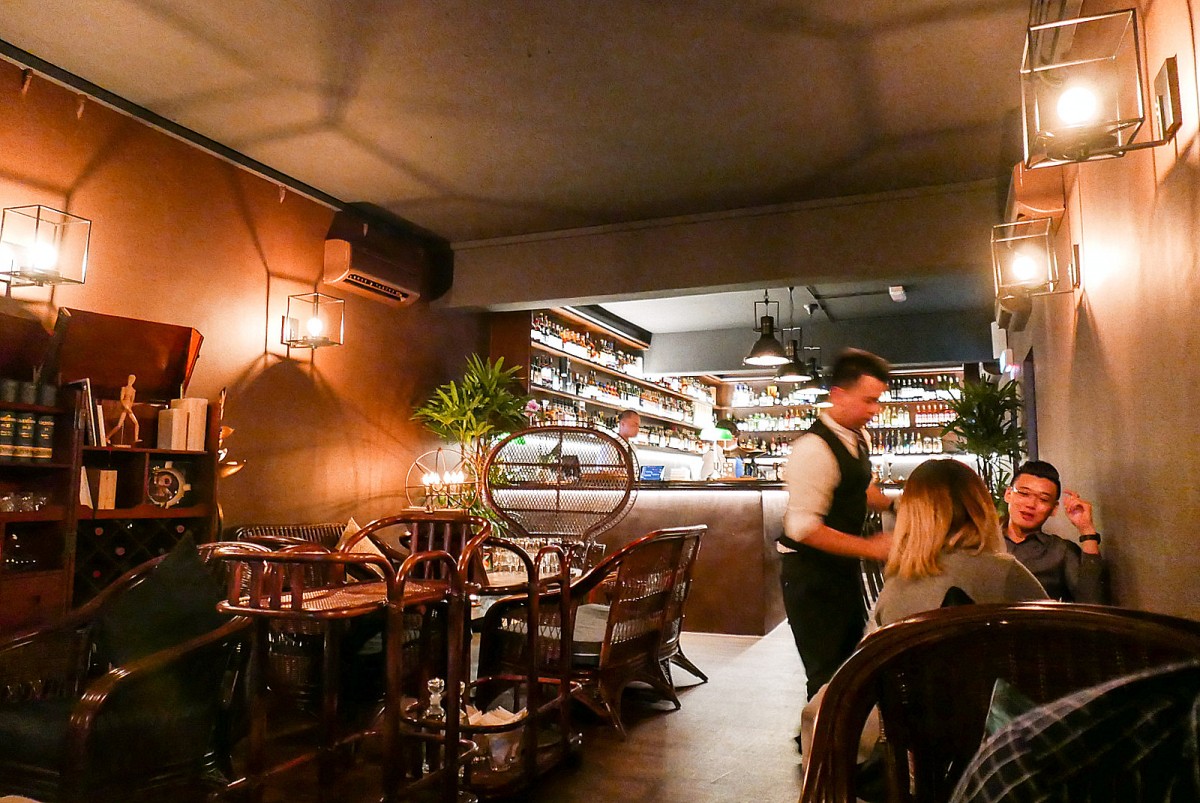 61 Monarchy is primed to reign as PJ's premier destination for whisky disciples; this sister bar of Hyde At 53M bears a similar speakeasy theme but a more alluringly classical character and different focus. Expect to explore a world of whiskies – Scotch, Irish, Welsh, Australian, Canadian & more; the diversity is dizzying, but bar manager Chris and his team will help novices navigate their way to the right liquor for their palates.
Address: Jalan SS 21/1a, Damansara Uptown, 47400 Petaling Jaya, Selangor
Read review for 61 Monarchy
7. Hugo Steampunk Premium Lounge, Section 19 PJ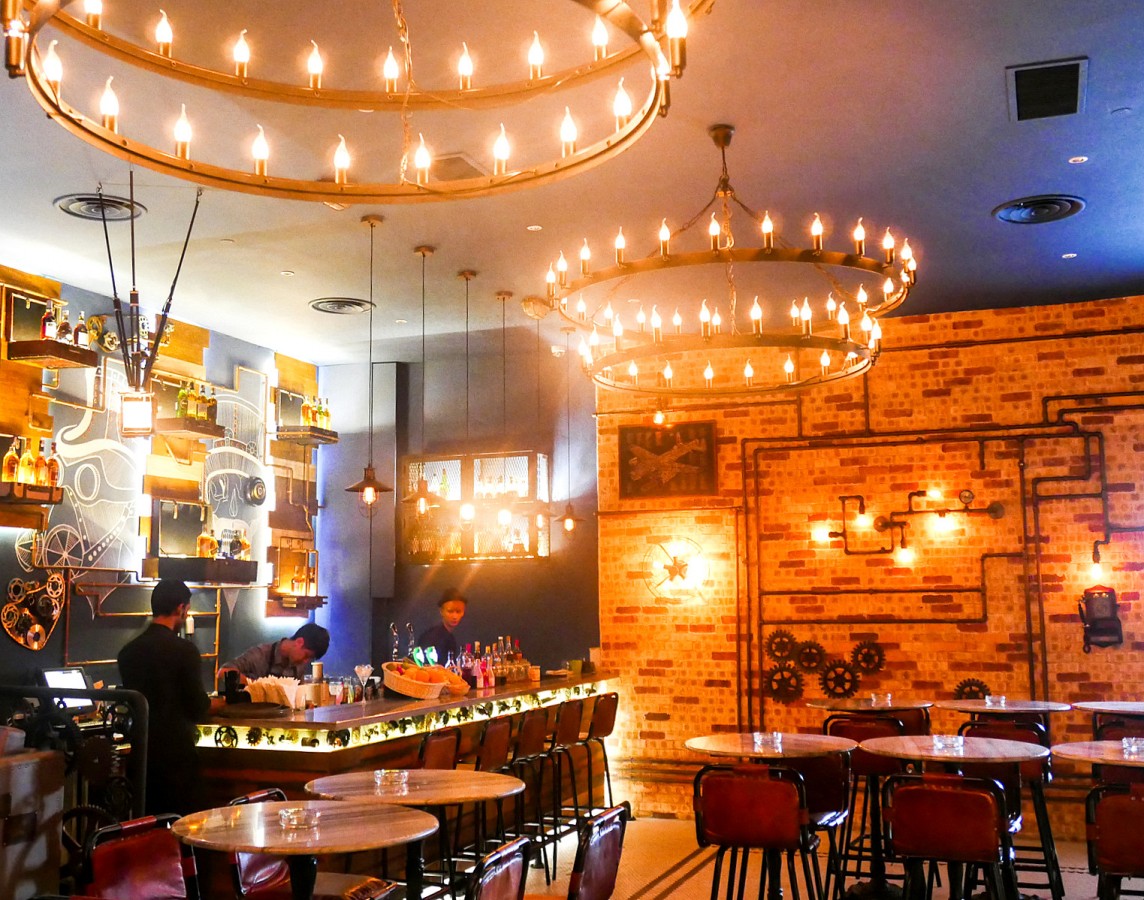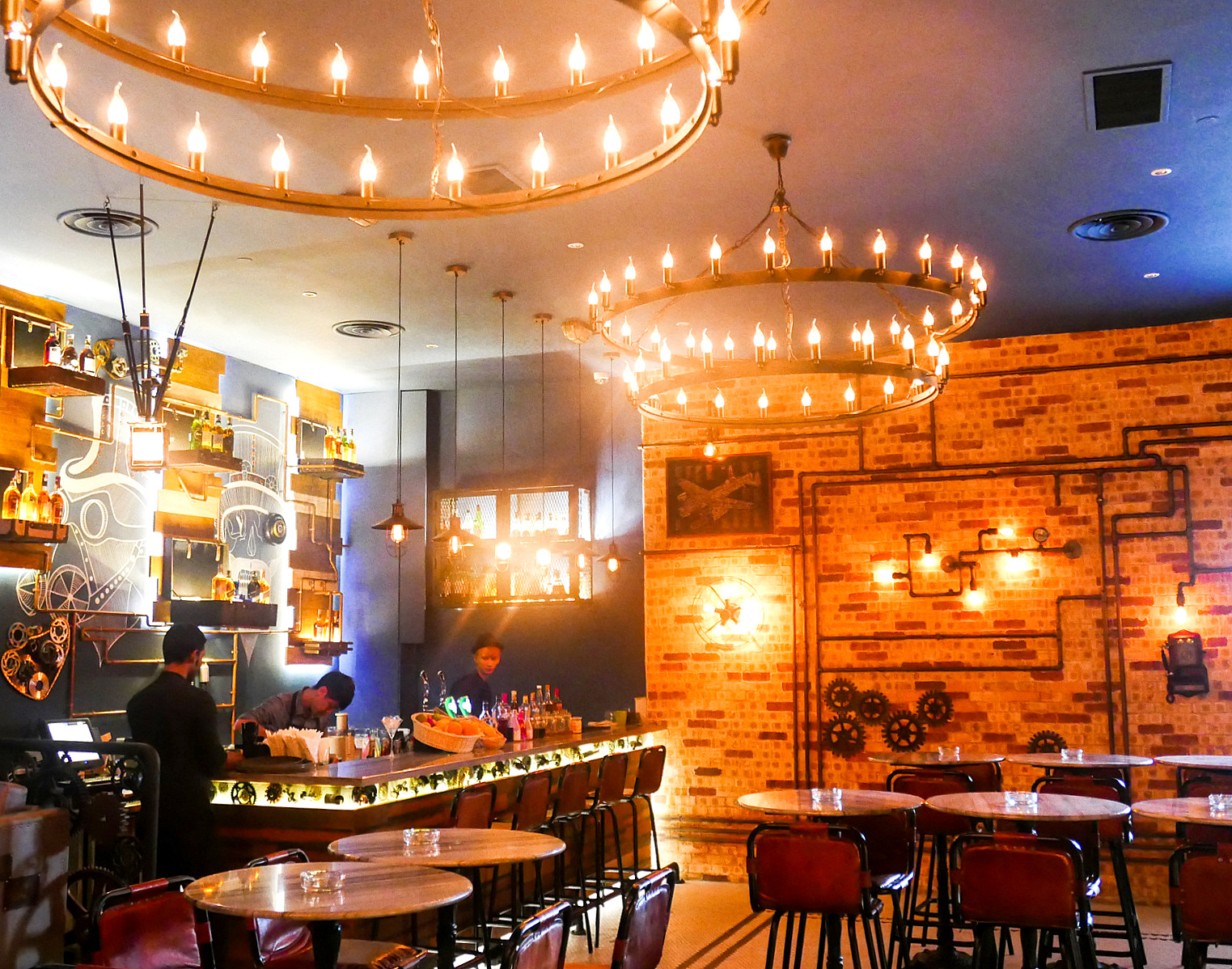 Inspired by Martin Scorsese's Oscar-winning film Hugo, Malaysia's first steampunk-themed bar features an intricate interior that's a visual feast, fitted with mechanical flourishes and a retro-futuristic mural that H.G. Wells might have extolled, honouring the sci-fi subgenre of a pseudo-Victorian era that synthesises steam-powered industrialisation with visions of techno-fantasy.
Address: No 16, Jalan 19/1, , Seksyen 19, 46300 Petaling Jaya, Selangor
Read review for Hugo Steampunk
8. Nightingale, Damansara Jaya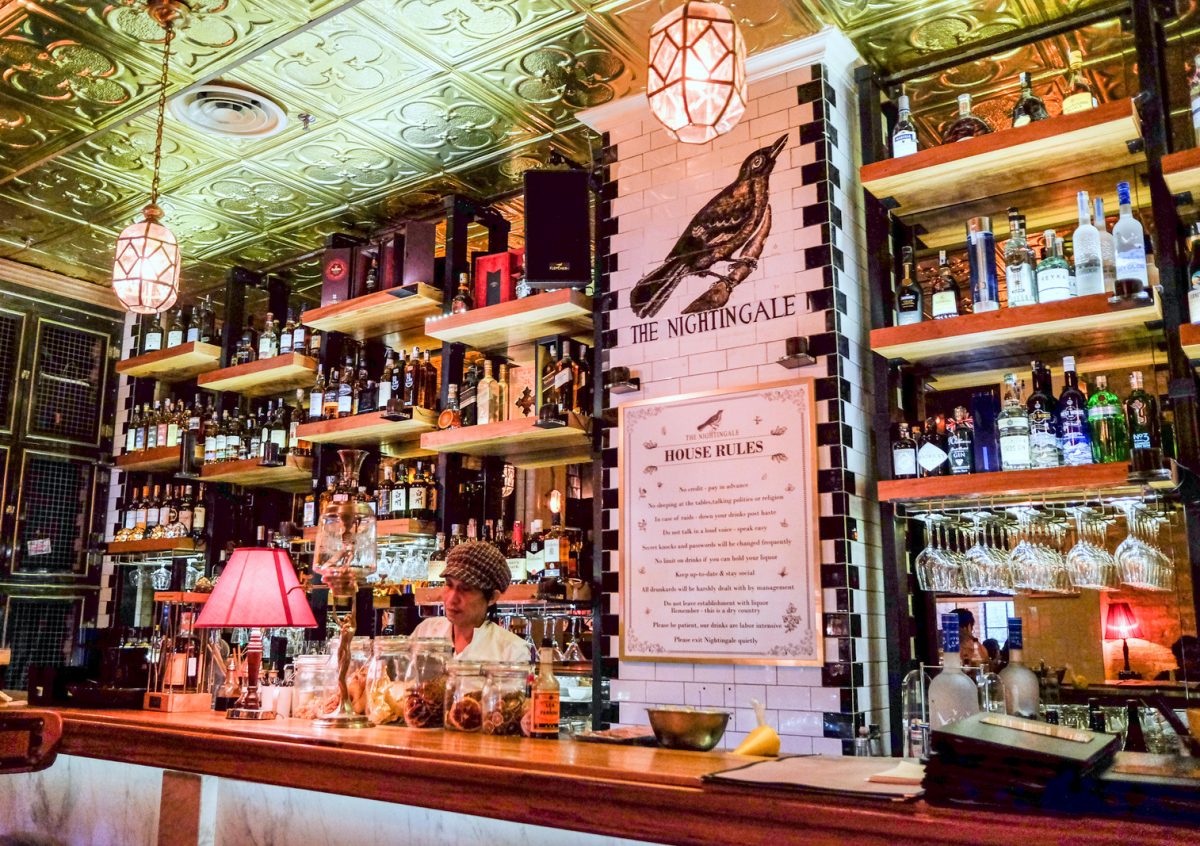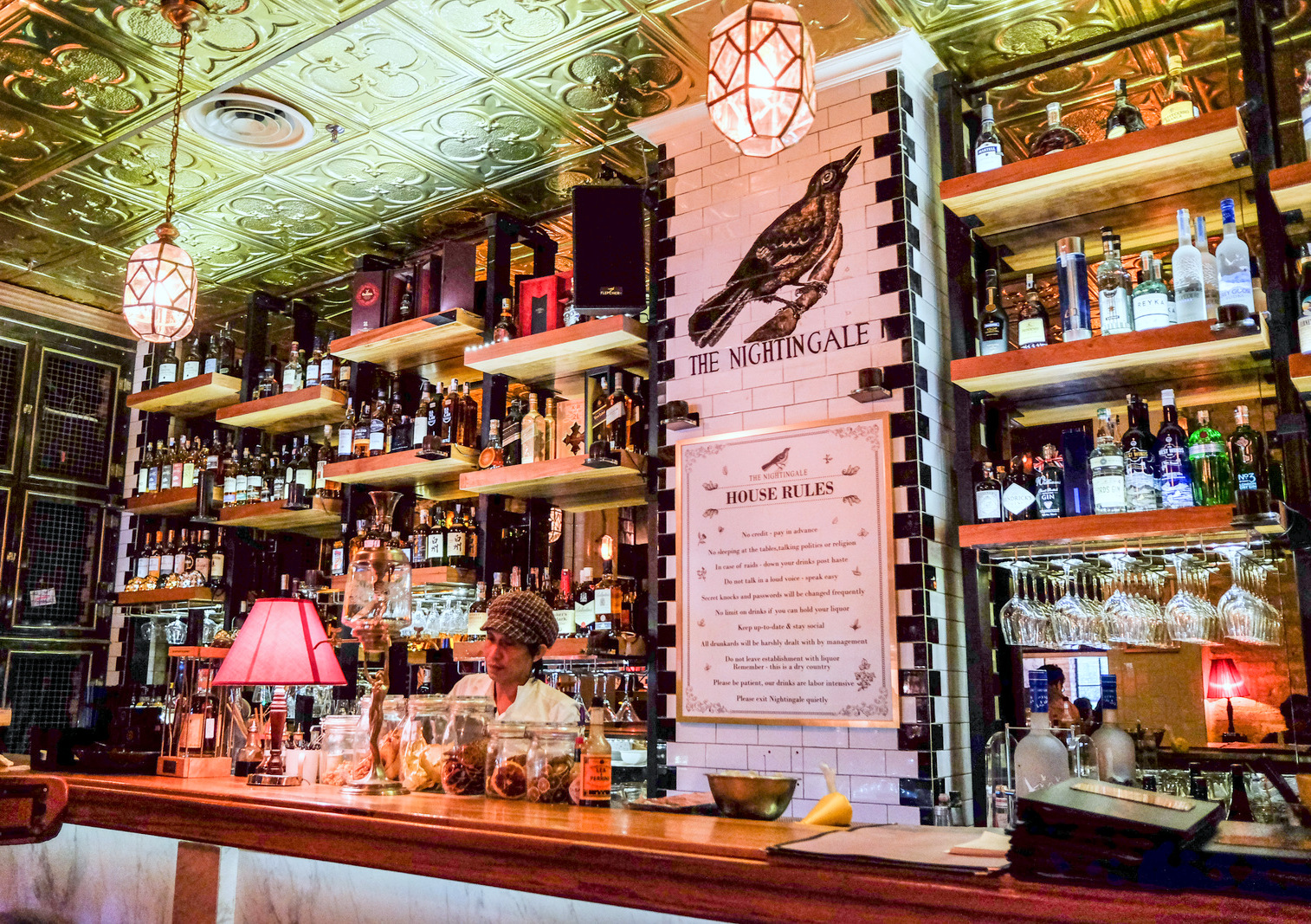 The Nightingale is an intimate bar within a lively gastropub, occupying the back of Atria Shopping Gallery's Spitalfield's restaurant. It's comprehensively stocked with all the alcohol your liver can handle, from whiskey to wine, but the most distinctive draw is the cocktail list – no mere Mojitos or Margaritas here; each of the nearly dozen creations are unique, with names like Pretty Reckless and Madz Walk Beside Hendrix. What makes them even more special is that each one comes with its own individual canape, carefully chosen to complement the cocktail; the canapes aren't listed on the menu, preserving the element of surprise.
Address: C37, Concourse Floor, Atria Shopping Gallery Atria Damansara, , Jalan SS22/23, Damansara Jaya, 47400 Petaling Jaya, Selangor
Read review for Nightingale
9. The Whiskey Bar, Bukit Bintang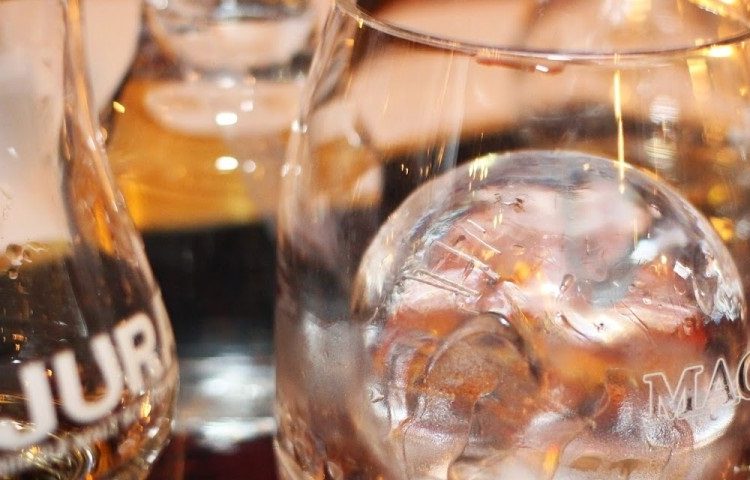 A surprisingly calm little pocket of manliness in the frenetic Changkat Bukit Bintang, this lounge has a selection of almost 600 brands of 'sunshine in water' from around the world. There are single malts from Speyside, Irish whiskeys, Japanese brands like Nikka and Fighting Cock for fans of the American-style water of life. If you want to try a couple of drinks, there are some cleverly themed 'whisky flights', so you and the guys can enjoy a tour of 'The Lost Distilleries' or enjoy an innovative cocktail such as The Sounds of Islay or a Smokey Chimney. There's also an impressive cigar list, including Cohiba, Romeo Y Julieta ad Bolivar.
Address: 46 Changkat Bukit Bintang, 50200 Kuala Lumpur
10. The Point
Every visit to The Point is a voyage through a series of surprises, exploring the imaginative prowess of a restaurant that's been consistently creative since opening. From the carefully crafted menu of top-notch nosh to the classy decor, The Point make an elegant backdrop for a meal with your best buddies.
Address: No. 122, First and Second Floor, Jalan Kasah, Damansara Heights, 50490 Kuala Lumpur
Read review for The Point
What did we miss?
Any other venues you would like to recommend, gents? Have you organised a stag do recently? If so where did you go? Let us know in the comments below!