The Square at Novotel Kuala Lumpur City Centre: Set Meal Review
This review is brought to you in part by Novotel.
A stalwart of hospitality in KL's city centre, Novotel is conveniently sandwiched somewhere between KLCC and Pavilion, but succeeds in remaining a serene refuge from the crowds and clamour. It's now a potential oasis for white-collar workers seeking a business lunch or after-office dinner that won't break the bank: Novotel's flagship restaurant, The Square, recently introduced all-day set meals with financially sensible incentives – each set costs a very fair RM30 nett, buoyed by a Buy 4 Free 1 bonus.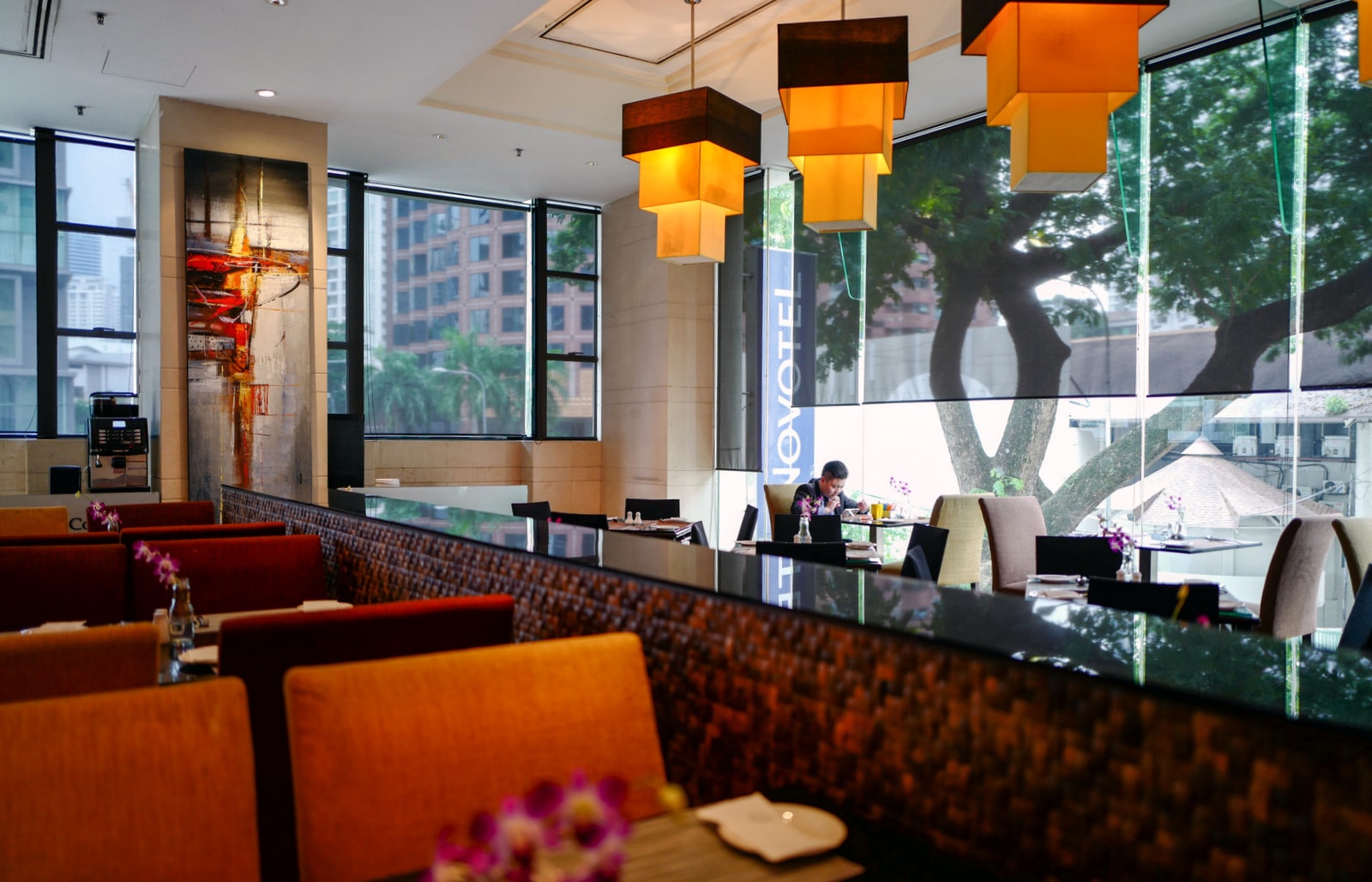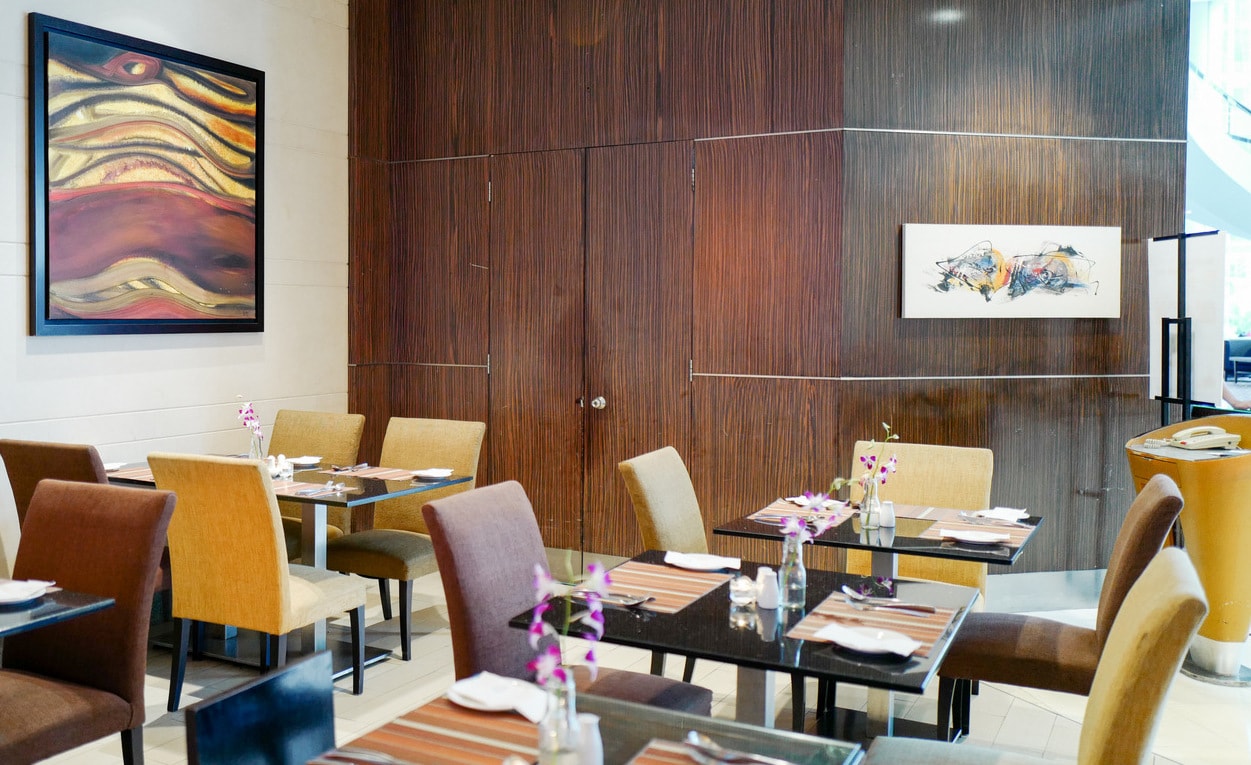 Set meals
Executive chef Saravanan Subramaniam has more than two decades of formal experience, and he's enthusiastic about his offerings, which take cues from both East and West, serving up a little spice, a touch of savouriness and a pinch of sweetness in each recipe.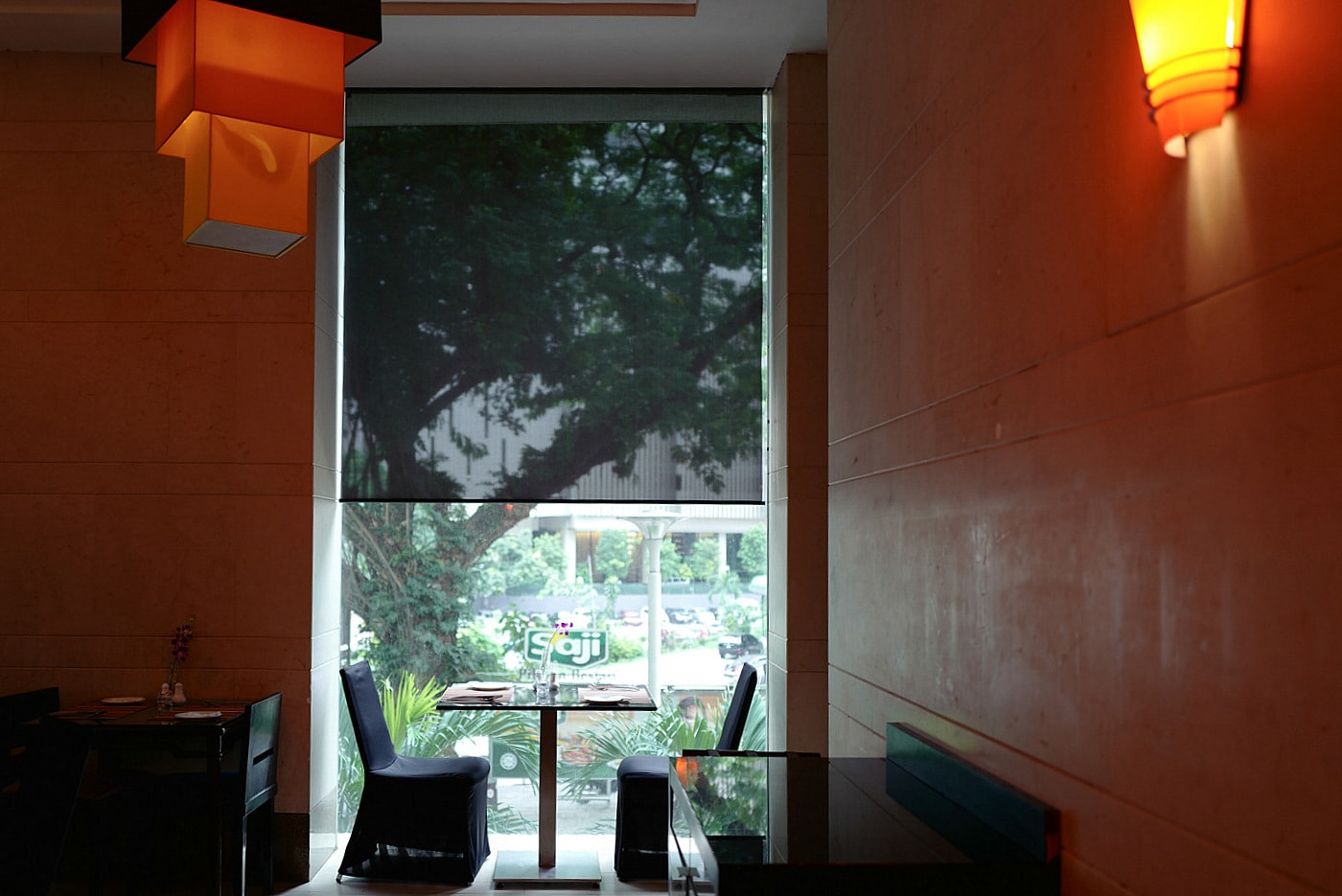 You'll find inspirations from Japan and Korea melded with Malaysian and other influences in the three temptations of Fish Katsu with Garlic Fried Rice, Beef Teriyaki with Spudsters, and Grilled Chicken with Sidewinders and Peanut Sauce.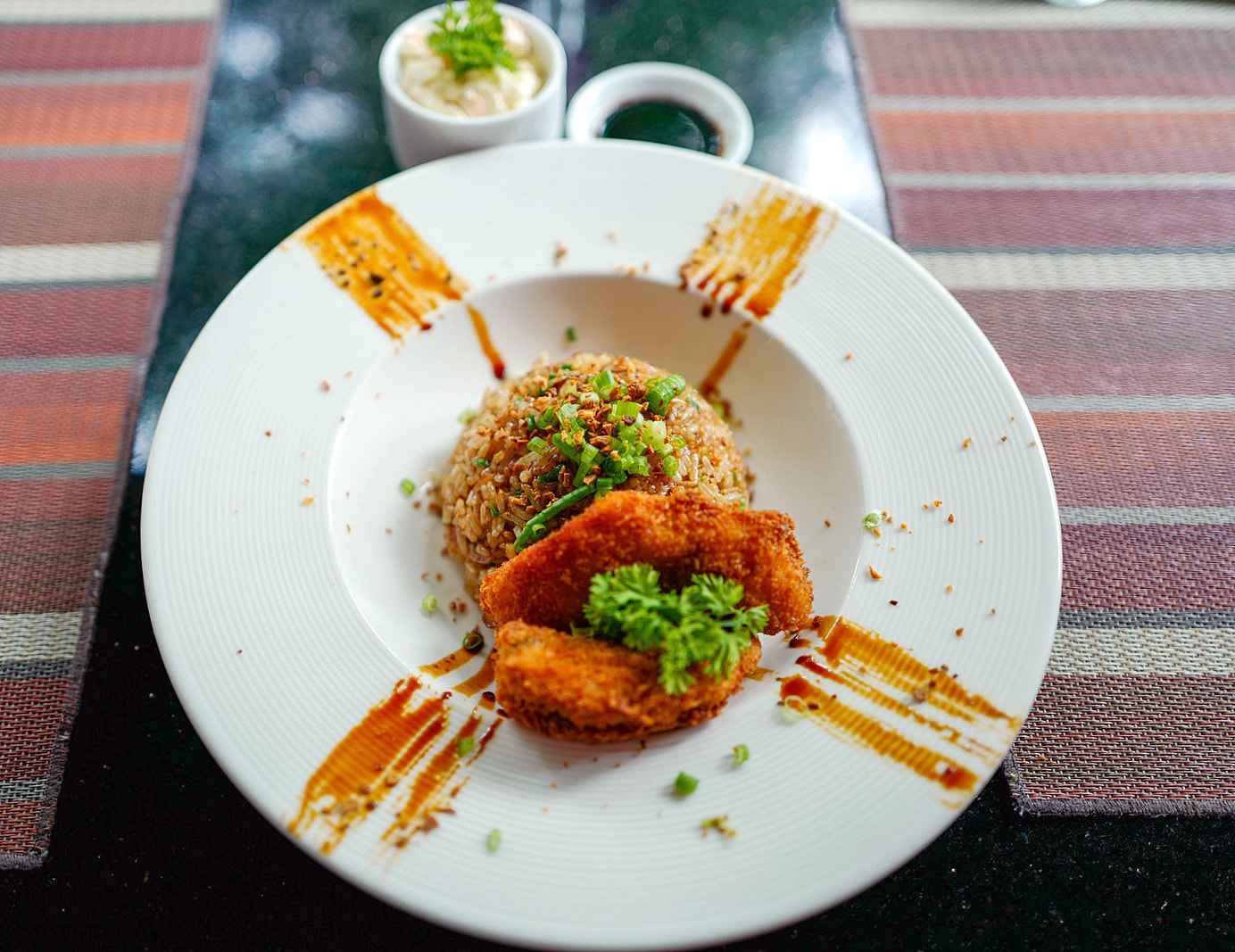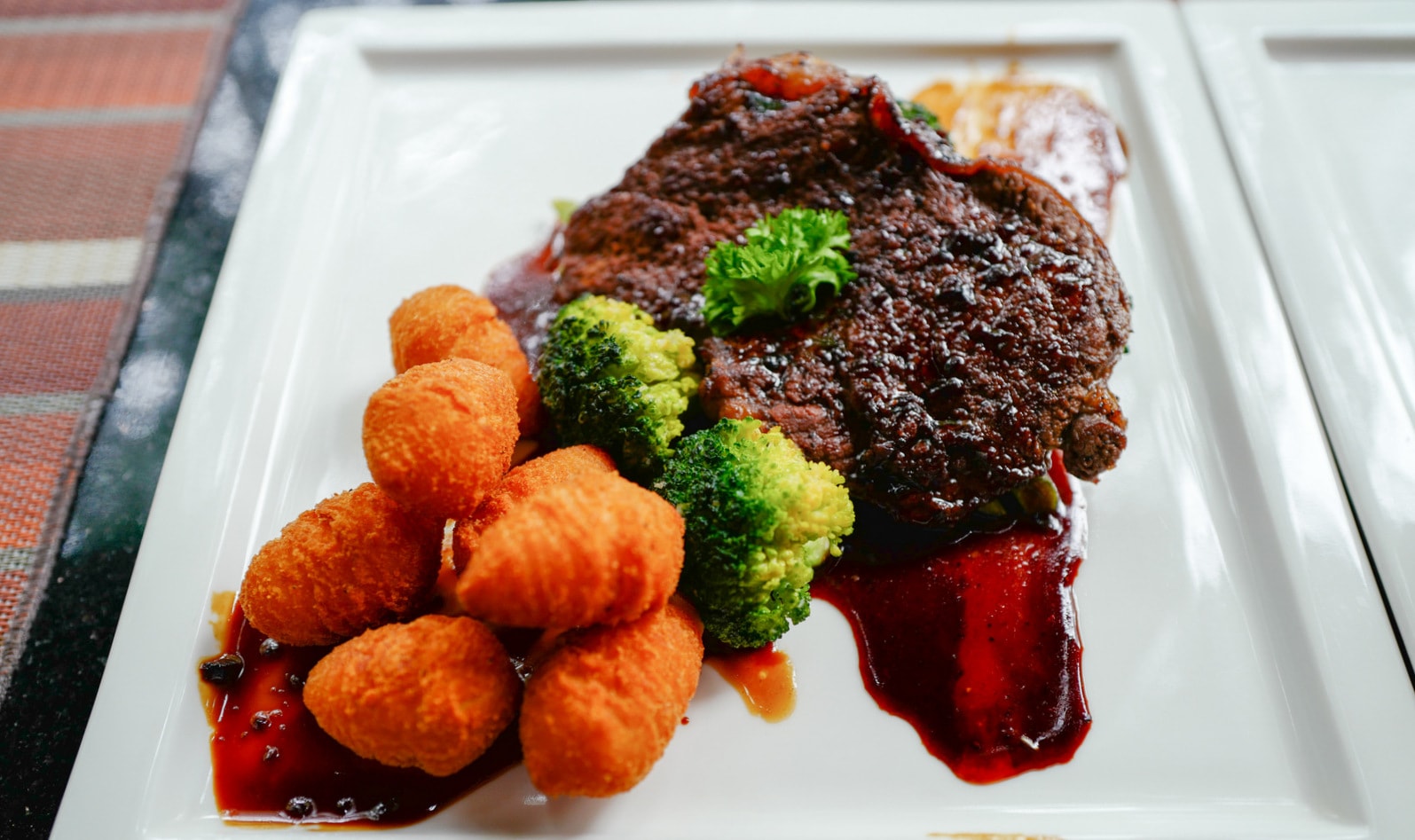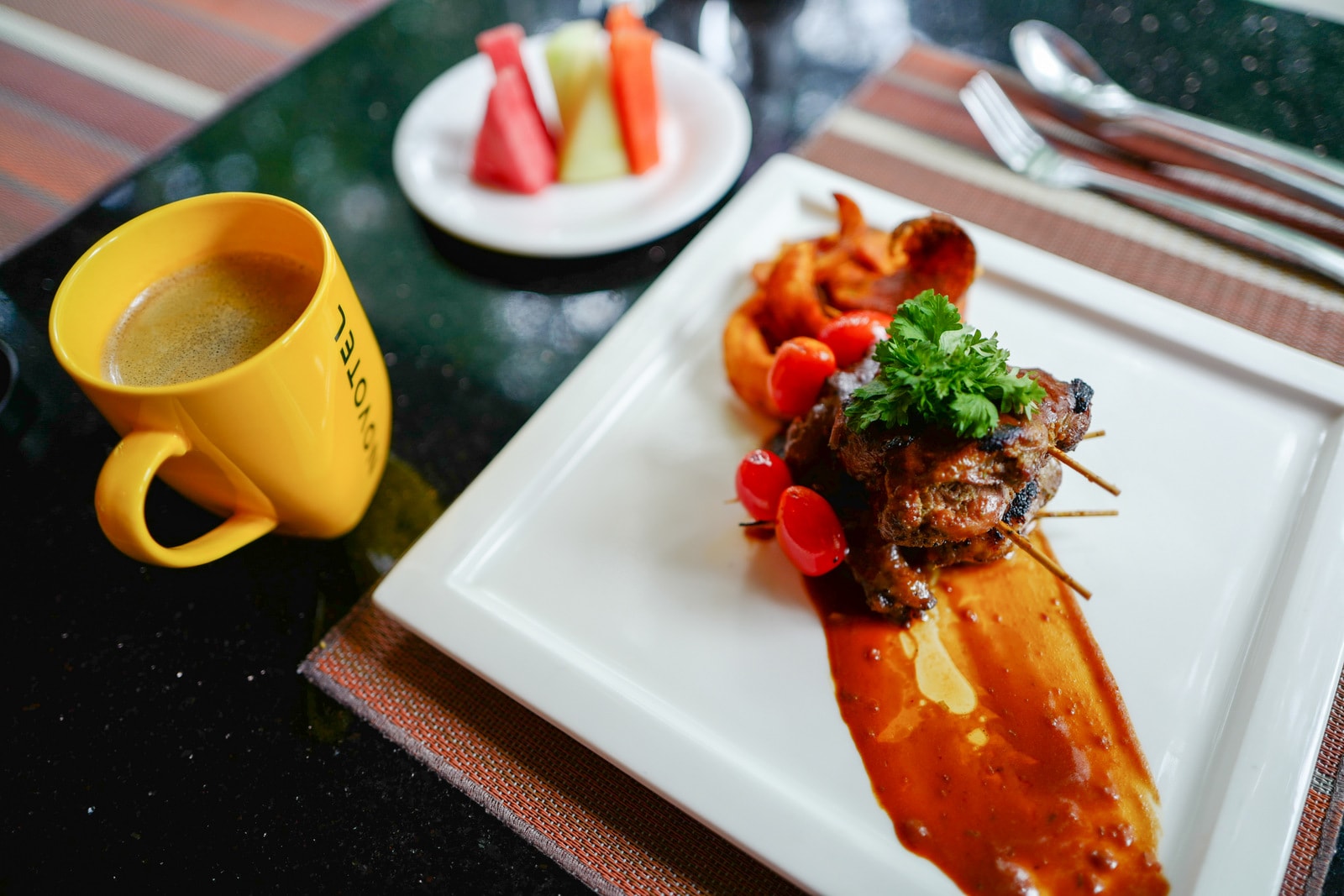 Our favourite is probably the fish – moist, tender red snapper, crisply breaded, with flavoursome rice that's both firm and a bit sticky.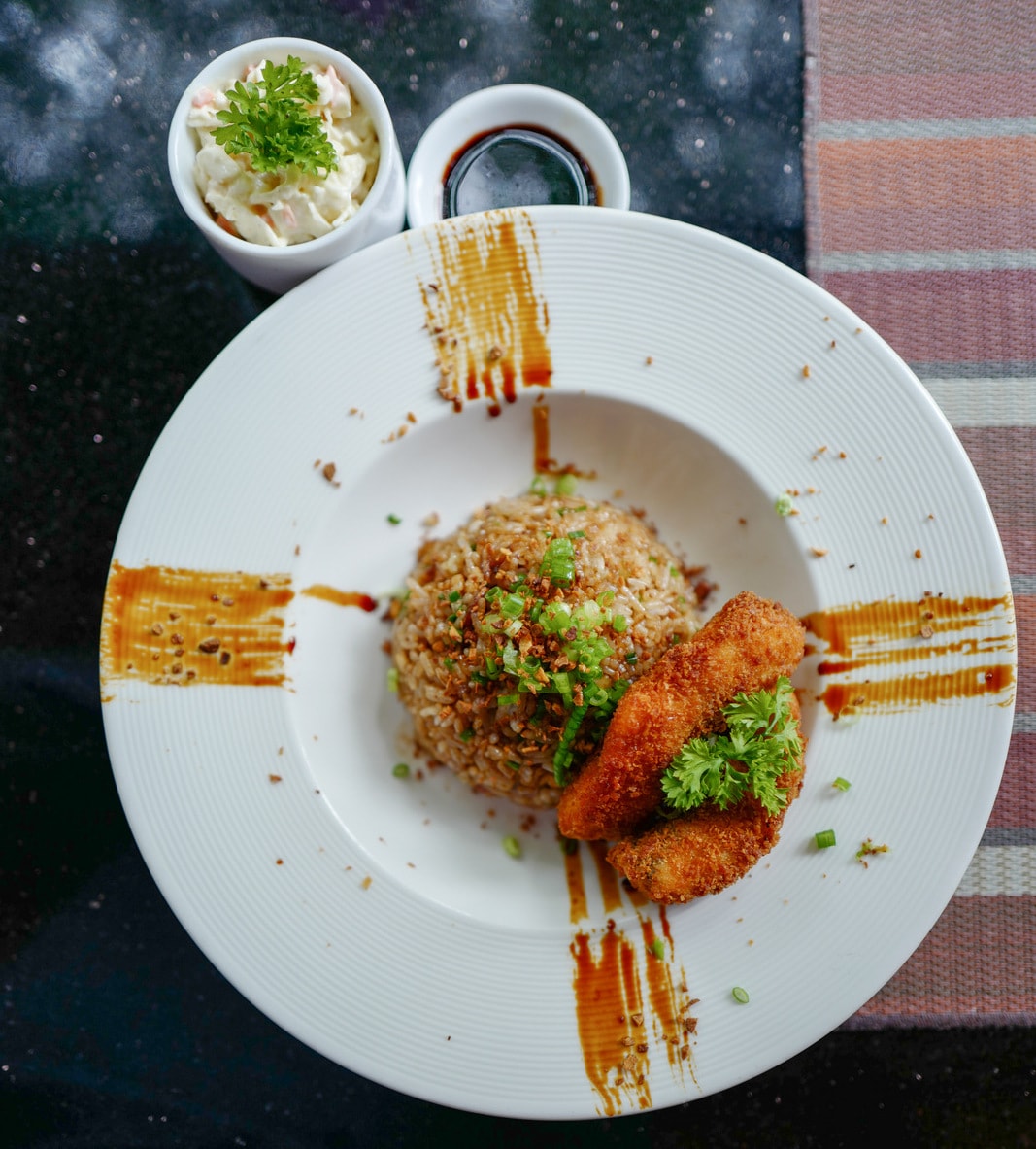 The beef (remember to request for it to be cooked medium-rare if that's your preference) comes in a hearty serving with lots of broccoli, though the spudsters (crunchy-fried mashed potato fritters that we can't stop munching on) pretty much steal the spotlight.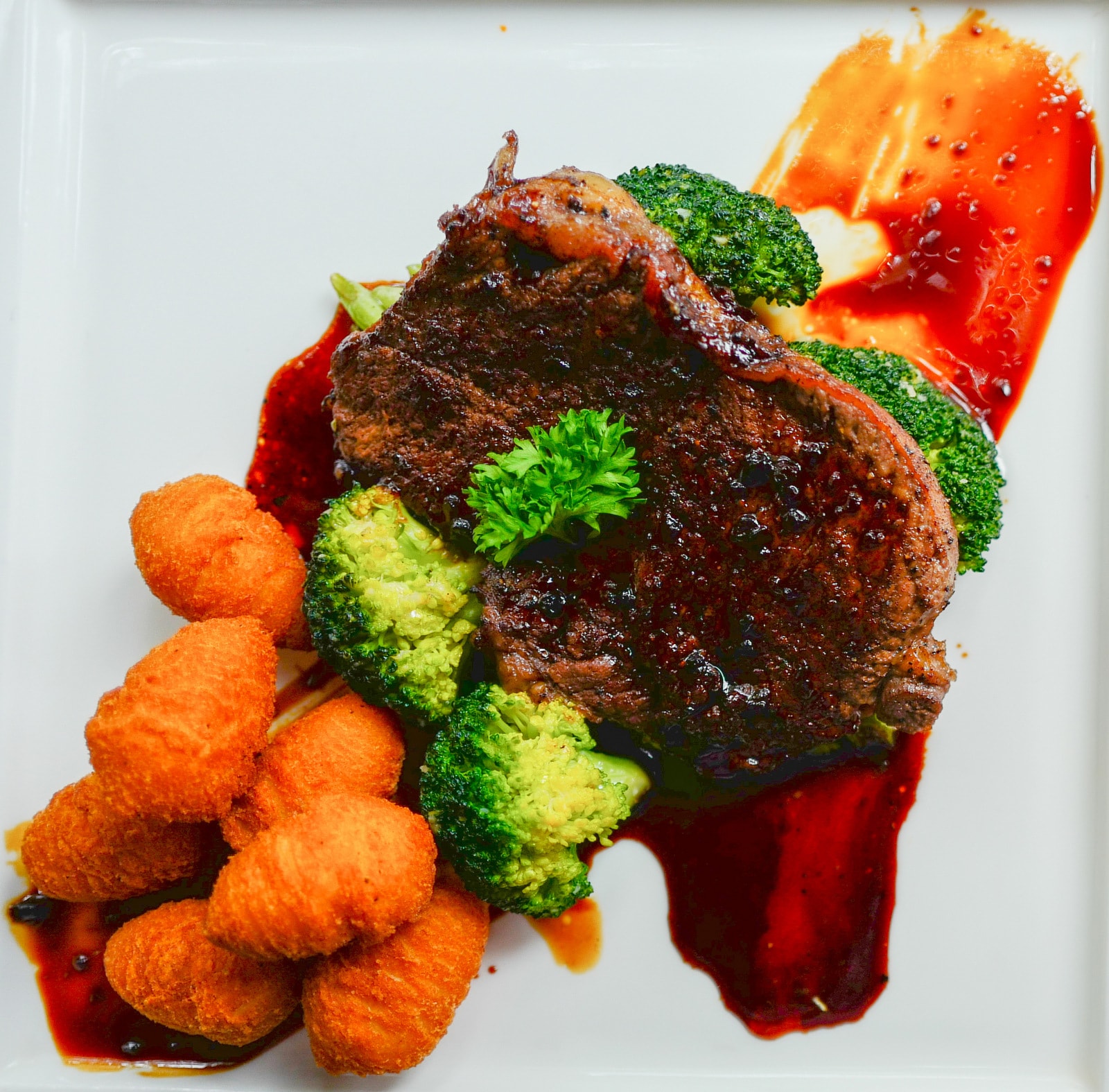 Grilled chicken is a safe choice, saucy and familiar for the local palate, with fleshy skewered meat bolstered by more potato-loving accompaniments, this time in the shape of sidewinders that seem like a cross between wedges and chips.
Each set is completed with a fruit platter and a choice of coffee and tea for RM30 nett, available daily from lunch through dinner.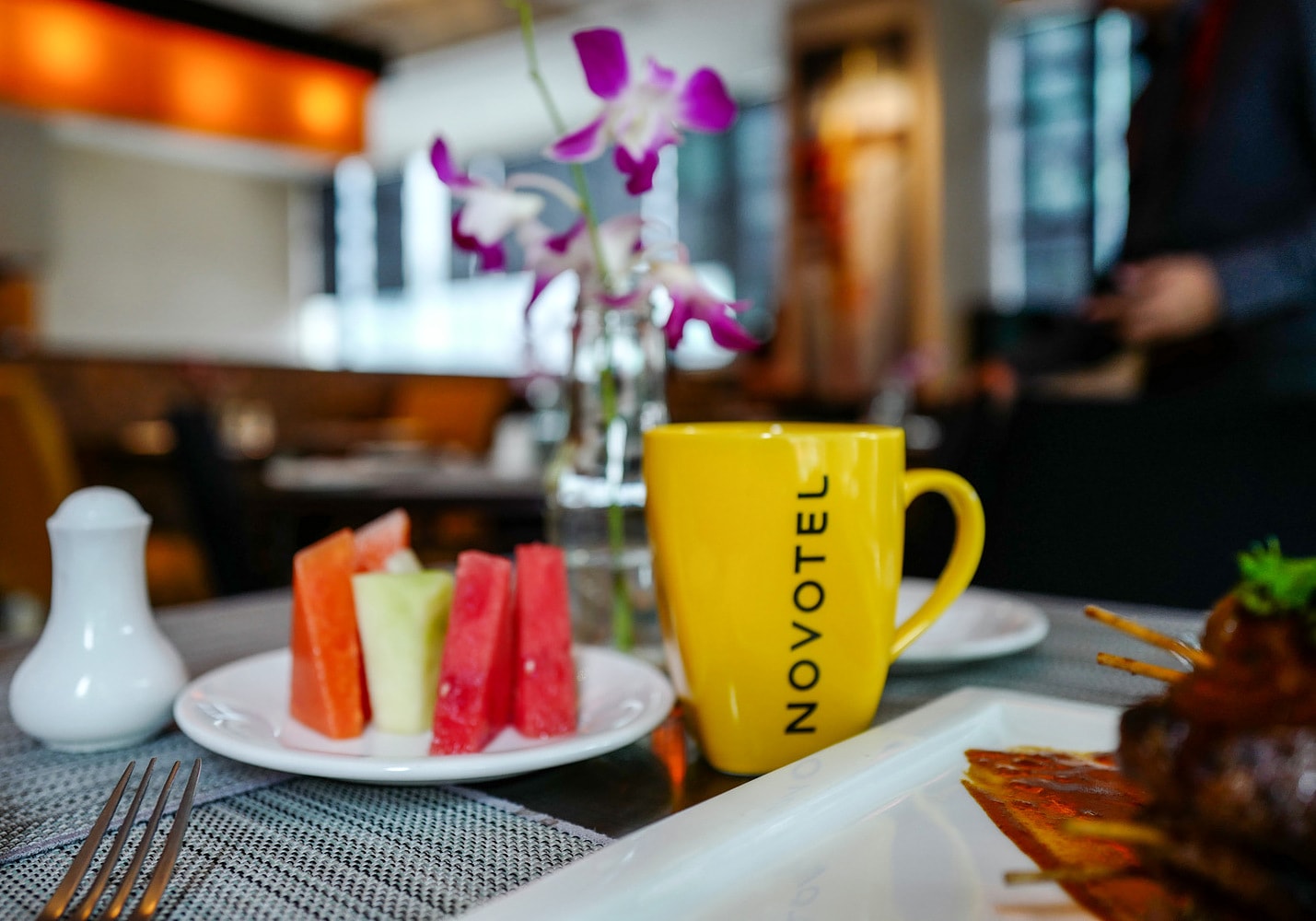 Iftar spread
 Our thanks to Novotel for having us here. We were briefed that The Square will also be serving an iftar buffet spread for Ramadhan starting May 29; this year sees the introduction of a new concept – Pondok Nasi 5 Benua, which showcases herb-mixed rice including Nasi Al Bukhari De Mat Fairos, Nasi Daging Kedah, Nasi Kuzi Kambing, Nasi Kerabu Kelantan and Nasi Kabsa Ayam, partnered with ulam-ulaman and lauk-pauk galore, like Ayam Masak Habang, Rendang Daging Tok Perak, Gulai Berlado Sotong Tumis Melaka, Udang Harimau Masak Gulai Oelek Nusantara, Kambing Panggang, Bubur Lambuk and more.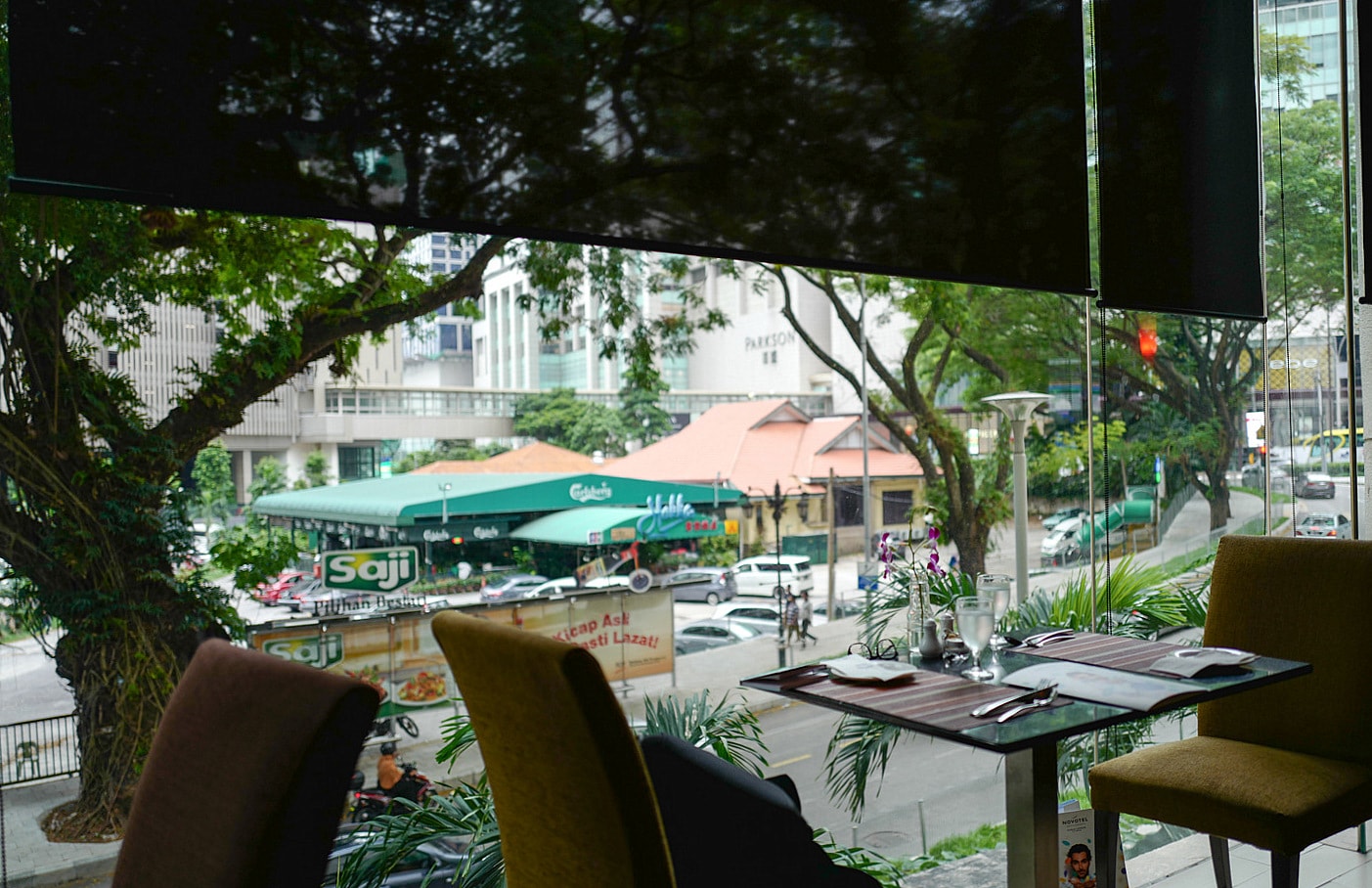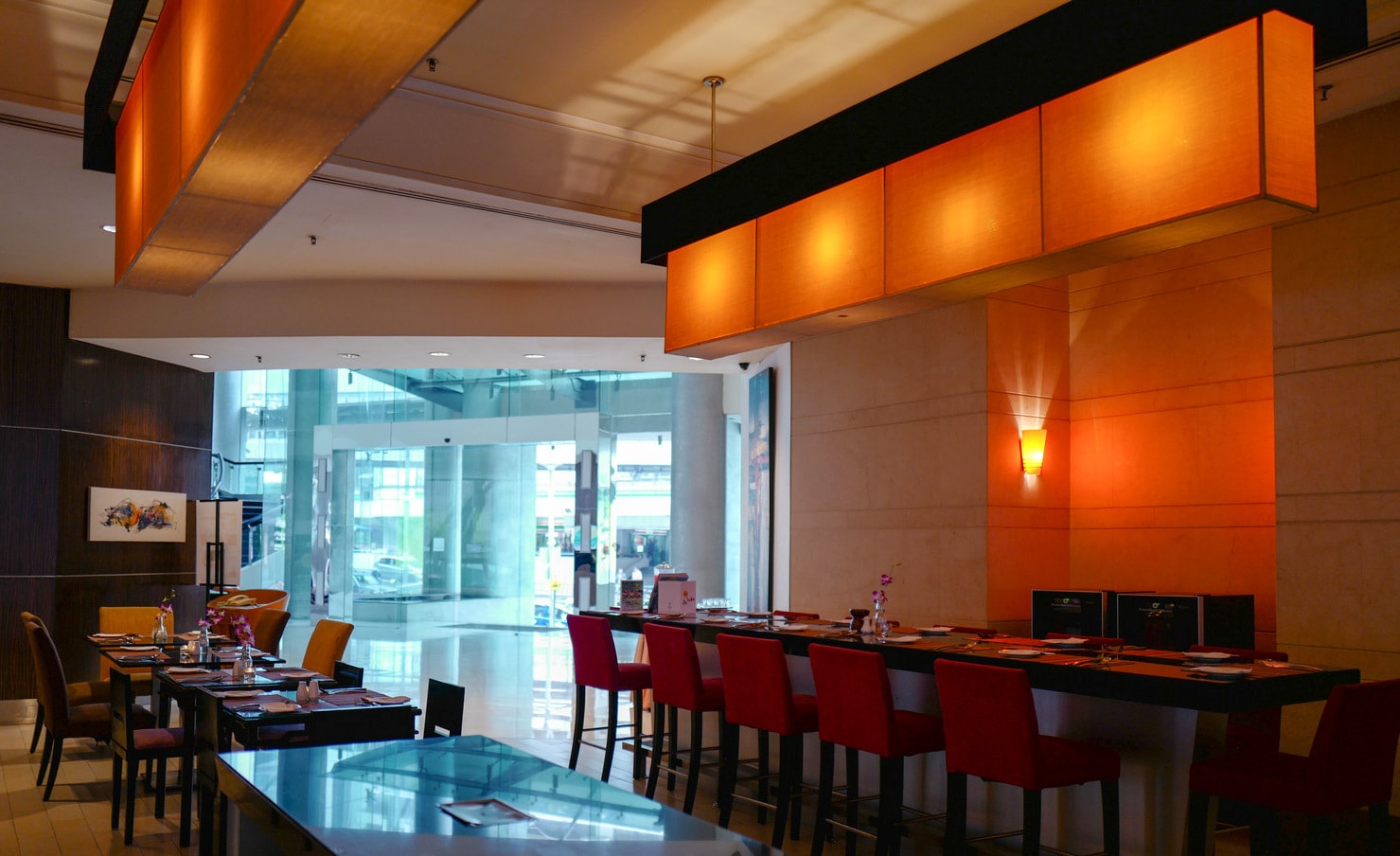 Location & Details
Address: Lobby Level, Novotel Kuala Lumpur City Centre, Jalan Kia Peng, Kuala Lumpur.
Tel: +603-2147-0888 (for reservations)
Find: View directory for The Square here.