Soft Launch Café at Sri Petaling: Café review
I tramp up a flight of steps to enter Soft Launch Café and find myself in a long dining hall divided into two sections. Separated from the air-conditioned area by a glass wall, the smoking section overlooks the street below. At the far end of the hall stands a counter with overhead pendant lights. Elsewhere, monorail track lighting provides the illumination.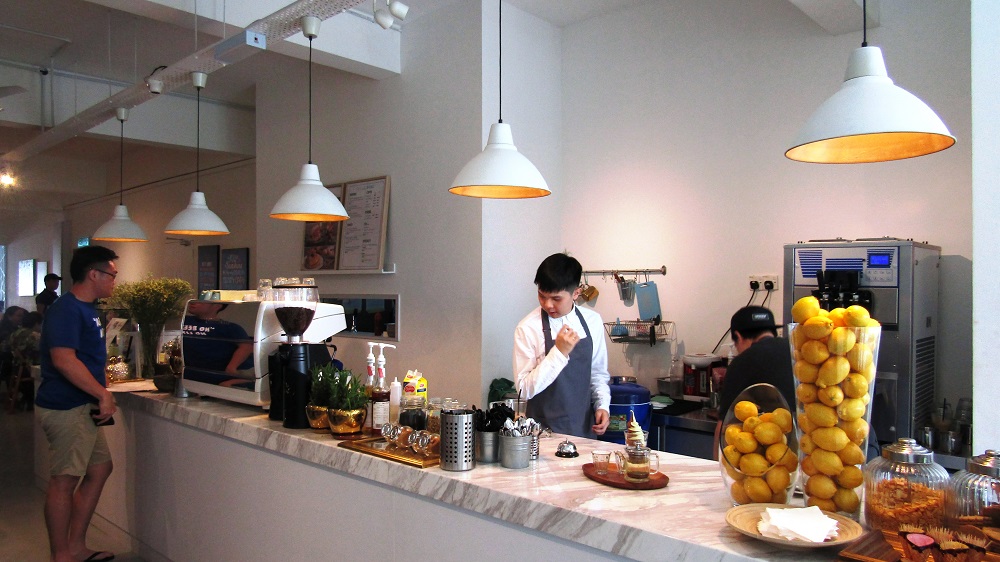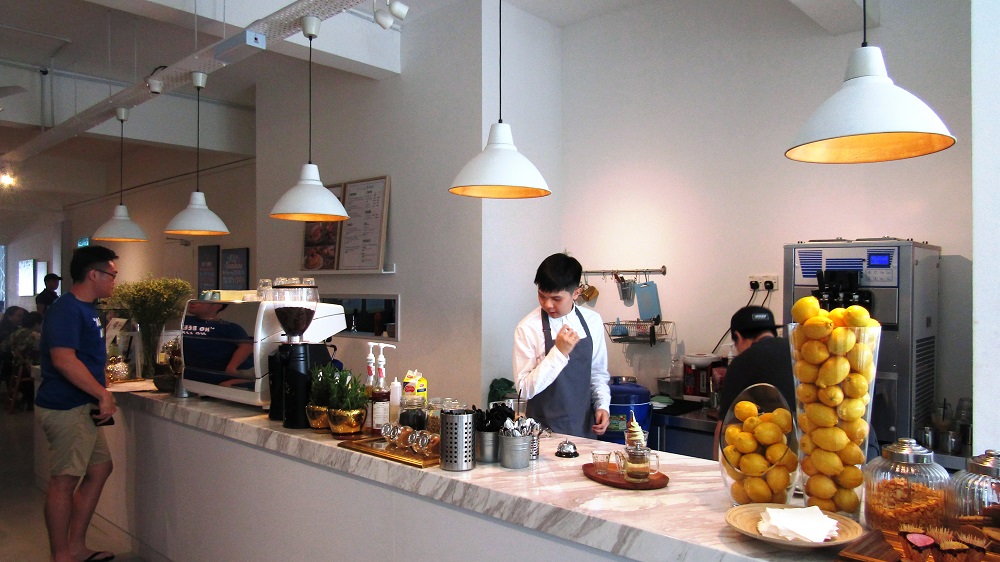 The casual furniture comprises a mish-mash of different types of chairs, and posters with inspirational quotes are the only adornments. A scan of the crowd reveals mostly bubbly Generation X dudes and dudettes, and some of them are with their folks.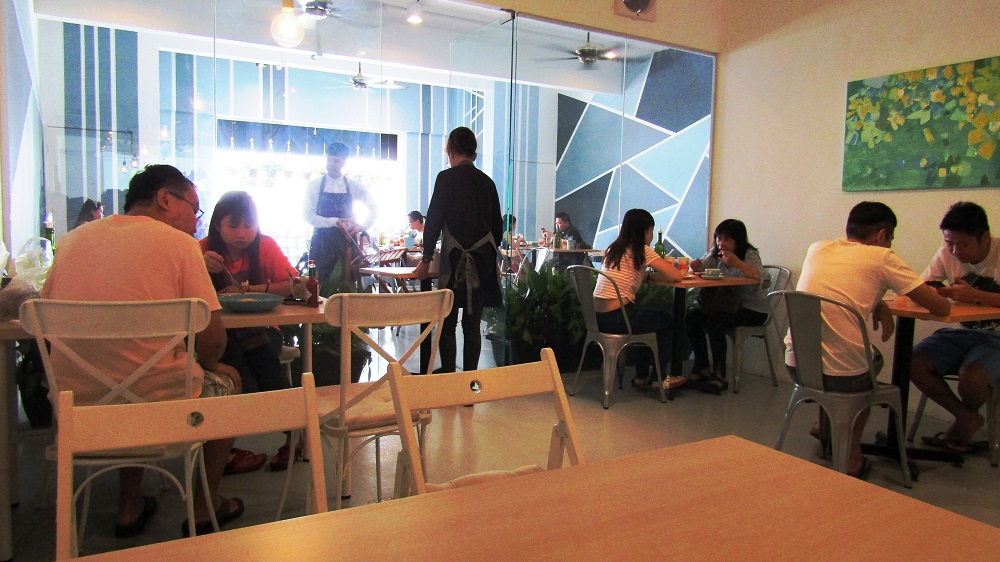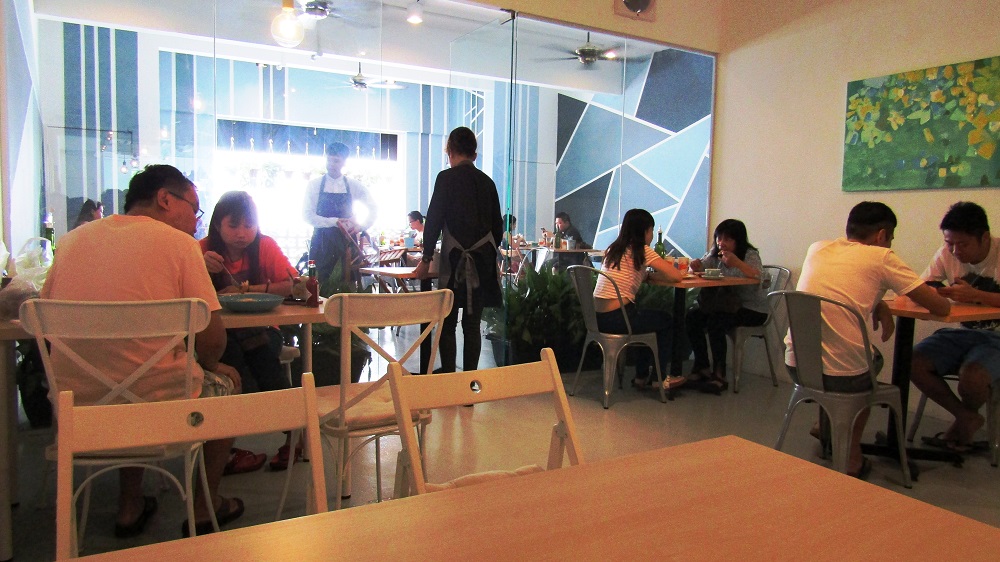 The moment I sit down, a waiter plunks a menu on my table. "Please order from the counter, sir," he says and walks away. The café's specialities are highlighted in a montage of colourful photos on the front page of the laminated menu. Staring back to me are strawberry waffle, chicken waffle, blueberry & banana waffle, mango waffle, softserve waffle, breakfast waffle, softserve with topping and affogato.
Strawberry waffle
My strawberry waffle (RM19) comes with maple syrup. The waffle is packed with cream and fresh bright-red strawberries. I cut a piece of waffle, drizzle a trickle of maple syrup and heap strawberries and some cream on top.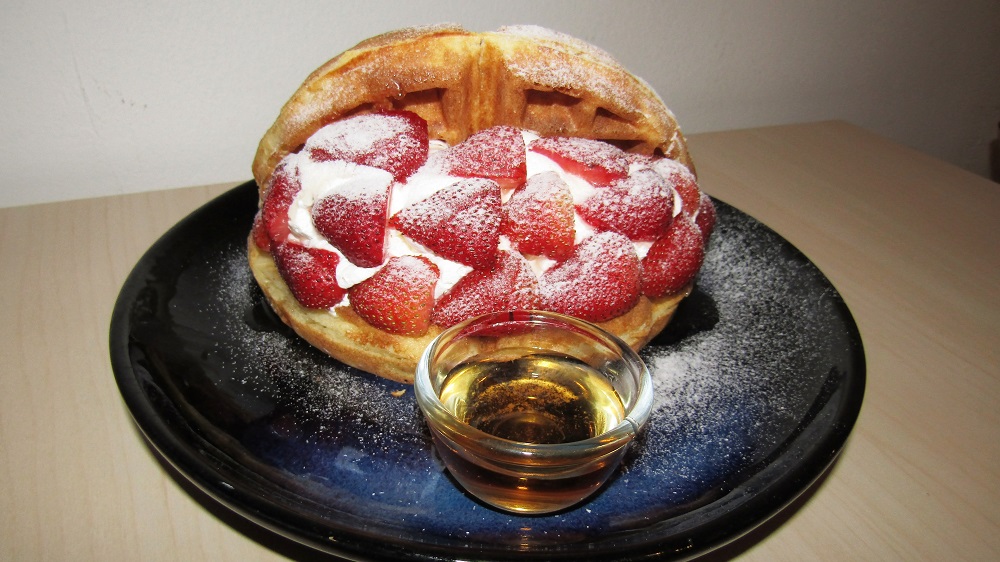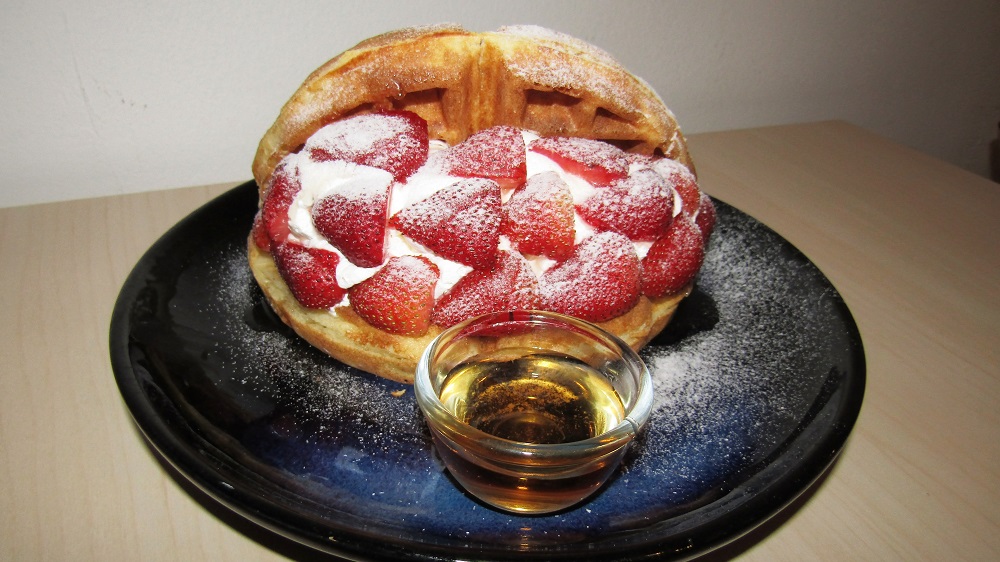 One, two, three, go! A big spoonful of the ensemble enters my gaping mouth. The sourness of the strawberries contrasting with the sweetness of the syrup, and the chewy texture of the waffle contrasting with the creaminess of the cream, result in an atomic-taste sensation! Multi mouth-feels and multi-tastes are lighted up. No wonder this is the cafe's bestseller.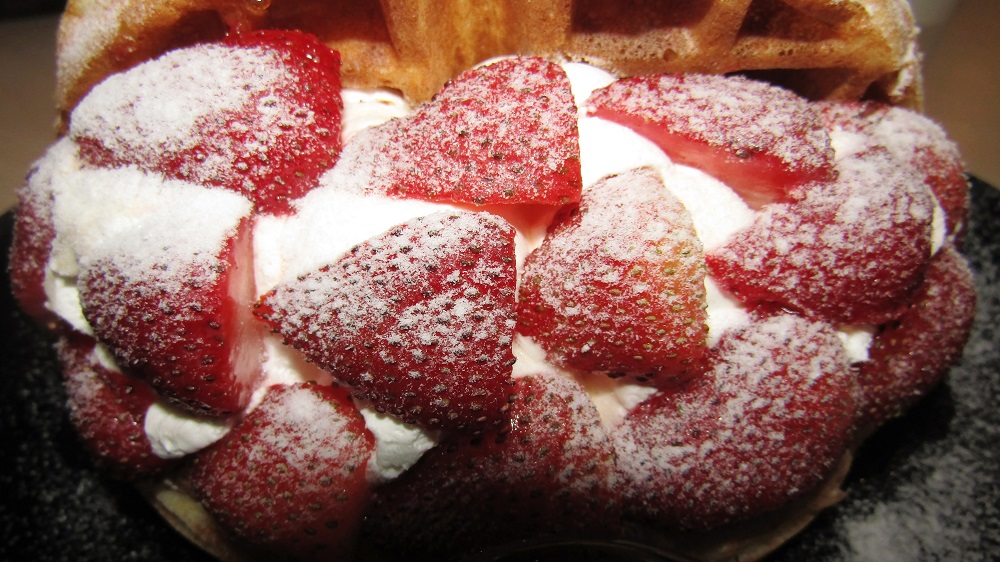 Breakfast waffle
Enter Breakfast Waffle (RM26). Chicken sausage, chicken ham, a scrambled egg, button mushrooms, potatoes, tomato and waffle constitute this dish. The waffles are light, tender and chewy. All the other ingredients are near-perfect, but an accompanying sauce will do well to counter the dryness.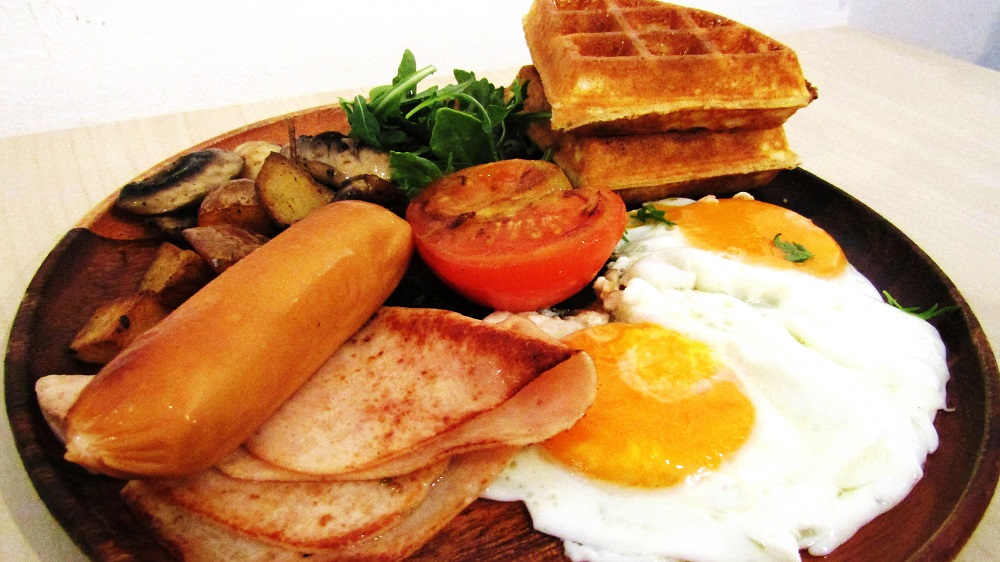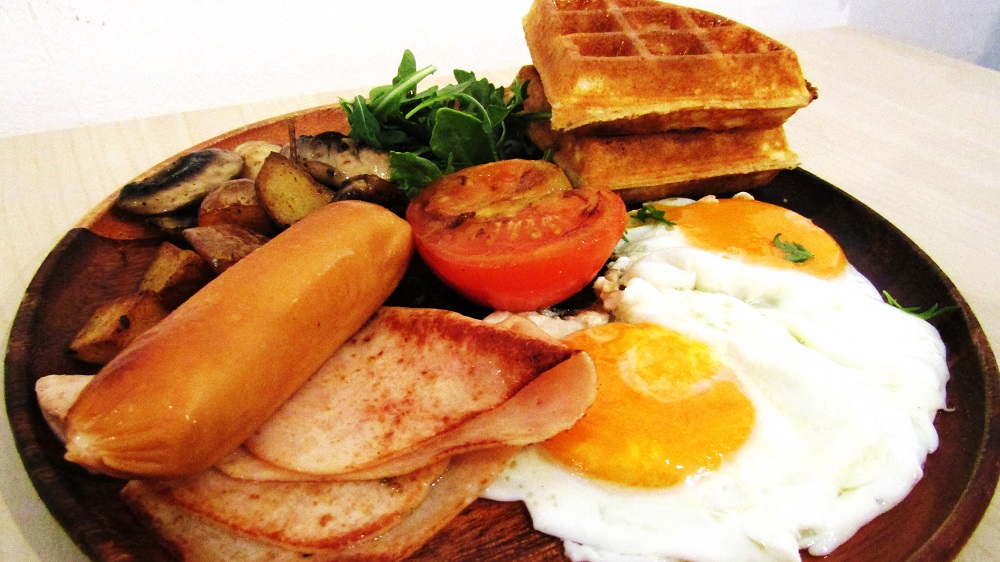 Chicken waffle
"Does chicken go with waffle?" I ask myself, eyeing my plate of waffle topped with chicken pieces and a scrambled egg (RM22). The chicken is a tad dry when eaten alone, no better than the stuff that comes from fast-food joints. So, I try a second piece with a syrup-soaked waffle morsel.  Ah…better.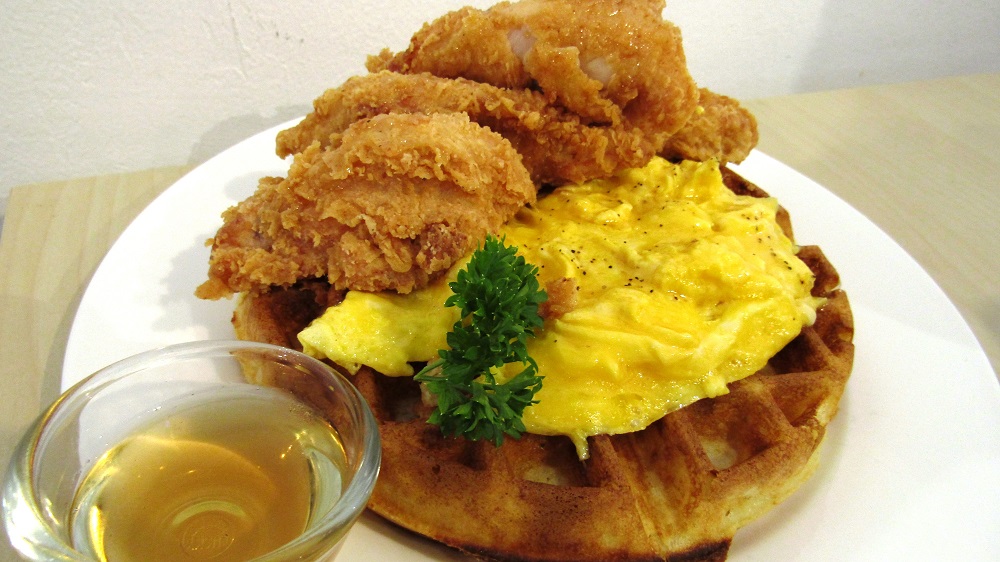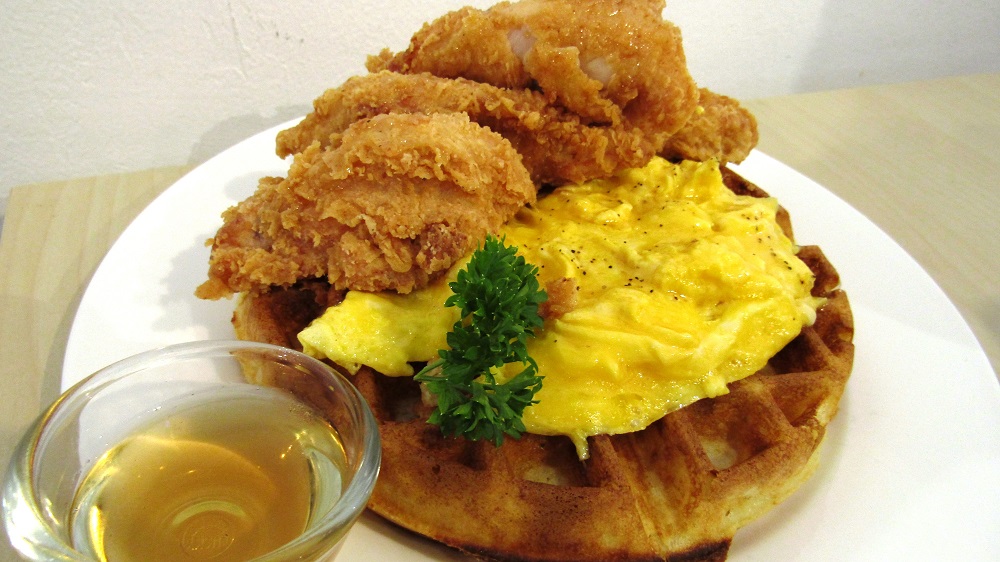 Desserts and drinks
Soon, it's dessert time with Mix Softserve (RM10). Lying on a base of cornflakes and topped with berries, the pistachio soft serve ice cream appeals to my primal sweet craving.  Though it's pretty smooth, it's not silky in texture and the flavour is light.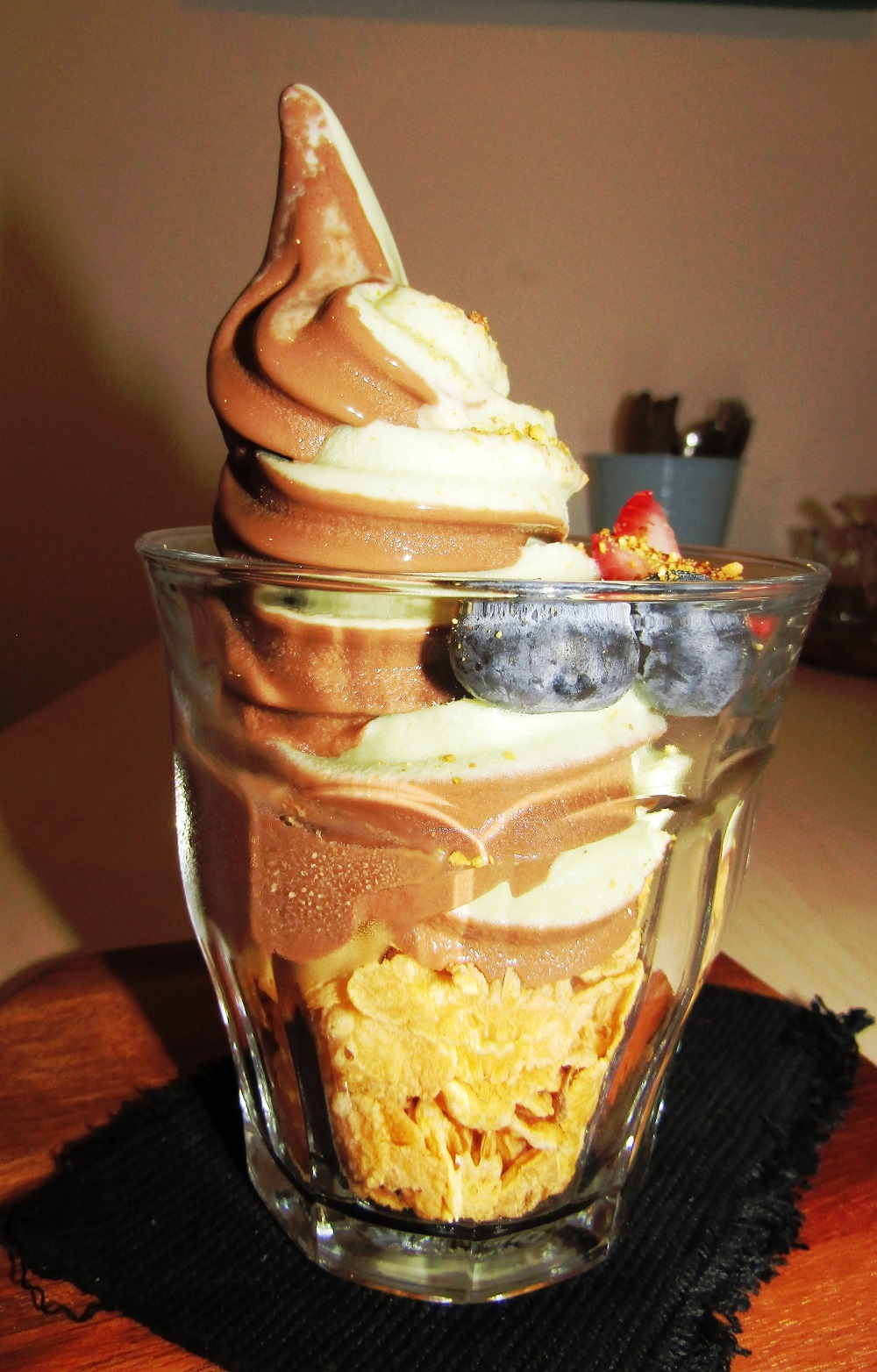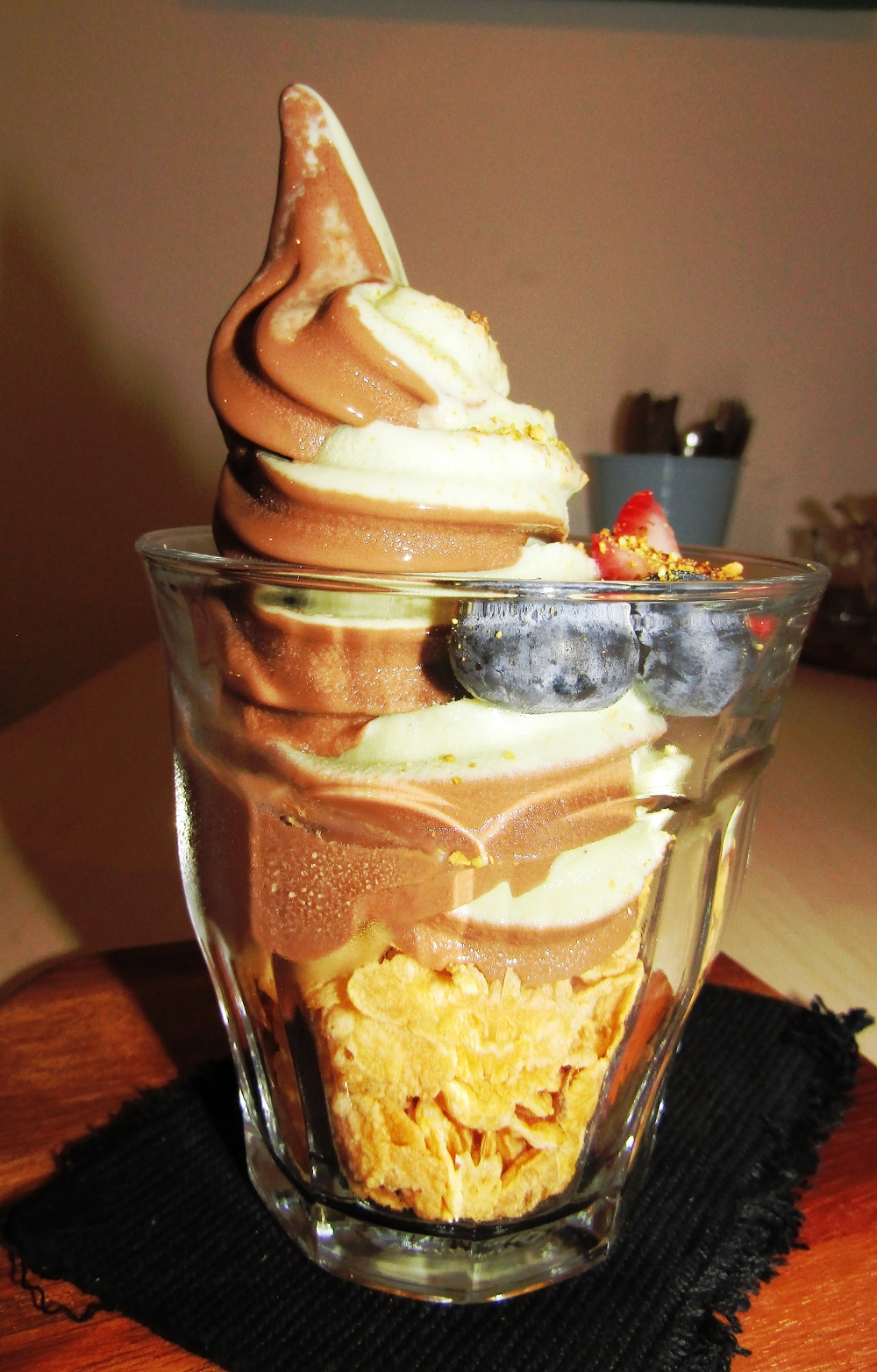 Apart from chamomile tea (RM12), there're also lemonade, chocolate and coffee of various kinds. The chamomile tea is standard stuff, and refills of the glass pot are allowed.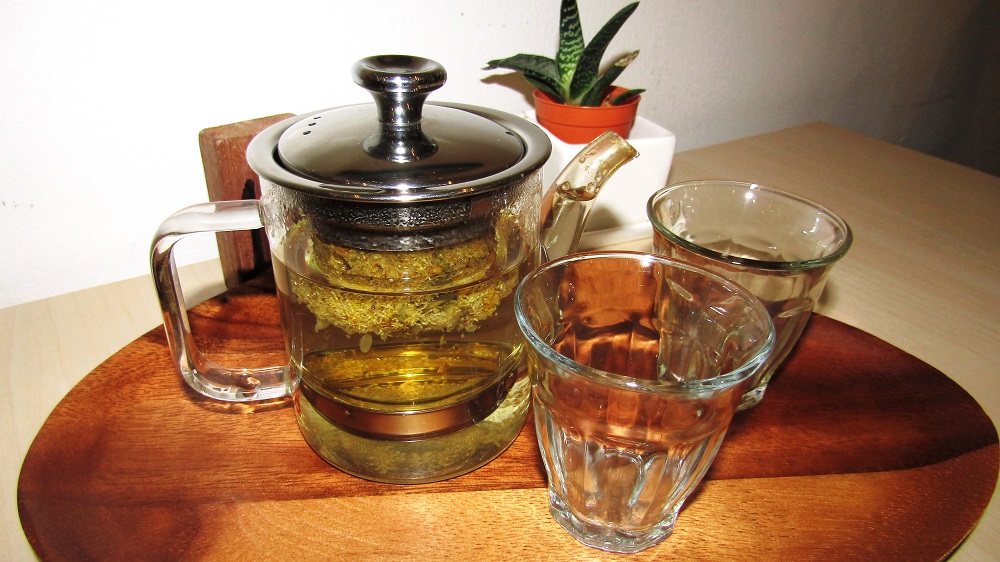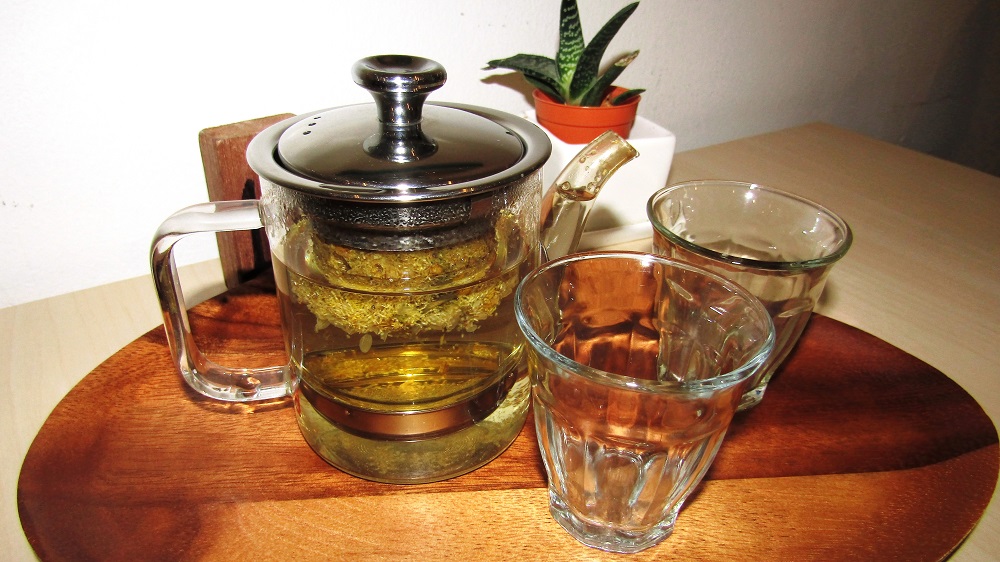 Verdict: Soft Launch is a simple, casual café that provides a wonderful waffle experience at reasonable prices.
Location & Details
Soft Launch Cafe
No. 101-1, Jalan Radin Bagus, Sri Petaling, Kuala Lumpur
Opening hours:    12 noon to 11 pm daily. Closed on Tuesdays.
Tel: +603 9054 8686