Seafood Fiesta at Red Lobster, Quill City Mall: Restaurant Review
This review is brought to you in part by Red Lobster.
Red Lobster continues to dish out thoughtful and tasty seafood dishes perfect for a satisfying feast with a group of friends and family thanks to their generous portions of succulent shellfish. This time around, Red Lobster has just launched their Seafood Fiesta that celebrates all things seafood with specially crafted dishes that you won't find on the standard menu (the promotion runs until 30th September 2017 in all Red Lobster outlets around Malaysia).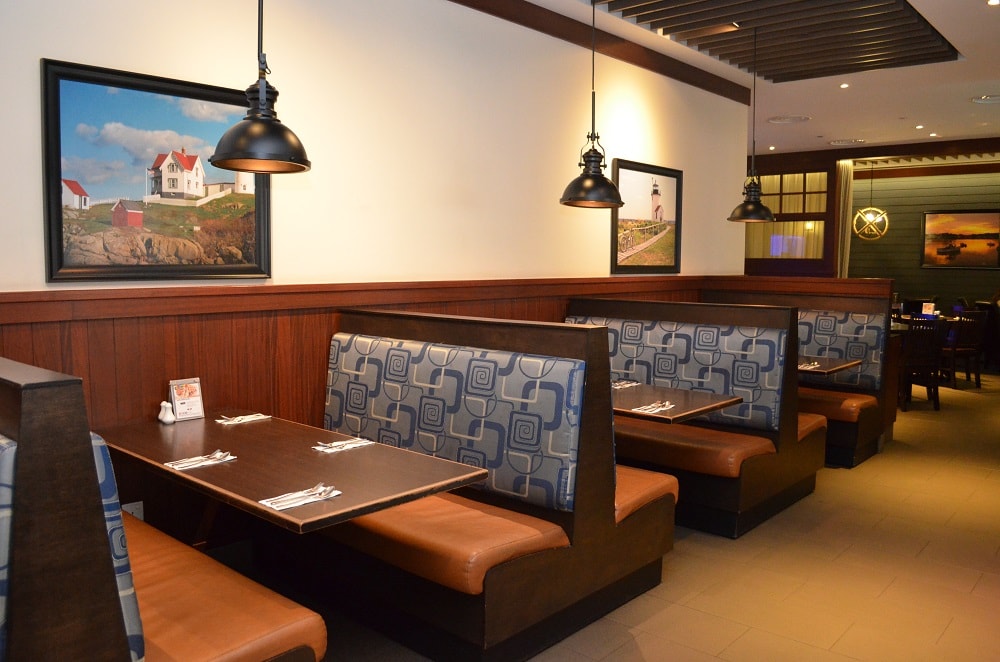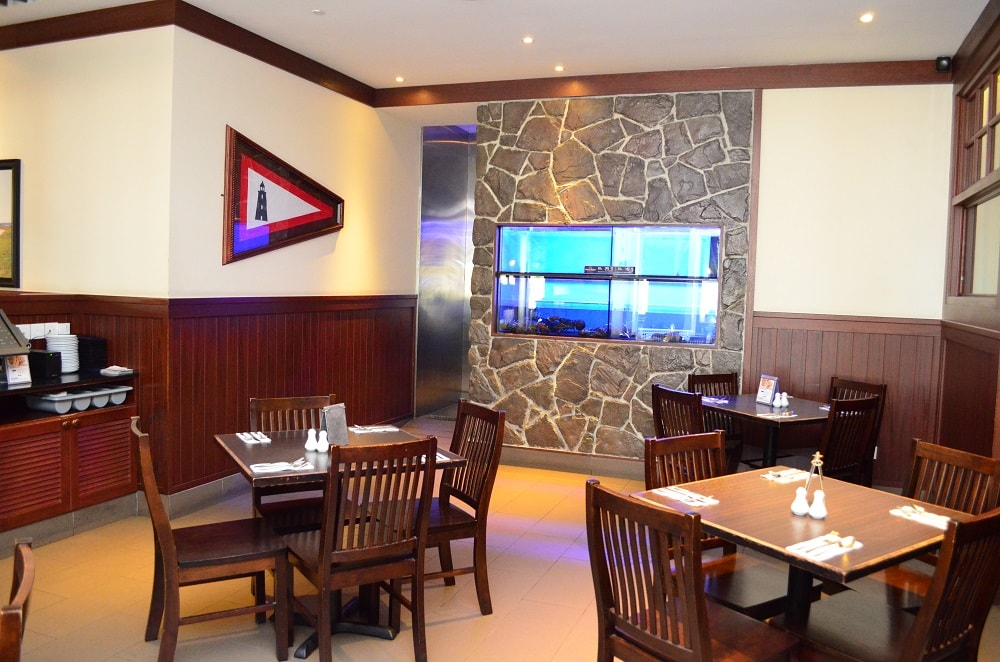 When we visited the Quill City Mall outlet, we sampled four of the seven offerings on their Seafood Fiesta menu. But before we get into the mains, we'd like to sing praises for their signature Cheddar Bay Biscuits, the ingredients for which they get directly from the US. These biscuits are exceptionally delightful! They're fluffy and soft with a savoury hit from the cheddar and just salty enough to make you go back for more. And you can go back as many times as you want since the biscuits come with free refills!
Once the mains arrived, though, we were ready for a feast. First up, we tried two pasta dishes from the Seafood Fiesta menu: Roasted Sesame Pasta with Tempura Prawns and Live Pearl Clam Pasta. The roasted sesame pasta is an Italian-Japanese fusion of linguine tossed in a creamy roasted sesame sauce, topped with tempura prawns. The combination might sound a little out-there but the results would please many adventurous eaters. The prawns remained juicy in the light and crispy tempura batter and the pasta was al dente.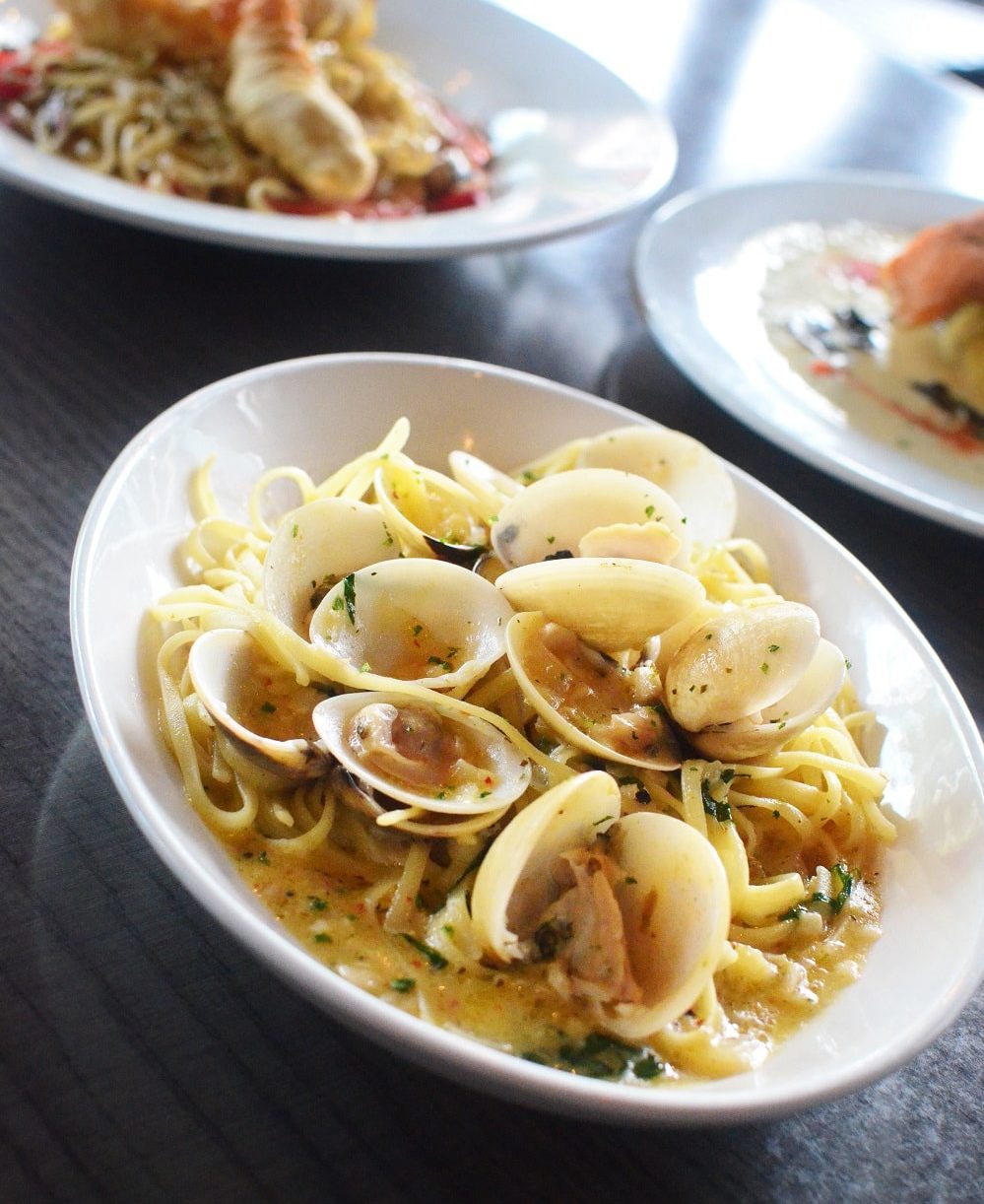 The live pearl clam pasta was an obvious crowd pleaser. The lemon butter sauce was refreshing and the live clams were fresh as can be, fished out straight from Red Lobster's own aquarium. It was a big portion – like every Red Lobster dish – but one person could easily polish it off on their own thanks to the lightness of the entire dish.
Next up, we had the Lobster Paella that was abundant with mussels, bay scallops, shrimps, and a delightfully succulent Maine lobster tail. The tantalizing scent of the spices in the paella was the first thing to pique my interest. Upon tasting, the flavours definitely lived up to the hype. The seafood was juicy and the vegetables – carrots, eggplant, and zucchini – retained a slight crunch. The paella is essentially a sharing platter, perfect for two; unless you're a big eater with a weakness for seafood.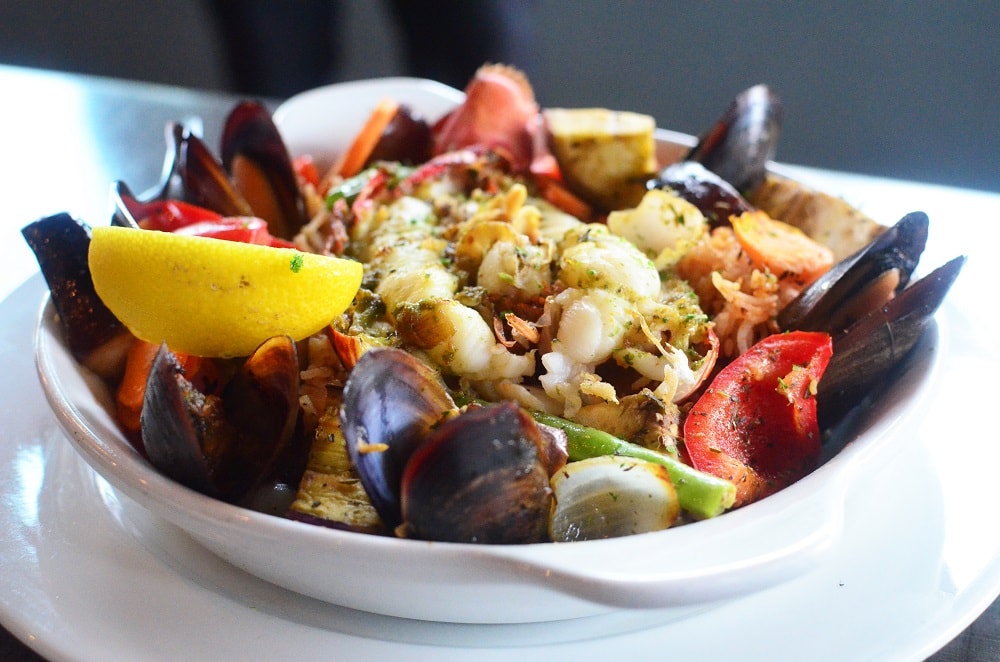 We also sampled the crispy salmon with mashed potatoes and sautéed mushrooms which was served on a plate of cheesy alfredo sauce dotted with a mild chilli dressing. The salmon was perfectly cooked all the way through and remained juicy while the mash was buttery and creamy. The entire dish would have been a little too rich if it weren't for the chilli dressing which provided a nice tang and warmth to the otherwise rich and creamy dish.
At this point, we were bursting at the seams from all that food. But after a few minutes of rest, we just had to have dessert – the new Chocolate Lava Cookie was calling out to us, a fun twist to the standard cake version. The cookie was crumbly and the gooey chocolate centre was luscious and dark. A rich end to what was quite an enjoyable meal.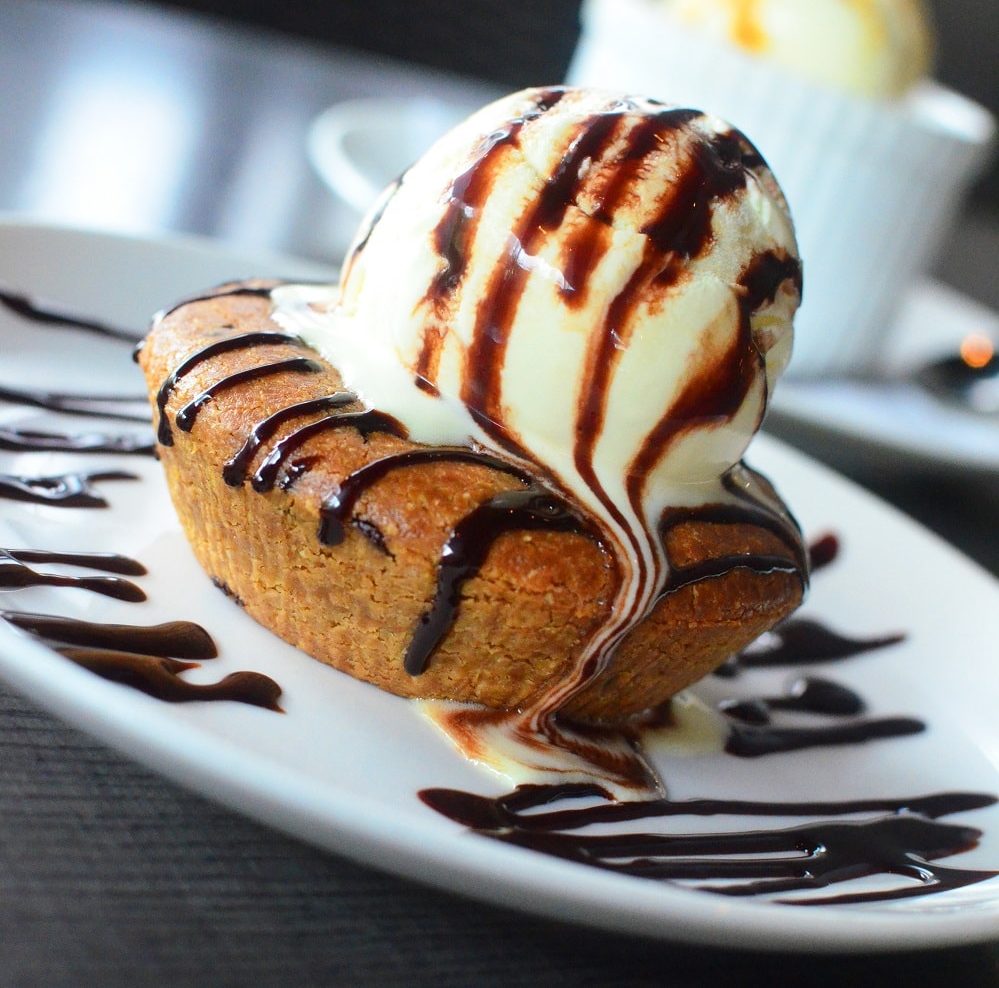 Overall, the Seafood Fiesta at Red Lobster lives up to expectations. There are options there for just about any palate and the portions are so generous that you'll end up sharing everything anyway in true party fashion. Come for the cheddar bay biscuits and stay for the seafood fiesta.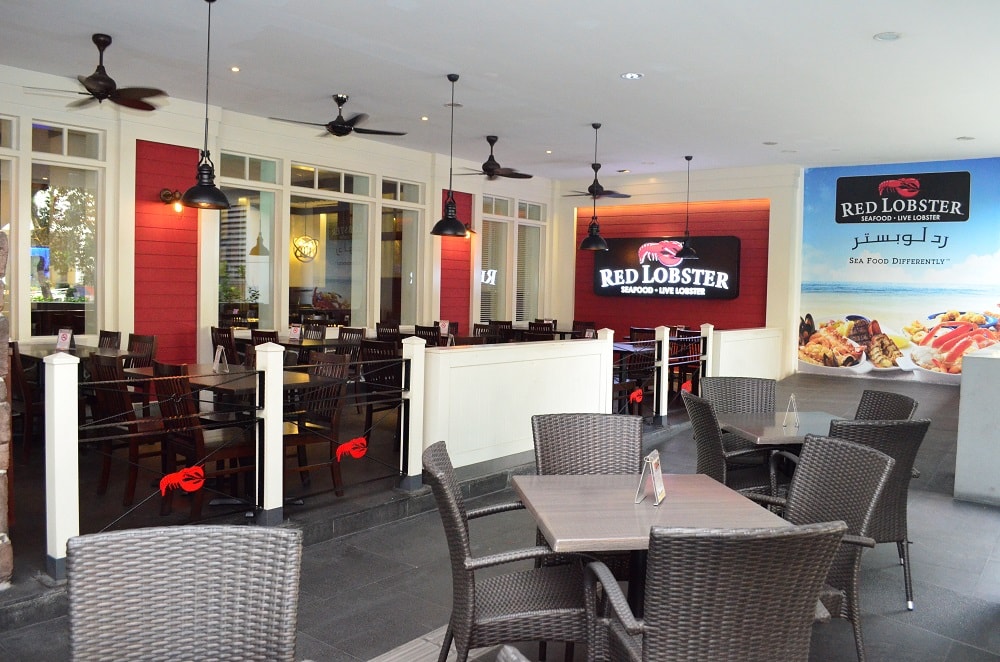 Location & Details
Address: G-01 & 02, Ground Floor, Quill City Mall, Jalan Sultan Ismail, 55100 Kuala Lumpur
Tel: +603-2602 1946
Hours: Daily, 11am – 10pm
Find: View directory for Red Lobster here.