Sanoook Thai-Japanese Restaurant at Sunway Pyramid West Hotel: Restaurant review
In a city where tom yum soups and green curries bubble over across every neighbourhood, Sanoook's most attractive asset is its creativity, melding a mastery of Thai cooking with verve for the Japanese culinary arts. This restaurant may be new, but the family behind it has been a vanguard of Thai eateries since the late 1990s, when they first launched Chakri Palace in KLCC. Sanoook could be considered Chakri's livelier younger cousin, swelling with contemporary ideas and cross-cultural conviction – its name illustrates its enthusiasm, by injecting an extra 'o' into the Thai word 'sanook' (fun) to represent a circle of friendship.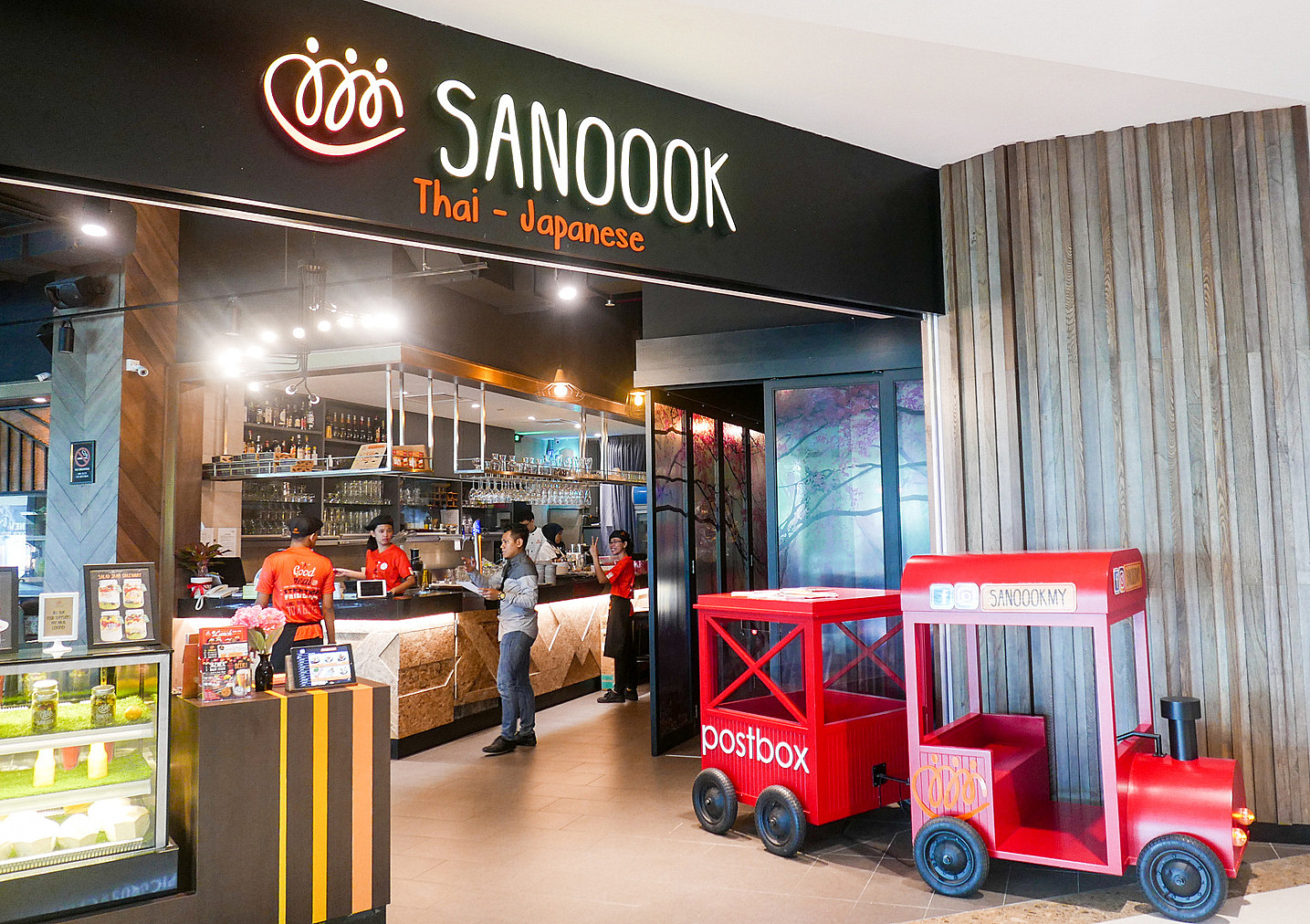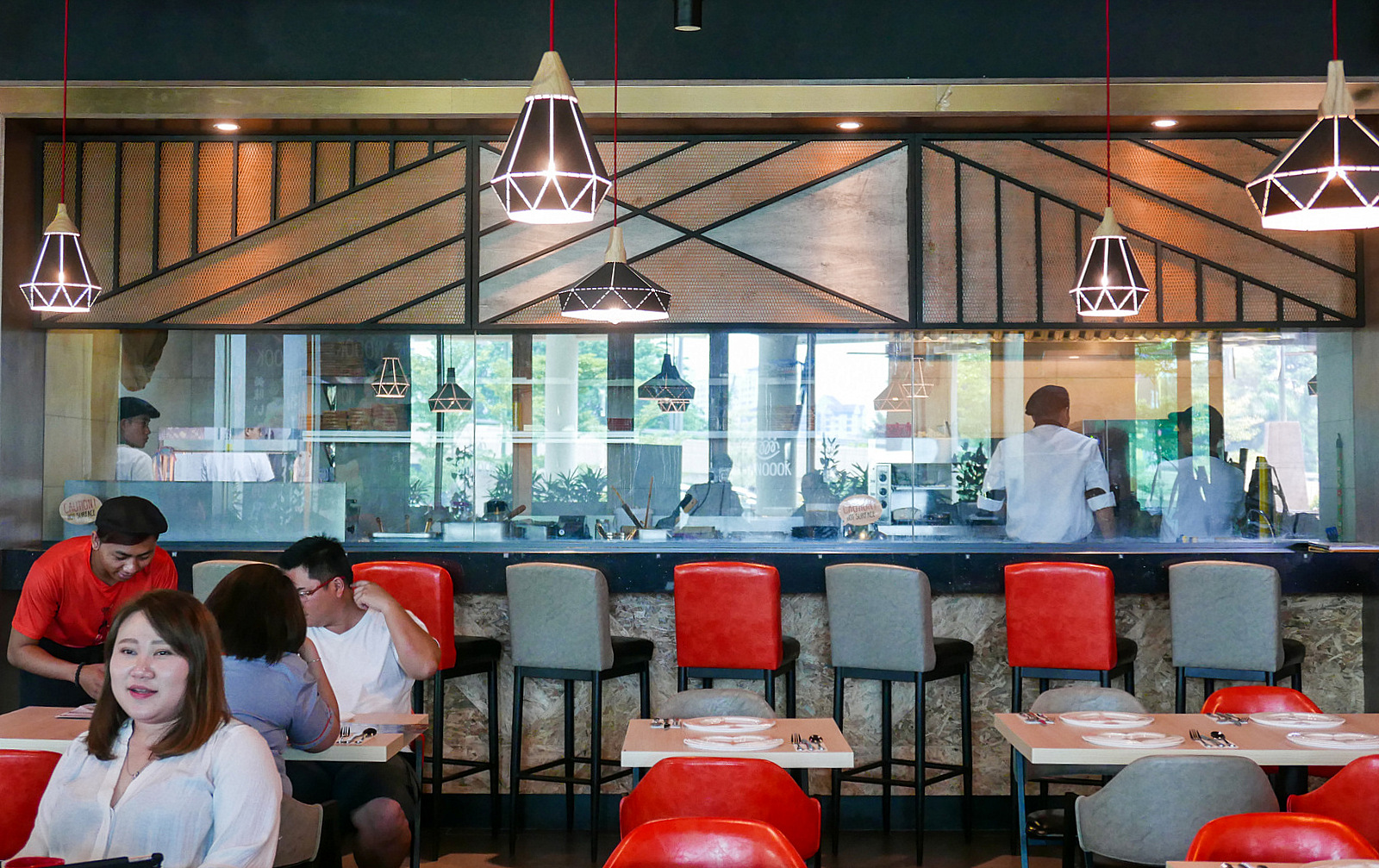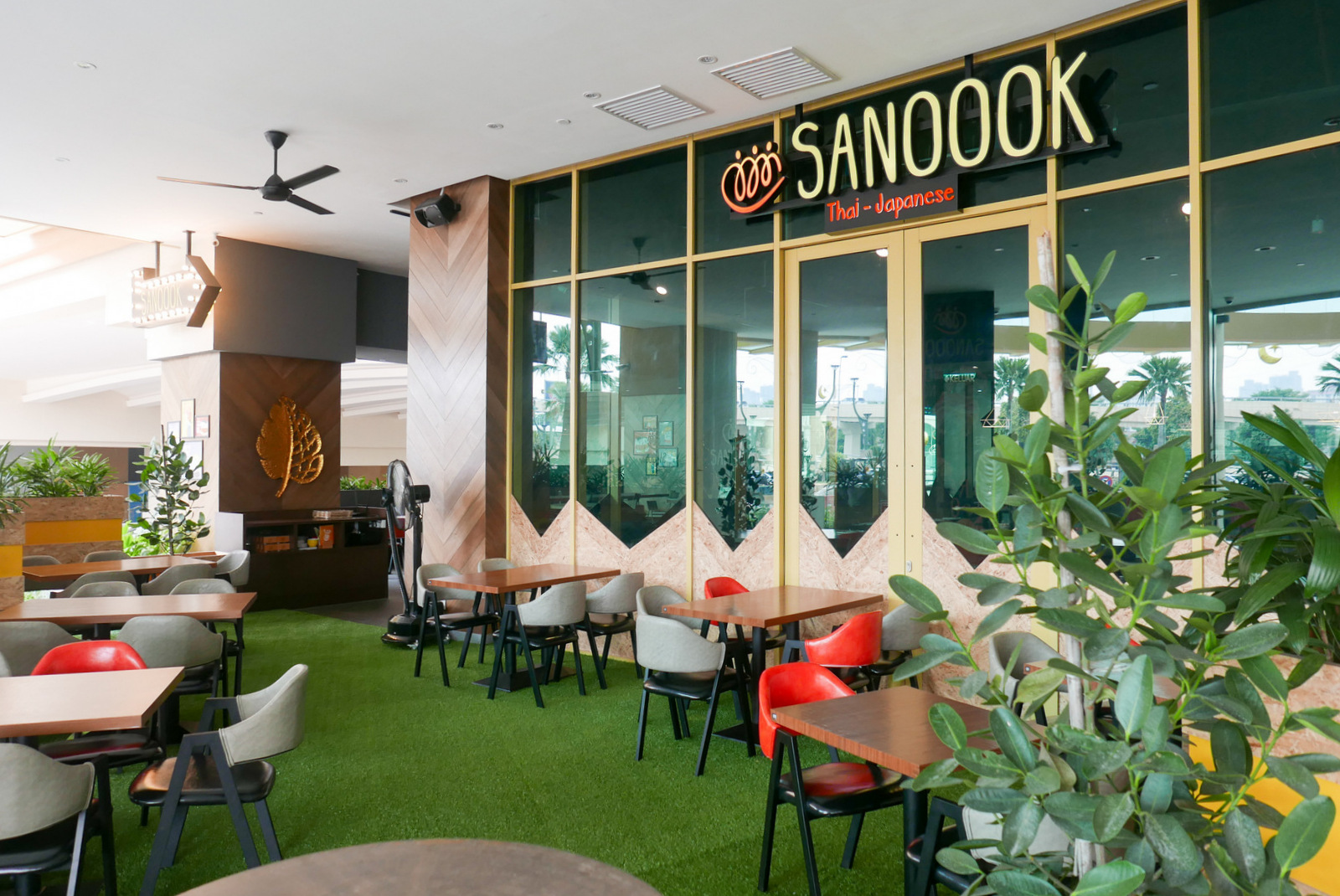 Soups
Start with the soups, poured out from sake carafes for a striking break from tradition; notwithstanding the visual novelty, the tom yum soup tastes like a time-honoured rendition, not too scorching (terrific for those of us with less desire for fire), but nonetheless satisfyingly sweet and flavourful with fleshy river prawns (RM23.90). Alternatively, try the coconut broth with chicken wontons and enoki mushrooms, with a lightly rich milkiness and pleasantly earthy subtleties (RM16.90).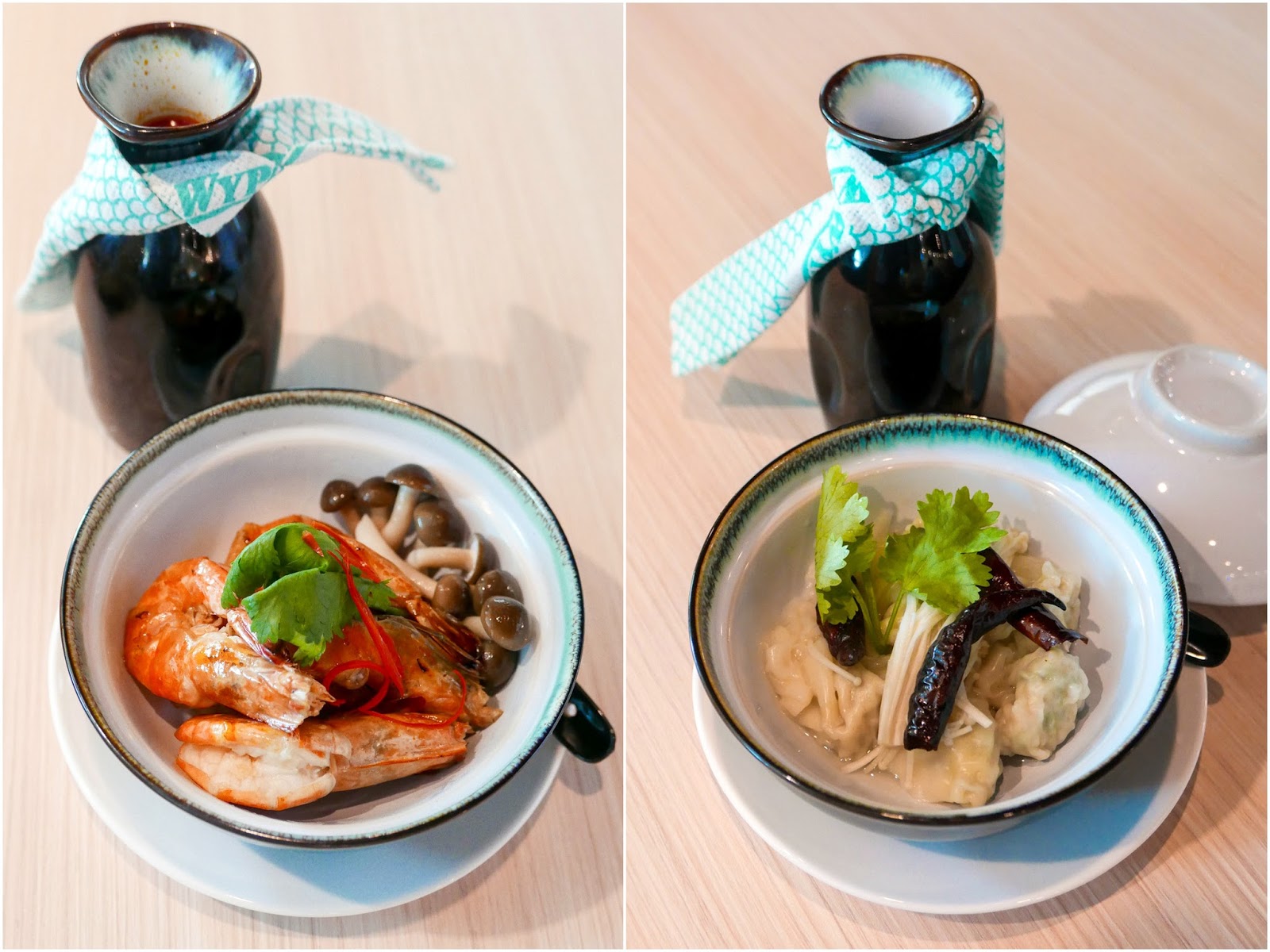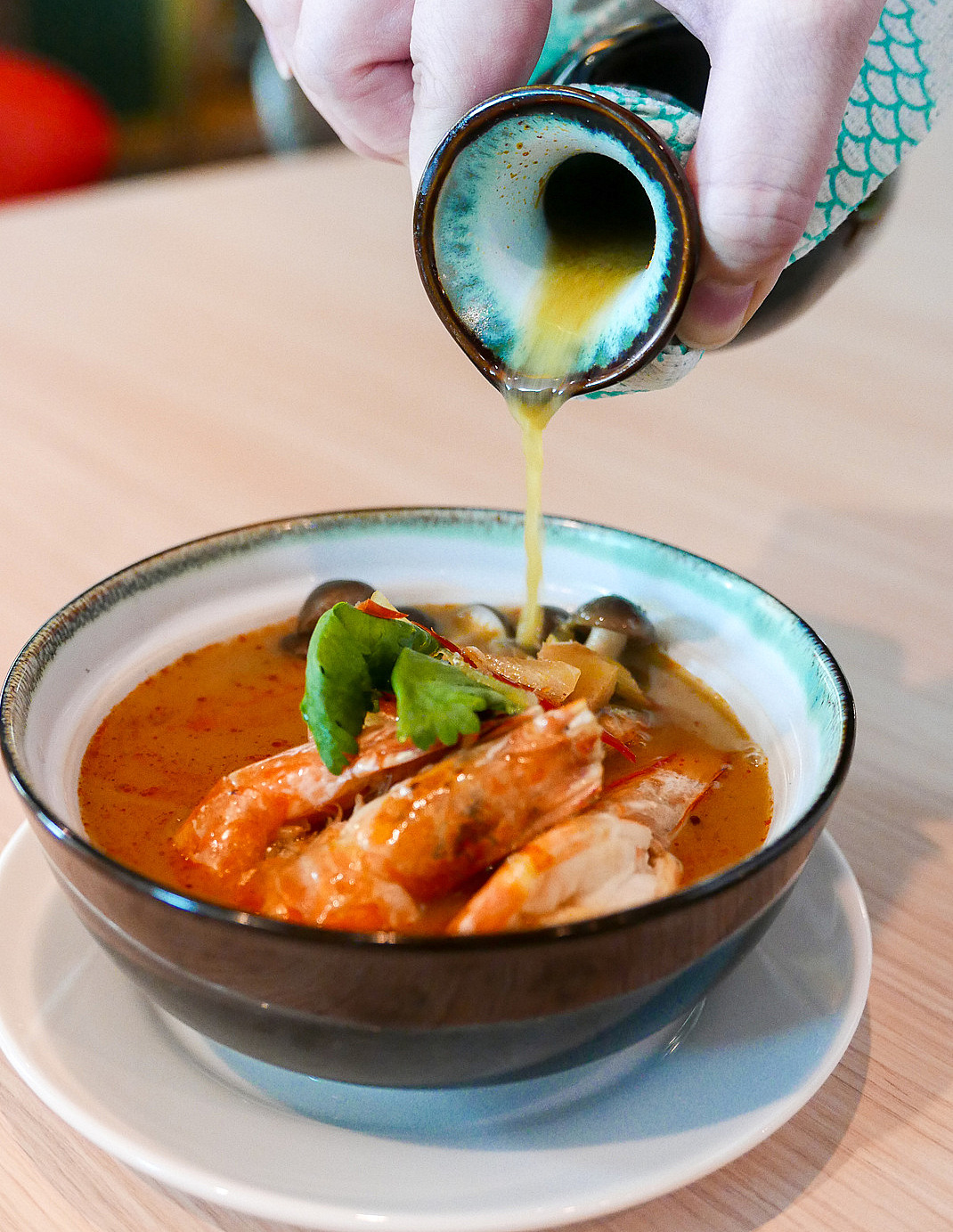 Skewers
Next up, the skewers, which showcase main components of meat, fish or vegetables matched with a sauce, so you could have salmon with, say, lime and chilli (RM29.90 for two sticks), or chicken with our favourite Thai curry, massaman (RM17.90 for two). Physically less Thai moo ping or Japanese kushiyaki than Portuguese espetada, but unmistakable in its Indochinese flavours.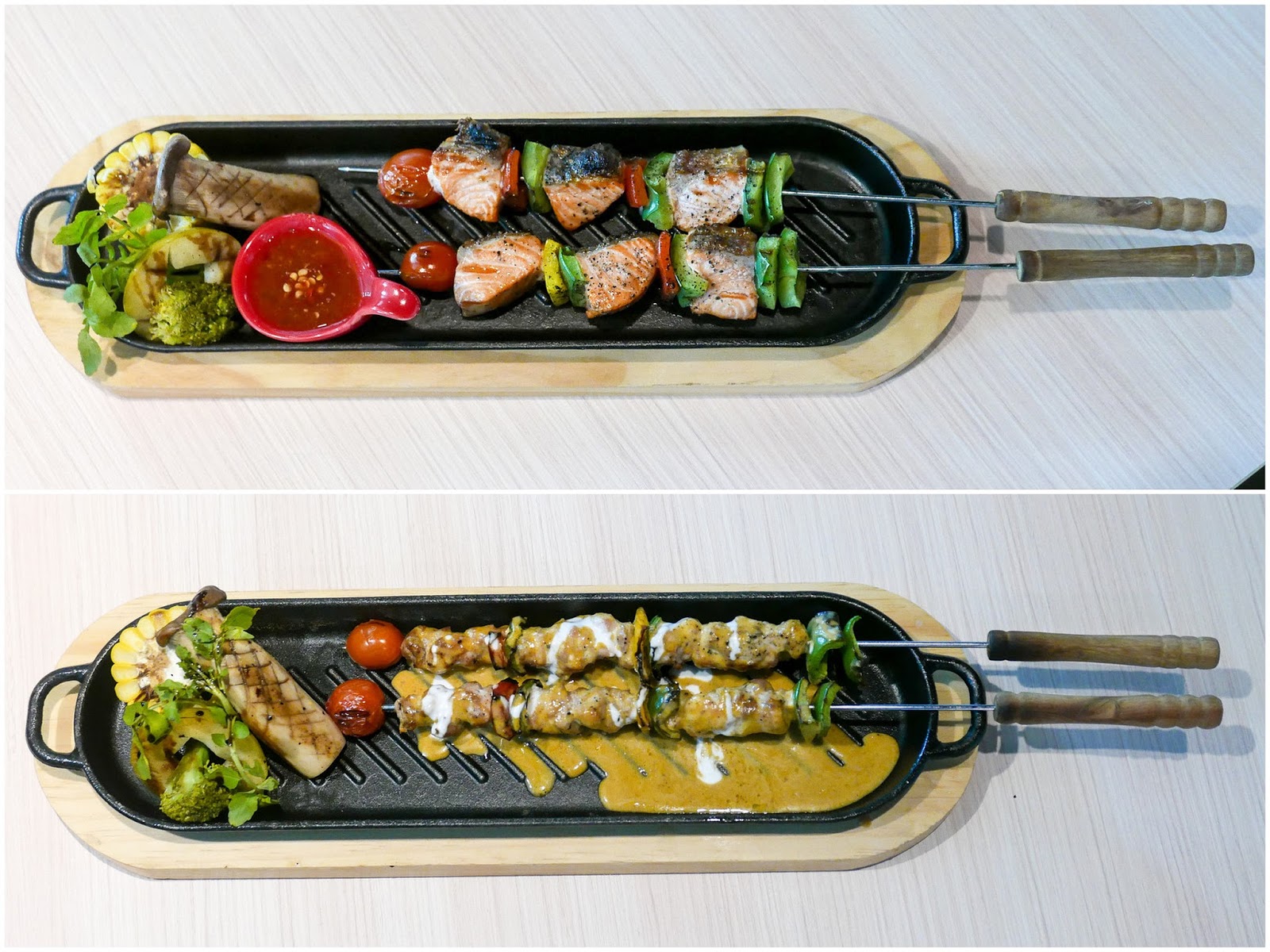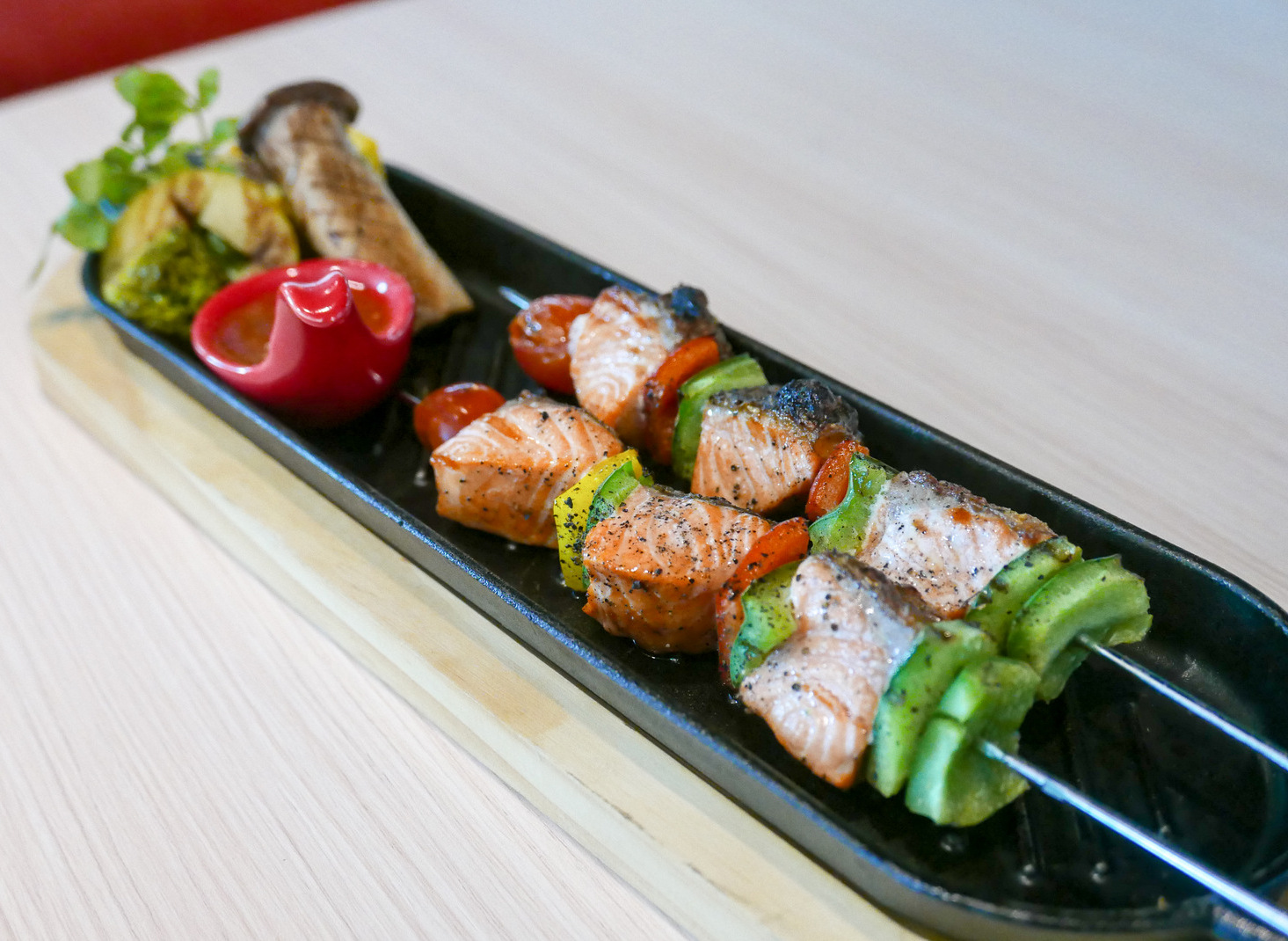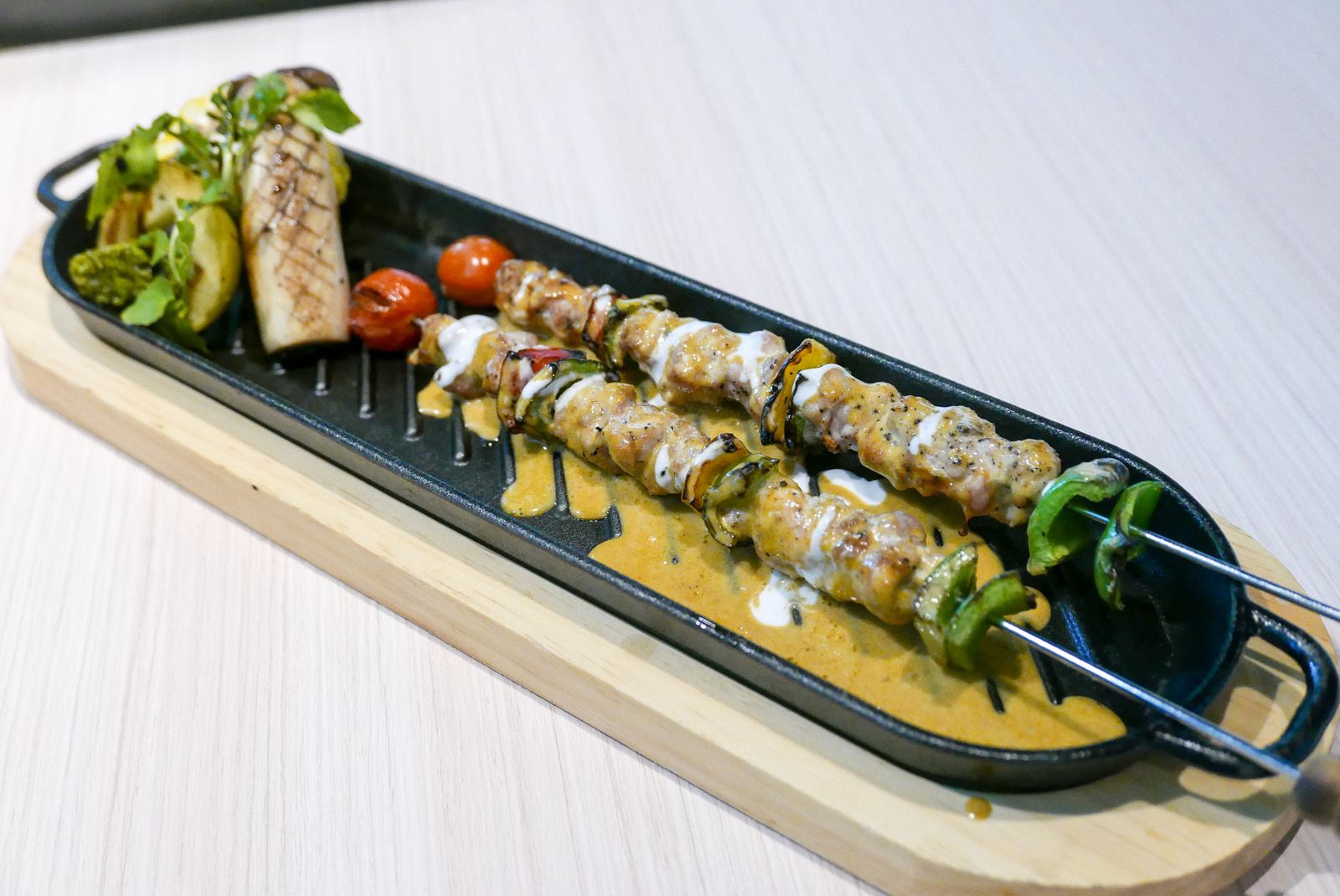 Sushi rolls
Sanoook takes tempting liberties with sushi rolls too – maki comes in combinations like soft-shell crab, mango and Thai chilli sauce (RM34.90), a crowd-pleasing recipe that balances the briny crunch of the crustacean with the sweet creaminess of the fruit and mild zing of the dressing. The sum of its enjoyable nuances proves familiar enough to fit comfortably into the repertoire of most modern Japanese restaurants – the more adventurous choice might be the tuna roll with tom yum sauce.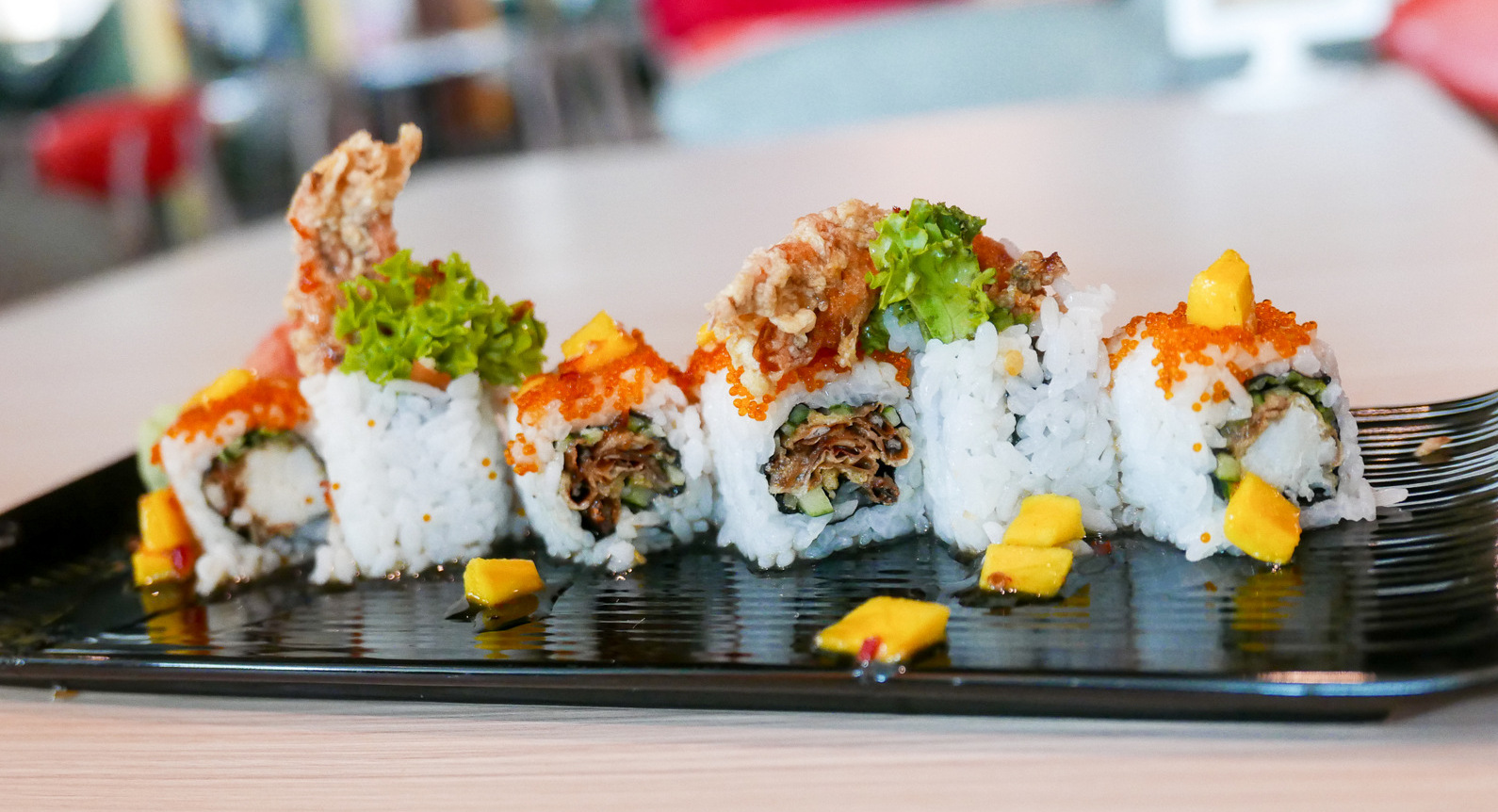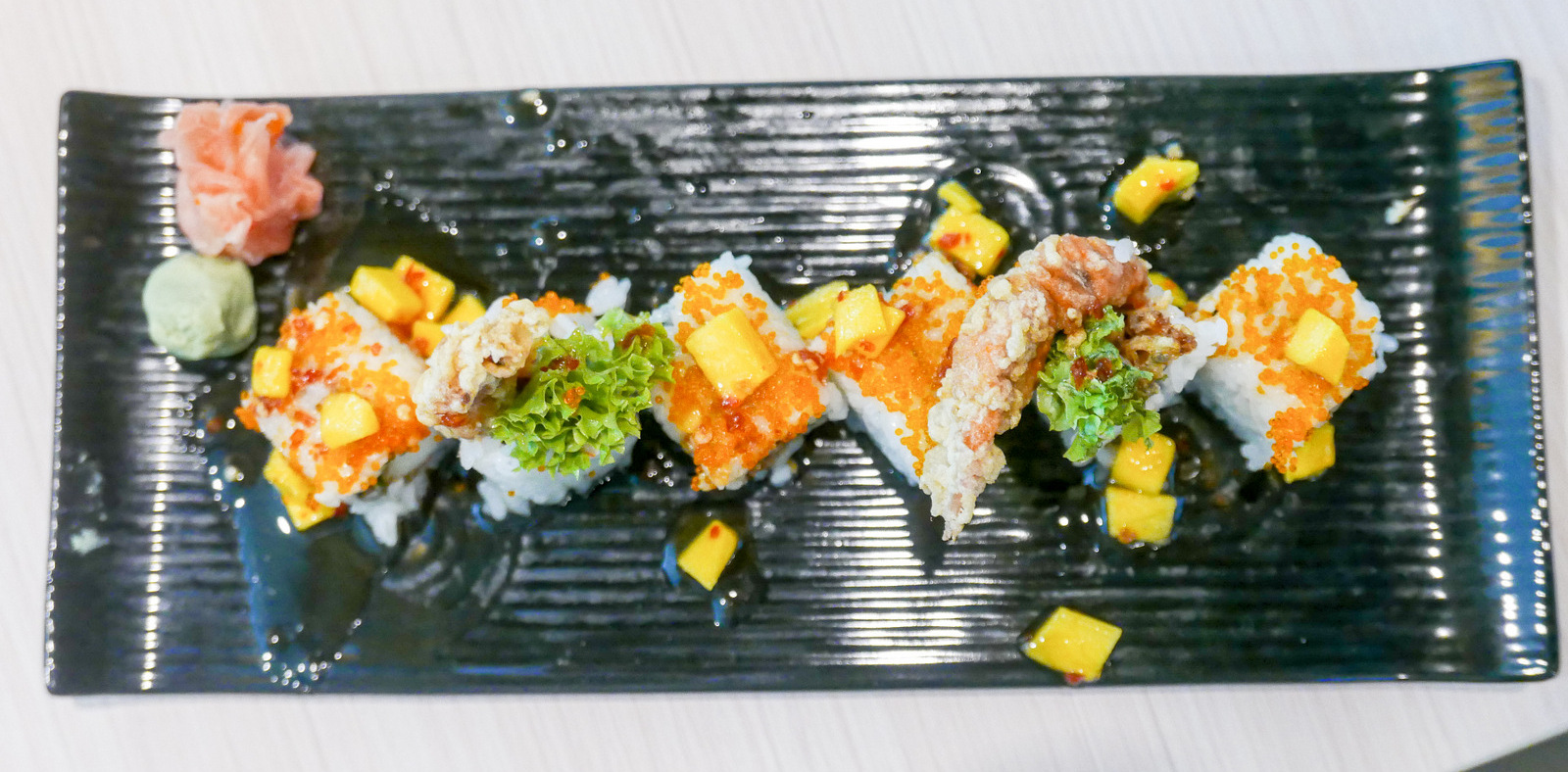 Sushi burgers
Taking things yet another step further, Sanoook's sushi burgers should be a success among the young at heart, with playful varieties like beef with Thai roasted rice sauce (RM18.90), chicken with teriyaki sauce (RM17.90), salmon with spicy mayo and soft-shell crab with mango chilli sauce. It's worth noting that even the sides aren't an afterthought – grilled corn cushioned with frilly fried burdock roots makes for a welcome substitute for French fries.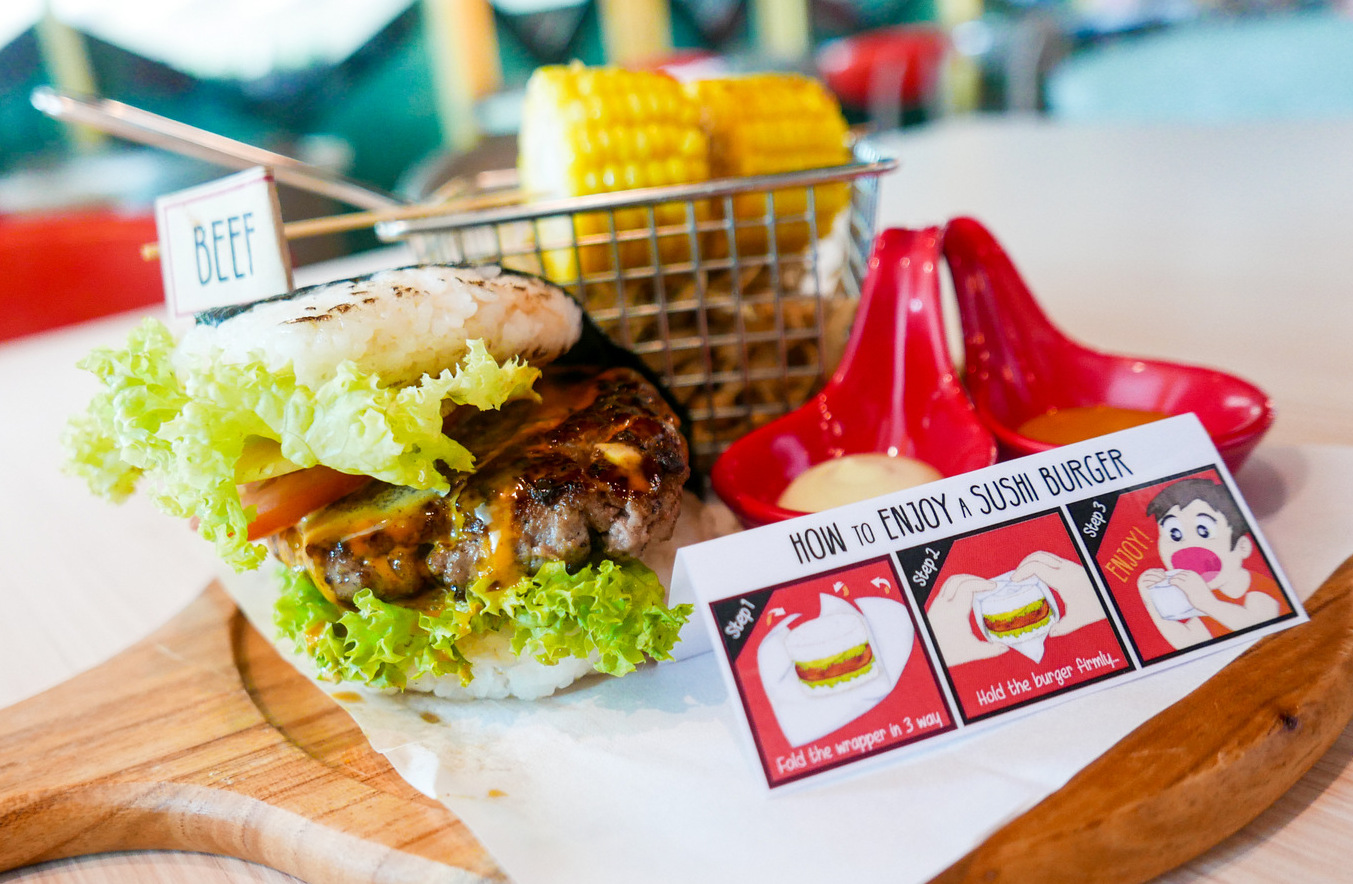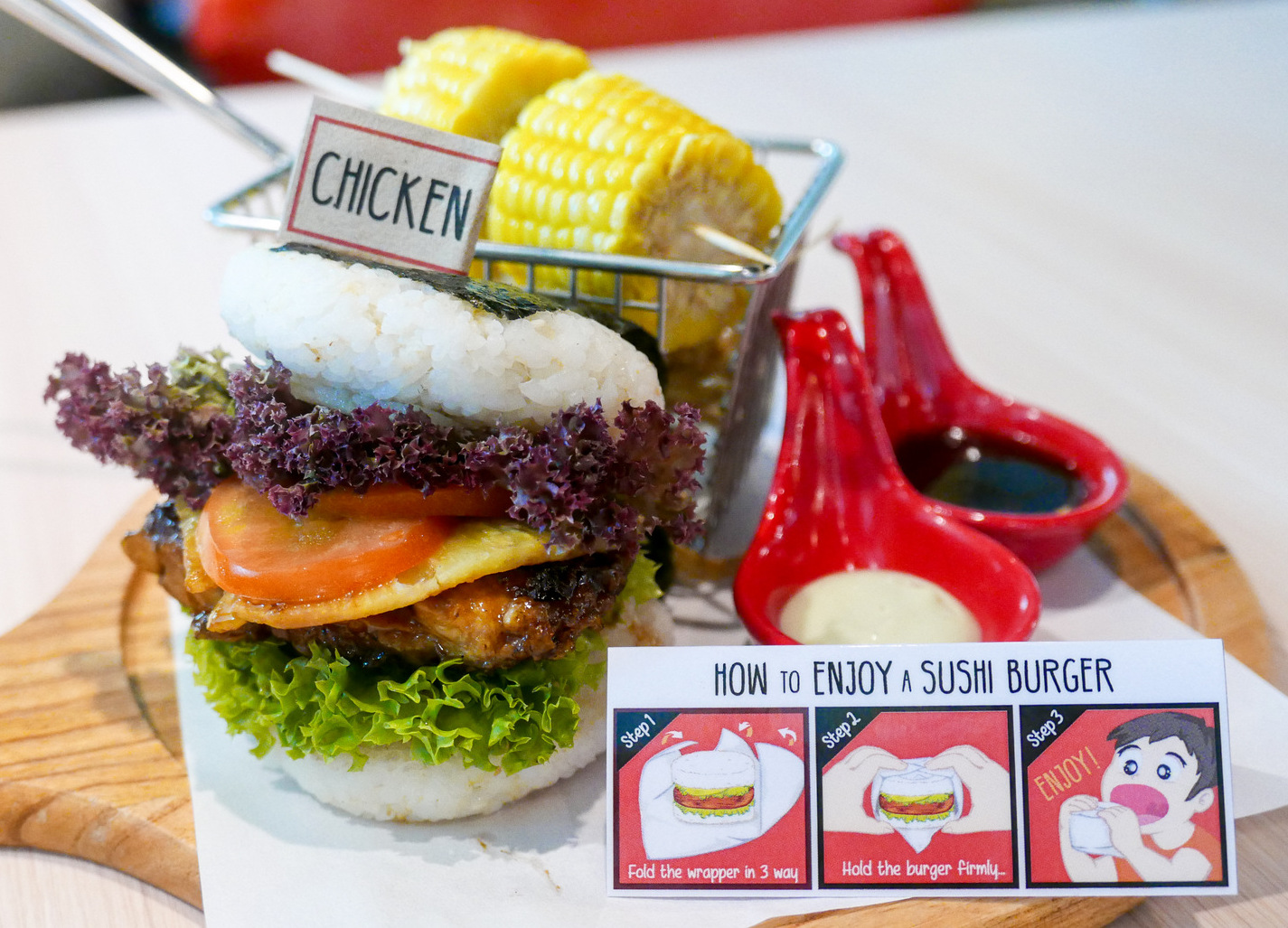 Salmon and tuna
For customers seeking wholesome platters for sharing, Sanoook offers the two most ubiquitous elements of KL's Japanese restaurants – salmon and tuna – in well-constructed creations, the former fish wrapped around Japanese cucumbers in a hearty salad with avocados and baked apples (RM29.90) and the latter pan-fried as a steak course, recalling the sear of tataki, speckled with spinach and mixed mushrooms in teriyaki sauce (RM28.90). All this is still only a fraction of the kitchen's capabilities – other temptations range from unagi with bean curd to deep-fried duck with coffee sauce to grilled Wagyu beef with foie gras.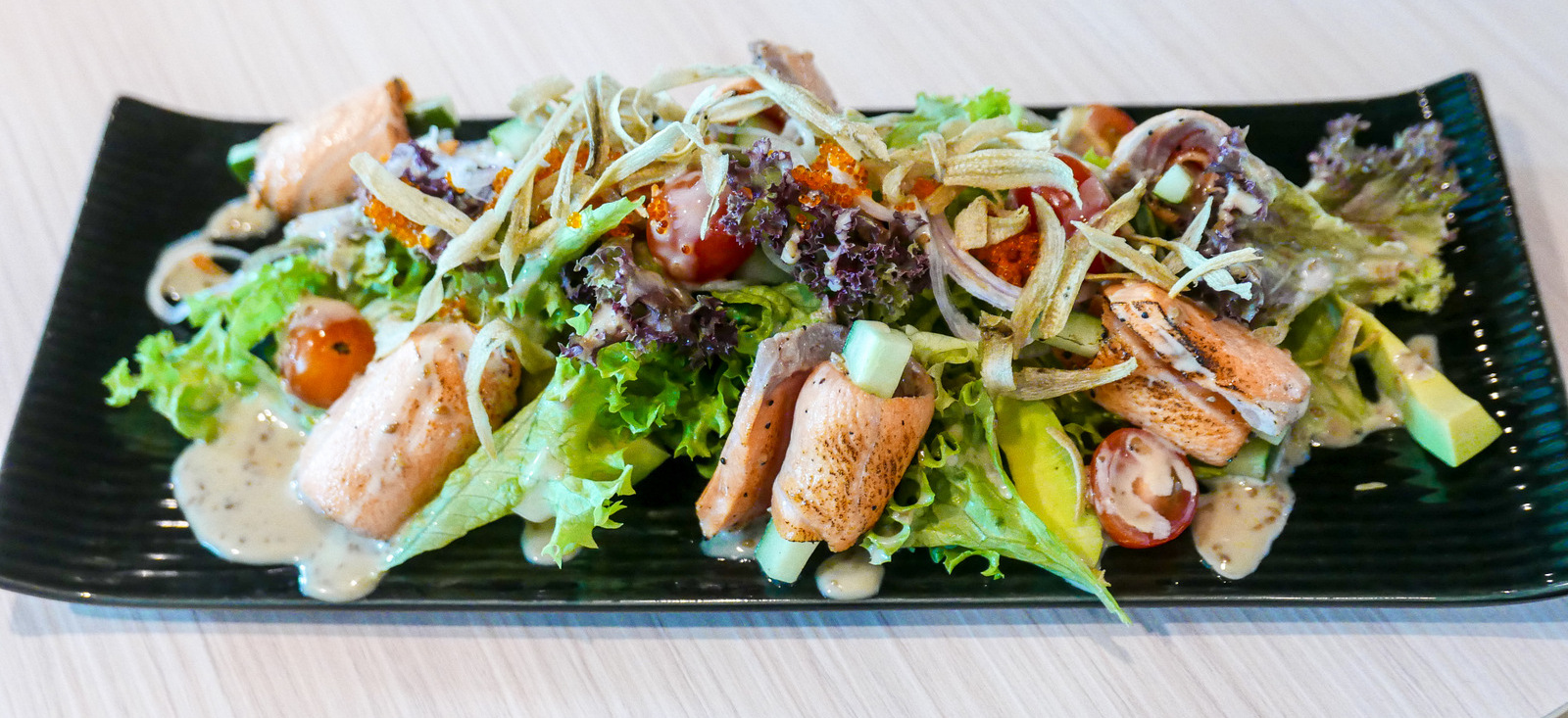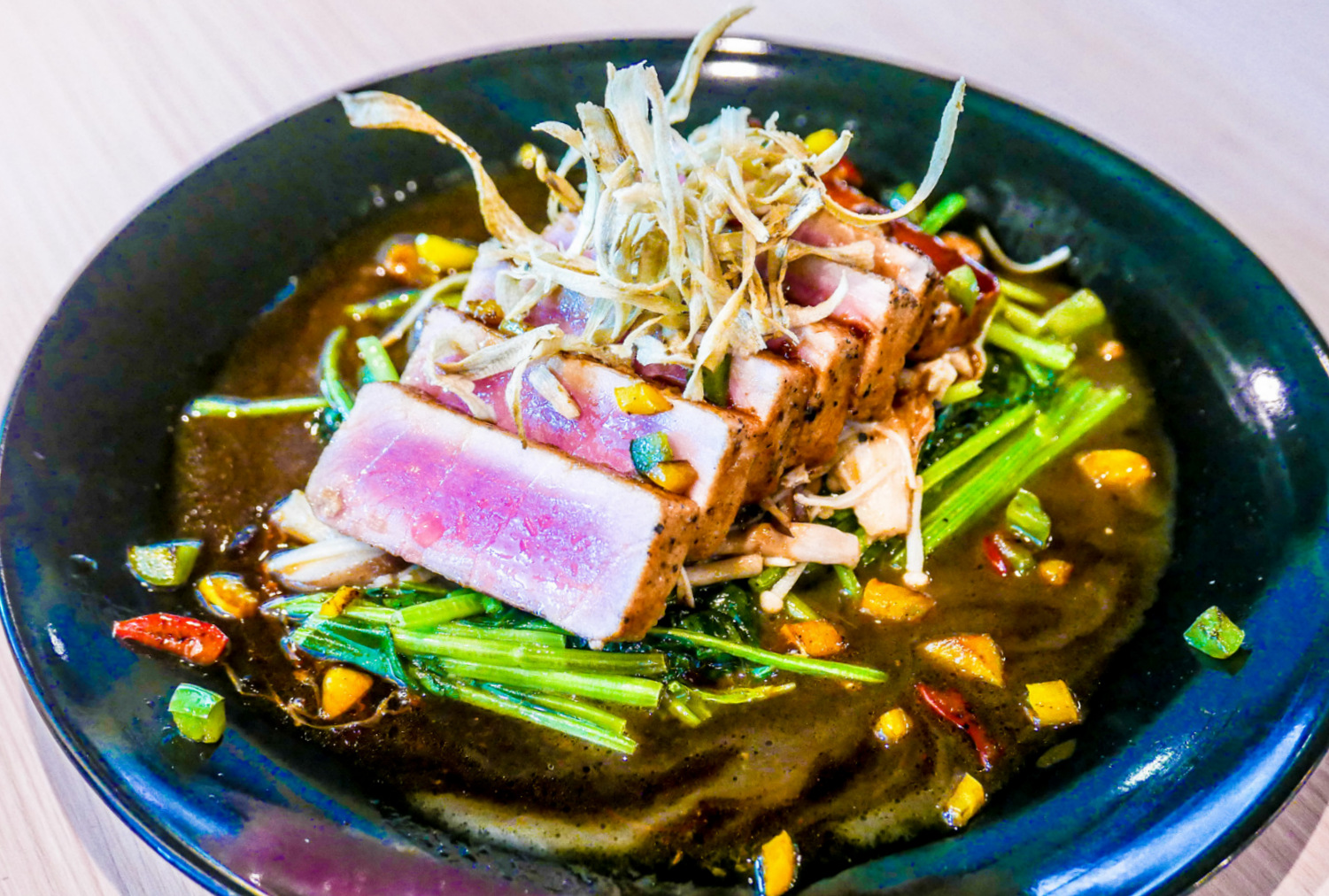 Drinks and desserts
Desserts and drinks furnish a chilled uplift – the Thai Volcano (RM16.90) evokes the smoothness of Korea's beloved bingsu, a mound of fine shaved ice flavoured with Bangkok-inspired milk tea and textured with flour cakes, sago and green tea pearls. For durian lovers, Sanoook recommends closing out your meal with the durian sago, which comprises freshly blended durian flesh with coconut milk and sago, topped with a scoop of durian ice cream (RM21.90).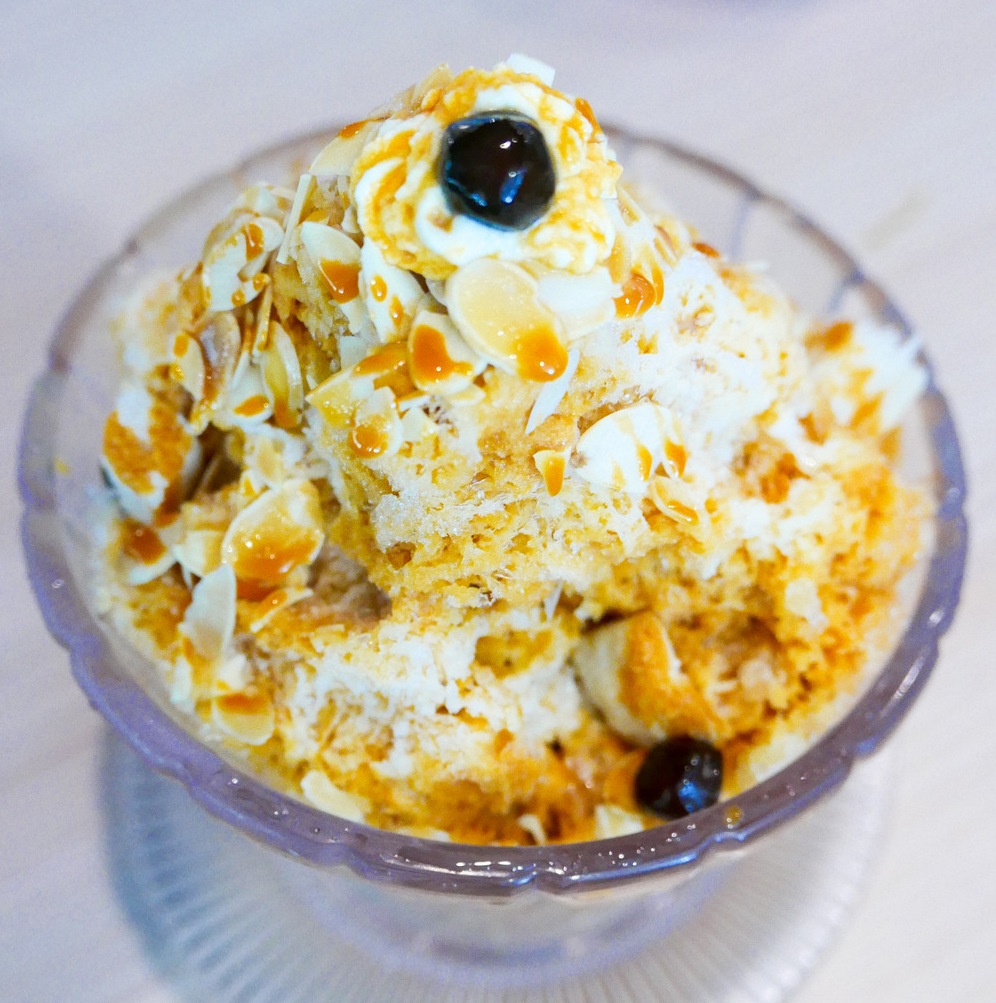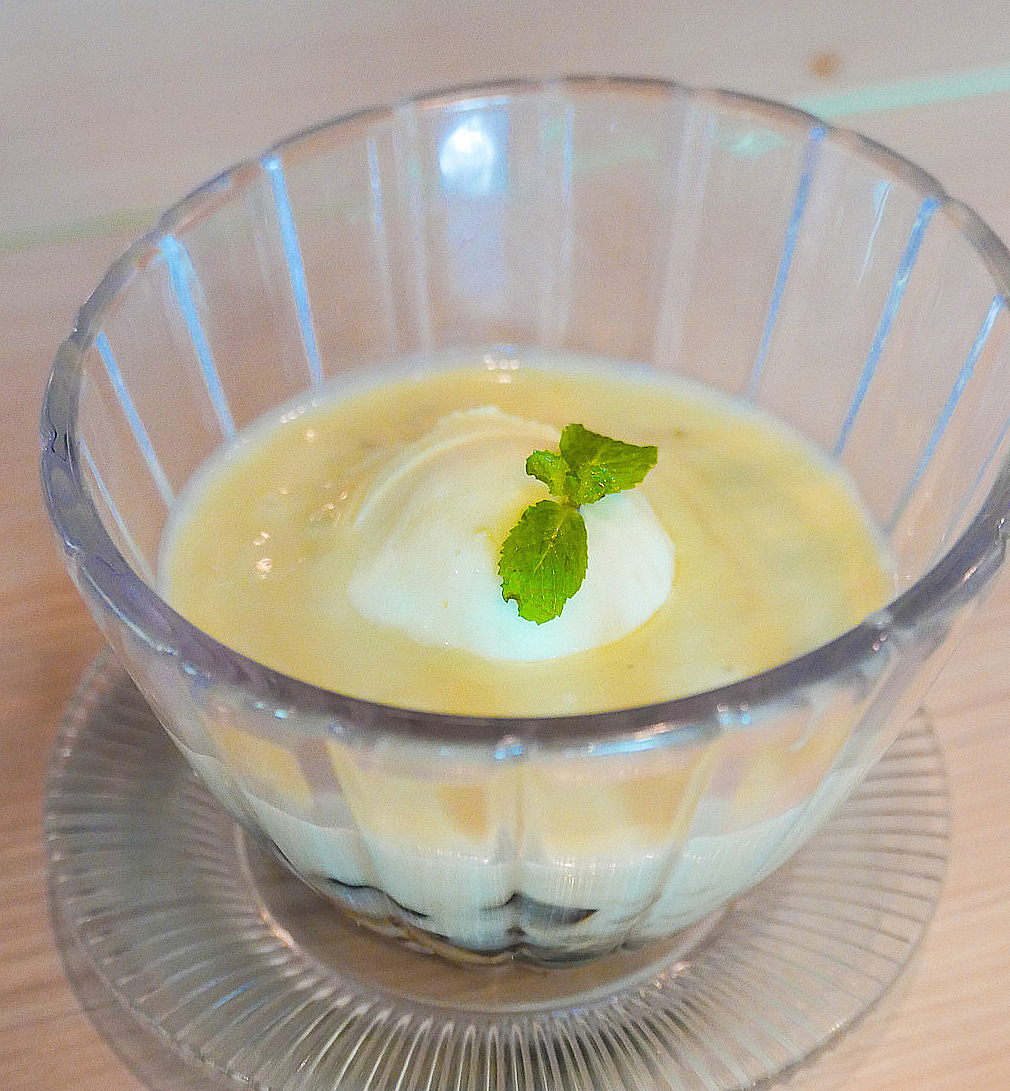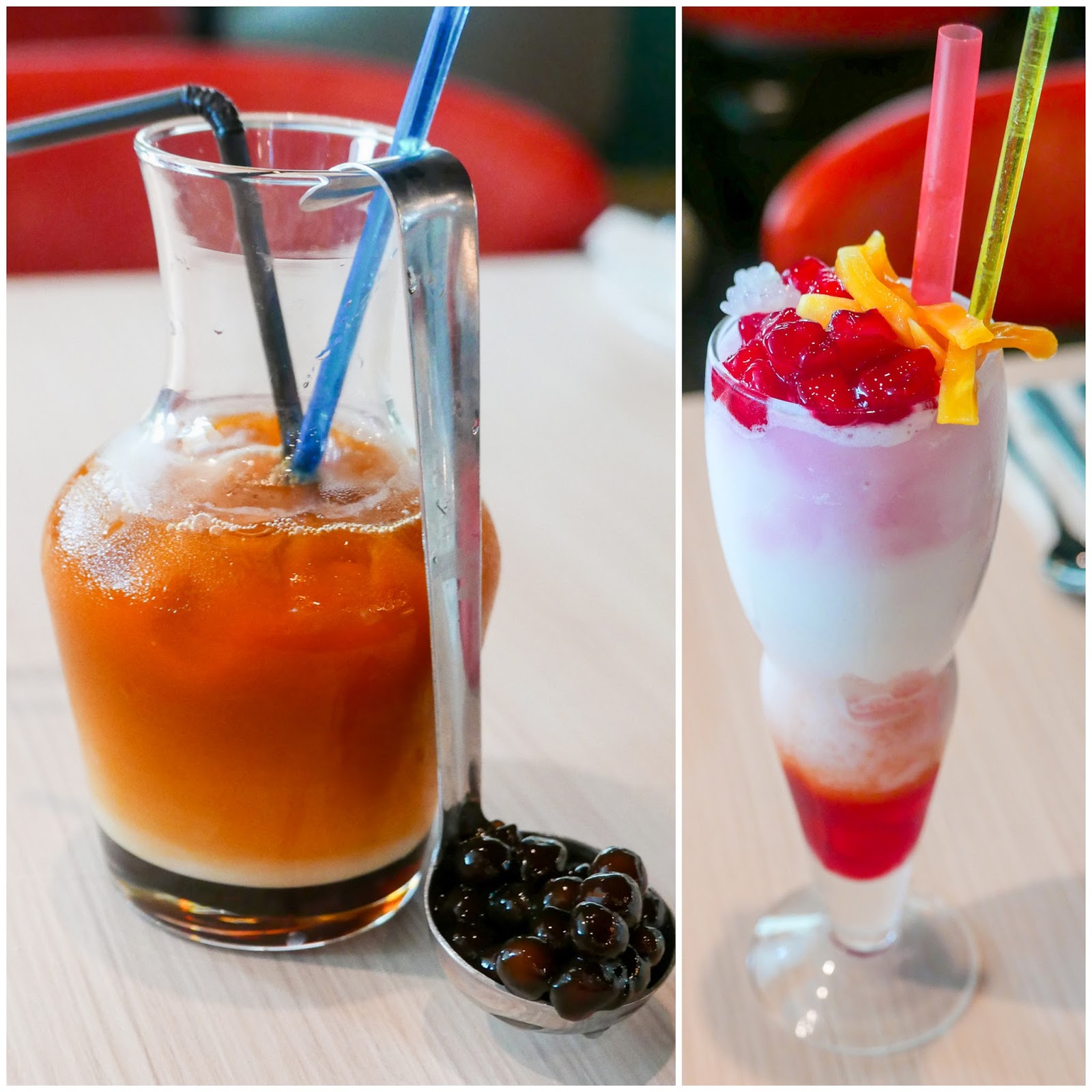 The mocktails are pretty cool too, with colourful monikers that represent a delectable sense of whimsy (Shirley Thai Temple, Reddy Ruby-Ruby and Thai Spikey Lemongrass Tea). All in all, Sanoook feels like it captures the vibe of a family-friendly venue for the folks of Sunway, Subang and beyond; many thanks to the team here for having us.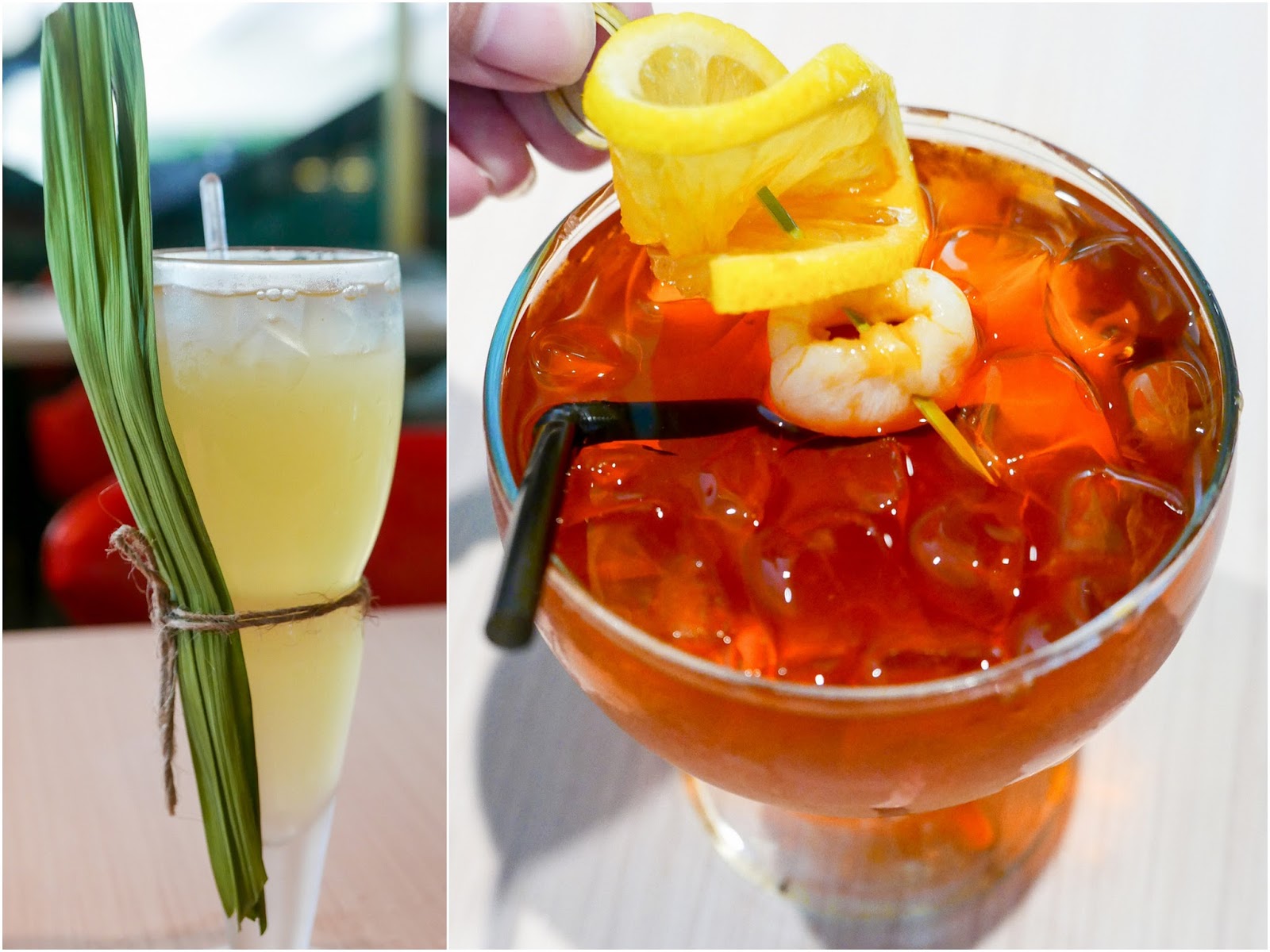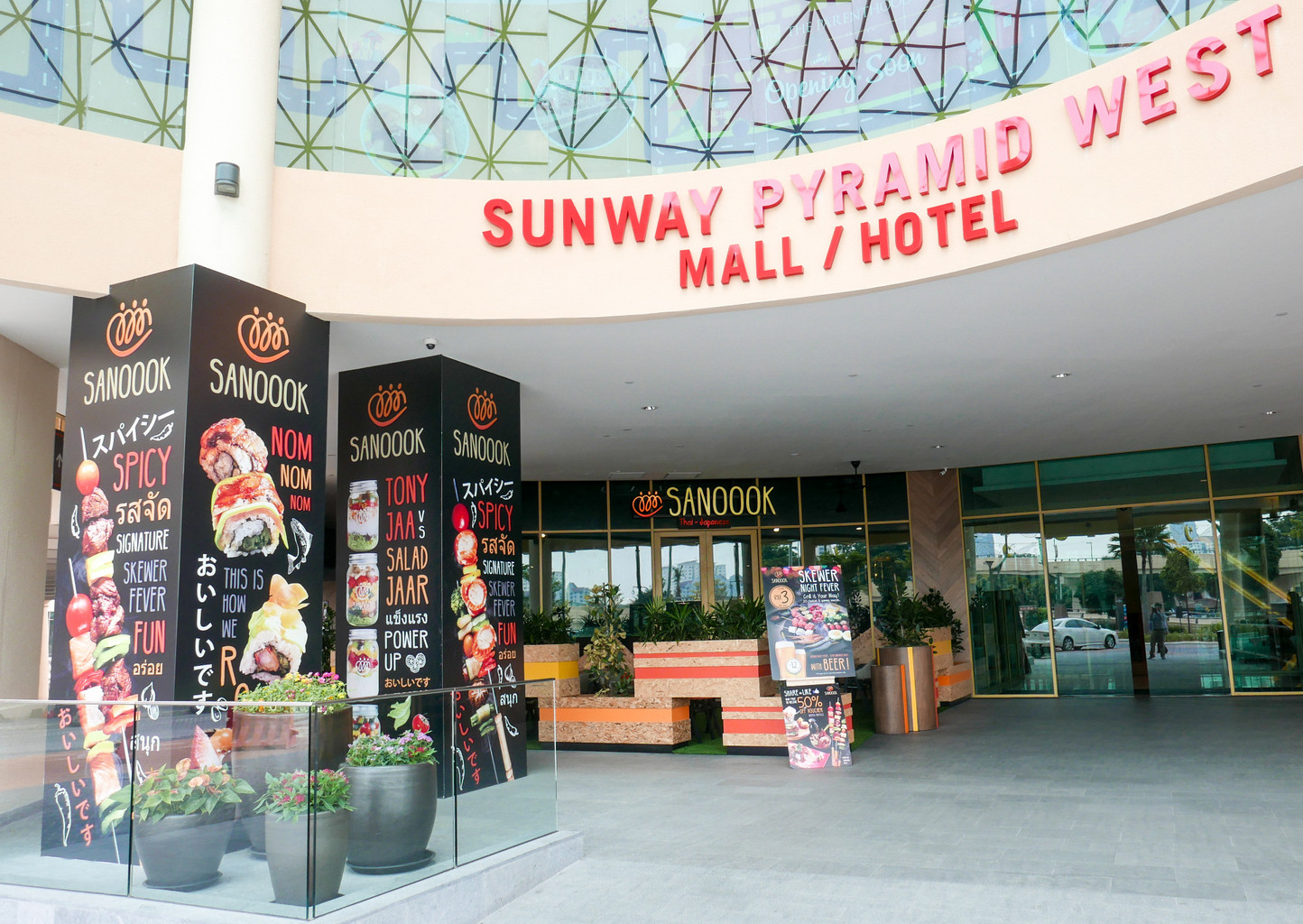 Location & Details
Sanoook
Lot 4, Ground Floor, Sunway Pyramid West Hotel, Selangor.
Daily, 10am-11pm.
Tel: +603-5650-5196