Royal Salute Estancia Edition: Fit for a King
Polo may have originated in the ancient lands of Persia, but today, the spiritual home of the 'sport of kings' is undeniably Argentina. In this South American country, the sport not only enjoys unparalleled acclaim and popularity, but the horses specifically bred and raised here for polo are recognised and respected the world over.
Along with polo, perhaps what Argentina is most well-known for is its outstanding production of Malbec wine. This wine grape varietal fell somewhat out of favour in France in the mid-20th century, and now, though it's still grown in southwest France – and indeed around the world – no single country is more closely associated with quality Malbec wine than Argentina. Indeed, Malbec wines from Argentina's high-altitude Mendoza region are particularly well-regarded and prized.
So leave it to the talented chaps at Royal Salute to find a way to properly pay homage to Argentina's two most celebrated pursuits: Polo and Malbec!
Royal Salute, the acclaimed blended Scotch whisky brand, has crafted a new, highly limited 21-year-old Polo Estancia Edition. Like all of the whiskies in the Royal Salute portfolio, the Estancia edition includes whiskies aged for no less than 21 years. The specially curated blend of malt and grain whiskies is then masterfully finished in top-of-the-line ex-Malbec wine casks from the high-altitude boutique wine town of Cafayate, Argentina to add notes of berries and fruit jam to the smooth, delicious whisky. It really is a superb effort, and one which represents a bold new direction for Royal Salute.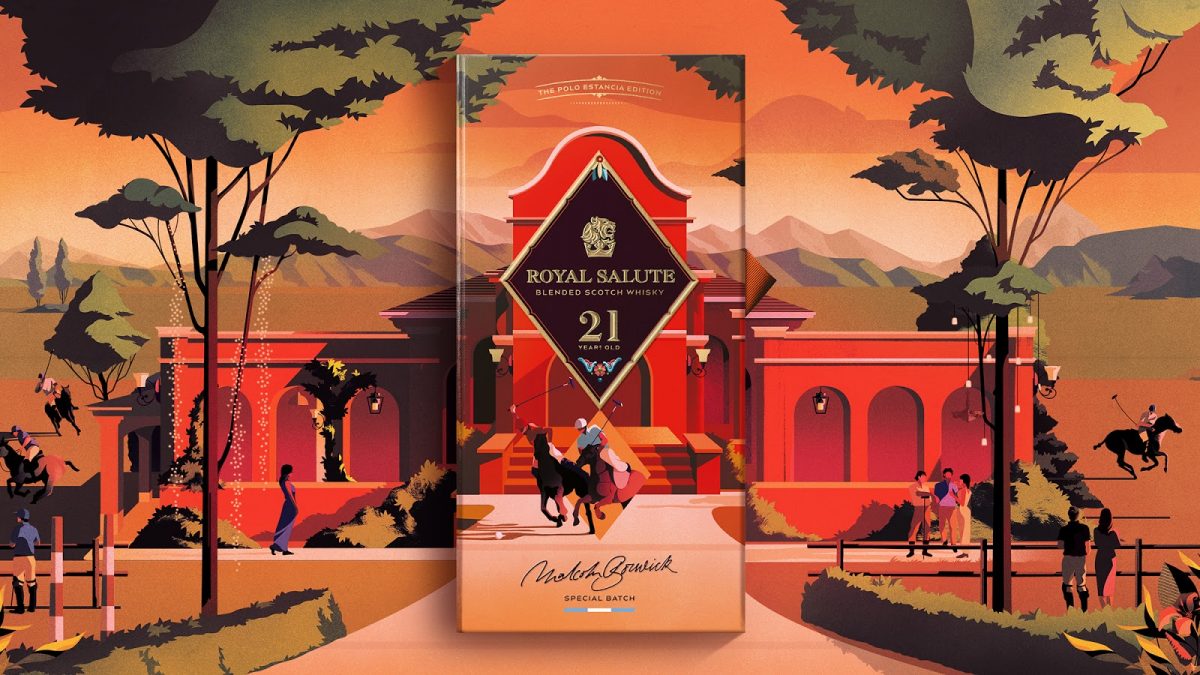 The Estancia edition is the first whisky from Royal Salute to be fully finished in Malbec wine casks, and immediately stands out as an impressive triumph in a portfolio that's already stacked with exceptional whiskies. We were truly delighted in the rich, fruity, complex flavours delivered by this new Royal Salute expression when we tasted it at the recent virtual launch event for the Malaysian market.
Speaking about the limited edition Estancia edition, Royal Salute's accomplished Master Blender Sandy Hyslop said, "For this unique expression, we were able to perfectly integrate the robust and highly recognisable flavours of Malbec wine casks with our rich whiskies, all aged for a minimum of 21 years – a task that requires constant care and attention. The Polo Estancia Edition is an exceptional blend resulting from this bold marriage where only the finest Malbec wine casks from Argentina were used for final maturation. Incorporating a Malbec wine finish has not only allowed us to give the blend a new dimension, it also helps to tell the story of Argentina's polo lifestyle in a multi-faceted way."
Royal Salute has a long-standing affinity and association with the world of polo, which is based on the shared values of honour, skill, integrity, and respect, and continues to thrive today with an annual programme of polo events and tournaments around the world. It was probably only a matter of time until Royal Salute was able to integrate the Argentinian pursuits of polo and fine Malbec wine into one of its superb whisky offerings, and the Estancia edition joins Royal Salute's line-up of other polo-themed whisky releases. Unlike the previous Old Snow Polo edition, which was bottled at a healthy 46.5% ABV to mirror the latitude of St Moritz (the birthplace of snow polo), the Estancia edition is bottled at a more typical (for Royal Salute) 40% ABV.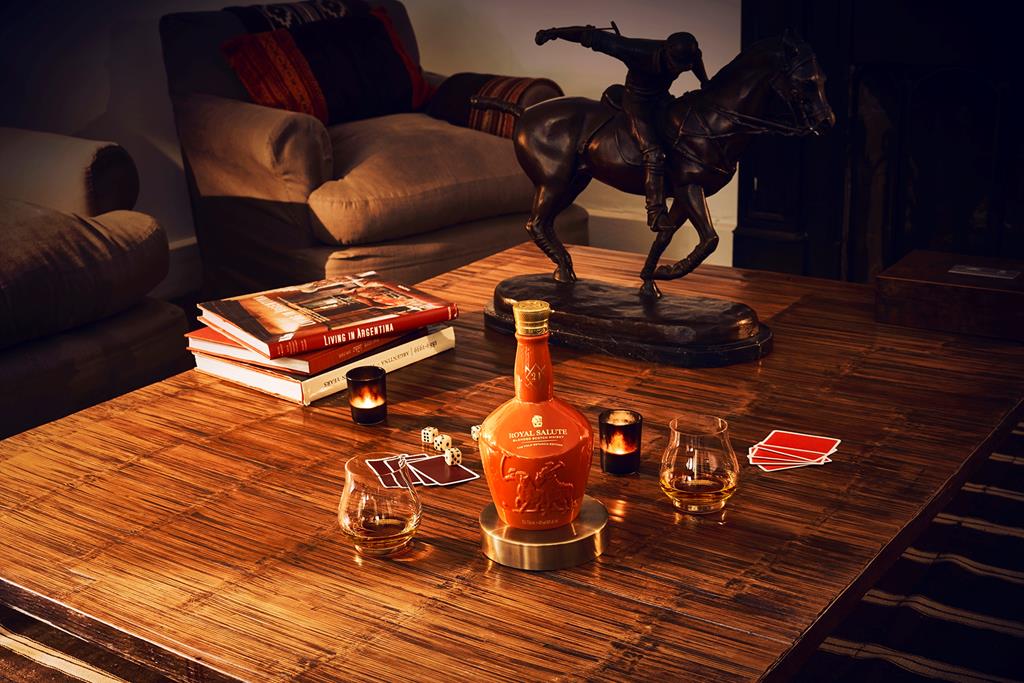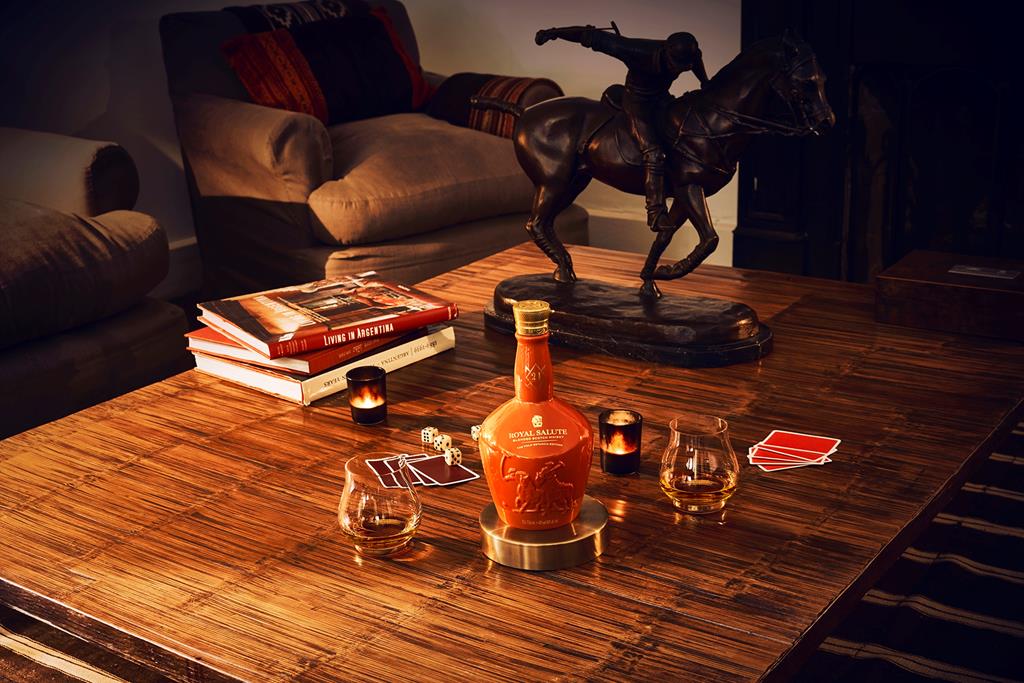 This newest whisky comes in Royal Salute's signature hand-crafted porcelain flagon, beautifully coloured in a deep terracotta glaze with gold details, and presented in a stunning gift box with a contemporary illustration depicting the side-lines of a polo match and the Argentinian polo lifestyle. It's a magnificent presentation, and the rich colour of the porcelain flagon will stand out in any whisky lover's collection. The Royal Salute 21-Year-Old Polo Estancia Edition is priced at a suggested retail price of RM815 and is available in limited quantities at selected retail and liquor stores, on e-commerce platforms, and via direct purchase through Trisha Kuck, Prestige PR Manager ([email protected]).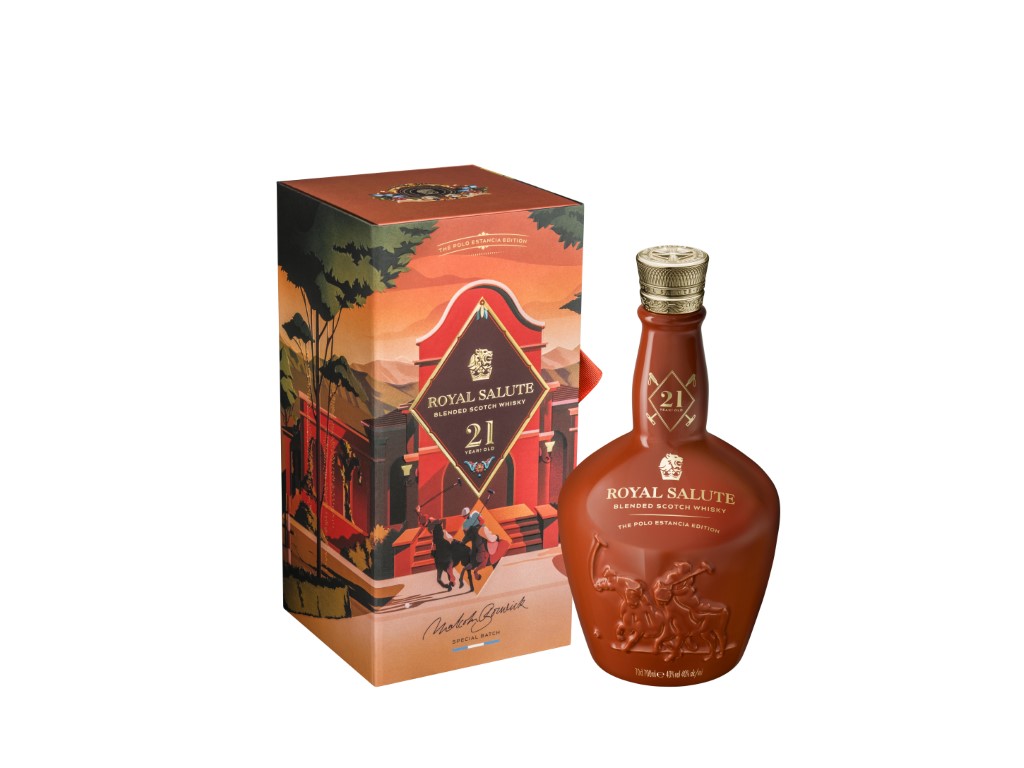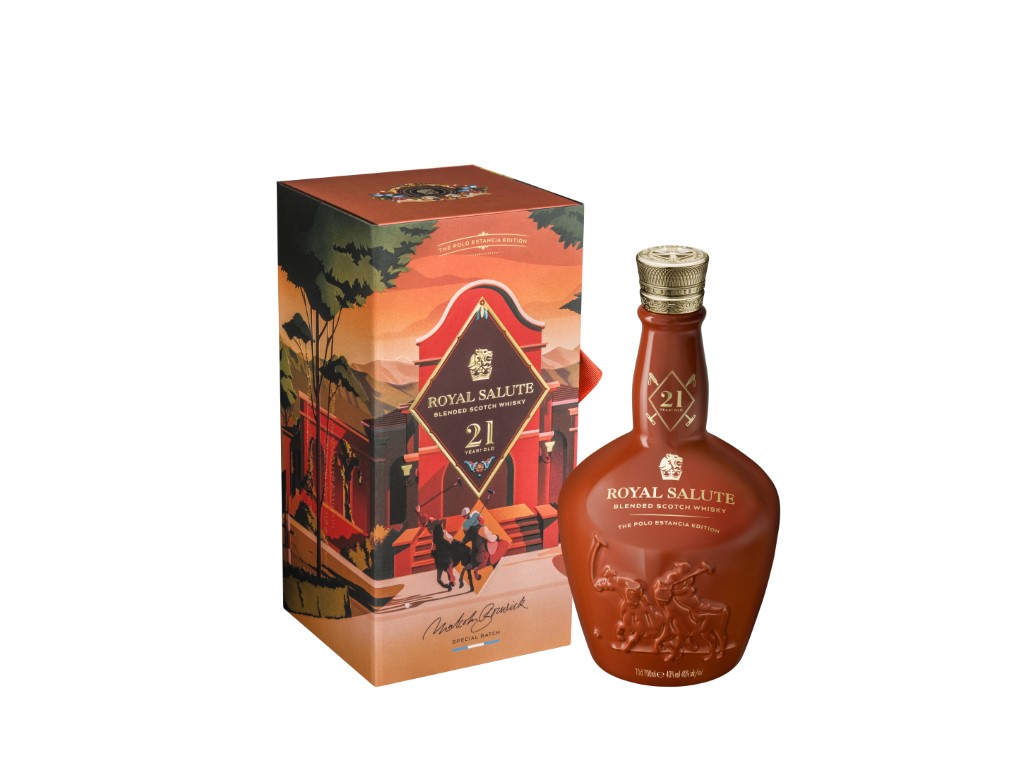 In conjunction with the launch, Royal Salute is offering a very tempting special introductory Royal Salute 21YO Collection Set made up of the Royal Salute 21YO The Signature Blend, Royal Salute 21YO The Malts Blend, and Royal Salute 21YO The Polo Estancia Edition, for just RM2,269.00. It's certainly not cheap, but this is set a good value made even better by the inclusion of a complimentary additional bottle of Royal Salute 21YO The Signature Blend, Menagerie Edition! That's four bottles of 21-year-old Scotch whisky for just RM2,269.00! The promotion is available from now till September 15, 2021.
Here are the official tasting notes, punctuated by our own observations, as well:
NOSE: Rich and fruity aroma, overlaid with notes of raspberries and blackberries, reminiscent of a luxurious berry compote. Some appealingly warm, subtle tones of baking spices in a musty cupboard, with perhaps a vague undercurrent of blackcurrant-flavoured medicine! A lovely nose that doesn't fully commit to any one direction, which we quite like.
PALATE: Rich and sweet with spicy cinnamon and ginger notes, followed by nuances of fruity jam and dark chocolate. A very tasty and easy-drinking whisky, with enough complex richness and character to send you back for another indulgent, contemplative sip.
FINISH: Medium-long and somewhat sweet, with hints of dried fruits.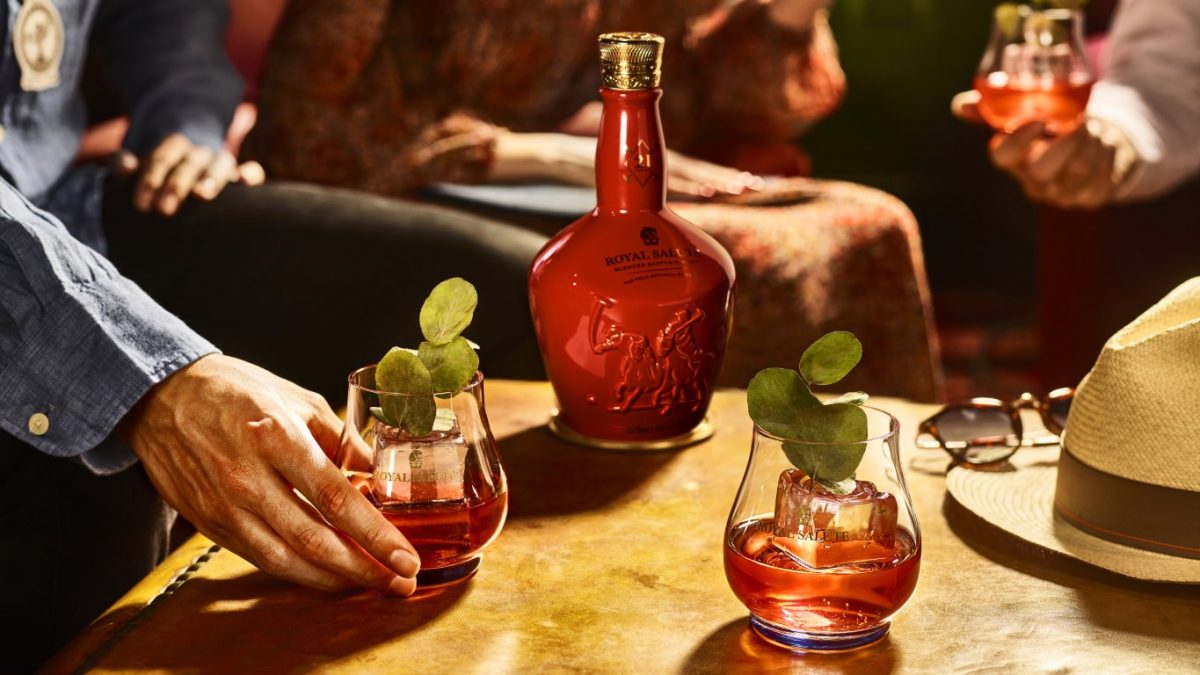 To learn more about the Royal Salute Polo Estancia Edition, the process, and the outstanding Malbec casks used, CLICK HERE.