Reunite with Glowing Abundance at The Resort Café, Sunway
Leading up to an exciting and prosperous Year of the Tiger, The Resort Café at Sunway Resort prepares a series of Glowing Abundance festive dining offerings from now until 15 February 2022. Loved ones and a roaring buffet feast featuring traditional Chinese delicacies and specially-curated signature dishes are a must for a memorable reunion and celebration!
Persiaran Lagoon is already festooned with red lanterns and gold fairy lights, illuminating the path to The Resort Café's Moon Gate, symbolic of renewal while offering an auspicious welcome for guests who walk through. Beyond a grand entryway adorned with lantern pillars, cascading blooms of gold, red, and pink, a six-foot tiger centerpiece holds court in a Chinese pavilion-styled seating with pockets of scenic photo-worthy settings.
Sunway Resort's Executive Chef Peter Lee and team bring out their best range for traditional and auspicious dishes for The Resort Café's feature buffet spread and special takeaway menus for the season.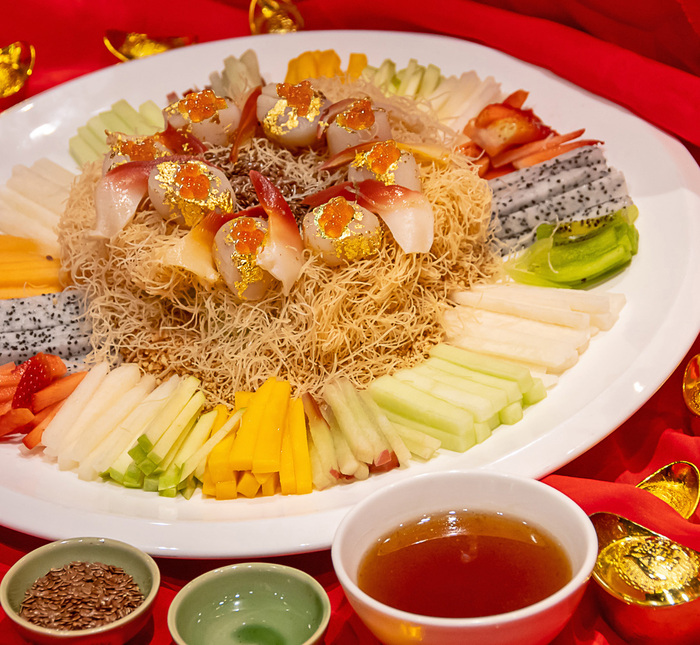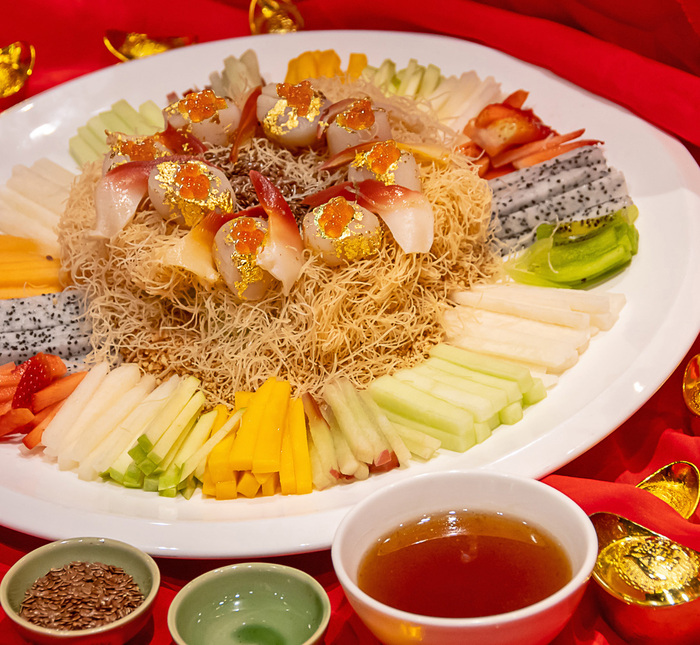 Yee Sang Specials
*Available for dine-in and takeaway 
Complete the Chinese New Year revelry with the customary tradition of a Malaysian prosperity toss! Available from 17 January to 14 February 2022, The Resort Café's Yee Sang Specials are freshly prepared daily with a choice of Traditional Plum or Wasabi Plum dressing.
New premium Gold Leaf, Hokkaido Scallop, and Caviar Yee Sang complemented with Asian pear, rose apple, jackfruit, avocado dressing, and MCT oil brings a touch of sparkly indulgence and is available at:
– RM488 (full portion)
– RM248 (half portion)
Another luxurious version not to be missed is the Lobster, Salmon, and Flaxseed Yee Sang, available at:
– RM238 (full portion)
– RM120 (half portion)
Seafood lovers will be delighted with other options such as the Salmon Yee Sang or Premium Soft-Shell Crab, Hokkigai, and Salmon Yee Sang, all served with flaxseed, cinnamon vine, Asian pear, and assorted sweet pickles. Prices range from:
– RM198 to RM148 (full portion)
– RM118 to RM88 (half portion)
The Avocado and Flaxseed Fruity Yee Sang will refresh the palate for vegetarians, priced at:
– RM138 (full portion)
– RM78 (half portion)
*Buffet diners will get to enjoy 50% off the full portion prices.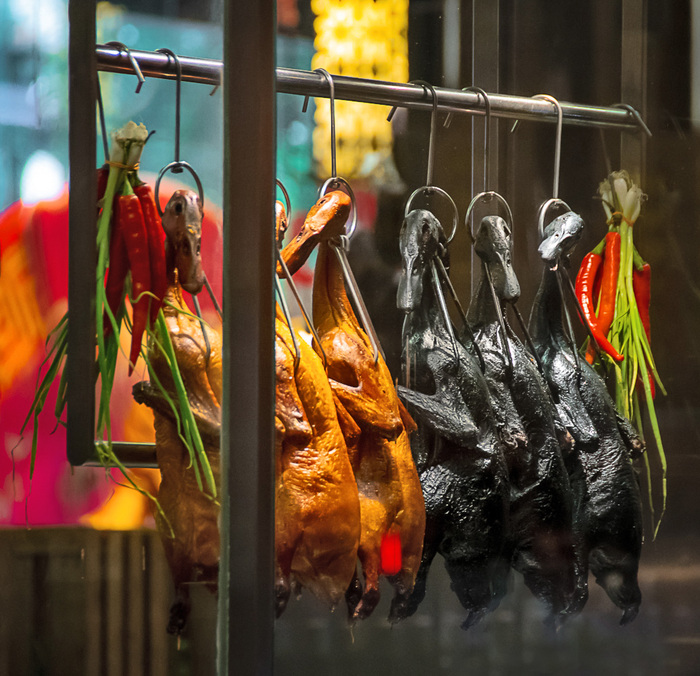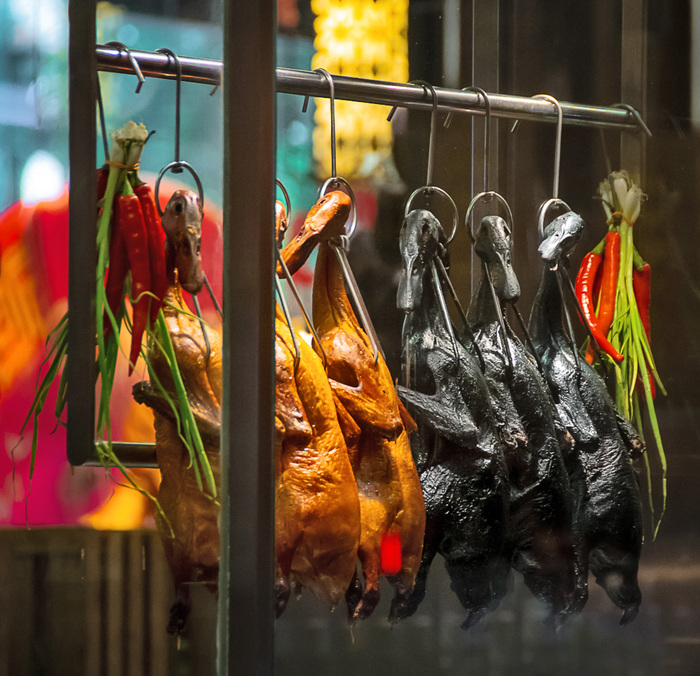 Auspicious Buffet
17 January – 14 February 2022
Following rave reviews last year, the Roasted Black Truffle Duck makes a comeback with a prime showcase on the buffet spread, or opt for takeaway complete with side dishes and enjoy it at home with friends and family. The unique ebony duck is marinated in special stock infused with aromatic herbs before being stuffed with truffle paste, shallots, fresh orange, and black garlic, then roasted to perfection for a tender and juicy finish.
Diners can also look forward to indulging in a range of fresh seafood, including freshly shucked oysters, salmon, tiger prawns, crabs, abalone, and much more. Other key highlights awaiting are specialty dishes such as braised South African abalone with black garlic sauce, roasted prime rib, Chinese-style grilled barbecue chicken, basil crusted lamb leg, and crudo platters to name a few more.
Hot pot fans must visit the steamboat counter, featuring over 60 condiments and 14 home-made sauces on rotation to enhance the array of fresh produce available. The Auspicious Buffet lunch is priced RM138 nett per adult and RM69 nett per child (aged between 6 to 12 years old); available from 12 noon to 2.30pm and dinner at RM198 nett per adult and RM99 nett per child from 6.30pm to 10.30pm.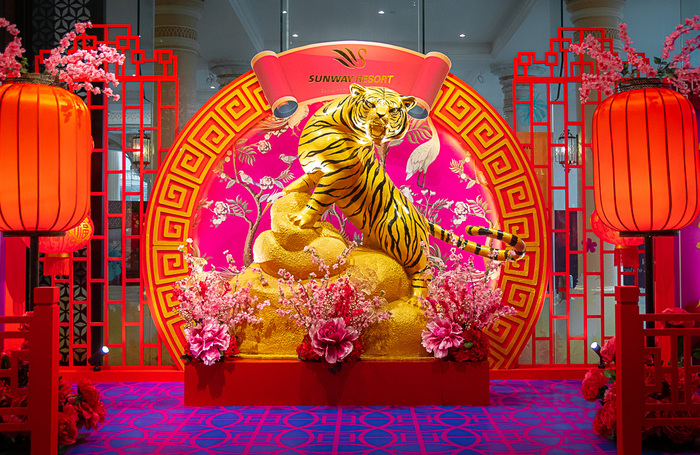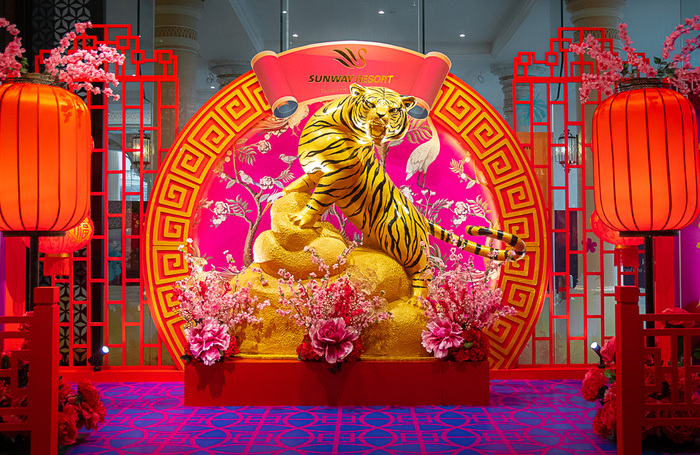 Lunar Indulgence Buffet
31 January | 7 February | 15 February
In accordance with the most family-oriented days of Chinese New Year tradition, celebrate with friends and loved ones during the reunion dinner night, the "Yan Yat" or "Everybody's Birthday" on the 7th, or mark the last day of festivities on Chap Goh Meh with an extensive buffet spread at The Resort Café. Delicious dinner buffet highlights include yabbies on ice, braised Sa Jin oysters with goose web and baby abalone, salted egg yolk mantis prawns, steamed tiger grouper fillet with golden crisp ginger, and Chinese yam with truffle paste on a vegetable medley.
The Lunar Indulgence Buffet lunch is priced at RM148 nett and dinner RM248 nett per adult; available from 12 noon to 2.30pm and 6.30pm until 10.30pm. Children aged 6-12 years old will enjoy a 50% discount on lunch and dinner prices.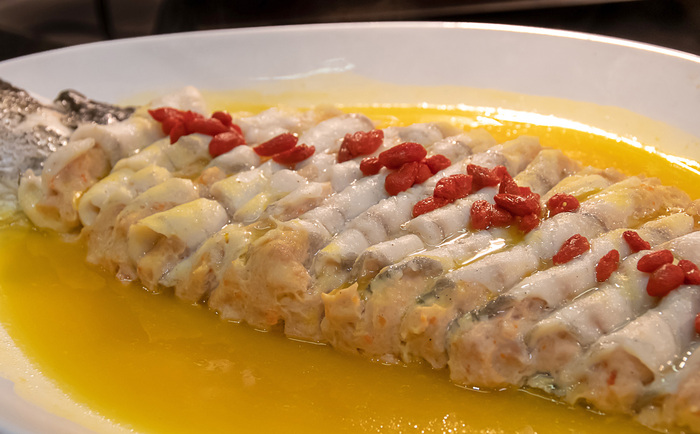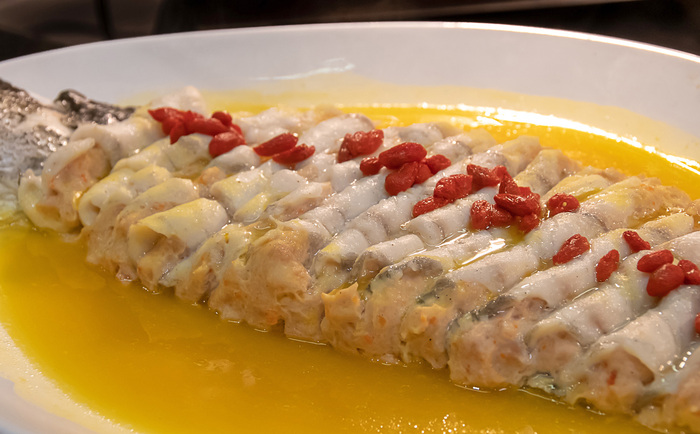 Prosperous Feasting Takeaway Menu
17 January – 14 February 2022
For those who still prefer to do at-home celebrations (with a 24-hour advance notice), The Resort Café brings a Prosperous Feasting Takeaway Menu , including the range of Yee Sang specials and Chinese delicacies like braised abalone, roasted black truffle duck, longevity noodles, grilled lamb rack, Korean-style spicy barramundi skewers, traditional steamed waxed meat rice, desserts, and so much more.
Choose the convenience of self-pickup or delivery through Grab or Lalamove, paid directly to the driver upon order submission by guests, or via TABLEAPP. To place your orders, visit www.sunwayhotels.com/offers/prosperous-feasting, call +60 3 7495 2009 or Whatsapp +6019 381 5568 today.
For intimate round table gatherings, The Resort Café offers a range of custom banquet set menus for a memorable celebration with family, friends or business associates this Chinese New Year. For dining reservations, please call directly at +60 3 7495 2009, +60 3 7492 8000 or email [email protected].
Location and Details
Address: The Resort Café, Lobby Level, 1, Persiaran Lagoon, Bandar Sunway, 47500 Petaling Jaya, Selangor
Opening hours: 6am – 10.30pm (Daily)