Restaurants That Keep an Eye on Authenticity in Penang
Penang seems to have a huge number of restaurants and cafes, but with so many options, an authentic meal can be hard to come by. Sandwiched between food trends and social media allures, authenticity has somewhat flown under the radar. At times, all you need is food that's close to its original roots, evokes childhood memories and of course, impresses your taste buds. From traditional Johorian cuisine to Kelantanese favourites; Nyonya fares to spice-laden Indian dishes; we have rounded up some of the best spots in Penang.
Kesum Art Restaurant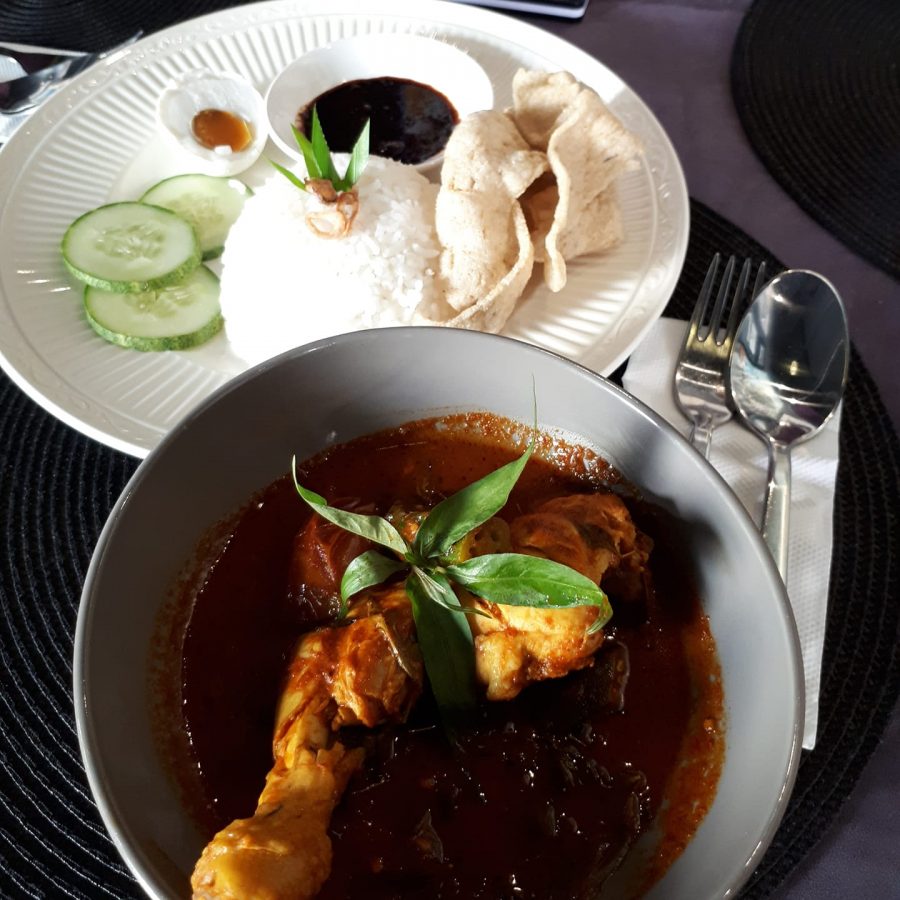 The difficulty of finding authentic Johorean cuisine in Penang is a thing of the past since this restaurant opened its doors a few years ago. Their Botok-Botok, pureed fresh fish marinated with thick coconut curry and steamed in a wrap of edible leaves, has been topping the charts. But don't discount other equally delectable dishes such as Soto, Lontong, Gado-Gado, Asam Pedas and Laksa Johor. The latter's broth has a thicker consistency as compared to Penang-style laksa and noodles are replaced with spaghetti. History traces back that a former Sultan of Johor encouraged the noodle swap following a visit to Europe. For dessert, pulut hitam and pengat pisang won't disappoint.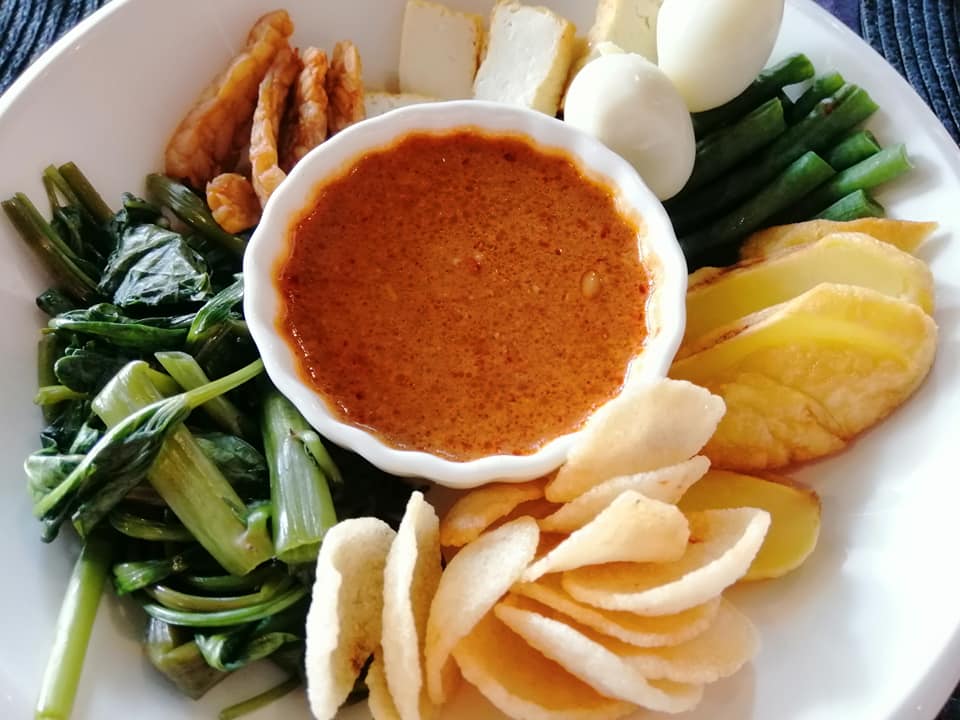 Location: 104, Jalan Masjid Kapitan Keling, Georgetown, 10200, Penang
TeoChew Porridge Kedai Kopi Bee Hong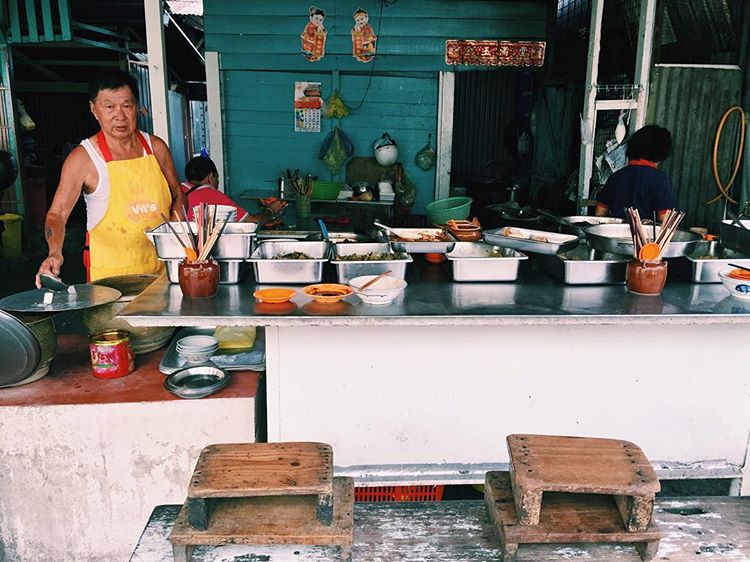 This unpretentious Teochew porridge stall has not only stood to the test of time but has also held traditions close to heart. By tradition, we mean the unique seating style which the western world dubs as the "Asian squat." For more than 70 years patrons have come here for a heavy lunch; sitting on short stools while eating over bench tables. Teochews from China back then were known to be shorter in stance hence stools were considered basic comfort for seating, which gradually shifted into practice. The porridge is cooked in huge cauldrons and can be paired with an array of Chinese-styled dishes. Popular side-dishes include radish soup with dried cuttlefish, black vinegar pig's trotter, Chinese watercress with pork ribs, and a variety of pickled vegetables. Come for the experience, stay for the flavours.
Location: 161, 111, Jalan Magazine, Georgetown, 10300 Georgetown, Penang
Tokma Malay Kitchen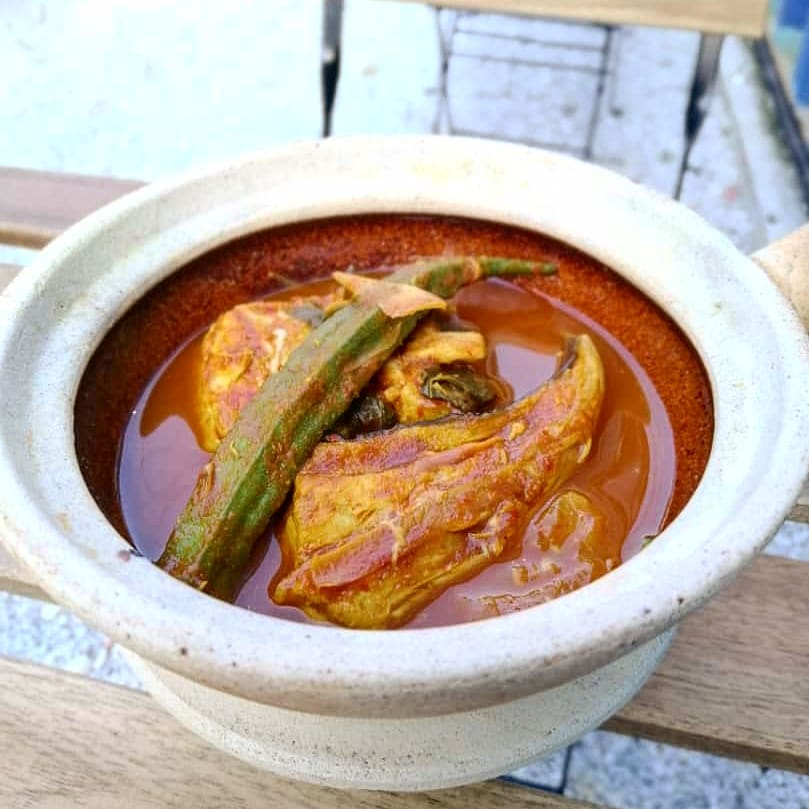 While both indoor and outdoor spaces maintain a homey feel here, it's the food that wins hearts. Tauhu sumbat (stuffed tofu with peanut sauce) and Otak-Otak (grilled fish cake) are common picks for starters, while Assam Pedas, Chicken Rendang, and Chicken Curry hint authenticity at every mouthful; a result of heirloom recipes and techniques. Wrap it all up with their signature, award-winning mocktail called Teh Malaya and if you surprisingly still have some stomach space left, dig into their Bubur Kacang Merah (a traditional red bean soup) for dessert.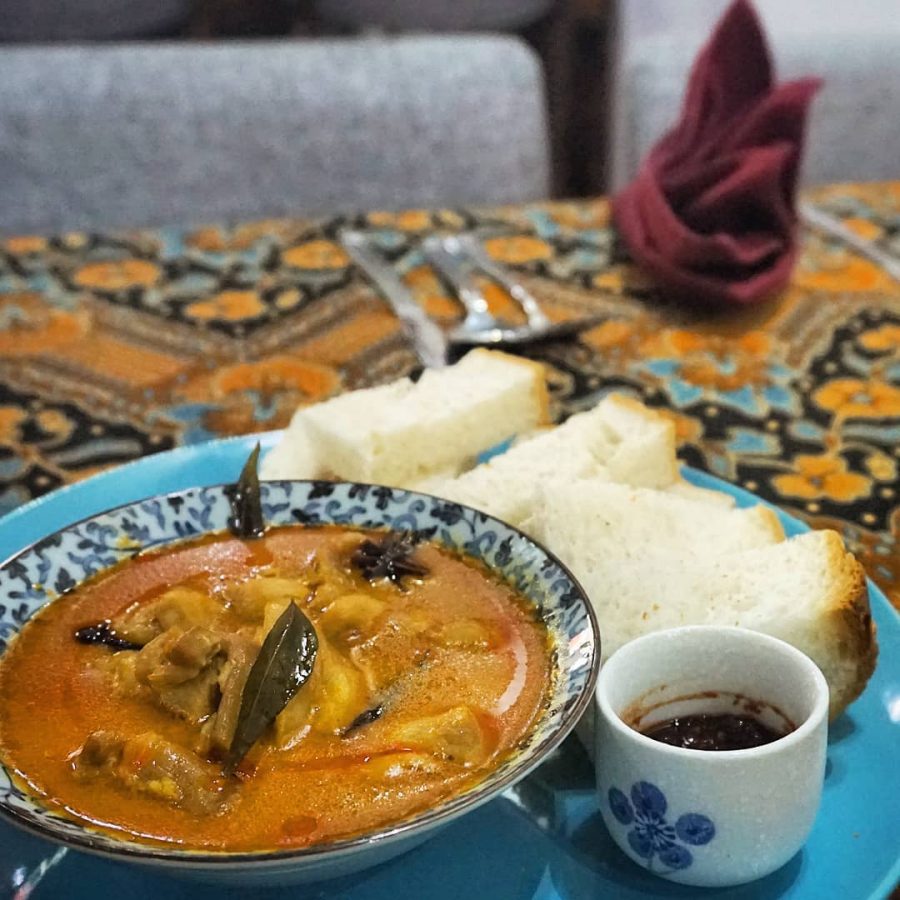 Location: 249, Lebuh Kimberley, Georgetown, 10100, Penang
Auntie Gaik Lean's Old School Eatery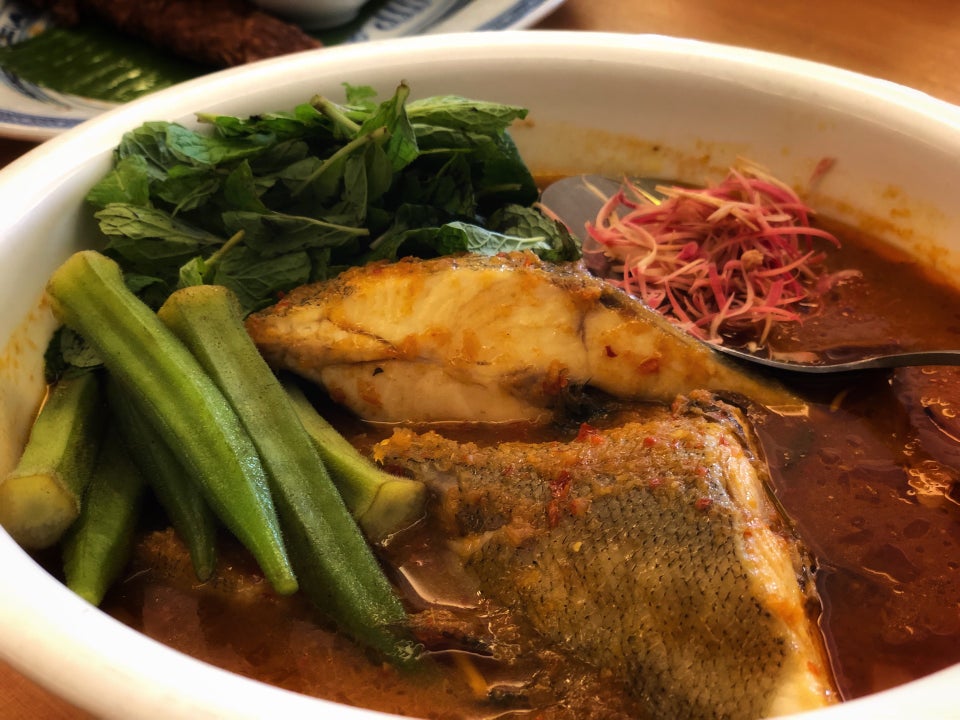 The fact that you know it's always crowded at this celebrated eatery is a testament to their authentic ethos. Their focus on sticking to timeworn recipes have resulted in a fun interplay of flavours, no matter what your pick is from the extensive menu. Classics such as Nyonya Chicken Rendang, Assam Prawns, Nasi Ulam, Fish Curry Tumis, and a rare snack called Pie Tee are regarded as second-to-none by their regulars. Sago Pudding, Bubur Chacha and Pulut Hitam serve as a reminder that dessert should not be overlooked.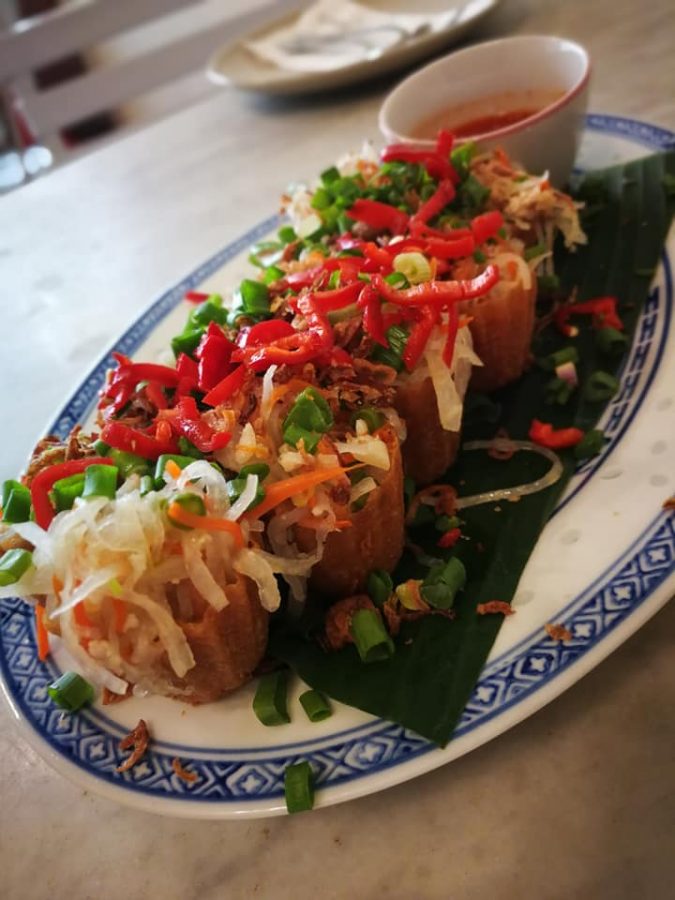 Location: 1, Bishop Street Georgetown, 10200, Penang
Cafe Lagenda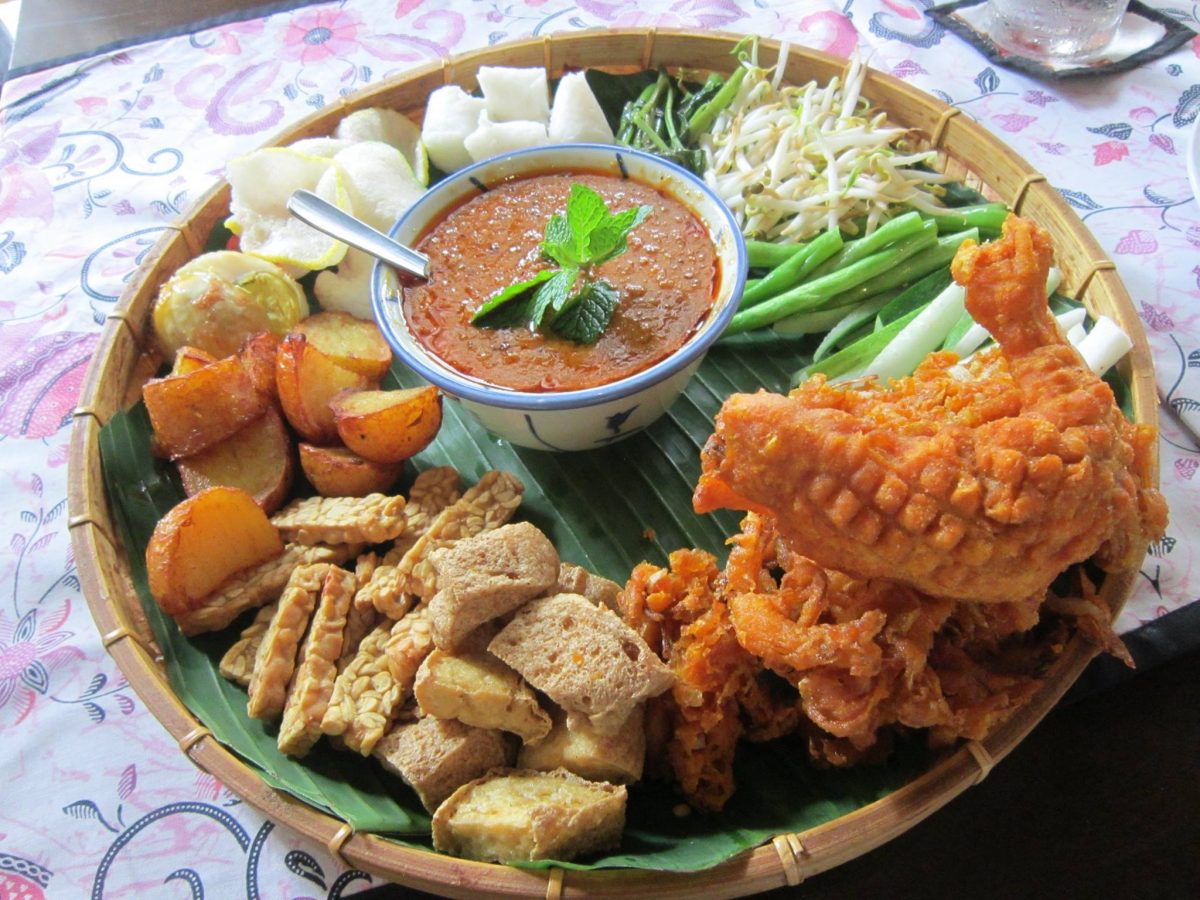 A cosy and picture-perfect dining space on Campbell Street called Cafe Lagenda is a true Malay food lover's dream come true. Boot with Gado-Gado – a platter of deep-fried snacks and vegetables served with spiced peanut sauce, followed by Belalang's Chicken Rendang – tender chicken cooked in thick, coconut milk-infused gravy and Ikan Bakar Pancha Delima – grilled seabass marinated with local herbs. The best part is most dishes are paired with Nasi Kerabu (traditional blue-coloured rice) and their signature "Congkak Platter" filled with kerabu telur (egg salad), air assam (tamarind sauce), jelatah (pineapple-cucumber salad), sambal oelek (spicy paste), kacang botol (winged beans) and vegetable crackers. Each dish may sound like a tall order, but they certainly deliver on excellence.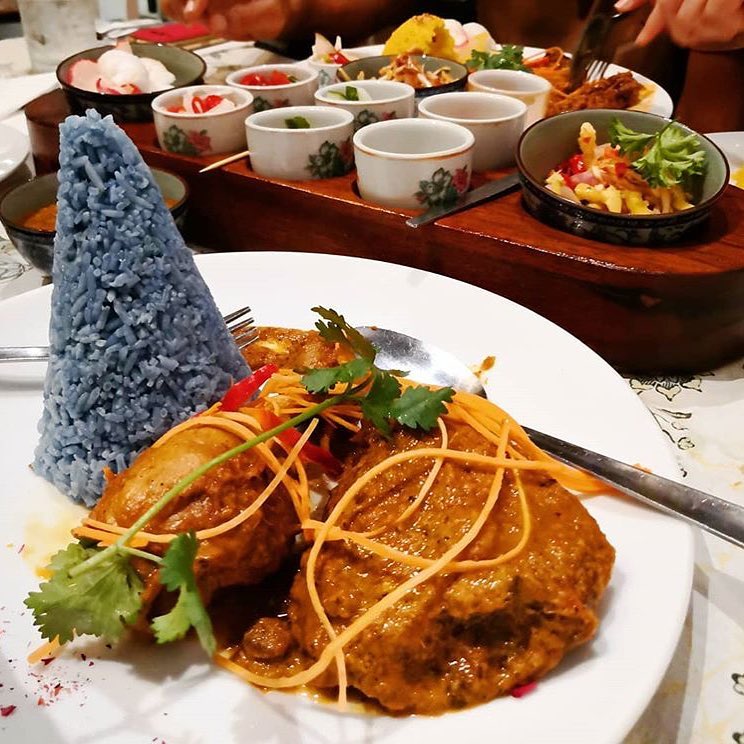 Location: 43, Lebuh Campbell, Georgetown, 10200, Penang
Mid Gulai Kawah Sungai Dua
What comes to mind you ever hear of banana stem curry? Probably not a whole lot as it's a very obscure dish that doesn't get much exposure outside of the more rural villages and smaller towns in Malaysia such as Baling, Kedah, and it's also often served at traditional Malay weddings. However, at this humble restaurant, it's a daily lunch fix. Upon stepping in, it's impossible to miss the huge woks of sizzling banana stem curry. The stems are cooked to perfection, offering a tender bite to complement the richness of the stew. Other dishes itching to take the mantle are ikan bakar, siput sedut, crispy fried chicken and other local Malay dishes. Another comforting part is there's no worries of an exploding bill at after eating as much as you want.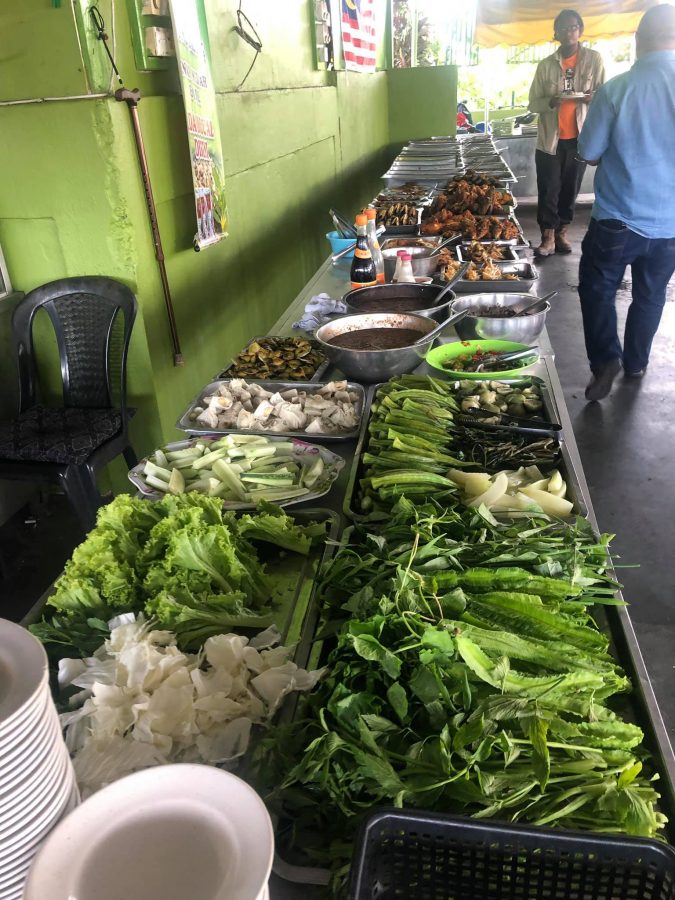 Location: Jalan Sungai Dua, 13800 Butterworth, Penang
Muthu Restaurant Chettinad Mess
Is your belly begging for an authentic Indian banana leaf meal? Then this hidden gem is the place to be. Sans a signboard, their popularity is in no small part derived from the reputation of their Crab Masala and Crab Rasam (tamarind-base gravy), supplemented by a variety of curries and stir-fried meats. Crab dishes commonly come with an expensive connotation but it's rather reasonable here considering the generous portions.  Add to that consistently addictive flavours, and you'll understand why this modest restaurant has remained in every patron's good book. Remember to wrap up with a glass of mooru, a traditional yoghurt concoction.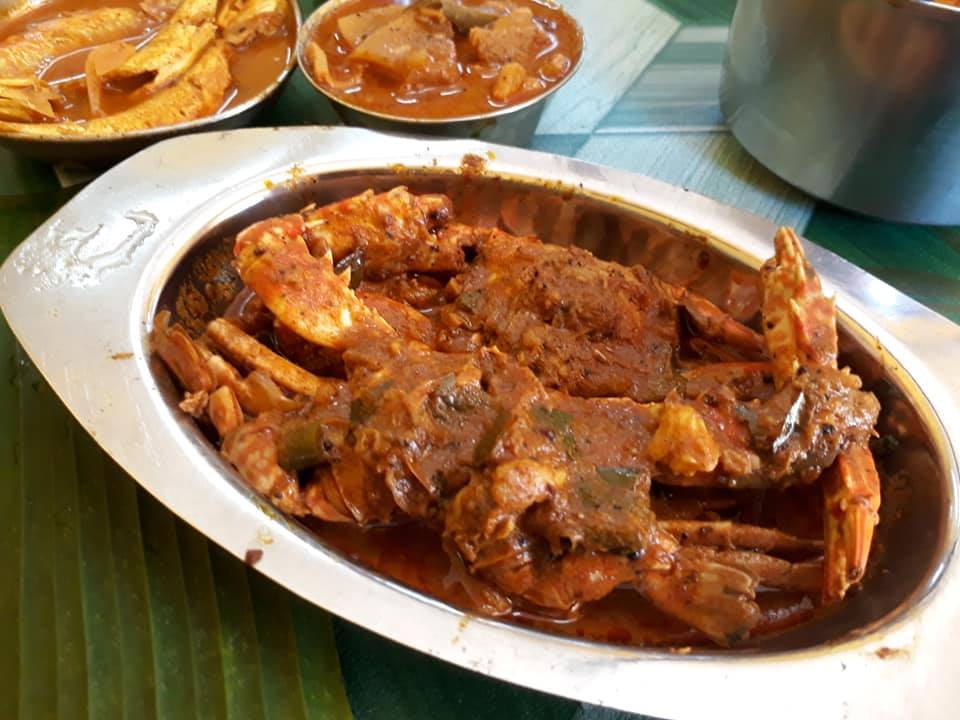 Location: 143, Lebuh Acheh, George Town, 10300 George Town, Pulau Pinang
Jawi House Cafe Gallery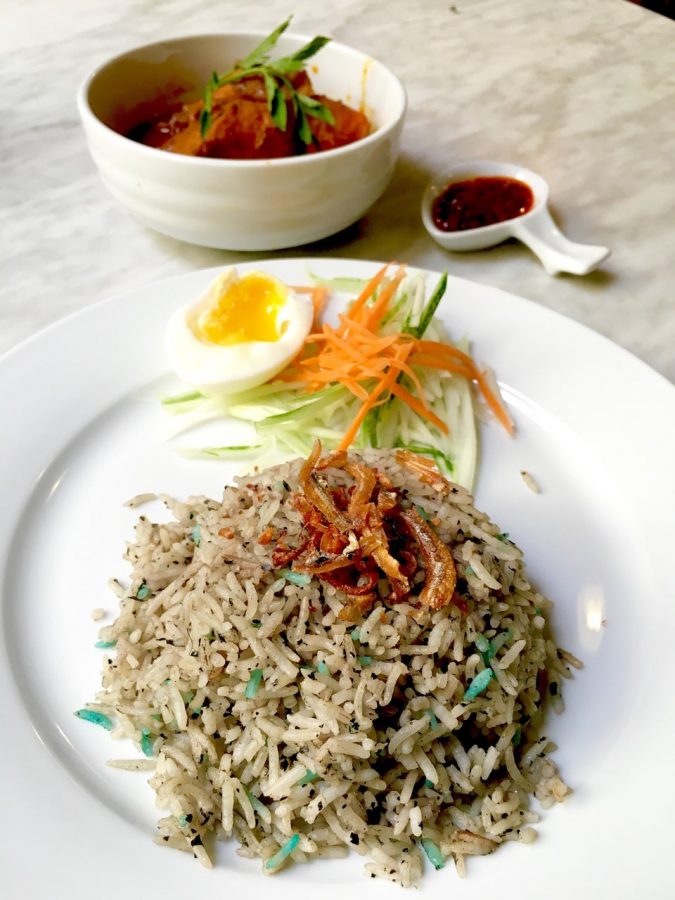 Down by Armenian Street, you'll find a cosy restaurant which also doubles as a gallery. Similar to its atmosphere, the menu is embedded with history featuring cross-cultural flavours of Malay, Indian, Persian, and Arab ancestries. Remember to leave your diet plans at the door and dig in their signature Lamb Masala Briyani, Laksa Lemak, and Lemuni Rice with Chicken Curry. You'll also need to try Jawi House Arabian Sherbet, a visually-arresting drink made of rose syrup and milk, added with basil seeds, Malva nuts and katira (olibanum gum resin).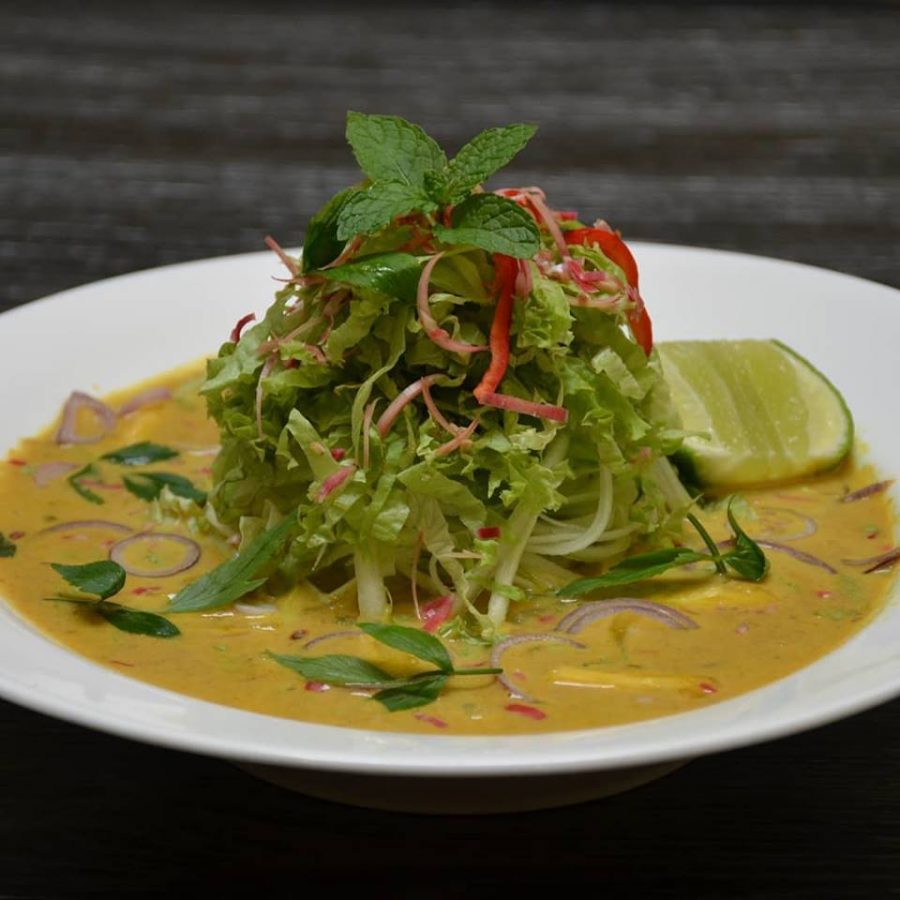 Location: 85, Lebuh Armenian, George Town, 10200 Penang
Restoran Kak Sal Kelate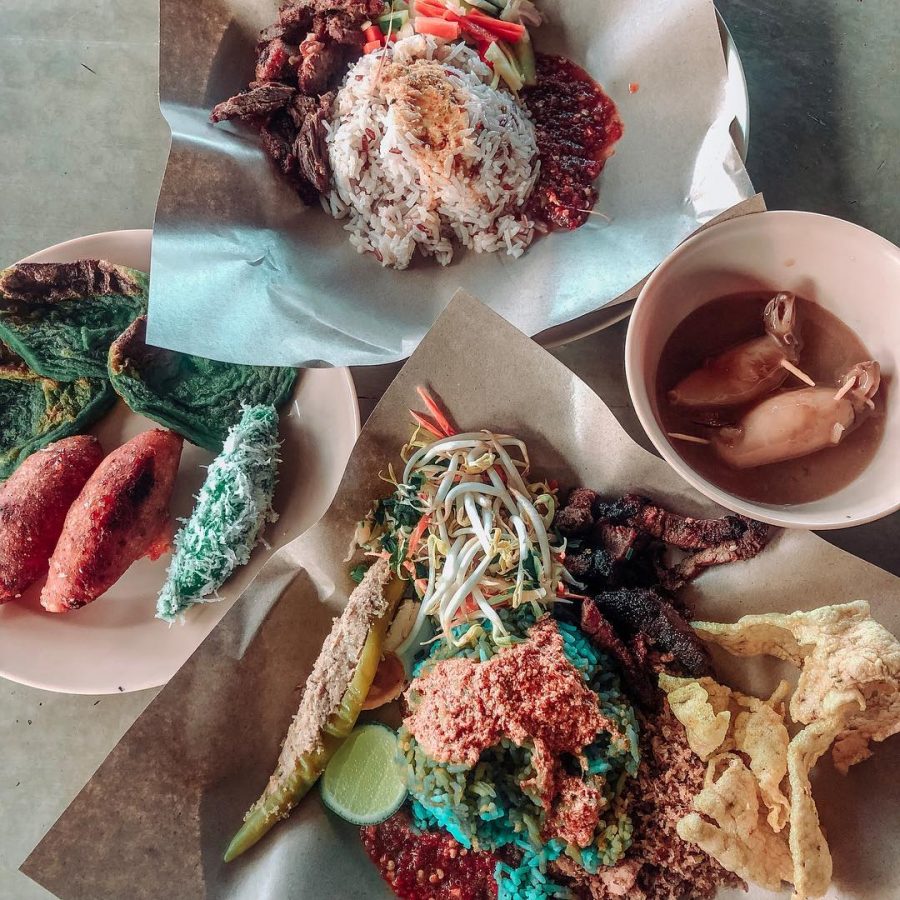 The outlook of this restaurant may not speak opulence, but the menu screams indulgence. The marriage of local spices and fresh ingredients have got patrons not getting enough of Kelantanese flavours. Nasi kerabu and Nasi Dagang are top sellers, complemented by an array of savoury meats and seafood. Another rule of thumb is wrapping up with a traditional Malay snack called Akok or a creamy Pulut Durian. If colours and creativity are calls for Instagram posts, you would have a field day here.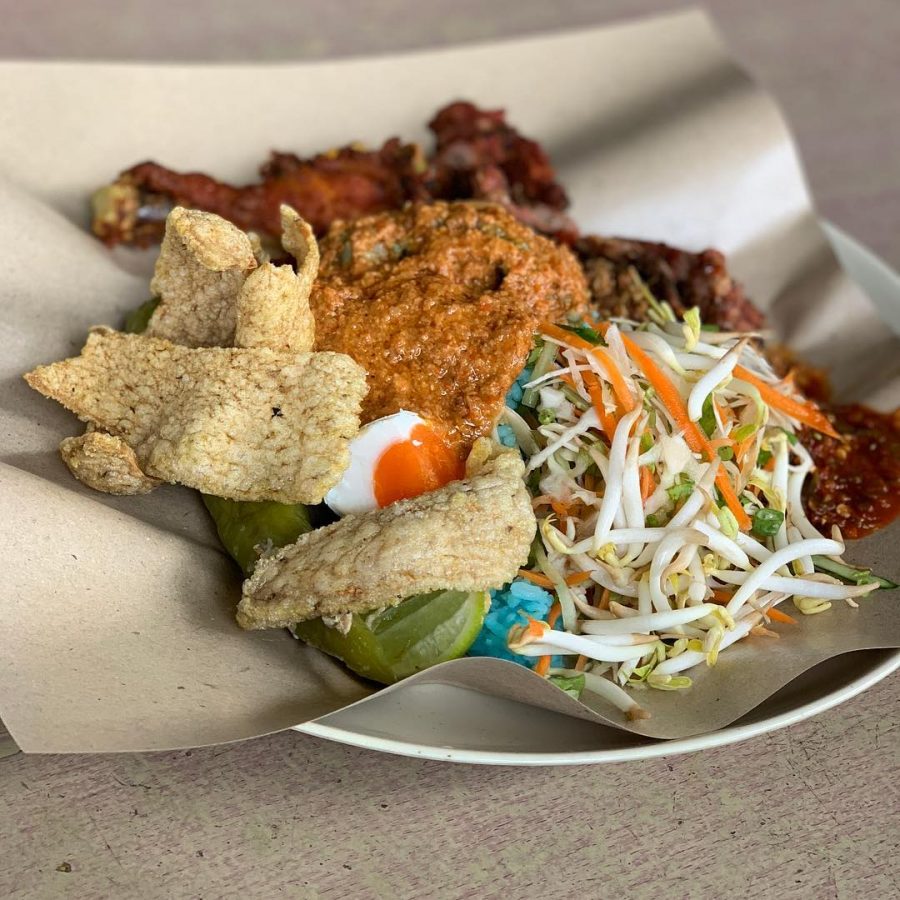 Location: Simpang Hiway BKE, 13500, Jalan Permatang Pauh, Taman Janggus, 13500 Permatang Pauh, Penang
Moh Teng Pheow Nyonya Koay Penang
For many of us, nothing makes us happier during tea sessions than a plateful of traditional Nyonya kuihs. And there's no better place to get a delectable fix than at this local factory which has been operating for more than 70 years. Not to be missed are Seri Muka, Kuih Bengka, Kuih Talam, and Pulut Taitai. Besides the gorgeous colours, the authenticity of the dainty delights that are hinted in every bite is a result of years of expertise and old recipes. If you're coming in with a huge appetite, you're in safe hands too. Their Nasi Kunyit with Chicken Curry, Assam Laksa and Nasi Ulam are as delicious as they appear.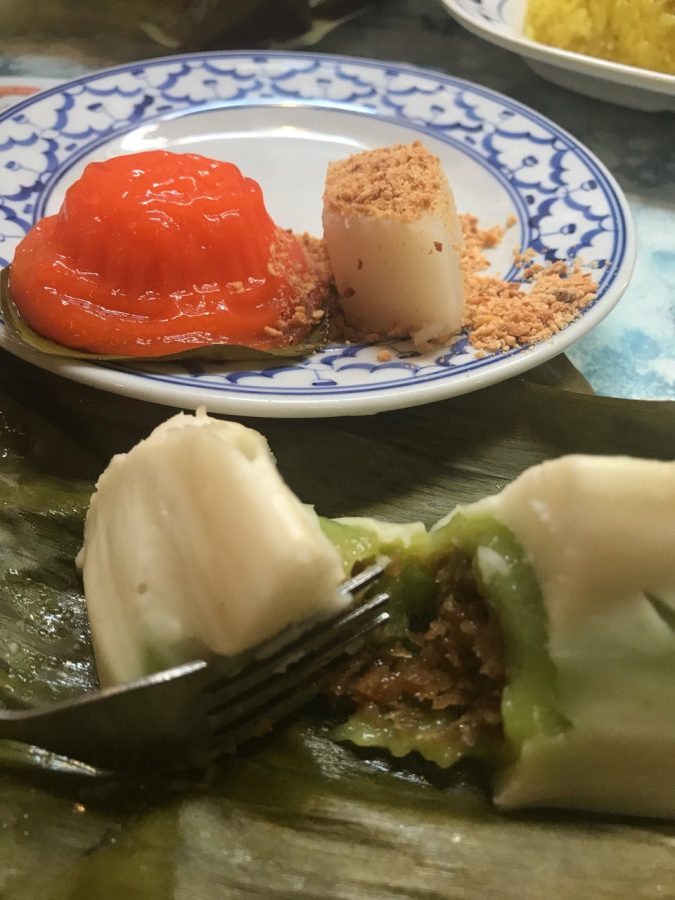 Location: Chulia St, Jalan Masjid, 10200 George Town, Penang
Tek Sen Restaurant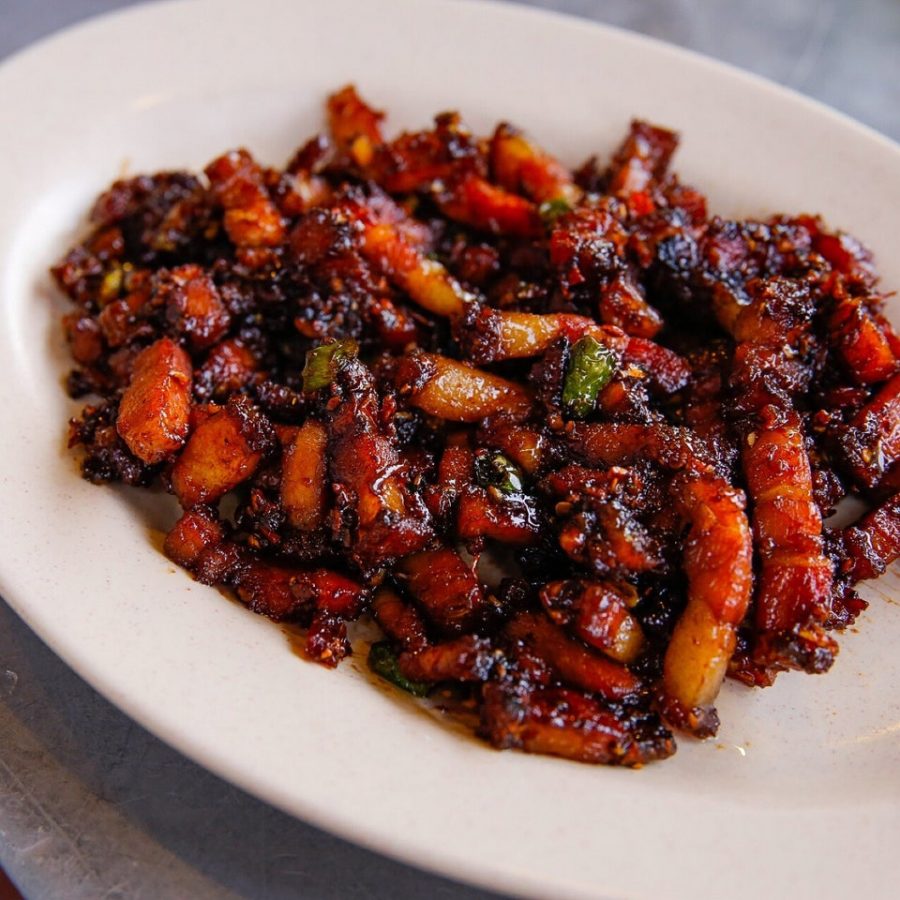 This famous restaurant, which first started as a little stall, has been around since 1965 and is still getting rave reviews for their authentic Chinese cuisine. You can judge from the constant crowd that you're surely into something satisfying. Their best-selling dish is the Double Roasted Pork with bird's eye chilli, put together by a delicate sticky-sweet sauce. Other must-tries include Assam Prawns, Steamed Fish, Fish Curry and Stir-fried Potato Leaves. Expect a clean hit of spices on the palate with prices that are good on the wallet.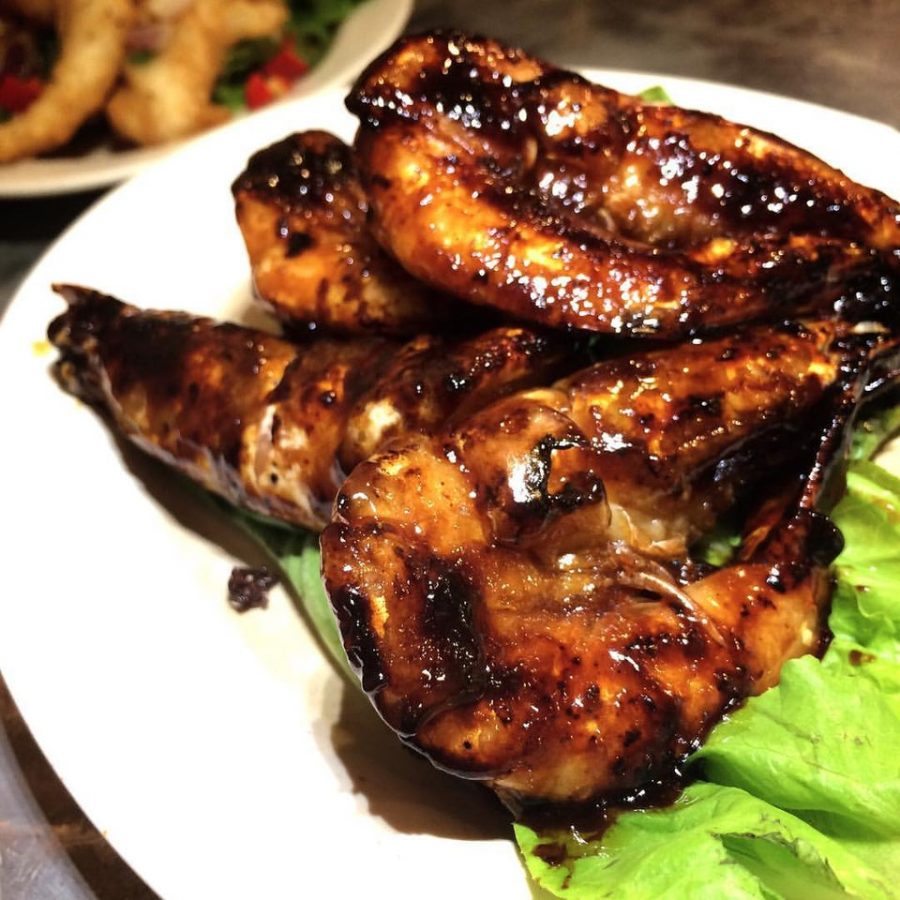 Location: 18, Lebuh Carnarvon, George Town, 10100, Penang
Passions of Kerala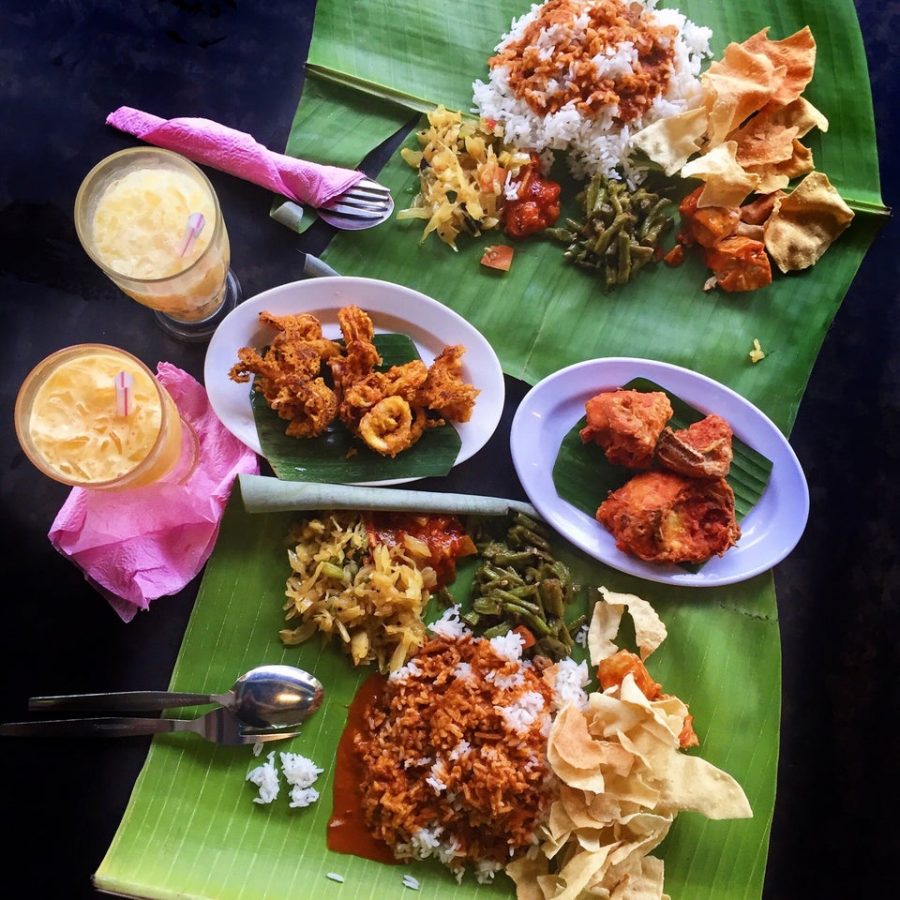 Thick curries and savoury sides are what many look for in an authentic South Indian banana leaf meal, and here at this restaurant, your wish is deemed granted. Kerala-centric dishes does not only emphasise a heady mix of spices but also uses a generous amount of coconut milk and grated coconut which produces a thicker concoction and additional depth of flavours. Your order: Fish Curry, Mutton Curry, Chicken Varuval (dry-fried chicken), batter fried calamari, made-to-order fried bitter gourd and okra, and mango lassi (a yoghurt-based drink). This is a fool-proof formula of most customers who return again and again.
Location: 3 & 5, Lorong Endah 4, Taman Brown, 11700 Gelugor, Penang
Sajo Cafe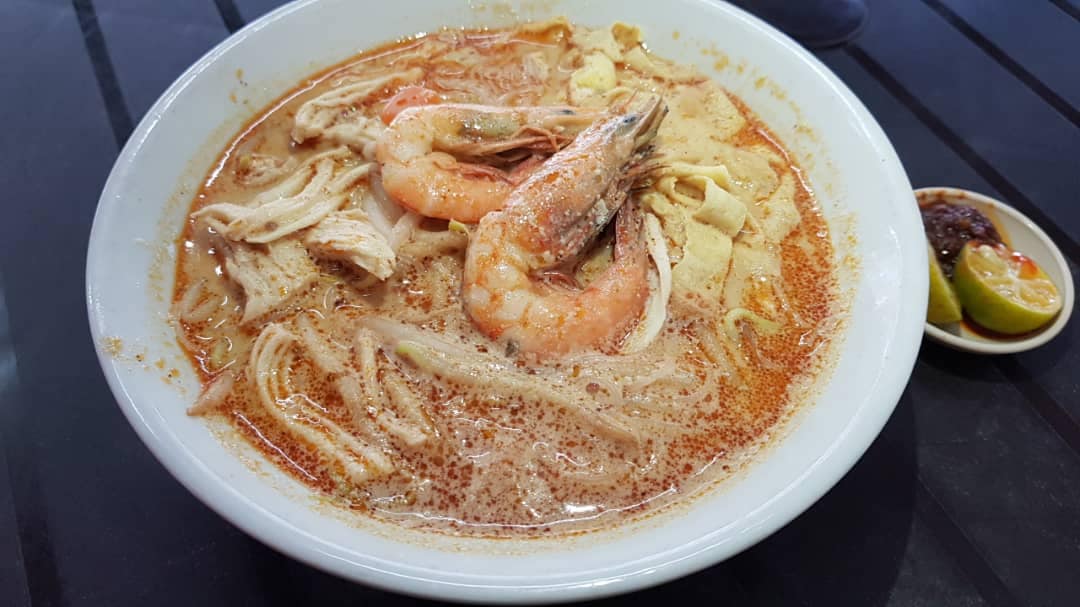 You haven't done exploring Air Itam properly if you haven't tried a few bowls of Sarawak Kolo Mee and Sarawak Laksa at this modest restaurant. The original version of the Kolo Mee is infused with pork oil and minced pork soy sauce, topped with spoonfuls of minced pork and char siew. The Red Sauce Kolo Mee is pretty much the same besides the addition of the red sauce itself. For additional oomph, pair the springy homemade noodles with their braised egg. The laksa features vermicelli noodles, prawns, chicken slices, shredded omelette, and herbs drenched in a rich, creamy broth, with chilli sambal and lime as condiments. Without the airfare, your taste buds take a trip to East Malaysia.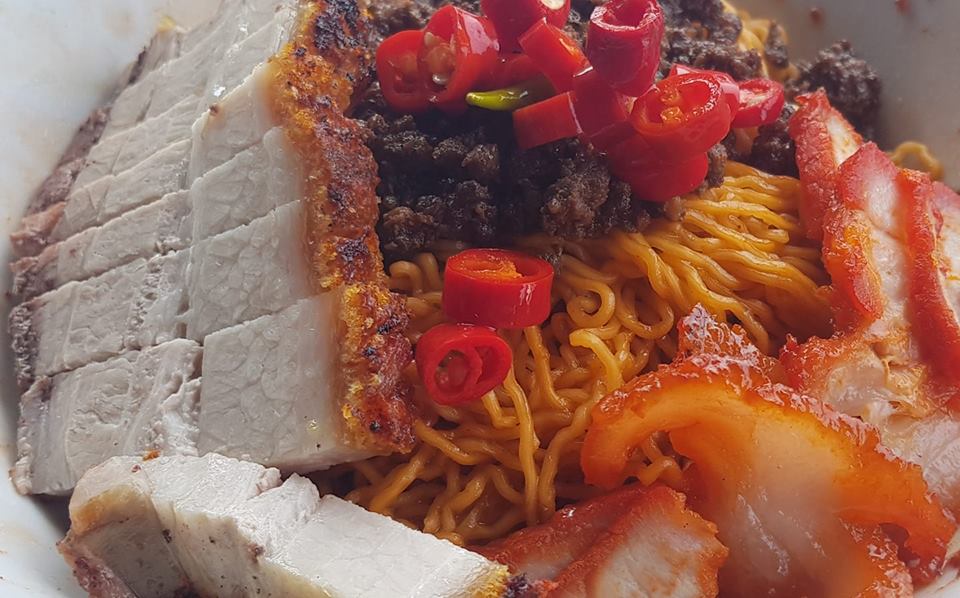 Location: 2G-01-09 Medan Angsana, 11500, Ayer Itam, Penang