Put the Power Back in Your Diet With Superfood Recipes
Another two weeks are slated for the MCO, and by now it's not too far-fetched to assume that your body has adapted to a whole new routine (according to studies that say it takes only 21 days to build a new habit).
Unless you have managed to keep daily healthy eating habits uninterrupted, here are some recipes for those who need a little pick-me-up in the power foods section to help get gut systems in a little better working order.
Basic Almond Milk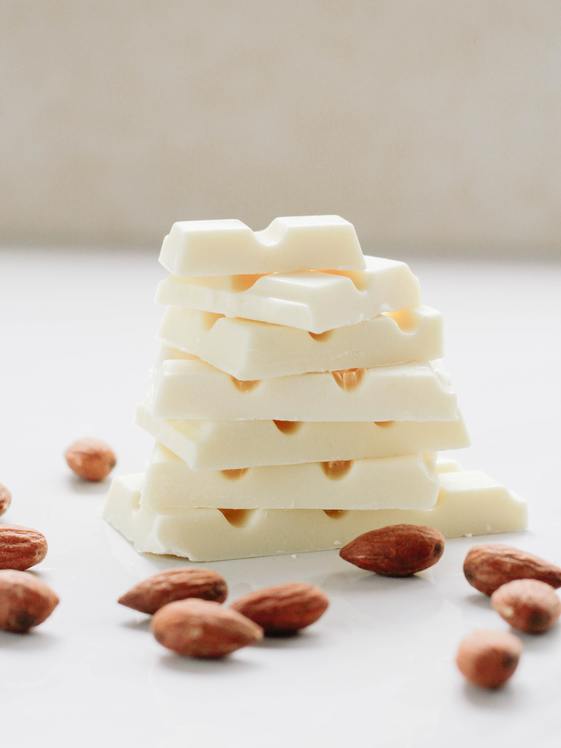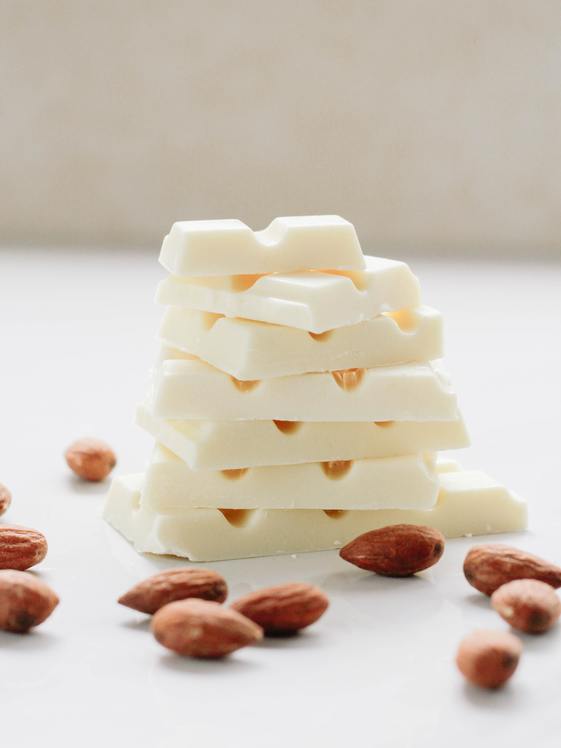 An alternative to usual dairy options, and less diluted than store-available brands, this nut-based milk is packed with antioxidants and low in calories, and might be the best guilt-free accompaniment to your comfort food indulging.
Ingredients
1 cup almond, soaked overnight
3 – 4 cups water
pinch sea salt
2 Medjool dates, pitted
1 tablespoon coconut oil (optional)
1 teaspoon vanilla extract
Method
Soak almond for 8-12 hours, or overnight.
Blend water and almonds in blender until smooth.
Strain the mixture through a nut milk bag, or fine mesh strainer.
Clean the blender jug and pour the strained almond milk back in.
Blend the remaining ingredients until smooth.
Almond milk is ready to serve, or keep chilled in the fridge.
Notes
Leftover pulp from making almond milk can be dried in a thin layer on a dehydrator tray for 8 – 12 hours, or dry it out in the oven on low heat. The result is almond flour which works wonderfully in raw pastries, breads, and crackers.
Superfood Seeded Bar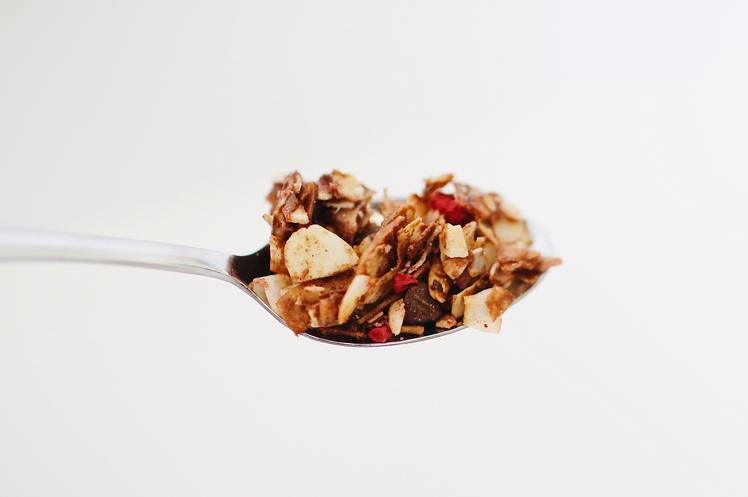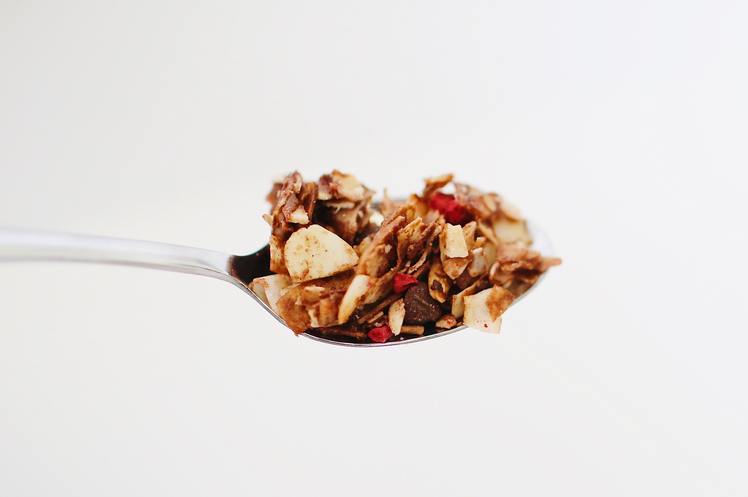 Similar to a granola bar, a Superfood Seeded Bar incorporates ingredients from every category and are a great source for a well-balanced nutrient snack all in one bite.
*Makes about 1 dozen.
Ingredients
1⁄2 cup almonds, ground into a fine powder
3 tablespoons sunflower seeds
3 tablespoons pumpkin seeds
2 tablespoons sesame seeds
1 tablespoon flax seeds, soaked for 2 hours and drained
1 tablespoon cacao nibs
2 tablespoons goji berries
3 tablespoons sweetener
1⁄2 tablespoon superfood powder
1⁄2 teaspoon vanilla extract
1⁄4 teaspoon salt
Method
Mix all ingredients in a large bowl until well combined.
Spread evenly on a lined dehydrator tray.
For a raw option: Dehydrate at 48 °C for 10 to 12 hours until dry, but still chewy.
If using an oven, bake at 100 °C until desired texture, or bake at higher temperature for crunchy texture.
Slice into 2 inch squares.
Superfood Chocolate Truffles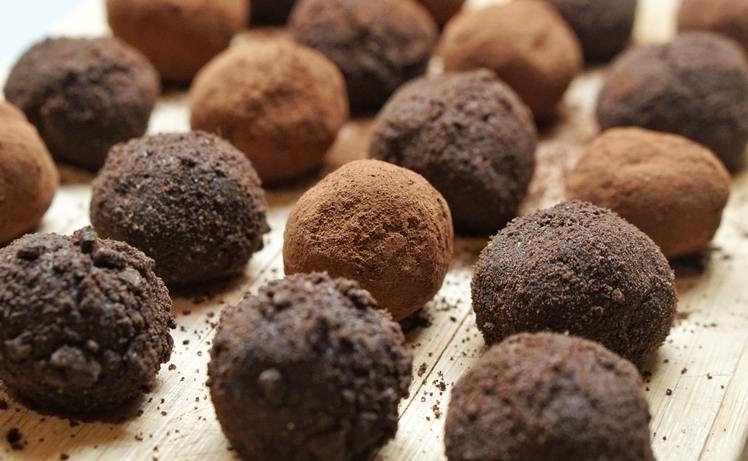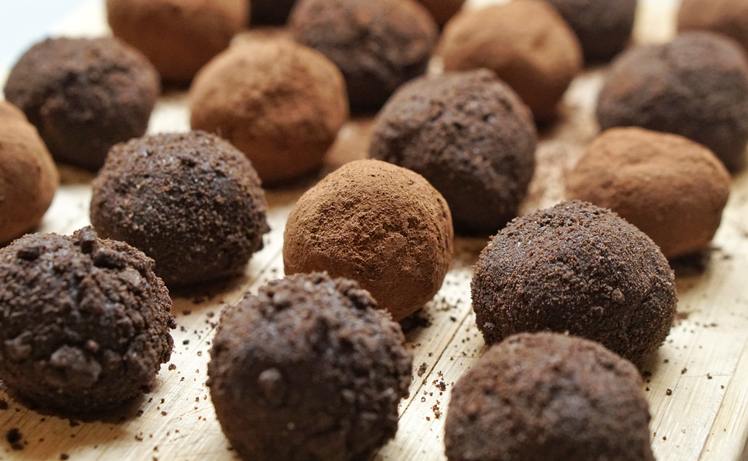 This vegan-friendly chocolate truffles are great for that daily snacking without the fear of sugar and fats going to the unmovable places!
Ingredients
3⁄4 cup (packed) soft Medjool dates*, pitted and soaked in hot water
2 tablespoons cacao powder
2 tablespoons coconut sugar or other sugar
2 – 4 tablespoons superfood powder
1 1⁄2 tablespoons coconut oil
1 tablespoon nut butter (peanut, almond or cashew)
pinch salt
2 tablespoons cacao nibs
Method
Combine all ingredients except for the cacao nibs in a food processor and process until a dense dough has formed.
Add the nibs and pulse a couple of times to combine, leaving in some textural crunch.
One heaping teaspoon at a time, roll into 1-inch balls.
Roll the truffles on a plate of superfood powder to dust exterior before refrigerating.
Refrigerate for a minimum of 1 hour before serving. Always serve chilled or truffles will be too soft. Power balls can be stored in the freezer.
Notes
Add or substitute ingredients to create different flavours.
Some flavour combination and ideas for power balls:
Chocolate all the way
Orange and poppyseed
Refreshing lemon zing
Coconut and goji berry
Matcha green tea
Blueberry and coconut
Sesame and honey
Banana and peanut butter
Special thanks once again to MIB College (formerly the Malaysian Institute of Baking) for these recipes!