Prego at The Westin Kuala Lumpur Offers New Menu: Snapshot
Chef Marco De Cecco continues to showcase the artistic flavours of Italy via Prego, The Westin Kuala Lumpur's signature Italian specialty restaurant with a whole new menu!
Taking much of his culinary inspiration from his own childhood and experiences travelling across his homeland, Chef Marco proclaims "Mangia, Mangia!" or 'eat,eat!'. Prego's rustic, home style Italian favourites remain prepared in its large central open kitchen—bustling, boisterous, and friendly—everything an Italian household is beloved for.
Among the gourmet homemade goodness ready to cater to an intimate dinner for two, or a whole power lunch setting are Asparagi e Gorgonzola (blanched asparagus with Gorgonzola drizzle and poached egg). Even picky eaters would be curious to sample the acquired taste of asparagus as the salty sweet combo of Gorgonzola cheese and egg yolk works well as an accompanied sauce.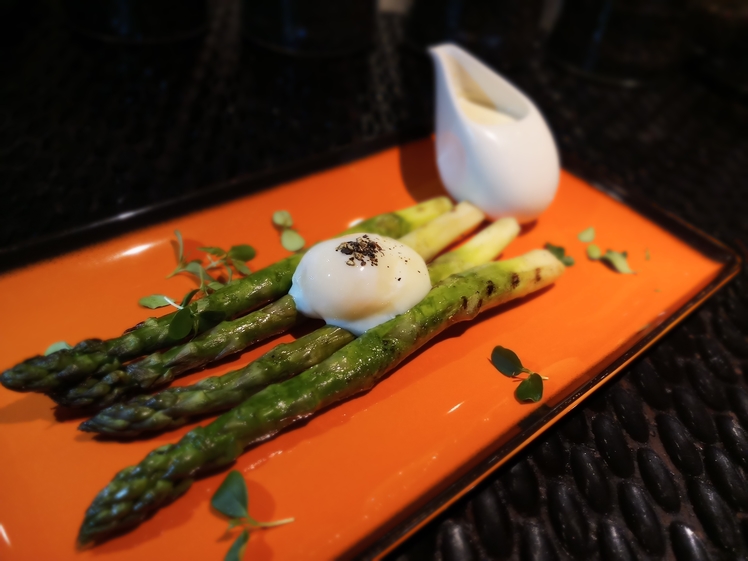 We loved the Ricostruzione Di Un Fungo (Reconstruction of a Fungus), which was beautifully seared scallop topped with the head of a mushroom. Adorable beyond words, the fresh briny taste of the shellfish paired with the chewy earthy flavour of mushroom encouraged more than just a singular sampling.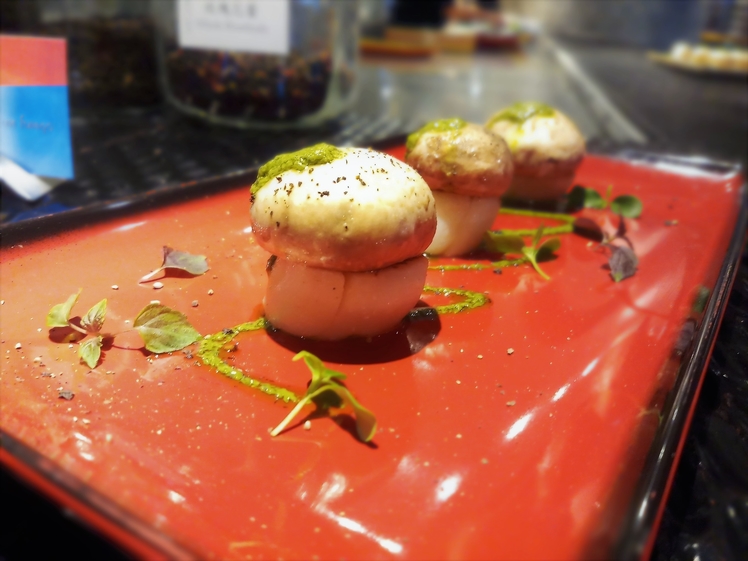 The Tagliatelle Gamberi e Capesante (Shrimp and Scallop Noodles) presented the quintessential Italian seafood serving, with squid ink pasta, juicy fresh prawns, slices of scallop, and hints of sprouts.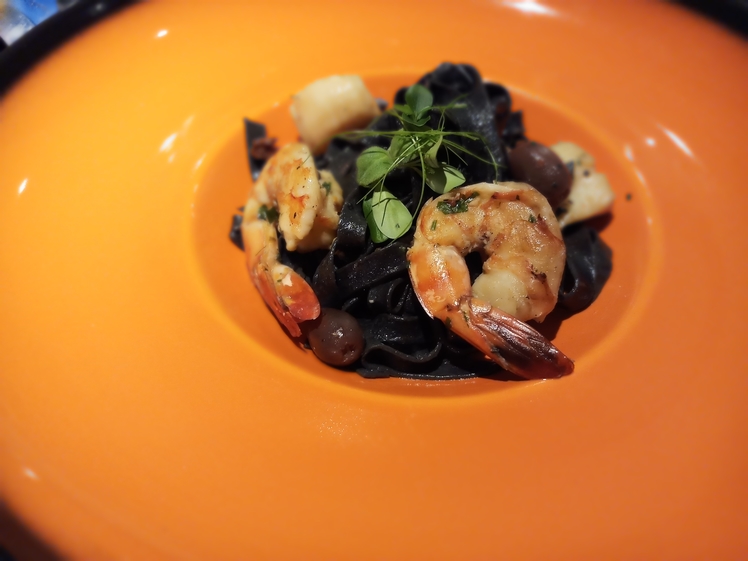 Following up with a Risotto Gamberi e Porro (Shrimp and Leek Risotto), the garnishing of crispy deep-fried scallions made each mouthful a pondering taste, with the creamy risotto buttering the tongue before the sharp tartness of the scallion crunch kicks in.
Pasta lovers might also want to partake in the Pasta Divina, featuring a Mediterranean cacophony of ingredients. Most might write it off as any other seafood pasta, but the addition of croutons soaked in olive oil provided fun bites between mouthfuls.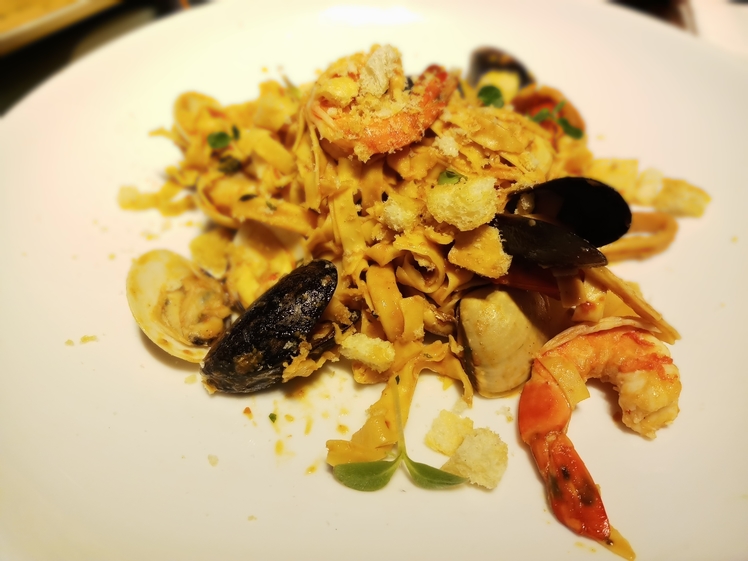 An Italian kitchen is definitely not complete without the offerings of pizza! With Prego's wood fired oven, you can be sure to find authentic hand-tossed dough with all the fixes, such as the new Pizza Capricciosa topped with mozzarella, mushroom, ham, artichoke, and tomato!
Prego at The Westin Kuala Lumpur is operational from 11.30am to 2.30pm (Lunch), 2pm to 6pm (Monday – Saturday Afternoon Tea Time), and 6pm to 10pm (Dinner).

For dining reservations, please contact Westin Dining at (+60)3 2773 8495, WhatsApp (+60)17 281 9231, or log on to www.thewestinkualalumpur.com.
Location and Details
Address: Prego, The Westin Kuala Lumpur 199, Jalan Bukit Bintang 55100 Kuala Lumpur
Tel: +603-2773 8495
Find: View directory for Prego here.