8 Olive Garden fan favourites you have to try
This post is brought to you in part by Olive Garden Italian Kitchen.
It has been almost three years since the renowned American-Italian family-friendly restaurant chain Olive Garden Italian Kitchen arrived on Malaysian shores. The brand first began its operation in 1982, and today has expanded to over 800 outlets worldwide including the UAE, Kuwait, Puerto Rico and Mexico.
The brand gained its popularity due to its take on modern and hearty yet authentic Italian cuisine. With such scrumptious food, it is no surprise that the restaurant is loved all over the world, including here Malaysia. As such, Malaysian fans have picked eight of their must-try items on the menu:
1. Lasagna Fritta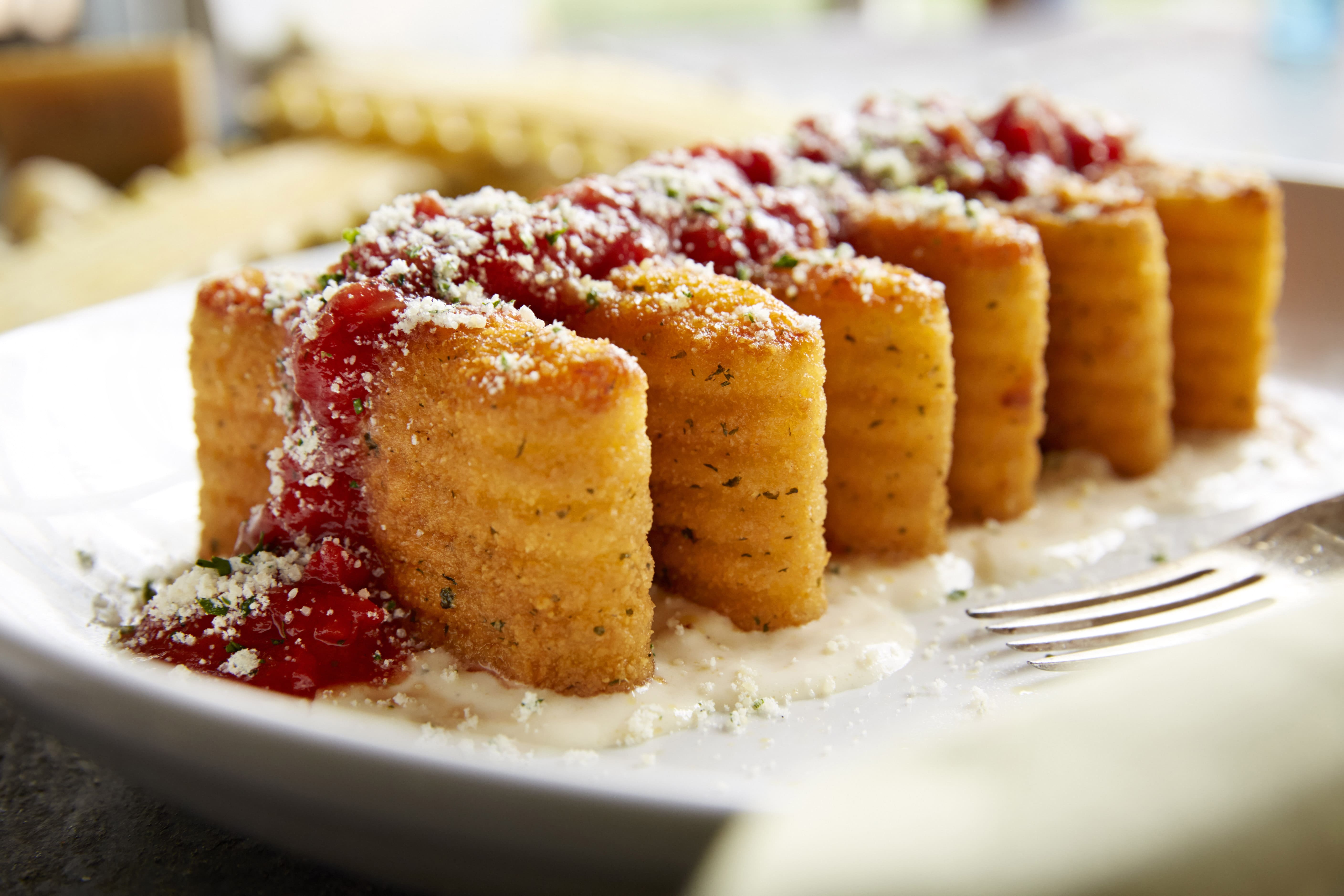 Lasagna; a great go-to dish whenever you don't know what to pick. Who wouldn't want to sink their teeth into satisfying pasta sheets cooked al dente layered with sauce and cheese before finishing it off in the oven. But at Olive Garden, this classic Italian dish has been given a revamp. The Lasagna Fritta – solo (normally RM 16.90, now on offer for RM13.90) is basically parmesan-breaded lasagna that is fried and served with creamy Alfredo sauce, then topped with more parmesan and homemade marinara. Since the lasagna is fried, you'll get a crispy yet creamy texture when you bite into it.
2. Sicilian Pineapple Flatbread
If you're a fan of pizza, then you should definitely give Sicilian Pineapple Flatbread (RM 21.90) a try. This crispy-baked pizza is topped with chicken ham, roasted red peppers, and pineapple, spread over homemade marinara with a blend of Italian cheeses.
3. Spaghetti Marinara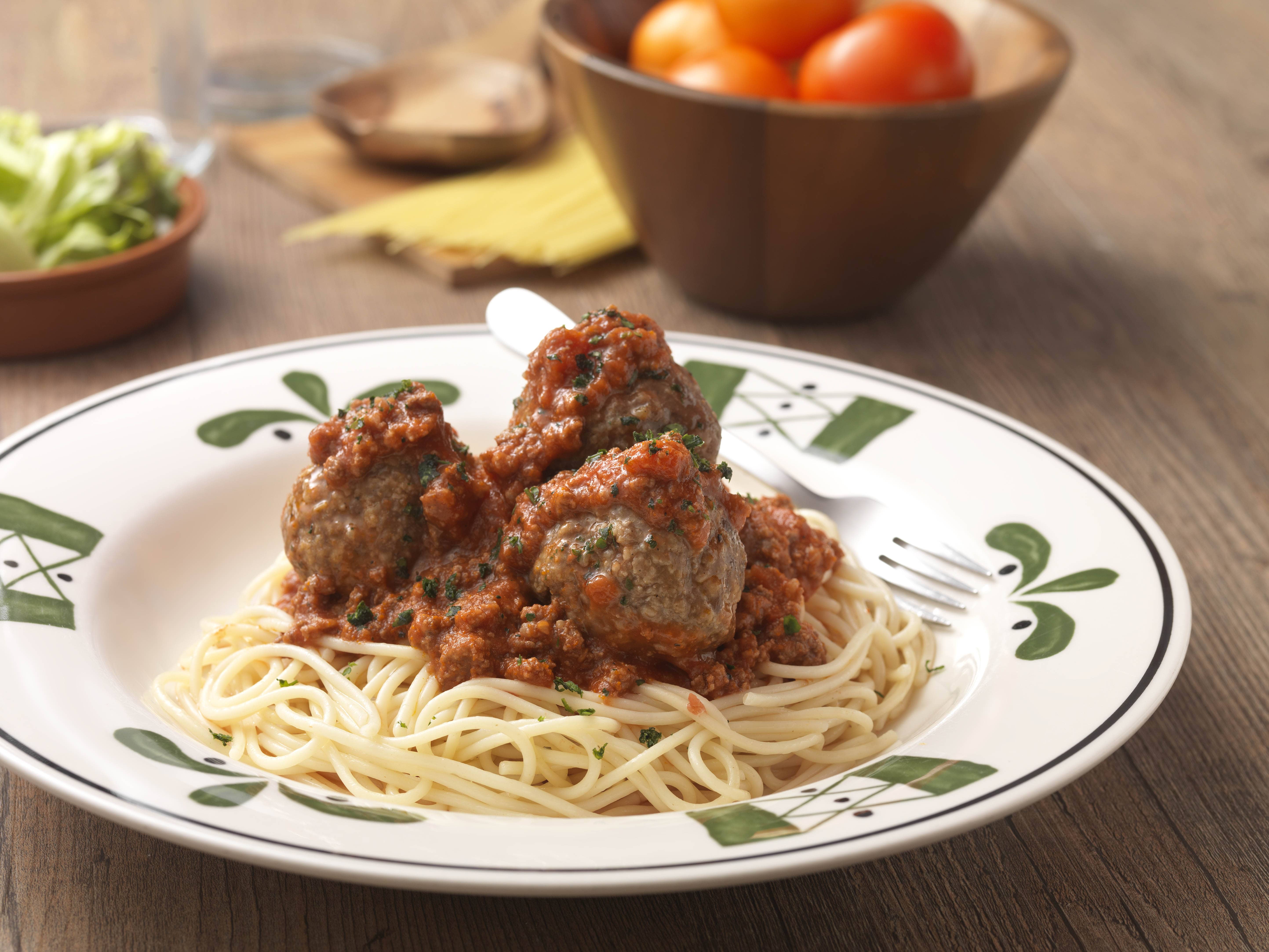 There's no dispute that spaghetti is a comfort food, but the Olive Garden's Spaghetti Marinara (RM30.60) is the ultimate comfort food. Understanding the importance of value for money, the dish is topped with a generous number of succulent and flavourful beef or chicken meatballs and served with the brand's special homemade marinara sauce that has a rich blend of tomatoes, garlic, herbs, and onions.
4. Lasagna Primavera with Grilled Chicken
If you're on a diet but still feel like indulging, then Lasagna Primavera with Grilled Chicken (RM42.30) is a perfect pick. This hand-folded lasagna filled with spinach, bell peppers, and Italian cheeses is topped with a generous serving of tomato and basil infused sauce, grilled chicken and a creamy parmesan sauce.
The well-balanced layer of pasta sheets, filling and sauces topped with grilled chicken ensures that the meal is both healthy and satisfying at the same time.
5. Chicken & Shrimp Carbonara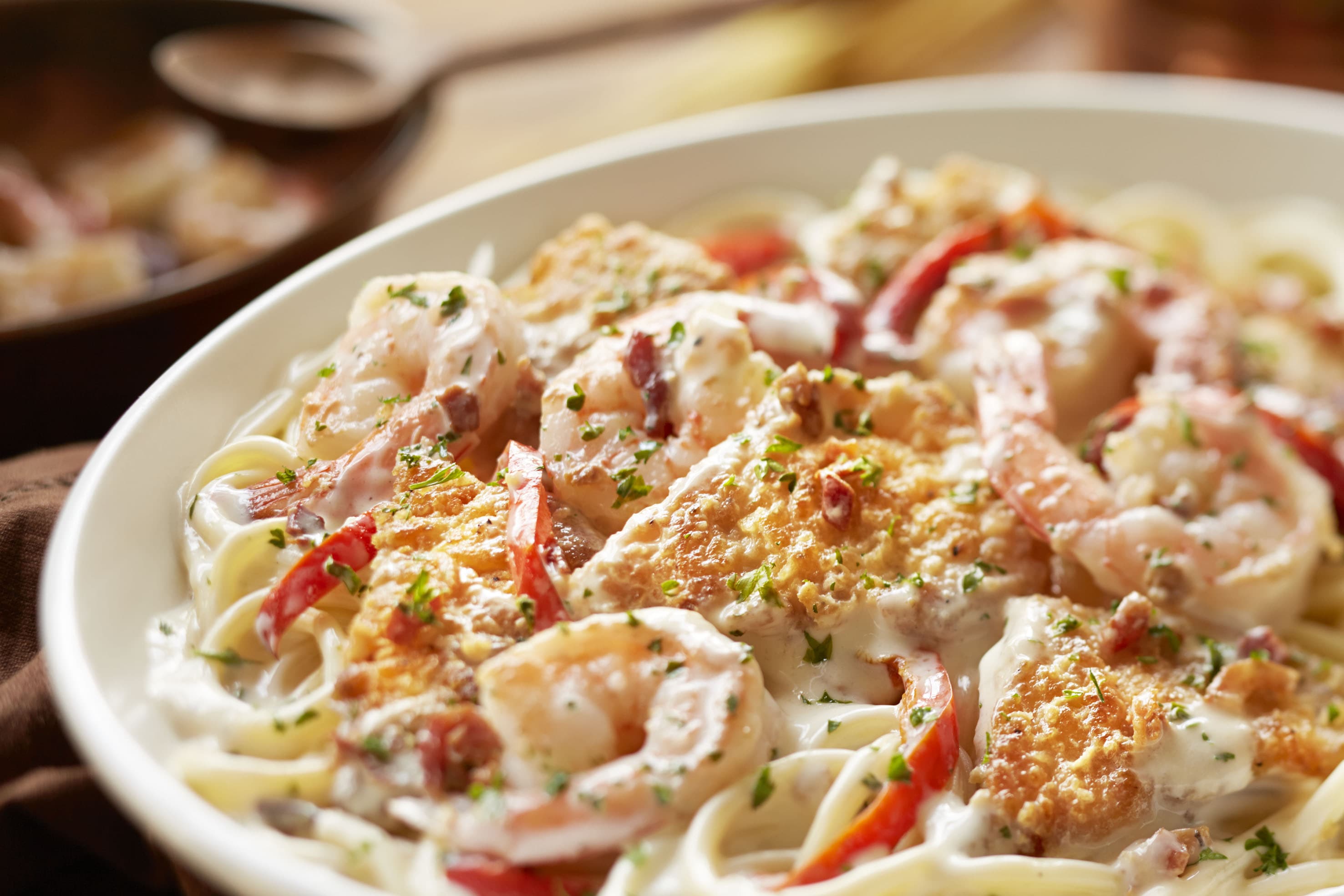 Chicken & Shrimp Carbonara (RM39.10) at Olive Garden is creamy, rich and delicious. Beautifully sautéed and seasoned succulent chicken and shrimp are combined with spaghetti pasta and tossed in a creamy sauce with beef bacon and roasted red peppers. This protein-loaded dish is both delicious and nourishing.
6. Shrimp Pasta Aglio Olio
Feeling the need to test yourself with something spicy? If your answer is a yes, then why not try the Shrimp Pasta Aglio Olio (RM31.70). Fresh and juicy shrimps are sautéed in extra virgin olive oil with ample red chili flakes, fresh basil and Italian seasoning the tossed with spaghetti. The Aglio Olio at Olive Garden has just the right level of spiciness so it heats you up without making you tear up.
7. Spaghetti Salmon Pesto
It is no surprise this is a fan favourite. Pesto spaghetti has a unique, herby and earthy taste that is well-known to any pasta lover or anyone in the culinary field. At Olive Garden, they have their own version and it's called Spaghetti Salmon Pesto (RM34.90). The dish is presented with grilled salmon topped with garlic herb butter, and served on al dente spaghetti tossed with garlic basil parmesan pesto.
8. Steak Grana Padana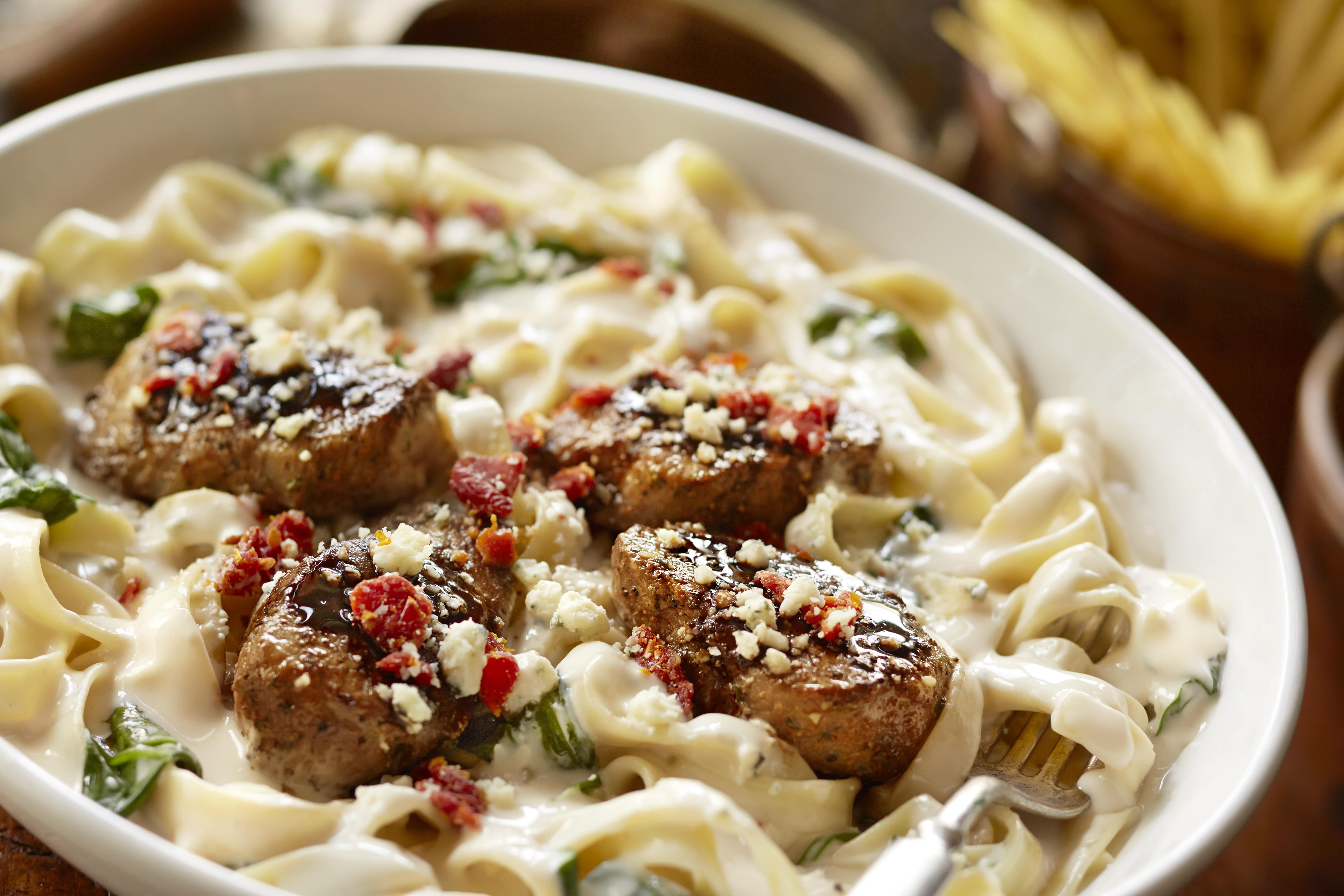 The Steak Granda Padana (RM58.20) is the grandest dish of the enitre fan favourites' list. You'll be presented with grilled steak medallions placed over fettucine alfredo tossed with grana cheese fresh spinach. The dish is then finished off with a balsamic drizzle and sun-dried tomatoes, giving your palate a tangy and tasty sensation.
More information
Until 28th May 2017, you can enjoy these dishes at a special 20-30% discount in all Olive Garden outlets nationwide (dine-in only). With the promotion, you can also add a mocktail or dolcini to your meal for only RM5! For more information, visit Olive Garden Italian Kitchen's website.
Address: Lingkaran Syed Putra, Mid Valley City, 59200 Kuala Lumpur,
Wilayah Persekutuan Kuala Lumpur, Malaysia.
Hours: 11pm to 10pm daily
Tel: +60 3-2201 0221