New Chef de Cuisine Ron Lean Reintroduces the Five Sen5es Experience
This post was written by EatDrink Brand Ambassador Aria.
Introducing the new 'sifu' in town, Chef Ron Lean brings out his specials at Five Sen5es, the Westin Hotel Kuala Lumpur.  This cosy yet cutting edge restaurant serves both dim sum and luxurious dishes, and the stunning décor offers a tranquil ambiance with great service and an open kitchen.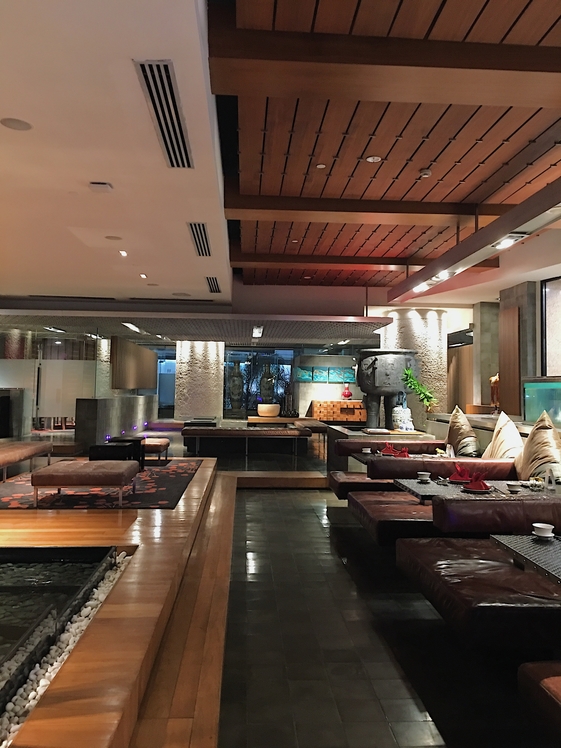 Chef Ron encompasses his influence from his hometown Perak, his experience in international kitchens, and his mastery of Chinese cuisine in this 8-course introductory meal.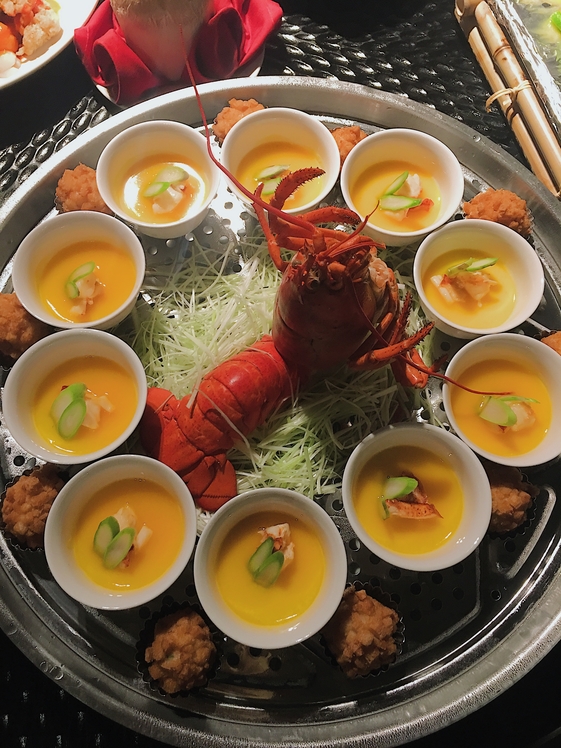 Starting with a Boston Lobster combination – Deep Fried Lobster Ball, Steamed with Egg, and a Double Stewed Soup with rambutan, chicken, crabmeat and scallop, I was off to a comforting start. Followed by a Steamed Coiling Dragon Grouper with Garlic Sauce, Fuzhou Litchi Sweet and Sour Chicken, Pomelo and Crispy Prawn with Homemade Sauce, 5 Sen5es has assured its retained commitment to serving familiar but innovative halal Chinese fine dining this side of Kuala Lumpur.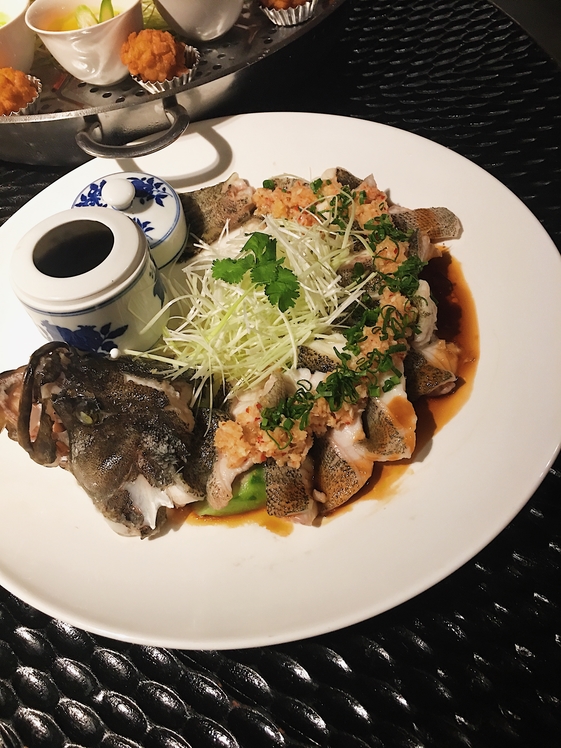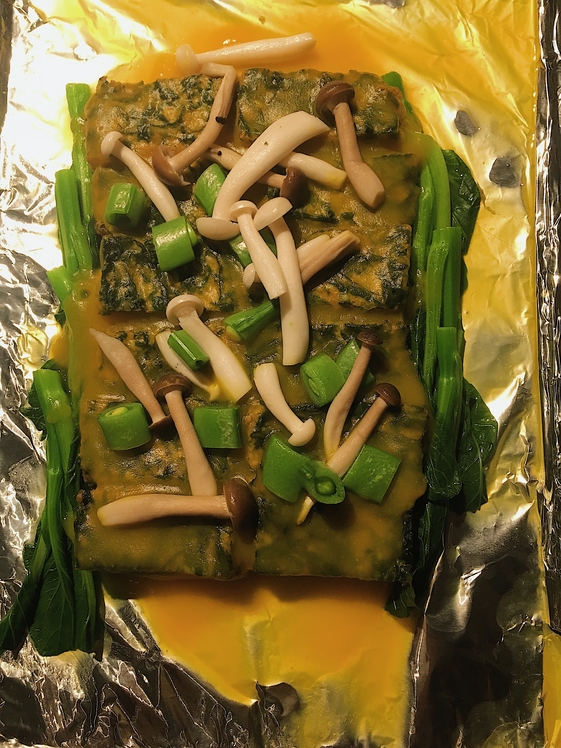 Chef Ron's Braised Shimeji Mushroom with Homemade Spinach Bean Curd, Stir Fried Romaine Lettuce with Salted Fish also made for good examples of his mastery of the Malaysian Chinese palate. Finally, a Hong Kong inspired dessert of Chilled Peach Gum Soup with Red Dates and Longan in Coconut rounded off the night's menu.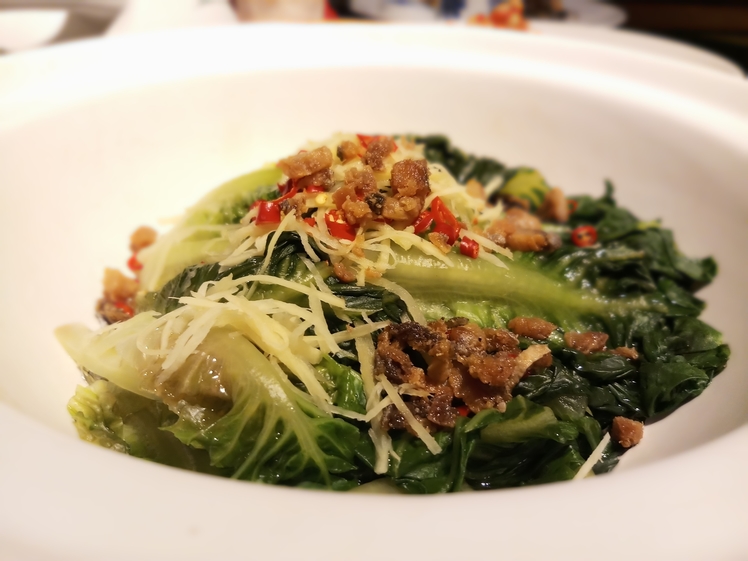 Chef Ron elevates these typically authentic dishes with his own twist and uses high quality, nutritious ingredients. Each component complemented one another well without being overpowering, and I was especially impressed with the vegetable dishes the most – simple yet full of flavour. The prawn dish leaned more towards a simpler flavour  only highlighted with the generous incorporation pomelo. Dessert being a Peach Gum Soup was rather interesting and proved wholly to be an acquired taste, but thank you Chef Ron for personally serving them!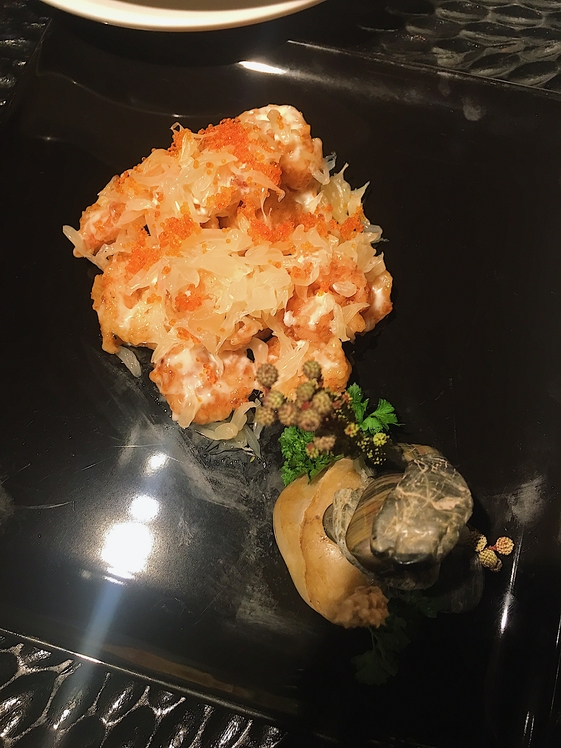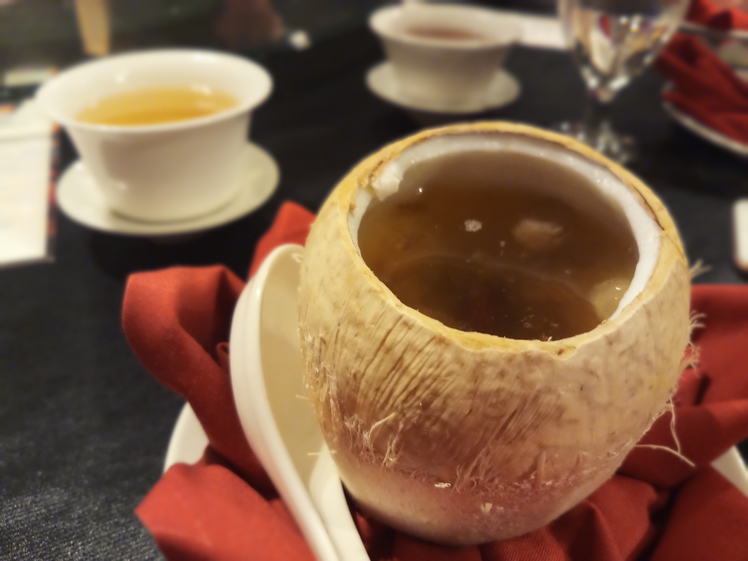 Nonetheless, Chef Ron Lean knows how to play between contrasting yet well balanced flavours when the menu is regarded in its entirety. He shows great potential as the new addition at the Five Sen5es and we at EatDrink can't wait to see more of his future offerings.  His specialized dishes will be available in their ala carte menu on the 10th of October.
Five Sen5es' All You Can Eat Dim Sum Buffet is available from:
Monday – Saturday: 12pm-2.30pm for RM88 nett
Sunday & Public Holiday: 10.30am-2.30pm for RM125 nett
Location and Details
Address: Level 1, The Westin Kuala Lumpur, 199, Jalan Bukit Bintang, Bukit Bintang, 55100 Kuala Lumpur, Federal Territory of Kuala Lumpur
Tel: 03-2773 8338
Website: 5 Sen5es
Opening hours: 12pm – 2.30pm, 6pm – 10pm (Monday to Saturday) and 10.30am – 2.30pm, 6pm – 10pm (Sunday)