New Chapter by The Owls Café at Bukit Jalil: Cafe review
One would not perhaps expect much of a café hidden inside a convention centre, but Villeena Sharmila discovered this cute little place that serves food worth driving up to Bukit Jalil for. This venue is an extension of the The Owls Café and manages to live up to its original counterpart's reputation of serving good grub.
I went late on a Saturday morning and was surprised to find that the crowd had quickly piles up; the whole place starts bustling by 11.30am – even on a non-conventional convention business day. Although the café is spacious, I found that the crowd was already beyond what the quaint shop-space could comfortably seat.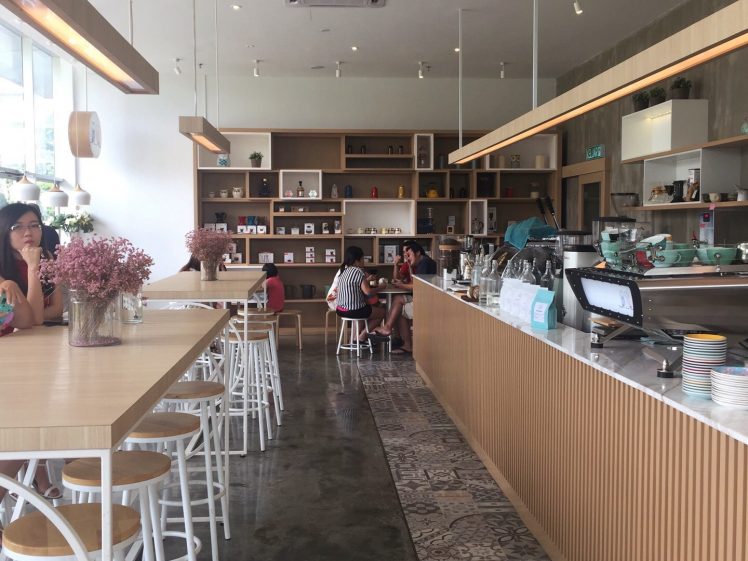 Drinks
The drinks came quickly although the shop was packed with customers: a Rose Latte (RM10) and a Passion Honey Lemon (RM9). The latte was creamy, smooth and offered the right balance of bitter and milky. Surprisingly, the rose fragrance was not overpowering and complemented the coffee well. I would say the Passion Honey Lemon was tangy, but nothing really stood out about it.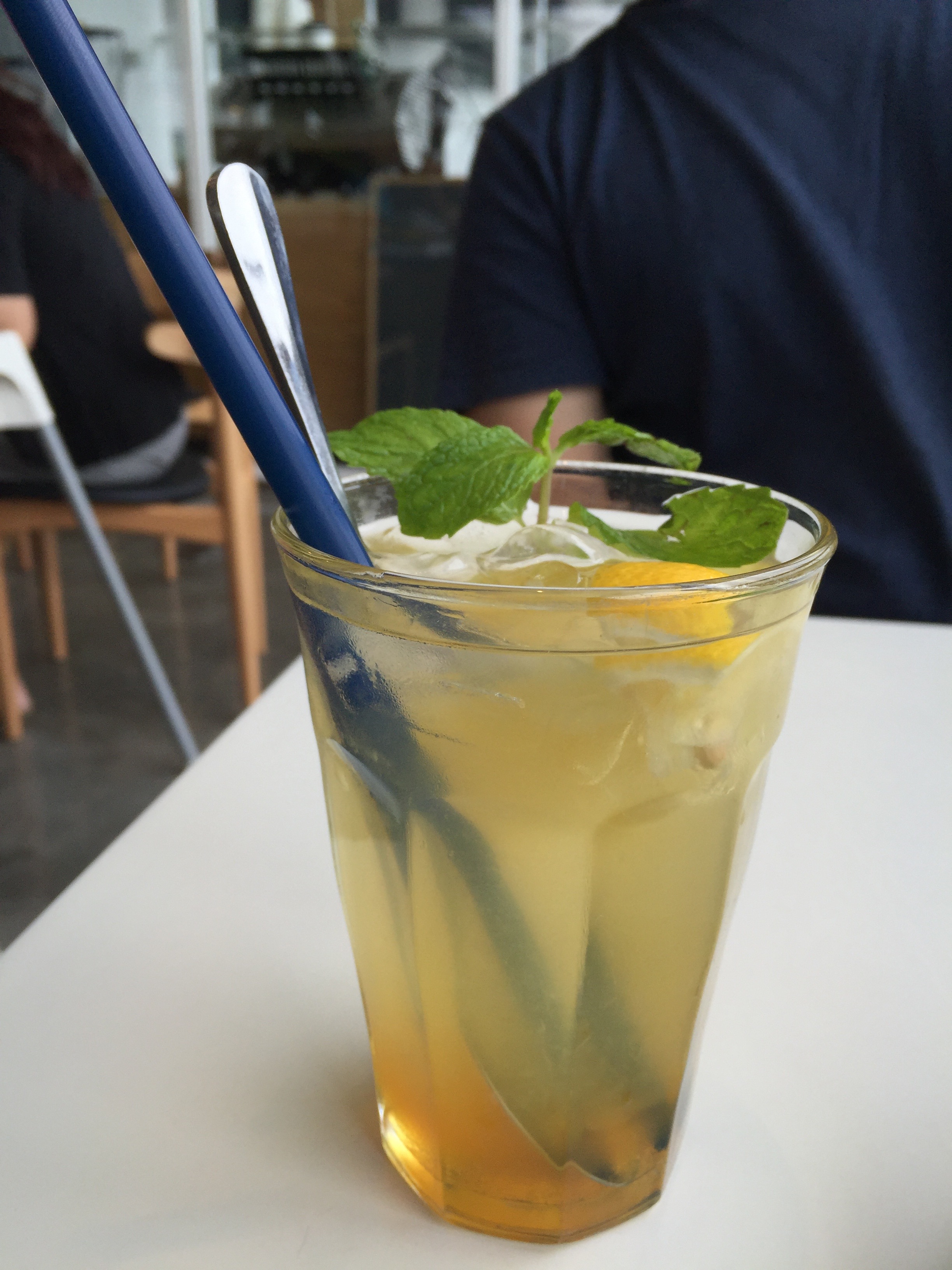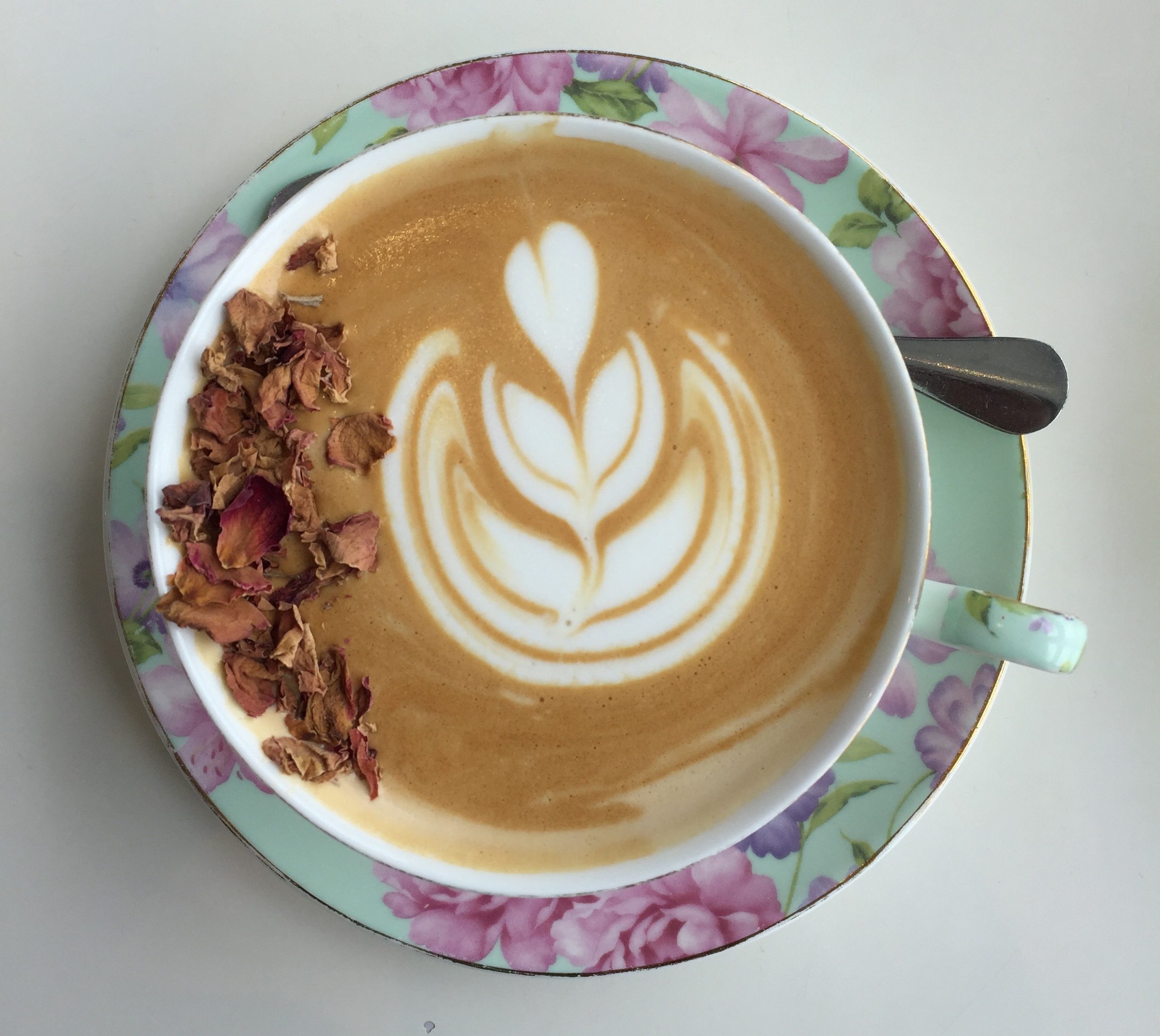 Brunch orders
The Beef Bacon and Asparagus Egg Benedict (RM23) was definitely something worth going back for – although the portion was rather small for a big eater like me. The asparagus was grilled to a tender finish and complemented with the slightly tangy Hollandaise sauce. The beansprouts piled on top of the egg were a pleasant addition as it gave a nice crunch and freshness that is not a common addition to such a dish.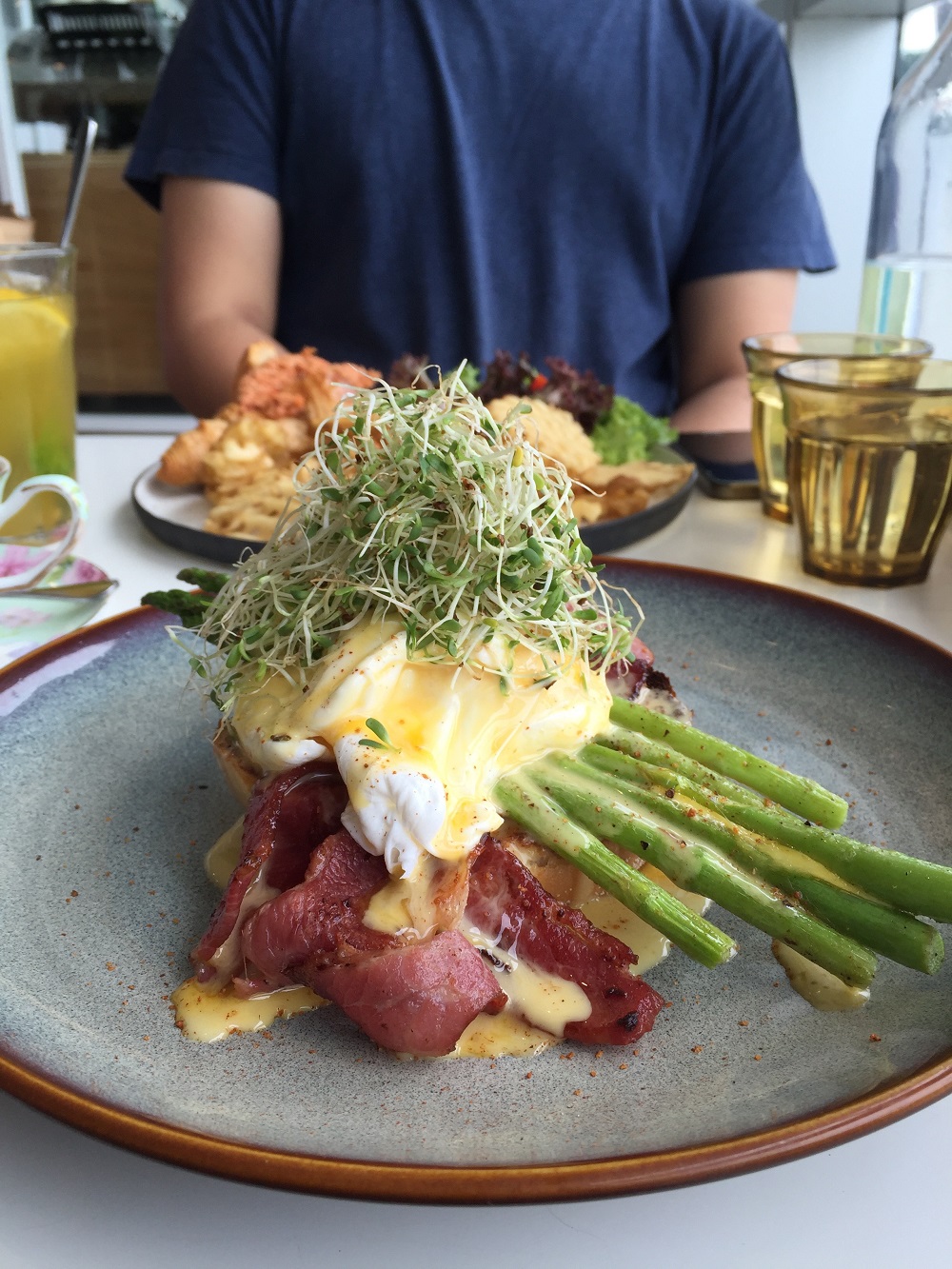 Baker On the Go (RM18) is a crispy, fluffy croissant served with salad and fries. This dish comes in three variations: Morning Daisy which features scrambled eggs; Chunky Sea Catch which contains Creamy Tuna with Sundried Tomatoes' and B.I.B., which serves lean beef slices with the croissant.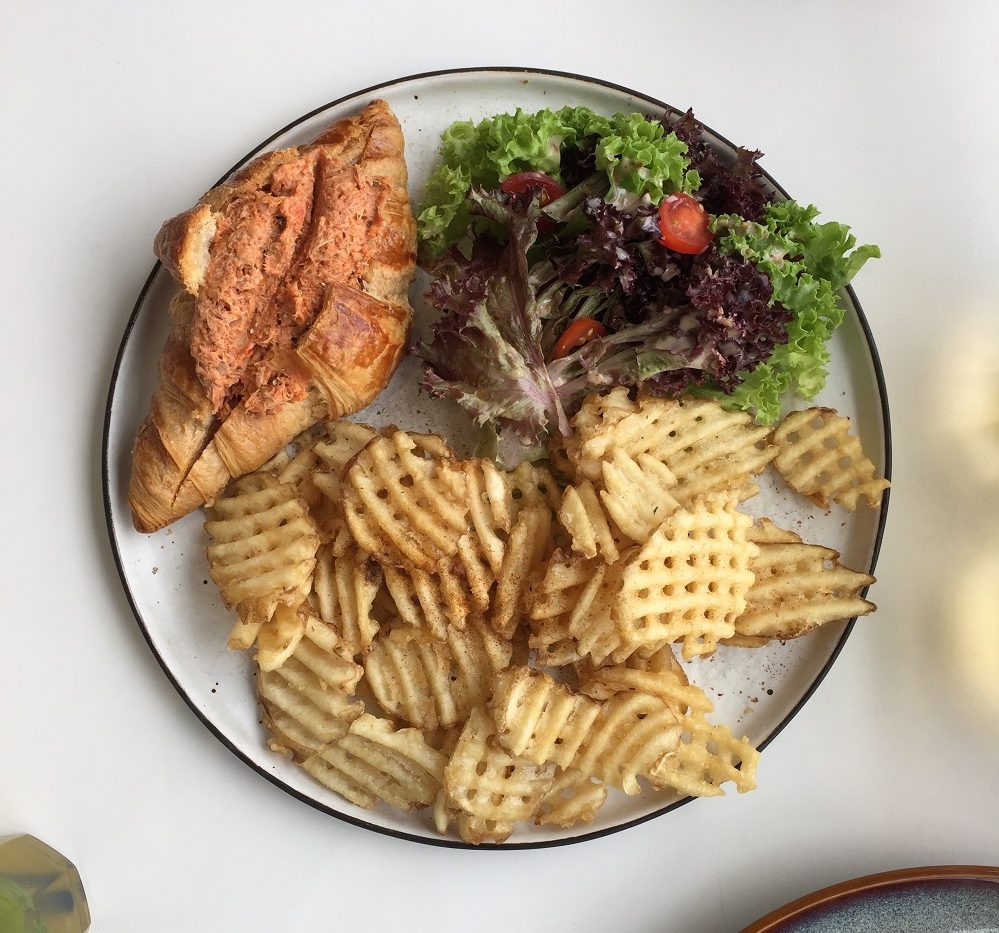 We had the Chunky Sea Catch and personally I think it's a hit or miss. If you really fancy tuna, you might like how creamy and textured the filling was – but if you're on the other side of the spectrum, the fishy smell and taste coupled with the creaminess may be overwhelming. The dish was also served with perfectly grilled mushrooms, which gave a contrasting texture to the tuna filling.
New Chapter by The Owls Café would be a great addition to your little black book of restaurants to visit. The charismatic space, filled with owl statues and dolls beckons a visit, and the food and coffee pick-me-ups will keep you coming back.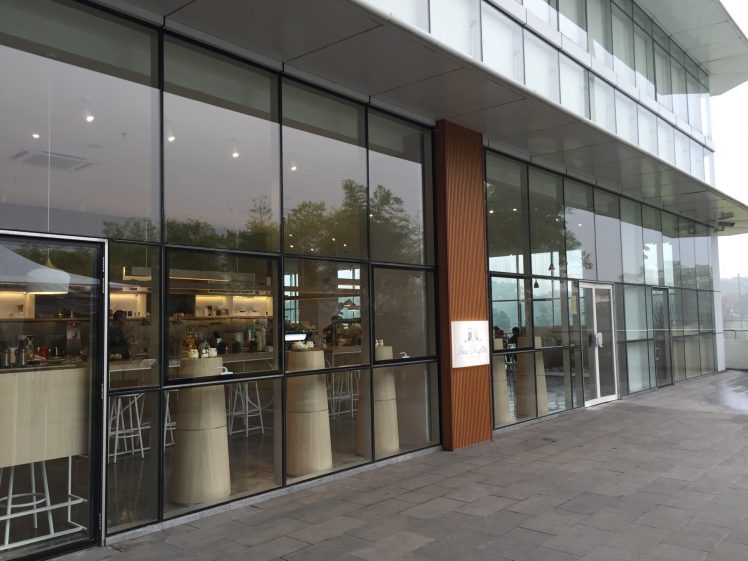 Location & Details
New Chapter by The Owls Café
Calvary Convention Centre, 1, Jalan Jalil Perkasa 1, Taman Teknologi Malaysia, Bukit Jalil, 57000 Kuala Lumpur
Opening hours: 10AM – 10PM
Tel: +603-8999 1615