Nadodi: The 15-Mile Journey With Cocktail Pairing: Menu review
This review is brought to you in part by Nadodi. 
The most memorable pilgrimages take us through countless twists and ceaseless turns, bringing surprises around every bend: When Nadodi first launched in March this year, its magnum opus was The 10-Mile Journey, a 10-course tasting menu rooted in the traditions of Tamil Nadu, Kerala and Jaffna, reinvented by modern-minded chefs from the Indian subcontinent. Less than six months later, this restlessly ambitious restaurant has raised the stakes with The 15-Mile Journey, not merely expanding its total courses but introducing a slew of mesmeric new recipes with playful cocktail pairing possibilities.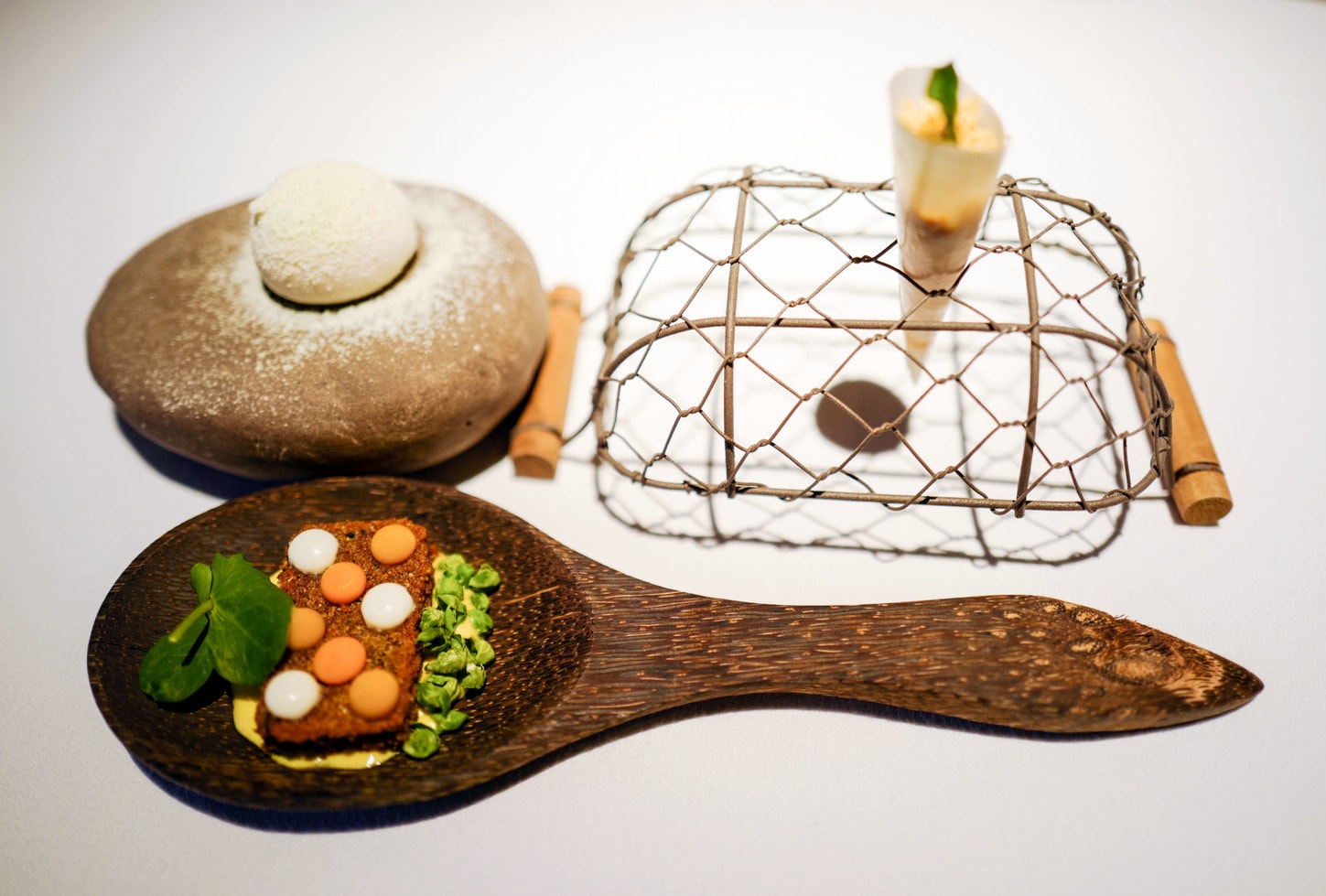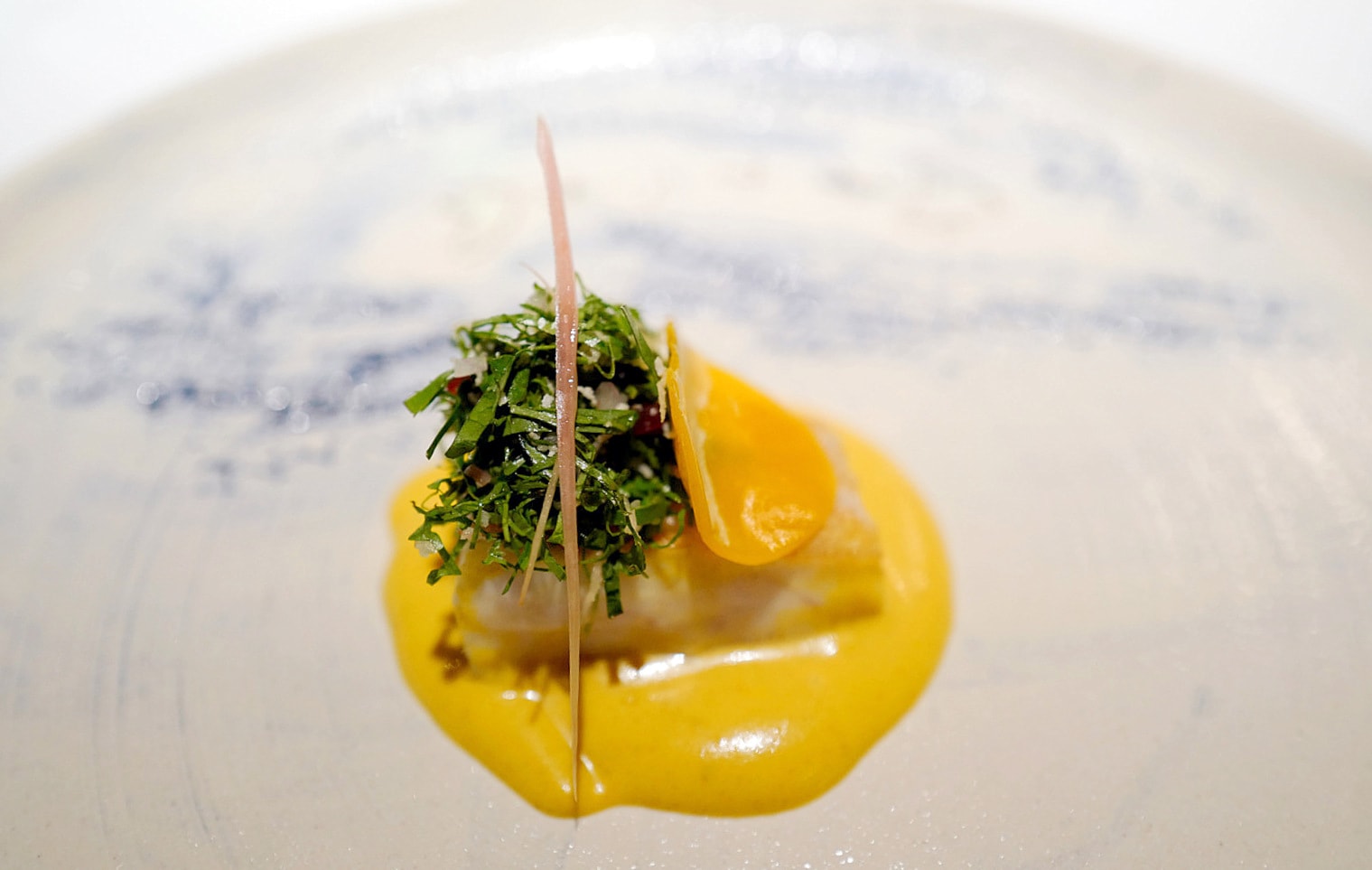 This feature cries out for a spoiler alert – for purity of pleasure, it's best to experience The 15-Mile Journey without learning much about it first. But if you need to know exactly what you'll get for RM440++ (plus RM280++ for cocktails), read on.
The first three courses emerge all at once, getting us immediately acquainted with the regions that inspire Nadodi's kitchen.
The Fermented Staple represents southern India's Tamil Nadu state, with three components stuffed into a petite cone constructed of dehydrated coconut – the base is idli (fermented rice), layered with sambar (lentil stew) and coconut chutney. Consume it with your fingers for two or three bites of pronounced, concentrated flavour.
Second, from Sri Lanka's northern peninsula of Jaffna, is the pol puff, which provides the first jolt of unpredictability; it may look dense and chewy, but it melts like the softest cotton candy in a single, split-second mouthful, leaving little trace save for the lingering flavours of cinnamon and coconut sambol.
Malayali Trade brings us back to India's southern tip, channeling Kerala's heritage as a spice hub that everyone from Columbus to Da Gama hoped to reach. It's essentially a deconstruction of the 'pittu' breakfast favourite – a deep-fried and steamed ground red rice cake, cushioned with creamy avial chilli yogurt, dotted with coconut, pumpkin and carrot purees, completed with dehydrated green peas and green pea leaves. Its comforting flavours will feel very familiar to fans of Indian fare.
The courses, each so painstakingly distinctive even when contrasted against one another, come coupled with a reconfigured Bellini, the bubbly made extra-effervescent with raspberry caviar and honey foam – this would be perfect for a cocktail party.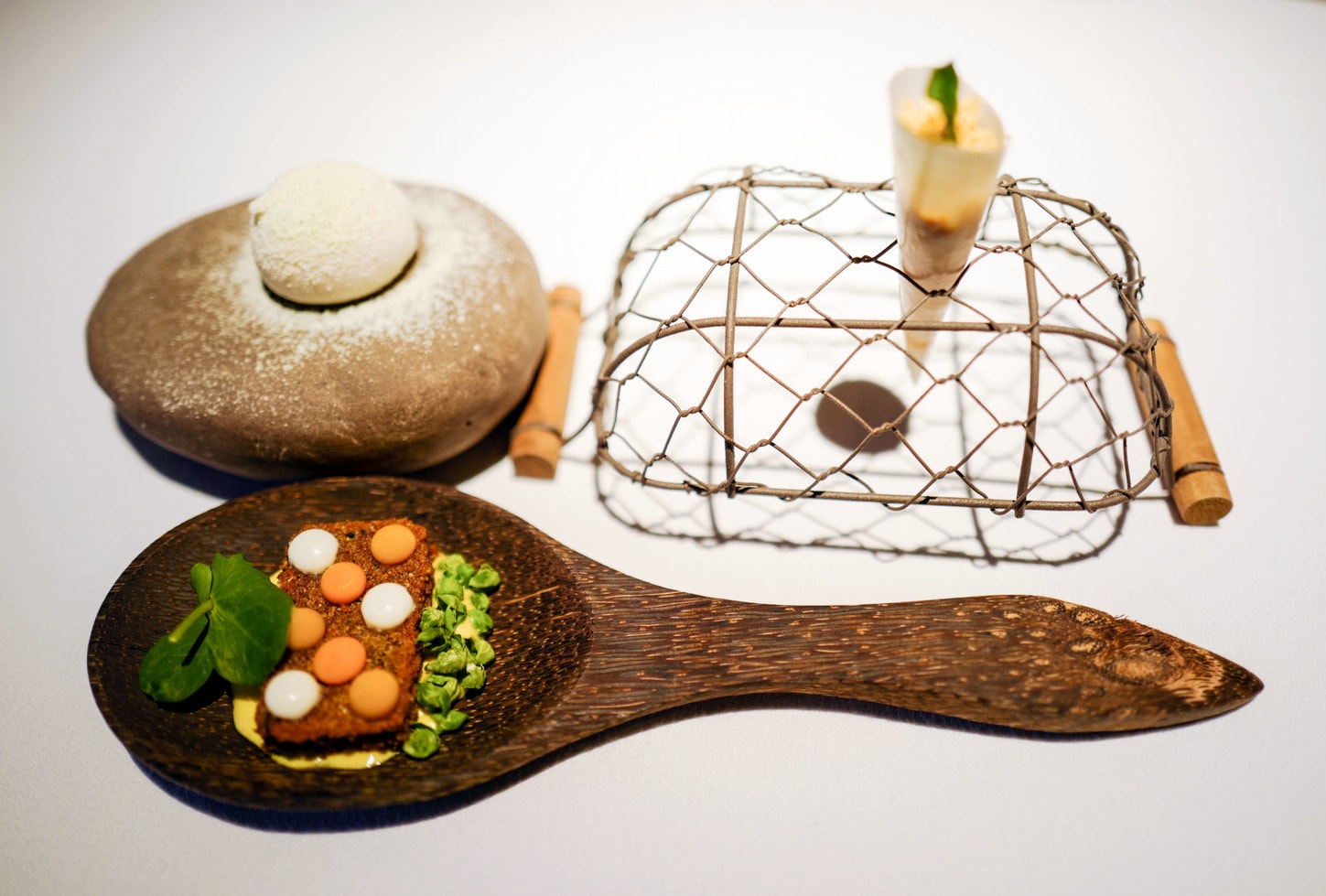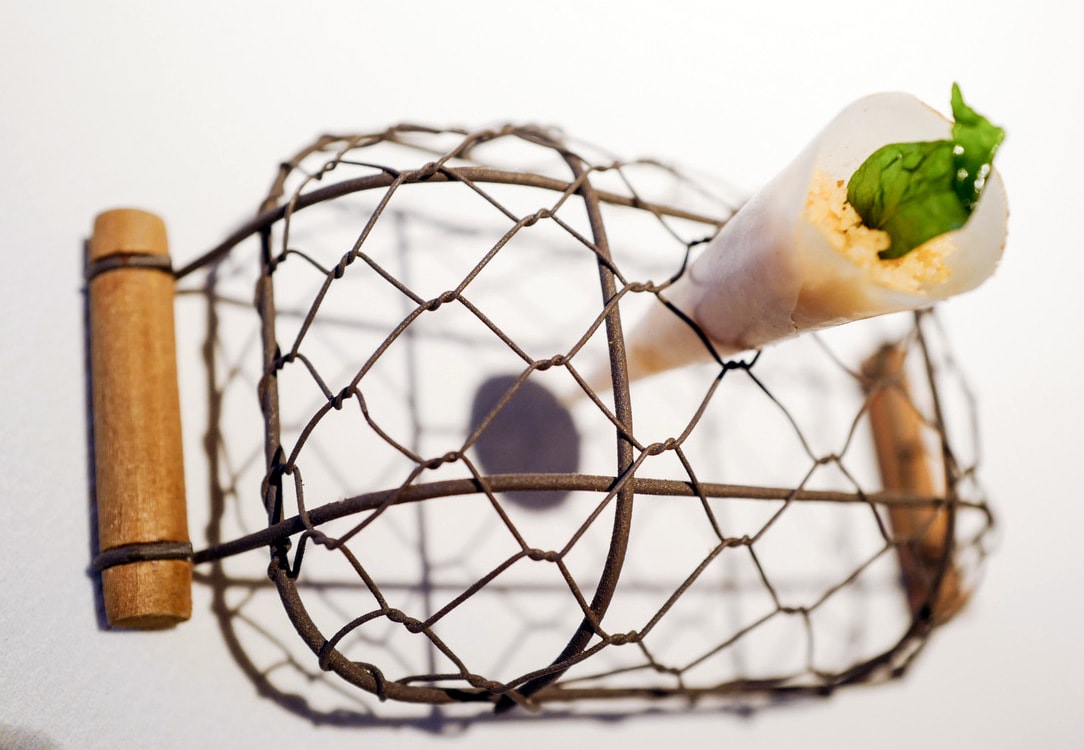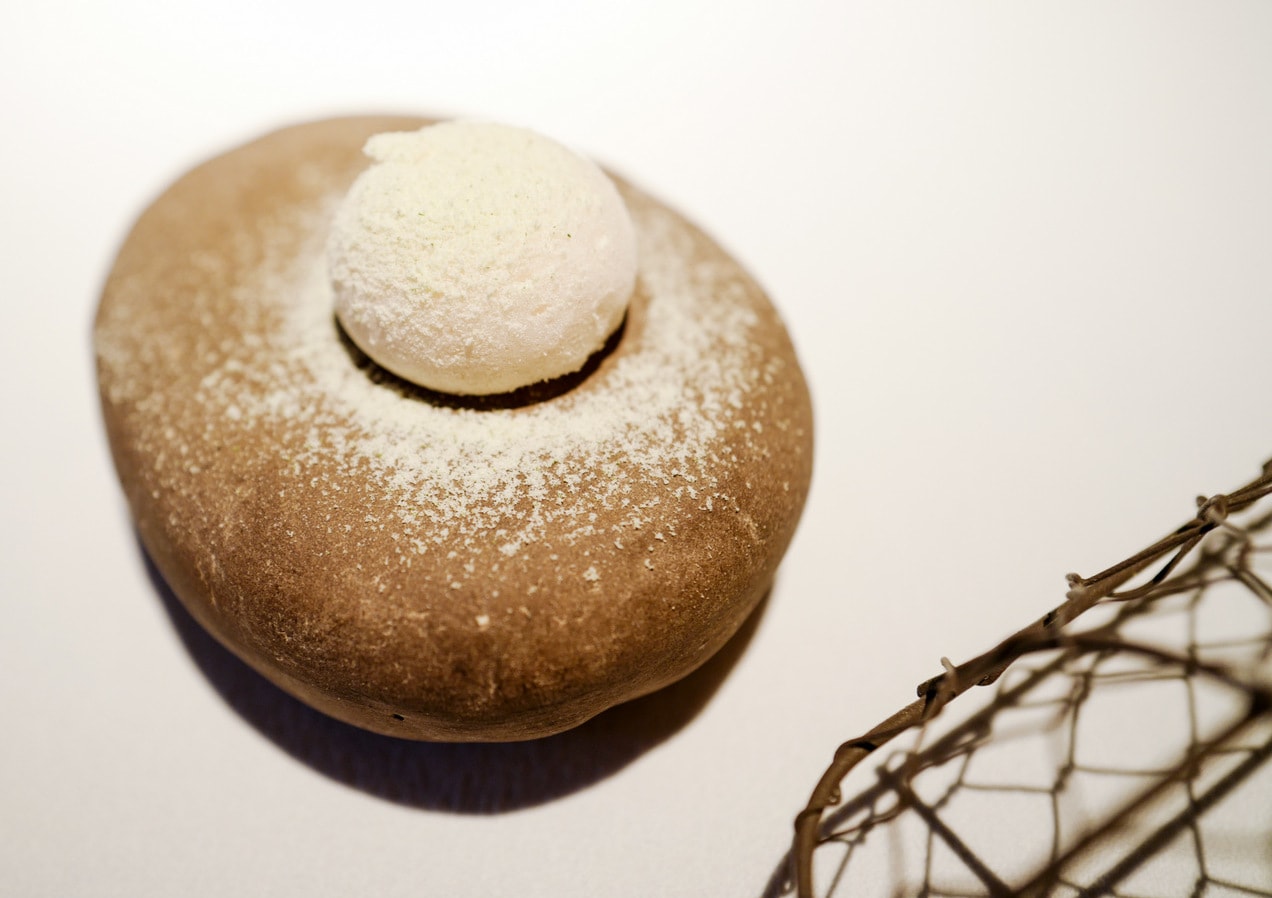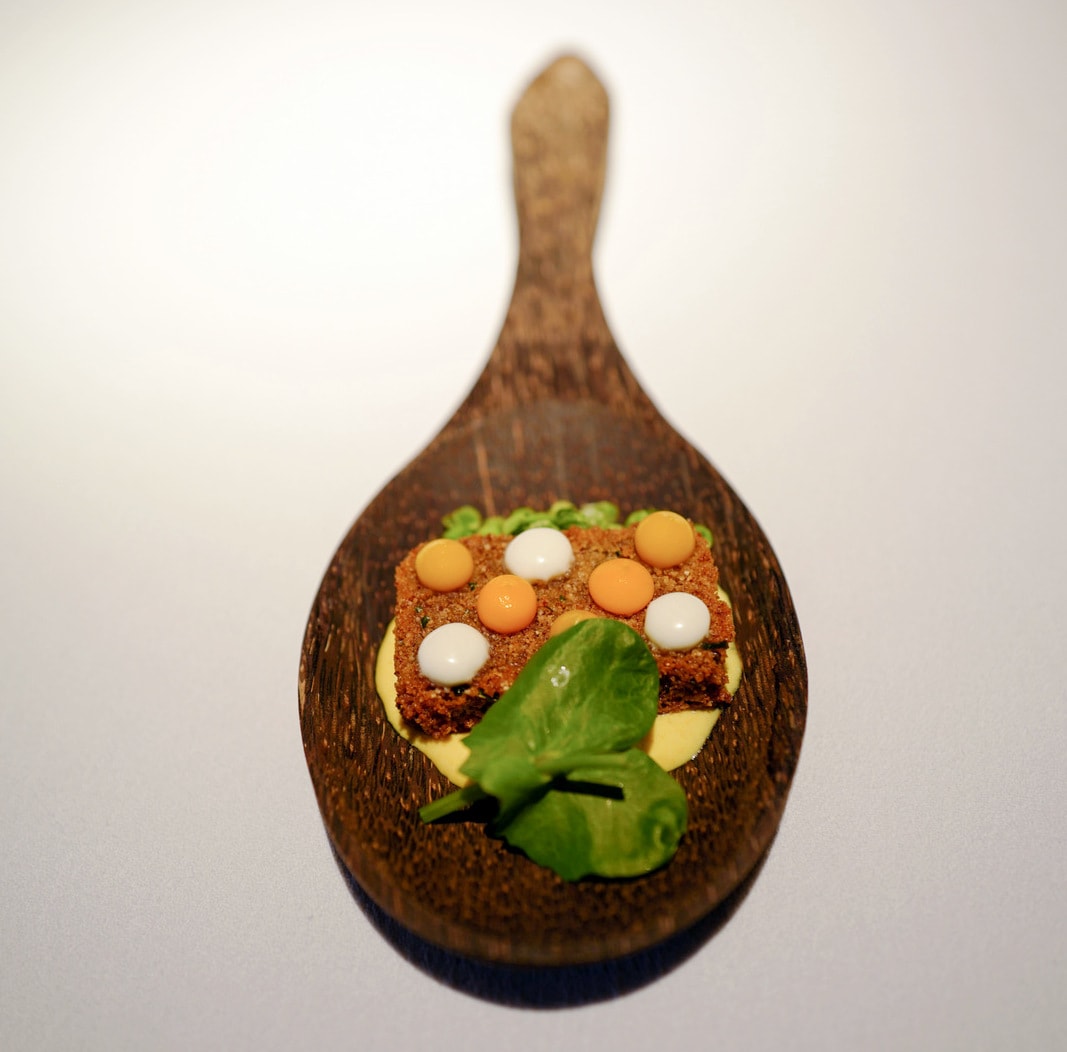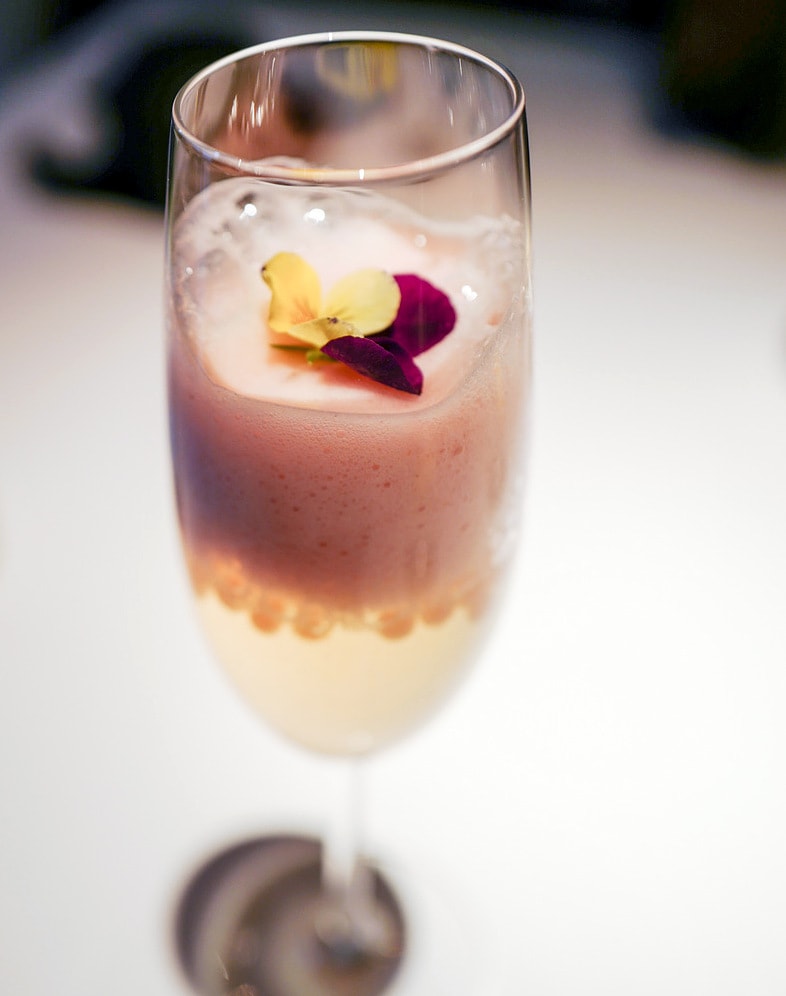 What Came First is one of the Nadodi 2.0 selection's few holdovers from its earliest incarnation, but even this is tastier and more satisfyingly textured than before, taking the Tamil Nadu capital of Chennai's street food speciality of 'kalaki' (scrambled eggs) and turning it into a mousse, with a Chicken 65-spiced cracker for crunch.
It's a fine follow-up to the Smoking Seed – jackfruit seeds, pulverised into a mash, blanched and blended, unmistakably smoked, stuffed with tamarind sauce that's been frozen with liquid nitrogen, before finally being fried with refined semolina, crisp to the bite, terrifically creamy to the chew.
At this point, you'll be presented with what looks like a pani puri snack, but it cleverly conceals your next cocktail, a spherified burst of vodka-based and mango gel.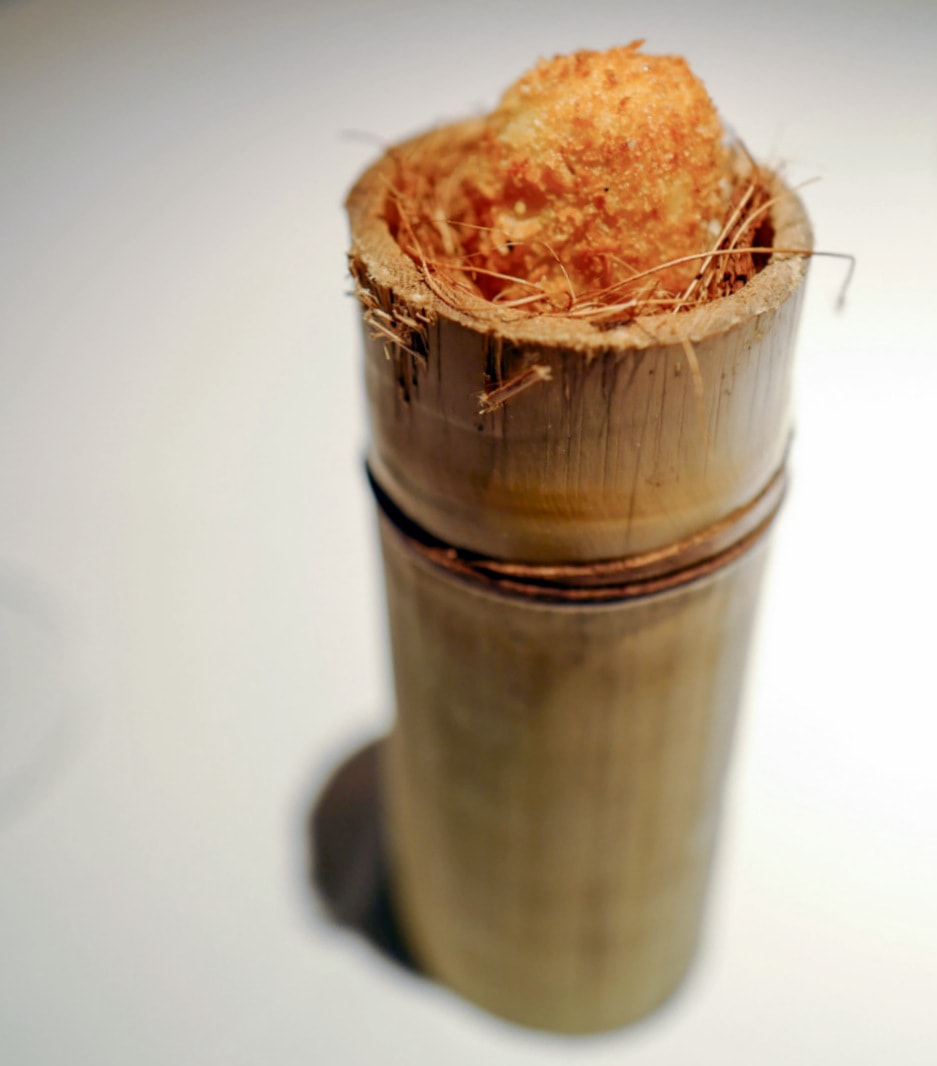 Red Kari is a thing of earthy beauty, breathing avant-garde life into the template of a classic beetroot curry – pickled beetroot shavings and dust crown the ensemble, with a peanut patty sandwiched in the middle and coconut curry foam underneath. Its cocktail companion is served with all the pageantry of a Pandora's box, revealing itself in a vaporous swirl to be a Margarita spherification, with the potent vivaciousness of tequila and lime zest.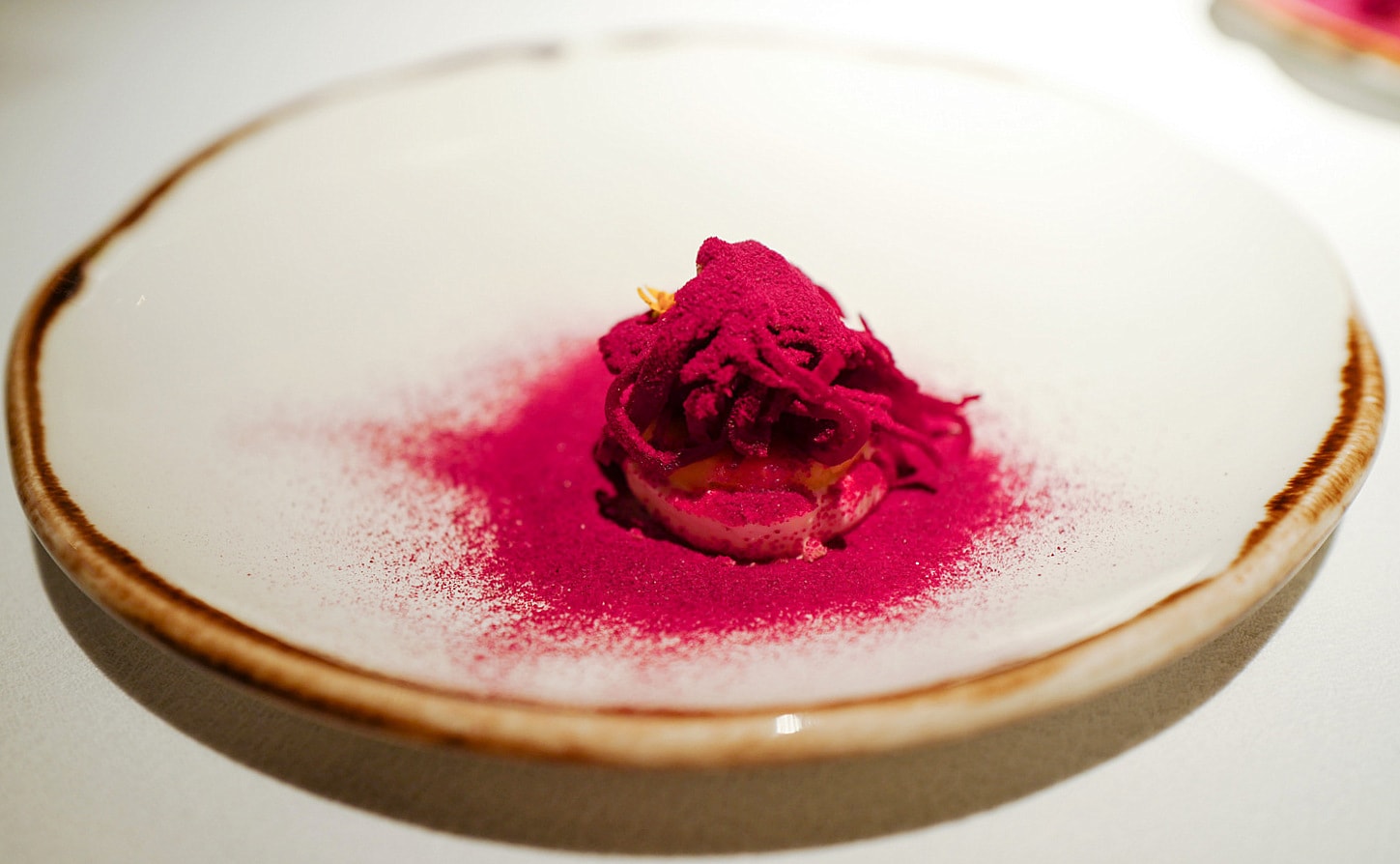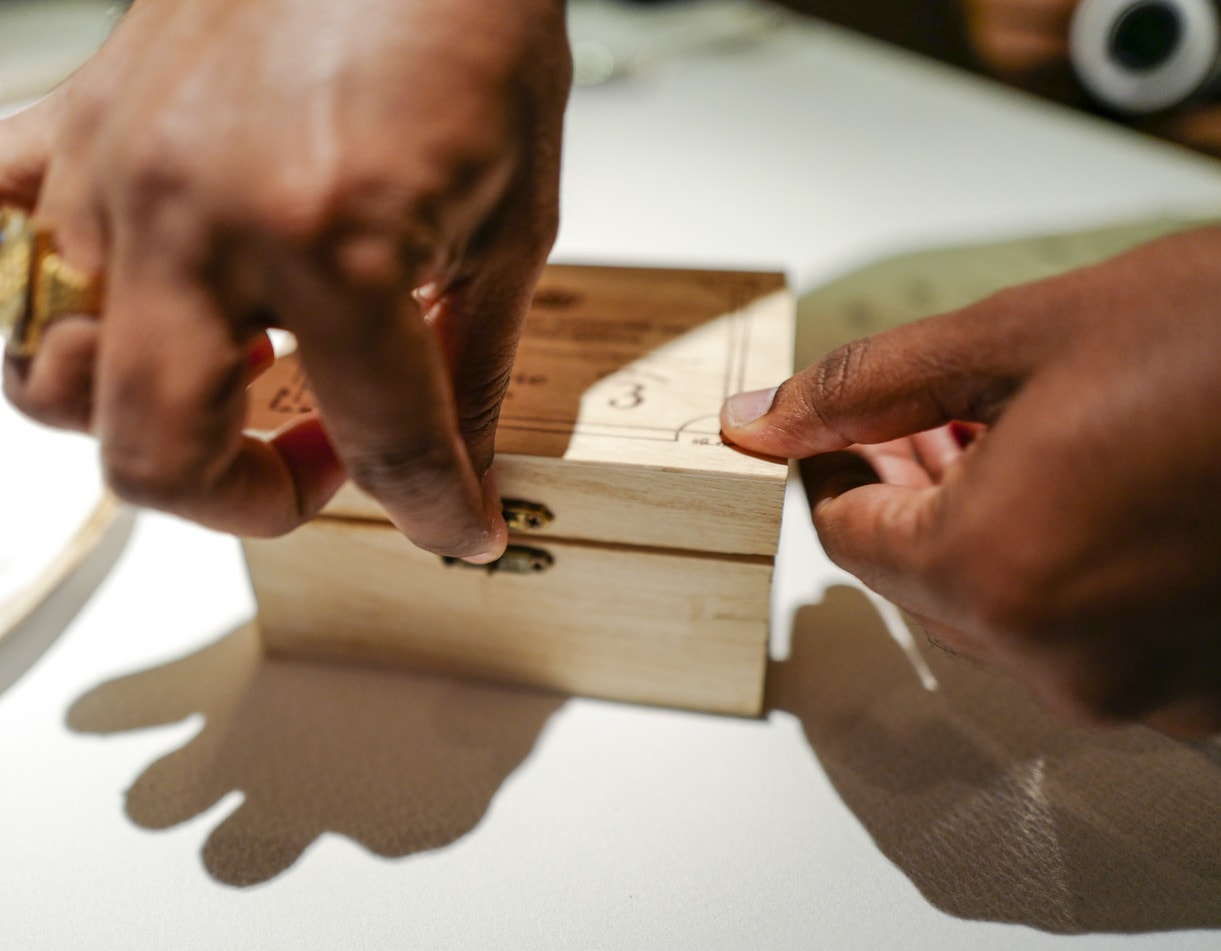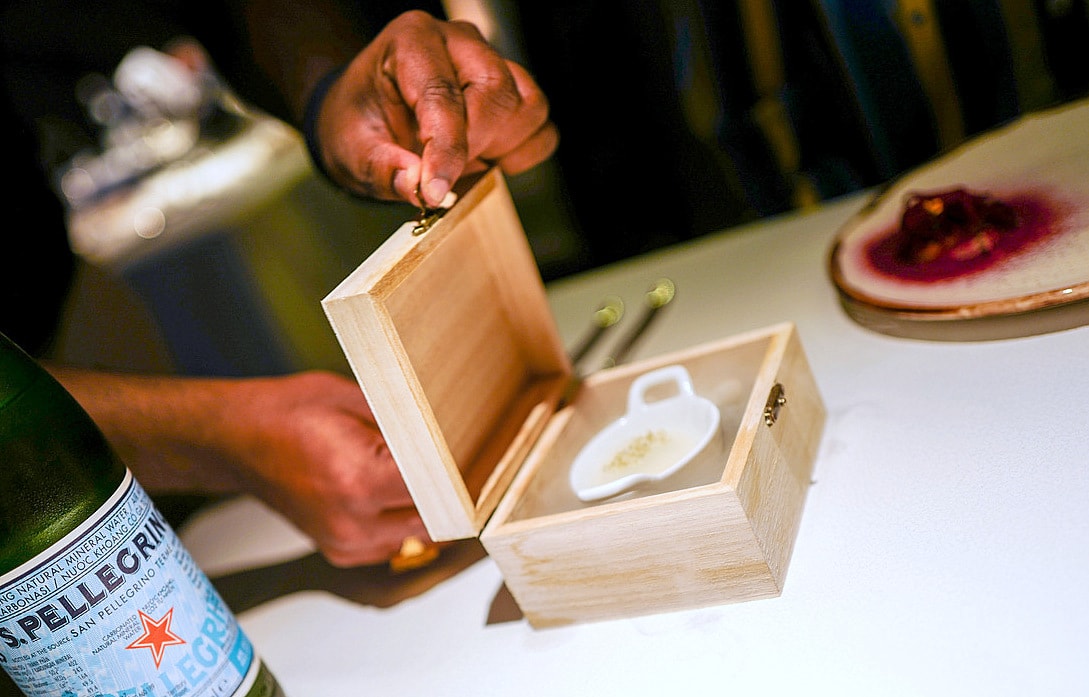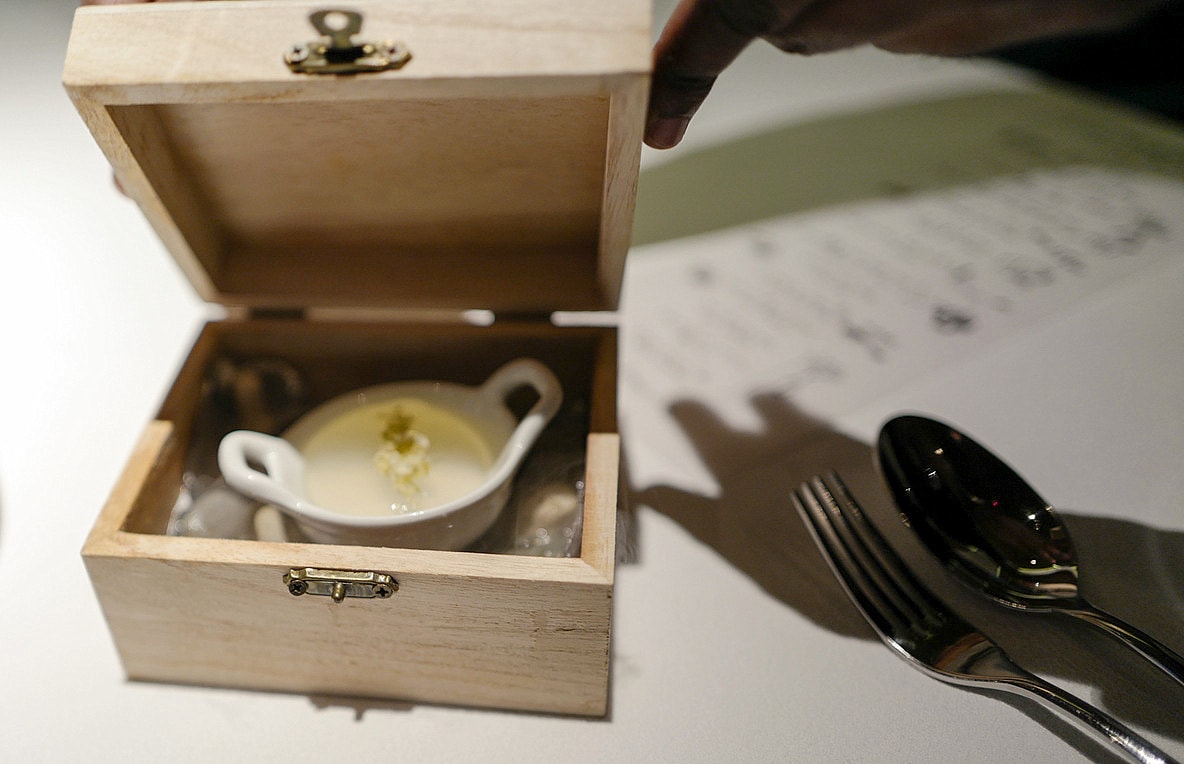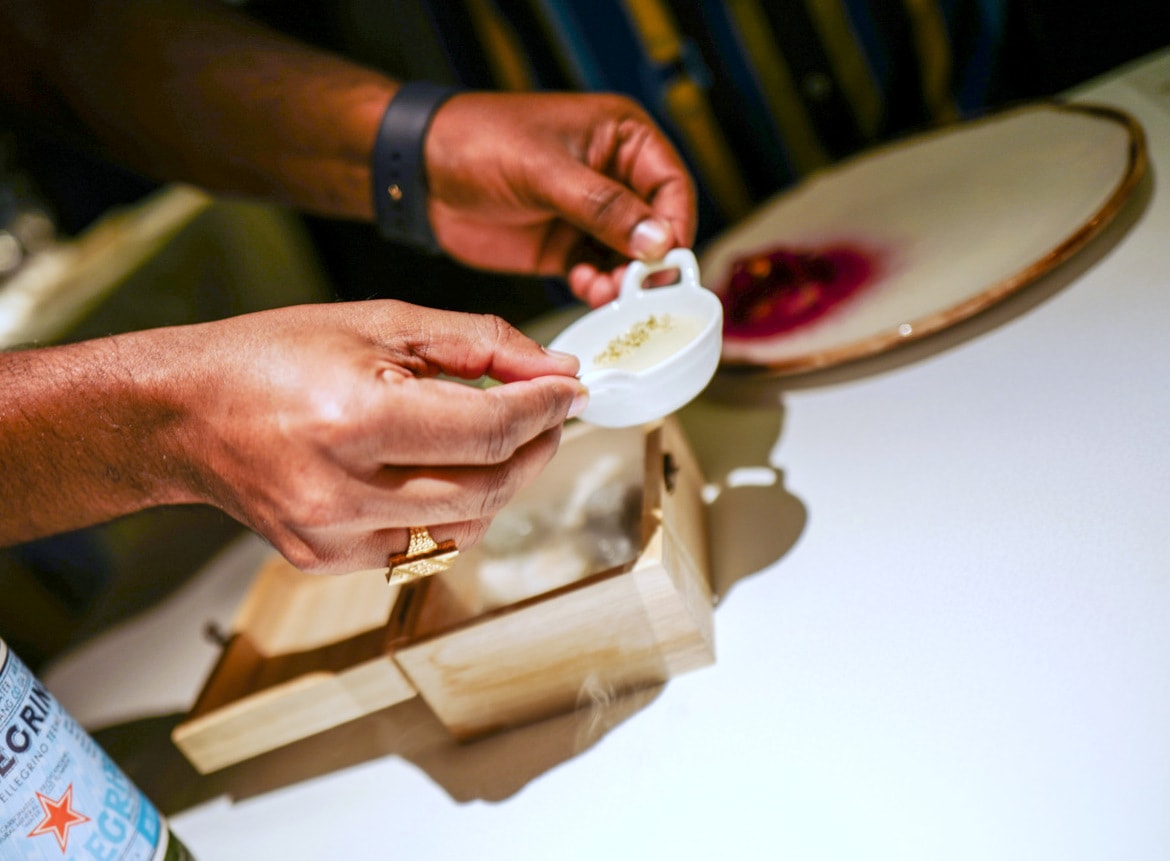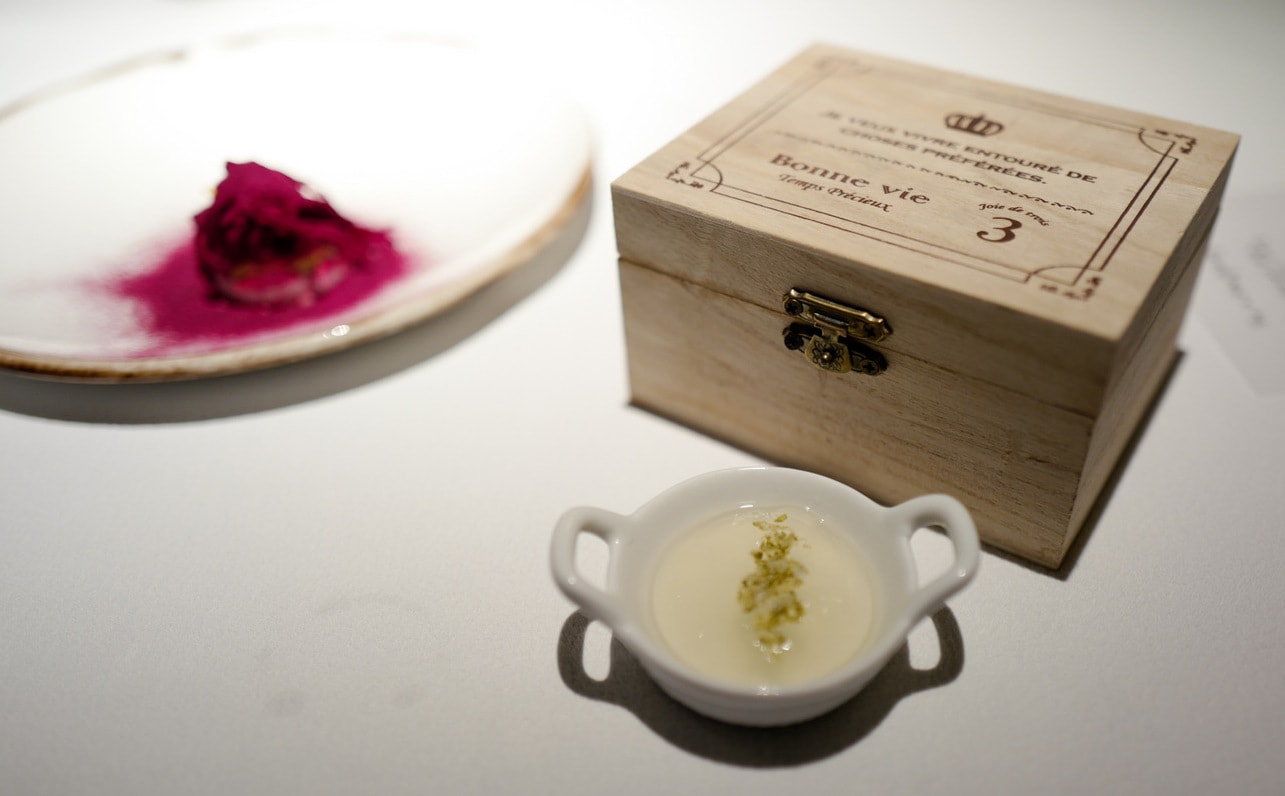 Seafood seizes the spotlight next – sous vide prawn encrusted with rice and coconut flakes, banded with crab curry, lobster oil foam and sea fennel, and then, barramundi, garnished with a finely chopped salad laced with desiccated coconuts and preserved ginger flowers, over a spice-tempered mango sauce.
The first is deep and briny, fully evoking the ocean; the second is sweet and complex, a compelling marriage of fishery and orchard.
The prawn is partnered with the Cocktail With No Name (gin infused with truffles for 48 hours, balanced with bruised basil and sweet-and-sour, fluffy-textured with egg white), while the barramundi is matched with gin tinged with cucumber, mint and ginger flower, in a corked, shimmering-gold homage to the beaches of Chennai, where the tide often brings in messages in bottles.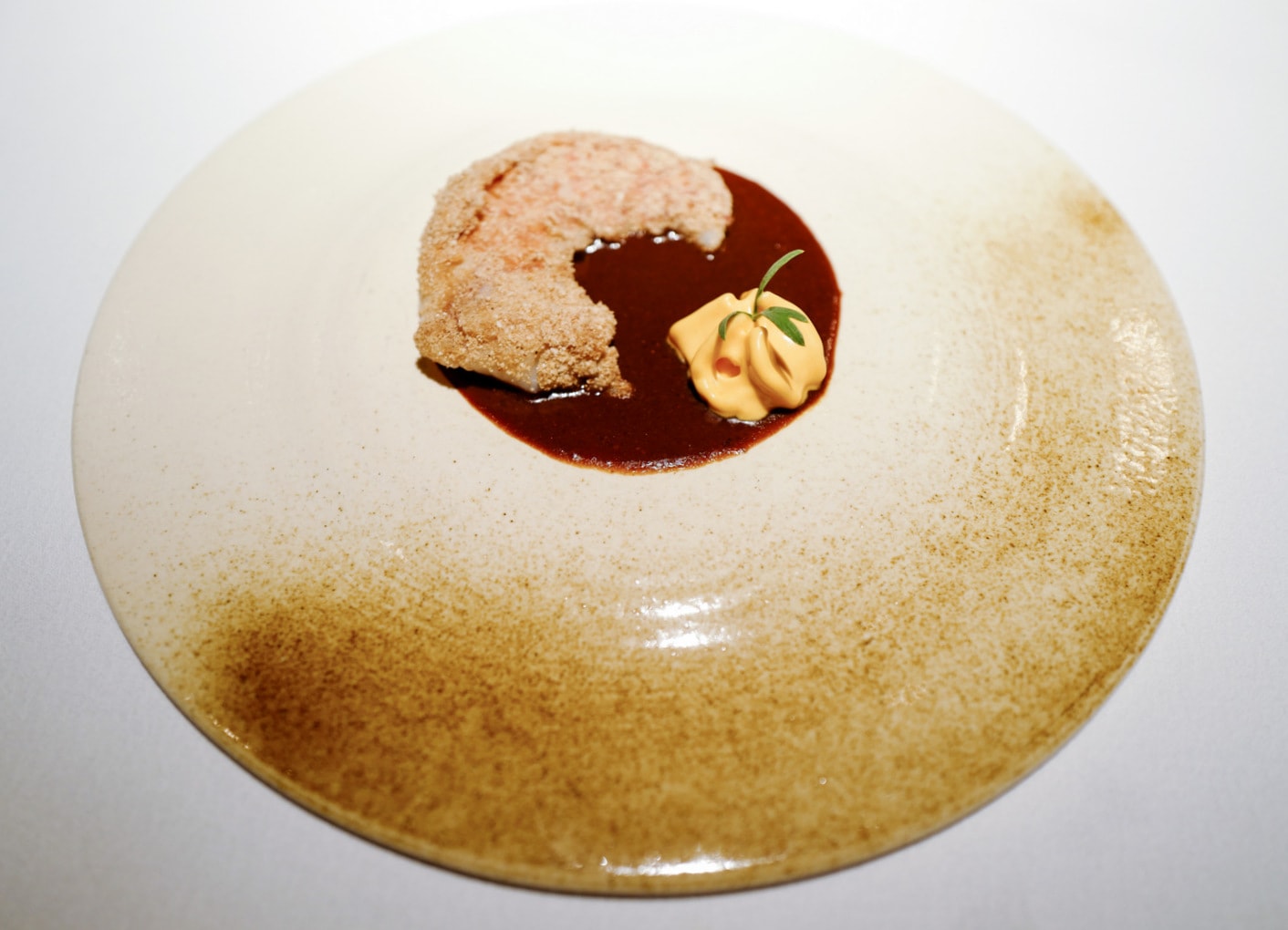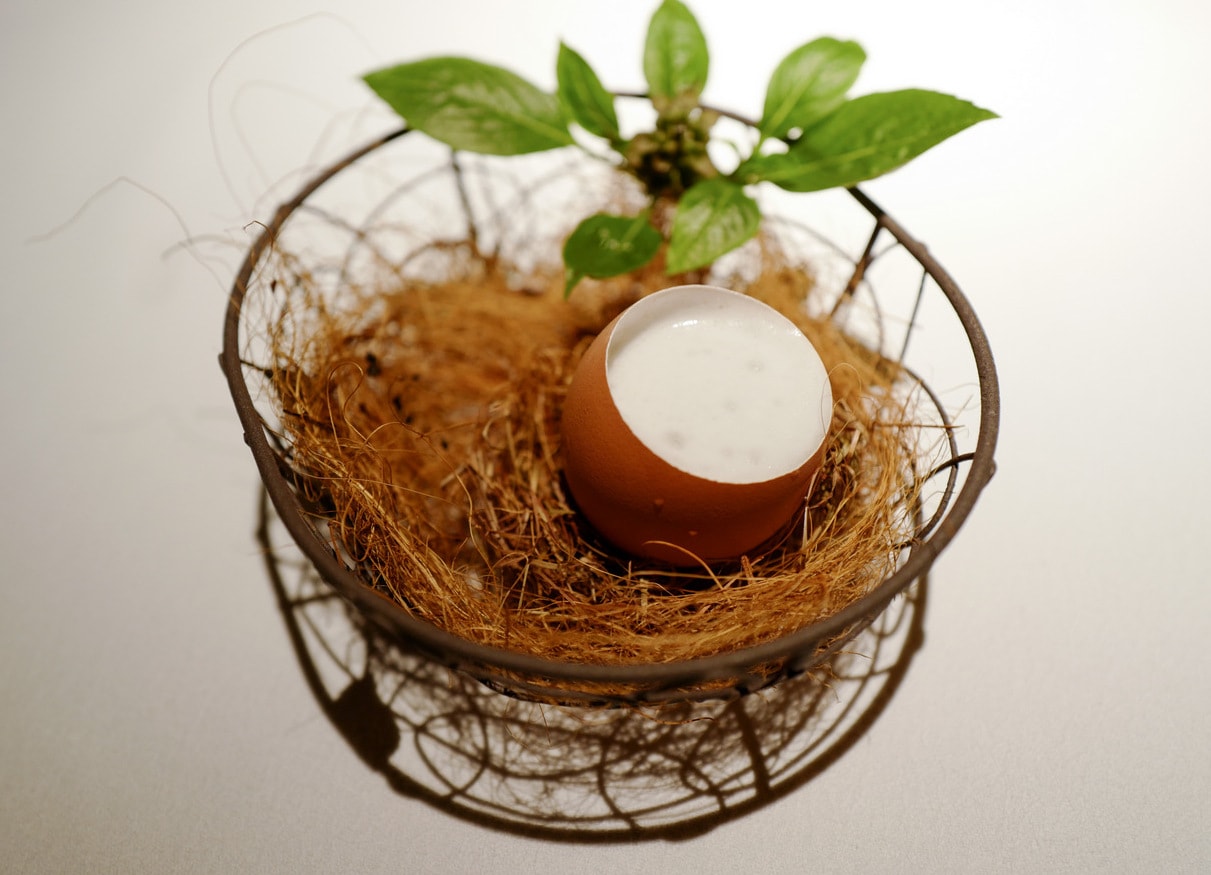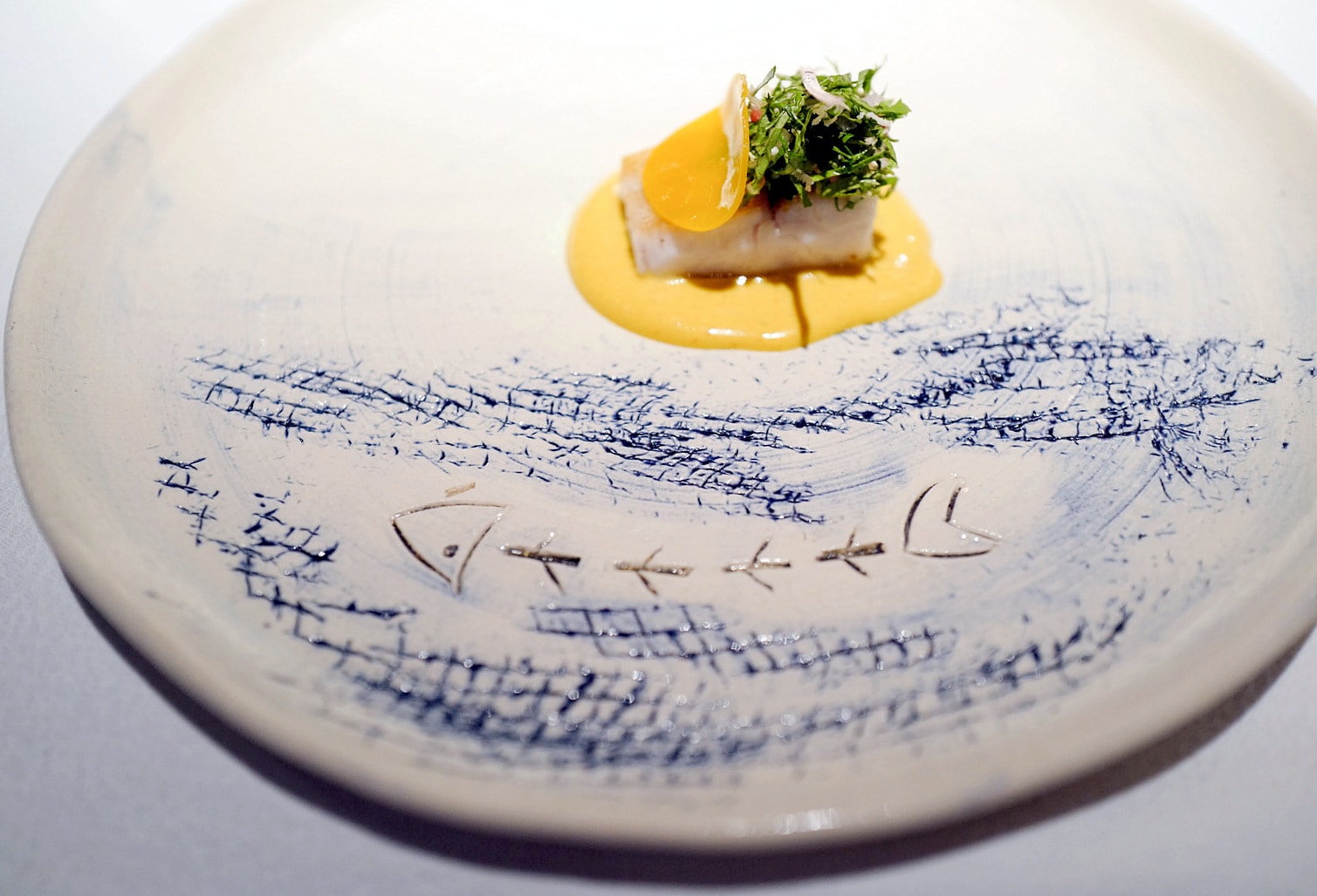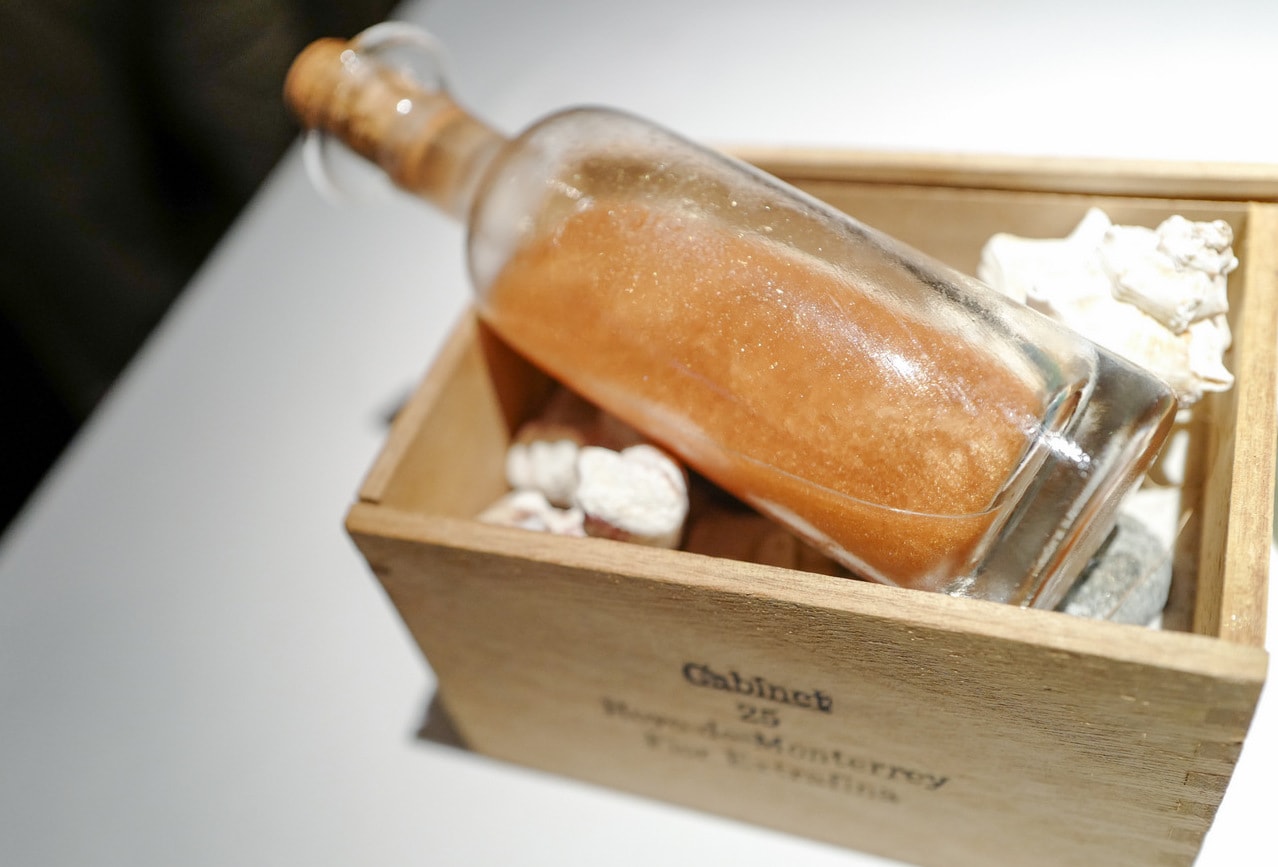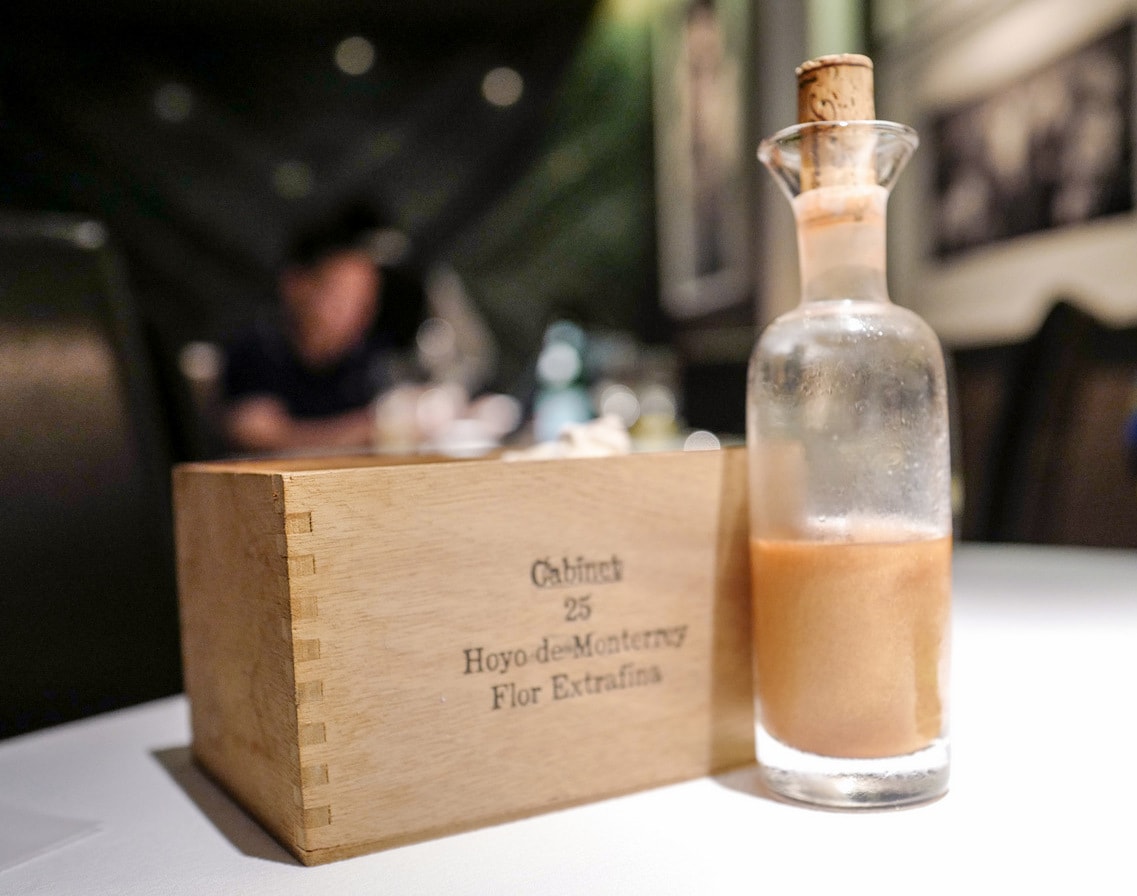 There's a natural progression to this meal, with the harvest of the land earning our attention now, sharpening the focus on Nadodi's skilled techniques: Tales Of Musa beautifully encapsulates the banana plant – the base of this recipe comprises the plant's mashed stem, layered above with the fruit, finished with a top salad of banana leaves and flowers, tempered with lentils – altogether savoury and spiced instead of saccharine, textured like a tender, loving hug for the palate.
Monsoon Ritual is, by now, deservedly a Nadodi staple. The restaurant's team sets the stage for this elaborate creation by explaining that households typically prepare a warming rasam soup whenever the monsoon season assails southern India. Nadodi's is the fine-dining version, of course, blending two types of tomatoes – Momotaro and vine-ripened – oven-steamed and hung for four hours to collect the extract, inserted into the hot siphon brewer, infused with fresh garlic, cumin, coriander, coriander seeds, dried chillies and curry leaves, then poured at the table with a flourish, into a bowl with spiced lentils. Stir it, set the spoon aside, and drink it straight off the bowl; you don't need a howling tempest outside to appreciate its gorgeous, gently nuanced soulfulness.
The corresponding cocktail also requires some assembly in front of the eager customer: The melange of gin, fresh lime and sugar syrup emerges in dual states and temperatures – warm foam and cold liquid – resulting in a bracing slurp. We'd have loved a second shot.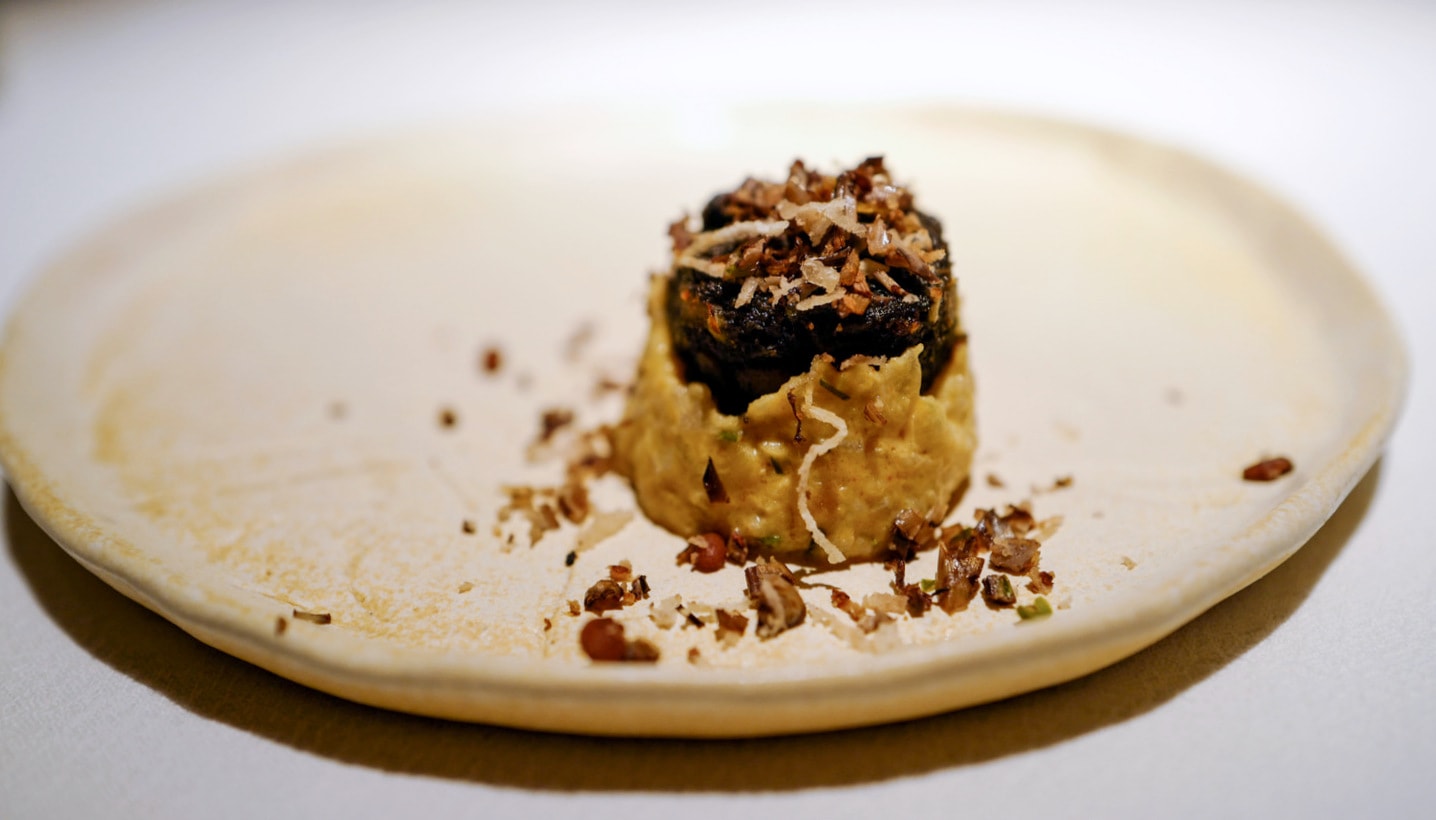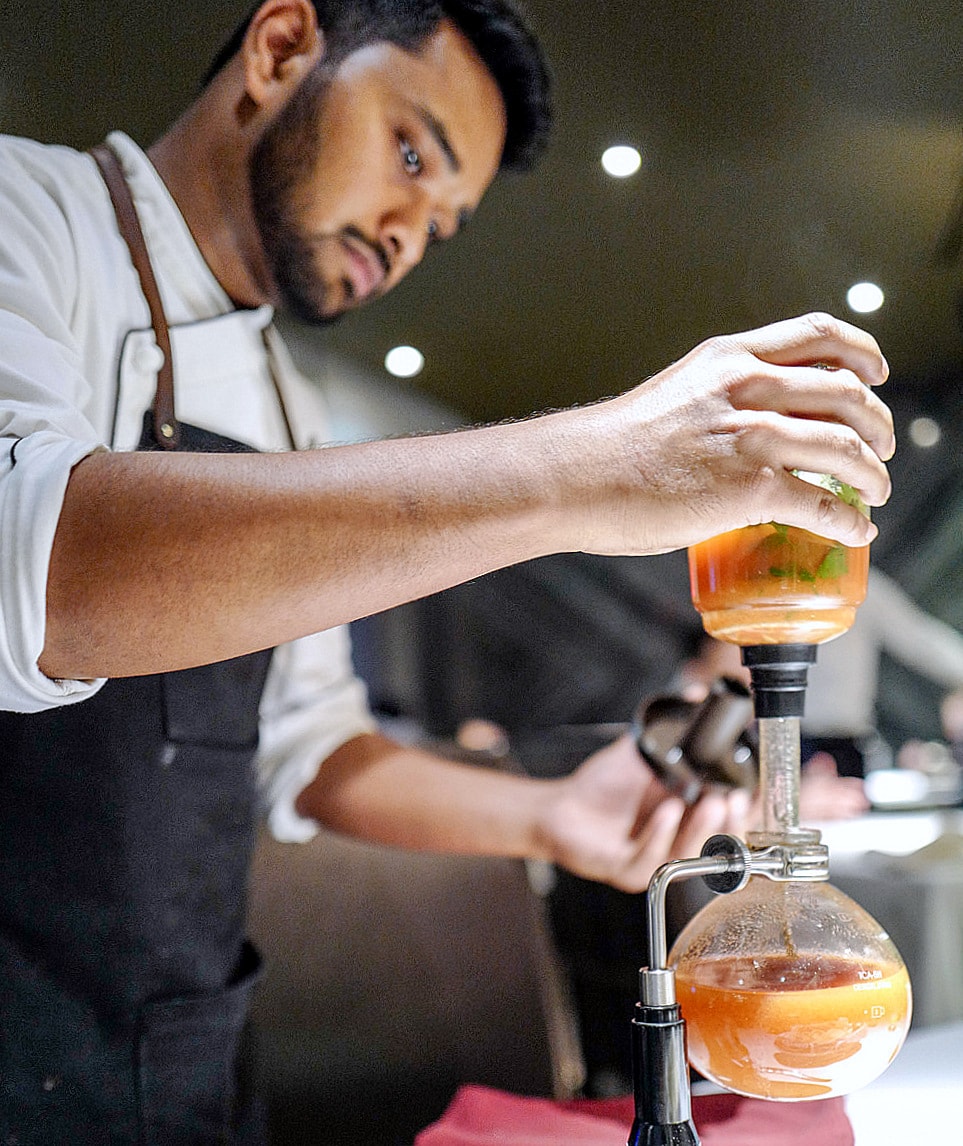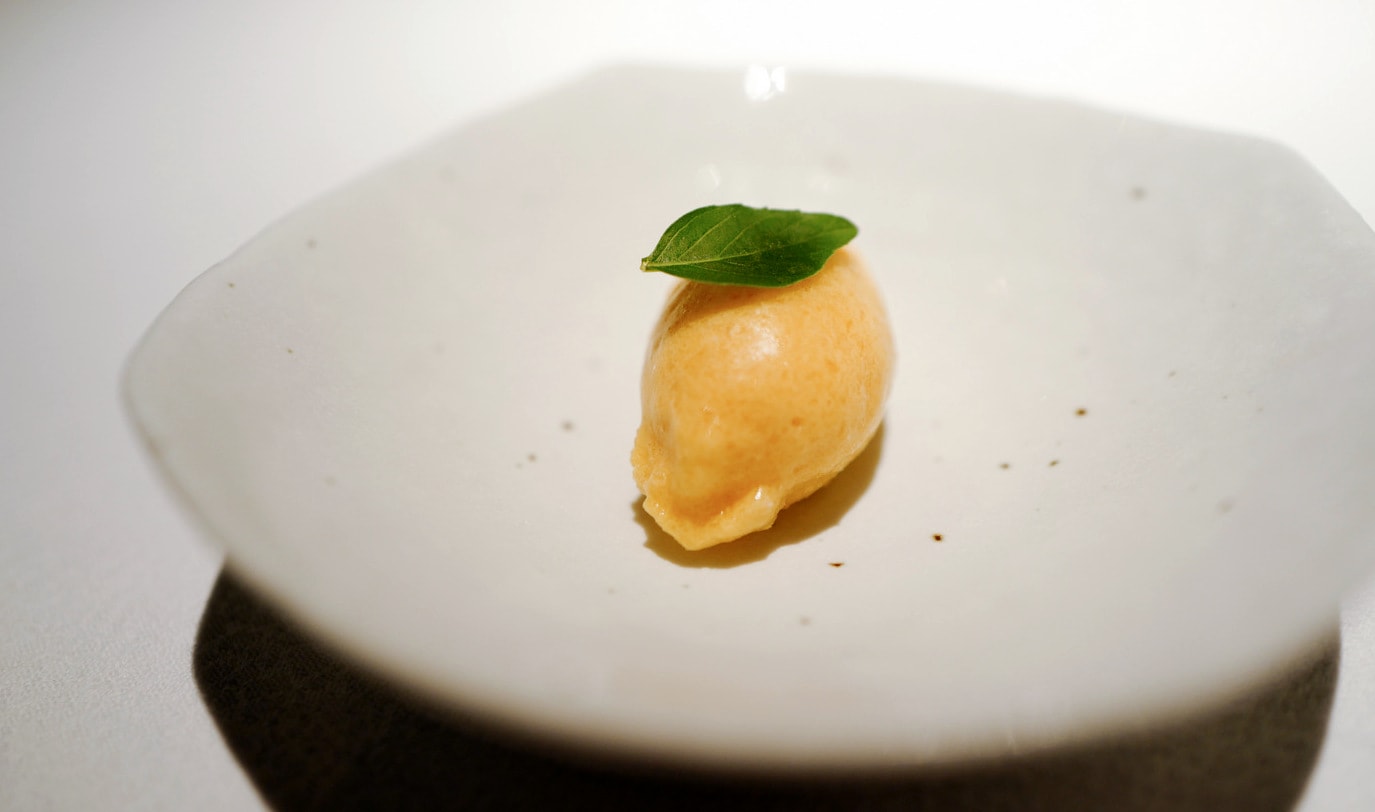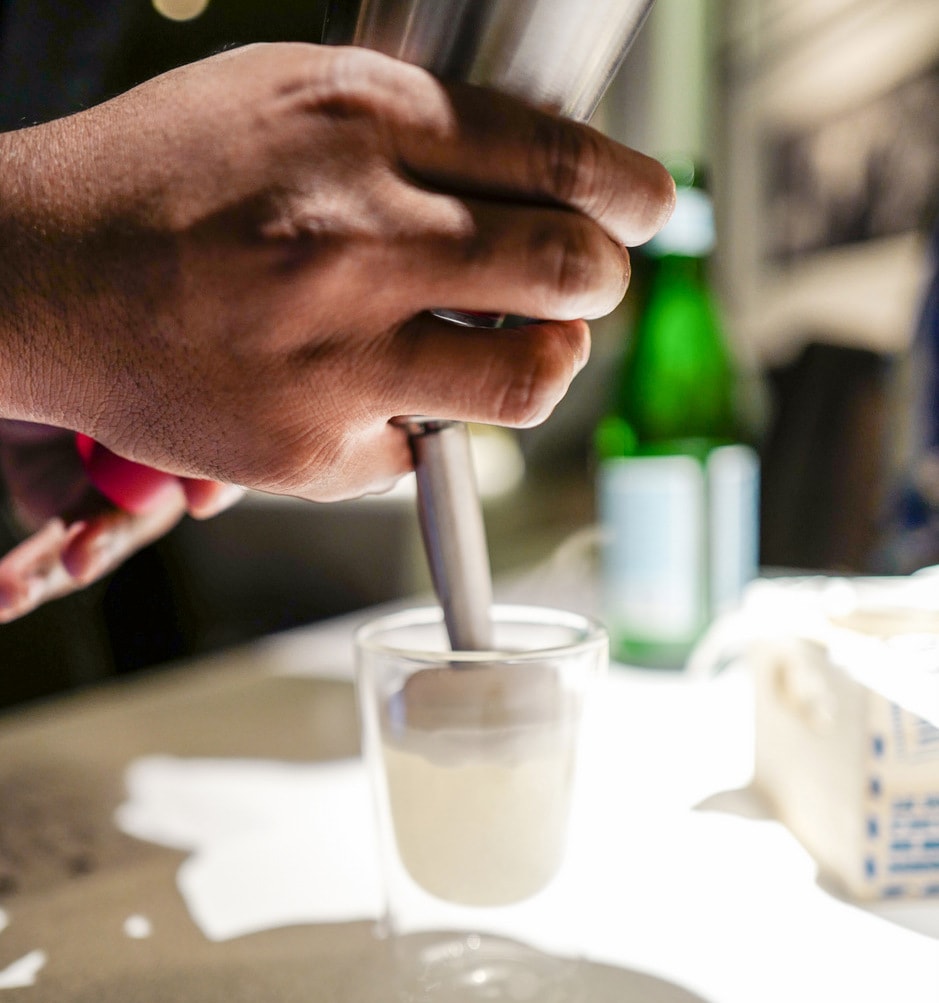 Ba Ba Black Sheep remains consistent in Nadodi's finesse of execution – a lamb medallion, irreproachable in its sous vide preparation and spice balance, intriguingly plated with a patterned sauce made of the rare and elusive black stone flower lichen-based spice, with other elements like curry leaves and fennel seeds making their mark here. It marks a bit of a shift for the dinner though, as we evolve from awe and wonder to a more earthbound mood. Still, we can't fault the latest thoughtfully orchestrated cocktail, a concoction of sous vide pumpkin with bay leaves and allspice, rimmed with salt and curry leaves.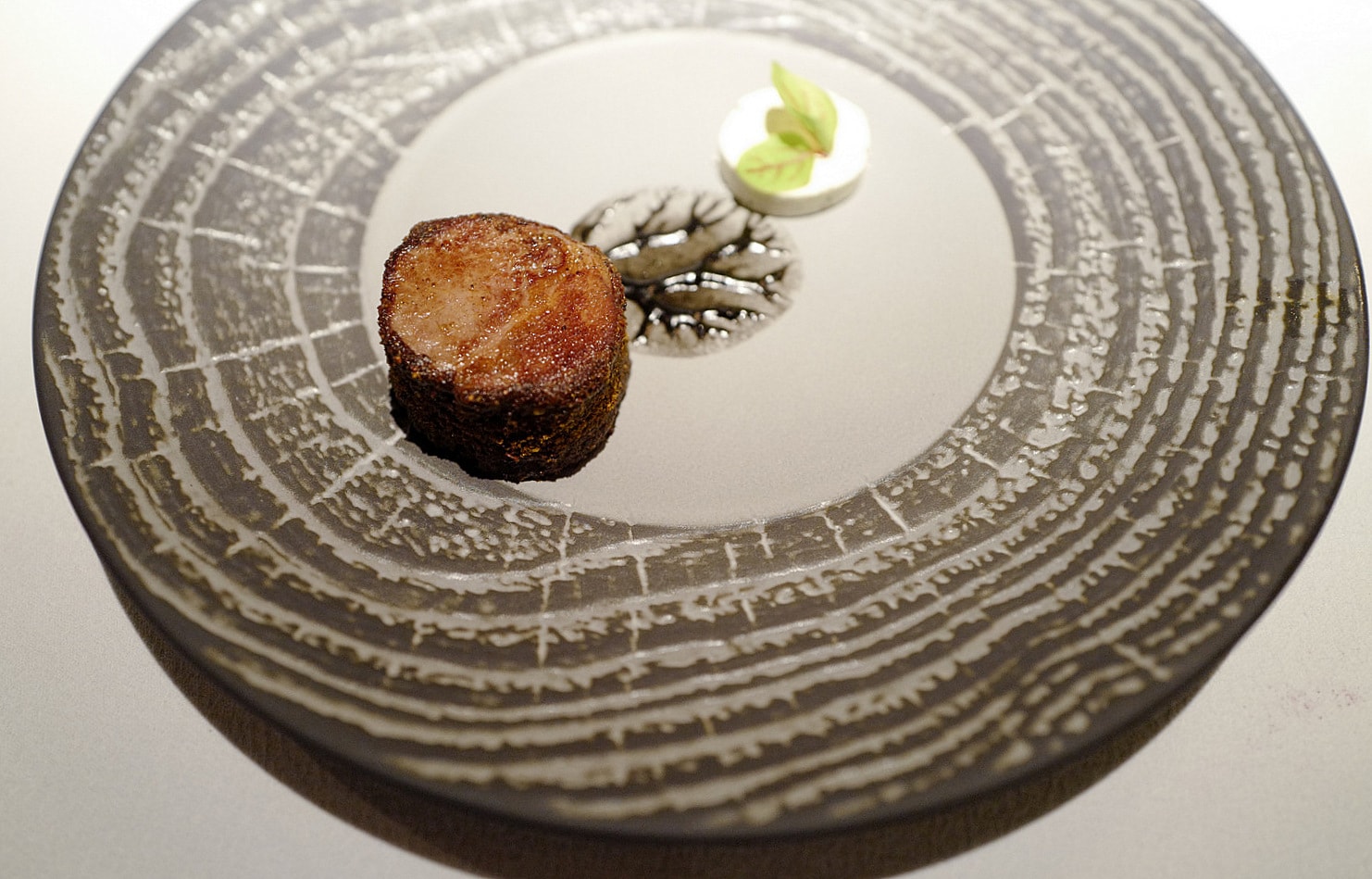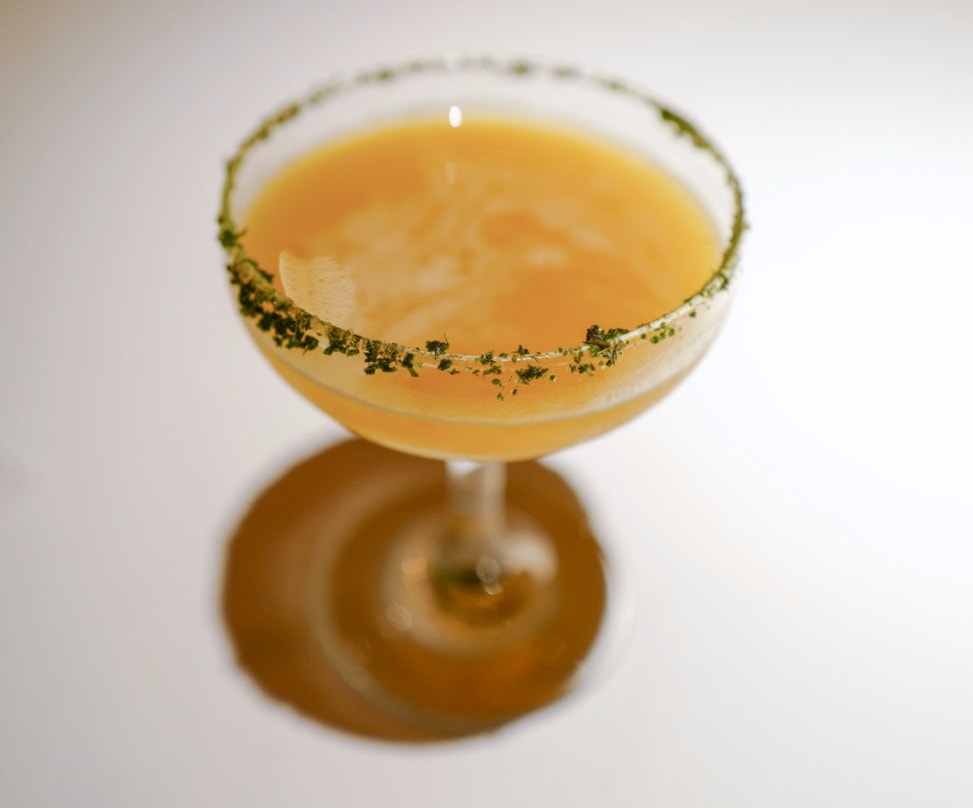 There's fanfare too for the final savoury course of string hoppers, unveiled like the sleekest of tiffins, first showcasing a mix of coconut and crispy potato sambol, then culminating in a bowl of succulent, fleshy sous vide lobster in a lap-it-all-up sauce of reduced coconut and truffles. It's scrumptious, with lots of delicate subtleties, portioned to ensure everyone is satiated, though it may not invigorate the imagination as much as previous courses.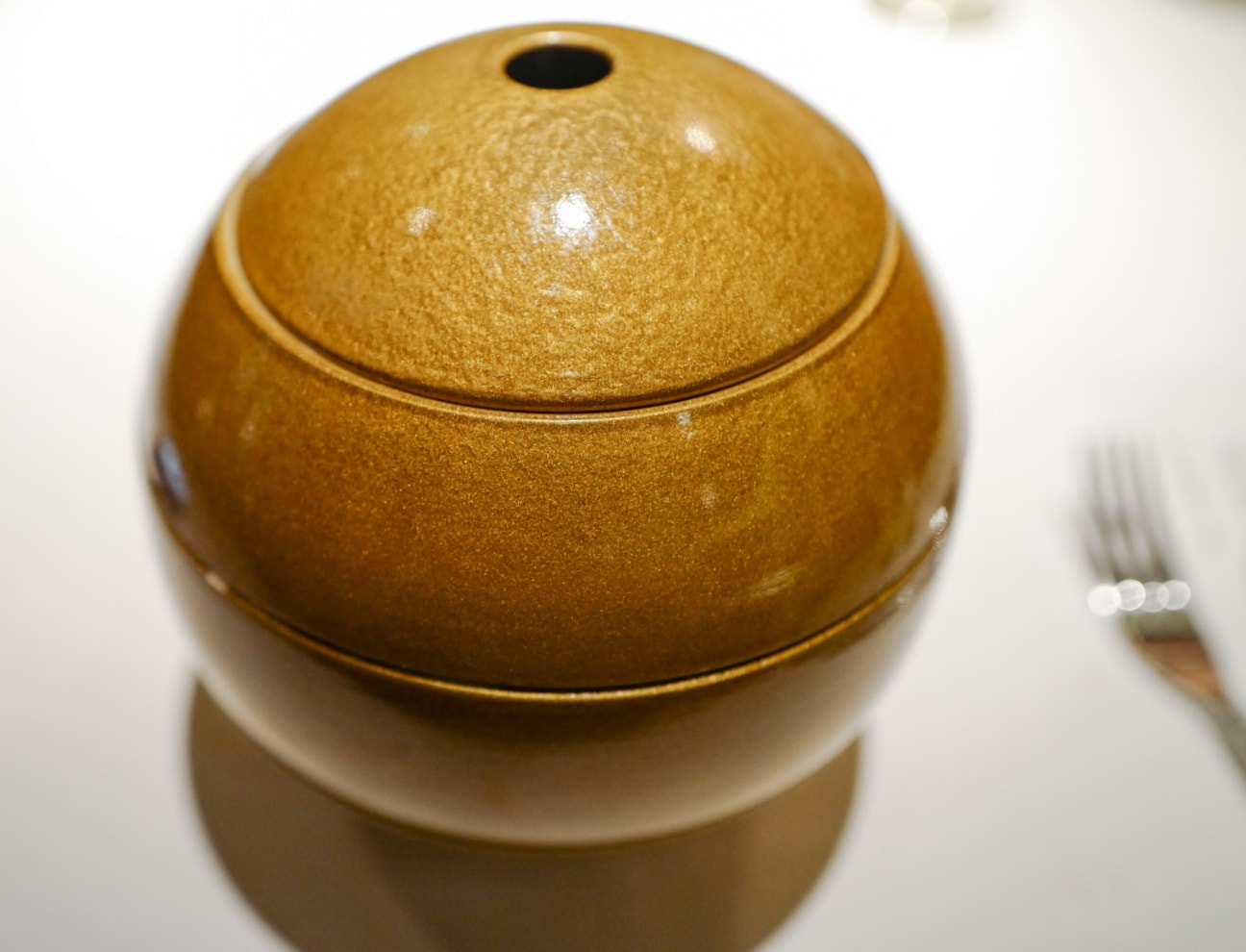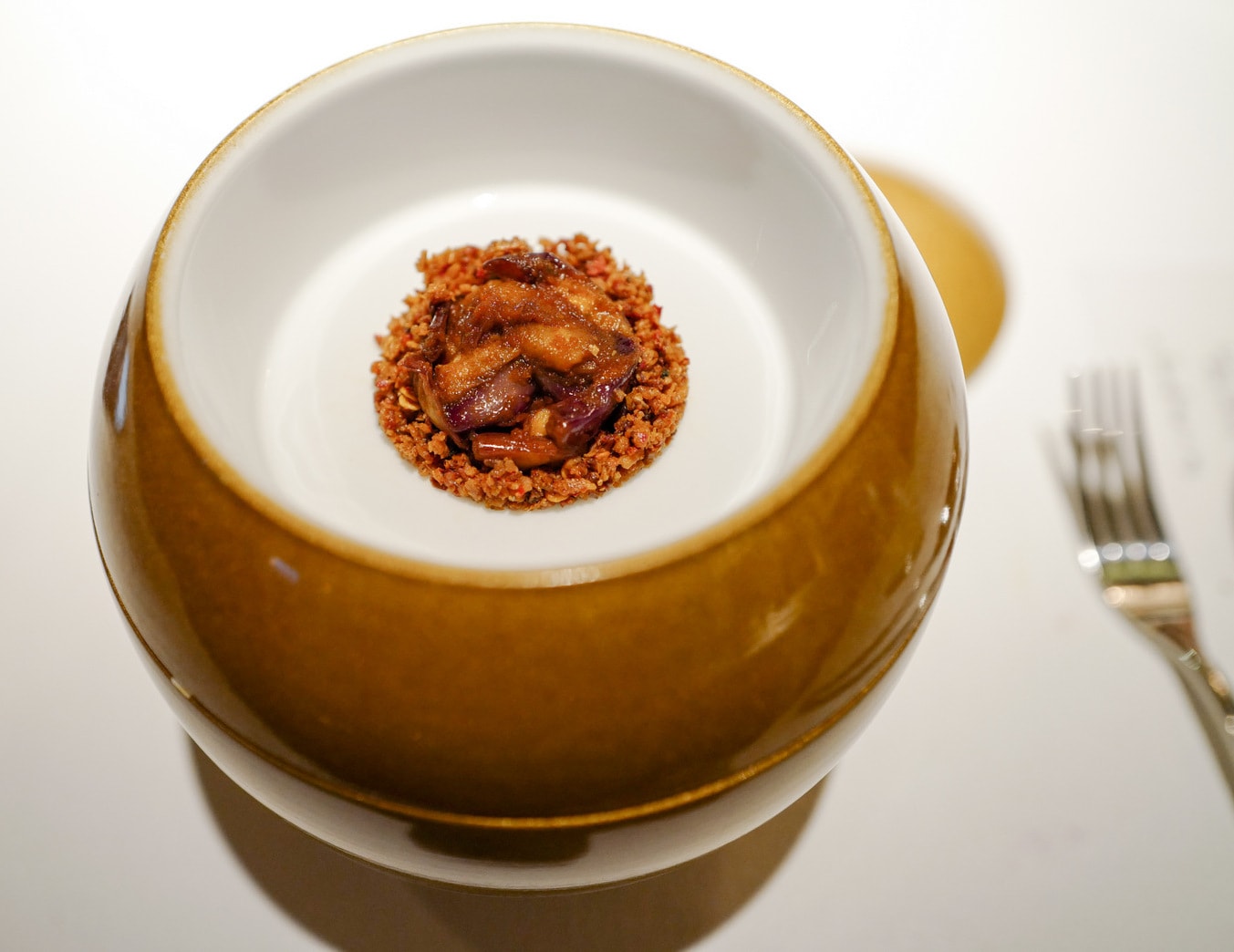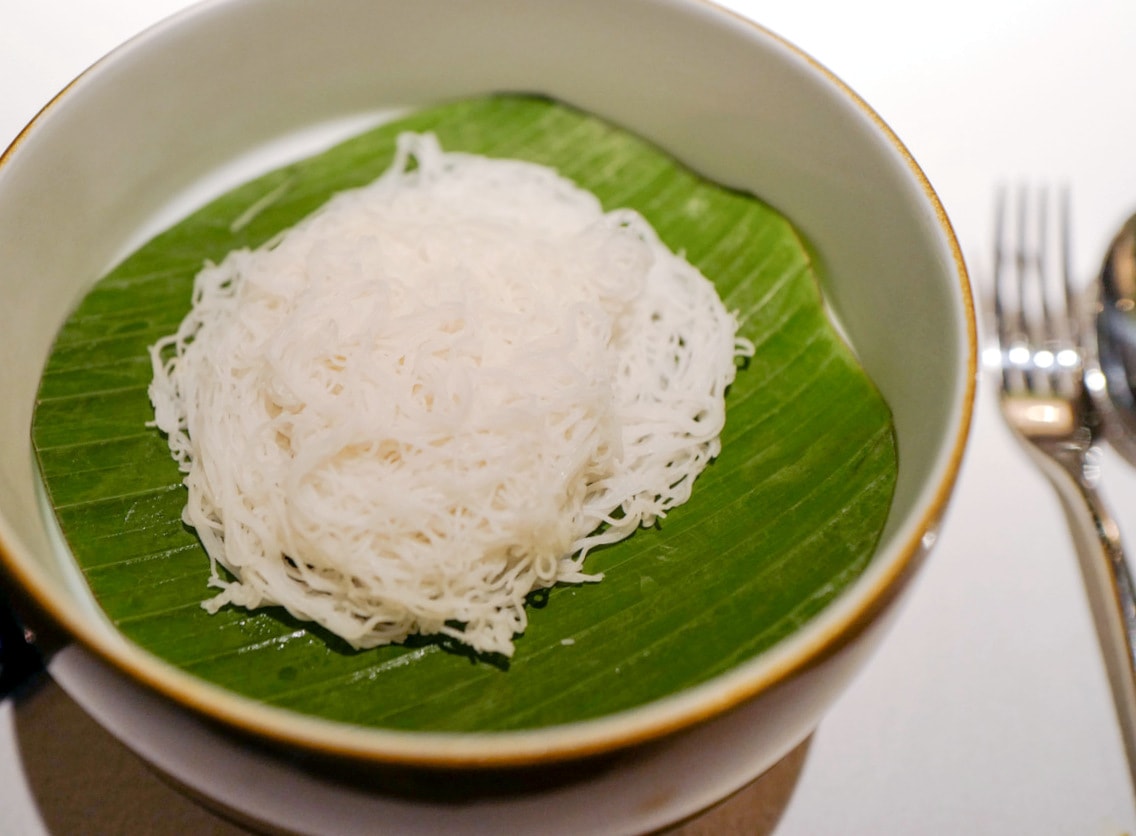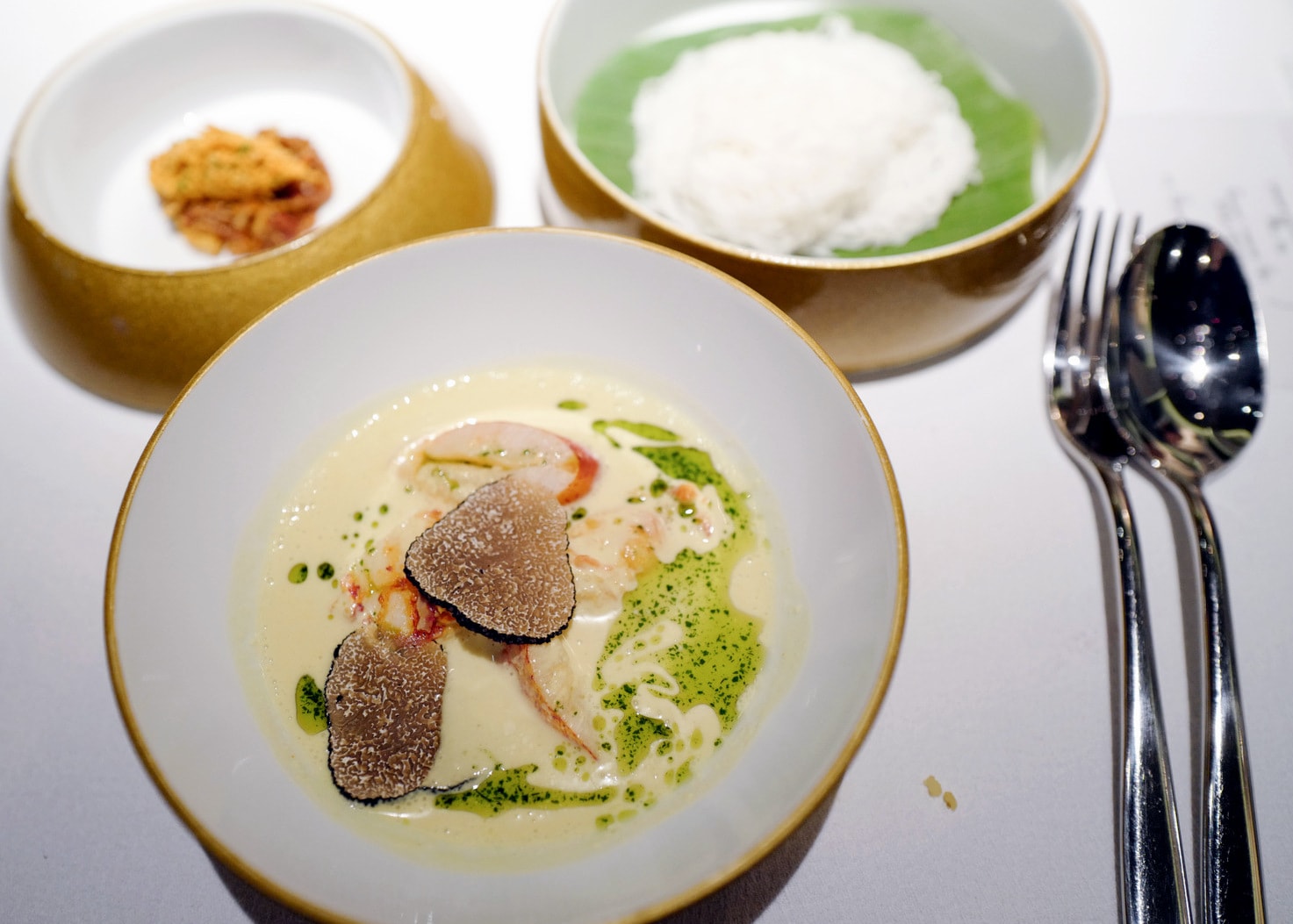 If we had to nitpick, Nadodi's desserts seem like the weak link of this menu, but that's partly since the bar was set so high from the start.
The moong dal crispy rolled crepe stuffed with wattalappam and dusted with rose sugar and pistachios is the tastiest of this trio, but that's a requisite – South Asian sweet treats can often be irresistible. This is certainly fun and enjoyable, by most measures.
Kandy Tea Story pays homage to the tea trails of Sri Lanka's hill country; this tea-infused rum ball with semolina flour and Valrhona chocolate is very pretty, but the sum of the parts tastes mainly one-dimensional, a little dry and rather dusty. The finale of jackfruit ice cream with jackfruit marmalade doesn't quite gel either, with the marmalade coming off as somewhat stodgy.
The parade of cocktails wraps up with two very differently presented pieces – a B-52-inspired shot of Bailey's, kahlua and Grand Marnier, and the Madras Central, a hybrid of pulled coffee and a cocktail, uniting slow-drip filter coffee with vodka and cream foam.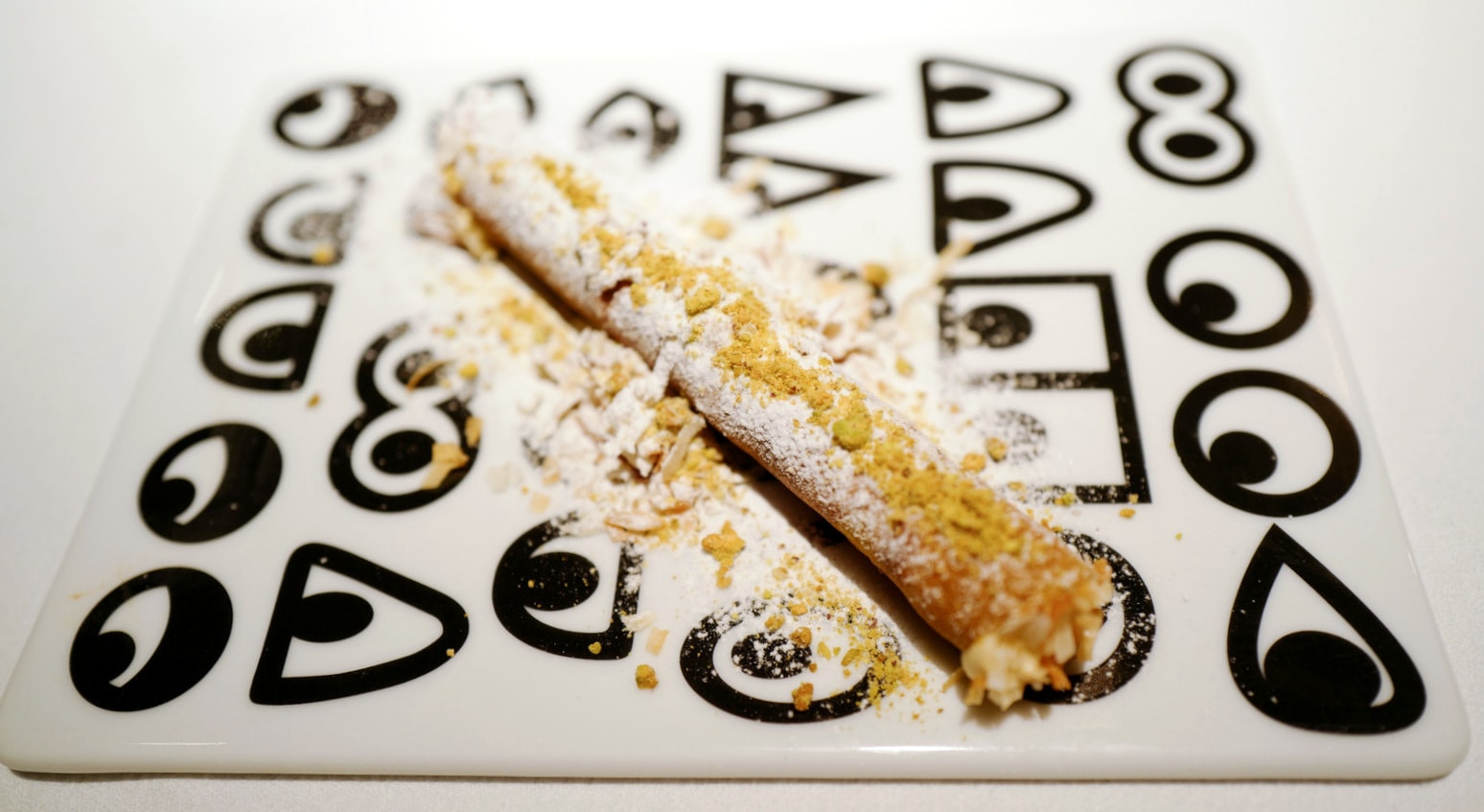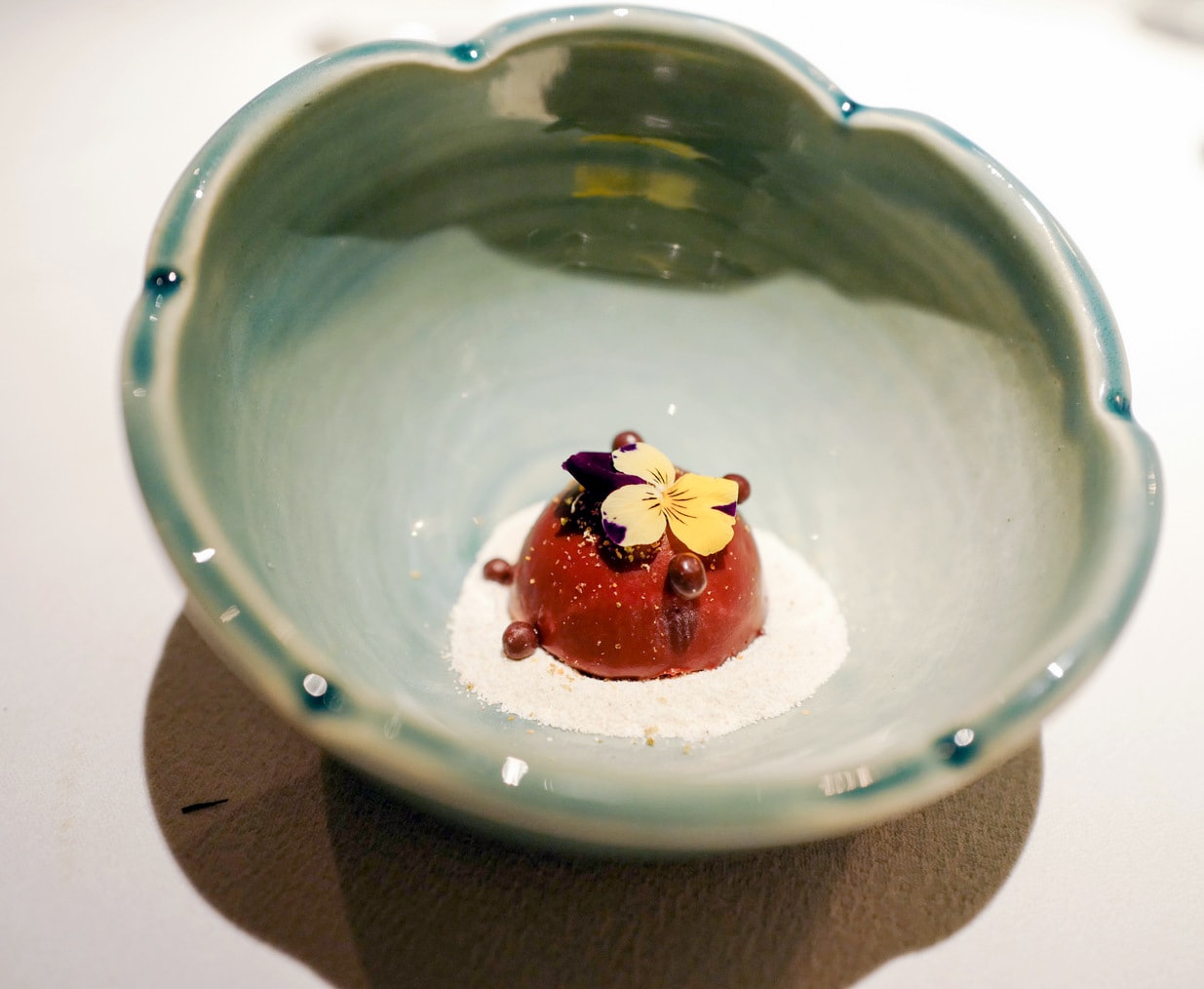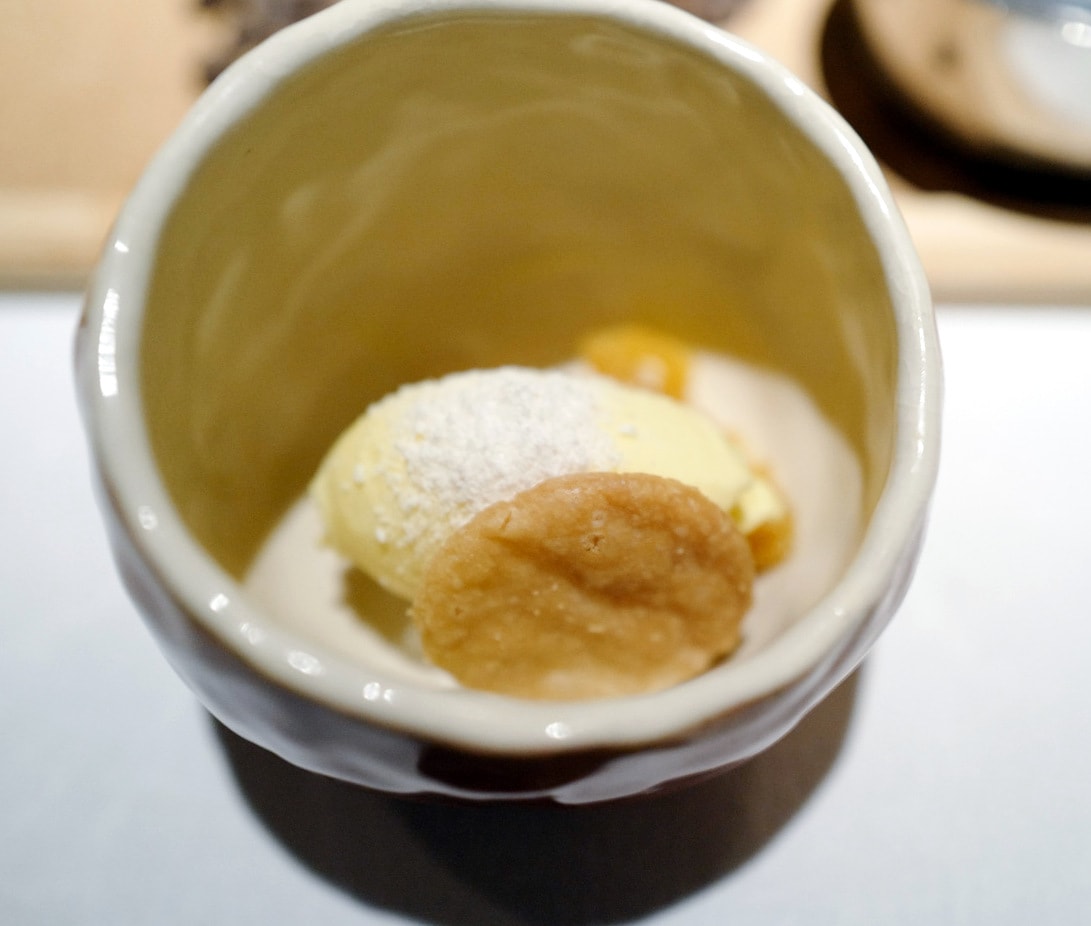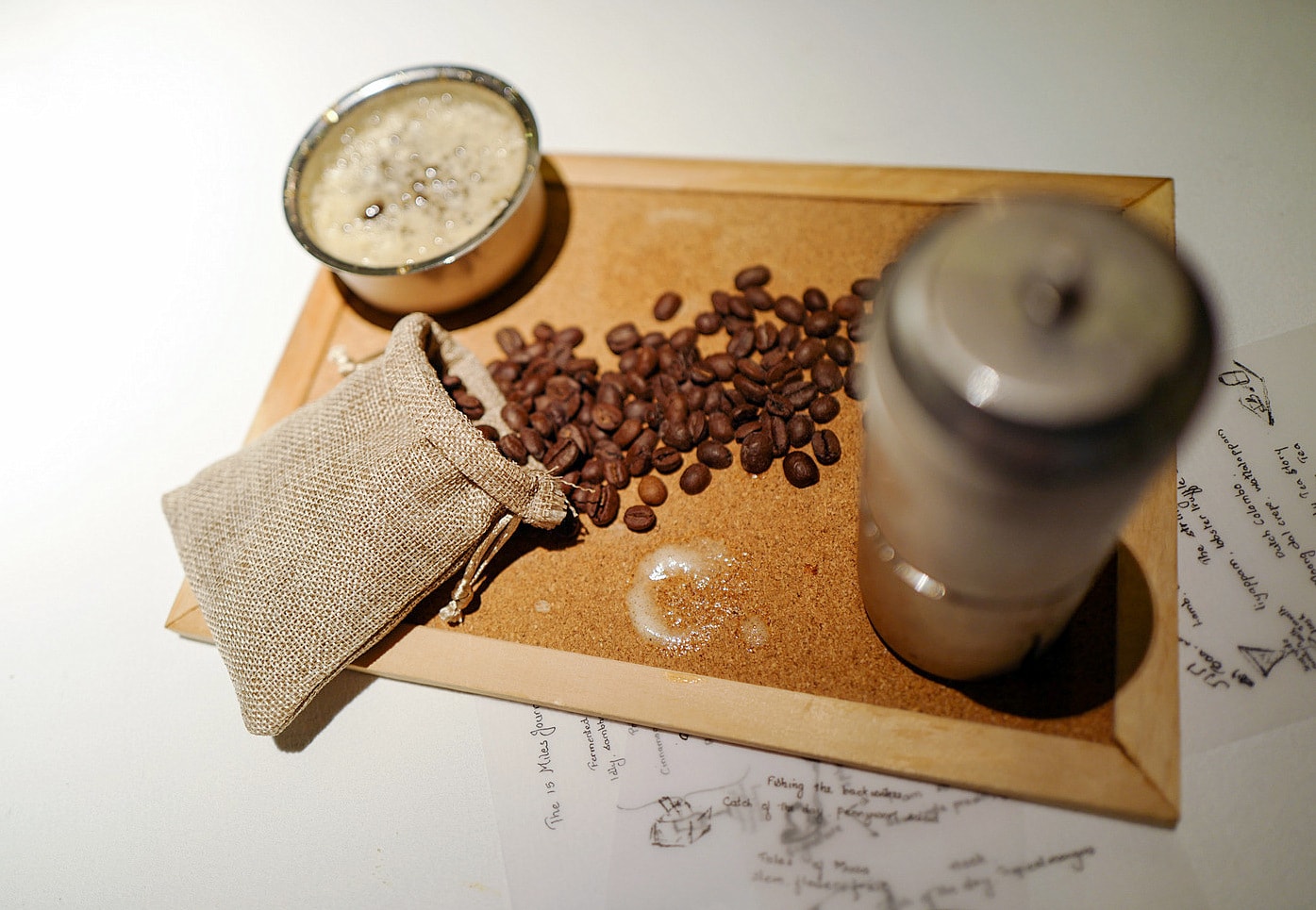 If you're not up for The 15-Mile Journey, which potentially needs three hours to complete, Nadodi also offers 11 and 13-course versions, with several tweaks in each.
The 13-Mile swaps out a few 15-Mile highlights with courses such as Hokkaido scallops, marvellously sweet by nature, buoyed by a tomato-based sauce suffused with spices and seared along with the scallops, coriander foam andSalty Fingers edible coastal leaves (this one merits a spot on the 15-Mile), barramundi with a vegetable broth reduced with coconut (the mango composition in the 15-Mile is more effective) and The Silence of the Lambs (very juicy, but mild-mannered overall).
The 11-Mile may tempt rice devotees with the promise of a competent Sri Lankan lumprais, wrapped in banana leaves, served with anchovy sambol, brinjals, chicken curry and chicken frikandel patty.
The 13-Mile ends with Mind of a Coconut – coconut milk ice cream with sea coconuts, rice flakes and cane sugar, which we'd probably choose over the jackfruit ice cream, though it's really a toss-up based on flavour preference.
All in all, Nadodi is due for strong praise – the restaurant made a solid debut, and it's fast maturing into a major dining destination in KL, with the conviction and capability to become even better in the coming months. Many thanks to the excellent Nadodi team for an evening to remember.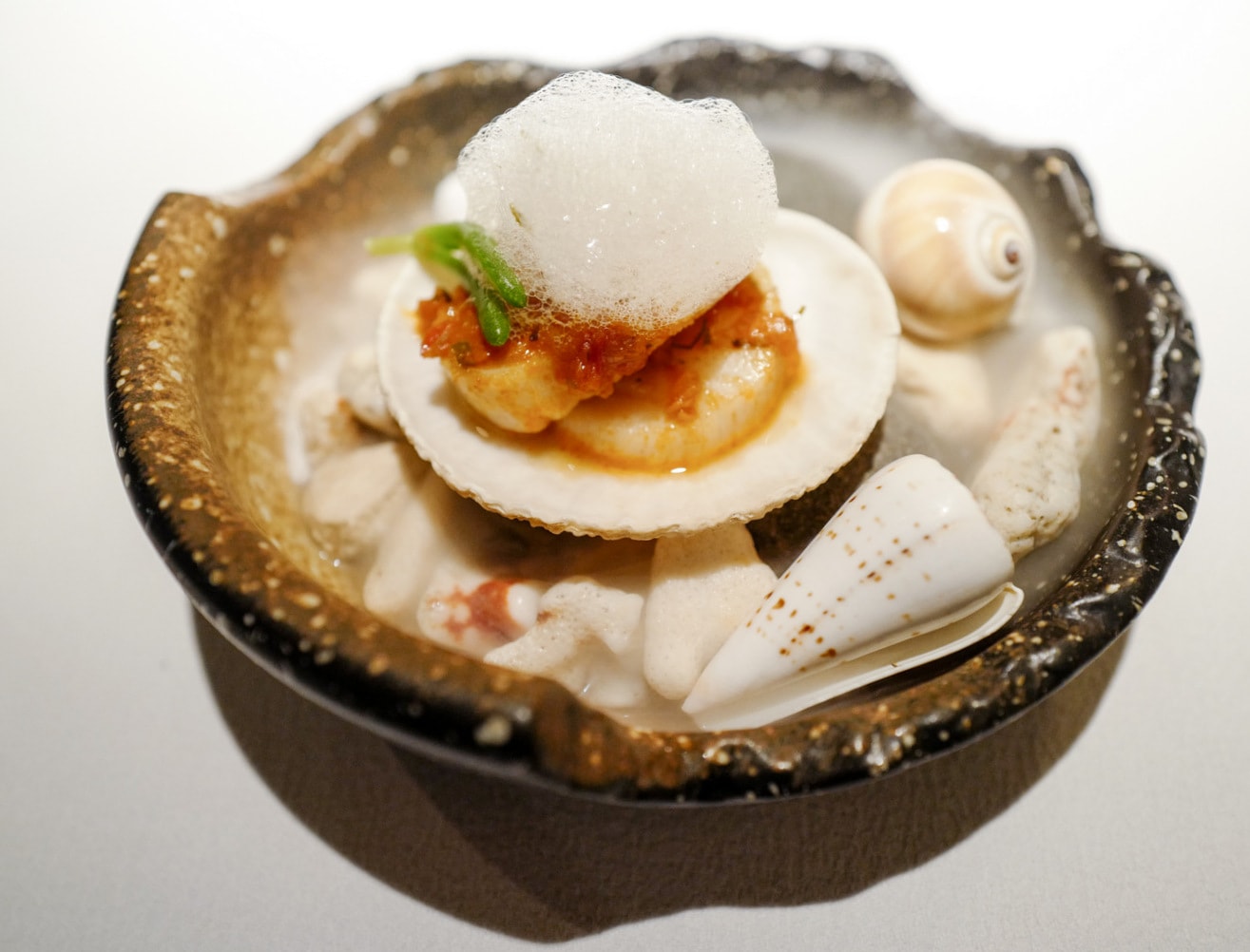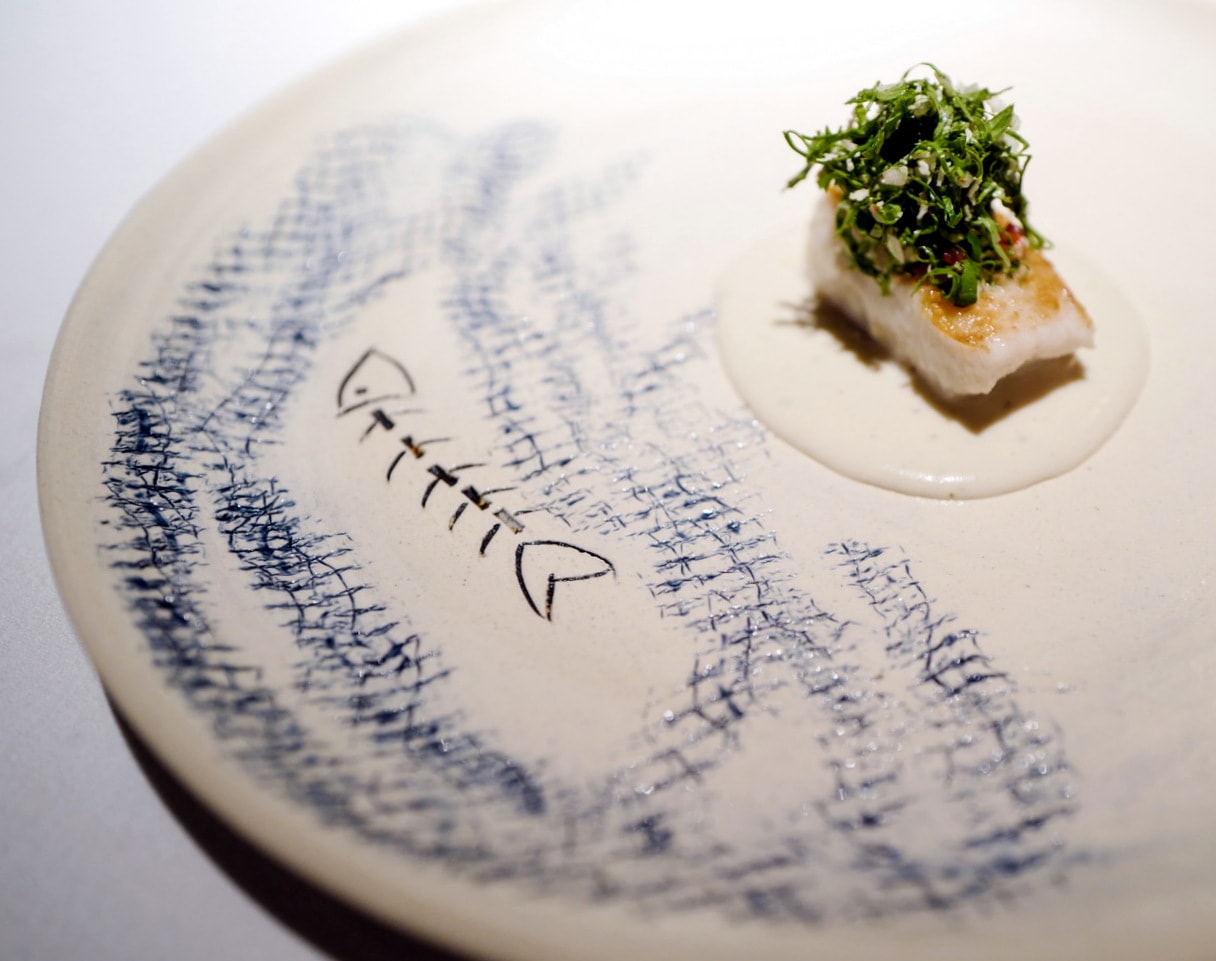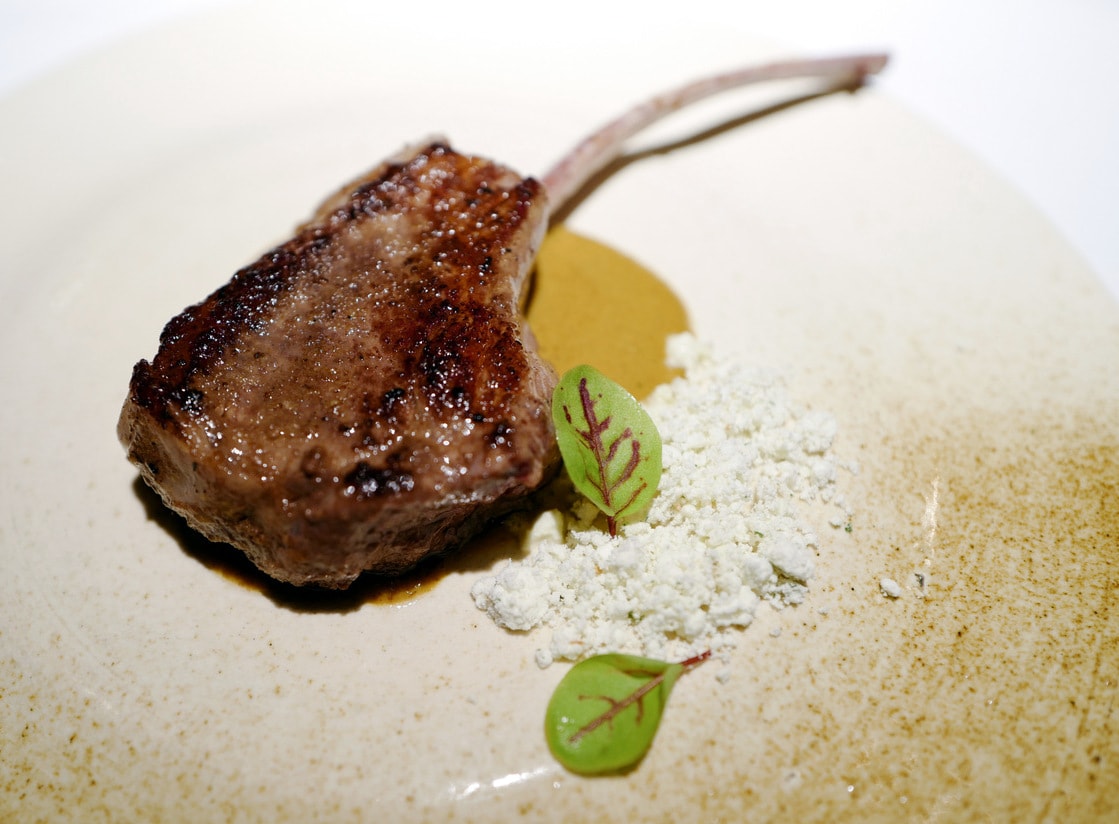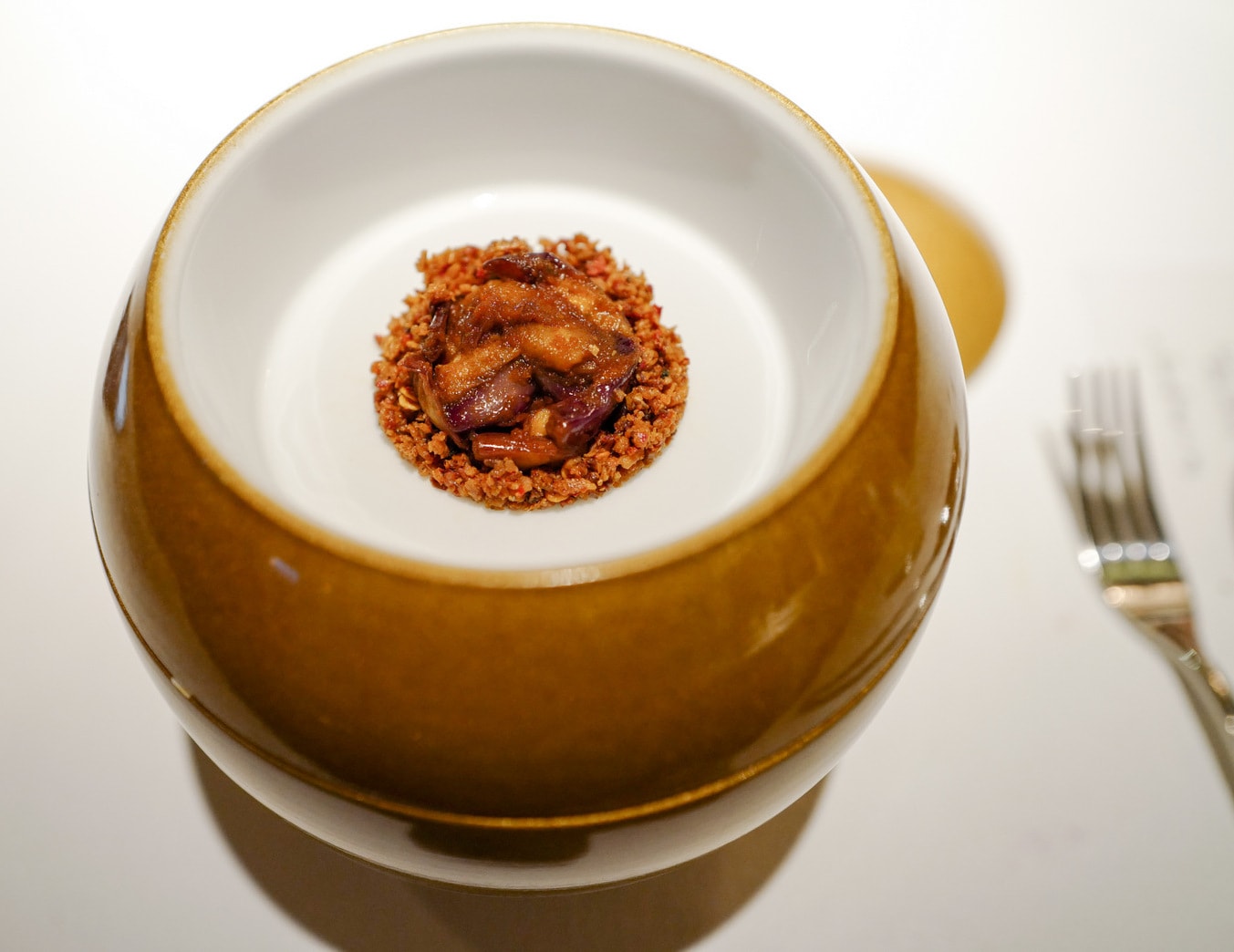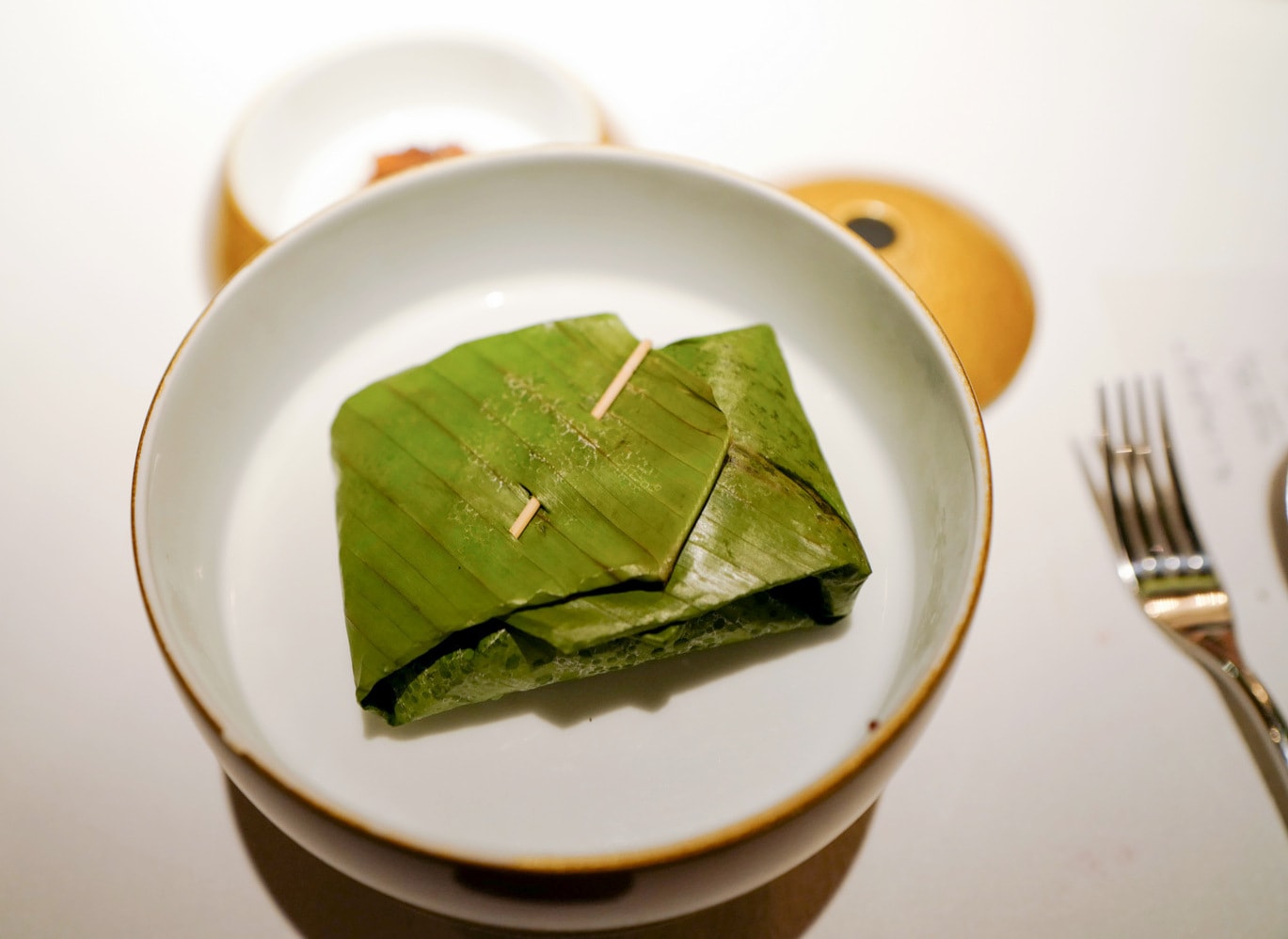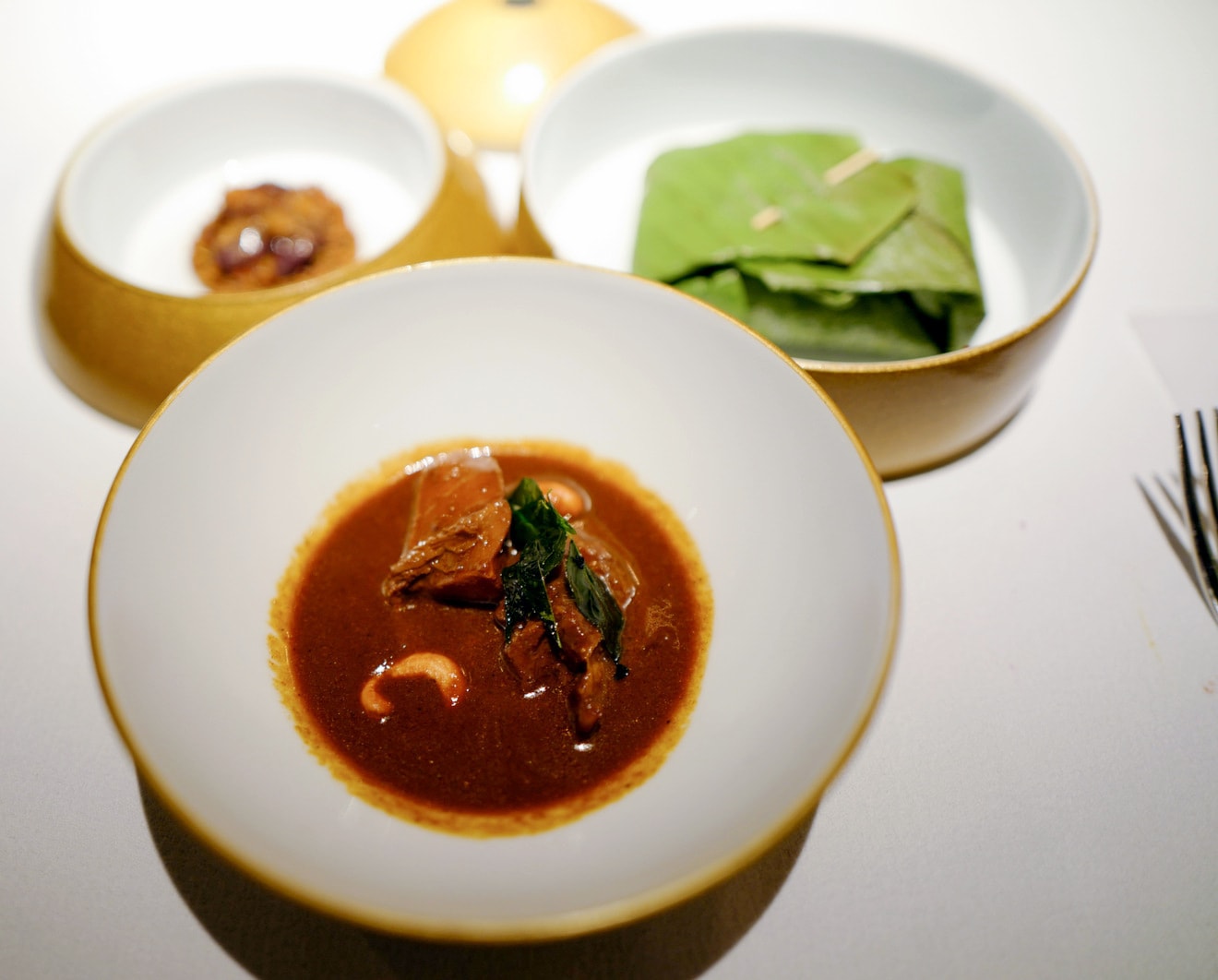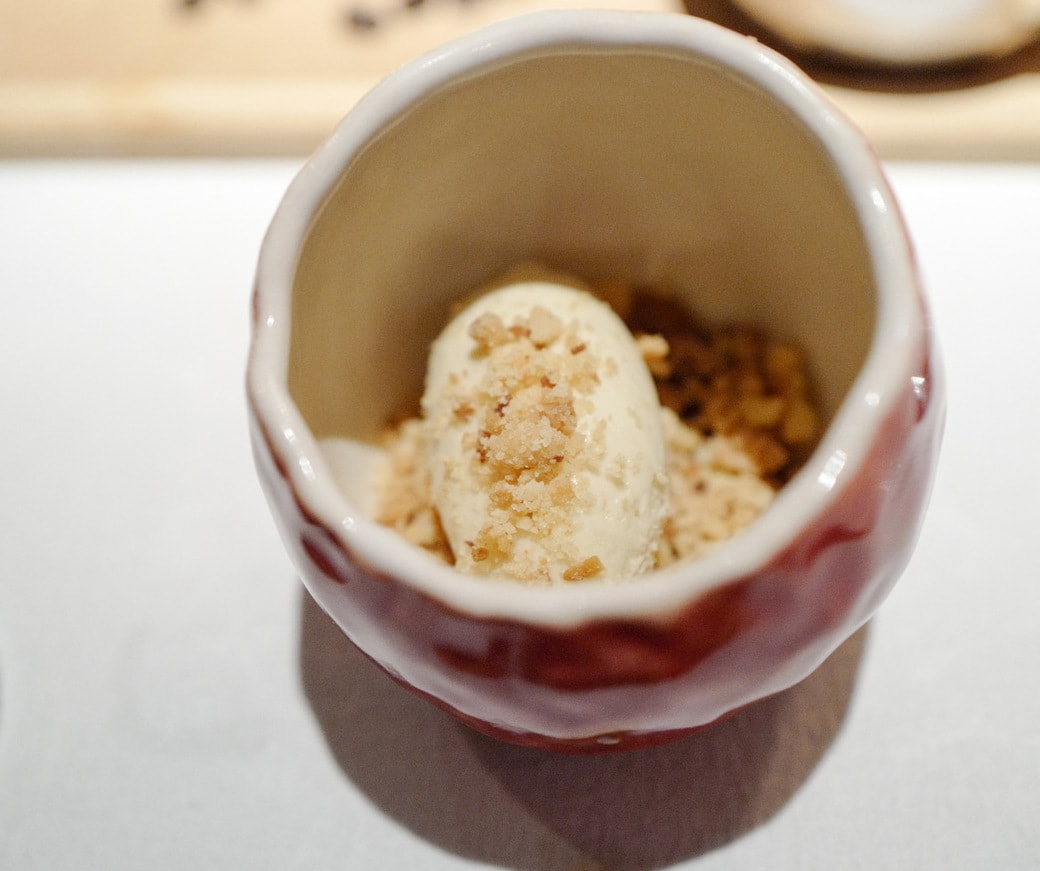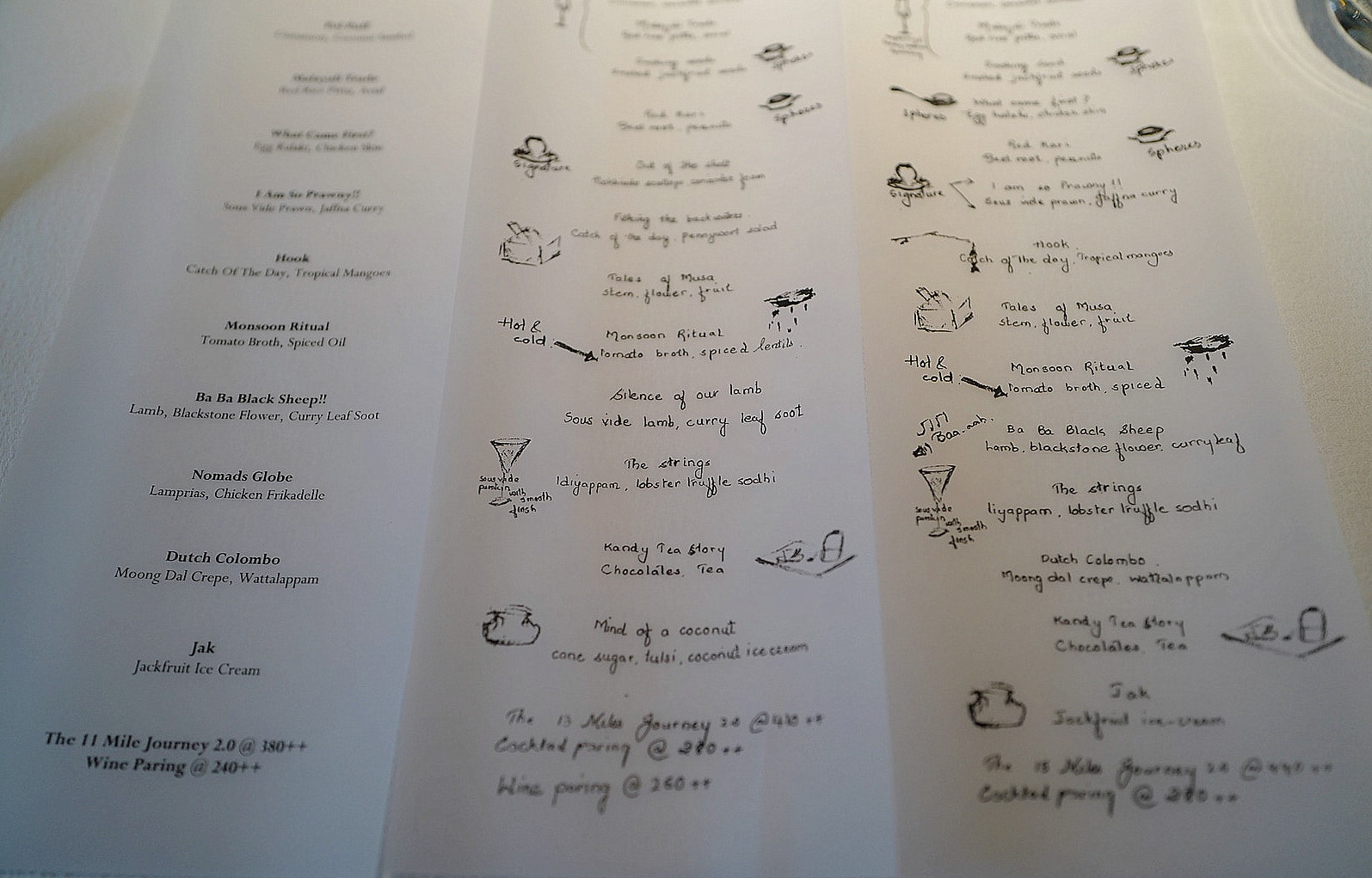 Location & Details
Address: First Floor, The Mayang, 183, Jalan Yap Kwan Seng, 50450 Kuala Lumpur.
Hours: Currently open by reservation for dinner; closed Sundays. Walk-in service expected to commence after mid-March.
Tel: +603-2181-4334
Find: View directory for Nadodi here.