Mr Tuk Tuk in Sunway Pyramid: Restaurant review
Hankering for Thai street food sold at Bangkok's Silom Road? No need to travel there to savour those goodies as Mr Tuk Tuk brings Silom Road to you in Sunway Pyramid.  A tuk tuk and a blue sign that says "Silom Road" greet me at the entrance of the restaurant.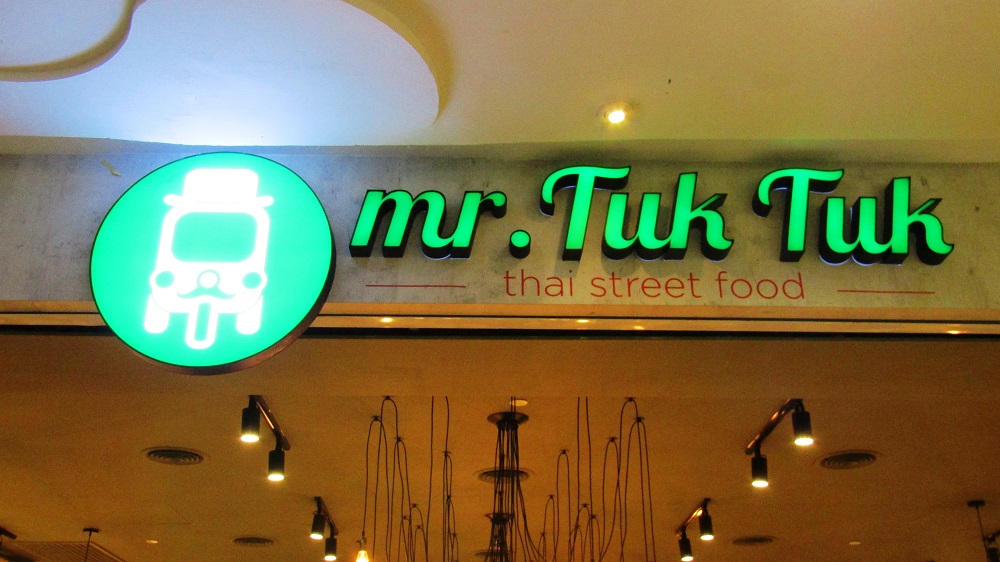 Inside, the décor comprises wooden-crate boards affixed on one wall, a floor-to-ceiling painting of rustic store fronts on a second wall, and a massive mirror on a third wall that gives an illusion of a bigger space. A hundred conversations are being carried out in loud noises as the place is packed to the rafters and hat-donned waiting staff are bustling about like headless chickens. No surprise as foodies are eager to try a new restaurant.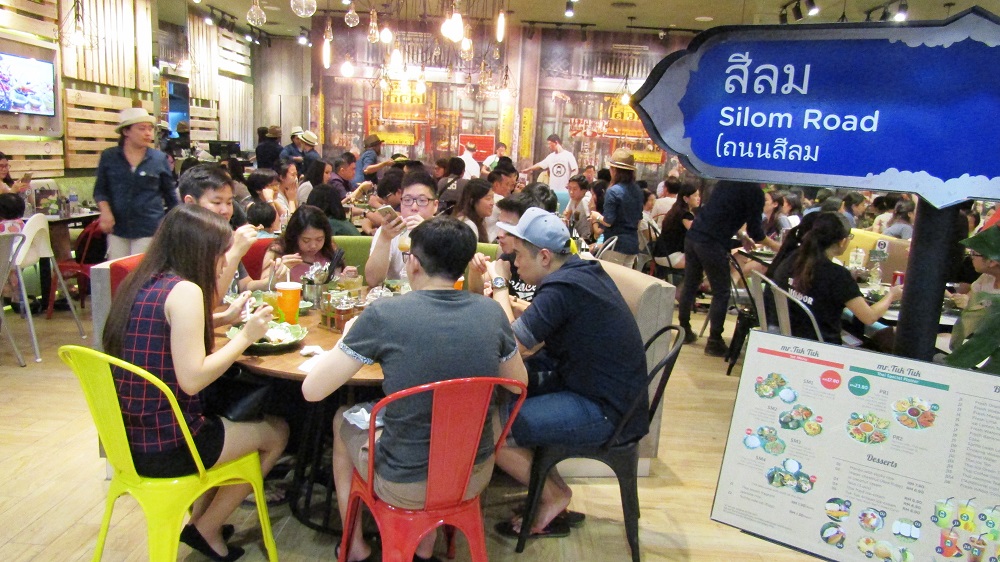 Appetizers and salad
My mini feast starts with sotong (squid) salad (RM10.80). My first chomp on a mouthful of the mix delivers tangy-sweetish-spicy delights. The fresh springy squid adds a new textural dimension to the crunch of the greens. Overall, this salad is light and refreshing in flavours.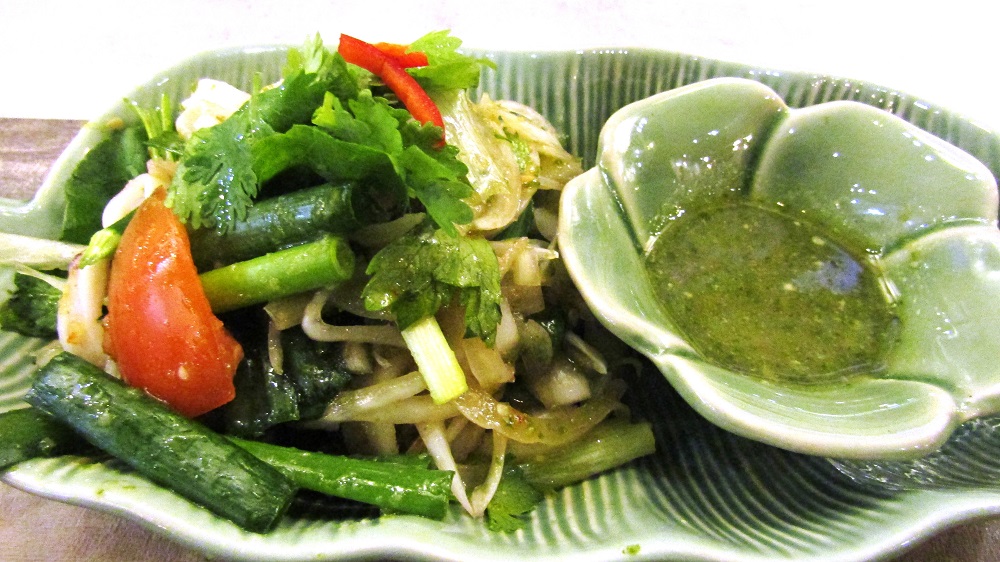 An appetizer for sharing, Thai Special Platter (RM23.80) comprises tom yam fried chicken, papaya salad, fish cakes and prawn crackers. On first bite, I'm impressed by the fairly strong burst of tom yam flavours from the fried chicken but its crispy factor can be improved.  The prawn crackers are run-of-the mill but the papaya salad unleashes spicy-sweet-salty-sour flavours that set my tongue on fire. Finally, the fish cakes tastes like a fish just exploded in mouth.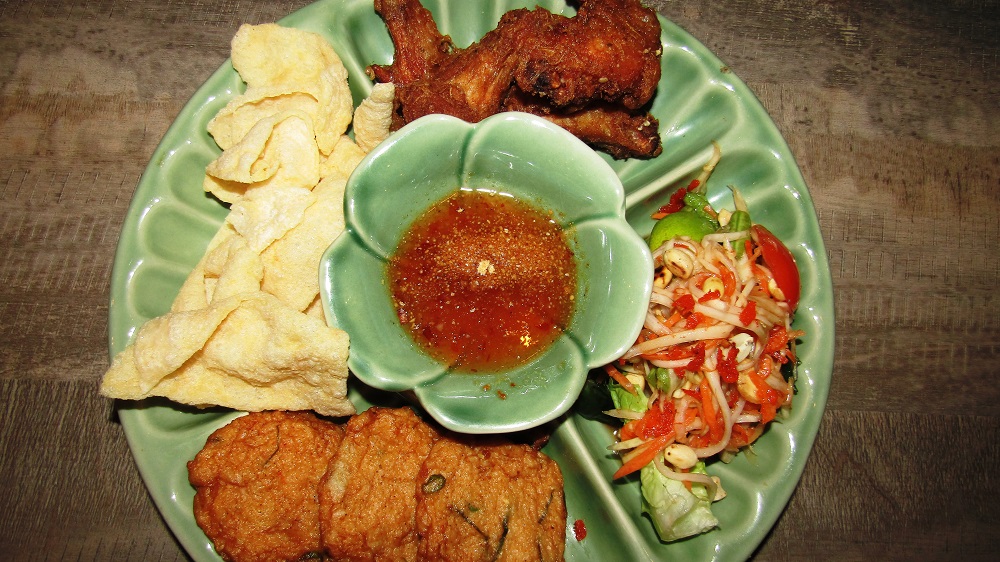 Main course of lamb, laksa, and rice
The BBQ lamb (RM11.80) comes with a sauce dip containing grounded nuts. The marinade of the lamb is certainly one of the chef's best-kept secret as the meat is so savoury that it's good enough to be eaten on its own. Definitely a must-eat dish.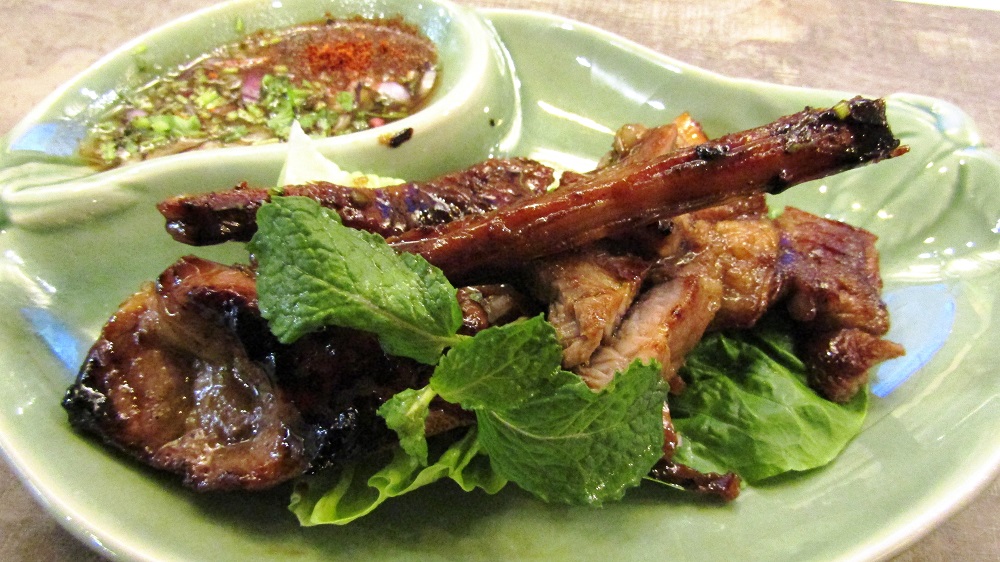 When I dig into the Thai Laksa (RM9.80), my senses of sour, sweet, spicy and bitter spring to life, and they conspire with a lemongrassy-tang to make me crave for more of it. The thick coconut-milk-bloated gravy is near-faultless.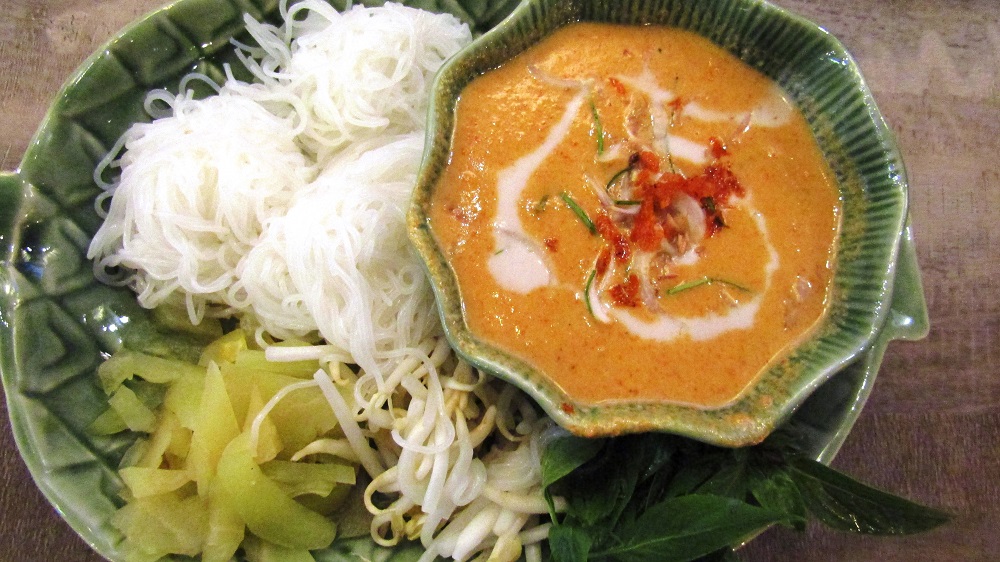 Set Menu 2 (RM17.80) is a rice set that comes with mango salad, pandan fried chicken and fish fillet. The invigorating mango salad almost makes my tongue flip over with relish. The spice-infused rice has been rigorously stir-fried in the wok and the fish fillet is fabulously firm and flavourful. The weak link in this set is the pandan fried chicken which is a tad dry.
Desserts
Water chestnut (aka red rubies) (RM6.90) heralds the end of my meal, and is given a twist. Instead of being served in coconut milk, it comes with coconut ice cream and slivers of jack fruit. Woo-hoo! This dessert is a winner.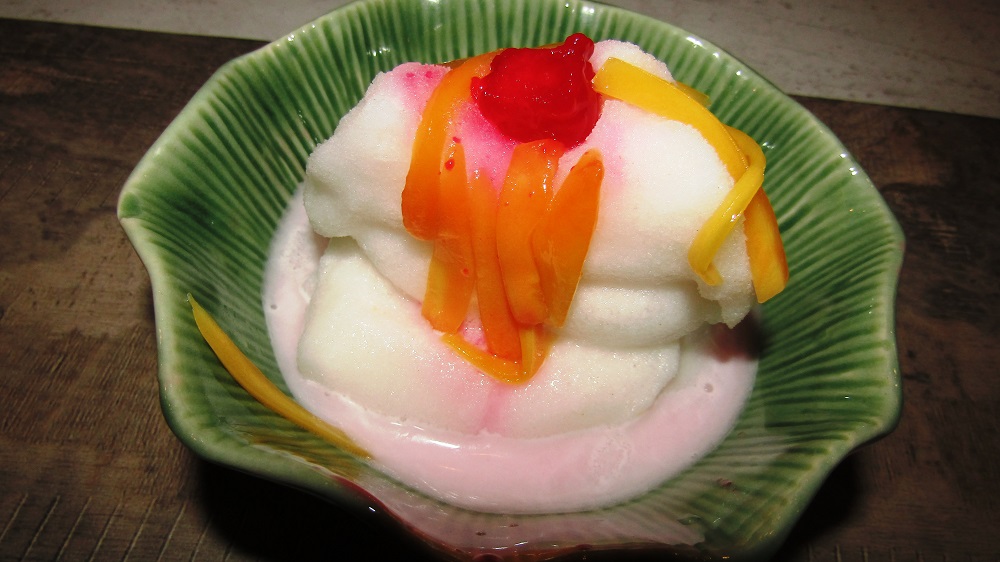 Artisan green curry ice cream and Thai tea ice cream (promo price is RM1 each; normal price is RM6.90) arrive as the curtain-closer. Though these cool delights lack the smoothness of gelato, they taste as if green curry and Thai tea have been transmitted to them respectively.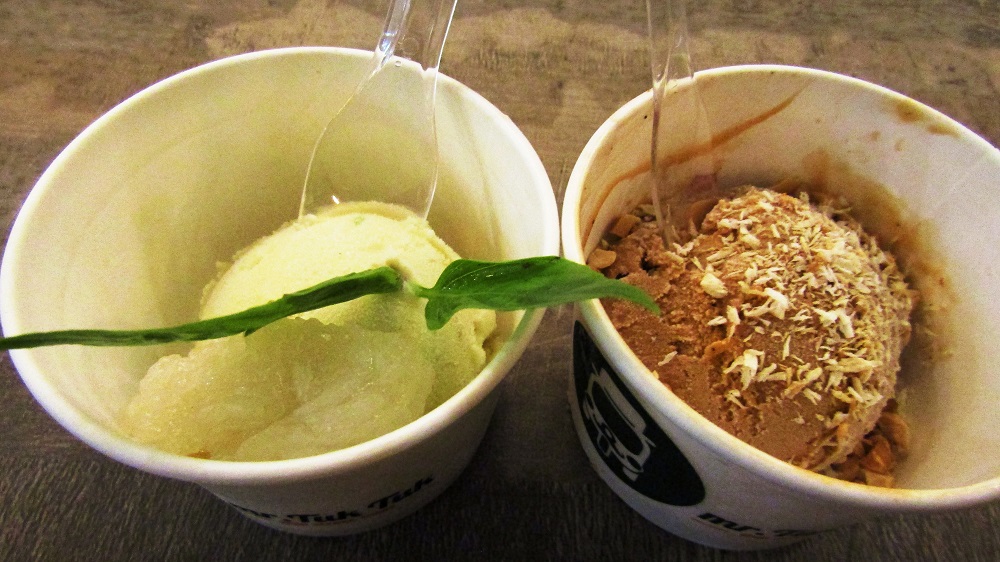 Verdict: With a high batting average, Mr Tuk Tuk will likely give you your money's  worth.
Location & Details
Mr Tuk Tuk
Lot LG2.27 Sunway Pyramid, Jalan PJS 11/15, Bandar Sunway, Subang Jaya
Business hours: 10 am to 10 pm daily
Tel: +603-3362 5738