Morganfield's Pavilion KL Takes on a Signature Style
The famous Home of The Sticky Bones goes premium! Morganfield's Pavilion KL, the first and flagship establishment has rebranded and elevated to become Morganfield's Signature, the one and only of its kind in Malaysia.
While popular for its casual, hearty meals and rustic, rugged atmosphere, Morganfield's Signature ups the ante with plush furnishings, looser seating arrangements, dedicated lunch and dinner ambiance settings, and a menu that's practically whole new.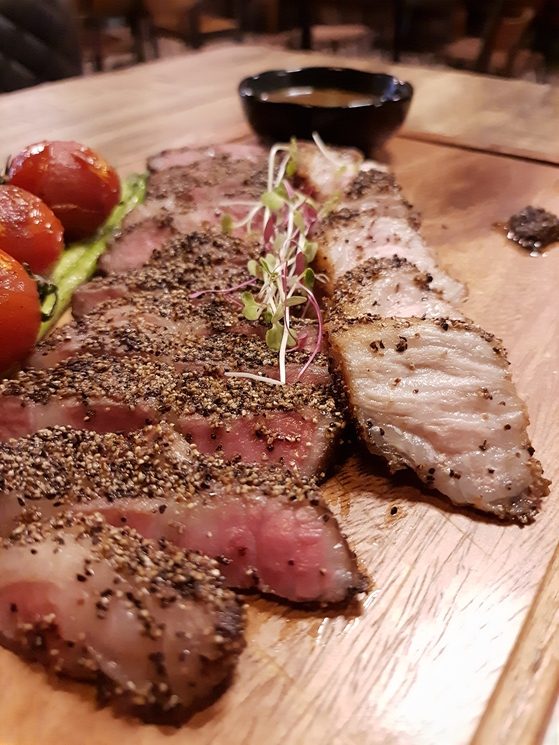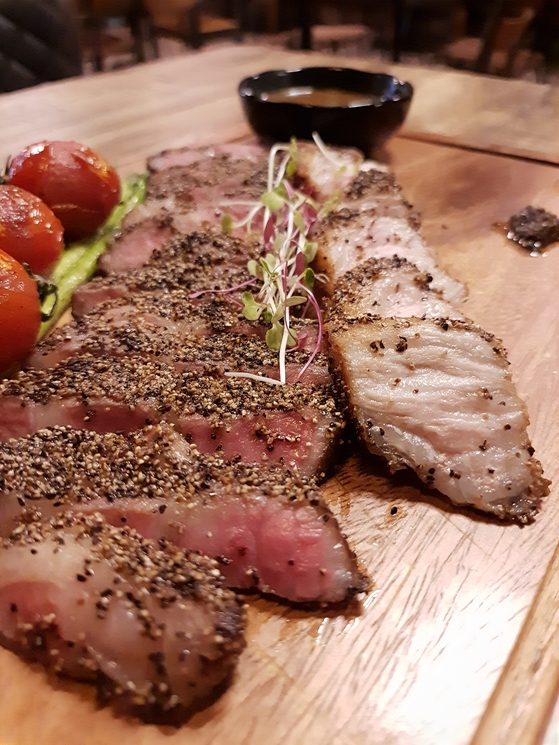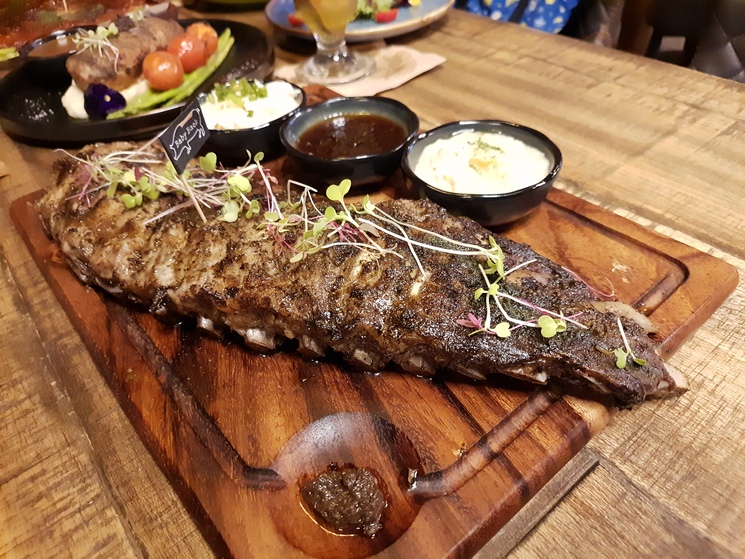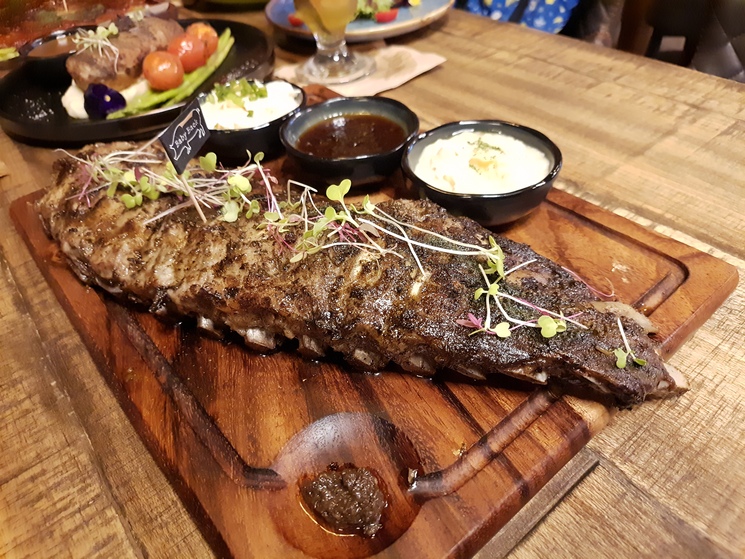 We had the absolute pleasure of getting to sample the Iberico Baby Back Ribs, a juicy rack of prime Spanish pork, served with a side of the best-selling Jack Daniel's glaze, and an addition of truffle spread that enhanced the pork's earthy smokiness. Truly a must-have, this platter is part of the new Signature a la carte line-up, featuring other Iberico selections such as the Iberieco Secreto (a highly prized inner arm cut of the pork rarely available outside Spain) and the Iberico Jowl (cheek meat) – all prized for its clean taste profile and intense marbling. As a meat described to be 'the only pork in the world to be eaten pink', the bouncy, chewy texture is a definite upgrade to Morganfield's meat-centric specialty.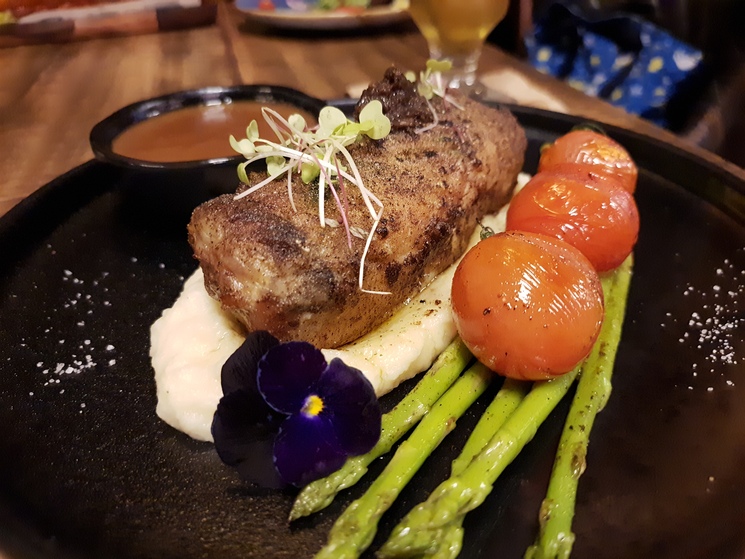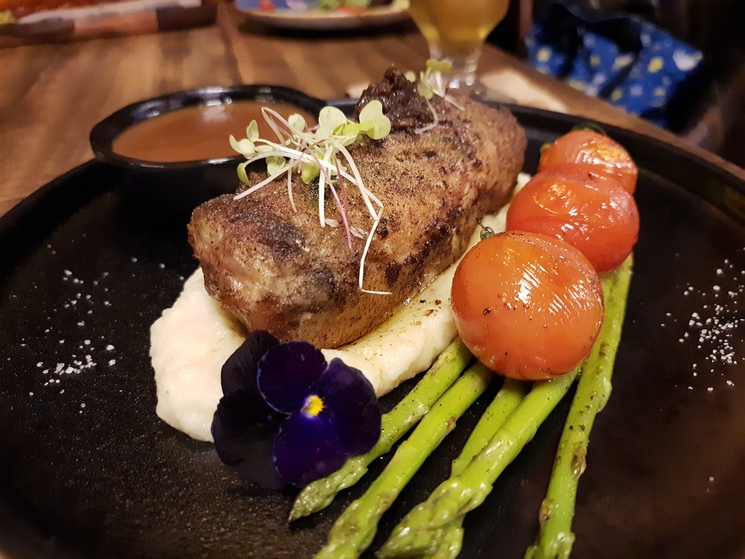 A new personal favourite we found is the Chicken & Mushroom Roulade – a butterfly-cut tender chicken breast wrapping up three types of mushroom seasoned with truffle oil. Steam-baked for an hour, baked for another, and blow torched for an outside char with sprinkled seasoning, this unique menu offering holds its own among the other premium cold cuts, wagyu, and truffle-infused dishes. Truly proof of a dedicated R&D kitchen!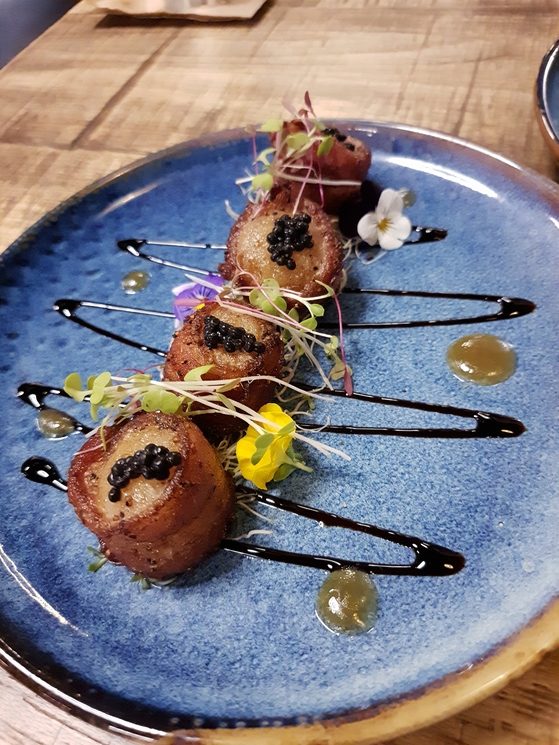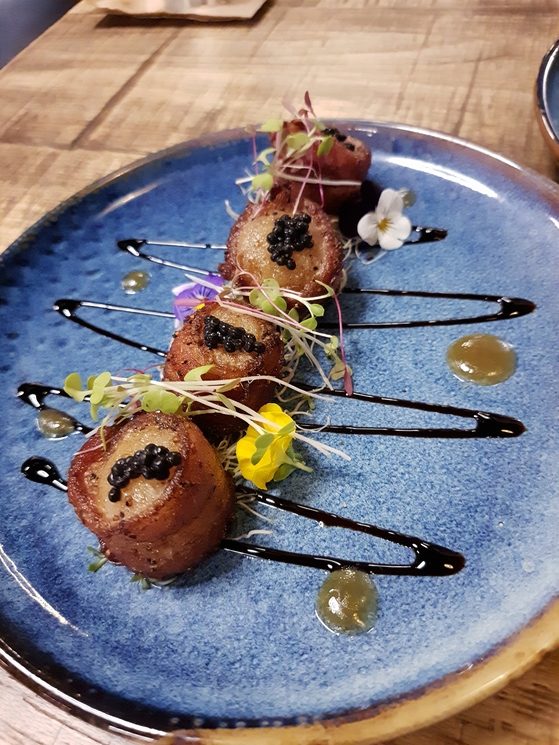 We also had the privilege of trying out one of the seafood items of Bacon-wrapped Scallops. Topped with caviar and served on a drizzle of balsamic and honey sauces, we were excited to learn that Morganfield's went above and beyond in procuring their marine products chilled, not frozen. Logistically critical but definitely worth it, guests can be assured of fresher than normal pescetarian items assuring that premium quality Morganfield's strives for.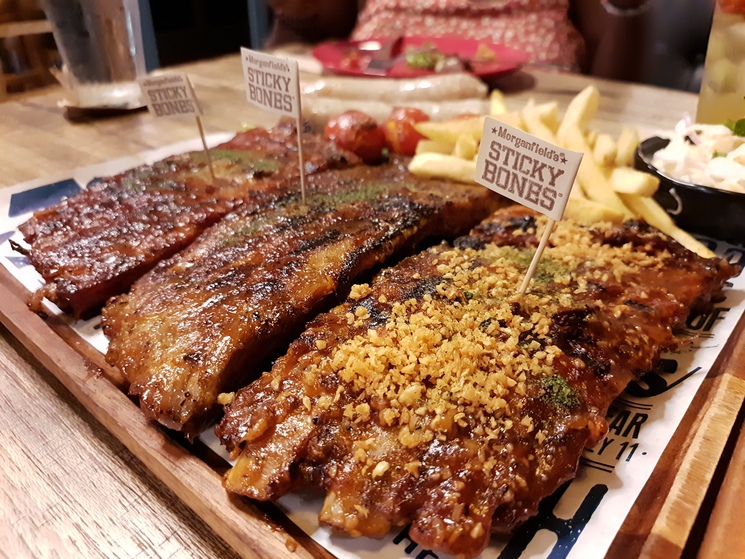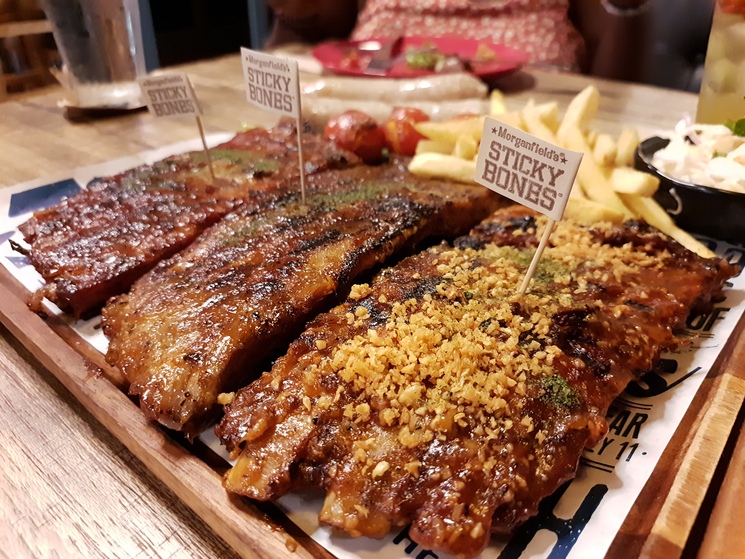 But Morganfield's wouldn't be the Morganfield's Malaysia has come to love without retaining a few from-the-start signature sharing platters! The classic Ribs Nibbl3r, featuring a trio combo of a choice of Smoked Peppercorn, Hickory BBQ, and Garlicky BBQ Spare Ribs with sides of fries and coleslaw will still be available, alongside the Jack Daniel's Glazed Baby Back Ribs, and the Smoked Duck Salad.
Die hard fans may notice a slightly different approach to the presentation and portioning of the Morganfield plates and platters. Unlike its more casual-focused Home of the Sticky Bones outlets, Morganfield's Signature serves up a sophisticated touch, making servings more manageable and cutlery-friendly, with completely edible garnishings for a finer visual and a no-mess approach to eating off-the-bone items.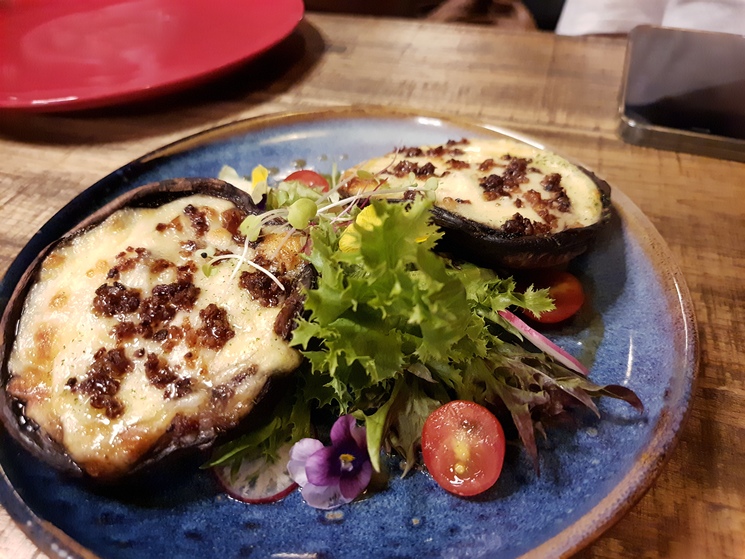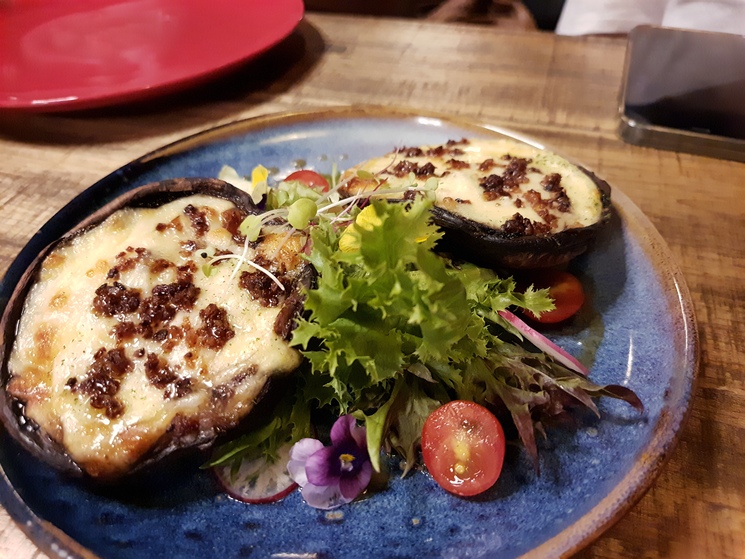 To top off a night of good eating, of course there must be some good drinking! Offering a special premium alcohol menu, a range of tastes are covered, from the simple beer and soju merriments, to the classy premium whiskies sold by the bottle. Even wine aficionados will find a house pour or a bottle readily available, and imagine getting a young bottle of Lafite for as low as RM 169.95.
Morganfield's Signature is set to become a destination dining venue, providing al fresco and indoor areas for casual and cosy meals, a full bar corner for a fun night out in Bukit Bintang, and V.I.P. rooms should you need to impress a group!
*This article was first published in The Expat June 2022 edition. To read more, click here.
Location & Details
Address: Pavilion KL, Lot C4.03.00, 168 (Right below DaDi Cinema), Bukit Bintang St, Bukit Bintang, 55100 Kuala Lumpur
Opening hours: 11am – 12am (Daily)
Tel: 011-6081 4880