Monkey Shoulder Welcomes Samuel Ng as New Brand Ambassador for Southeast Asia
Monkey Shoulder, the free-spirited, fun loving blended malt owned by William Grant & Sons, announced in November that Samuel Ng was its new regional brand ambassador for Southeast Asia (SEA). Dynamic, confident and exuding boyish charm that's underscored with a tinge of mischief, Samuel is well-aligned with the cheekiest brand in the world of whisky.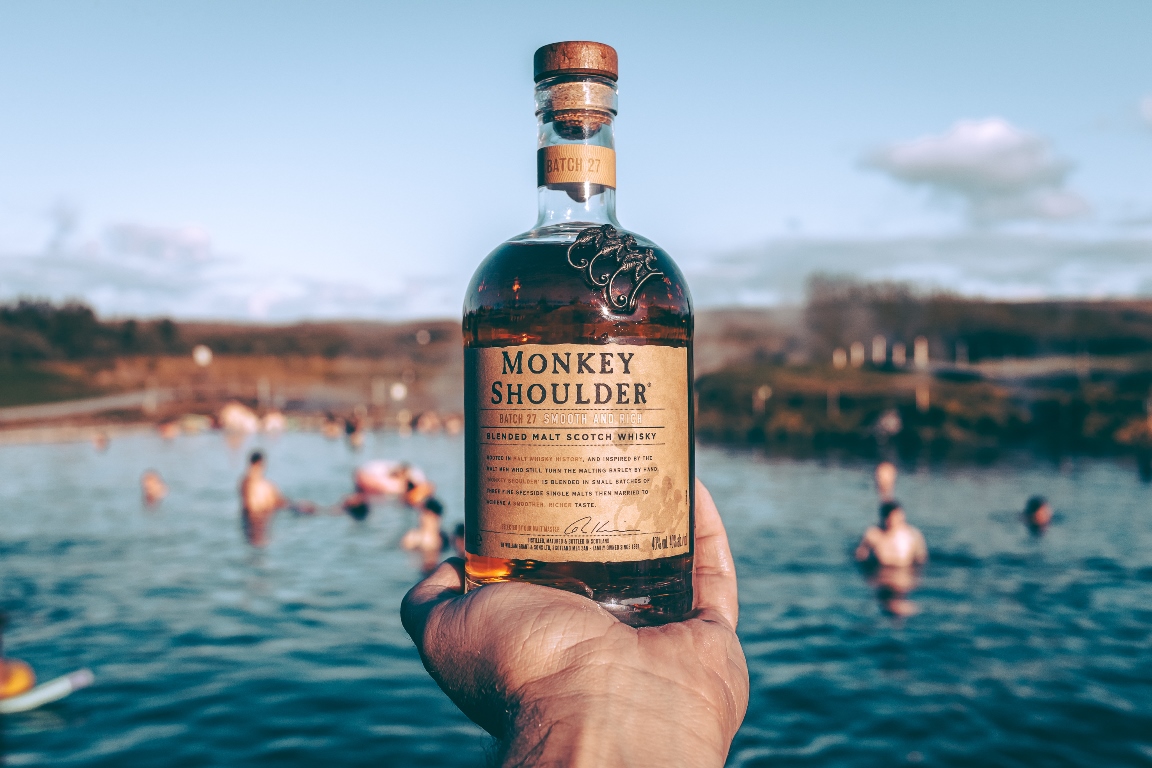 As the face of the brand, Samuel is responsible for bringing Monkey Shoulder's brand story and mischievous attitude to life across SEA. Specifically in Malaysia, a mature single malt market where malts are fast growing ahead of blended whisky and a younger consumer base continues to drive demand, Sam will play a pivotal role in cultivating advocacy and spreading the brand's 'made for mixing' ethos amongst consumers and the bar community to support the brand's continued growth in the region.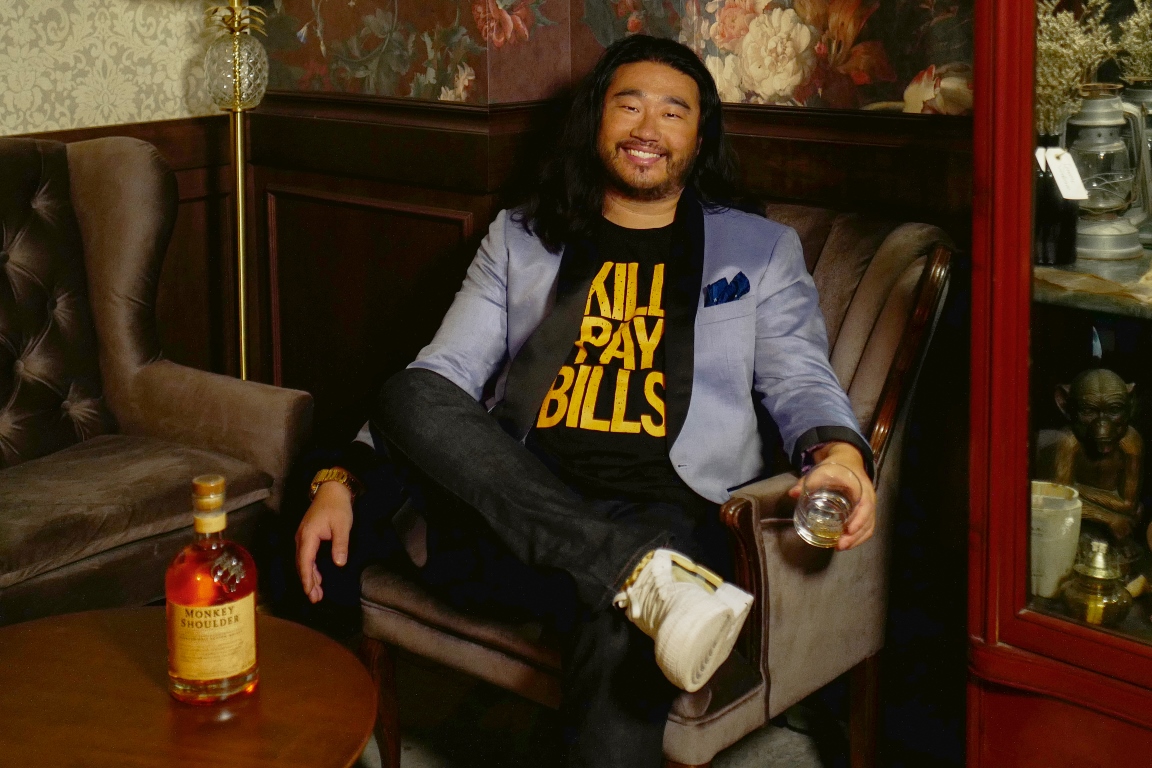 "It is an honour to be joining such an exciting and dynamic brand. Monkey Shoulder is a whisky I have always admired and one that has never been afraid to challenge convention. I'm excited to take Monkey Shoulder into more bars around the region and bring even more cocktail lovers into the cheeky world of Monkey Shoulder," said Samuel. "My mission is to show consumers that they can have fun with whisky – no more stuffy rules or 'on the rocks' only. There's room to get playful and mix things up!"
Throughout his 17-year career in the hospitality industry, Samuel has held various positions where he honed his skills in bartending and brand advocacy. Most recently, Samuel served as Brand Ambassador and Trade Marketing Manager of Asia for an Australian craft gin distillery, which brought the Australian native to the shores of Singapore two years ago. Prior to his time as brand ambassador, Samuel was bartender and General Manager at Australia's internationally acclaimed cocktail bar, The Black Pearl.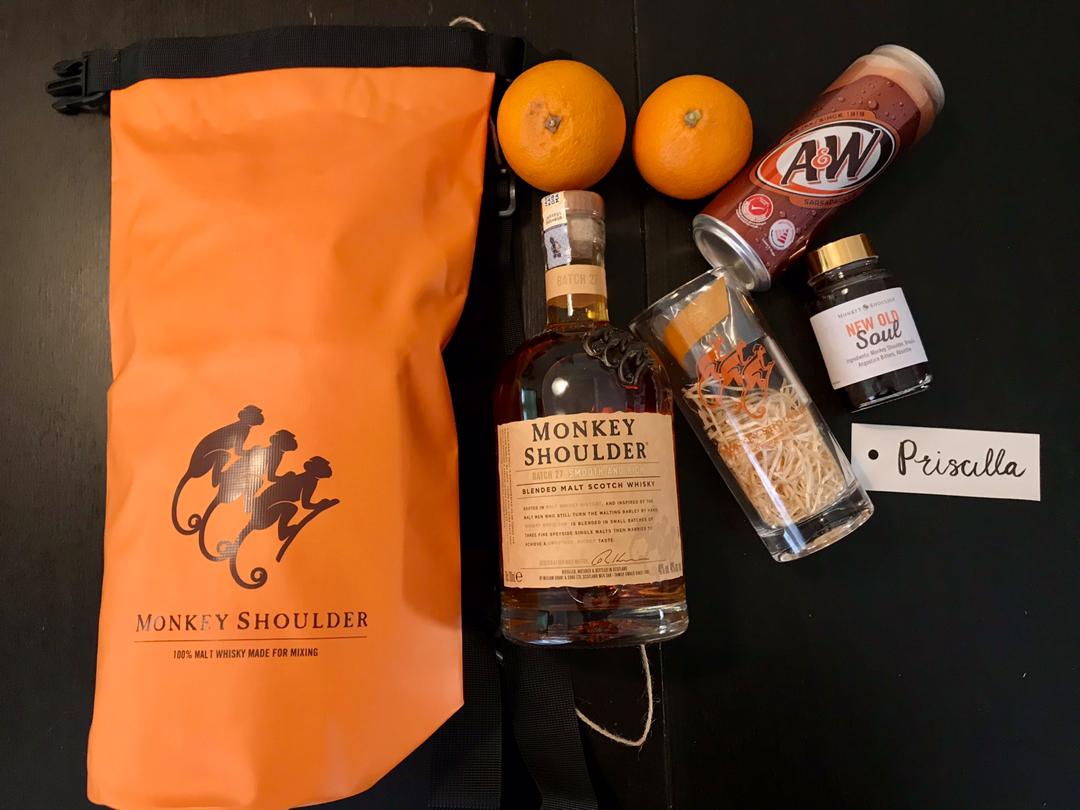 A celebrated bartender, Samuel has won numerous local and international accolades, including Best International High Volume Cocktail bar at the Spirited Awards 2015 and Best Bar in Australasia 2013 at Drinks International 'Worlds 50 best bars' during his tenure at The Black Pearl.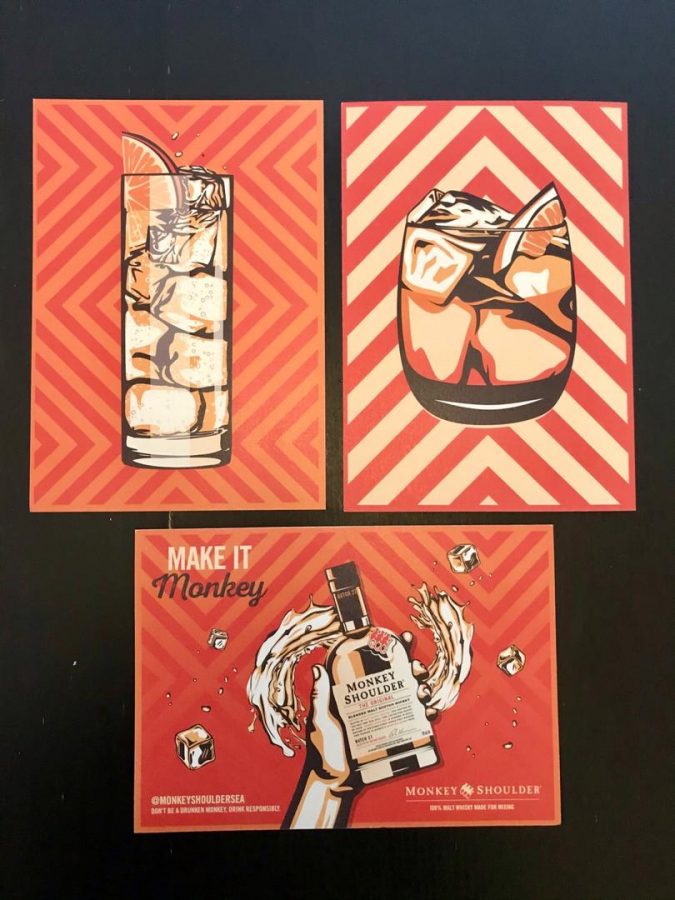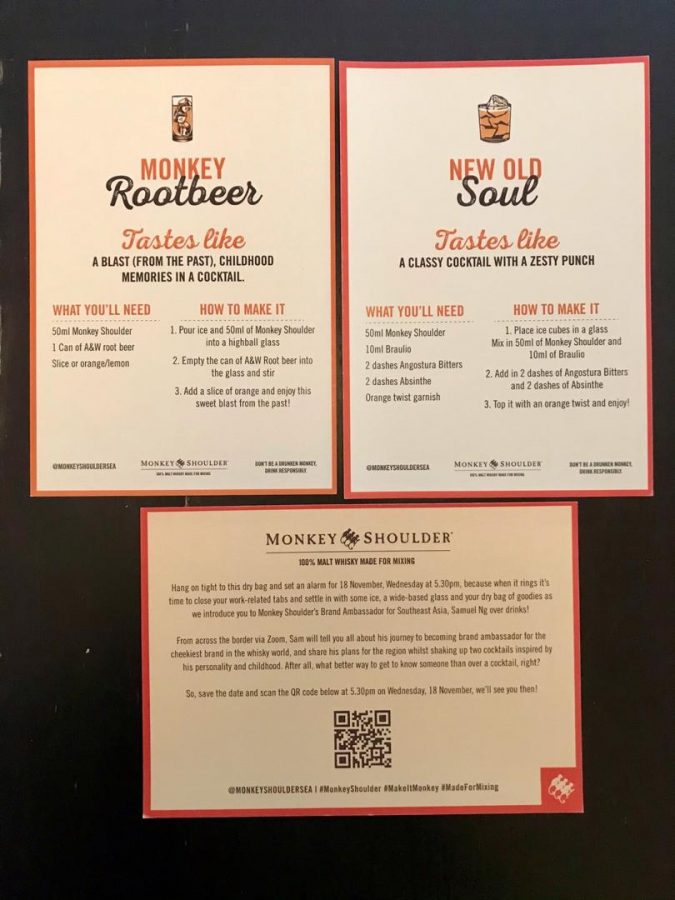 "Samuel is a talented mixologist and advocate for both Monkey Shoulder and the industry as a whole. His expertise, commitment to his craft and fun-loving personality make him a perfect fit for this role. We're excited to have him on the team and look forward to seeing how he will shake things up in the region," commented Global Brand Ambassador, Joe Petch. "As a 100% malt whisky made for mixing, we're confident that Monkey Shoulder has the perfect mix of what it takes to attract traditional malt drinkers across Malaysia while appealing to a younger audience with our cheeky personality and mixability."
We had such a great time joining Samuel in a virtual tasting session, making his signature Monkey Shoulder cocktails to enjoy at home!
Here's two recipes you can make at home with Monkey Shoulder:
Monkey Rootbeer
Taste like a blast from the past! Childhood memories in a cocktail.
What you'll need:
50ml Monkey Shoulder
1 can of A&W root beer
Slice of orange/lemon
How to make it: 
Pour ice and 50ml of Monkey Shoulder into a highball glass.
Empty the can of A&W root beer into the glass and stir.
Add a slice of orange and enjoy this sweet blast from the past!
New Old Soul
Taste like a classy cocktail with a zesty punch!
What you'll need:
50ml Monkey Shoulder
10ml Braulio
2 dashes Angostura Bitters
2 dashes Absinthe
Orange twist garnish
How to make it:
Place ice cubes in a glass. Mix in 50ml of Monkey Shoulder and 10ml of Braulio.
Add in 2 dashes of Angostura Bitters and 2 dashes of Absinthe.
Top it with an orange twist and enjoy!