Modern Society at DC Mall: Restaurant review
True to its name, Modern Society strives to carve a contemporary edge in everything from its design to its dishes – its founders have envisioned a habitat for social creatures to mingle over two levels called The Gallery and The Loft (comprising the main space and a lounge upstairs), with the centrepiece of a bar built of Greek marble beneath a light display hovering from on high.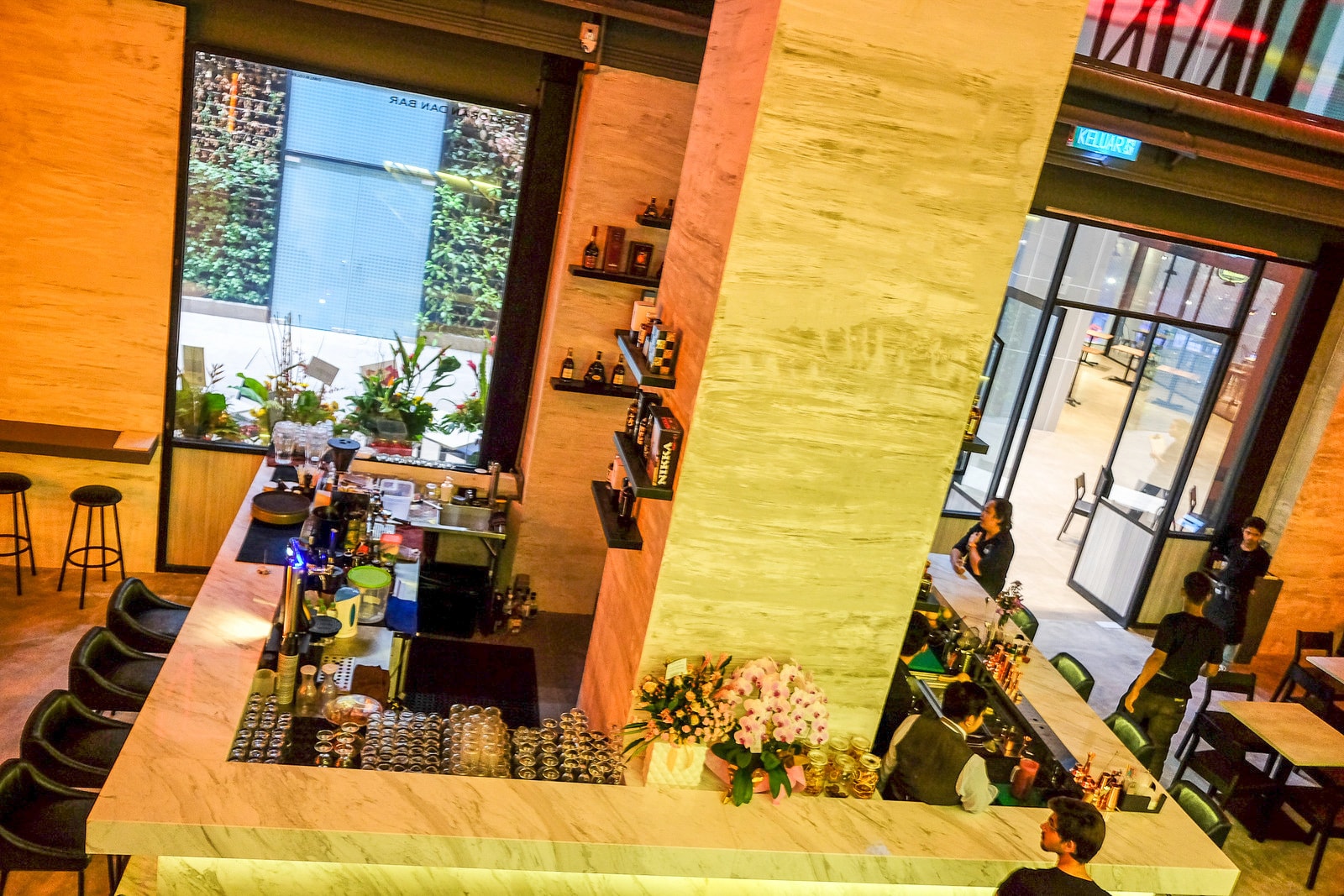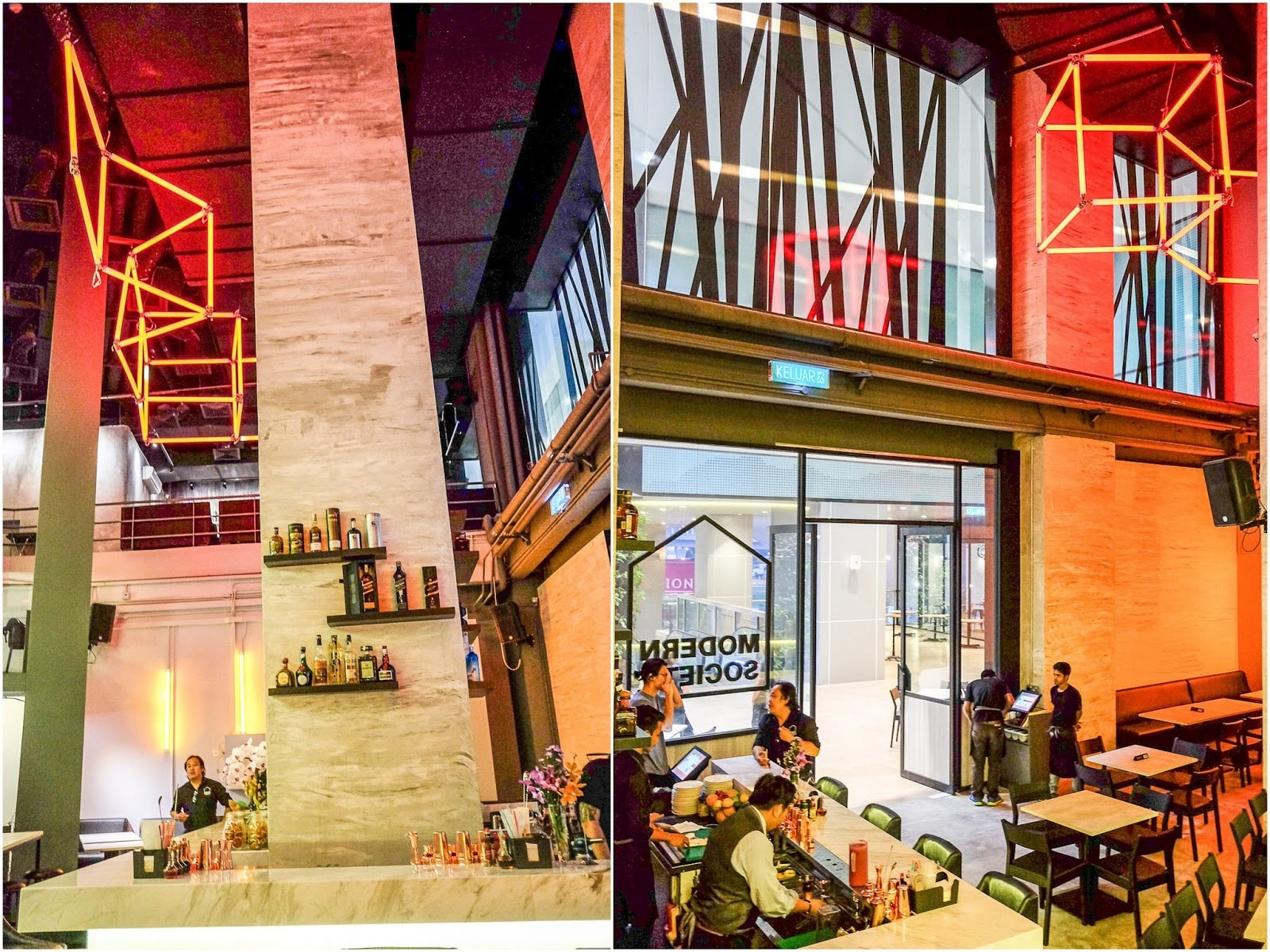 Cocktails
Modern Society is primarily a watering hole, with a complete liquor selection to prove it, including the sort of signature cocktail selection that we gravitate toward, ranging from choices like the absinthe-fuelled Ach Tung to the siphon-crafted Scientist, served hot with a base of gin, Manuka honey, cinnamon, orange peels and more.
We craved cool refreshments for a sultry Saturday night, so we sought out Shenanigans (RM39; beetroot, whisky, Parfait d'Amour, pineapple-and-chilli syrup, lemon) and Rum Runner (RM38; a house mix of rum with nutmeg, lime sherbet and juice), both of which proved nicely nuanced.
Contemporary fare
Knock back a few after checking out the kitchen's specialities, which comprise mirthful twists on familiar comfort fare – Scotch eggs are studded with salmon belly, fish roe and beef bacon, coupled with chipotle aioli and tomato salsa (RM10.90), while chicken burgers come with ramen buns that sandwich a miso-spiked patty, cheddar and caramelised onions, plus plenty of fresh fries (RM26.90).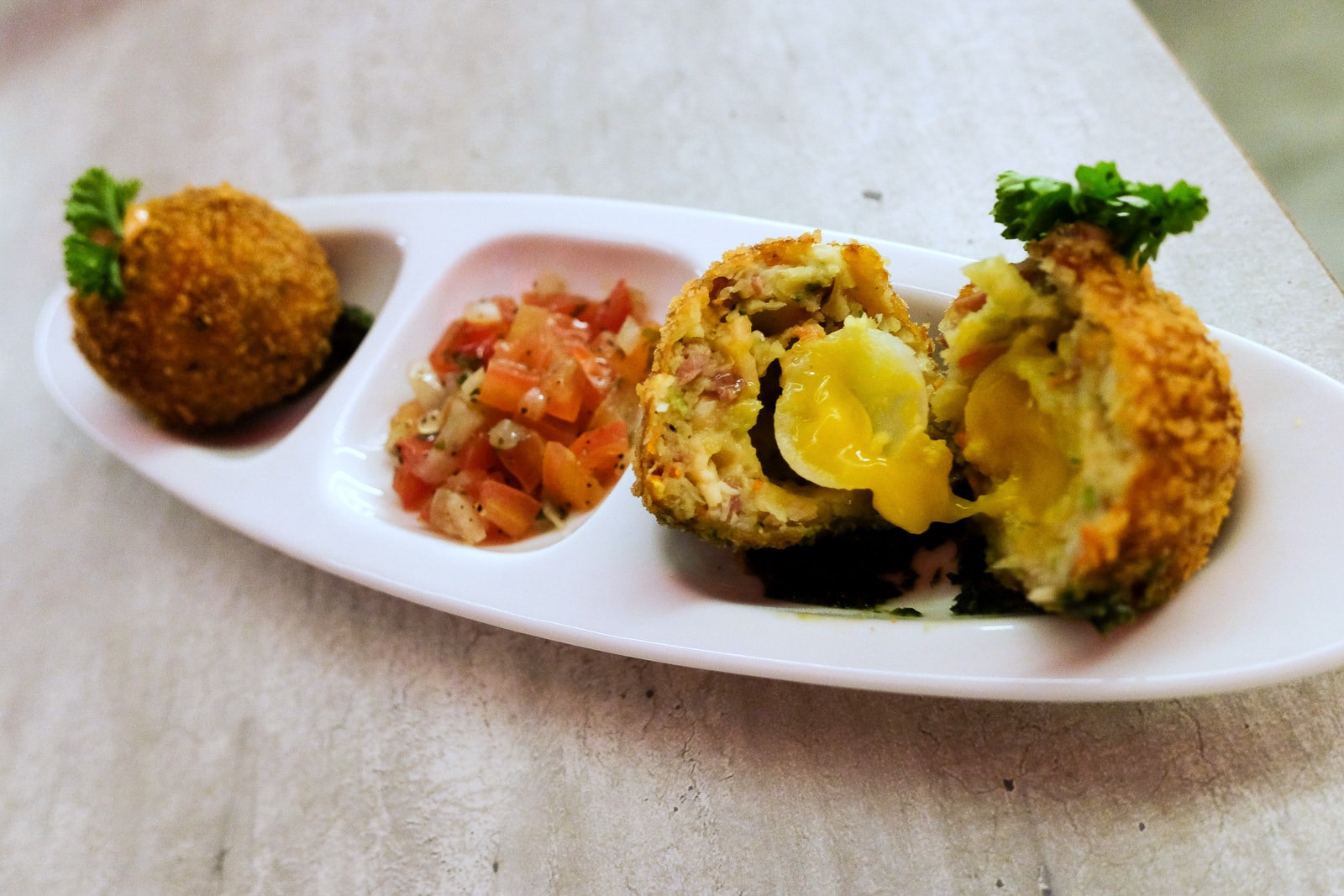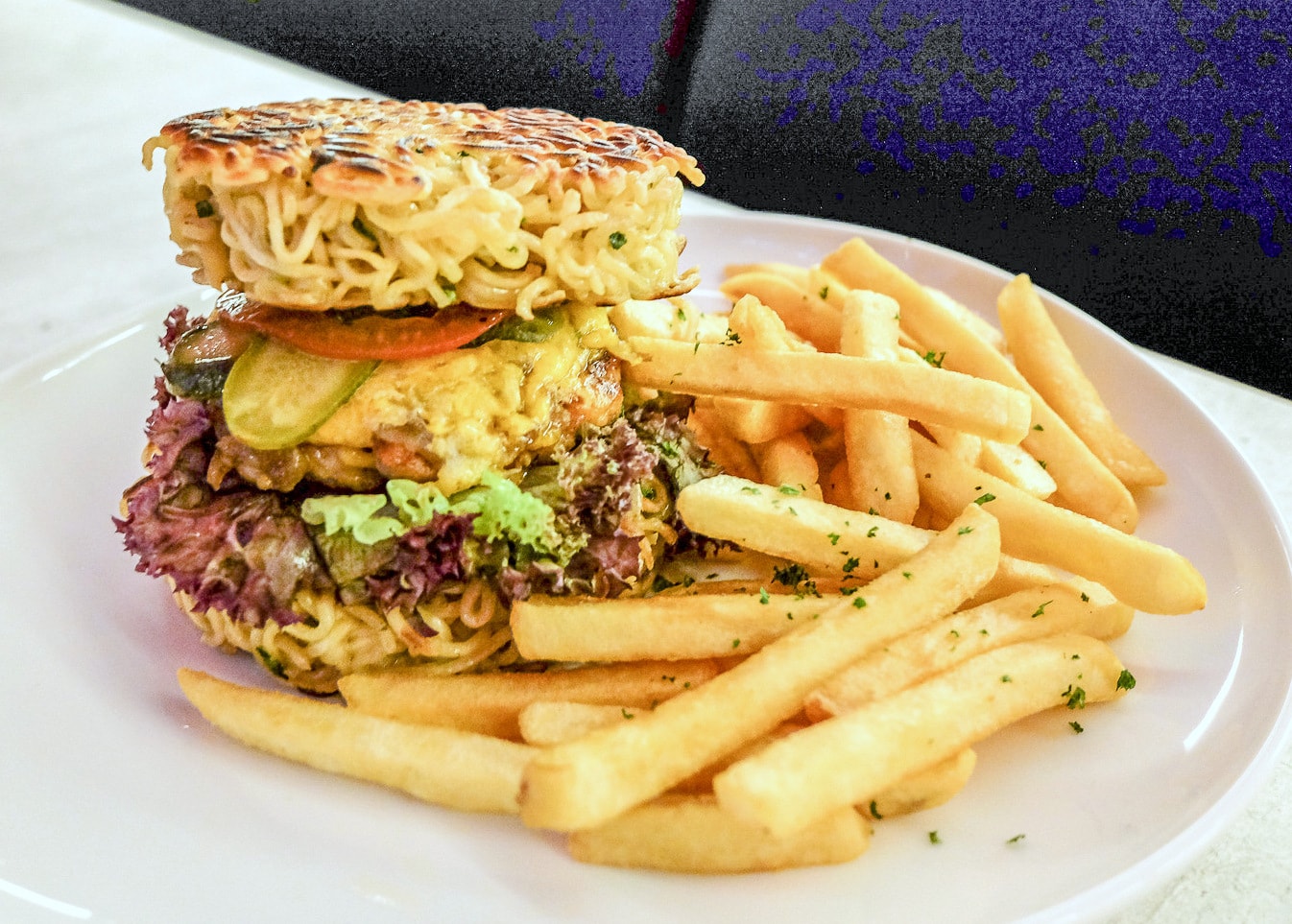 Fish and chips also secure a makeover via Modern Society's Zesty Sea Bass, which surfaces with two tail-on fillets, strikingly crisp in a thin coating laced with Sichuan peppercorns, complemented by a house-made tartar sauce (RM25.90).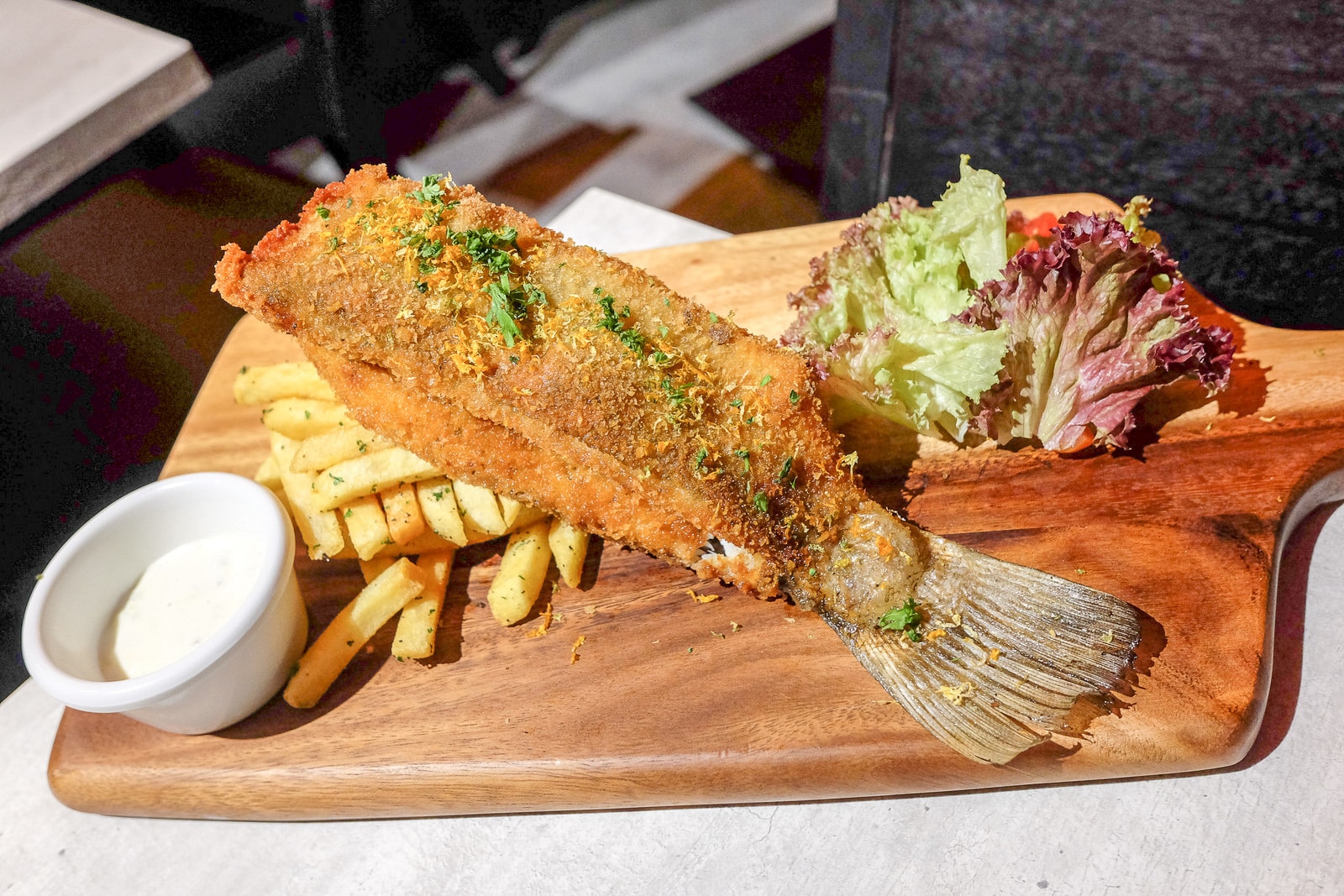 For those of us who relish our grains, the menu's top temptations might be risotto with buttery foie gras in a goji berry broth with apple chutney sauce (RM45) and Peruvian-inspired rice mixed with cheese and egg, encircled by a gravied beef rump stew (RM25.90). All in all, Modern Society has the potential to evolve into an interesting venue. Service is welcoming and sufficiently proficient.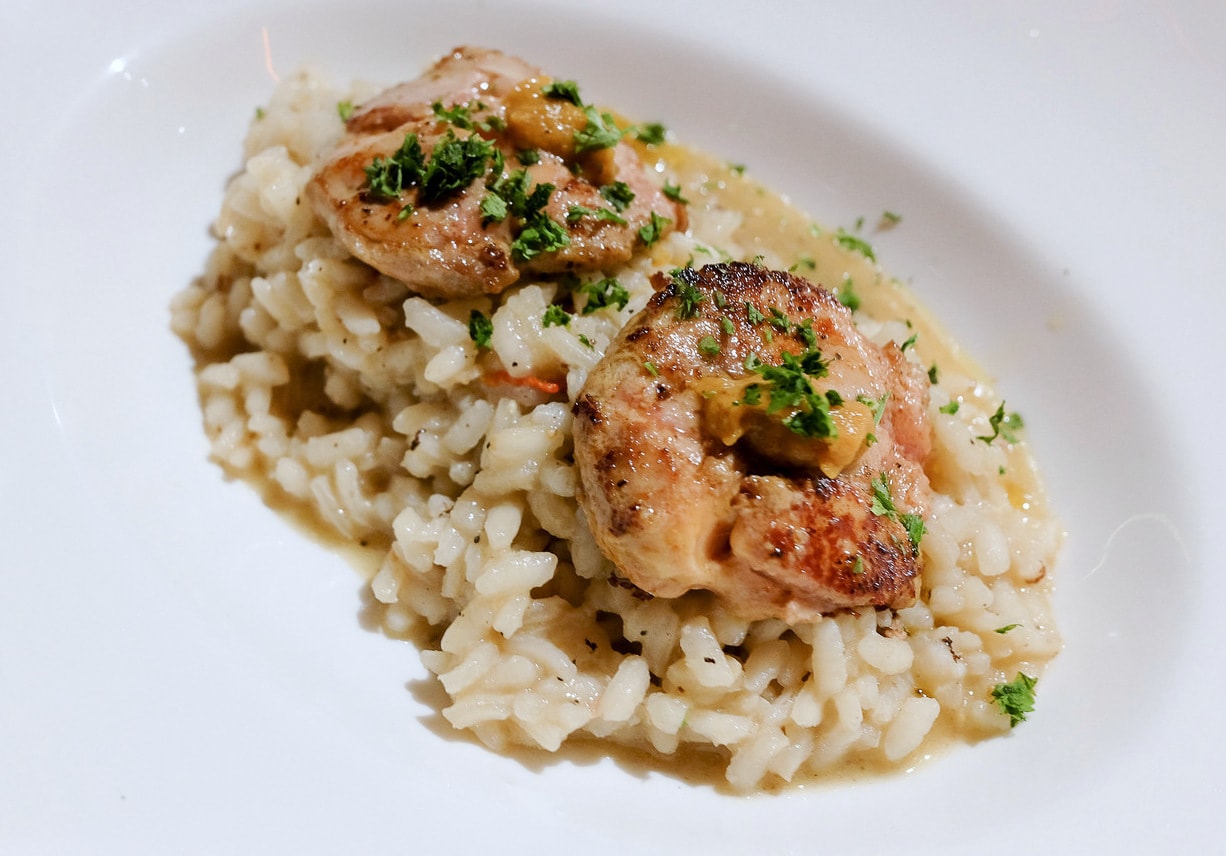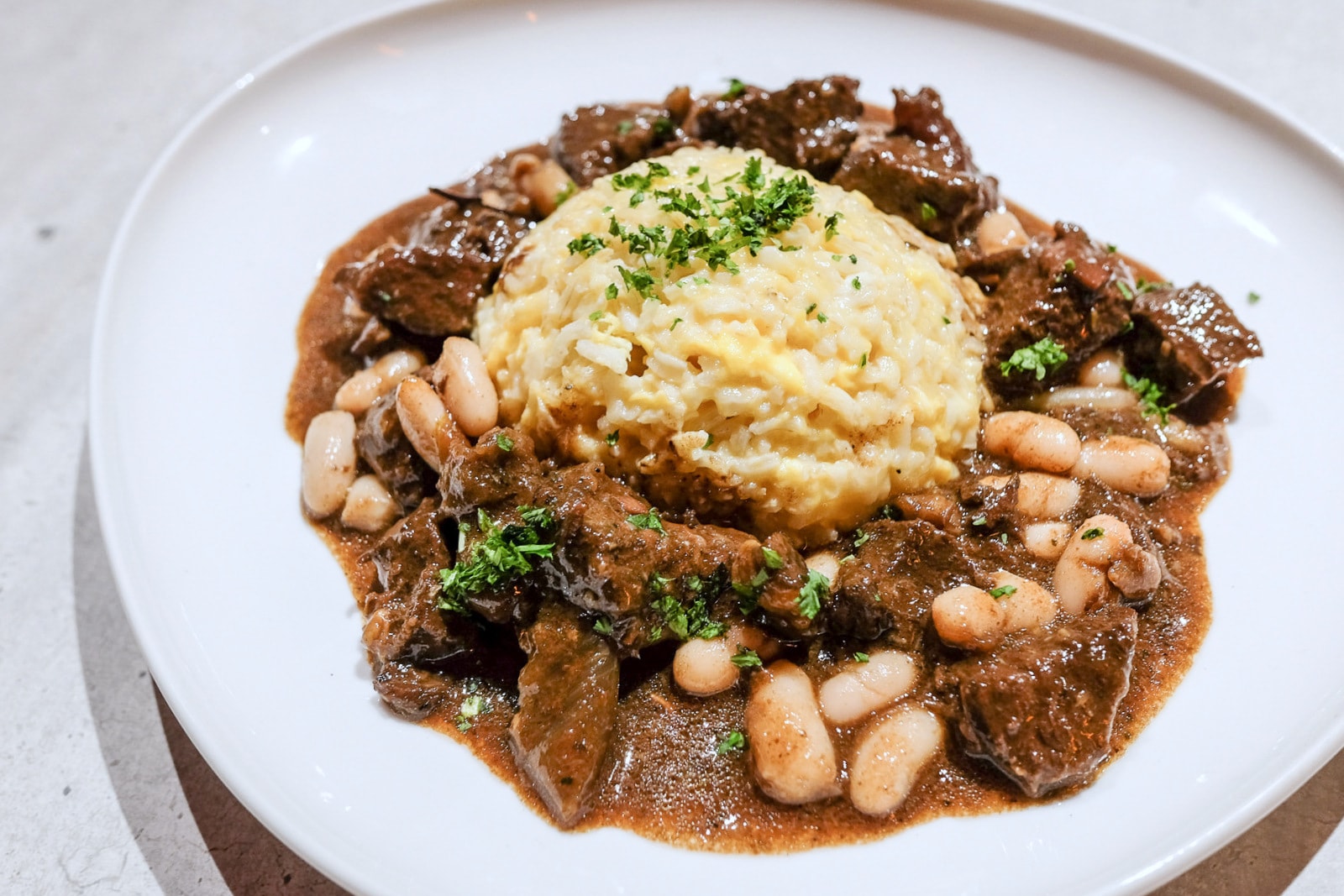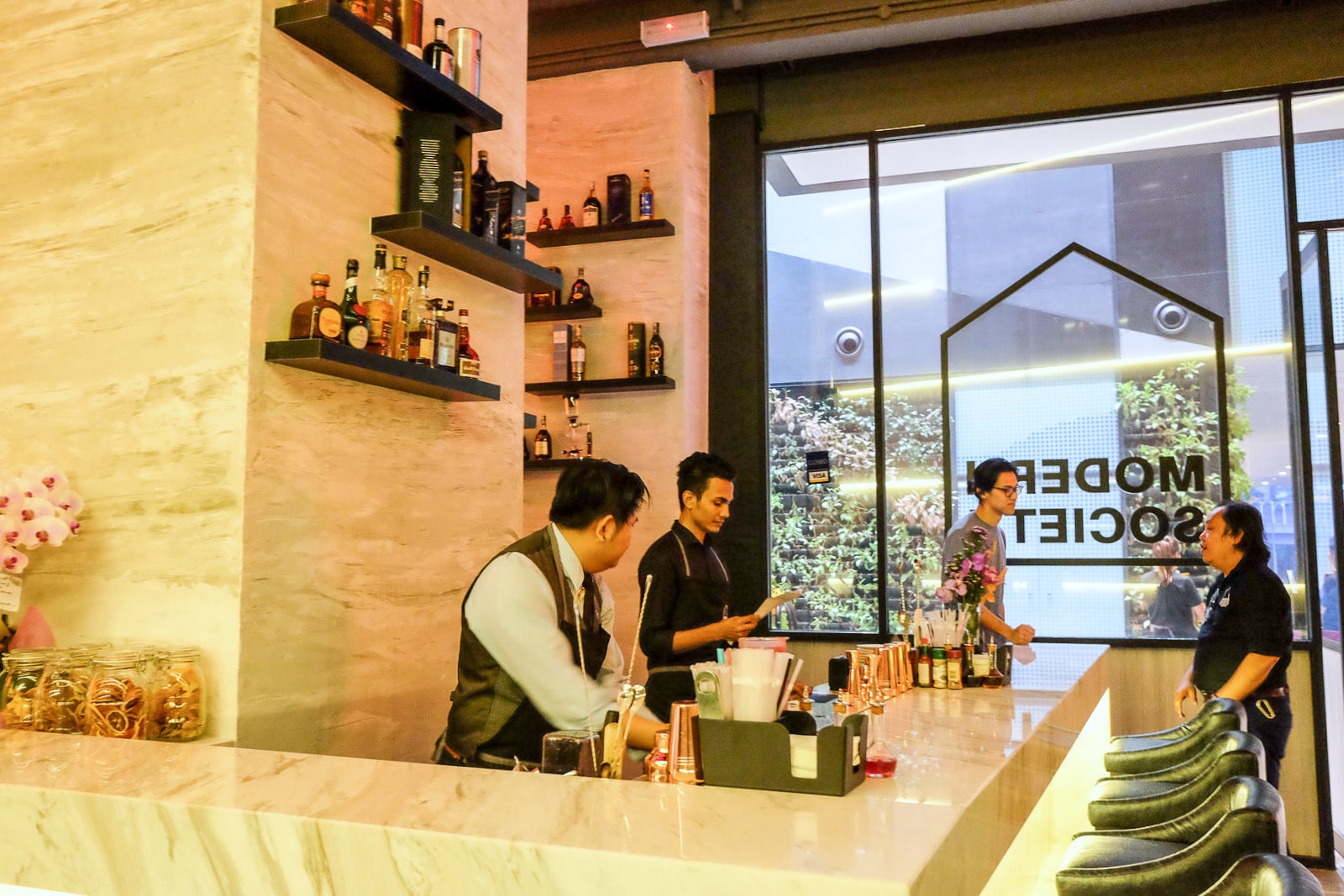 Location & Details
Address: L1-10, Level 1, Damansara City Mall, Jalan Damanlela, Kuala Lumpur.
Hours: Currently open Mon-Sat, 1130am-230pm, 5pm-3am.
Tel: +603-2771-9710
Find: View directory for Modern Society here.