Miss Rose at SS15 Subang: Cafe review
Miss Rose promises gelato-inspired creations with a horticultural twist (sort of) – cones filled with ice cream crafted into the shape of rose petals.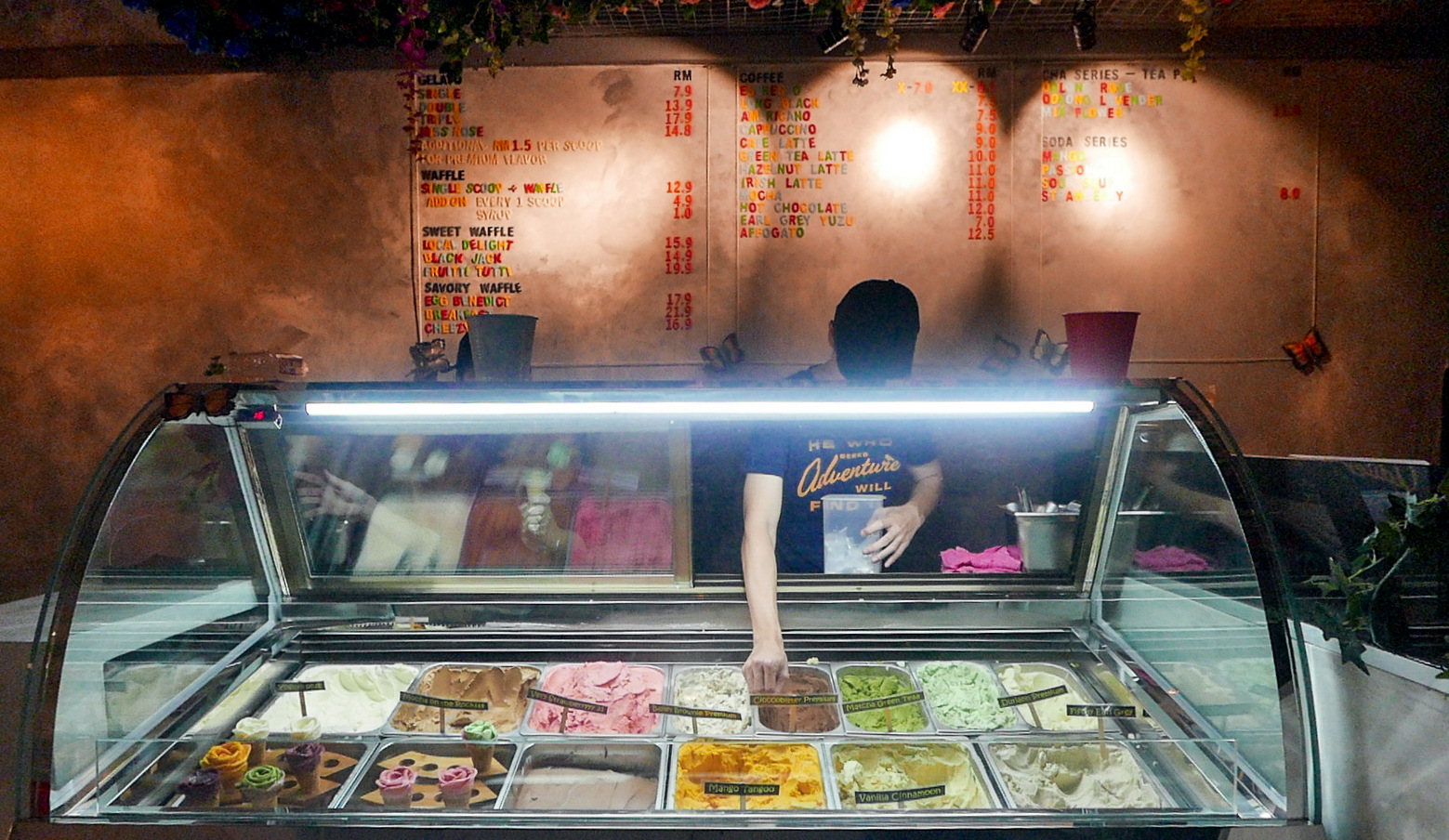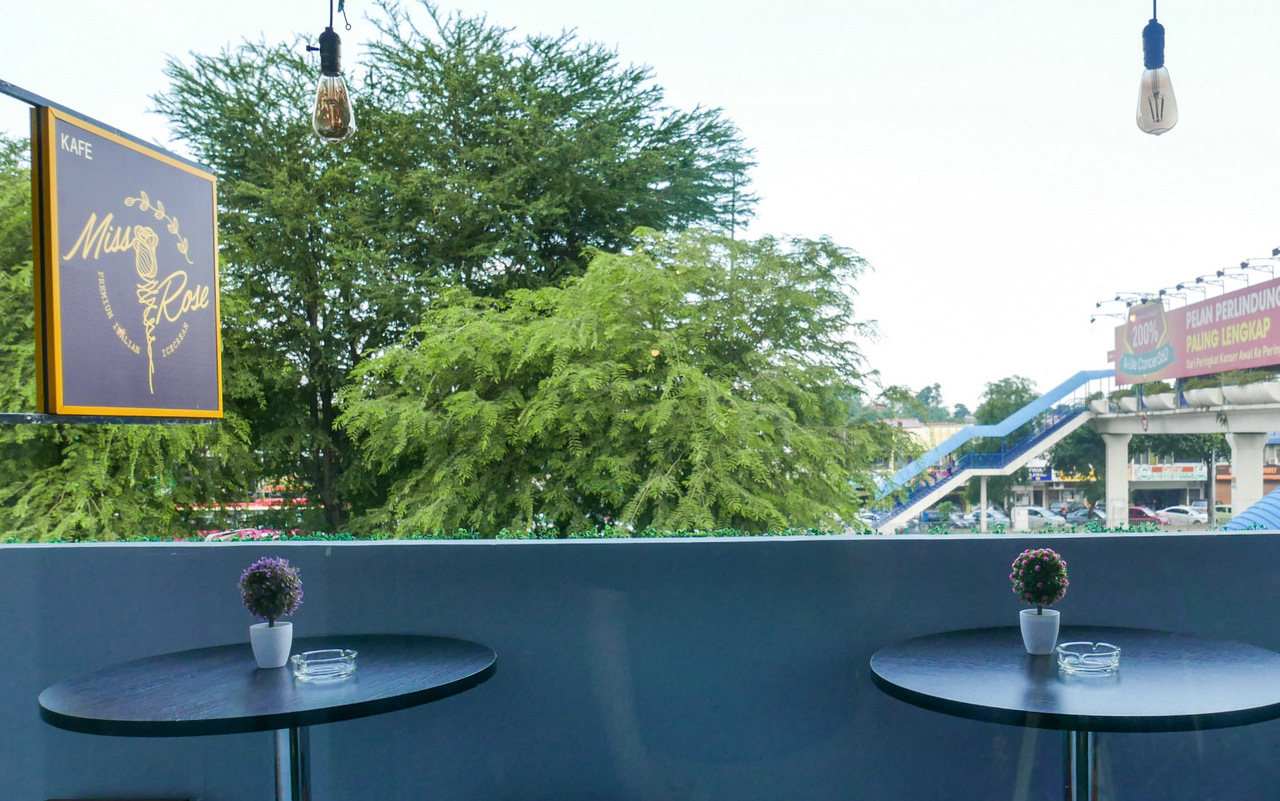 Colour your roses
Choose two flavours and the cafe's affable team will combine them into one photogenic beauty – if your priority is how the ice cream looks, select two flavours with distinctly different colours (say, the yellow Mango Tangoo to contrast with the greenish Oreo Mint, or the pink Strawberry with the brown Mocha On The Rocksss).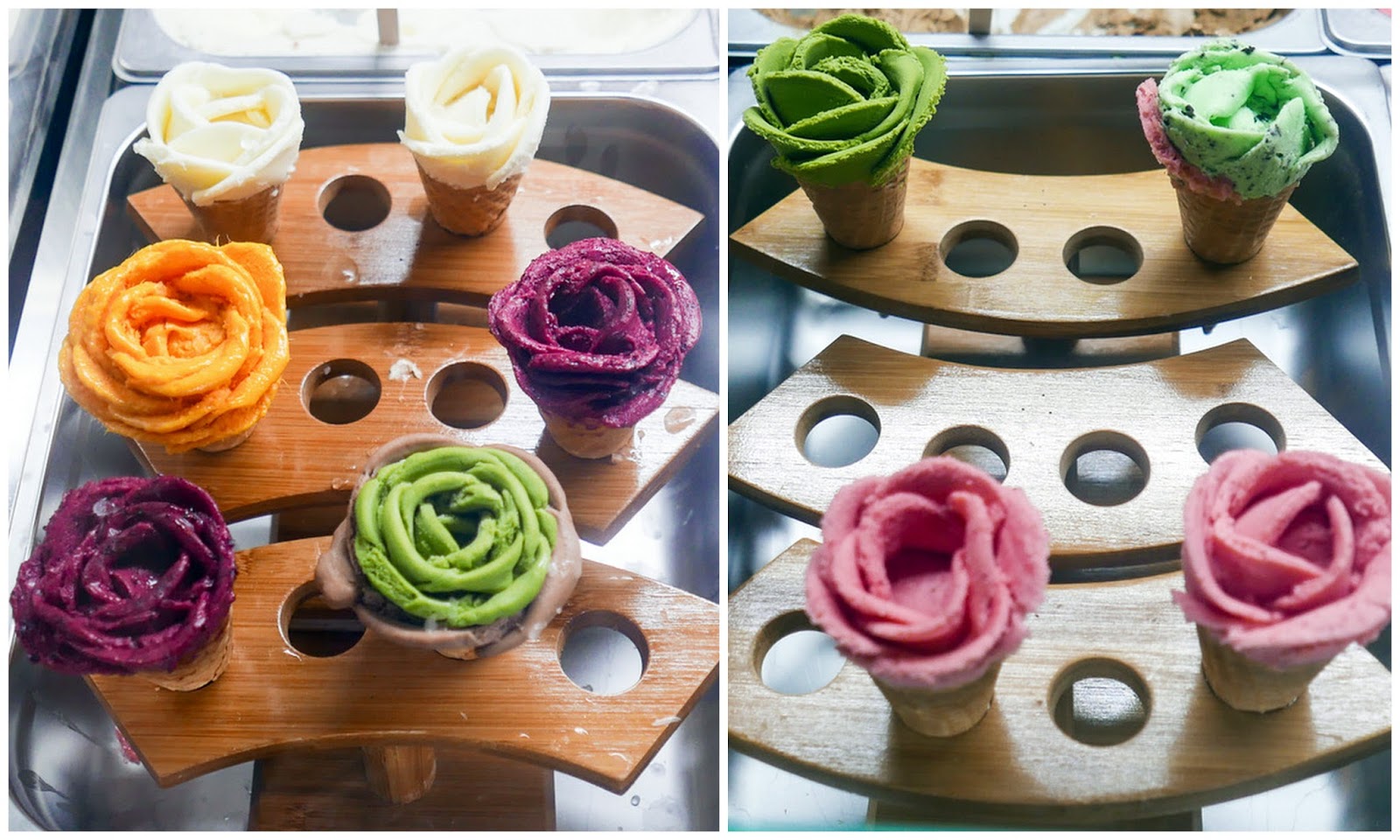 But if you care more about how the flavours complement each other, the 'Vanilla Cinnamoon' and the 'Bailey Brownie' (both in pale, subdued hues) team up pretty well together.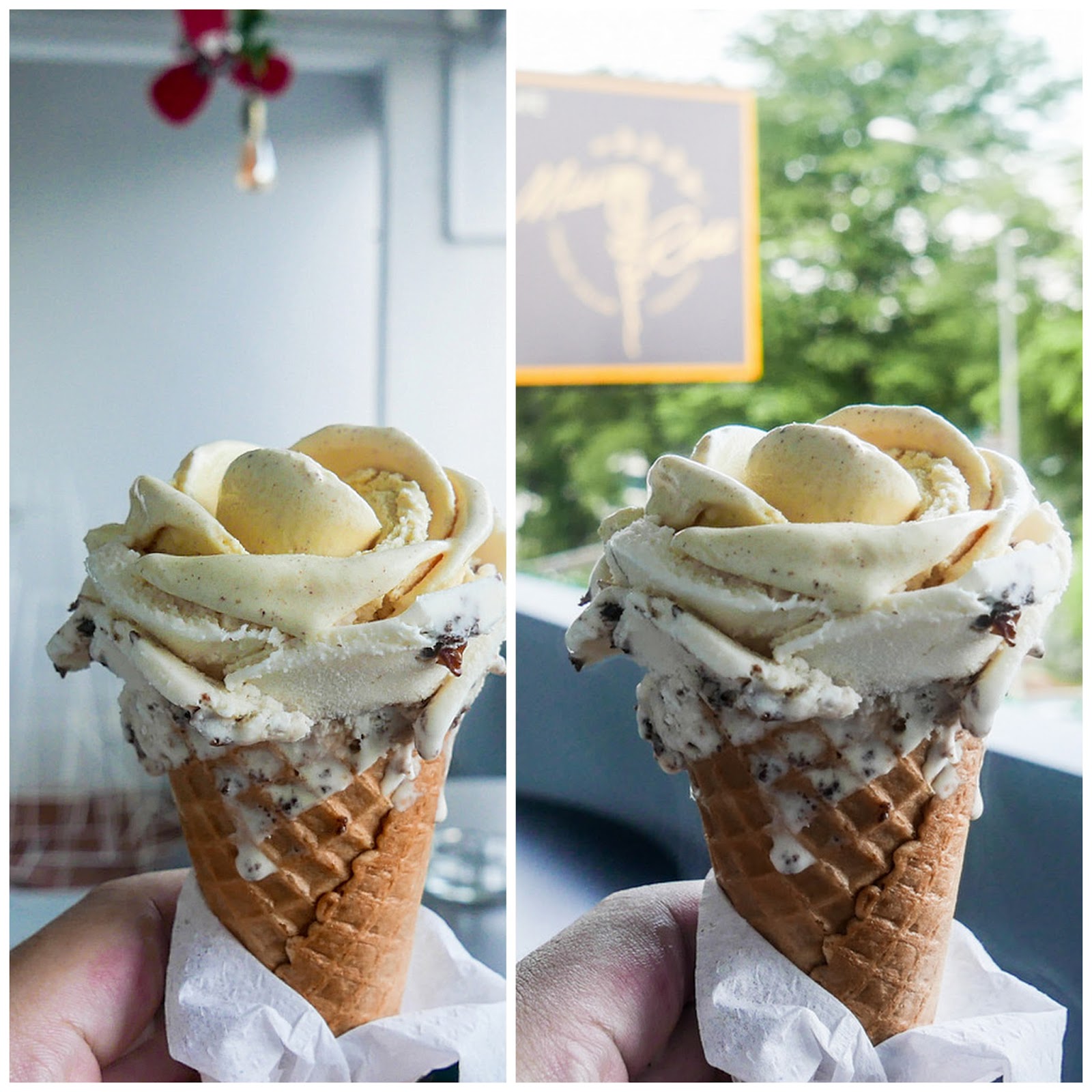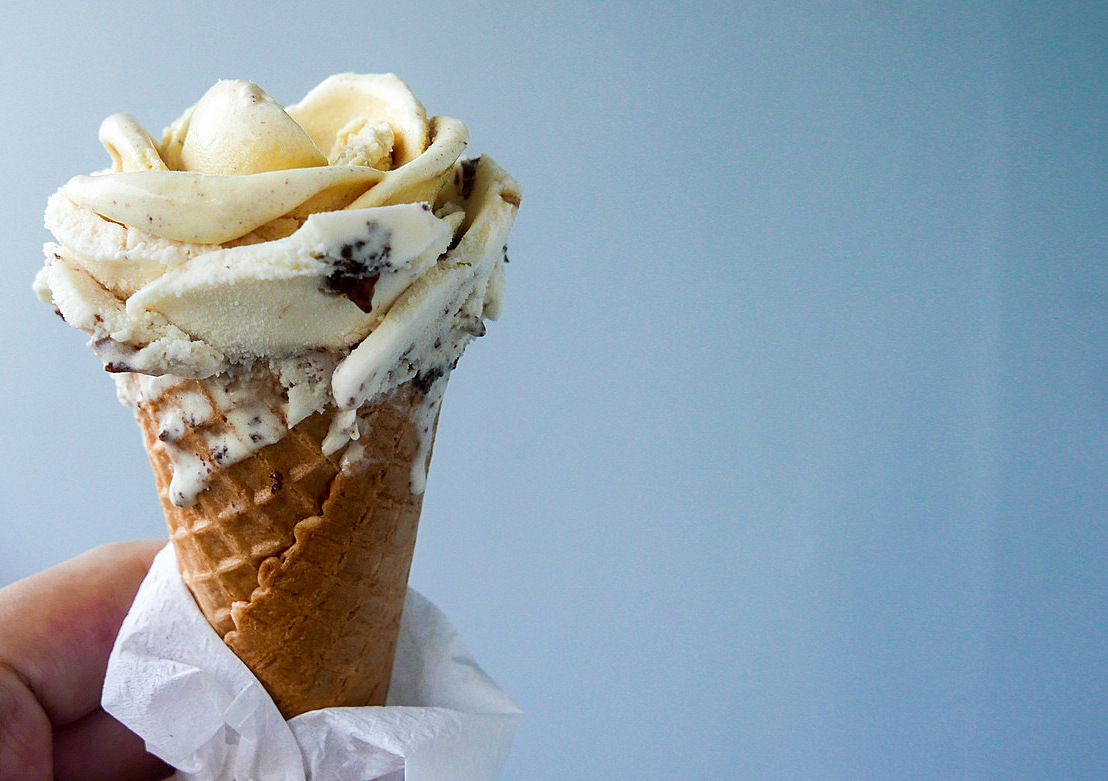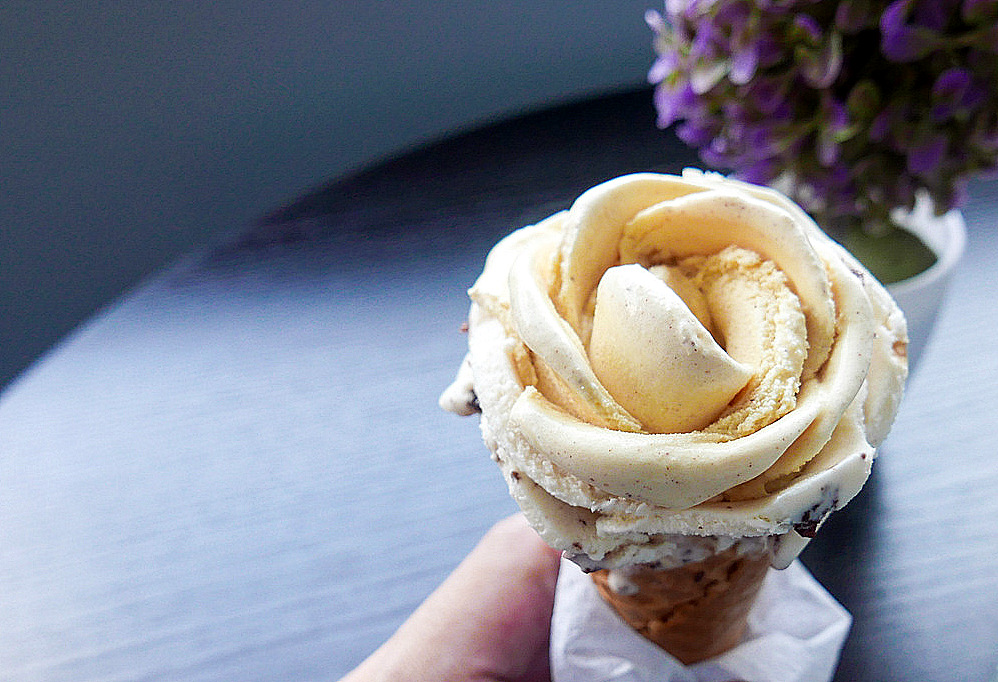 It's all pleasingly gentle in both taste and texture. sufficiently soft and smooth, refreshingly ice-cold.
Every rose has its thorn
Each flower-powered composition costs RM14.80. The more affordable route is to simply purchase ordinary-looking scoops of ice cream for RM7.80 per scoop, RM13.90 for a double scoop and RM17.90 for a triple. Savoury and sweet waffles are also available, including options with scoops of ice cream.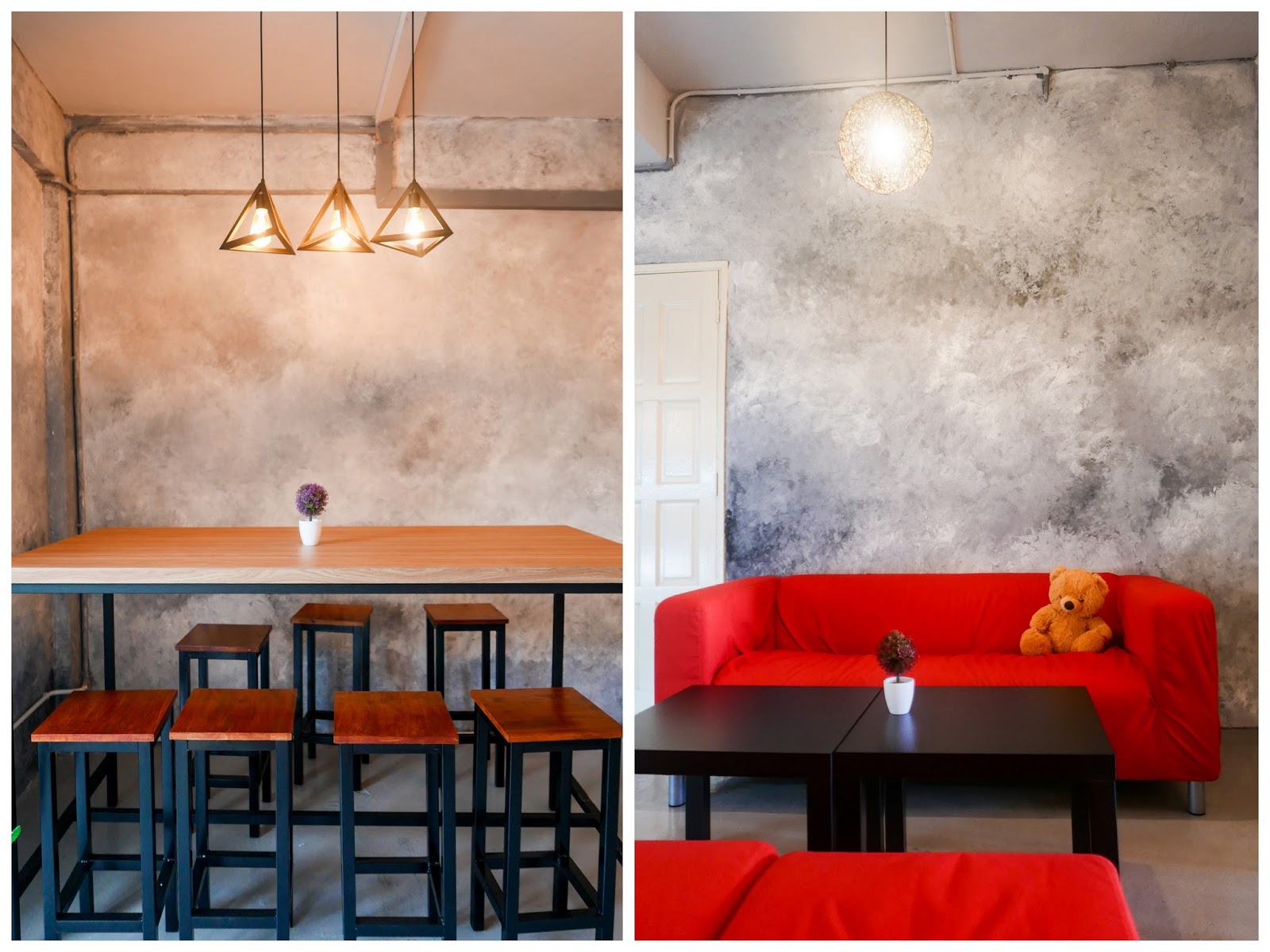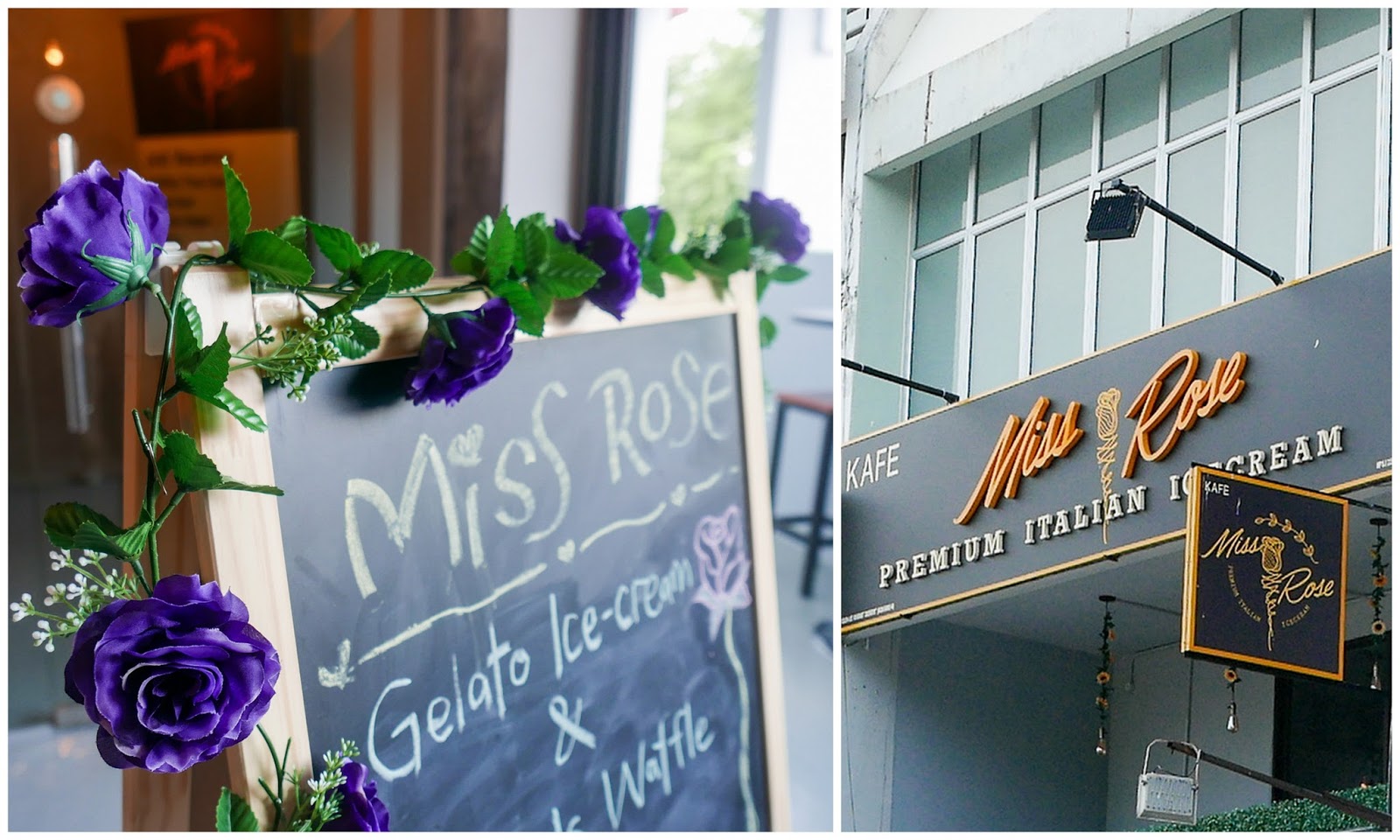 Location & Details
Miss Rose
70 Jalan SS 15/4D, Subang Jaya, Selangor.
Mon, Wed-Fri, 1pm-11pm; Sat-Sun, 3pm-11pm