20 recommended foodtrucks in Klang Valley
Punitha Kumar whets the appetite and tells us how to find some of the best mobile food in KL. 
For us city folks, food on the go is a blessing. It doesn't matter if it's greasy or heavily salted, because if it's cheap and comes on a stick, you'll see us smiling like the Cheshire Cat from Alice in Wonderland. Food trucks are parked at every nook and cranny in the city, ready to serve their often busy yet loyal customers.
So here's a list of food trucks you should try – because we all know food is our one true passion.
1. Negative Celsius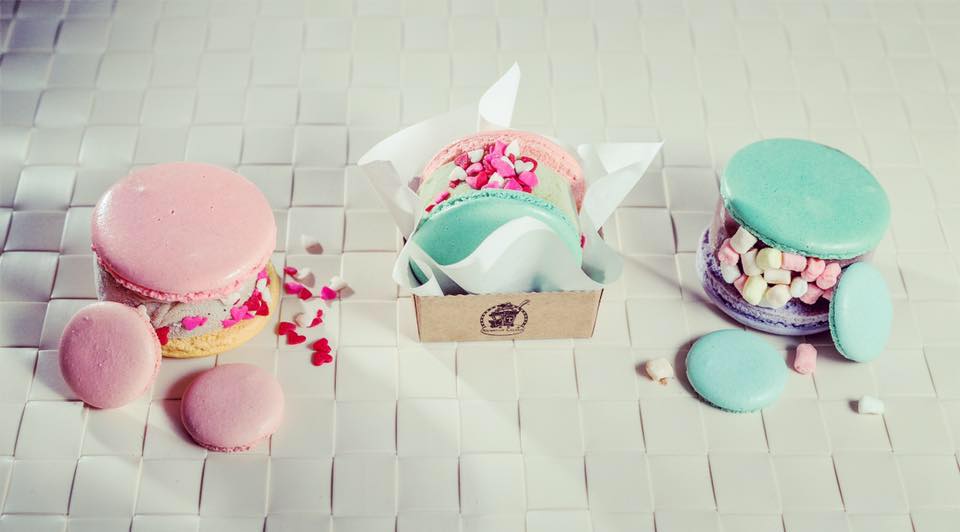 If you're visiting Malaysia, chances are you've already been slapped by the heat. With the sun blazing, macarons might not be the first thing that comes to mind for a cool treat., because ice-cream almost always tops the list.
But what if we told you these macarons come sandwiched with ice-cream? If you want to enjoy these sweet treats, you will have to keep track of the pink Negative Celsius dessert truck as it makes pit stops throughout the city on a daily basis.
Where: Follow Negative Celsius on Facebook to keep track of truck locations.
2. Wheeloaf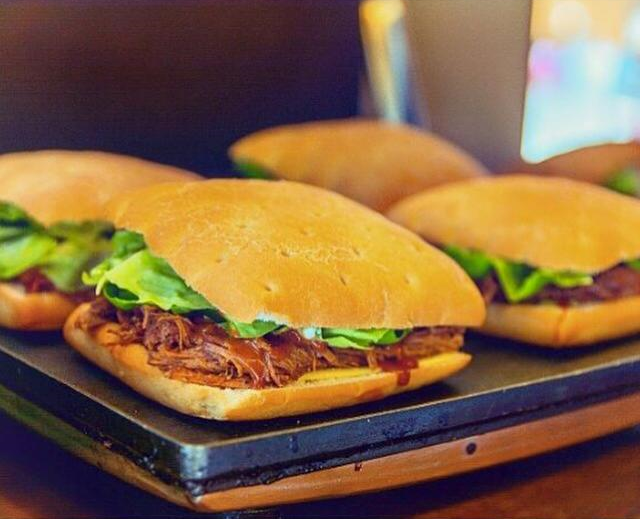 Perfect grill marks and cheese oozing out of your panini will only lead to one thing – a foodgasm. Order one of the favourites which include Beef Panini, The Great Dan and Gargasm Chicken. Order one, two or all three if you're feeling bold. Who's counting?
Where: Jalan SS21/1a, Petaling Jaya or follow Wheeloaf on Facebook to keep track of truck locations.
3. SpagMe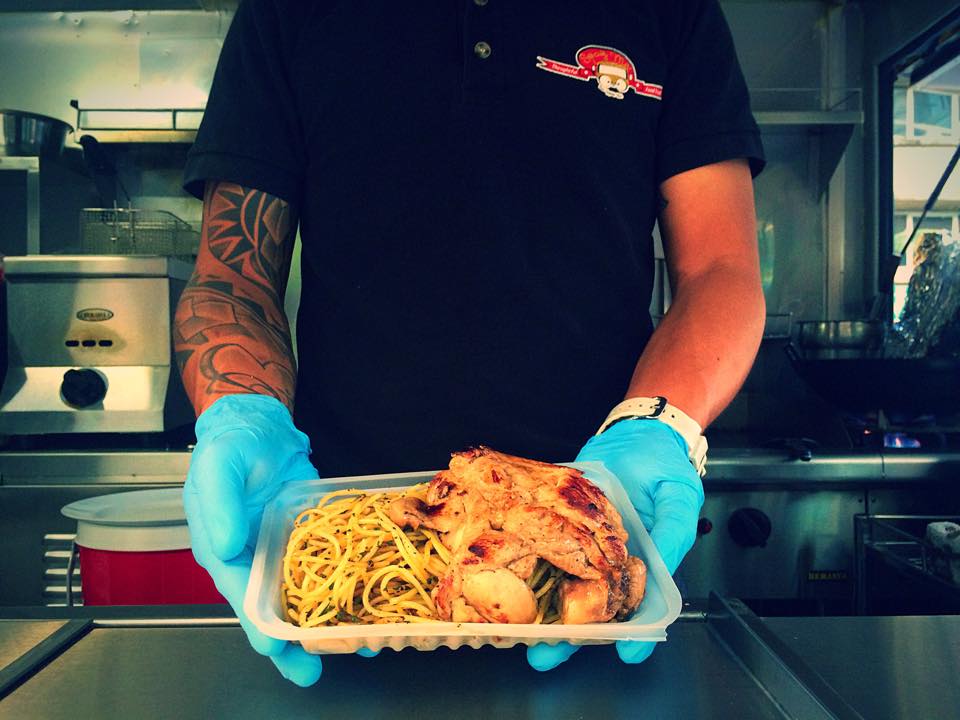 The key dish to try here is the fried spaghetti. Nothing sounds better than extra grease on those carbs, right? If you're like the majority that wakes up late on weekends and want some bacon, hash and eggs, take a short road trip and get those brunch pangs satisfied.
Where: Locations include Jalan Dungun, Ampang's Wisma MCA and occasionally Pusat Bandar Damansara.
4. Royal Post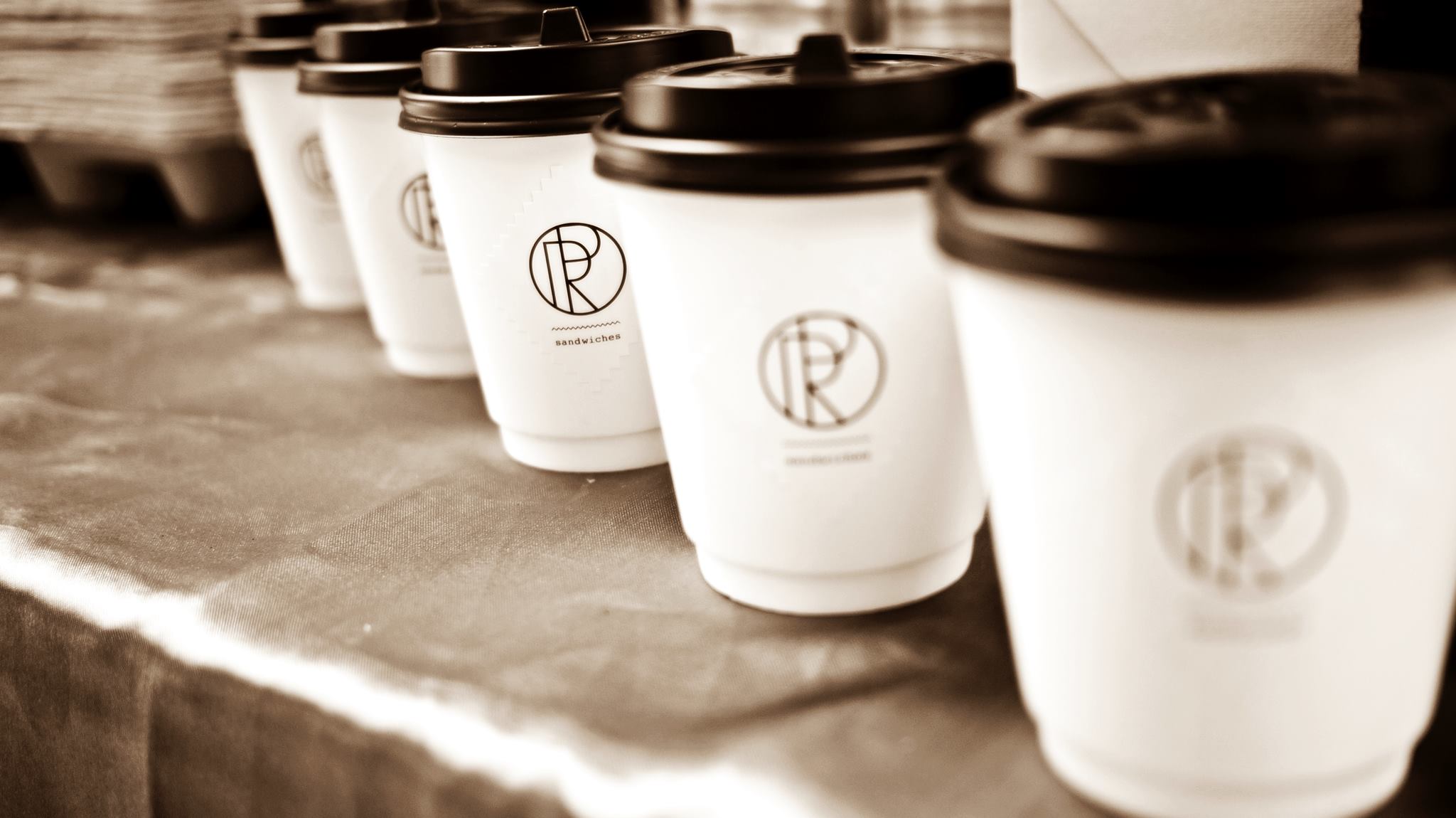 This truck begins operations early and that is because it serves the morning crowd with one vital necessity to get through the day – coffee. Despite knowing how difficult it is to get an empty parking spot in the city, former stockbroker and owner Sam Lai is parked and ready to serve customers as early as 7am. The coffee truck also sells sandwiches to go with your caffeinated beverages.
Where: Office complexes around Kuala Lumpur which includes Menara Millenium. Follow RP's Facebook page for truck locations.
NOTE: Royal Post seems to be unavailable at the moment. We'll update this post if there are new developments.
5. Little Fat Duck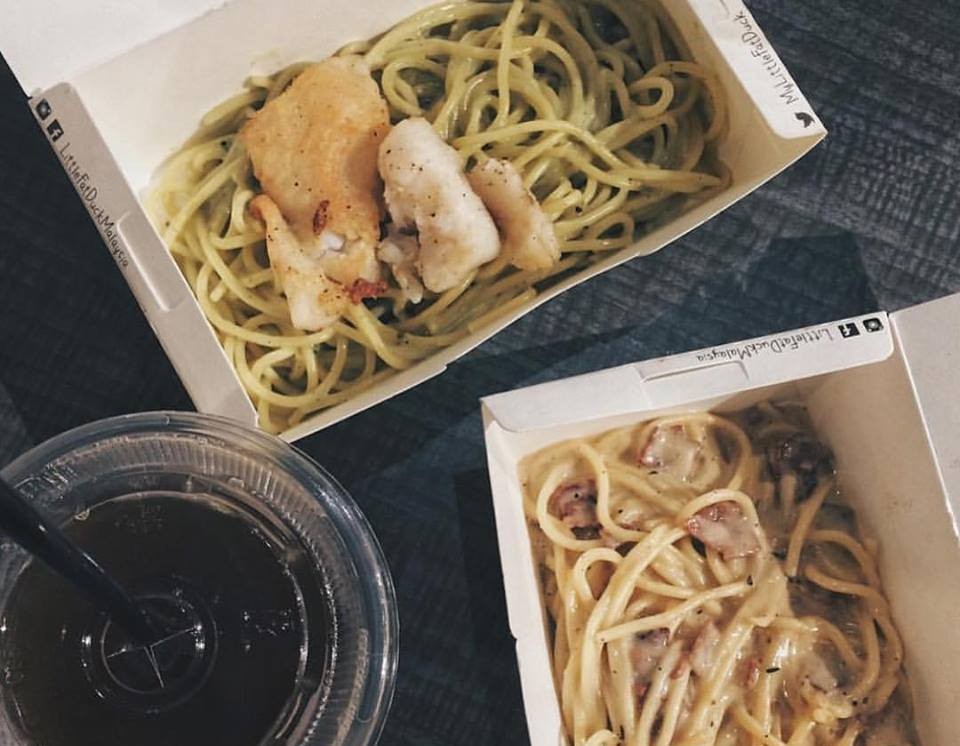 Where does one even buy a plate of pasta for RM6.50 in the city? Chances of finding it in a sit-down restaurant is nil, but with this food truck, you can eat all the pasta you want as it is ridiculously cheap for city prices. Don't expect duck meat in your pasta though, as no ducks were harmed in this truck.
Where: Pasar Moden PBSJ, SS15, Subang Jaya.
6. Burger Giler Power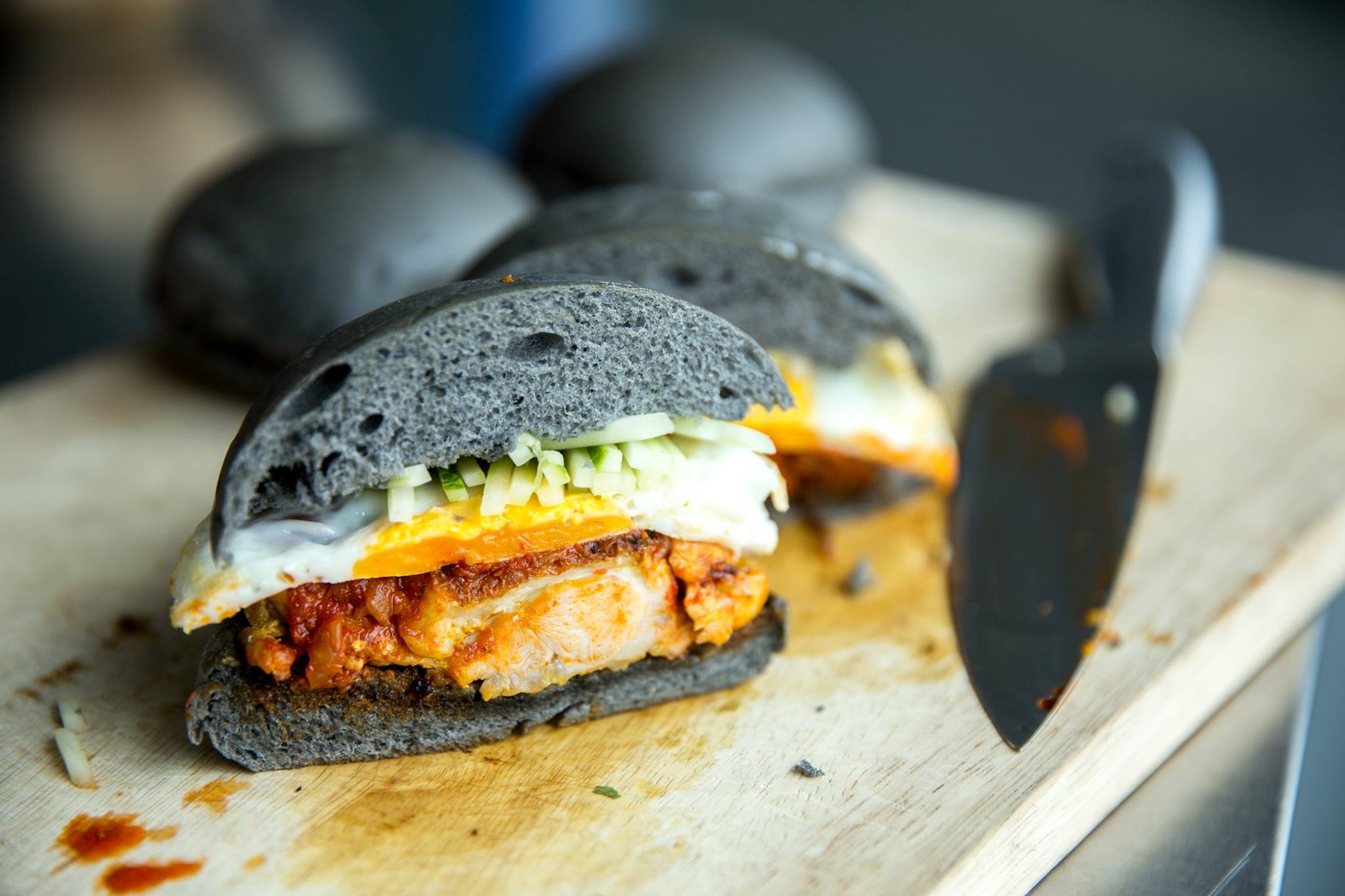 Classic cheese burgers with spicy garlic aioli, Cajun chicken burgers with Greek tzatziki sauce, chief burgers with one patty of each chicken and beef, and deep fried oyster mushrooms are just a few items on the menu from this burger truck.
With those dishes, 'giler', which means crazy in the Malay language, is an appropriate moniker. Queues are long and they run out of those succulent burger patties quick, so go early if you wish to join the burger madness.
Where: Near 4 Jalan Bandar 3, Taman Melawati, Melawati OR follow BGP on Facebook to keep track of truck locations.
7. Babarittos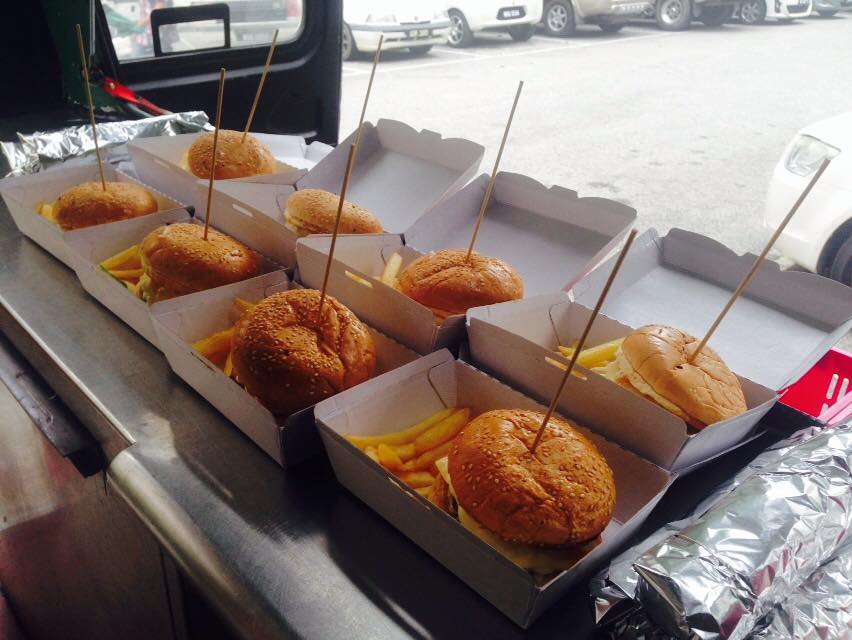 The usual location of this truck might easily turn you off as it is almost always crowded at night with restaurants, shops, condominiums and a private hospital next door.
But, it is amazing to note that the truck always manages to get its regular parking spot by the side of the bustling street and patiently caters to its clientele of which are mainly college students. But don't be put off by the average age of the customers!
Where: Mainly outside the PV16 Condominium in Danau Kota, Setapak.
8. La Famiglia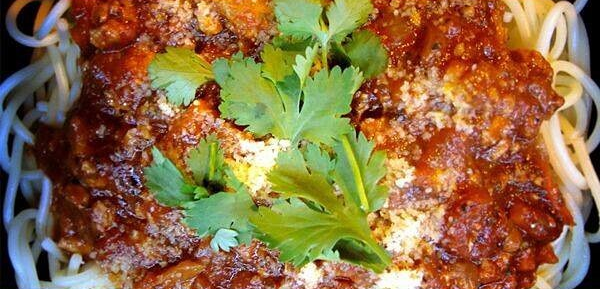 This is another pasta foodtruck because we KL-ites can't seem to get enough of it. This truck serves up large portions at generous prices. The priciest dish, known as 'The Boss', comes with a combination of bolognese and carbonara sauce and it is highly recommended.
Where: Jalan Dungun and SS15, Subang Jaya (infront of Espresso Lab).
9. Curbside Cantina
Cantina keeps its Mexican fare exotic with dash of quirky because nobody wants another taco in a corn flour shell. So, order up some beef or chicken taco with sour cream, lots of guacamole and have it served on Indian pappadoms.
Where: Follow Curbside Cantina KL on Instagram to keep track of truck locations.
10. Guac!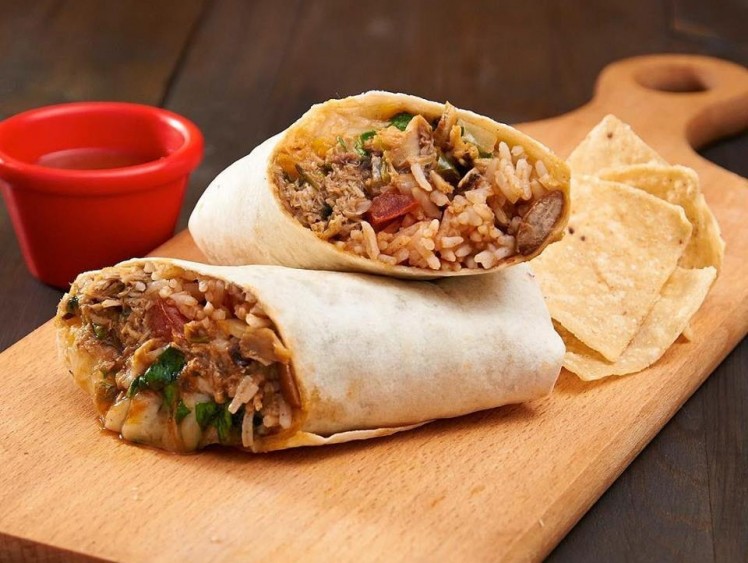 Another burrito and taco truck, these guys are quite the favourites when it comes to beef burritos or shrimp tacos. If you've got a hankering for some heat, fire it up with some complimentary Louisiana hot sauce.
Where: TTDI (across from Tom, Dick & Harry's) or Damansara Uptown (across Wondermilk) or follow Guac! on Facebook to keep track of truck locations.
11. Flaming Wheels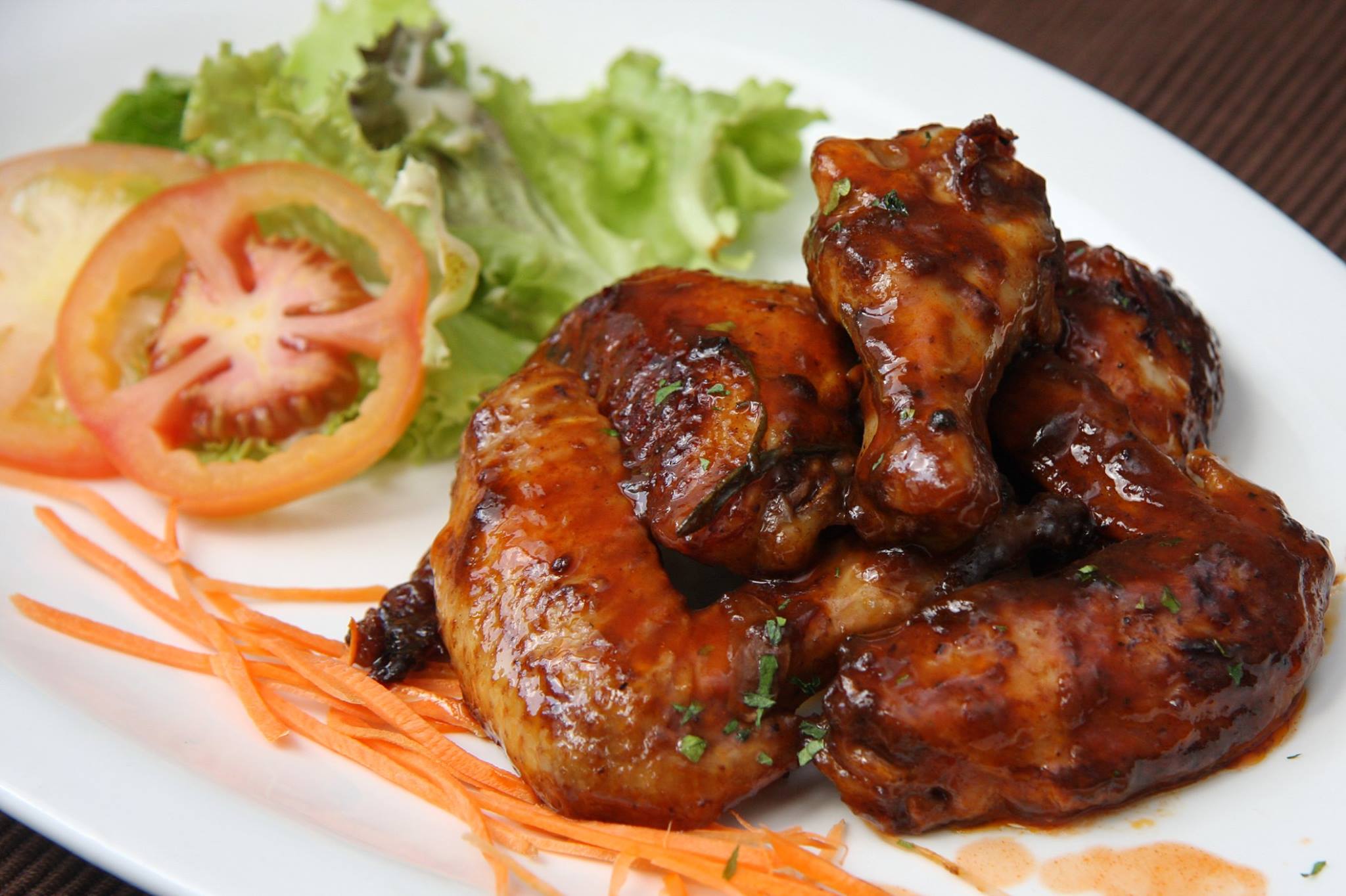 Offering gourmet meals on wheels, this food truck also offers its services for events and catering. The menu includes Baronne's chicken parmigiana pasta which comes with crispy chicken breast topped with tomato and mozarella sauce.
The peppered minced pie, made from ground beef slow-cooked in peppered onion broth, served in a bun with melted cheese plus smashed potatoes and vegetables; or you could opt for Mediterranean-style lamb meatballs wrapped in tortillas served with fries and coleslaw.
Where: Follow the wheels on Facebook, Twitter or download their app to keep track of truck locations.
12. Humble Chef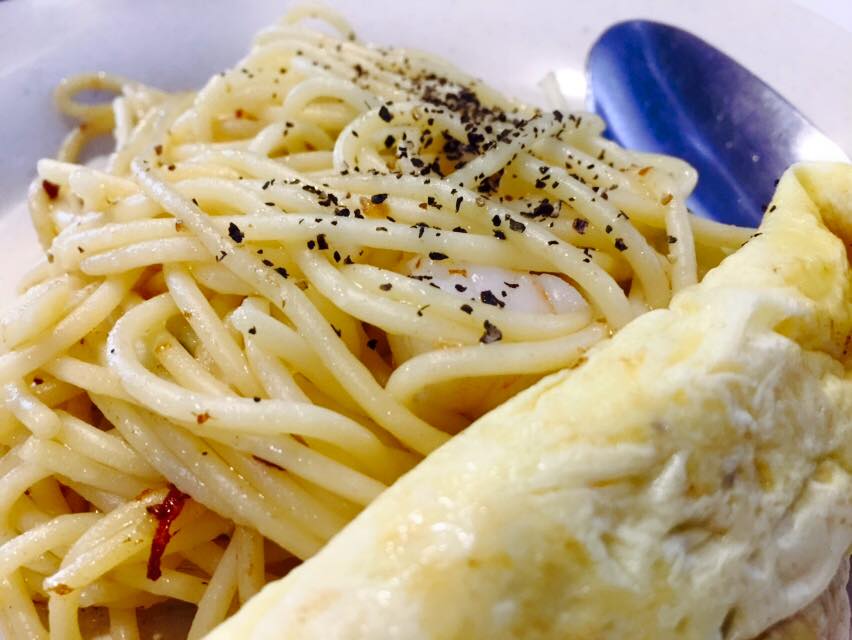 If there is one thing patrons of this food truck speak off, it's the prices. Pasta dishes are tagged at RM5, pitas at RM4 and omelettes at RM2.50.
It should come as no surprise that Humble Chef was shortlisted Best Cheap Eats in Time Out magazine's KL Food Awards 2012 and 2013. As well as the food truck, Humble Chef also opened a permanent cafe at Plaza Damansara to meet customer demand.
Where: Jalan Damanseri, Pusat Bandar Damansara, KL or keep track of truck locations through its Facebook page.
13. Oh My Fruit Juice (OMFJ)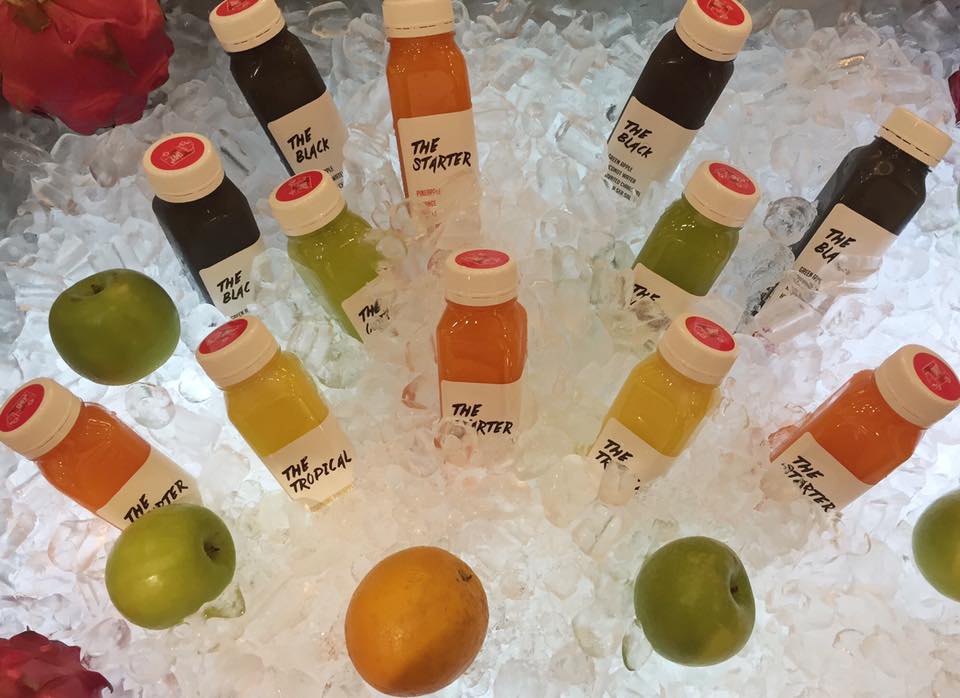 Here's another reason to take a break from your computer screen and enjoy your lunch outside the office: tasty and healthy mixed fruit juices. OMFJ sells an array of juice and ice-blended drinks with something to suit everyone. Even those on a diet can enjoy these treats.
Where: Around Damansara Heights, Menara Millenium at Pusat Bandar Damansara or keep track of truck locations through its Facebook or Instagram page.
14. Dr Mak Rony Grilled Burger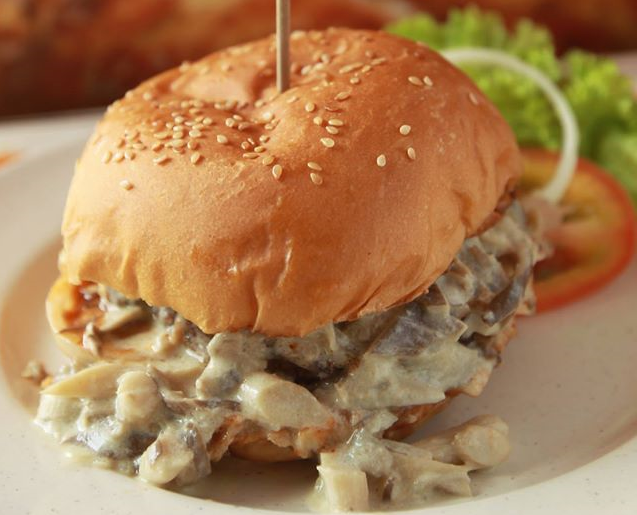 Do not be deterred by the fact that the burgers are grilled from frozen patties. Judging by the customers and queue lines, it's wise to give Dr Mak Rony's grilled burgers a go.
Not your average roadside burger vendor, these takeaway burgers can be compared to gourmet burgers and the juicy meat patties certainly warrant a try.
Where: Mainly at Jalan Dungun, Damansara Heights.
15. 2Go Coffee
Their best-selling beverage is the Ice Hazelnut Latte which is a combination of espresso and milk with lovely hazelnut syrup. Customers also recommend the Bittersweet Coffee, and not just because they're biased towards the pretty glass flask but because it's an interesting take on Irish coffee.
Regular Irish coffee has whisky but this halal version is cold brewed coffee and milk, and the company claims that this replicates the taste.
Where: G Tower, Jalan Tun Razak during the day or TTDI opposite the Shell petrol station in the evenings.
16. Cowboys Food Truck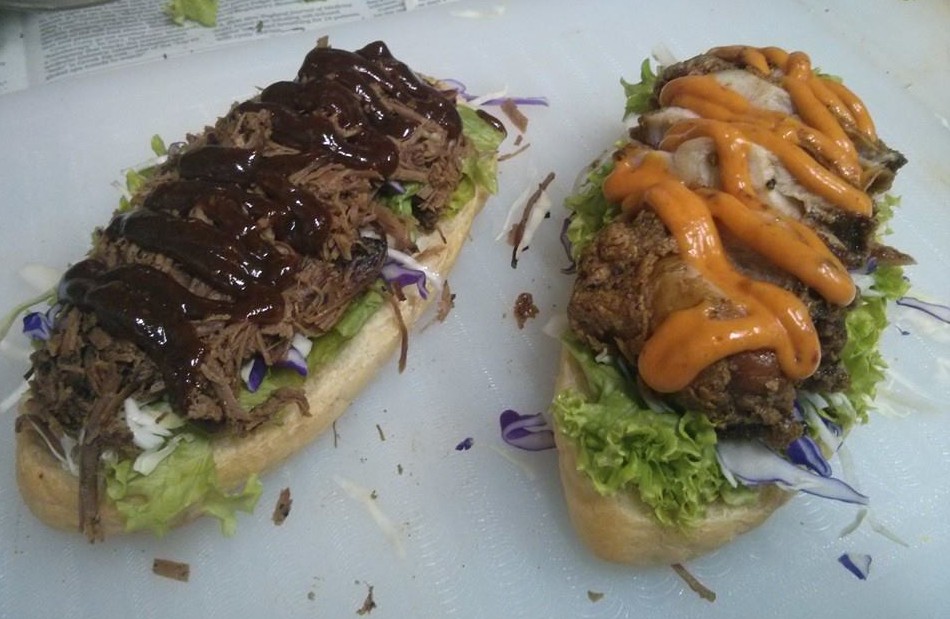 Texas-inspired barbecue dishes; now, that's what's up. The food truck is the culmination of three Malaysians who love barbecue food.
The menu includes 'Just Wing It' which is half a dozen buttermilk fried chicken wings tossed in garlic parmesan or BBQ sauce; 'The Chuck Norris Platter' which comprises sliced smoked beef brisket with crispy buttermilk fried chicken chop and chicken wings; and sides such as 'Mom's Potato Salad' and seasoned fries.
Where: Jaya One shopping mall, SS15 Subang Jaya, TTDI or G Tower, Jalan Tun Razak. Keep track of the truck on its Facebook and Instagram for location and opening hours.
17. Q Gastrotruck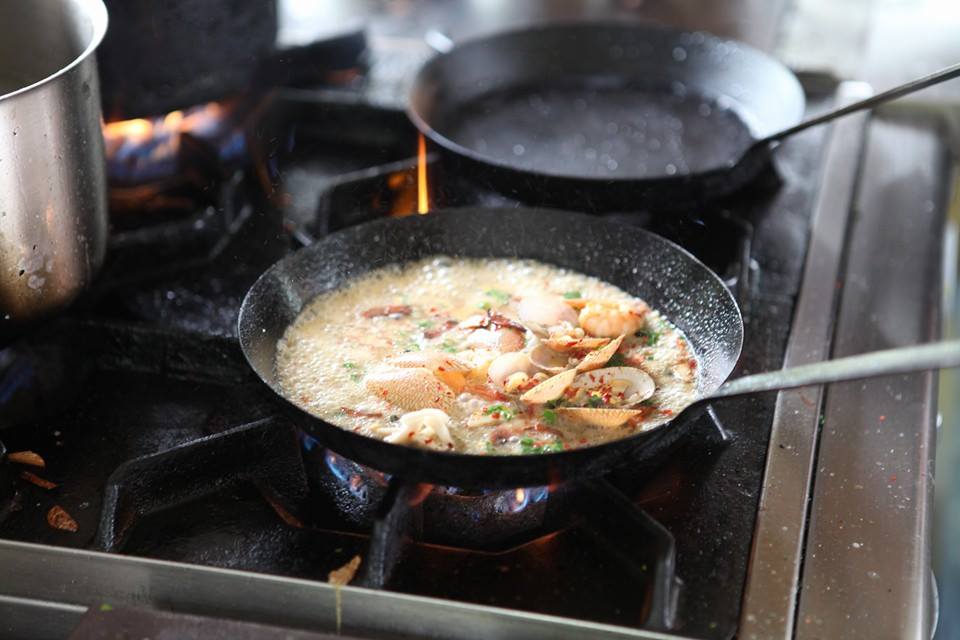 Q Gastrotruck offers pasta, nachos, wraps and chicken and lamb chops. But, it also serves a fusion of east meets west meals such as Sambal Prawn Pasta and Aglio Olio Cili Padi! Average portions and reasonable pricing to boot.
Where: Jaya One shopping mall, Petaling Jaya or Serini Showroom, Taman Melawati. Keep track of the truck through its Facebook page.
18. Thyme Out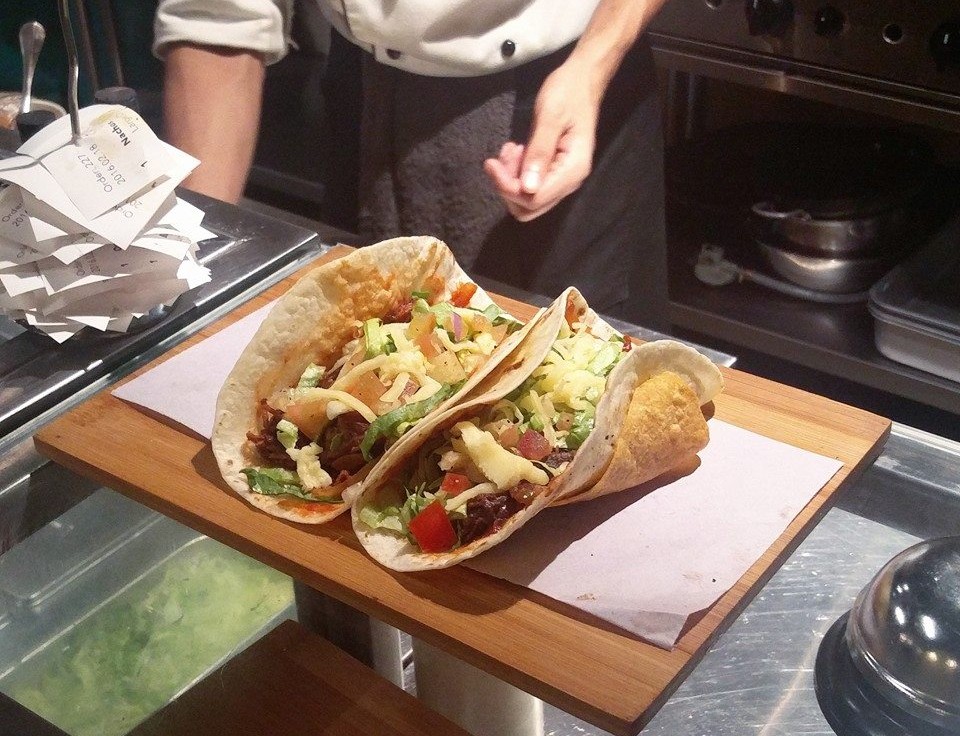 Thyme Out serves classic Mexican dishes consisting of nachos, tacos, quesadilla, tortillas, churros and more. The flavours are remarkably distinct, tasty and will leave you in constant craving for more.
Plus, if you appreciate generous portions of juicy and tender meat served with rich gravy and topped with fresh vegetables, thier tacos, quesadillas or tortillas should top your list. Customers have the option of choosing from chicken, beef or lamb.
Where: Keep track of the truck through its Instagram page.
19. Good Good Duck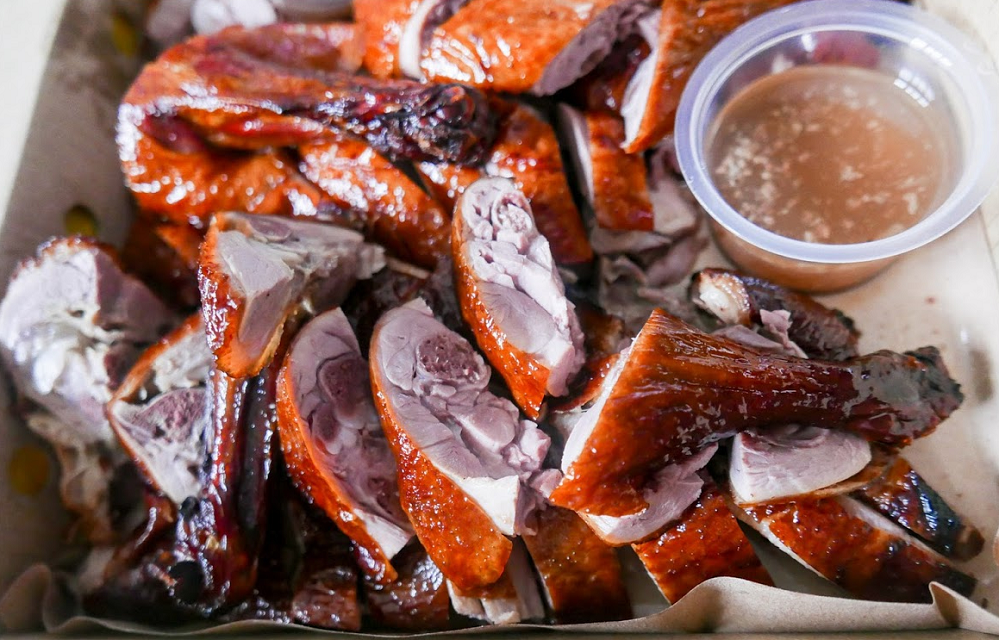 If you're in the mood for Chinese, Good Good Duck serves up Cantonese roast and smoked duck freshly sliced from the hooks of the food truck. The roast duck is tender and packed with flavour, and, while its just as succulent, you'll find the smoked duck has a sweeter and more distinctive flavour.
A little pricier than your average food truck, you can get half a smoked duck for RM31 and a whole roasted duck for RM26.
Where: Jalan Merah Silu, Sri Petaling, Kuala Lumpur.
20. Fauzey Nasi Lemak Kukus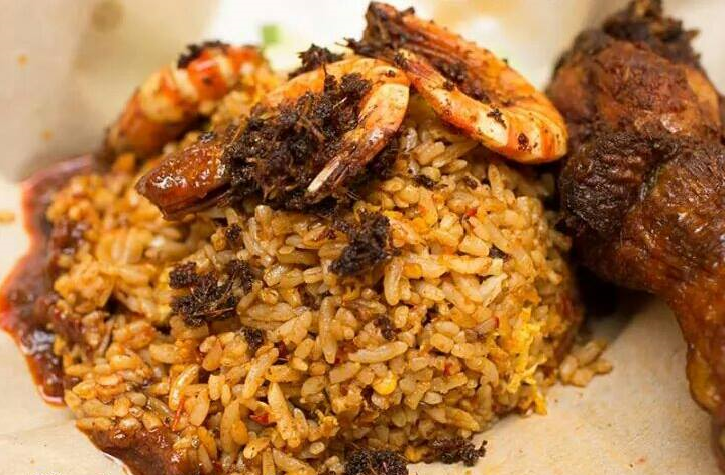 If we did not include the country's unofficial national dish on a list of foods in Malaysia, we might as well throw in the towel. And there's even a nasi lemak food truck.
Rice cooked in coconut milk and pandan leaves served with fried anchovies, peanuts, sliced cucumbers, a boiled egg and spicy sambal is mouth-watering at any time of the day. I'm salivating even as I type this description.
At this stall, the rice is steamed or you can opt for an interesting version of the dish called 'Nasi Lemak Kukus Goreng' which is stir-fried together with the aforementioned spicy sambal!
Where: Jalan Othman, Section 3, Petaling Jaya Old Town.