Marini's Launches New Spring Menu
Bangkok beat us to the punch and continues to set the regional standard when it comes to rooftop bars, but Kuala Lumpur cottoned on to the trend in a big way thanks in large part to one establishment that brought high-altitude dining and drinking to the Malaysian capital 10 years ago and still continues to impress, the iconic Marini's on 57.  These days, Marini's is far from alone in this particular arena, but it continues to be a destination for fine dining, and its chic bar and elegant lounge remain favoured places to see and be seen.
With springtime having emerged in Europe, seasonal produce from Italy is now available, and the creative culinary team at Marini's have put together a new menu to commemorate the changing seasons. The restaurant's fine contemporary Italian cuisine offers several new delights, from sumptuous pastas to classic Italian meats, and we visited recently, not for a full meal, but rather a snapshot sampling of some of the new dishes on offer. In addition to a range of inspired new cocktails, the dining menu matches the creative process beat for beat. Fresh creations abound, such as the Zucchini Flower Tempura stuffed with creamy ricotta cheese with a touch of lemon zest, anchovies, and Romesco sauce, an ideal appetiser that sets the stage for a whole array of Italian goodies.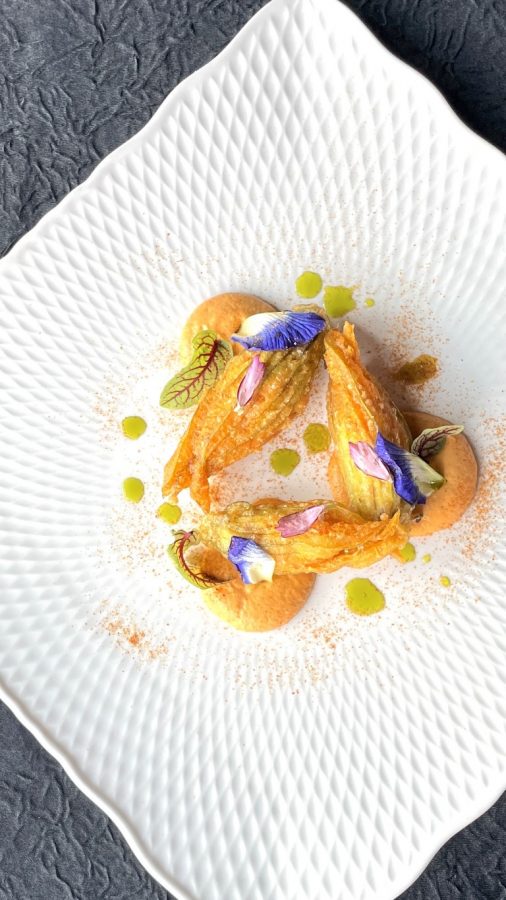 Pasta lovers can take their pick of several new offerings. Fans of Squid Ink Pasta will appreciate the Marini's version, which is served aglio olio style with Australian mussels and prawn bisque. This dish has hints of sea saltiness punctuated by that unique richness that squid ink is known for. For a lobster treat, try the Angel Hair Pasta with Lobster, cooked simply with tomatoes and basil to let the lobster shine.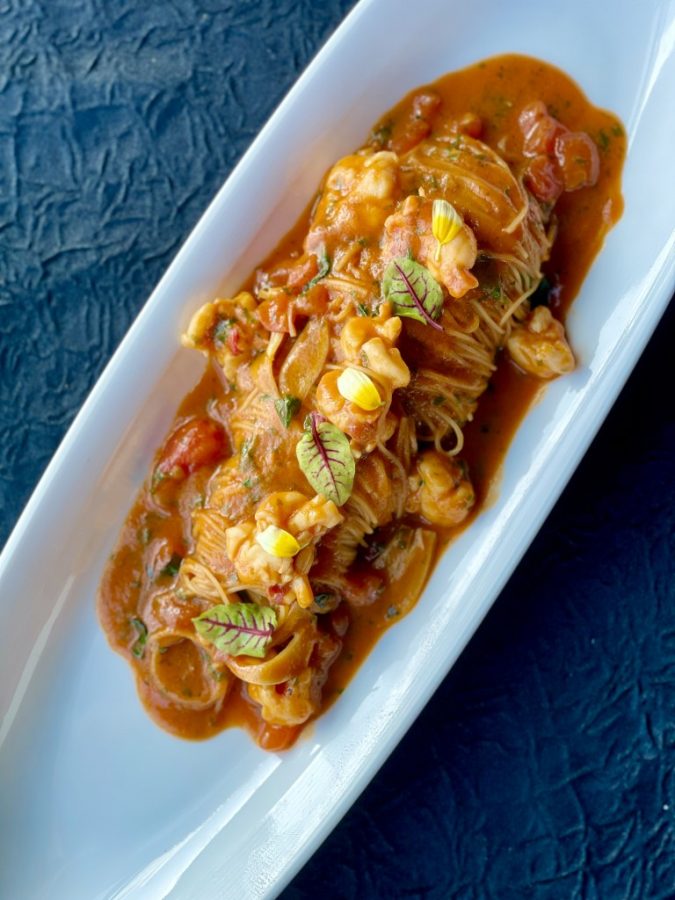 For mains, Marini's on 57 has Ocean Trout that is a pairing of delicate flavours and colours, complemented with potatoes served two ways, along with salmon roe and prawn bisque. For a taste of highly prized Wagyu beef cooked Italian style, the Japanese Wagyu offers tender Miyazaki Wagyu sirloin carefully grilled to perfection and served with Hollandaise truffle sauce and potato croquette. This one was a big favourite and is easy to recommend! Another delectable meat dish is the Veal Rack alla Milanese, served with smoked Scamorza cream and Lyonnaise potatoes.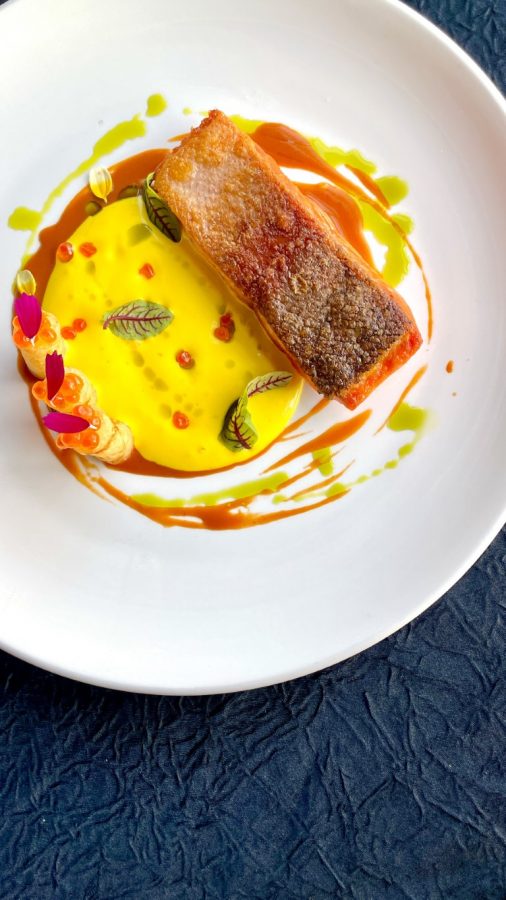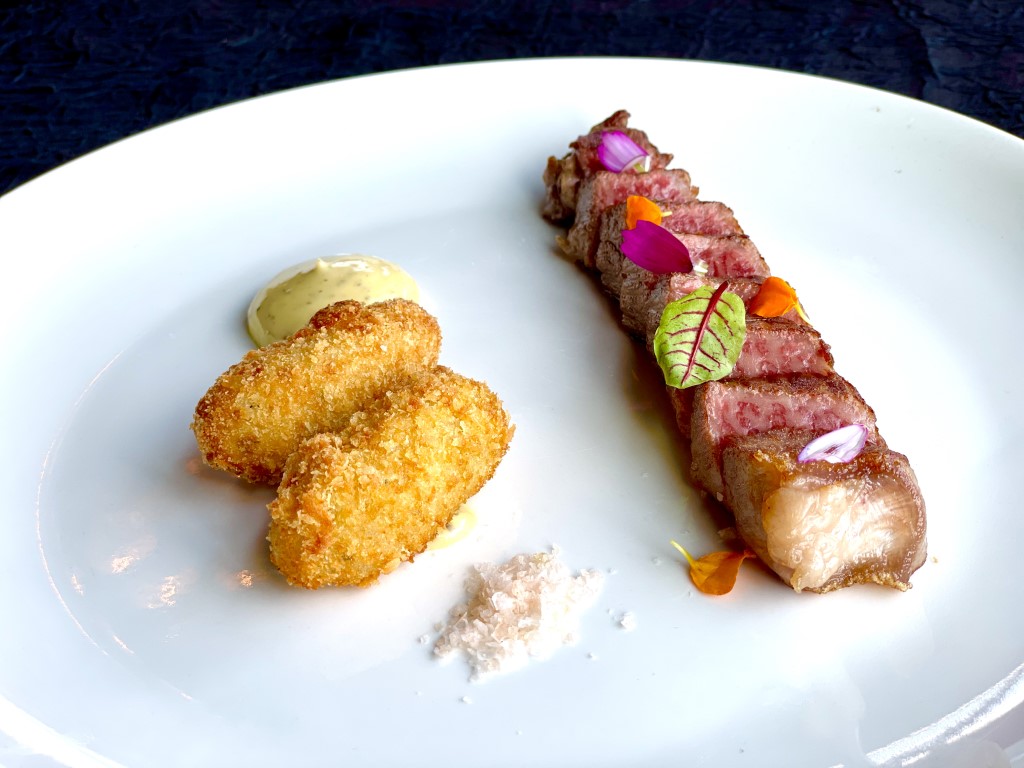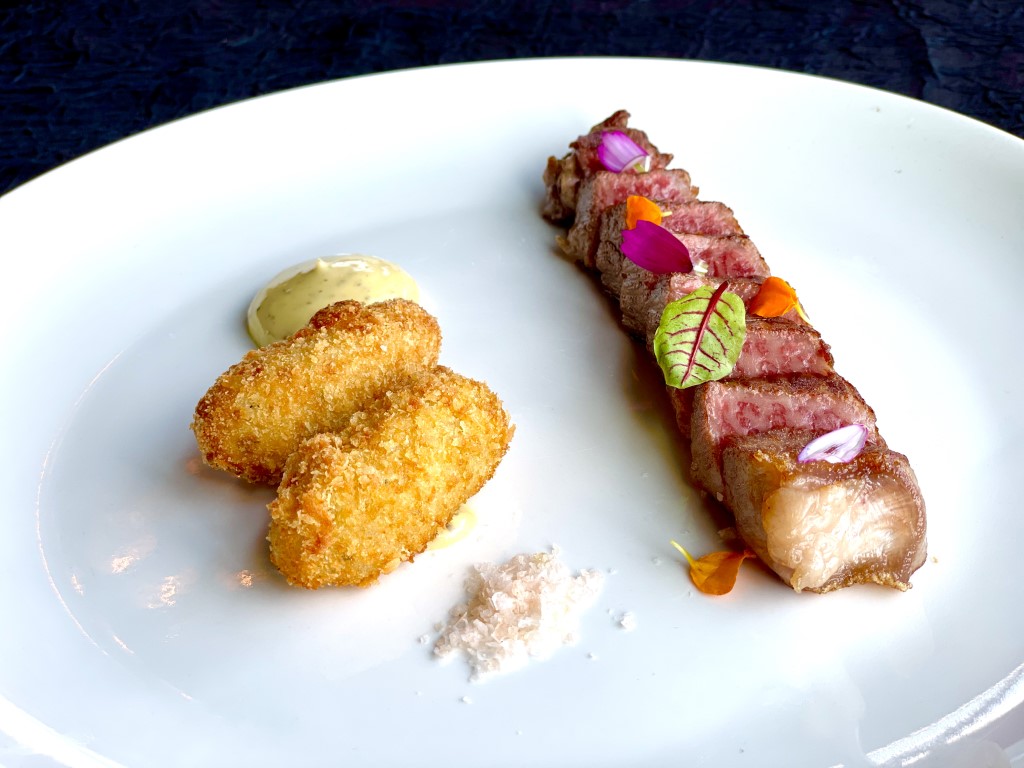 Those looking for a meatless meal have the option of adding on the Cauliflower and Kale Soup with focaccia Parmigiano crouton, and house-made Bagoss Cheese Ravioli. The ravioli is a sumptuous meat-free dish where the delicate pasta pillows are tossed in browned butter and served with touches of balsamic reduction and black truffle – this one is definitely a dish to savour.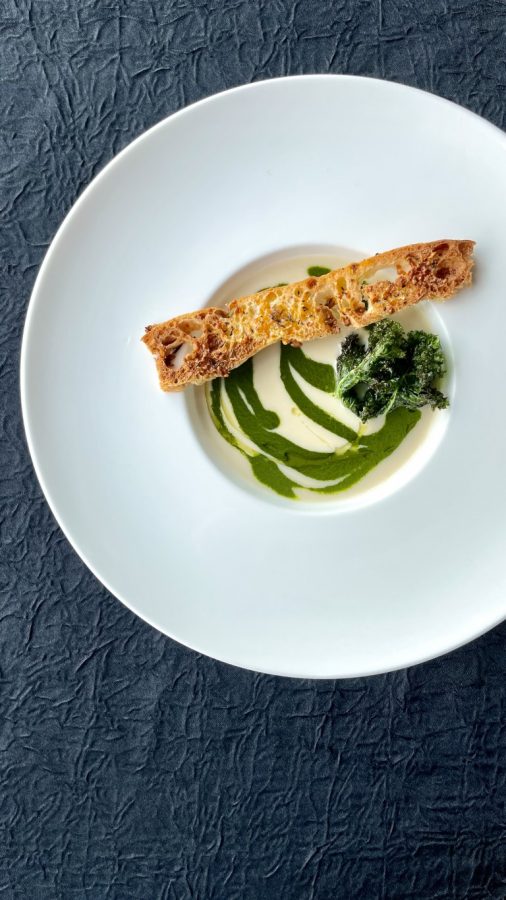 Even if you're not overly excited by desserts in general, it's hard not to be wowed by Marini's creatively assembled and presented Caviar Tiramisu. Resembling a tin of fine caviar, the dessert is impressive in both look and taste! The 'caviar' is tiny round bits of coffee confection interspersed with gold leaf, and the layered goodness underneath – ladyfingers, mascarpone cheese espuma, and Valrhona chocolate – is incredible. Be sure to save some room for this creative sweet finish.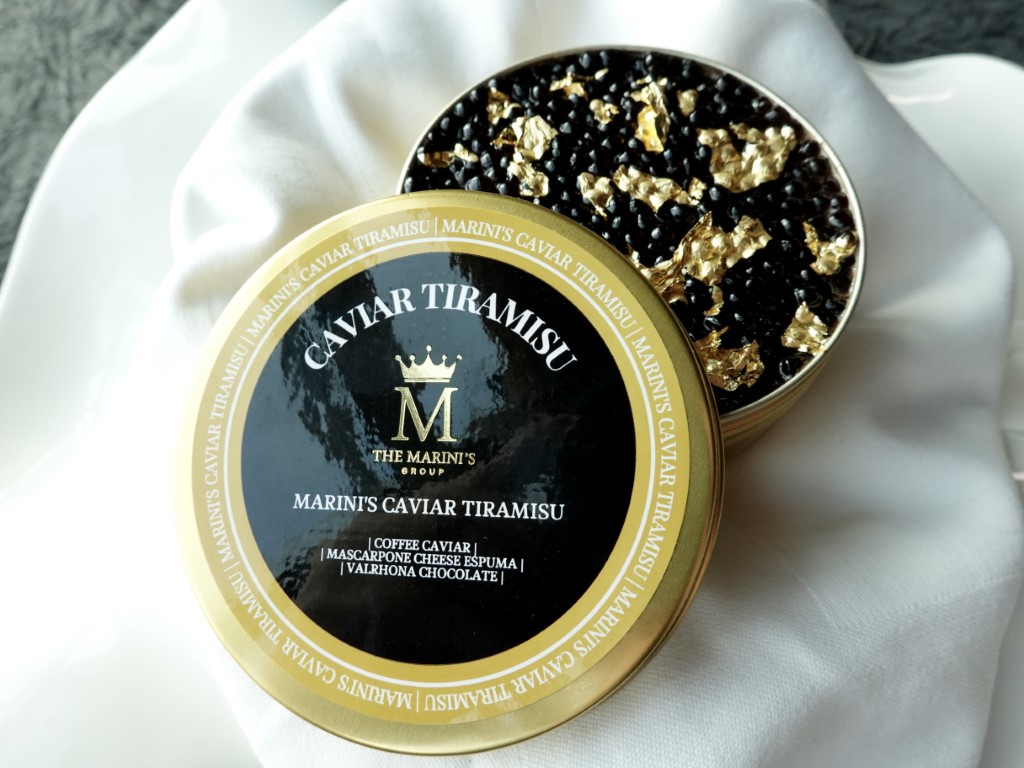 Founded by restaurateur and entrepreneur Cav. Modesto Marini a decade ago, The Marini's Group today comprises a fine portfolio of F&B outlets, but Marini's on 57, which opened in June 2012, is without a doubt the flagship.
A decade on, the multi-award winning Marini's on 57 is still perhaps Malaysia's most iconic rooftop destination with a rooftop bar, Italian restaurant, and whisky lounge. It sits 876 ft (267 m) above sea level in the heart of Kuala Lumpur and offers a super close-up view of the Petronas Twin Towers, along with sweeping, panoramic views of the ever-changing city. The three distinct spaces at Marini's on 57 have each been designed to encapsulate and project different moods. Marini's on 57's lounge houses an extensive cigar and whisky collection and is the only luxury F&B venue in Malaysia to have released its own Sunset Hours compilation albums with music greats Jose Padilla, Chris Coco, Afterlife, and Simon Mills.
If you haven't visited recently, the new menu and upcoming 10th anniversary celebrations might just be a good reason to reacquaint yourself with this venerable high-altitude F&B outlet that, a full decade ago, brought rooftop dining to KL in a big way!
Location & Details
Marini's on 57
Level 57, Menara Petronas 3
Persiaran KLCC
50088 Kuala Lumpur
T: +603.2386 6030
Reservations advised • Dress code applies