Mandala Cafe and Bar at Solaris Dutamas: Restaurant Review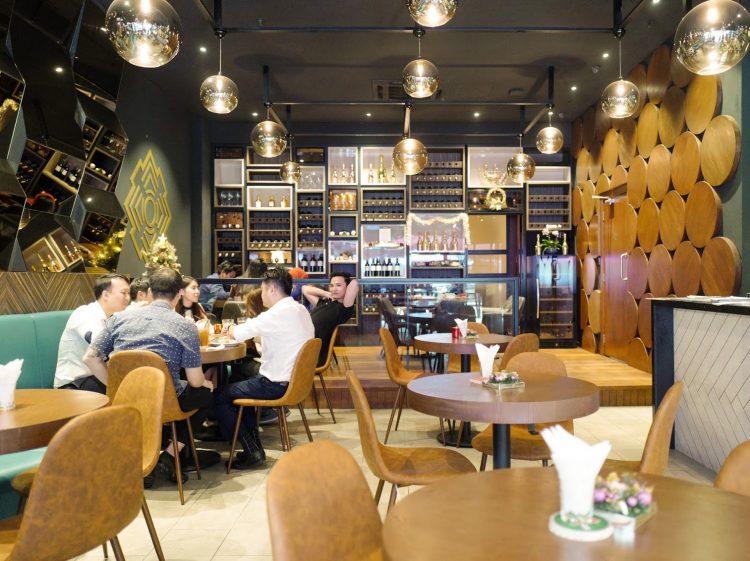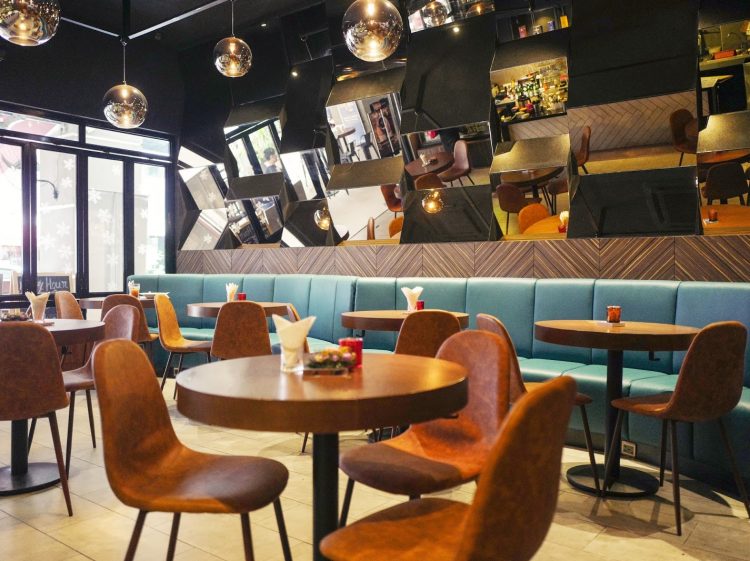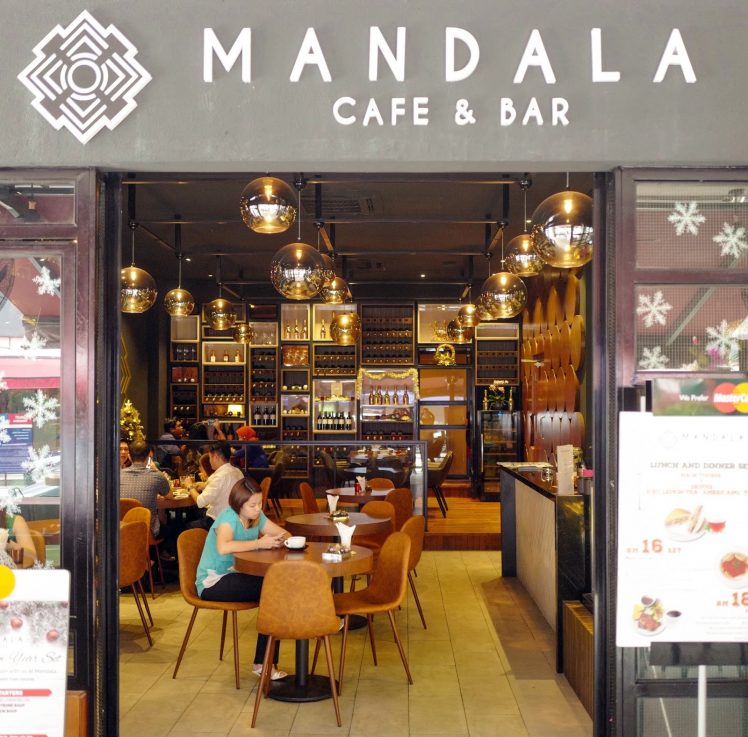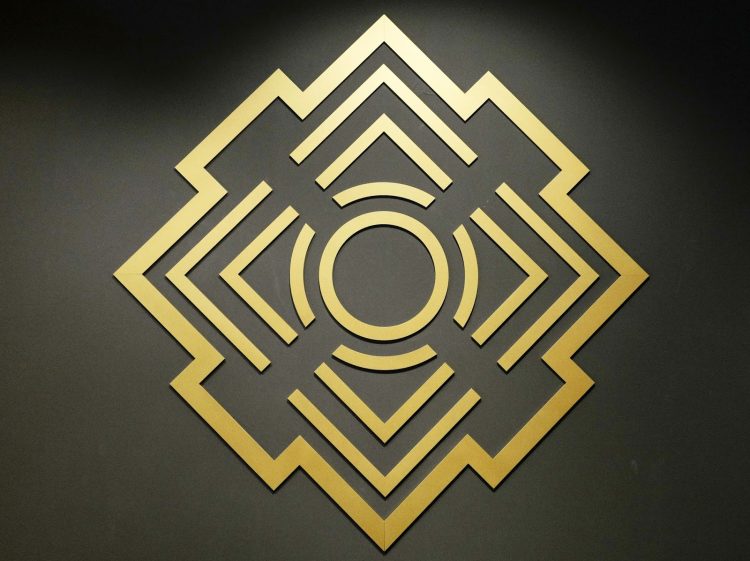 Combining comfort and calm…
Solaris Dutamas' new Mandala celebrates the passions of its founder Kelly Lau, whose experiences over this past decade have brought her much bliss, from savouring the post-work culture of sipping wine in her former workplace of Shanghai to learning to love yoga in San Francisco as part of a spiritual voyage that took her from Mexico City to Bali.
Now back in her homeland, Kelly is cultivating a sanctuary for patrons seeking to nourish their bodies and revive their spirits. Mandala is meant to be a place where you can let down your hair, whether you're meeting with business associates, friends or family, and match your meal with a satisfactory cappuccino, cocktail or Cabernet Sauvignon.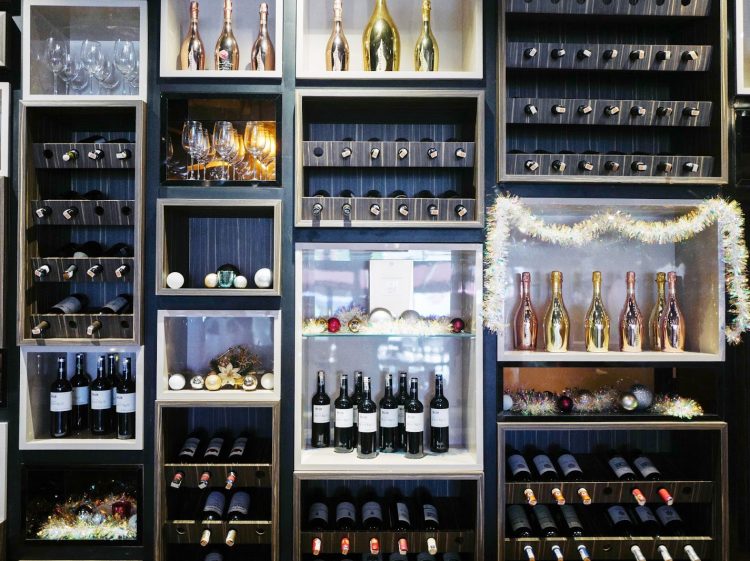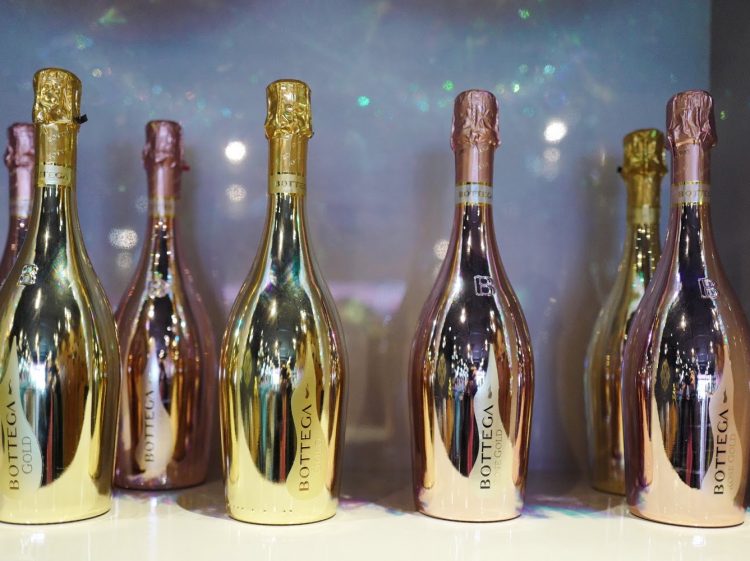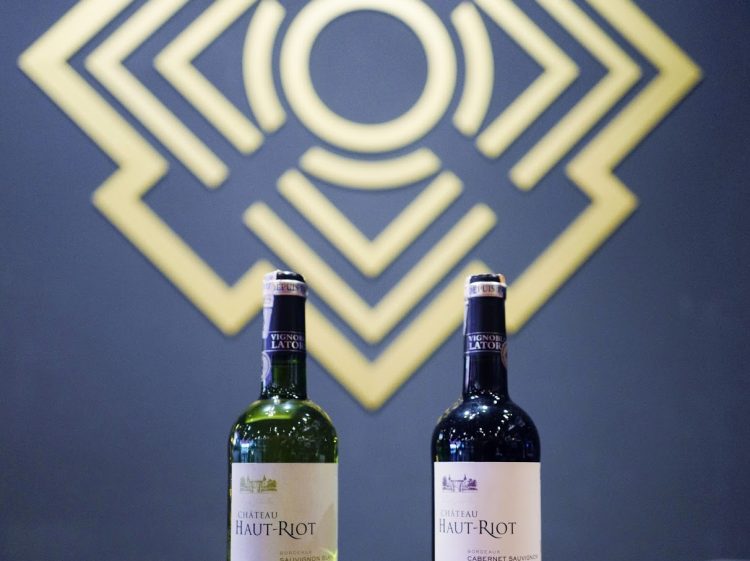 It's always wine o' clock here
Mandala's main pride is its wine selection, showcased on racks that thoughtfully store the bottles in proper positions to curb spoilage. The selection stretches from Argentina to Australia, with vineyards in Italy, Chile, Germany, Spain and other nations also respectably represented. For a casual introduction, start perhaps with the French house wines – the 2016 Chateau Haut-Riot Sauvignon Blanc and Cabernet Sauvignon both bring a bit of Bordeaux to KL (RM 36 per glass, RM 200 per bottle).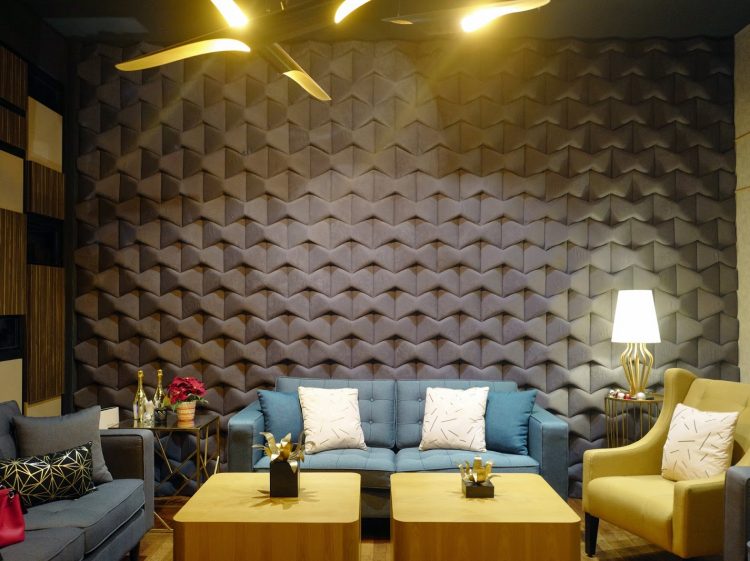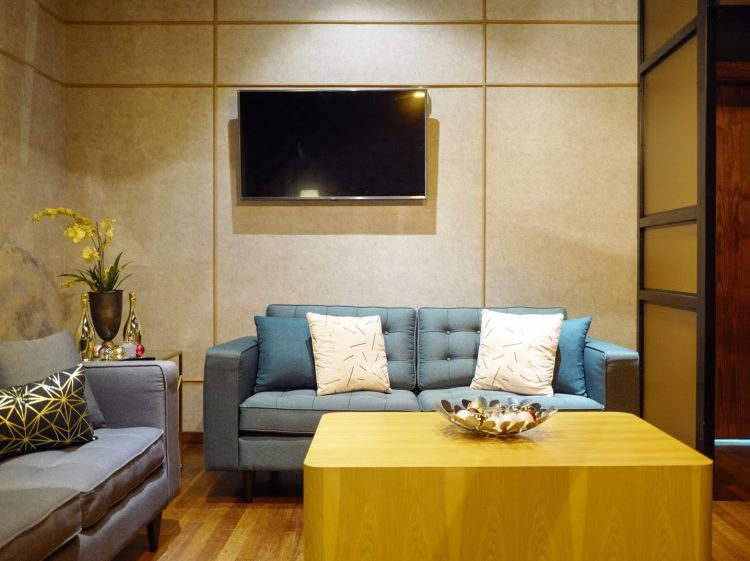 If you prefer more intimacy and exclusivity for popping the cork, it's worth noting that Mandala has a spacious, well-furnished private room at the back, available for both day and night.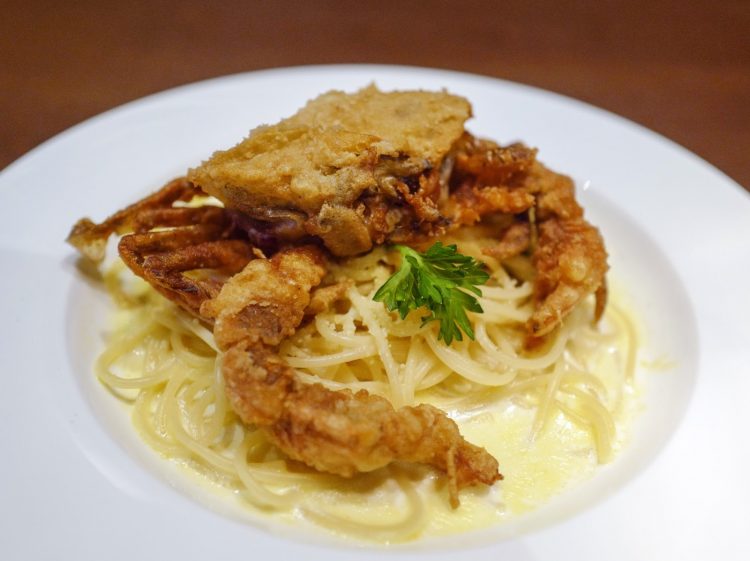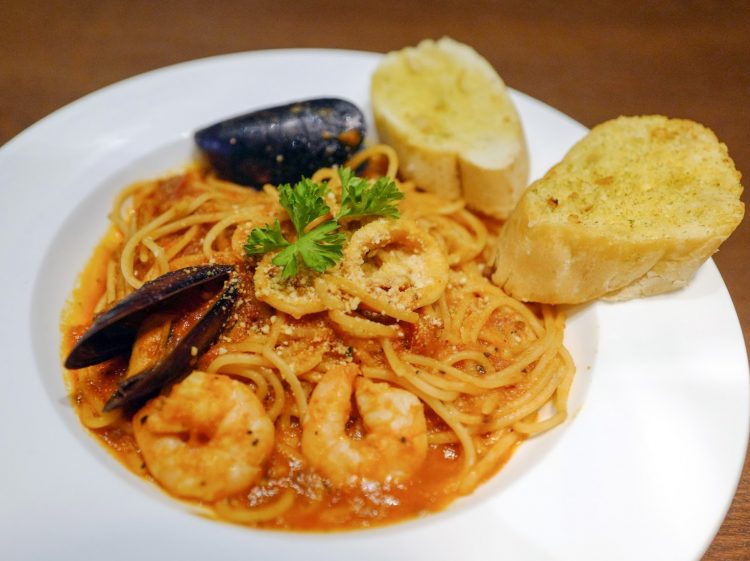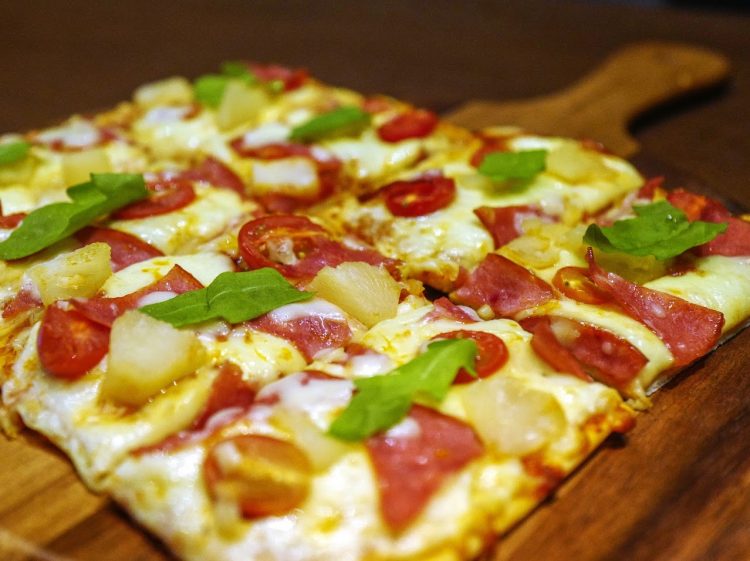 Pasta and pizza aplenty
For food, there's no lack of pasta and pizza pleasure: Kelly is a seafood enthusiast, so her top picks include Mandala's Golden Soft Shell Crab Spaghettini (RM 28), which boasts an entire soft shell crab crowned regally on the pasta, supplying a crunchy juiciness that complements the firm spaghettini, prepared with an Asian-inspired buttermilk sauce that's more deliciously delicate than expected.
Alternatively, the Seafood Spaghetti Marinara (RM 28) showcases a bounty of prawns, calamari and mussels in a lightly luscious tomato-based sauce. Or for something hearty to share, the Chicken Ham and Cheese Pizza (RM 18) should be a success, thoroughly blanketed with flavoursome toppings on every rectangle.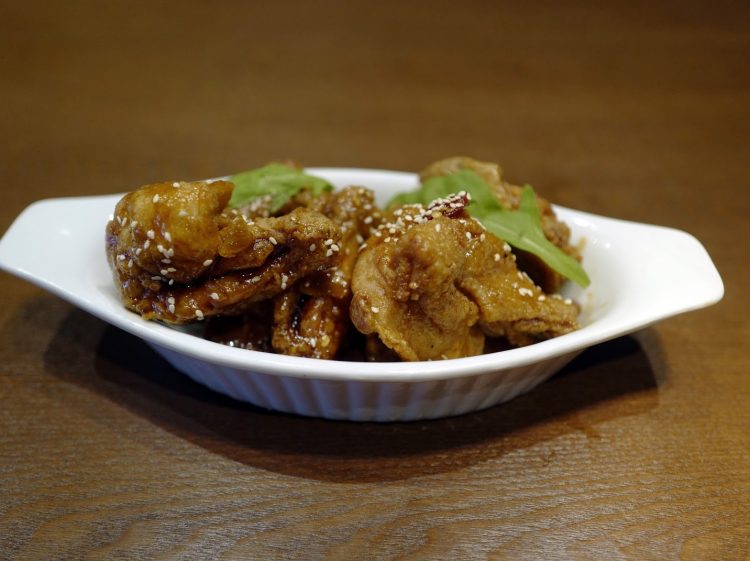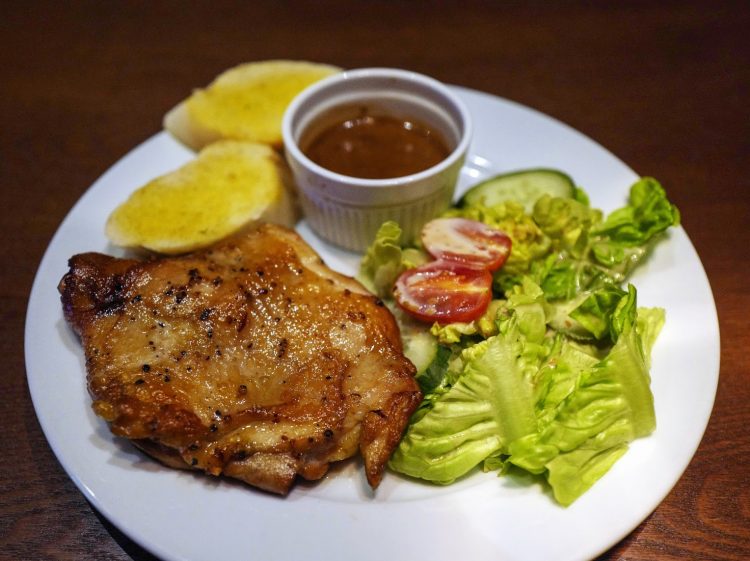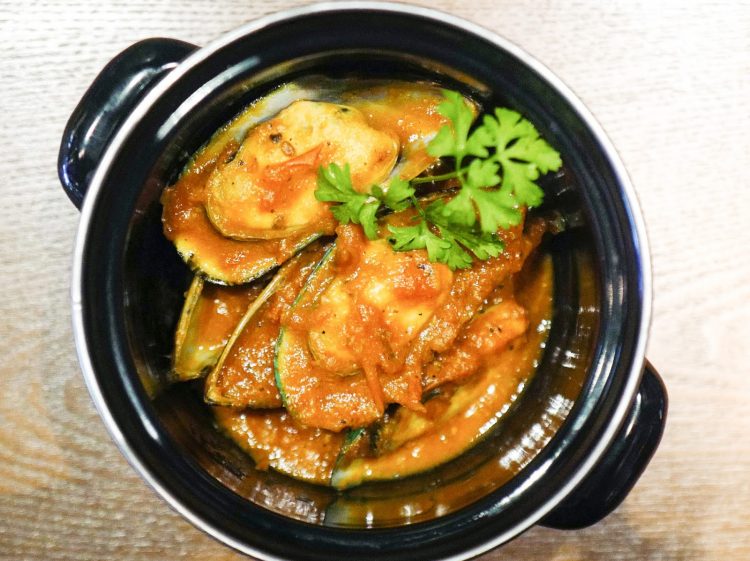 Seafood and fowl play
Fowl flies out of the kitchen in many forms, from the starter-suitable Fried Chicken Wings (RM 18 for not a paltry portion of poultry), coated in a lip-smacking sweet honey garlic sauce, to the main course of Black Pepper Grilled Chicken (RM 20), blessed with a thigh that's succulent enough to relish even without its companion sauce.
In the end, we come full circle with more seafood – the mussels in the marinara sauce that were part of the earlier pasta, scrumptiously fresh and fleshy on their own in the Italiano Tomato Herbs preparation (RM 33). All in all, the menu here is crowd-pleasing.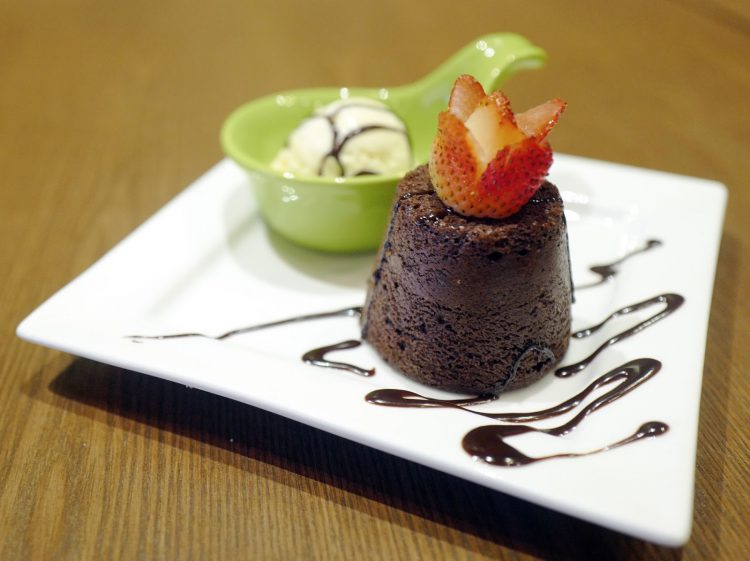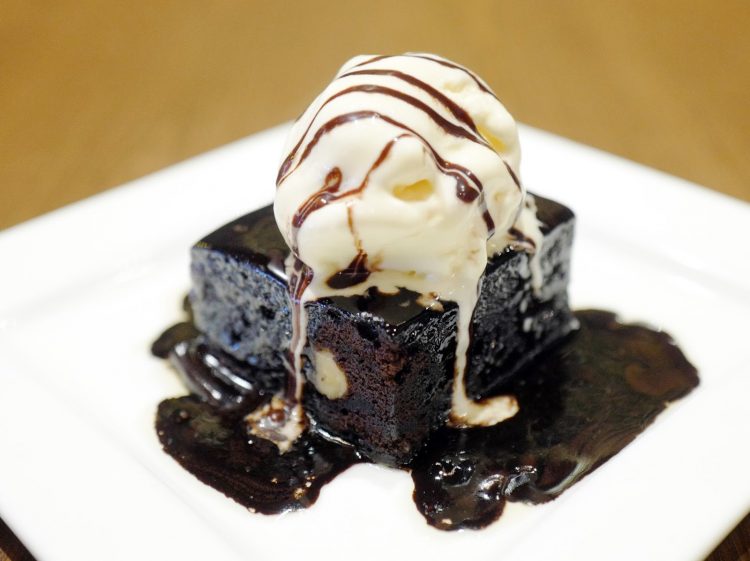 Desserts might be a delight for chocolate devotees, with familiar favourites like the Chocolate Lava Cake (RM 16) and the Rich Chocolate Brownie (RM 16), both decadently moist, buoyed by ice cream for a tasty hot-and-cold contrast.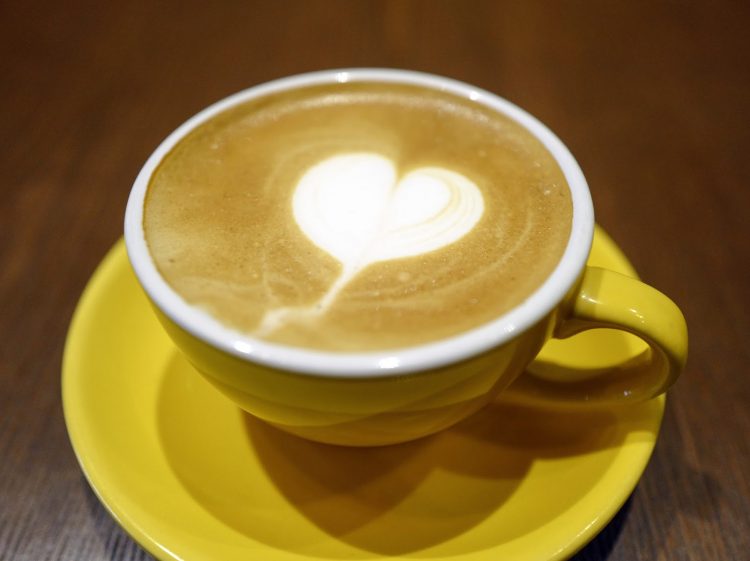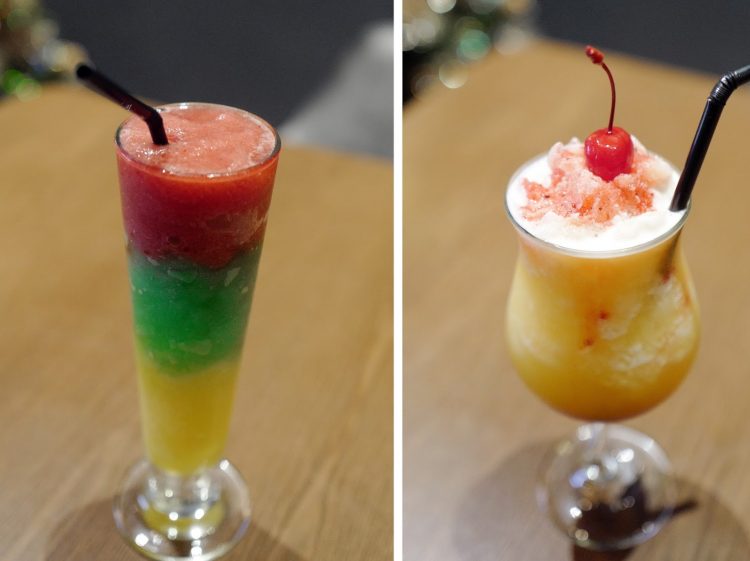 Coffee, cocktails, or champagne?
Coffee or cocktails might be a difficult decision to make, considering the caffeine here is well-executed (the latte is likable for RM 13) – but you can have both beans and a buzz in the Espresso Martini (RM 23), which nails its strength and potency.
Some off-menu beverages might also tantalise: The Mandala Special (RM 35) is a triple-decker, tall-glass temptation – the top layer is strawberry, the middle is a mix of midori and blue lagoon syrup, while the base is a classic vodka-and-orange blend – while the Signature Mocktail (RM 25) is sweetly more sobering, with a fruit-loving medley of strawberry puree with pineapples and oranges. If you head here on Thursdays, there'll be complimentary cocktails for Ladies' Night.
Our thanks to Mandala for having us here.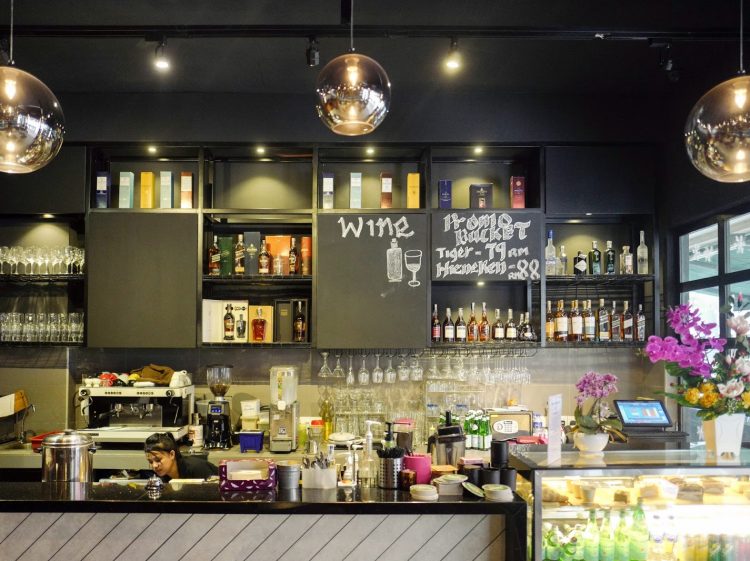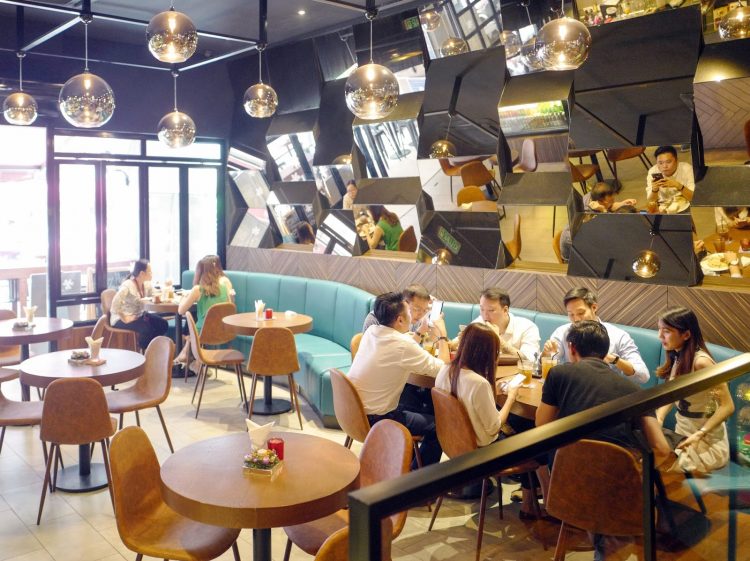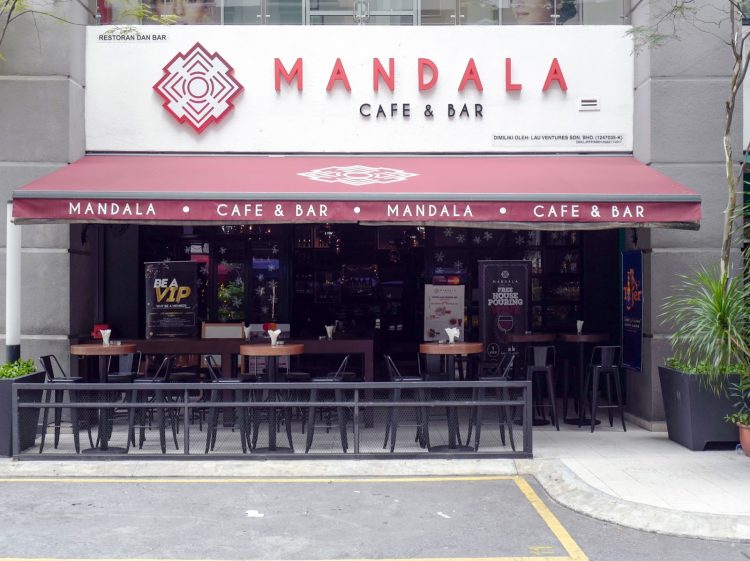 Location & Details
Address: Mandala Cafe & Bar, D3-G3-8, Publika, Solaris Dutamas, No. 1, Jalan Dutamas 1, 50480 Kuala Lumpur
Hours: 11am – 1am daily
Tel: +603 6419 0382, +6016 742 5339
Find: View directory for Mandala Cafe and Bar here.