A Malaysian chef abroad: Rashidin Abdul Rashid
For a chef, there is nothing more rewarding than to see a polished plate or to receive plaudits for a job well done. Vatsala Devi talks to Rashidin Abdul Rashid, a Malaysian chef who has been recently making waves abroad and earning praises for his culinary ingenuity.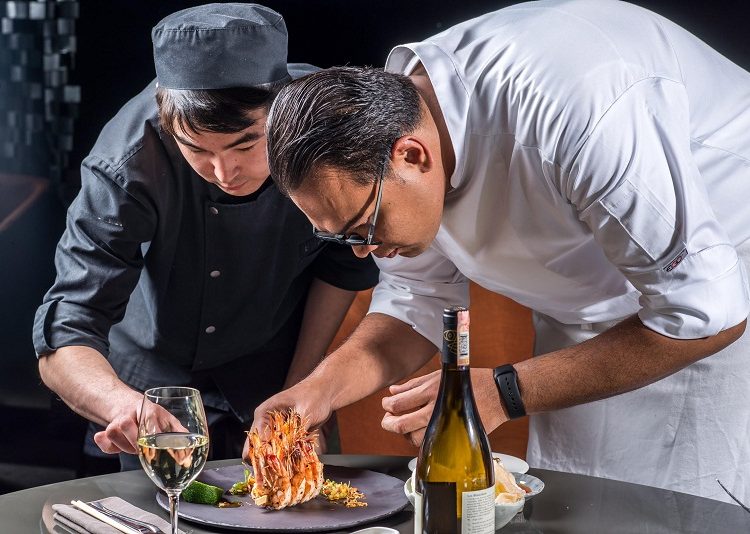 We've all ogled at the likes of Gordon Ramsay, Jamie Oliver, and George Calombaris of Masterchef Australia fame for displaying an inordinate amount of grace and finesse to their cooking skills that at times rival those of gymnasts, but it is not often we come across Malaysians being lauded for cooking cuisines that have captured the hearts of royalties, dignitaries, and celebrities across the globe.
Therefore, it was an honour to be given the chance to interview Malaysiaborn Chef Rashidin, popularly known as Mamu among his peers. A person consumed by wanderlust would want to travel to as many places as possible, yet I've never come across a person who has expressed a desire to travel to destinations hardly ever mentioned in top travel magazines or websites. As a result, sometimes as travellers we might miss out visiting less publicized countries that have much to offer.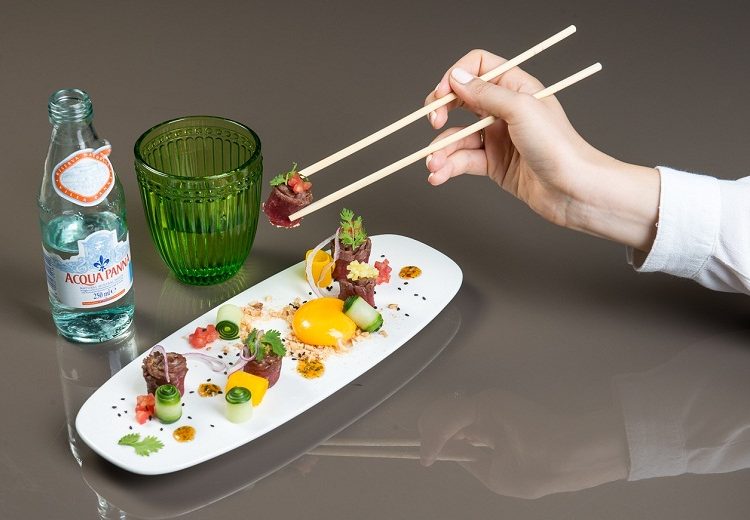 One such country is Kazakhstan, where Rashidin helms the restaurant EAST in Almaty. The young Malaysian chef who has been making waves for eight years among the moneyed society in the Moscow restaurant scene with his Pan-Asian fusion cuisine is now creating a similar rush in EAST.
The city is situated in southeast Kazakhstan in a beautiful setting between mountains and plains. Almaty boasts modern architecture, wide streets, cool fountains, parks, and squares, spectacular mountain views particularly in spring and autumn. The largest city in the country has plenty of business centres, theatres, museums, art galleries, and a wide selection of modern entertainment complexes that include movie theatres, casinos, nightclubs, parks, and of course restaurants.
Kazakhstan offers everything in a great scale: mountain tops, sparkling shine of glaciers, soft twilling of coniferous woods, huge rocky canyons with coloured rainbows, emerald mountain lakes, noisy rivers, poetry of sunrises, and uniqueness of flora and fauna. In Kazakhstan, tourists can find recreation opportunities year round, with eco-tours being the most famous. Who would have known this country has so much to do and see, and it definitely was not on my top 10 list of travel places, until I met the fascinating and wordly Chef Rashidin aka Mamu.
His origins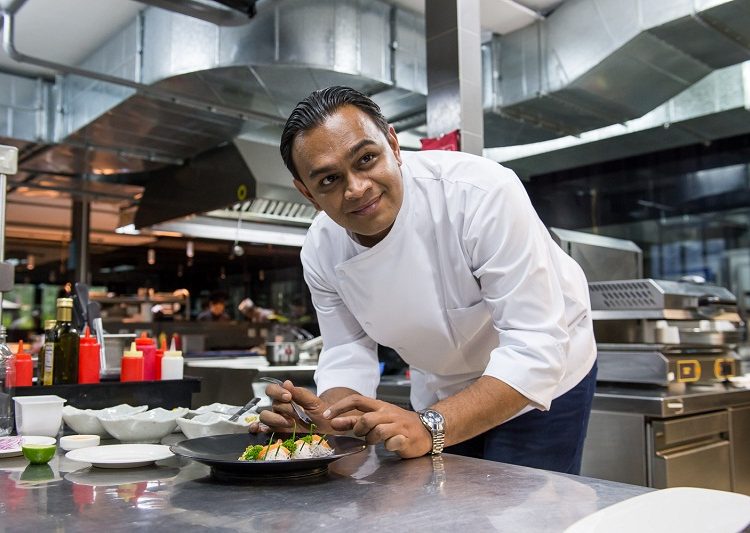 Born in September 1980, Rashidin's love for food or cooking started to bud at a young age, and his journey is reminiscent of the character of Hassan Kadam in the 100-Foot Journey book that was later adapted into a movie. "As we know, Kuala Lumpur is famous all over Asia for its night markets. One of my memories from childhood that stands out is going to the night market with my dad.
"That's how I learned to choose quality products. To tell the freshness of produce through the five traditional senses: sight, hearing, touch, smell, and taste," said Rashidin, who also credits his aunt for instilling in him the love for cooking, as she owned a restaurant where every morning he used to help her in the kitchen.
The eldest among five siblings, the boy wonder who had already established a love for the culinary arts from a young age was encouraged to pursue a career in the culinary industry by his father. "Most Asian parents would've dismissed my love for food as frivolous and would've encouraged me to settle for a 'respectable' career, but I am lucky that my father, who was managing a freight forwarding company at the time, understood my dynamic character and ability to express and communicate better through food, thus deciding that this profession would be best suited for me. He was right. I am grateful that my parents were supportive of my interest and did what they could to keep alight the passion I had for food," revealed the 36-year-old.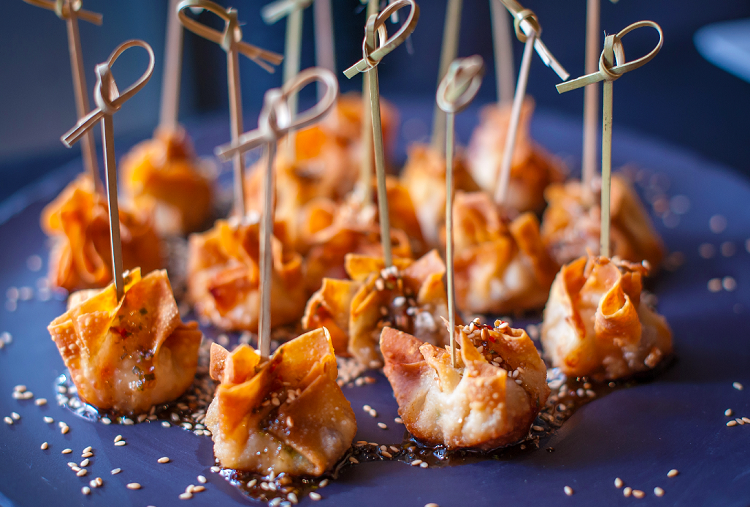 Rashidin graduated from the Tun Abdul Razak Institute of Technology in 2001 with a specialisation in Hotel & Resort Operation along with Culinary Arts, marking the start of his career. "Hotel Management and Culinary Arts seemed to be the natural choice for me and at the time, it was a niche program in Malaysia. I knew I had to travel to places to supplement my education in this field.
Living on my own wasn't a problem since I was in a boarding school from the age of 13. I moved a lot across the country and further dreamt of expanding my geography while soaking up knowledge about cooking," he recalled. His cooking career started at Delifrance, where he learned a lot about baking. From there, he worked at a number of hotel chains in the Malaysian capital, including the ShangriLa Kuala Lumpur.
"One of the most memorable episodes of that time was the launch of Hilton Kuala Lumpur. We literally worked day and night to meet the chain's exacting standards. It was stressful, of course, but also exhilarating, and the adrenaline kept both the team and me going. Until today, I still keep in touch with my team and it is nice to know that these people have now become top chefs all over the world," he said with pride.
World travels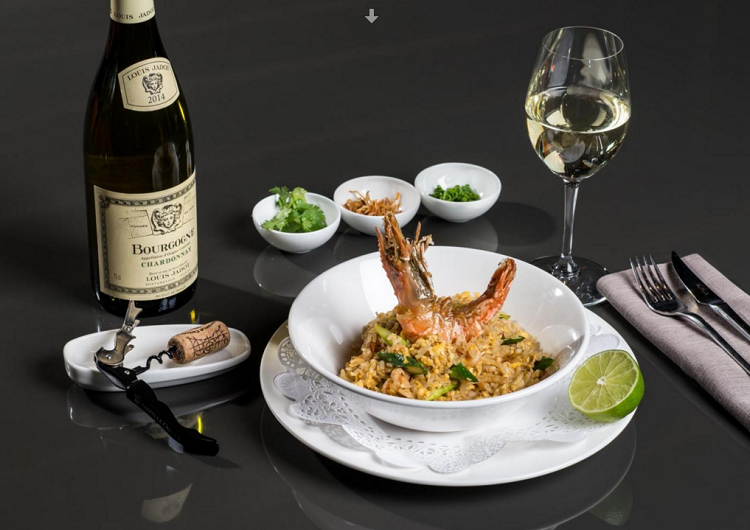 Rashidin's real adventure took off when in 2006, he moved to the Maldives to work in PER AQUUM Huaven Fushi (a fine dining restaurant specialising in seafood). He personally feels that travelling out of the country was his catalyst for progress.
"Spending two years on a private island was an excellent experience. I had the privilege of cooking for star-studded guests including Liz Hurley, Kate Moss, and Stephano Gabbana. Also, I learned to work as a guest chef on private yachts. What was challenging about this job was the necessity to organize correct stock and to predict the expectations of the yacht owner. My mentor there was Mark Hehir, and I am very thankful to him for teaching me the ropes of being a guest chef," he reminisced. After a two-year stint in the Maldives, the need for bigger challenges took the chef known as Mamu to Russia.
"When we think of places reputed for their food, Russia does not immediately come to mind and it's true that Europe has been the world's gastronomic trendsetter for many years and even centuries.
"On the other hand, the New World has a lot to offer as well. Countries like Japan, the USA, and Thailand have inspirational cuisines too. Russia and countries in the Commonwealth of Independent States have been on the outskirts of world gastronomy for almost a century due to the communist era.
"However, this region has a growing demand for quality services, including cuisines. In the recent World's 50 Best Restaurants Awards, one of the leading Moscow restaurants was ranked number 18, along with commendable European and American establishments. This is a solid illustration to the tremendous growth of gastronomic works here in the past two decades," pointed out Mamu.
"Russia is a great place to learn business. Moscow has over 12 million people, which makes it a varied and very demanding market. Unlike my previous hotel experiences, I came here to work for the largest restaurant group in the region – the Novikov Group. It unites over 50 gastronomic projects, including several international ones. I first started at Nedalniy Vostok as chef of Pan Asian cuisine, where I worked with Glen Ballis.
In 2012, I became the executive chef of Roni restaurant. The concept was to offer great Pan-Asian cuisine at affordable prices. I enjoyed working in Moscow because the people there are open minded and ready to try new items. I also picked up a new language while living there," Rashidin said with a laugh.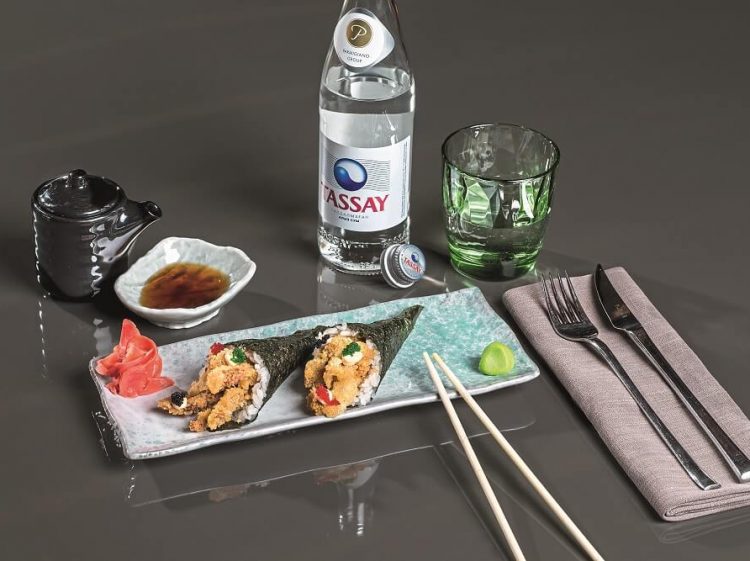 But all good things come to an end, and so the enjoyable stint at RONI came to a halt after eight years when the economic sanctions began and an invitation to move to Kazakhstan arrived. Presently, Rashidin works for the Parmigiano Group in Almaty and he runs the EAST restaurant that offers premium Asian cuisine to its guests.
He admits that working in Kazakhstan is challenging, yet it is an attractive market. He explained that the downside stems from the lack of products and consistency while the advantage lies in the Kazakh guests who are beginning to understand and appreciate the difference between average and excellent food. The untapped potential of the Kazakh market allows Rashidin to experiment with flavours and deliver the unexpected to his diners.
His inspiration
"My cooking is all about flavours and making use of what is available or known in Asian cuisines and preparing them to suit the local palate. For example, Malaysian food is very rich in sauces and spices and even a very simple dish can become a masterpiece when accompanied by a suitable sauce. I use my creativity by picking the right flavours and adapting them to the local tastes of my guests," he explained.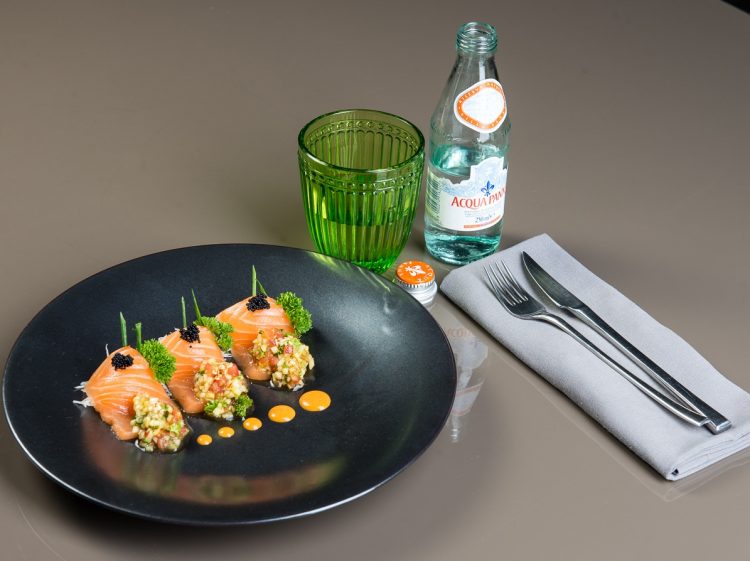 "There are two different philosophies that a chef can follow: treat cuisine as an art or as a business. I've chosen to walk the line that separates the two. If I go into fine dining, it will be hard for my guests to understand what's on their plates. So my objective is to cook simple and healthy food that will make my guests fall in love with Pan-Asian cuisine. I think this philosophy is very well reflected in such restaurants like Nobu and Zuma, which influenced my style in the beginning of my career," answered Rashidin in response to identifying his inspiration.
Rashidin has prepared delicious food for a host of famous people including presidents of Russia and Kazakhstan, Russian Prime Minister Dmitry Medvedev, Hollywood stars, and Malaysian kings, yet his most memorable experience to date are linked to massive catering events.
"Catering is one of the most stressful and also rewarding parts of a chef's job. In the beginning of my career I was part of the crew that cooked for over five thousand people at Formula 1 Grand Prix in Kuala Lumpur, and a couple of years ago I was responsible for a 300-guest banquet in Monaco, so I had to transport all my kitchenware and food there, along with a team of eight people. It can become extremely stressful, but at the end of the event when you know you've pulled it off with little glitches, the feeling is incomparable," said Rashidin.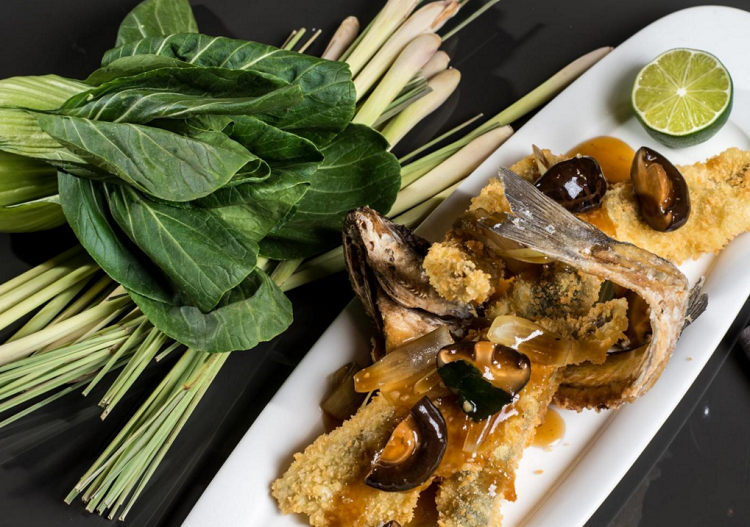 The chef, who has managed to capture the hearts of foodies on an international platform, said that his biggest inspiration comes from traveling and eating out. During one of his recent trips across Italy, he ate traditional food prepared with a special touch. He pointed out that sometimes small boutique places like Galleria 24 (not far from Venice) or Locanda Chiaravalle (Milan area) can provide more inspiration for everyday gastronomy, rather than Michelin-starred restaurants. Having said that, Rashidin also follows the works of fellow chefs Ferran Adria and Tetsuya Wakuda for added ingenuity.
Apart from that, when he isn't busy preparing meals for other people, Rashidin also explained that as a chef, he often travels to eat, and Barcelona is one of his favourite destinations. "Spanish cuisine fascinates me. Unlike Pan-Asian tradition, here fish and seafood are simply served with lemon juice. I also appreciate local vegetables for their aroma and flavor.
Usually a foodie trip to Barcelona begins with breakfast at La Boqueria food market. Lunchtime you might find me at El Nacional, which offers eight gastronomic areas (meat brasserie, oyster bar etc) My picks for dinner include Bar Cañete (delicious tapas at a very long counter), Botafumeiro (exquisite seafood) or Michelin-starred Hoja Santa. I was impressed by Mexican molecular gastronomy that Chef Paco Méndez creates," said the soon-to-be-married Rashidin.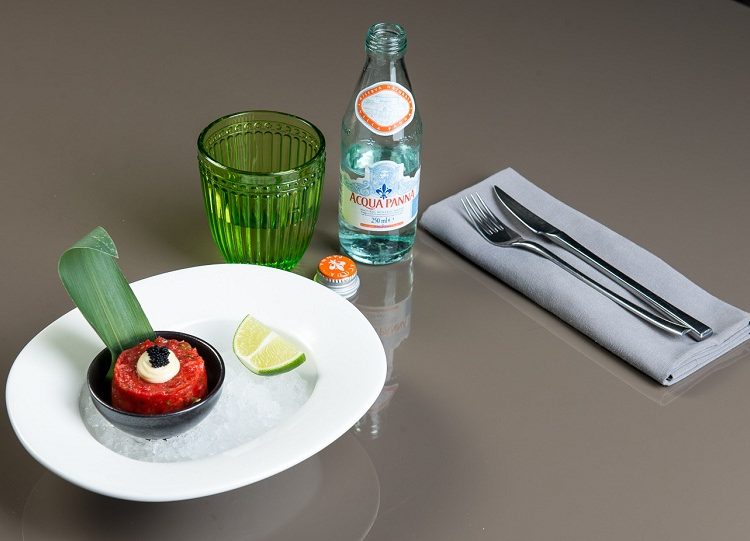 With so many accomplishments to his name at such a young age, Mamu shows no signs of slowing down. Instead he wants to take his cuisines to places unheard of, and with the success he has had with Moscow and Kazakhstan, nothing is impossible for Rashidin. But for now, his biggest luxury is something most people take for granted: cooking for his parents. "I've cooked for so many dignitaries from different countries but sadly I've not yet got the privilege of cooking for my own parents. Over the years it's gotten harder because I've been living away from Malaysia for over 12 years now. But I am hoping that day will come very soon," said Rashidin, concluding a colourful interview with an interesting chef.
This article was originally published in Sense of Malaysia (July/August 2016).