Pietro Ristorante Italiano is a contemporary restaurant in Damansara Heights, serving up authentic Italian classics in a casual setting. However, they have recently decided to branch out into offering a special degustation Malay menu as well, served on the second floor of their two-storey restaurant.
The idea for this new venture, Makan @ Pietro, was born when they realised that the chef's specialty, or made-to-order local items were a hit among diners so they decided to make it a permanent fixture, and offer something new to their patrons. We recently tried this delicious menu on a sunny afternoon for lunch.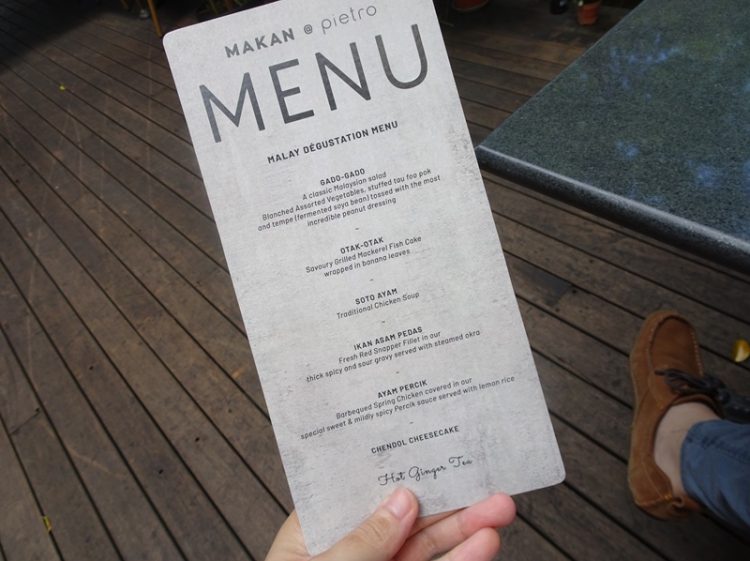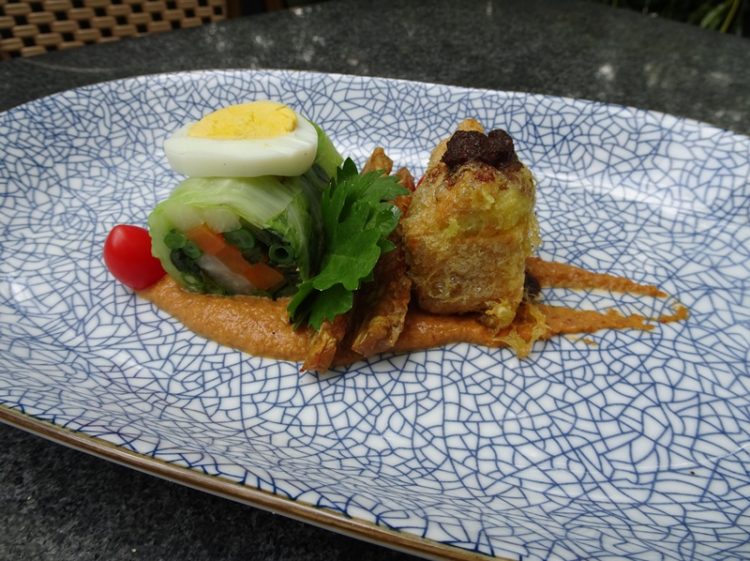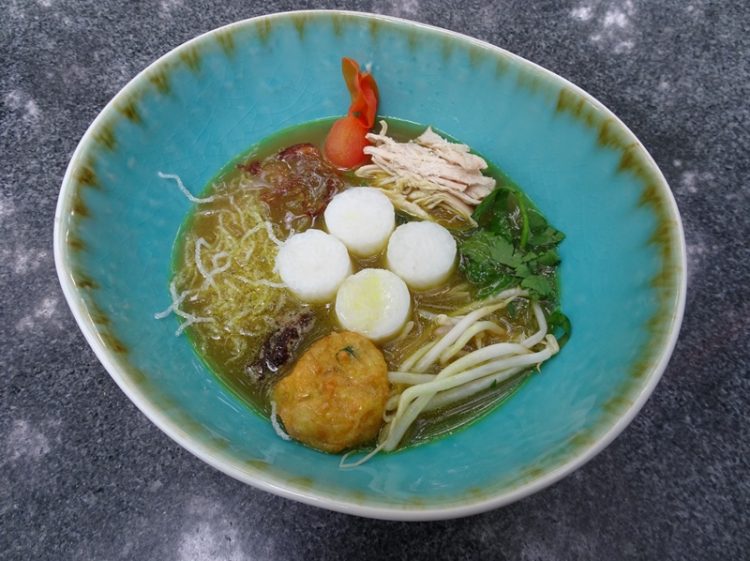 First up, we were served gado-gago, a classic Malaysian and Indonesian salad. Pietro's version had blanched assorted vegetables, stuffed tau foo pok and tempe tossed with a delicious spicy peanut dressing. It was a great appetizer to kick off the meal and we enjoyed the peanut dressing very much. Following this, we had soto ayam, a traditional Malay chicken soup. It was comforting with tender shredded chicken, a savoury broth, and mini rice cakes.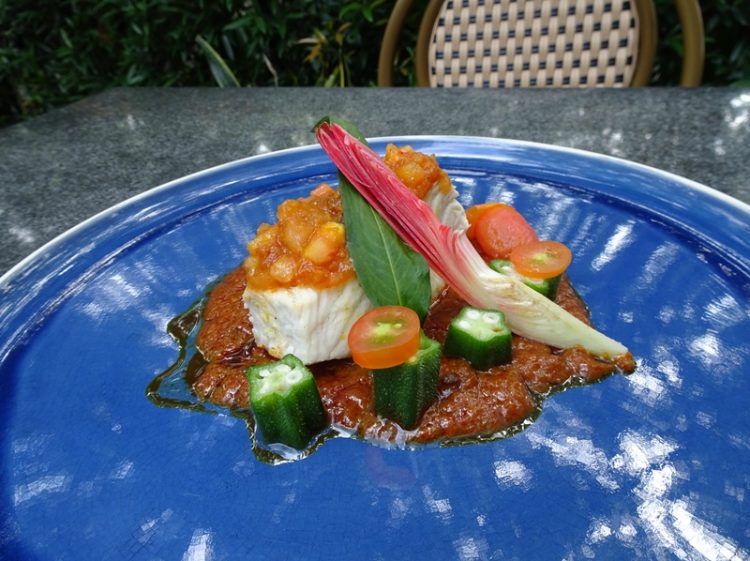 Then, we tried the ikan asam pedas, fresh snapper filet in a thick spicy and sour gravy served with steamed okra. Asam pedas is a traditional Malay dish that pairs very well with fish, and Pietro's version hit all the right notes, although the fish wasn't as 'flooded' with the gravy as we would have liked it. The fish however, was fresh and it was a good-sized portion for a five-course menu.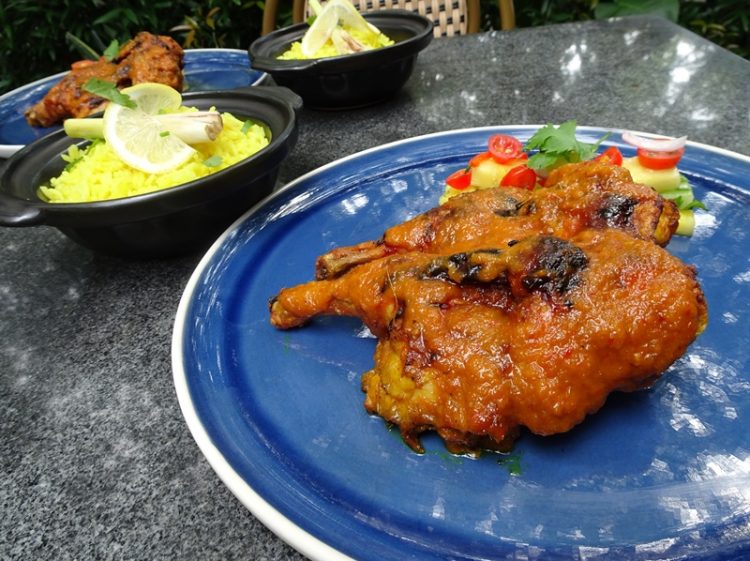 Next up was the second main course, ayam percik. Another traditional Malay dish, it consists of barbecued spring chicken covered in a special sweet and mildly spicy percik sauce served with lemon rice. This was easily our favourite dish for the flavourful and mouth-watering sauce and tender chicken, as well as the fragrant lemon rice.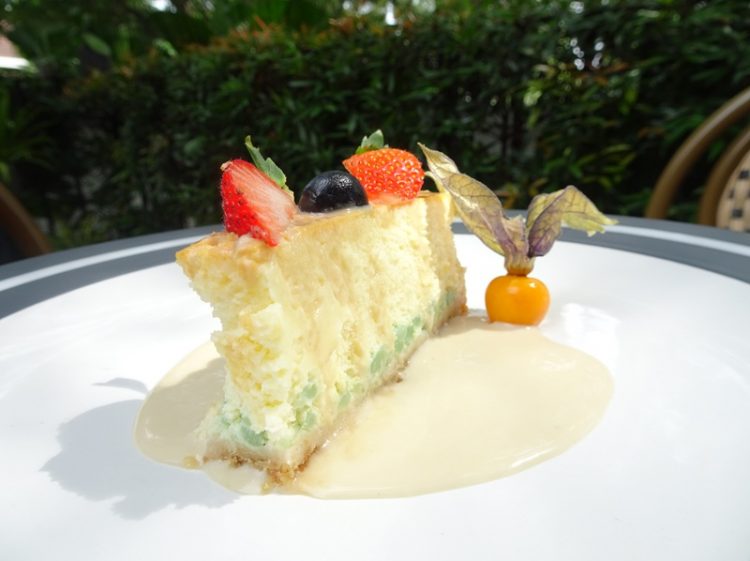 The final course was dessert, of course! We were a bit wary of the prospect of 'cendol cheesecake', but we were happily surprised when we sank our teeth into the flaky and buttery cheesecake, complemented perfectly with cendol (rice flour jelly) pieces and a gula Melaka (palm sugar) sauce. Simply heavenly!
Fancy an authentic Malay meal in a lovely and romantic setting? Try Makan @ Pietro for a wonderful dining experience that incorporates amazing Malaysian flavours with beautiful presentation and great service.
Location & Details:
Pietro Ristorante Italiano,
Address: Ground floor, ECM Libra, 8 Jalan Damansara Endah
Damansara Heights, Kuala Lumpur
Tel: 603.2093 6433