Like, Cereals-ly at Damansara Perdana: Restaurant Review
Inspired by London's Cereal Killer Cafe, this unique new dessert stand is a five-year-old's fantasy come to sugary life, its shelves stocked with nearly fifty colourful boxes of Cheerios, Koko Krunch, Kellogg's Frosties, Trix, Reese's Puffs, Fruity Pebbles, Honey Stars, Apple Jacks, Rice Krispies & much, much more.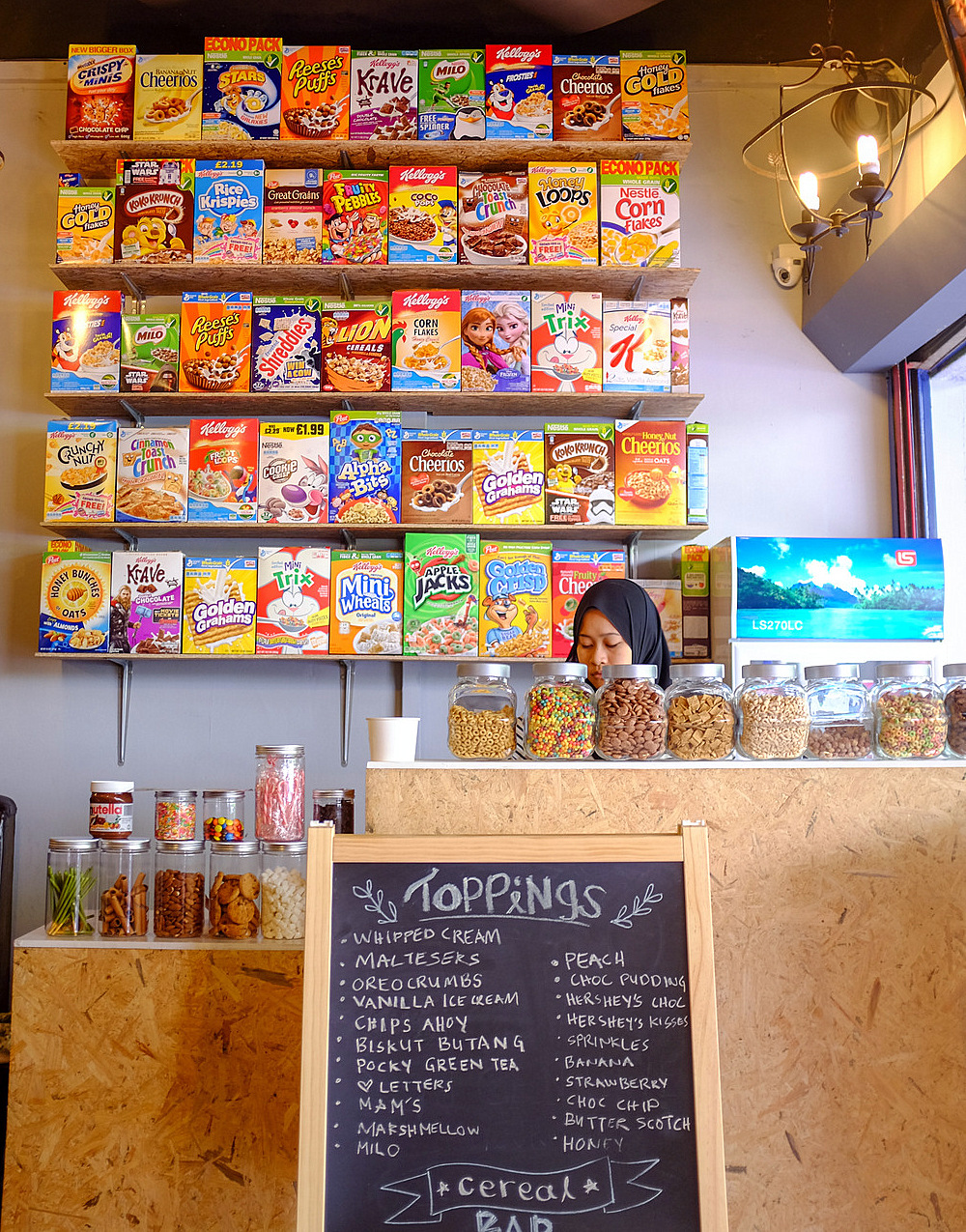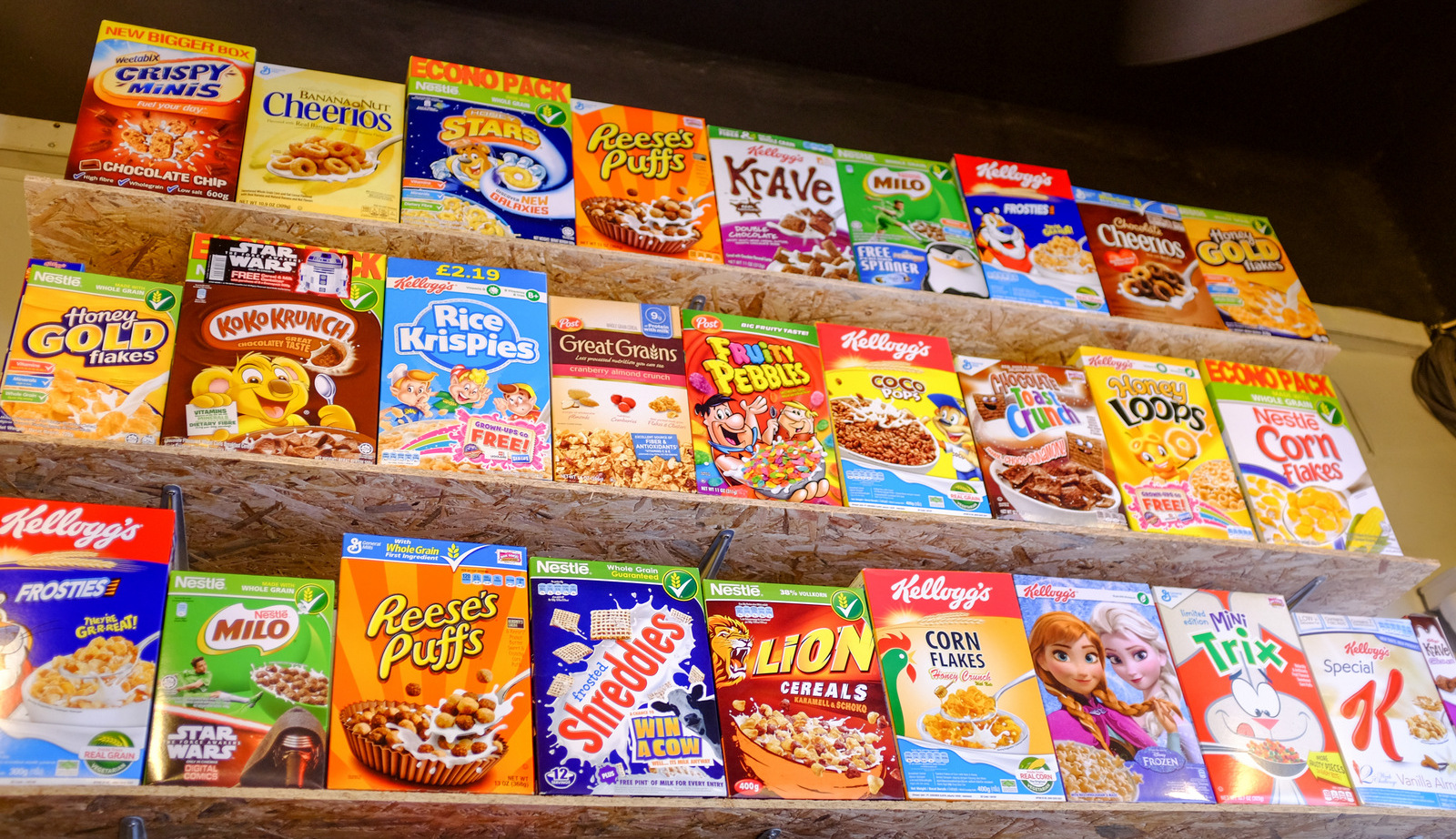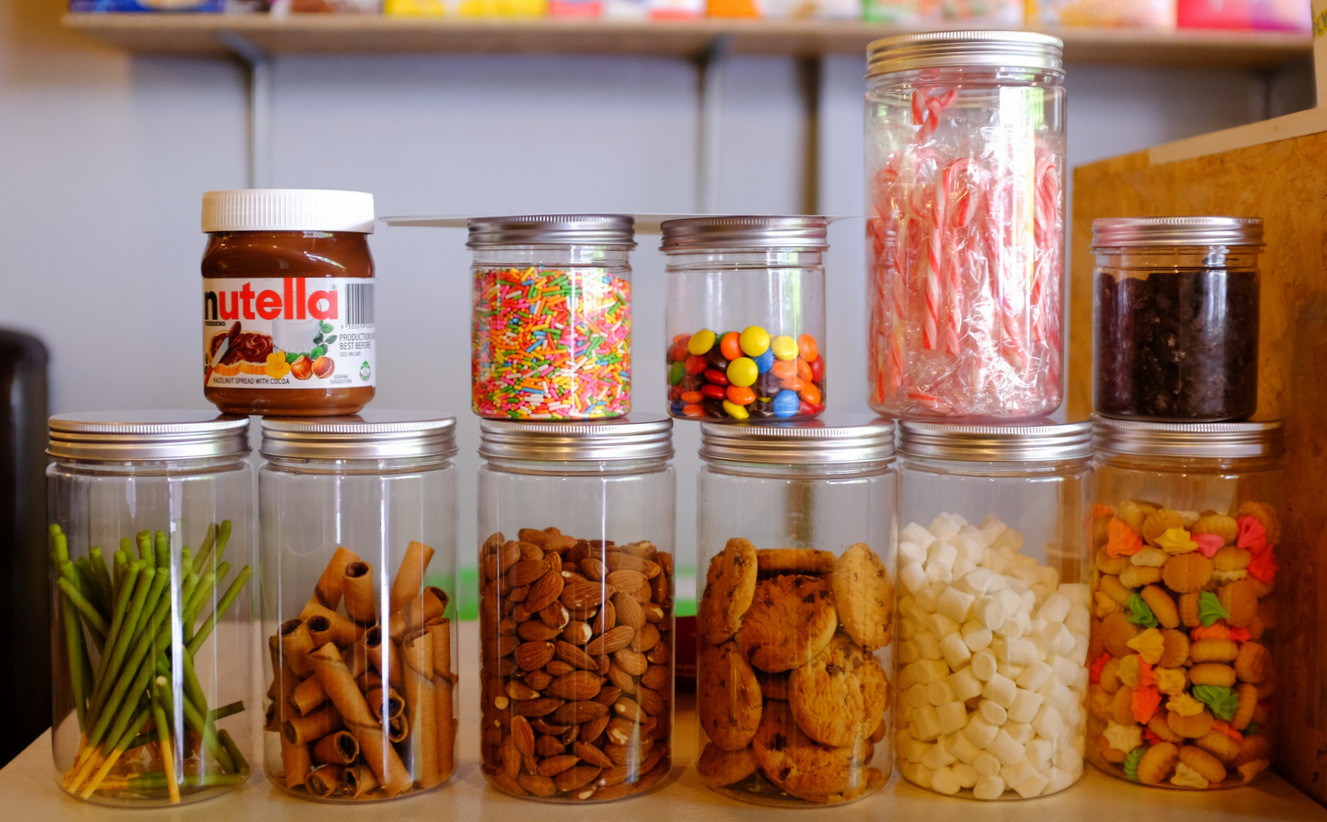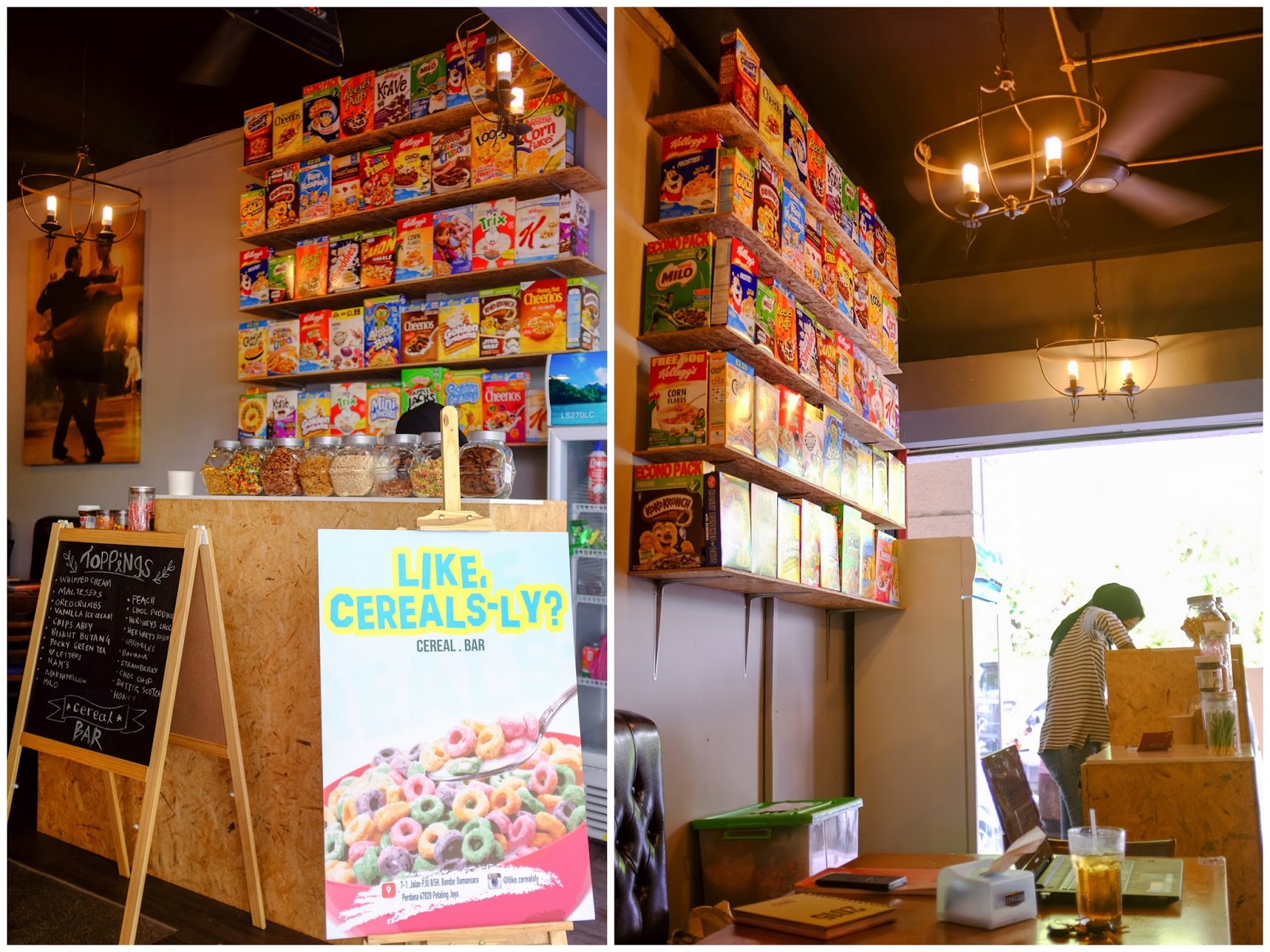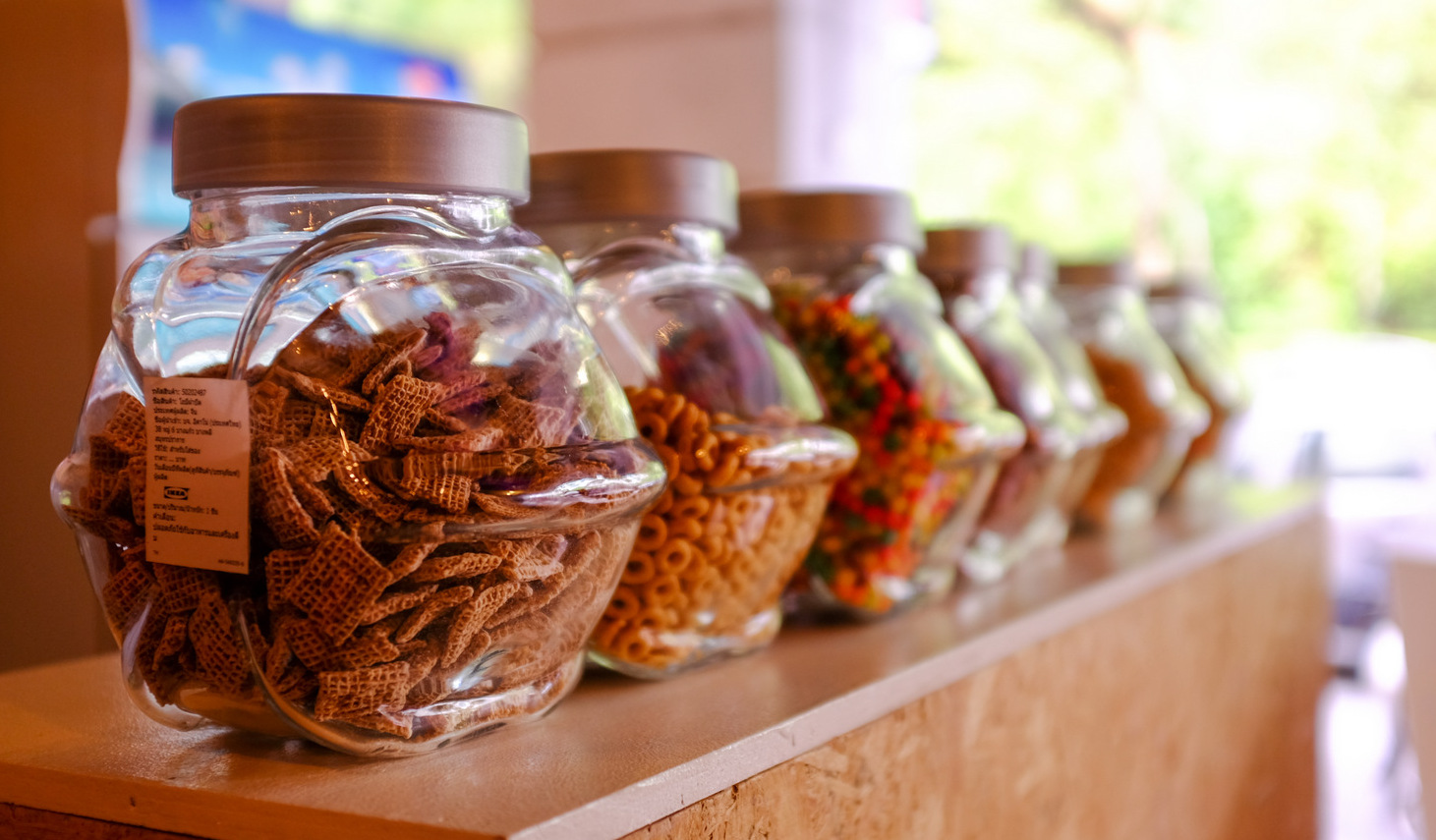 Cereal Combo
Choose two crispy-fresh cereals & two toppings (options for the latter include Maltesers, Hershey's Kisses, Oreo crumbs, Chips Ahoy, button cookies, M&Ms, marshmallows, vanilla ice cream, bananas, peaches, strawberries or honey) with a cup of milk to make your own cereal combo. A fair bit of fun; it's RM6.90 if you select local cereals, with surcharges for imported ones.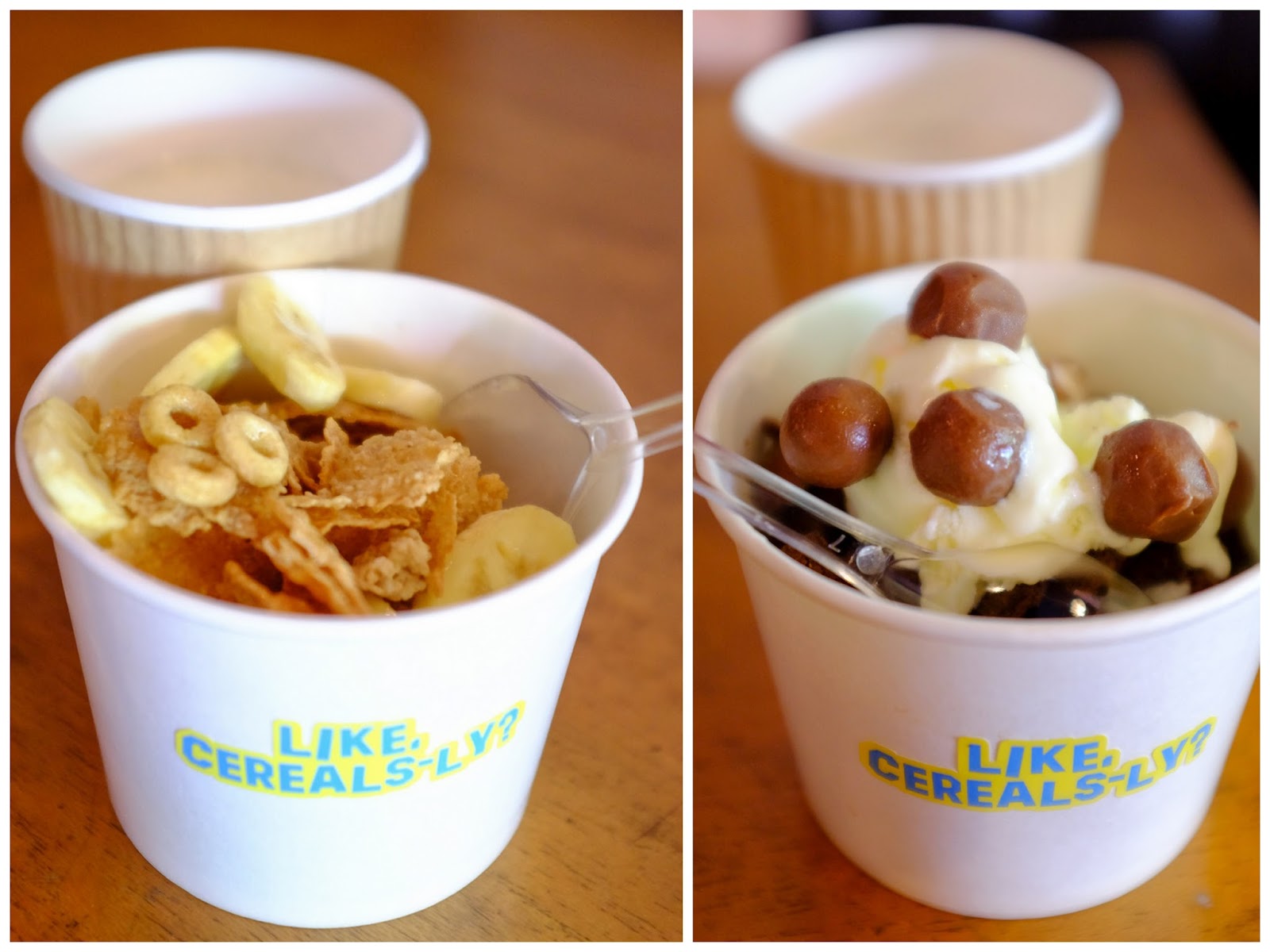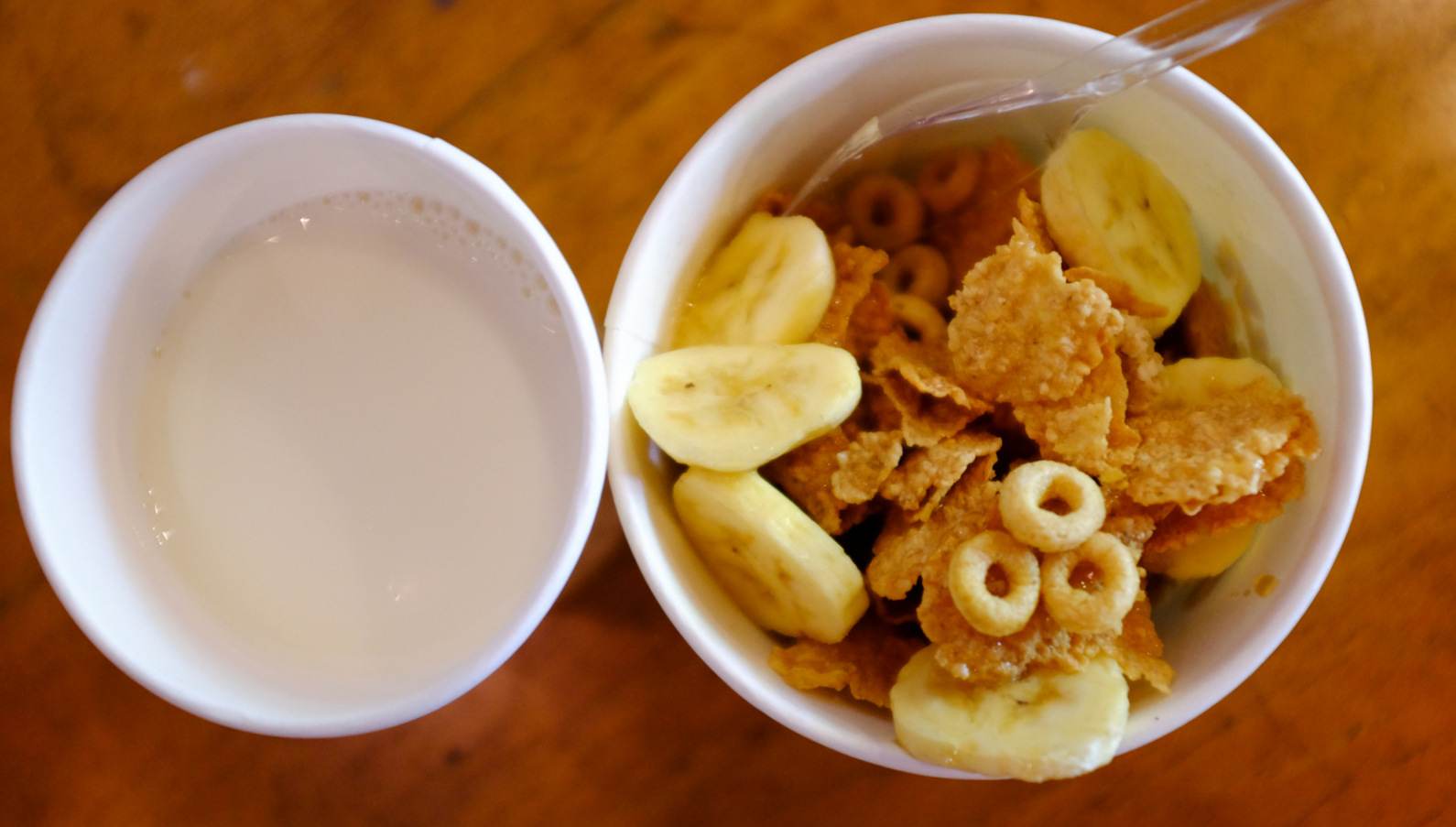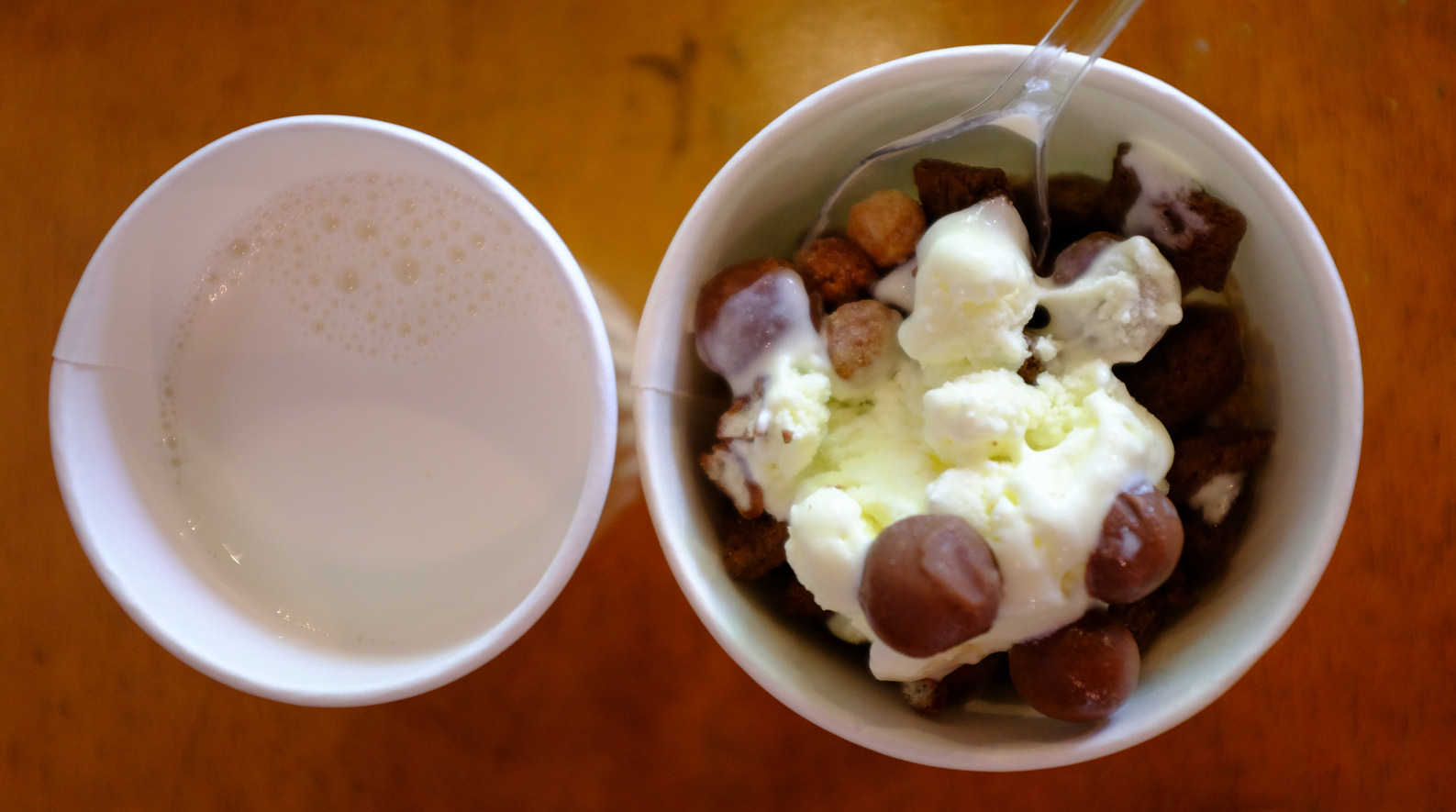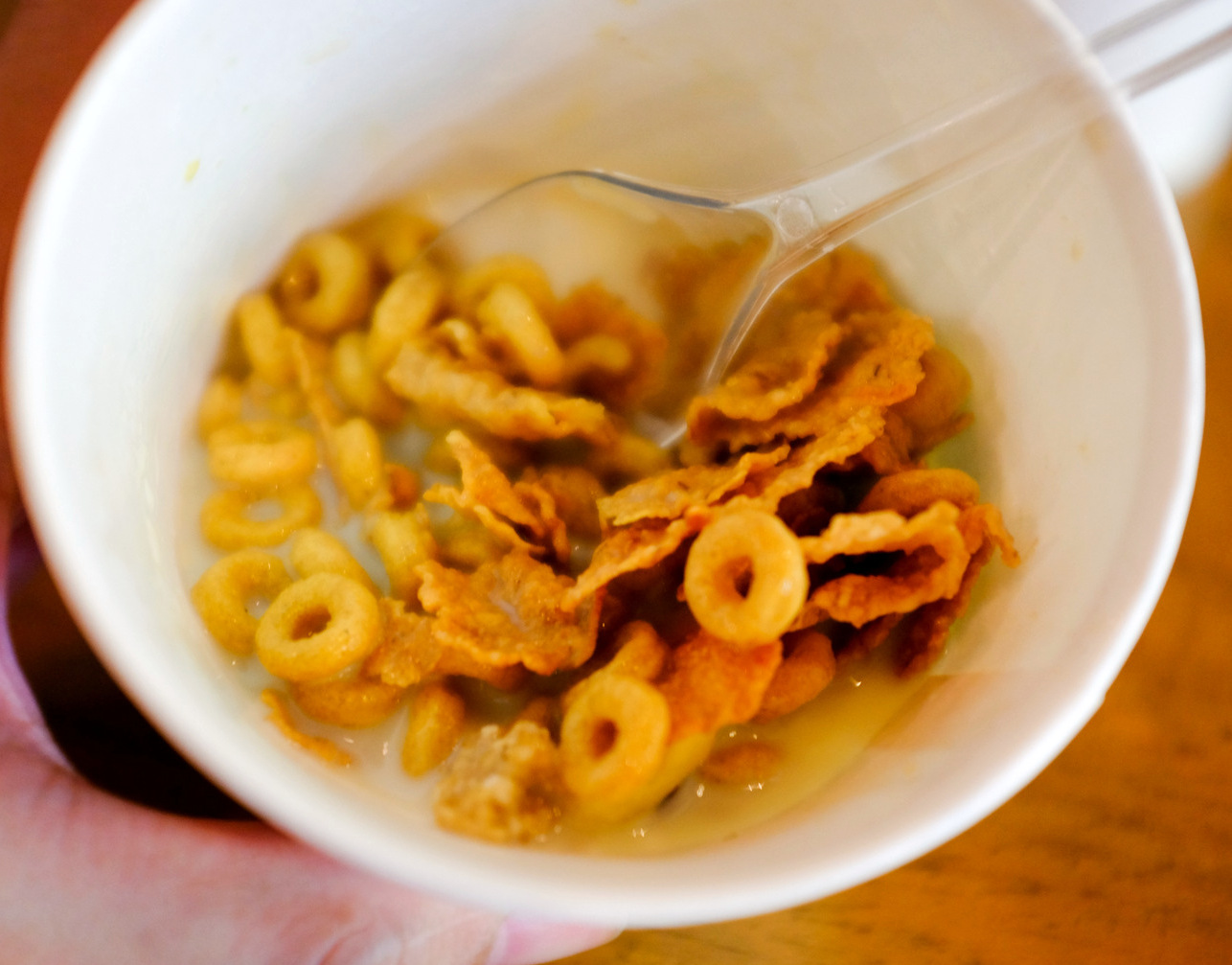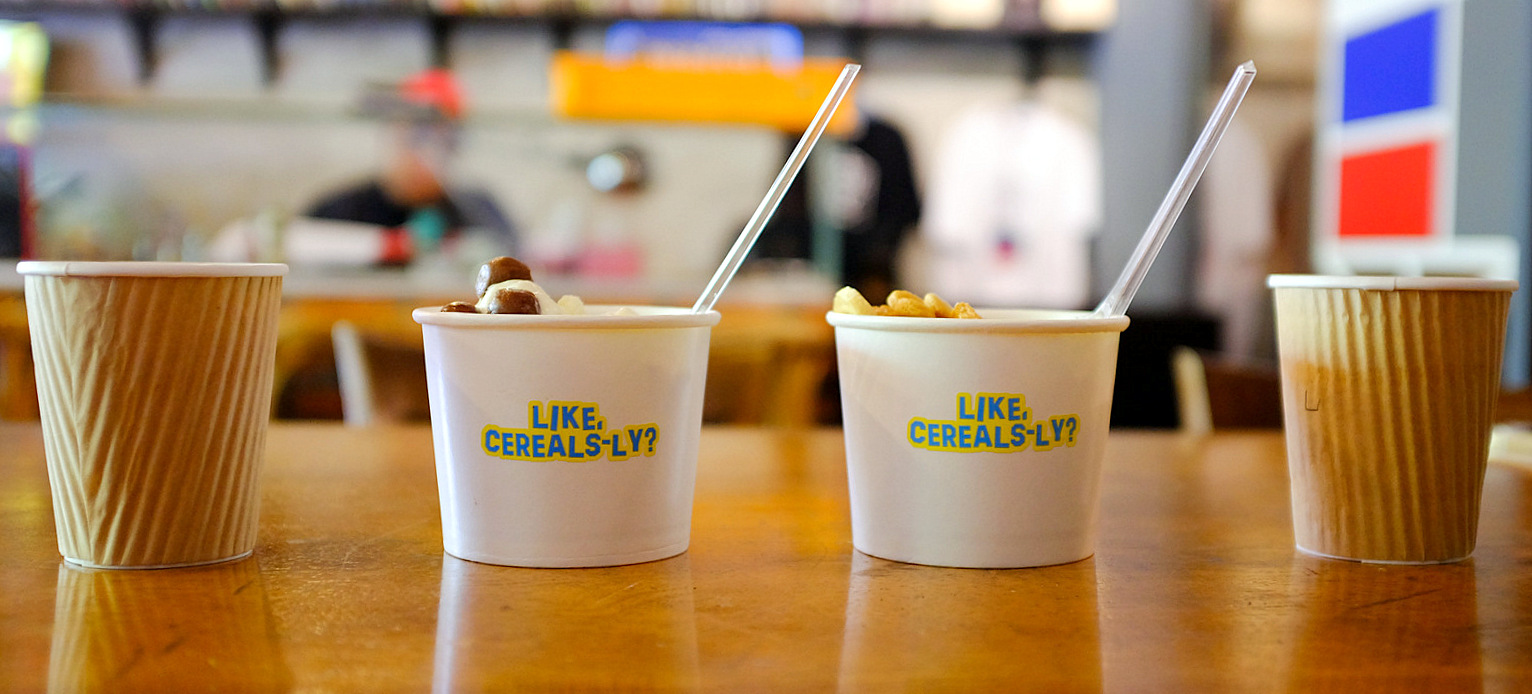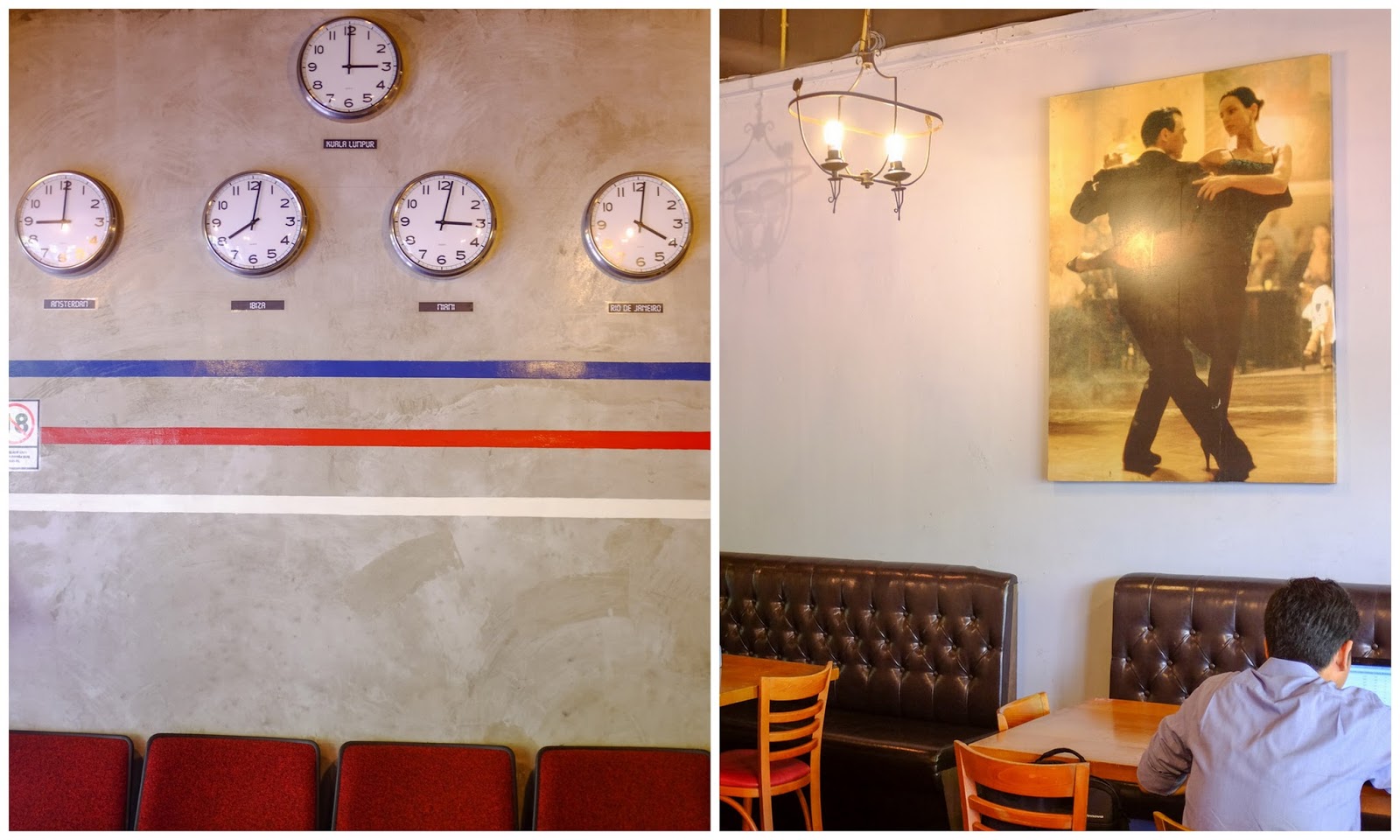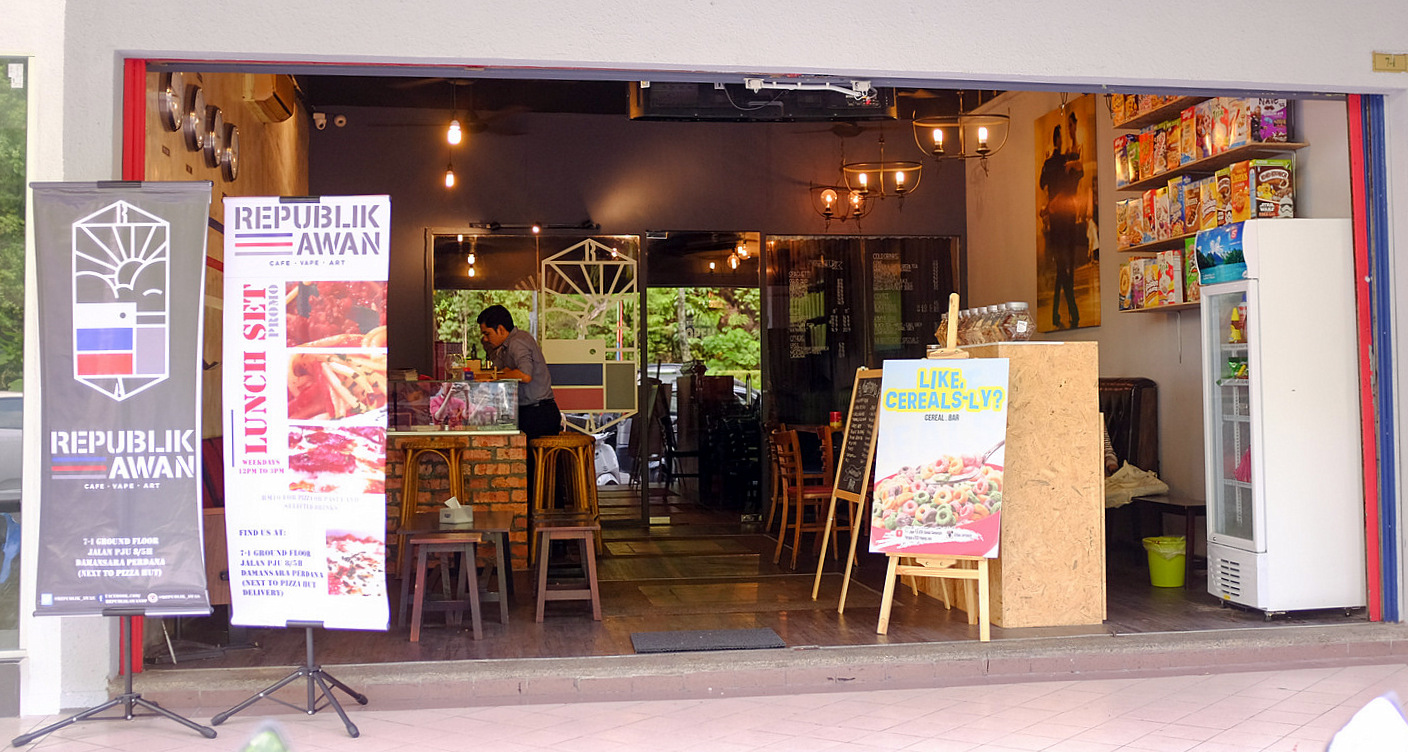 Location Details
Like Cereals-ly Cereal Bar
1, 7-1 Ground Floor, Jalan PJU 8/5H, Bandar Damansara Perdana, Petaling Jaya. Inside the Republik Awan vape cafe.
Soft-launch business hours, generally Tues-Sun, 3pm-10pm.